I can hardly believe that we are at the end of 2018 already—this year has absolutely flown by! Anyone else feeling that way?? Over here, there have been lots of highs, a few lows, and many many projects undertaken! I wanted to take a quick moment to look back at the year, and also share a little of what's in store for 2019...
2018 PROJECTS
1) Fixing My Scratched Hardwood Floors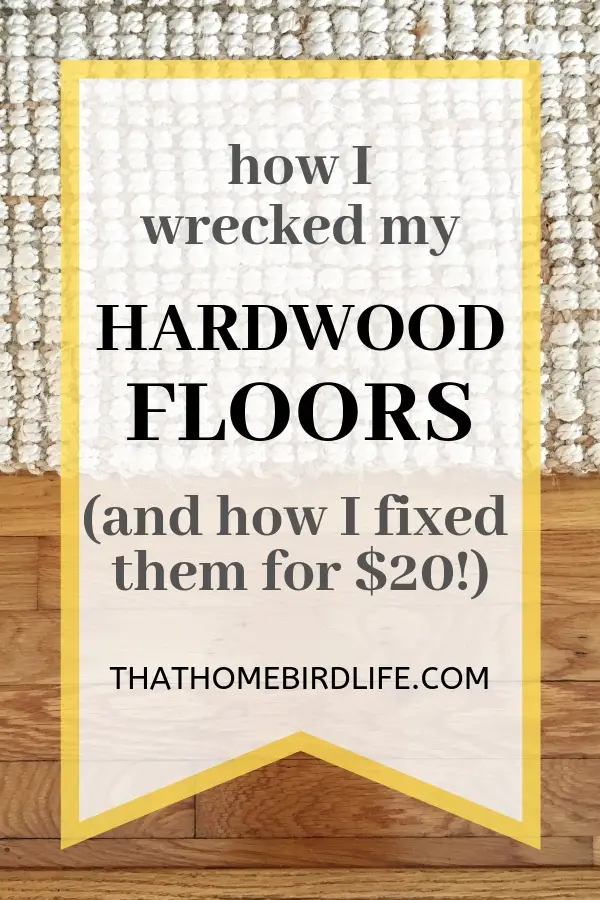 I kicked off 2017 by tending to some damage to my newly refinished hardwood floors caused by a jute rug. Thankfully, it was an easy and inexpensive fix, but the moral of the story is always use a good quality felt rug pad
with hardwood floors!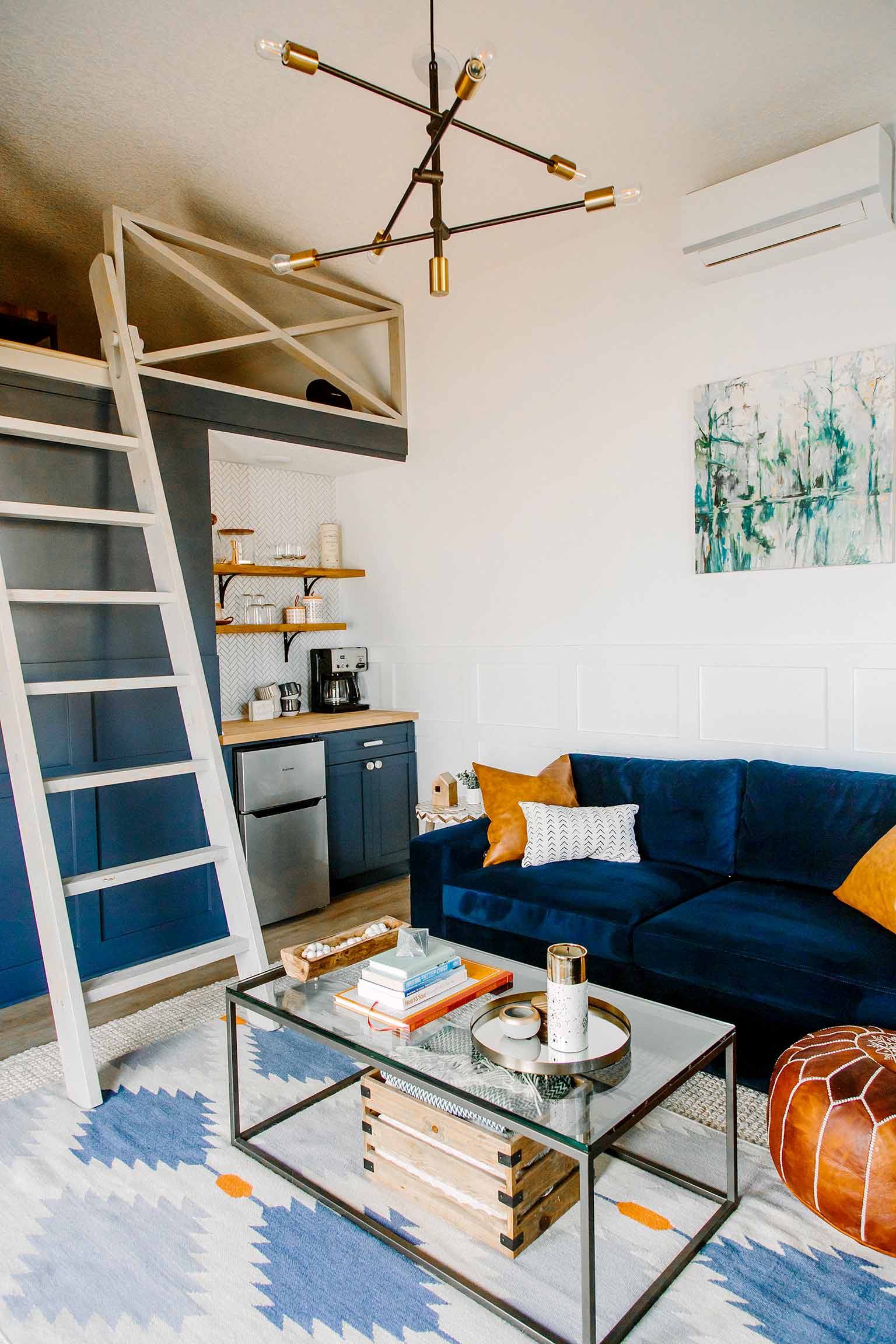 Maybe the biggest project of the year was finishing our guest house project. It was even featured on Apartment Therapy which was very exciting! We love using it, and it has become my office/quiet space when we don't have guests staying. I still love the design, but I will be painting the bathroom a pale gray at some point—I think I went a little too heavy on the navy in that room!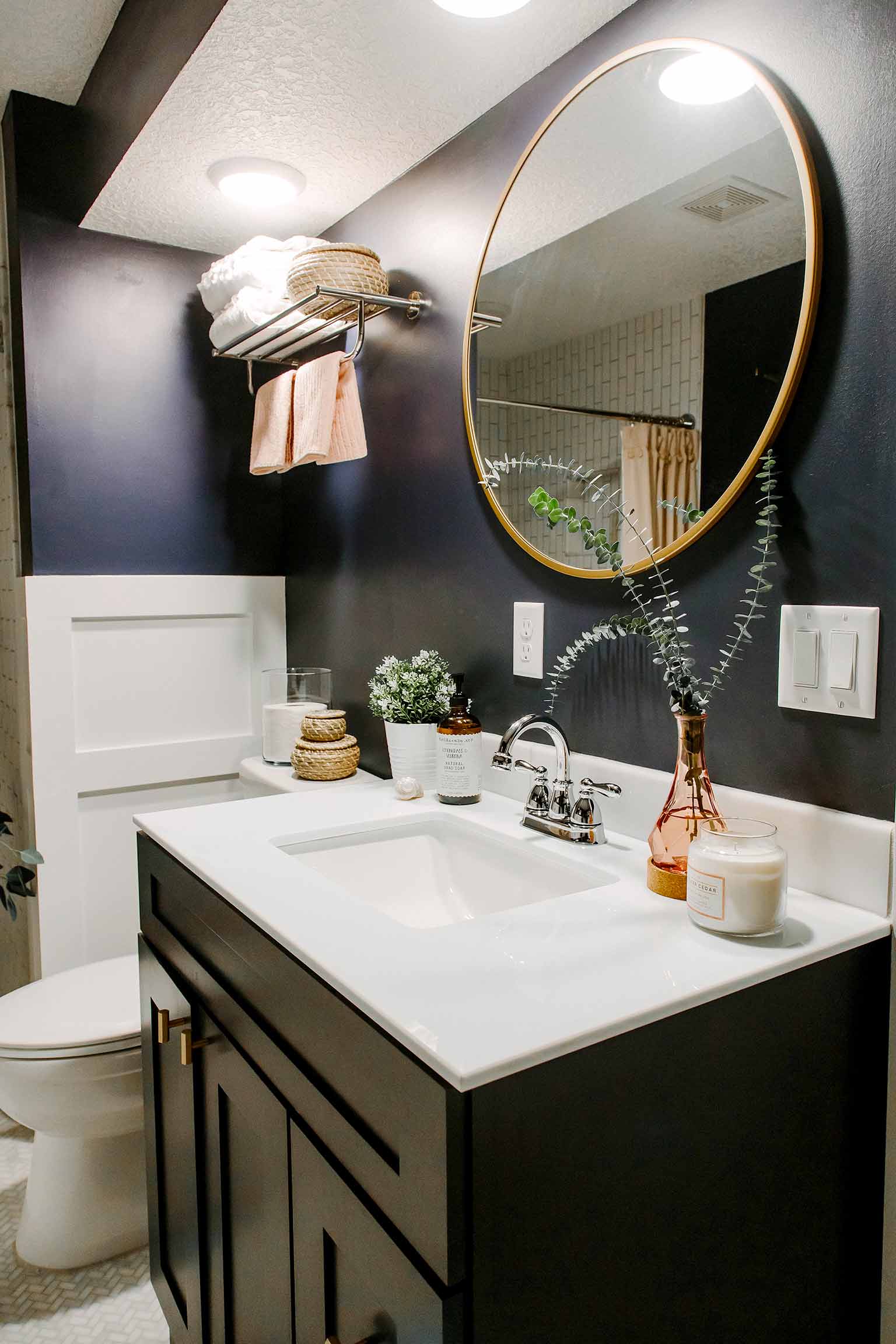 3) An Organized Kitchen & Pantry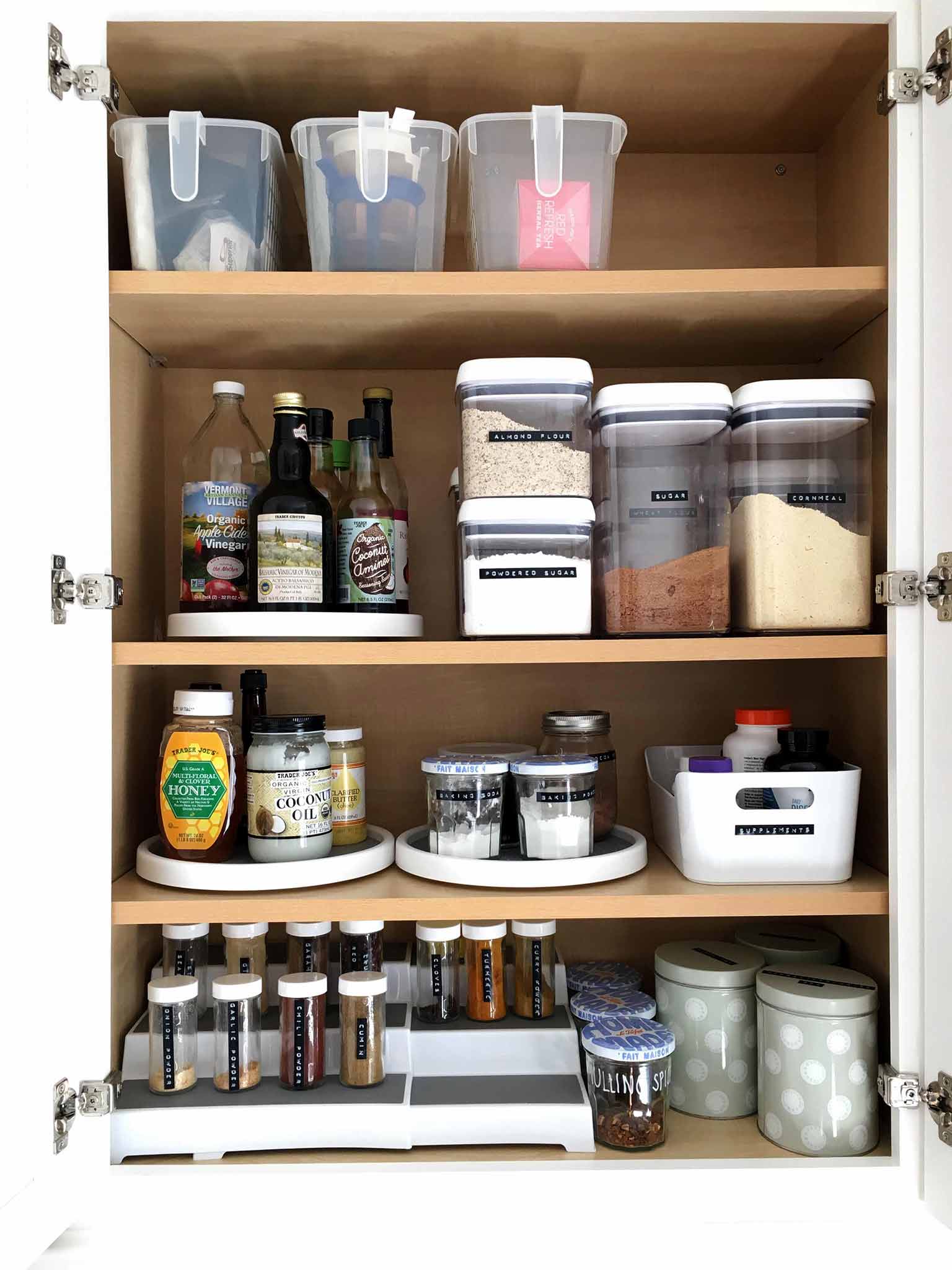 This was one of those "good for the soul" projects, and I'm happy to stay that it is still pretty organized now! I loved using my label maker
to prettify my pantry.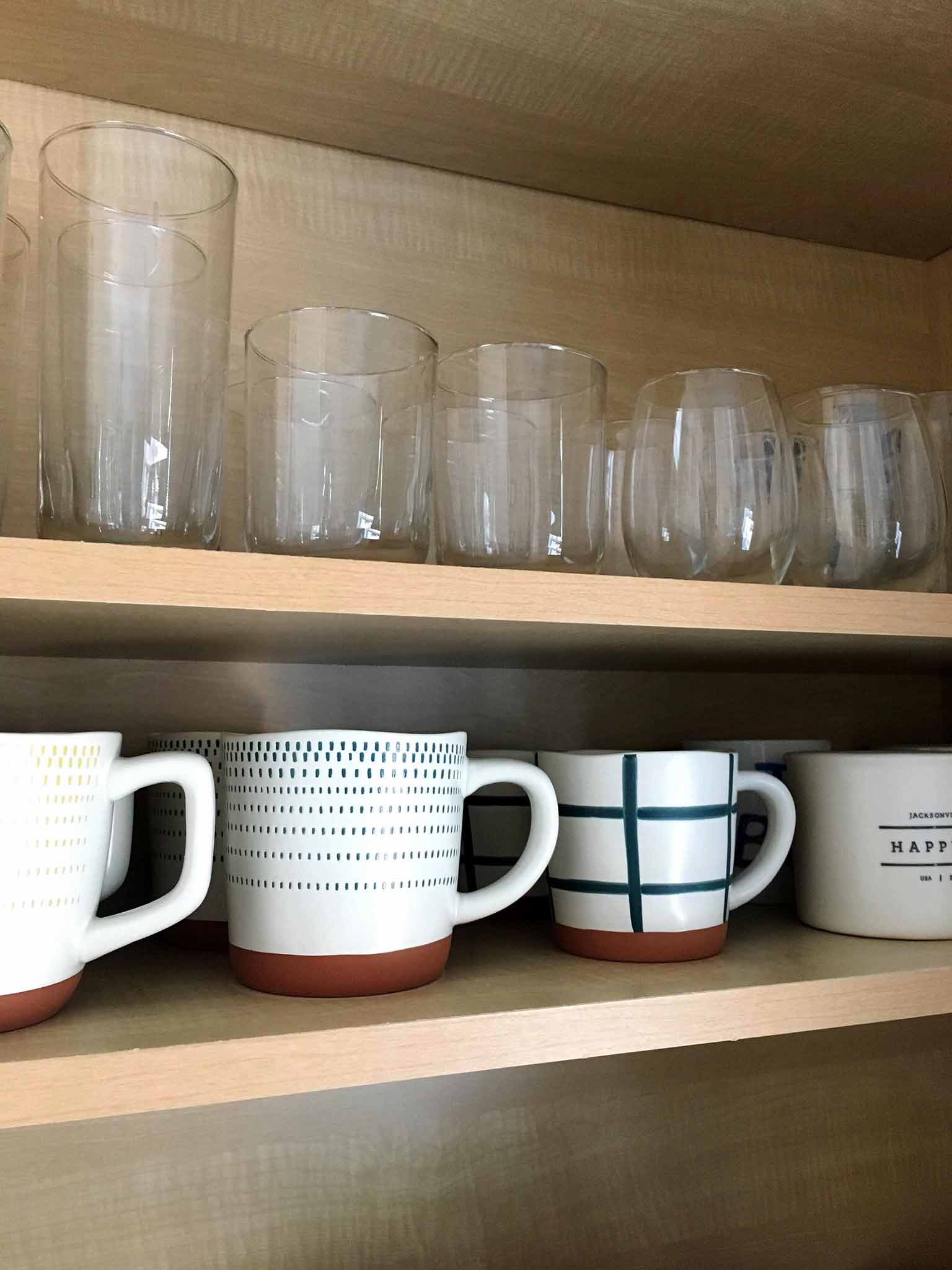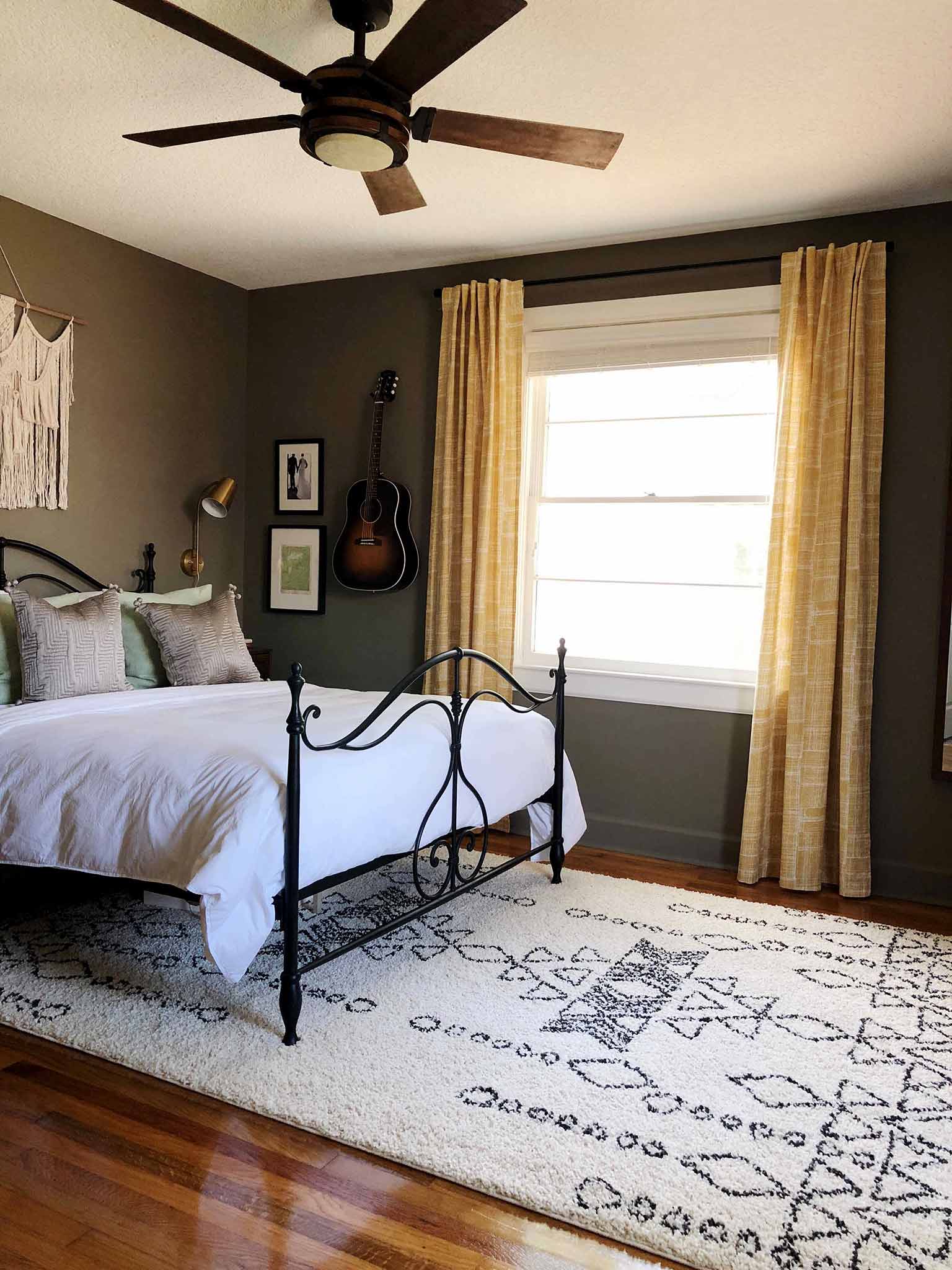 Our master bedroom makeover was my first ever One Room Challenge! I loved tackling a room alongside so many other talented designers, and we are so happy with how it turned out.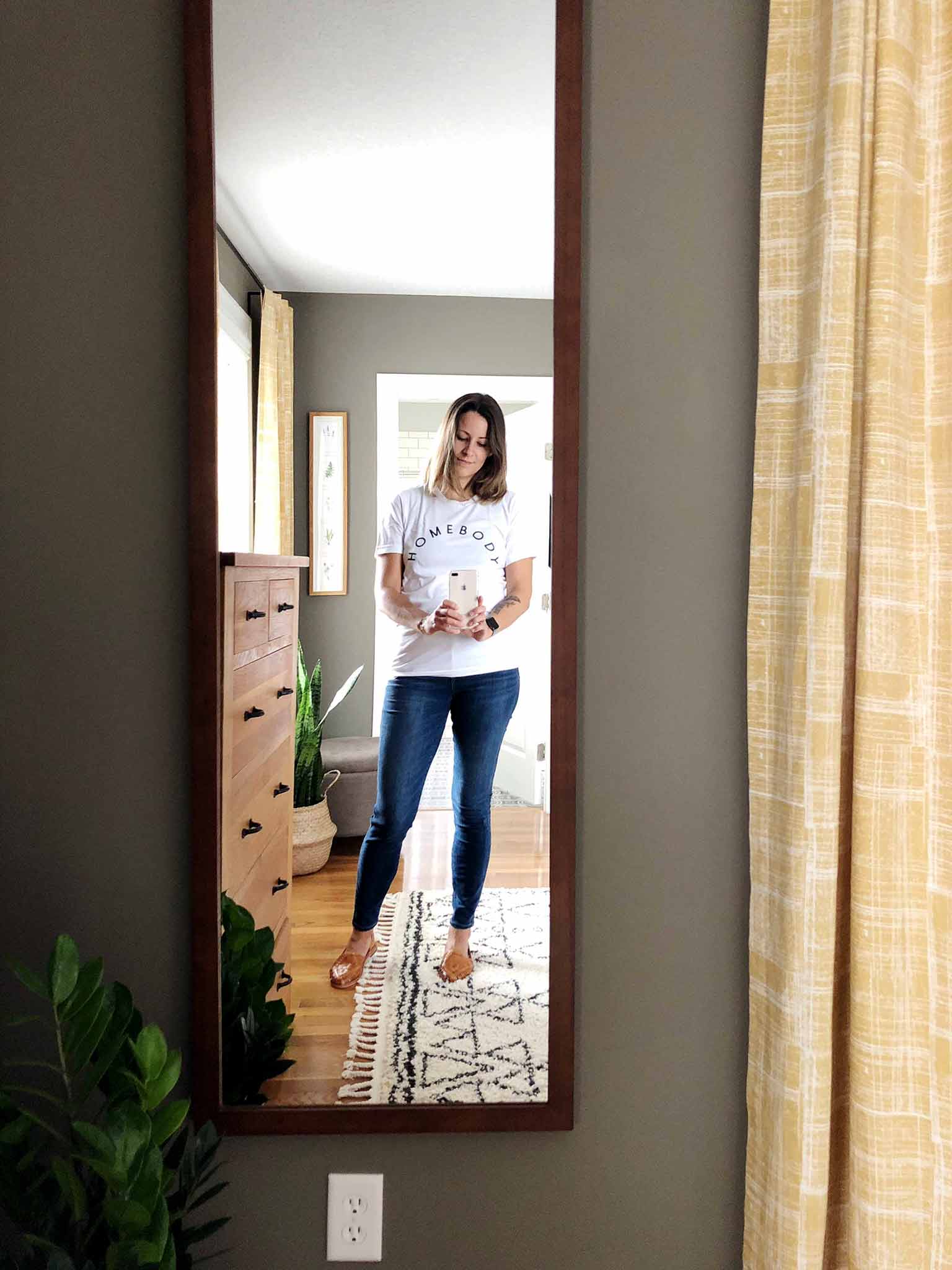 As part of the aforementioned master bedroom makeover, my closet got a bit of an overhaul. I'm probably due another purge now, but I learned to slim down my clothing options which has definitely made getting dressed easier each day!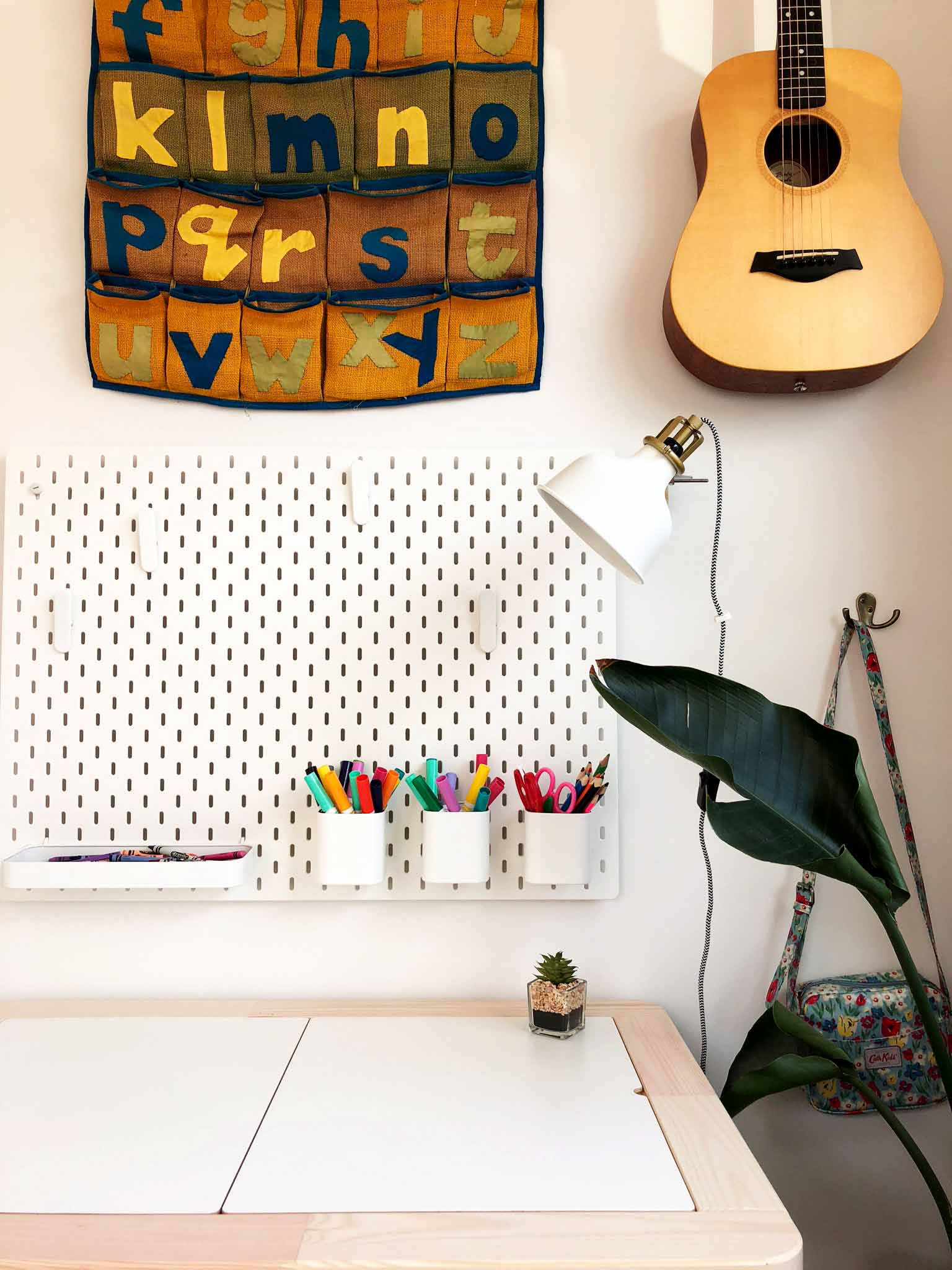 We gave the girls' playroom some fun upgrades with affordable IKEA products. This is definitely one of our most heavily used rooms and I'm glad that it is functioning better.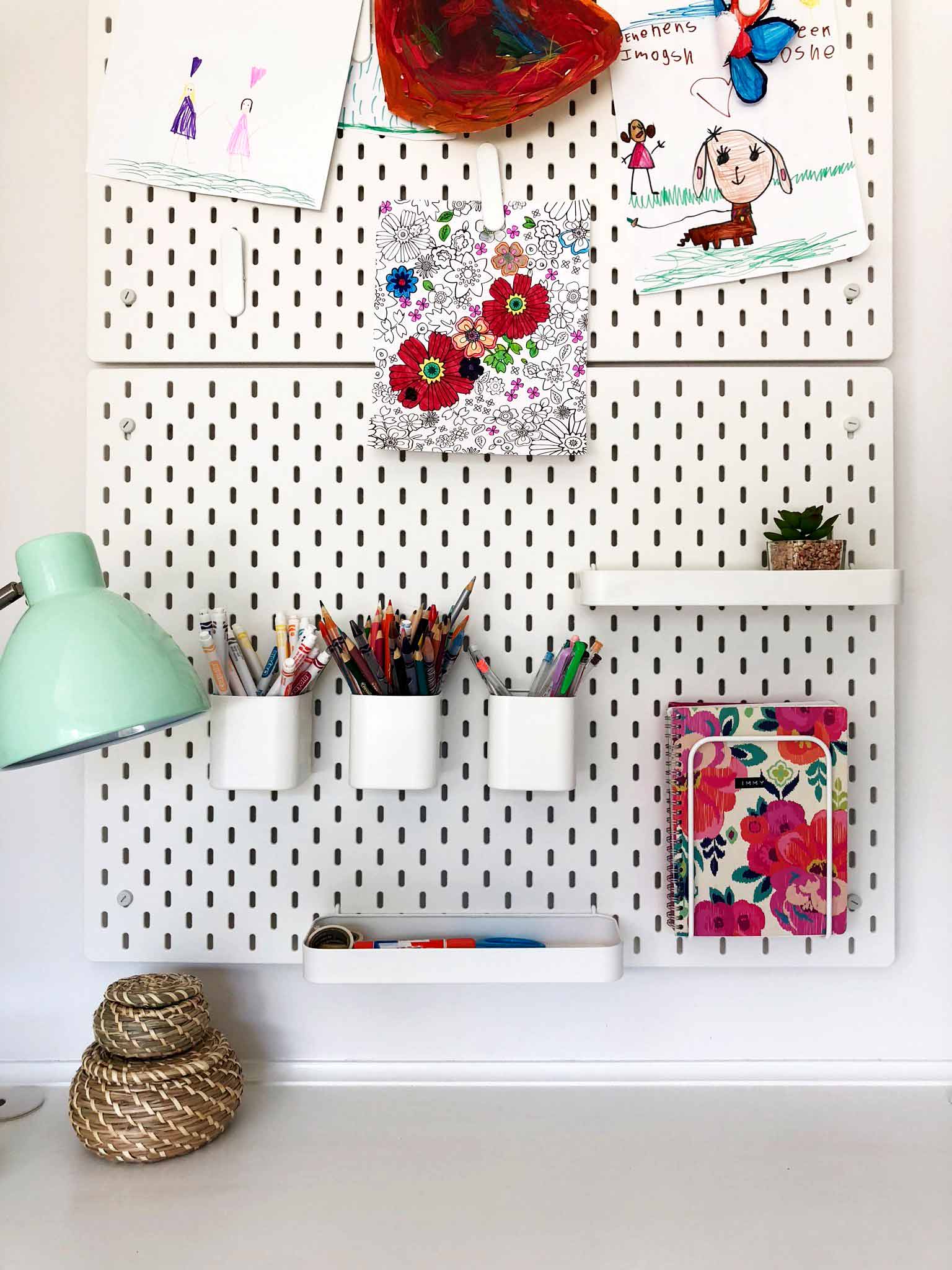 7) A Budget Minimalist Living Room Makeover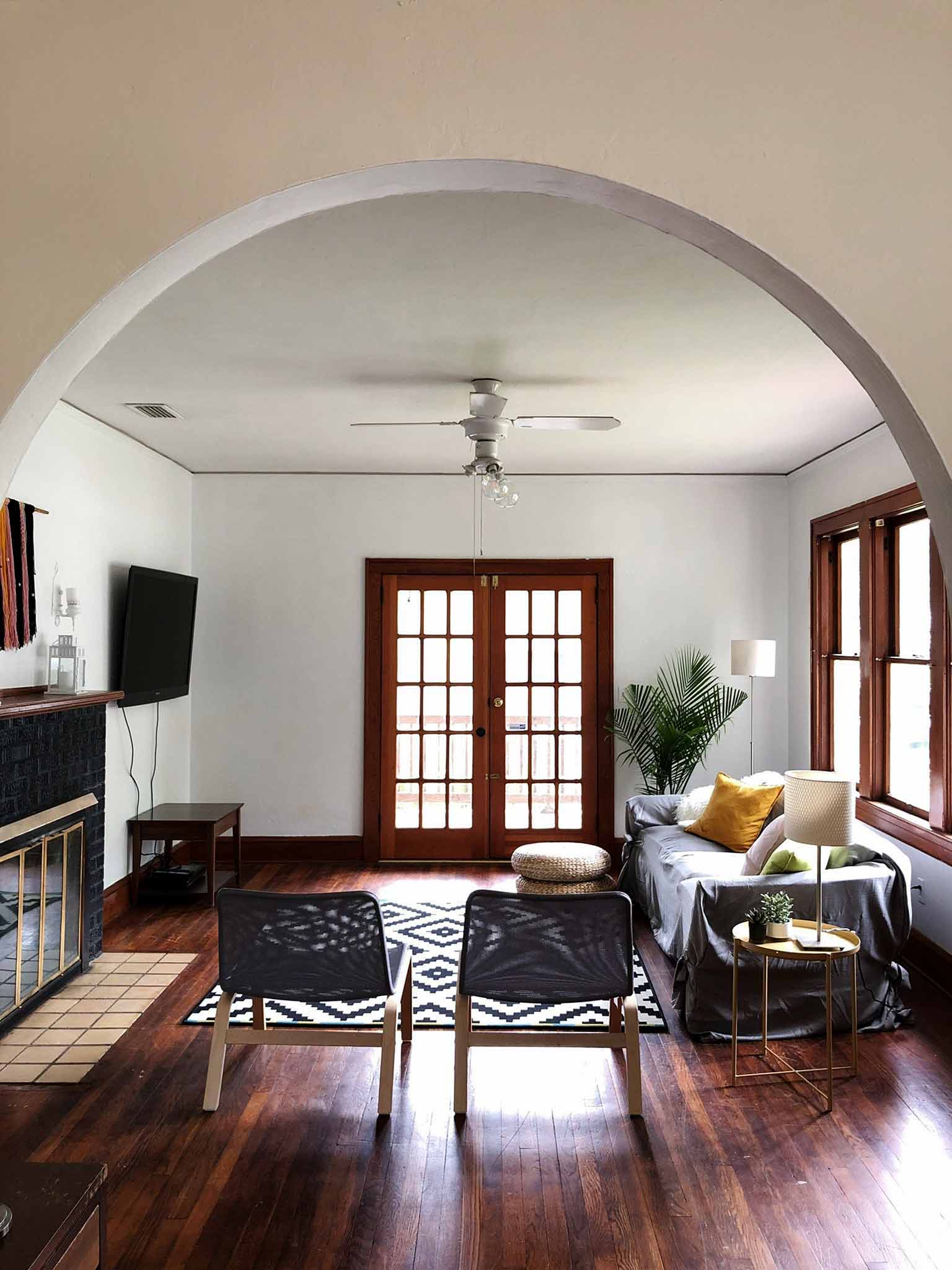 This was a project that I took on for a local organization that helps families in our community and I loved being able to use my skills and gifts to help others! I often walk past this house it is such a joy to know that they have a functional and beautiful space to use.
8) Decluttering the Kids' Books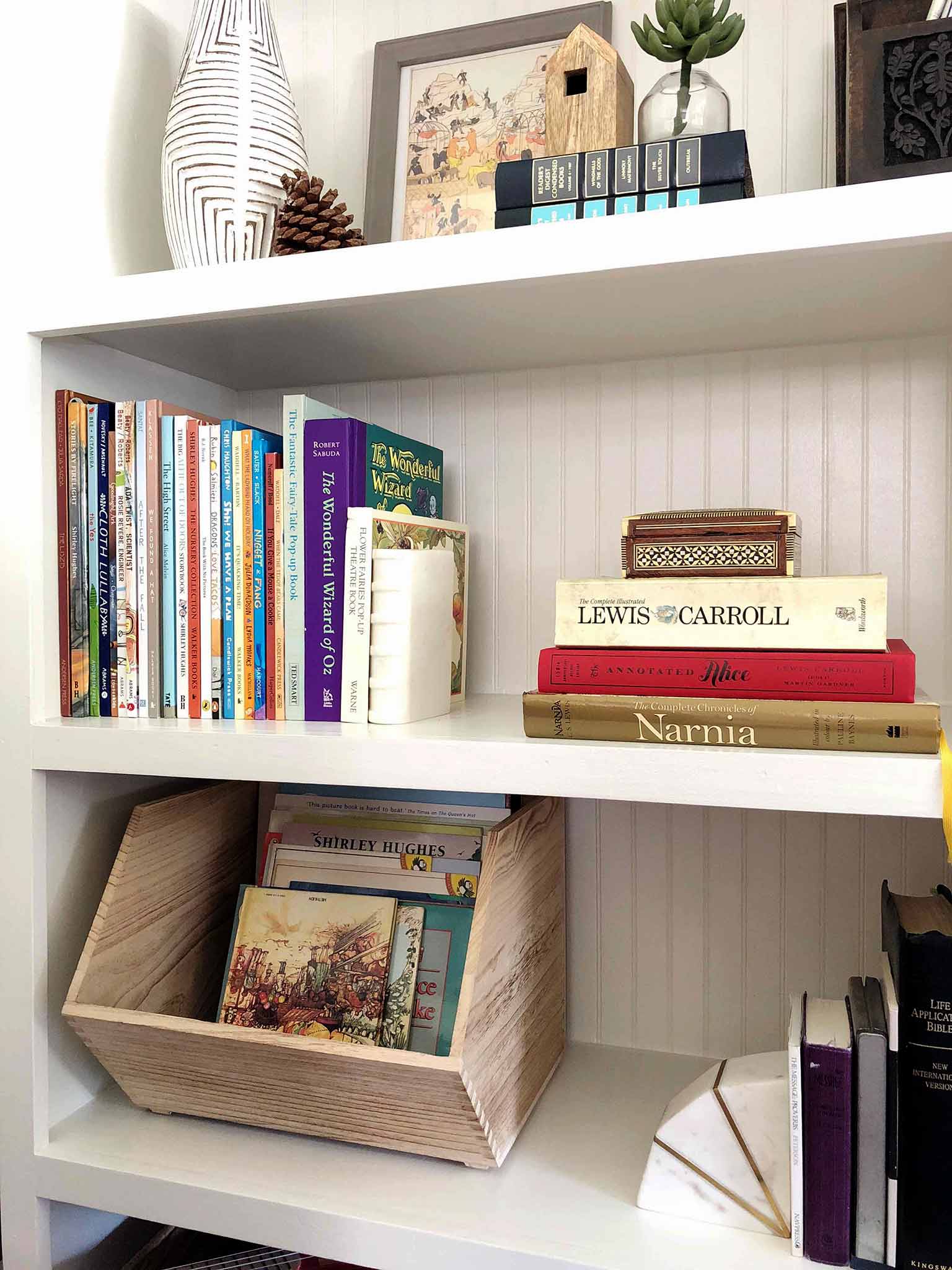 This was another feel-good project. (Seriously. Decluttering makes me feel SO good!) I managed to come up with a system for us that keeps our ever-growing book collection maintainable. With so many books gifted to us over Christmas, it's something that will need a little bit of attention, but now that we have a system in place, it shouldn't take too much time.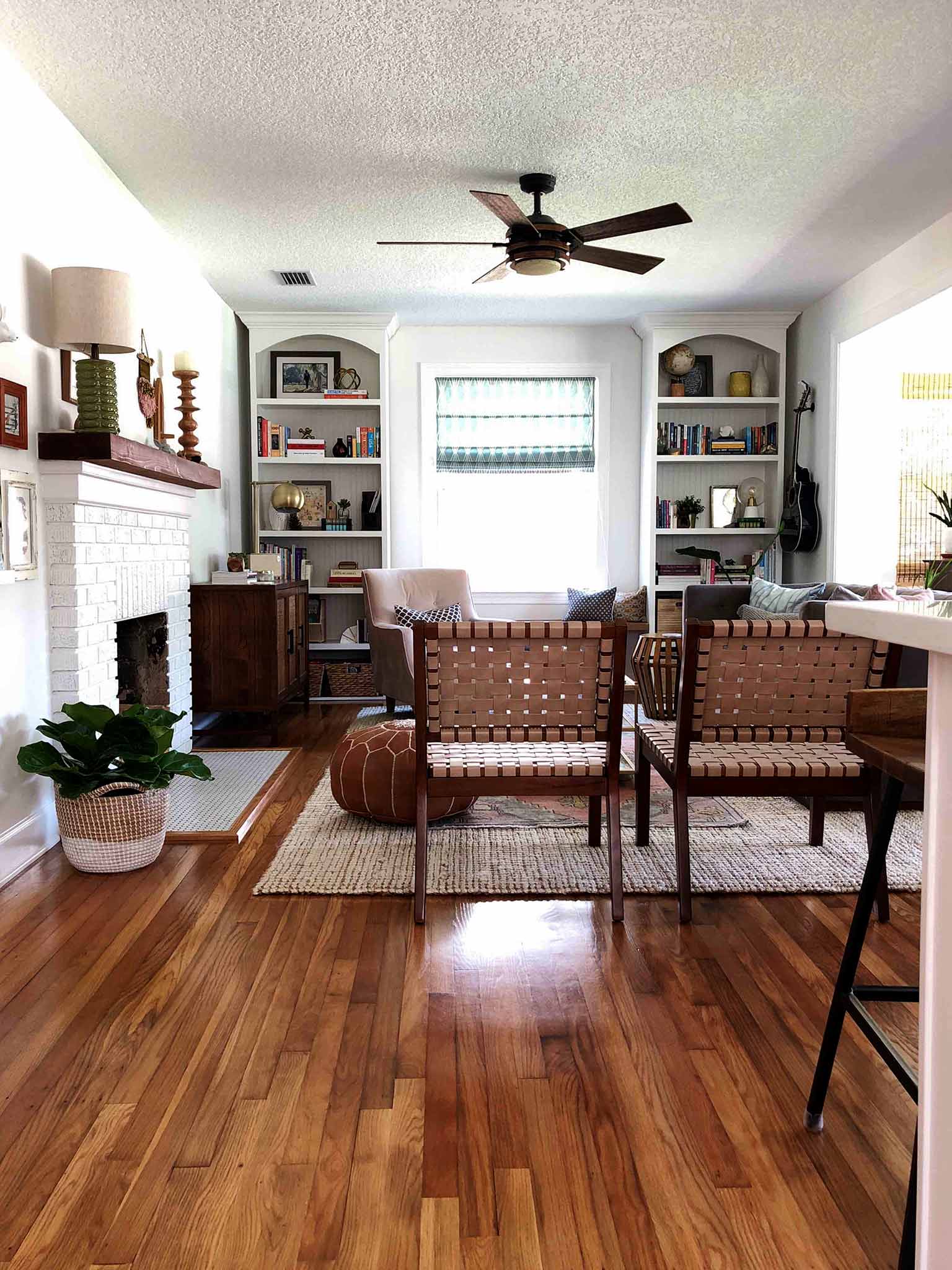 Our living room has been evolving and changing since the day we moved in, but I finally got it feeling "right." I have grand plans to replace the accent chairs and sofa with a comfy sectional, but that might not happen this year as there are things on our wish list that are taking higher priority.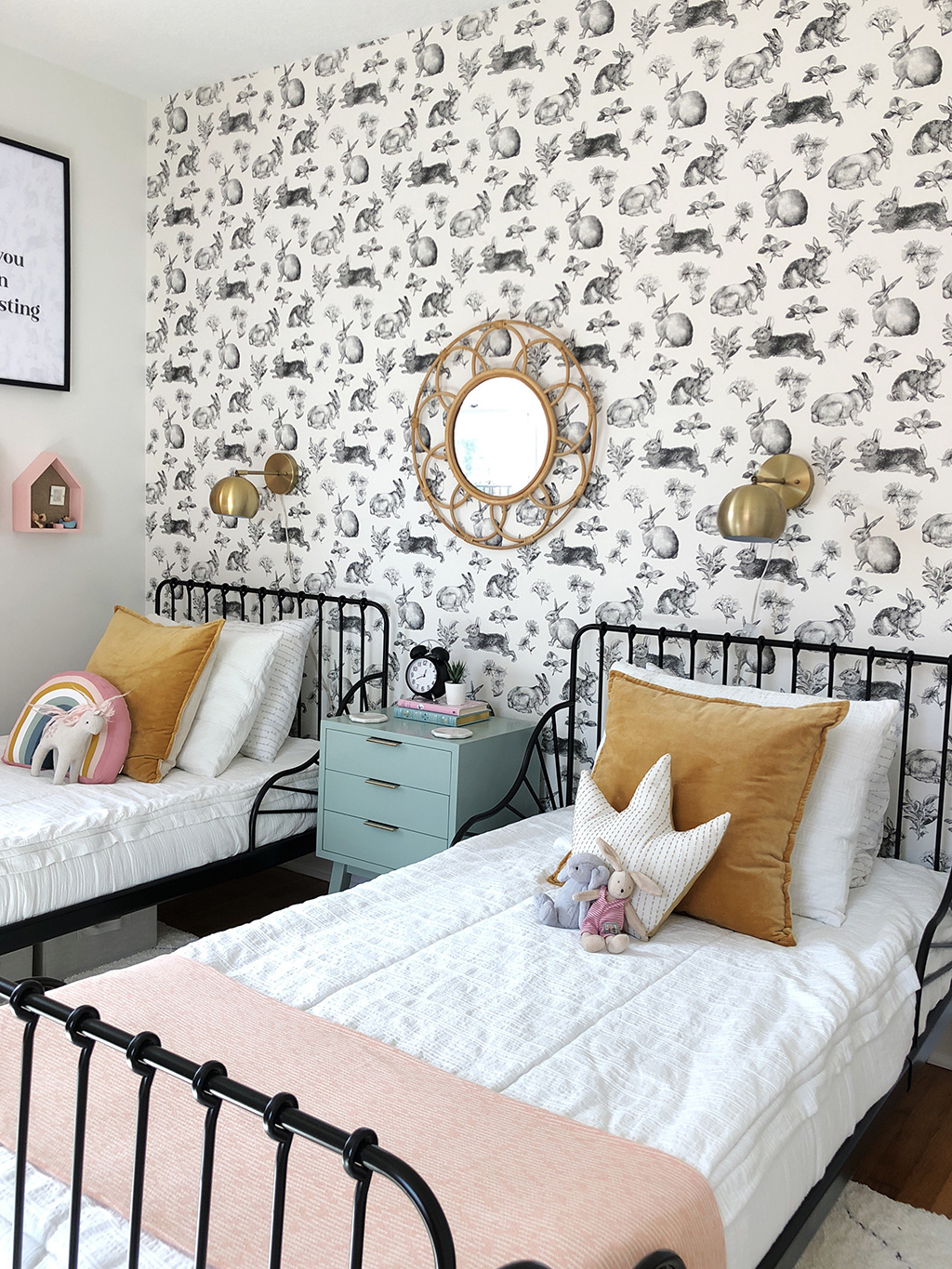 This was hands down my favorite project of the year! We learned lots of new skills, like hanging wallpaper and switching out electrical outlets. And, most importantly, my girls love their new space!
10) A Mid Century Modern, Coastal Style Bedroom Makeover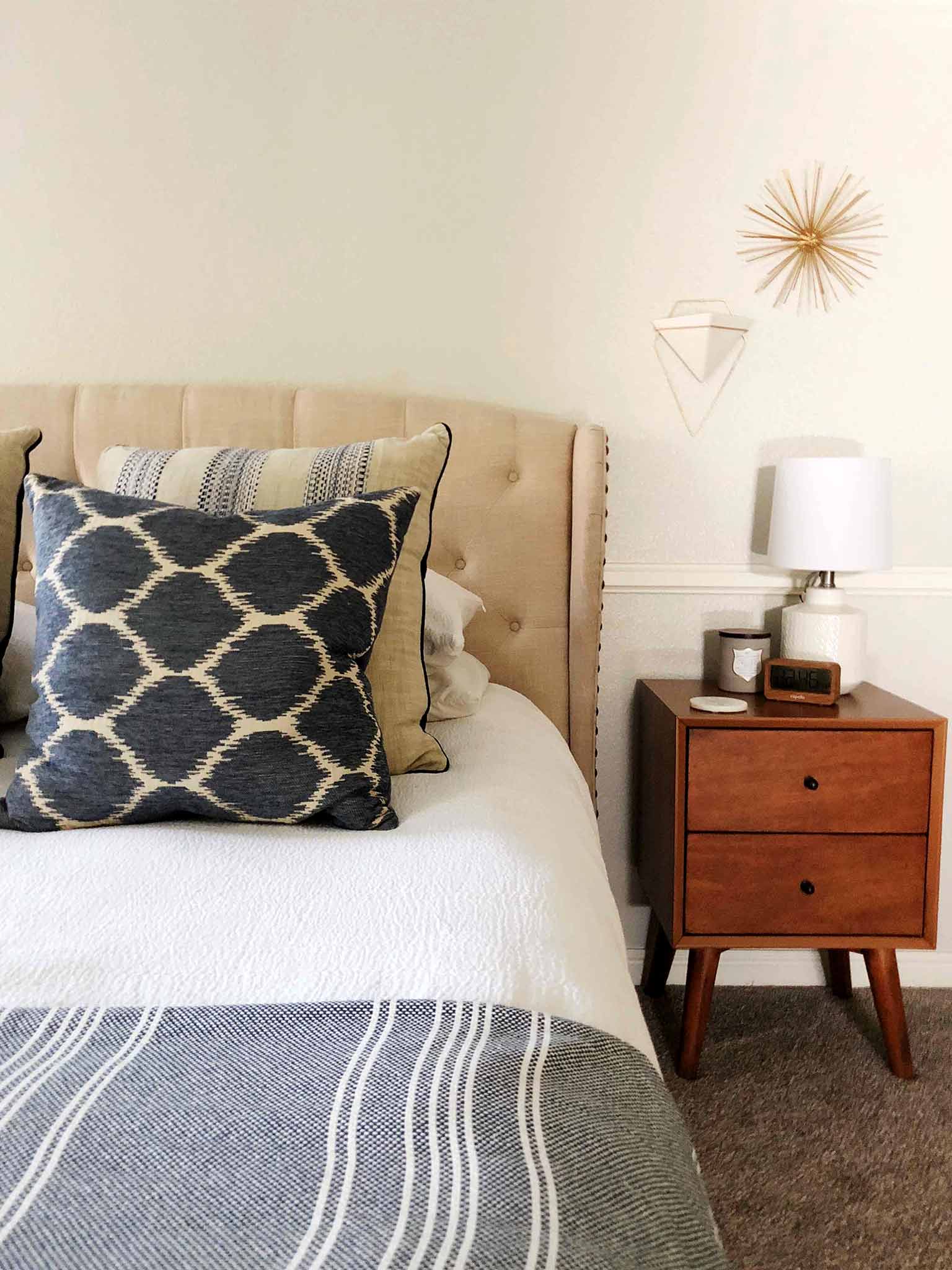 I took a trip to Idaho in the Fall to visit a good friend. We did a complete makeover of her master bedroom and it was so fun to see a room together in such a short space of time.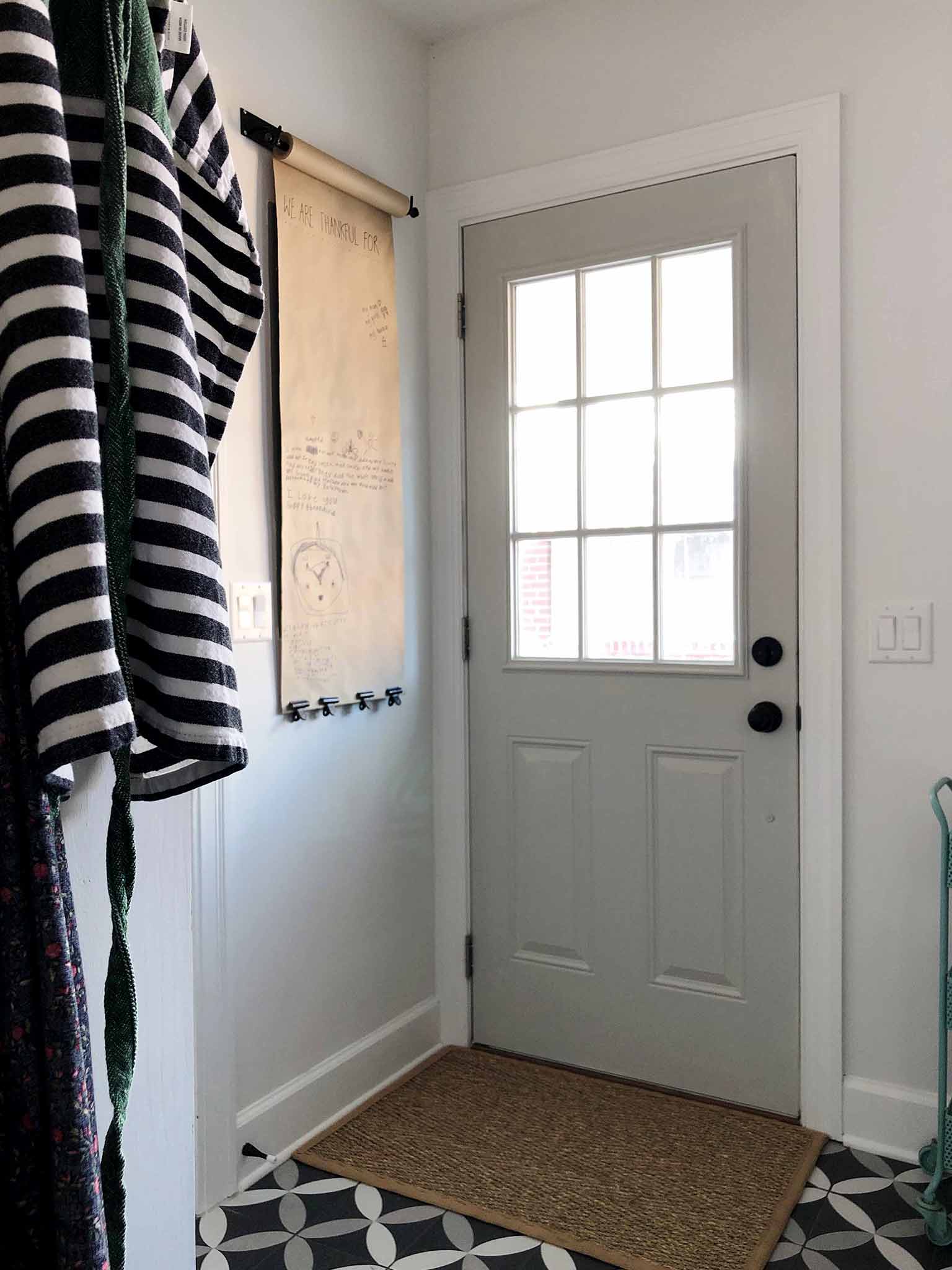 I snuck this project in at the last minute amidst Thanksgiving and Christmas preparations! It took a couple of hours in total to paint the door and hang the note roll, but I'm so glad that we did it! That ugly electric panel is finally covered up, and we have a functional and fun addition to our side entry.
12) A Classic & Cozy Living Room Update
I haven't yet shared this one on the blog yet as it's freshly completed, but it had to go on the list! I helped a friend update her living space with a minimal budget, some paint, and a lot of hard work. These are my favorite kind of projects as it's something that everyone can do, so I'm excited to share more about the process!
INCOMPLETE PROJECTS
Oh gawsh. Help. This simply is THE neverending project. The weather was wet and miserable whilst my in-laws were staying so we didn't get as much done as we wanted to during their stay. But I am happy to report that there has been some progress since I last updated you guys.
We managed to spruce up the front porch for Fall, and also stained the deck and the trellises. We are planning to stain the fence next weekend if the weather is nice enough. And a few weeks ago I pressure-washed the brick pavers in very cold weather. (Bad decision, but our pavers look great.) We had a company to clean our windows and gutters, which are now sparkling.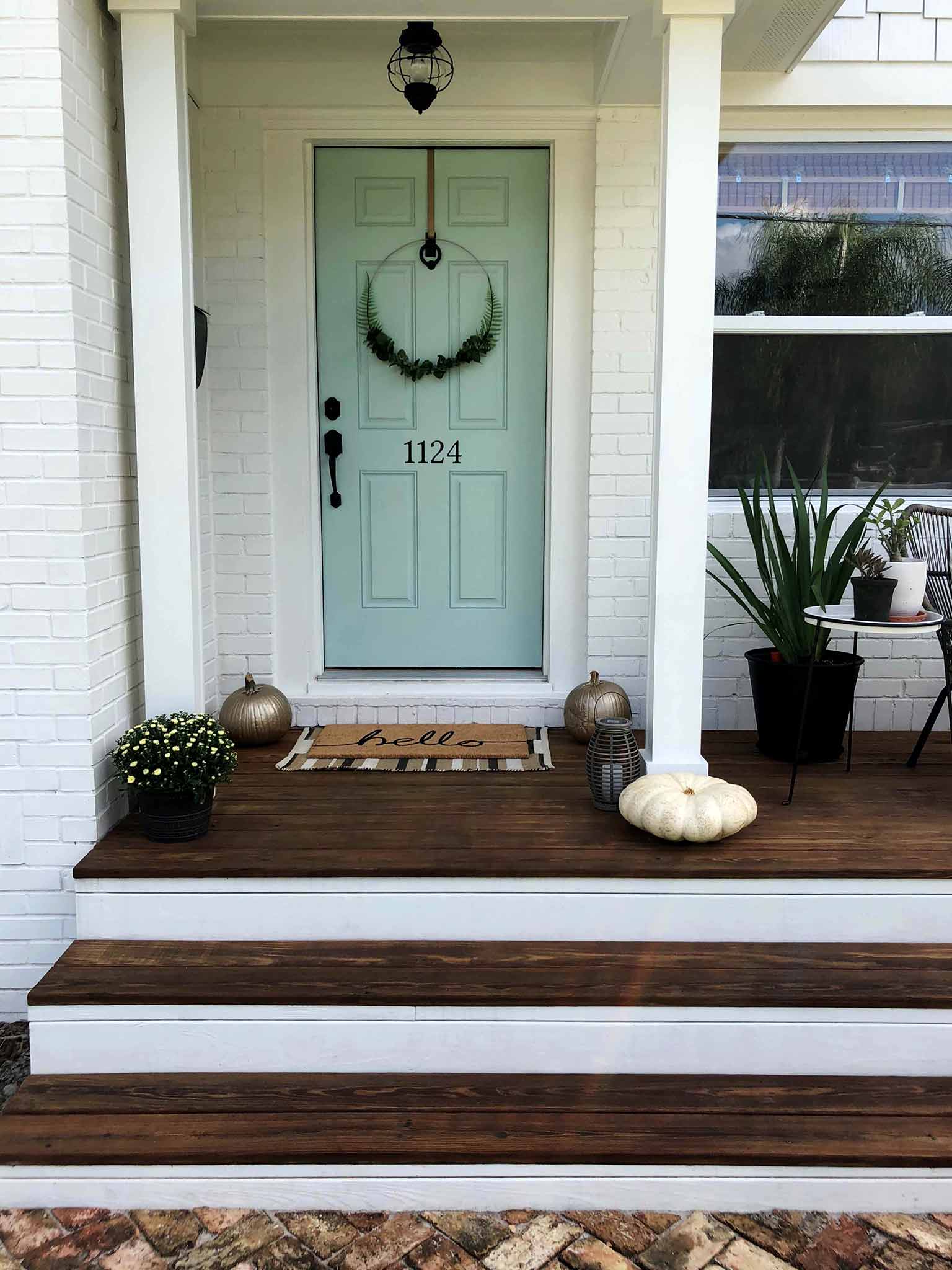 Up next? Painting the side porch and planting some climbers up our trellises! Once we get to that stage it should start to come together more quickly. Perhaps 2019 will be the year that we get it finished??
The Attic
I had planned to purge and organize our attic this year but it is probably even worse than before! It's something I will need to do before the weather gets too hot, and I'm hoping to tackle it soon, or at least make some progress in that area.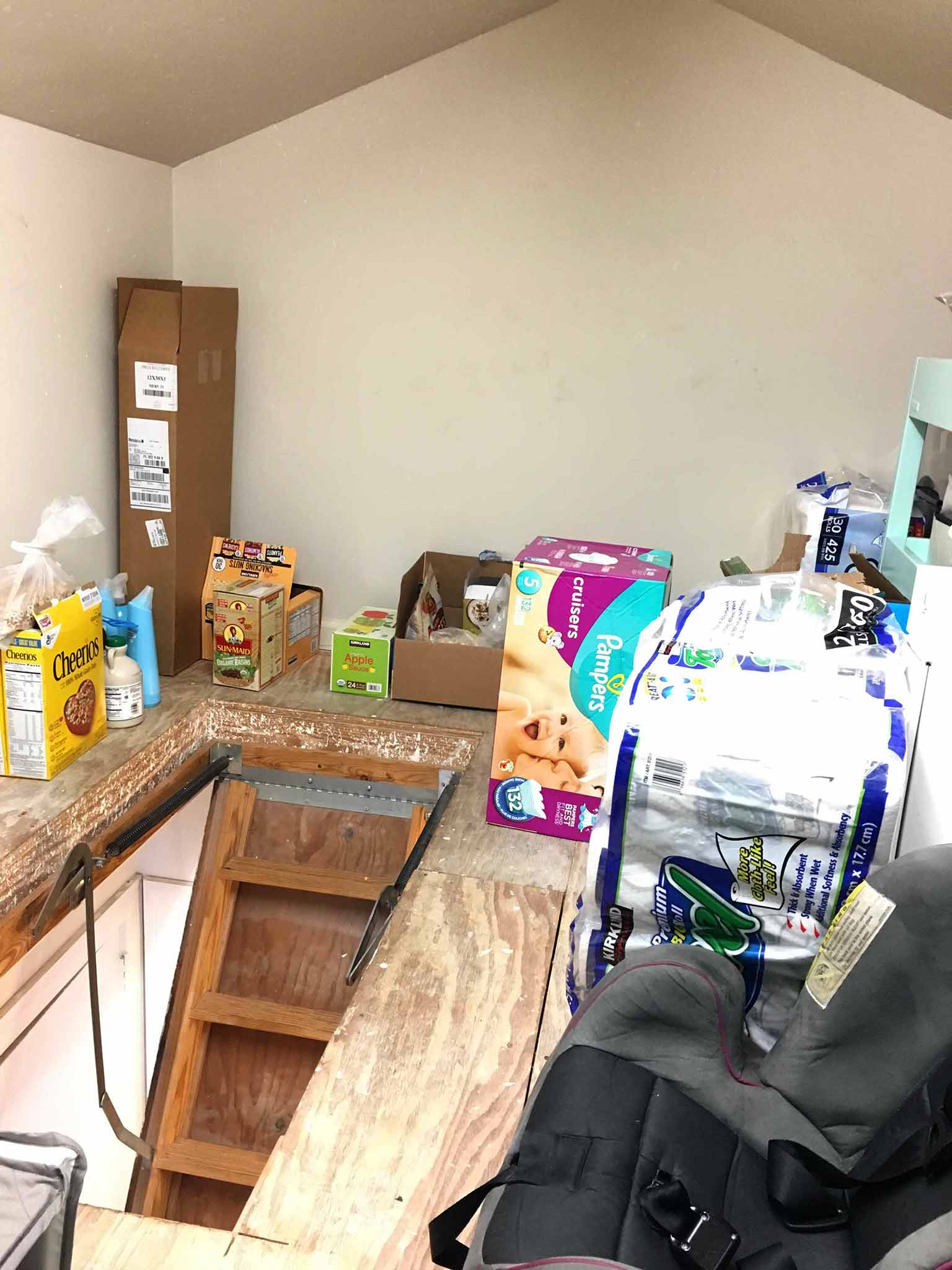 LESSONS LEARNED
My mental health and general wellness was not in great shape at the beginning of 2018 and I'm glad to say that things are much better. I still need to figure out how to incorporate higher quality rest into my weekly rhythm, and that is definitely top of my priorities. However, I have learned to take better care of myself this year, and that is something I am proud of.
I have also learned that good things take time. In the past I have been so focussed on the end result that I get overwhelmed and end up quitting halfway through a project. This year I have actually been much more productive than in previous years. This is because I am learning to break big things down into small steps, and to take each step at a time. With this approach, I have actually completed more projects, and with less burnout along the way. I'm looking to build on this more in 2019 by adding in more breaks to my day, and breaking projects down into even smaller tasks.
WHAT'S COMING UP IN 2019?
Well, if you've been following along on Instagram you might have seen that we are opening a bar!! I truly didn't see this one coming, but it is something that we are so excited about. My husband will be handling more of the operational side of things, and I will be taking on the design (of course!) and vision. Check out my Instagram story highlights for the story so far, and of course I'll share more in the New Year as things progress!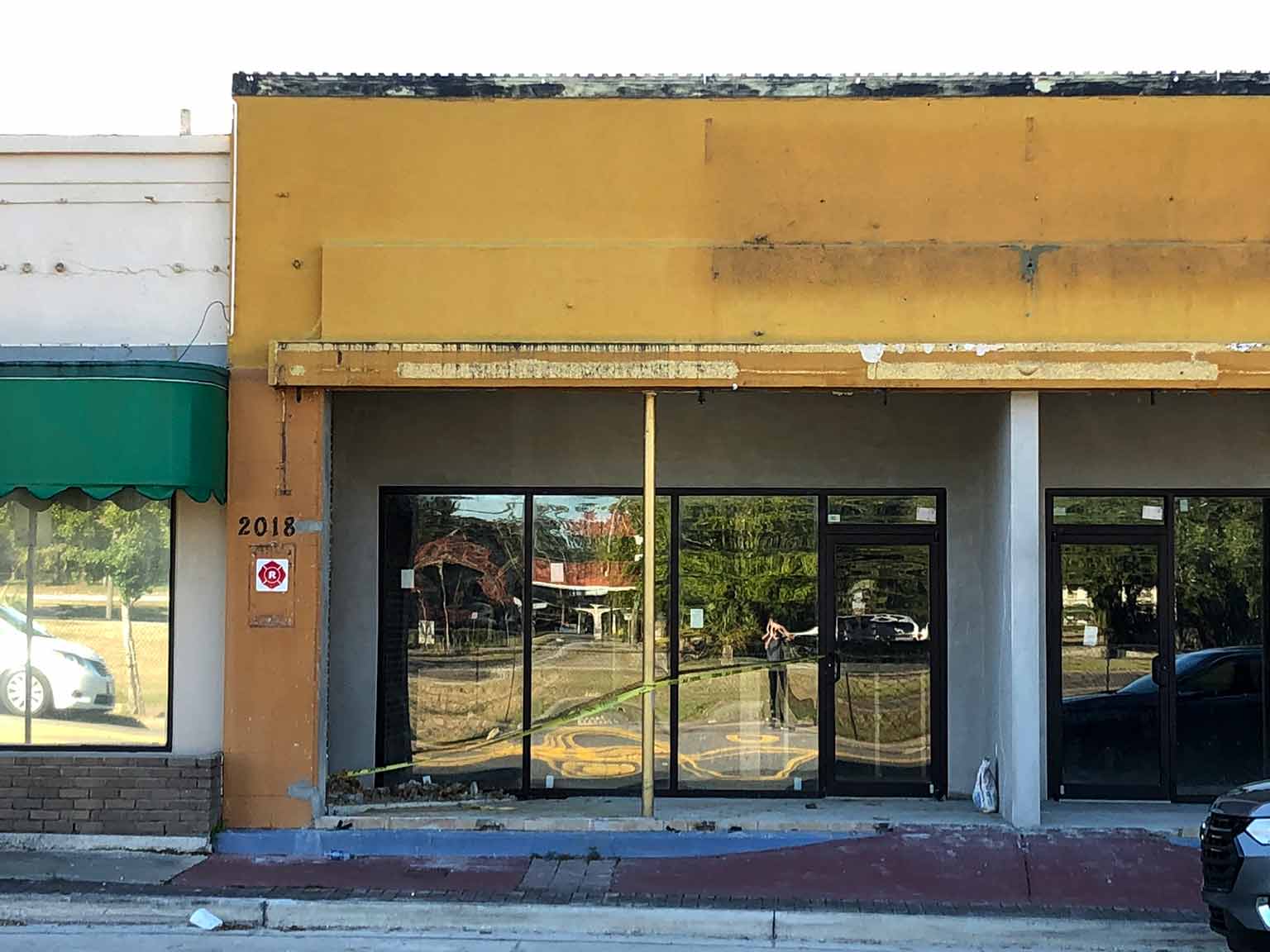 Along with finishing the backyard and organizing our attic, I also have ideas to update our kitchen with some paint, and I would love to work on our dining space and entryway to make it more functional. These projects will probably come later in the year once our bar is up and running, but they are definitely on the list!
I am planning to start using my essential oils to create homemade cleaners. I have been diffusing them a lot during cold and flu season and have really seen a difference to our health, especially in lessoning the length and severity of symptoms. I'd love to take it a little bit further and use them more around our home.
Finally, I'm kickstarting the year with a 10 Day Declutter and I would LOVE for you to join me!! Each day I will be sending out an email with a decluttering focus of the day, and three options for things that you can do, depending on the time you have available to commit to it. I will also be doing the challenge myself in real time on my Instagram stories.
If you are already on my mailing list then you are all set. If you'd like to join me, then you can sign up below!
Most of all, thank YOU for reading along and keeping me motivated. It is such a privilege to share our home with you all and to have your encouragement along the way. I'm excited for 2019 and I can't wait to see it unfold! Feel free to comment below with some of your goals/projects for 2019—let's keep each other accountable! And Happy New Year to you all!
---