Essential oils are everywhere these days, and for good reason! They can be very beneficial for a multitude of purposes, including building immunity, stress relief, purifying the air, cleaning, skincare and sleep.
But it can also be super overwhelming to try oils for the first time—where on earth do you start with so much information out there?! I wanted to share my own experience and some helpful tips for anyone who might need a little bit of encouragement to get started with oils—like I did.
I first started using essential oils on a regular basis around 18 months ago, and now I can't imagine everyday life without them! I am by no means an expert, and there are a lot of things I have yet to learn and try. So if you are already an oily pro, this post probably isn't for you. But if you are looking for ways to use oils on a daily basis without spending a lot of time researching or wasting money on oils that you will never use, then these tips might help you get started!
WHICH BRAND?
I have a friend who introduced me to oils and she uses doTERRA, so that's the brand I use and love. I purchased an enrollment kit which came with a diffuser and a selection of oils, and now gives me access to their wholesale prices. However, there are many other great companies out there—I have friends who are equally as passionate about Young Living and Eden Farms. I think as long as you go with a reputable, high quality brand with plenty of user reviews then you can't go too wrong.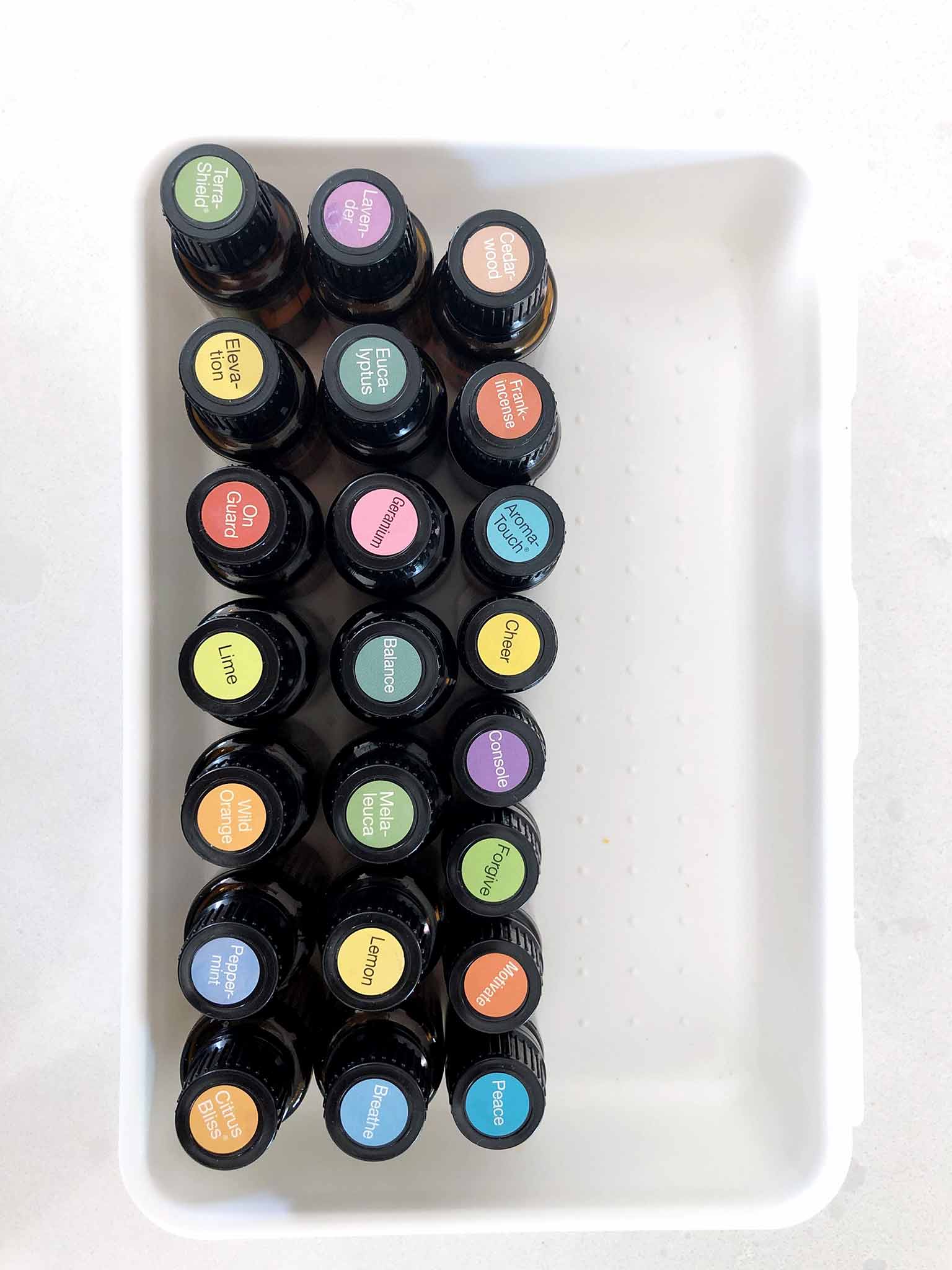 FIRST THINGS FIRST
Now you have chosen your brand, let's learn about the difference between single oils and blends. Might seem obvious, but this was one of the things that confused me at first. Single oils have one ingredient, and they are your basic building blocks that you can use either individually, or in combination with others to create "recipes". Blends vary from company to company, and they are combinations of multiple single oils created for a specific purpose–eg. immunity, digestion, stress relief. Blends are more convenient as they are already mixed for you, but buying the individual oils can be more cost effective in the long term.
Now that we have the basics down, let's jump into the simplest ways I know to get started with using essential oils.
1) DIFFUSE DAY AND NIGHT
This is probably the simplest and most popular way of using essential oils. Basically, an aromatherapy diffuser will mist a combination of water and oil into the air. It makes the house smell so good (and it's less toxic than a candle), plus of course you will be taking in the benefits of whatever you are diffusing. I have two diffusers in my home—a doTERRA Lumo diffuser and one from Amazon. Both work fine, but the Lumo is much better in a larger space as it covers more square footage.
Which oils should I diffuse?
The broad answer is "anything you like"—but I recommend starting out with the following five oils, and you can mix them up depending on your mood:
a citrus oil (lemon/orange/lime)—great for diffusing during the day to purify the air and creates an uplifting mood
lavender—promotes a restful night's sleep
frankincense—for relaxation and stress relief
an immunity blend (doTERRA's is called "On Guard")
a respiratory blend (doTERRA's is called "Breathe")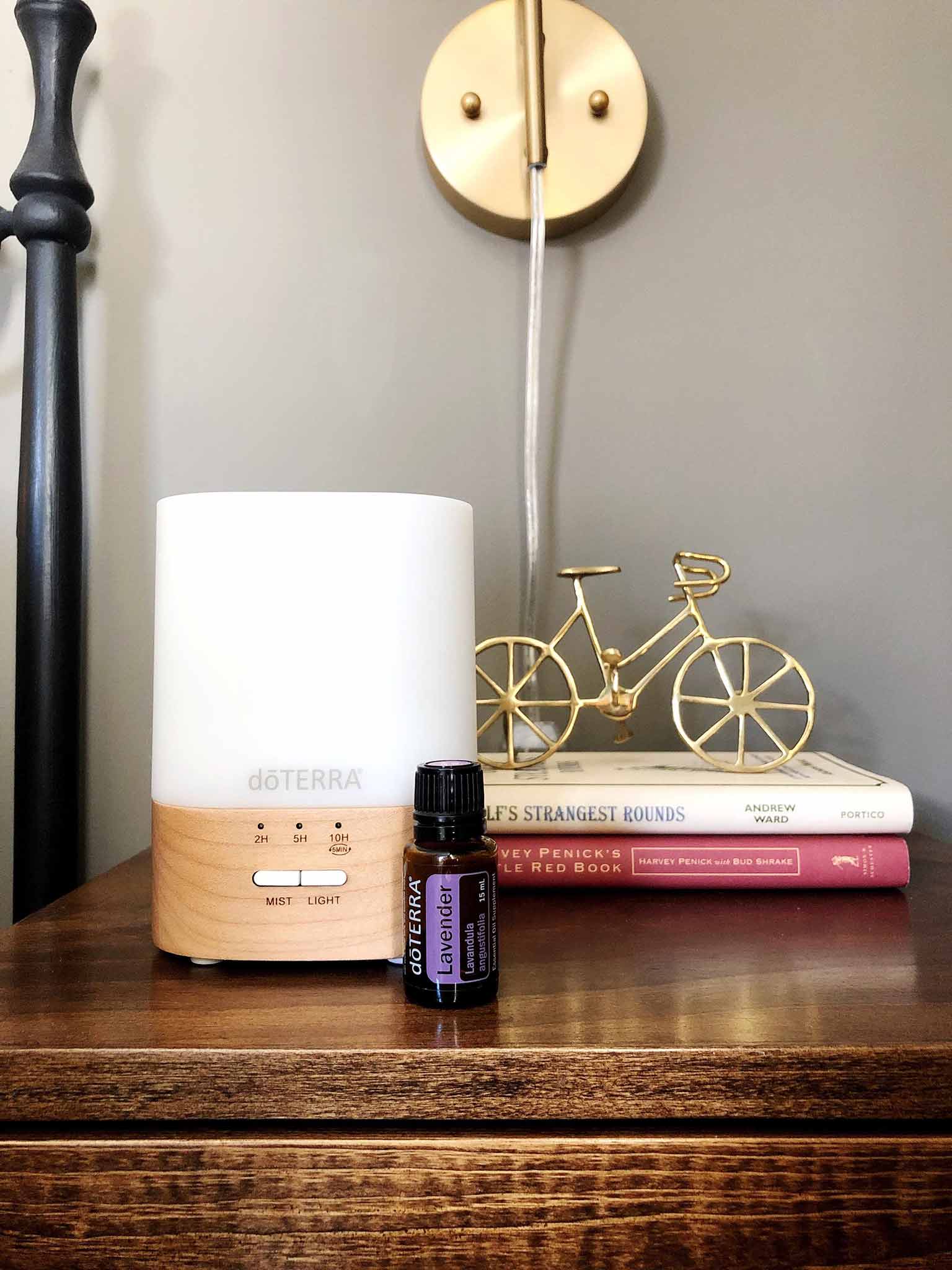 Do I clean out the diffuser every time?
I am pretty lazy about this and tend to just rinse my diffuser with water in between uses. To give your diffuser a really good clean out, you can add a few drops of vinegar to water and let that solution run for a few minutes. Then rinse it out and you should be good to go again!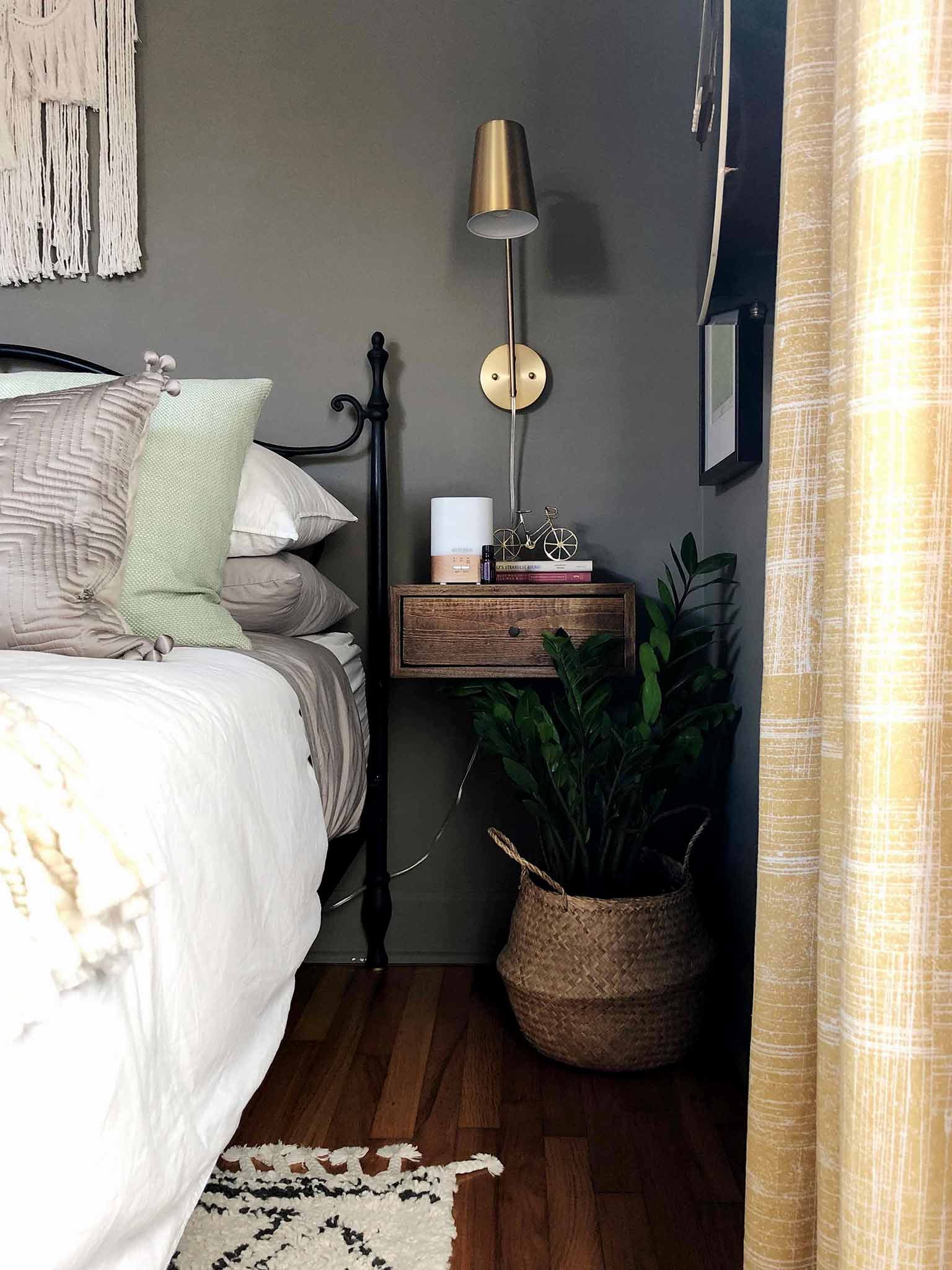 SHOPPING LIST:
an aromatherapy diffuser
essential oils of your choice (see list above)

2) CLEAN YOUR HOUSE WITH THEM
Make a simple all-purpose cleaner with 2 cups of water, 1/2 a cup of white vinegar and 20 drops of essential oil. Add them to a dark glass spray bottle and gently swirl to combine. (Make sure to use a glass bottle as the oils are very potent and will permeate plastic!) Melaleuca is my personal favorite for cleaning because of its antibacterial properties, but you can experiment with different combinations of tea tree, lavender, citrus and peppermint and see what you like best!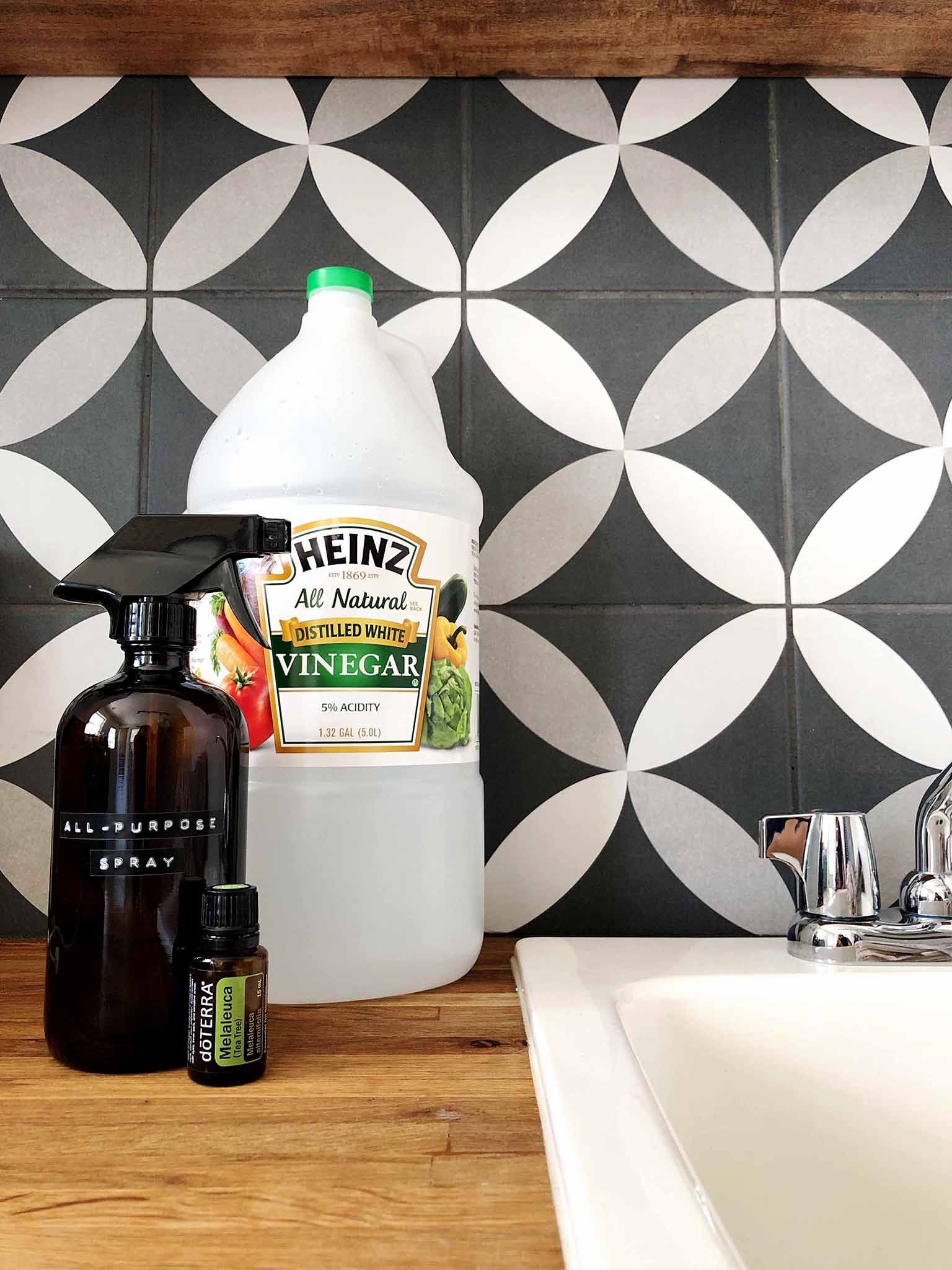 SHOPPING LIST:
white vinegar
melaleuca (tea tree)/citrus/lavender/peppermint EOs

3) USE THEM ON YOUR SKIN
Since my first pregnancy, my skin has been terrible and I have had bouts of adult acne on a regular basis. But recently I've seen an improvement by using a combination of watered down apple cider vinegar as a toner followed by a coconut oil/EO concoction (that's right—I no longer use soap on my face!) The recipe is fractioned coconut oil, and 15 drops each of lavender, frankincense and melaleuca (tea tree) oil. My skin is so much better since following this routine! (It would probably be even better if I cut out dairy too...but meh. Life's too short!)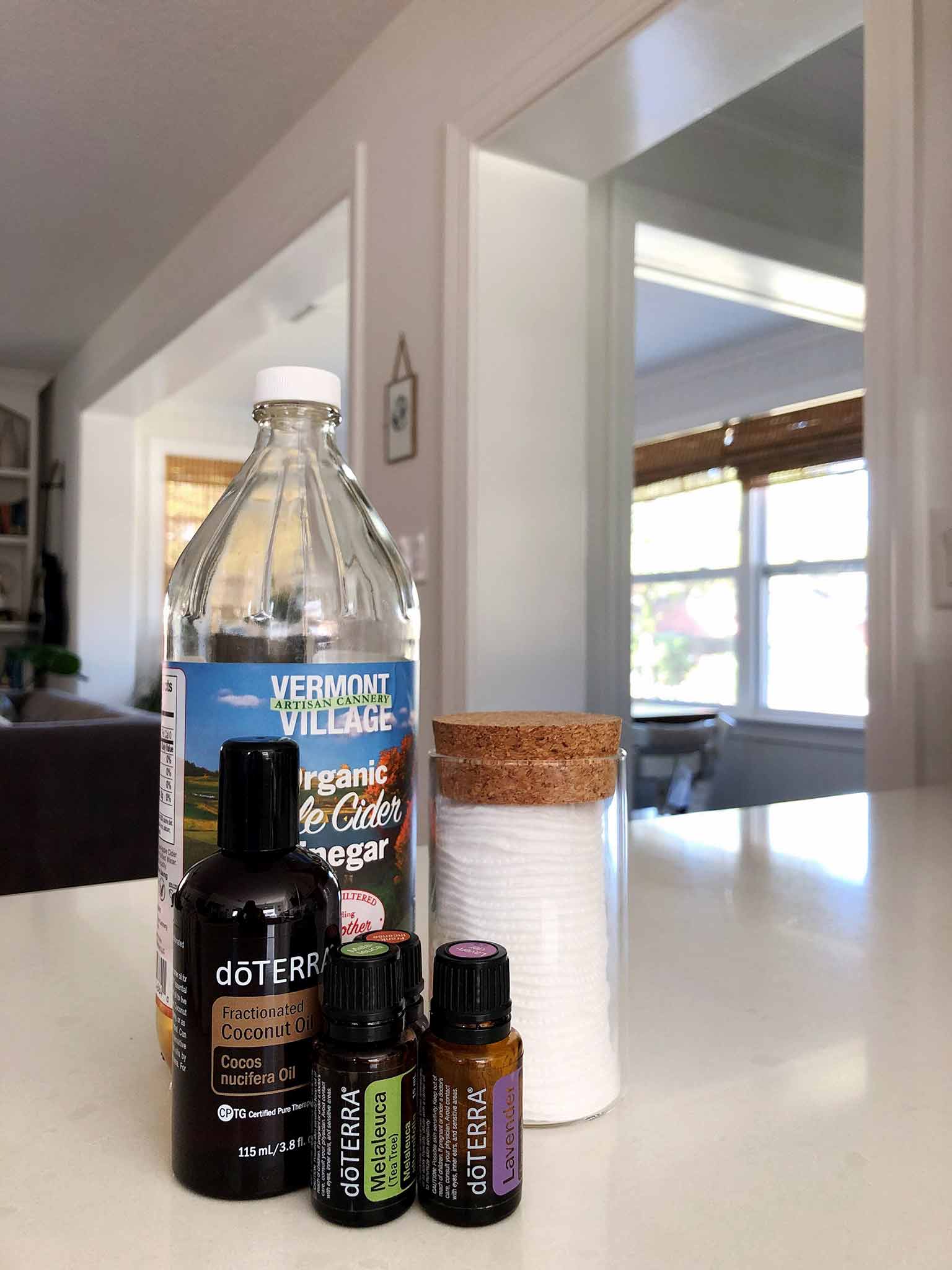 SHOPPING LIST:
melaleuca (tea tree)/lavender/frankincense EOs

4) ADD THEM TO YOUR LAUNDRY
Add a couple of drops of essential oils to wool dryer balls and throw them in with your laundry on the cool setting. Your laundry will smell divine, plus it's a less toxic alternative to dryer sheets and much better for the environment! Lavender is a great option for this purpose—especially for towels and bedding. Citrus is another favorite of mine—doTERRA make a blend called "Citrus Bliss" which smells amazing!
Caution: EOs are flammable, so I would only advise adding them to your dryer on the cool setting. Run your dryer cycle first, and then add the oils in after to freshen the laundry.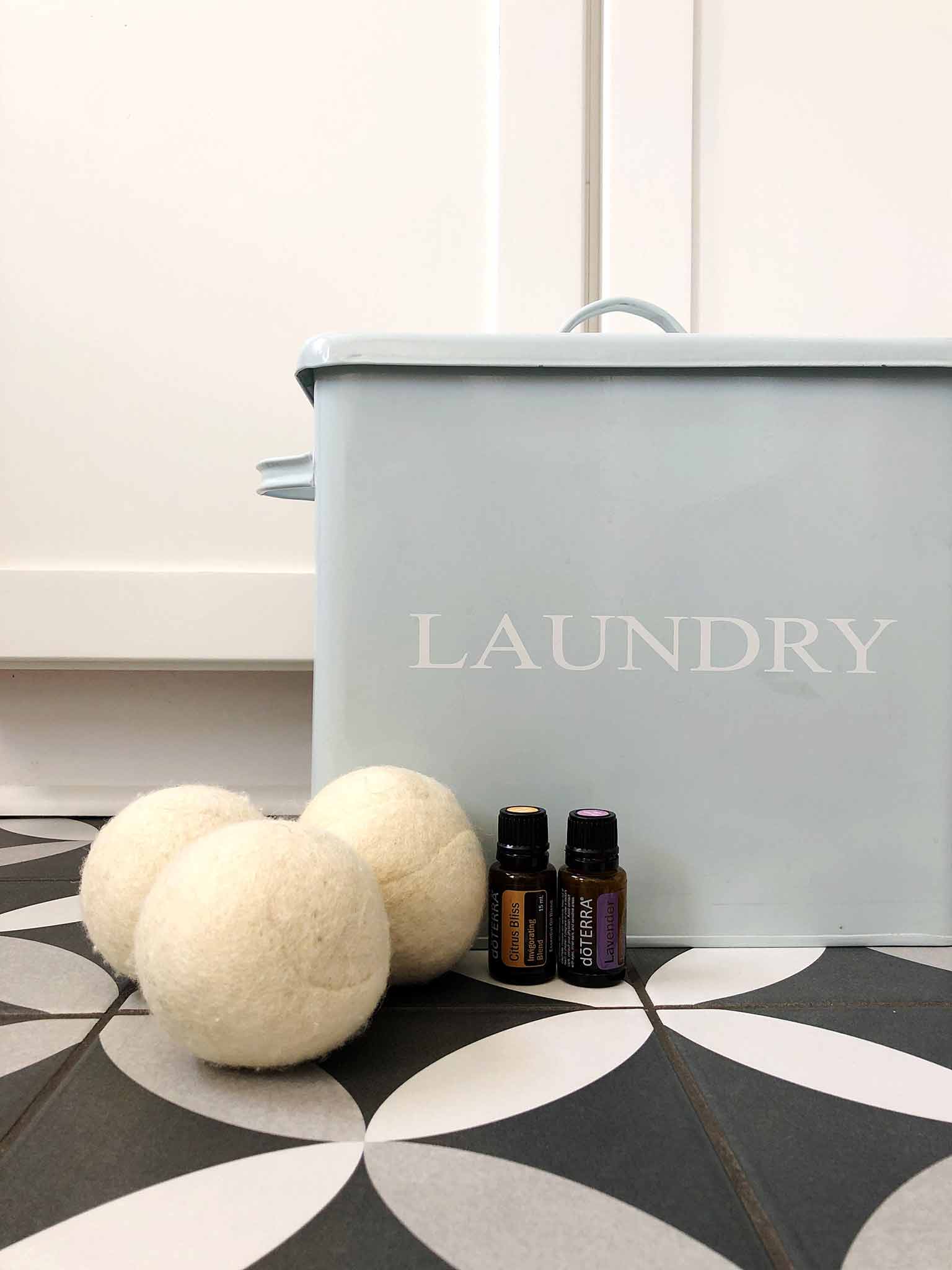 SHOPPING LIST:

5) SELF CARE
Mix a few drops of relaxing oils with epsom salts and disolve into a warm bath, or add to fractioned coconut oil to massage sore muscles. Lavender, Sandalwood and Ylang Ylang are good oils for relaxation. Use one or blend them all together!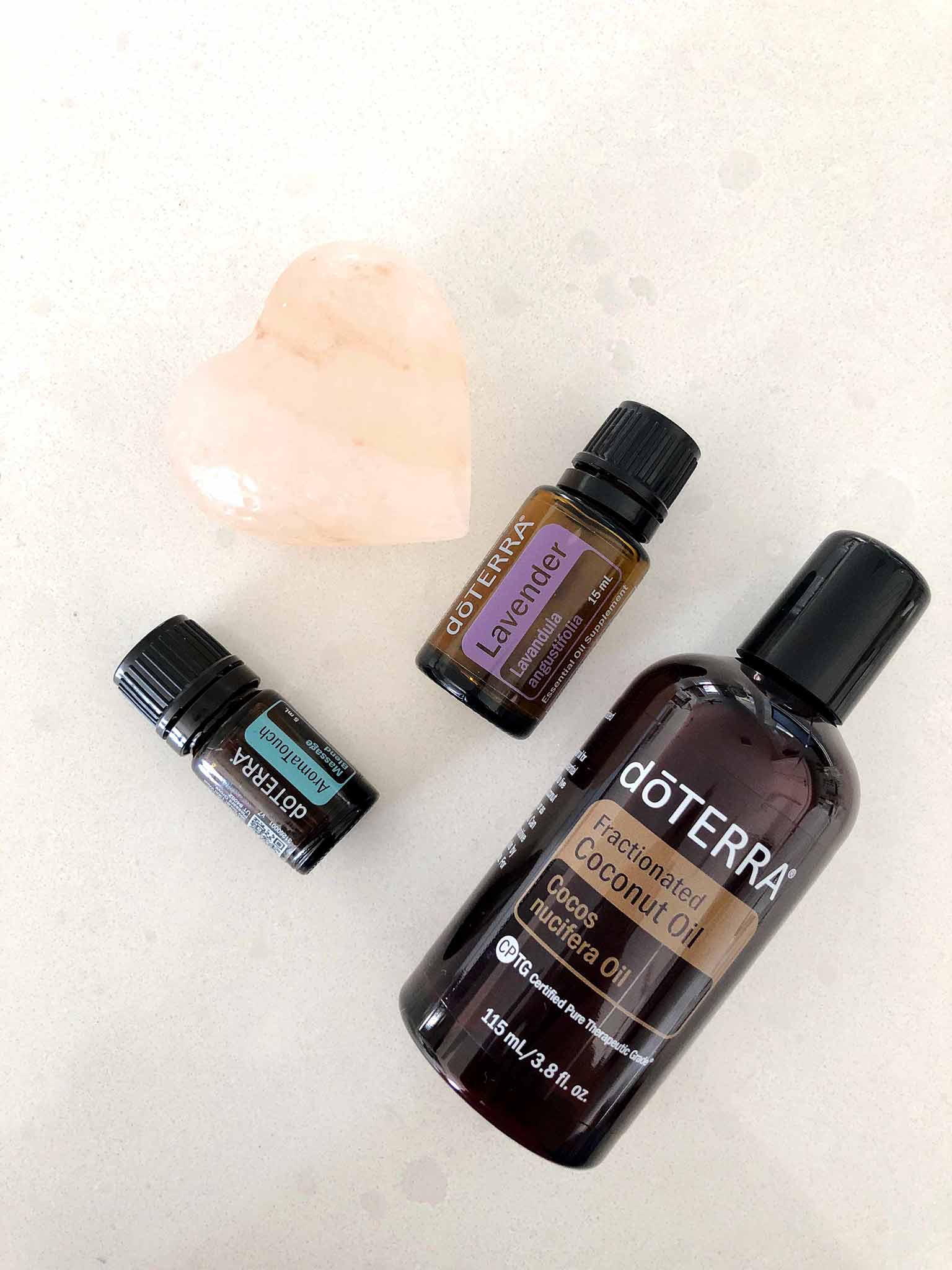 SHOPPING LIST:
lavender, sandalwood or ylang ylang EOs

So there you have it—those are my top five ways to get started with essential oils.
If you've been on the fence about trying out essential oils, then I hope this might have piqued your interest and encourage you to give them a try! Don't be afraid of doing it wrong—experimentation is part of the process! And if you'd like to chat more about it, I'd be more than happy to help!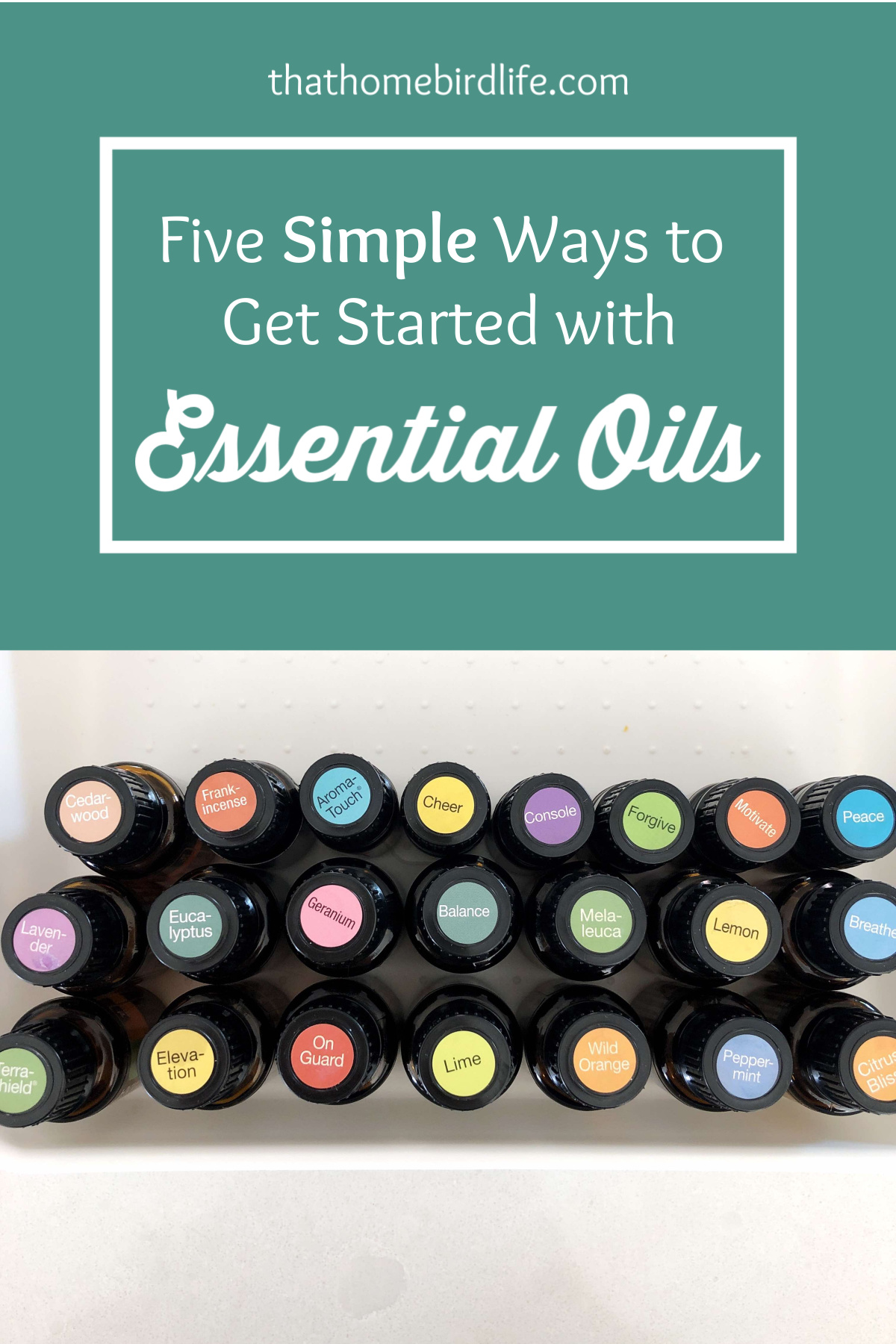 ---