You've probably heard the news already...we're opening a bar! (We=Mr Homebird and I.) At long last I'm ready to share some more detail and visuals on what has been ticking over in my head for many months! It's a little nerveracking to share something so close to my heart, but I'm also excited to start sharing and bringing people into the vision for our BIG new adventure.
WHAT'S IN A NAME?
We decided on the name Posting House after researching names of inns and pubs in the UK. We wanted to bring a modern flavor of Great Britain to our little corner of Jacksonville, FL, and we want it to be a space for our local community to gather and rest—just like traditional posting houses did in the old days for travelers (and their horses!) We want it to feel homely and welcoming, ("House") and we want people to "post up" and stay awhile. Posting House will be an intimate space where anyone can rest, recharge and connect.
INTERIOR DESIGN
If you are on my mailing list, then you will have probably already seen these mood boards. (Psst...if you want to be the first to know future updates then you can sign up here)
But for everyone else...here's the big reveal!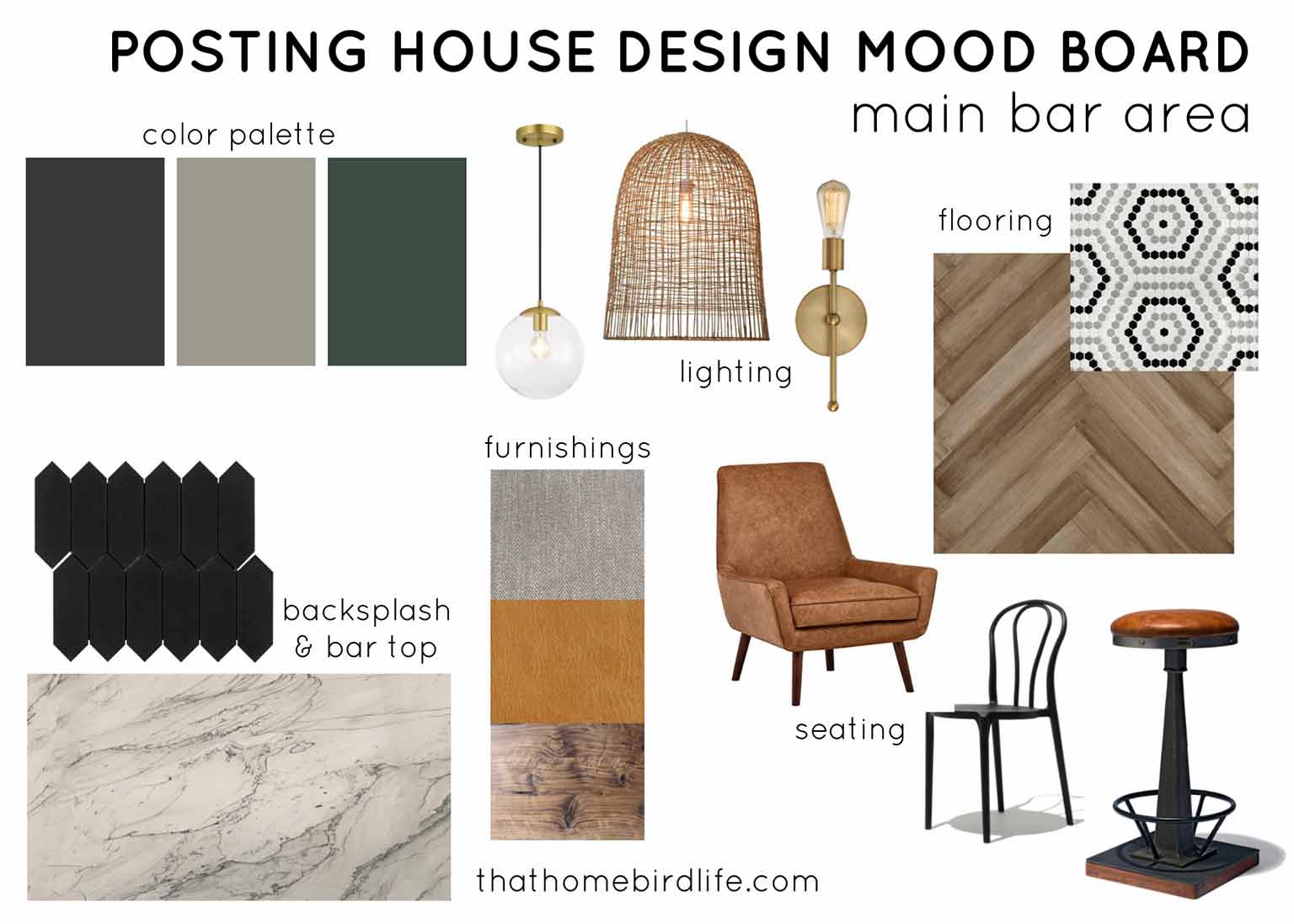 The design is a modern take on a cozy, English pub, with a moody color palette and rich, layered textures. Along with the main bar area, we will have a semi-private room which we are naming "the snug." It will be cozy, comfortable and the perfect place to curl up with a book.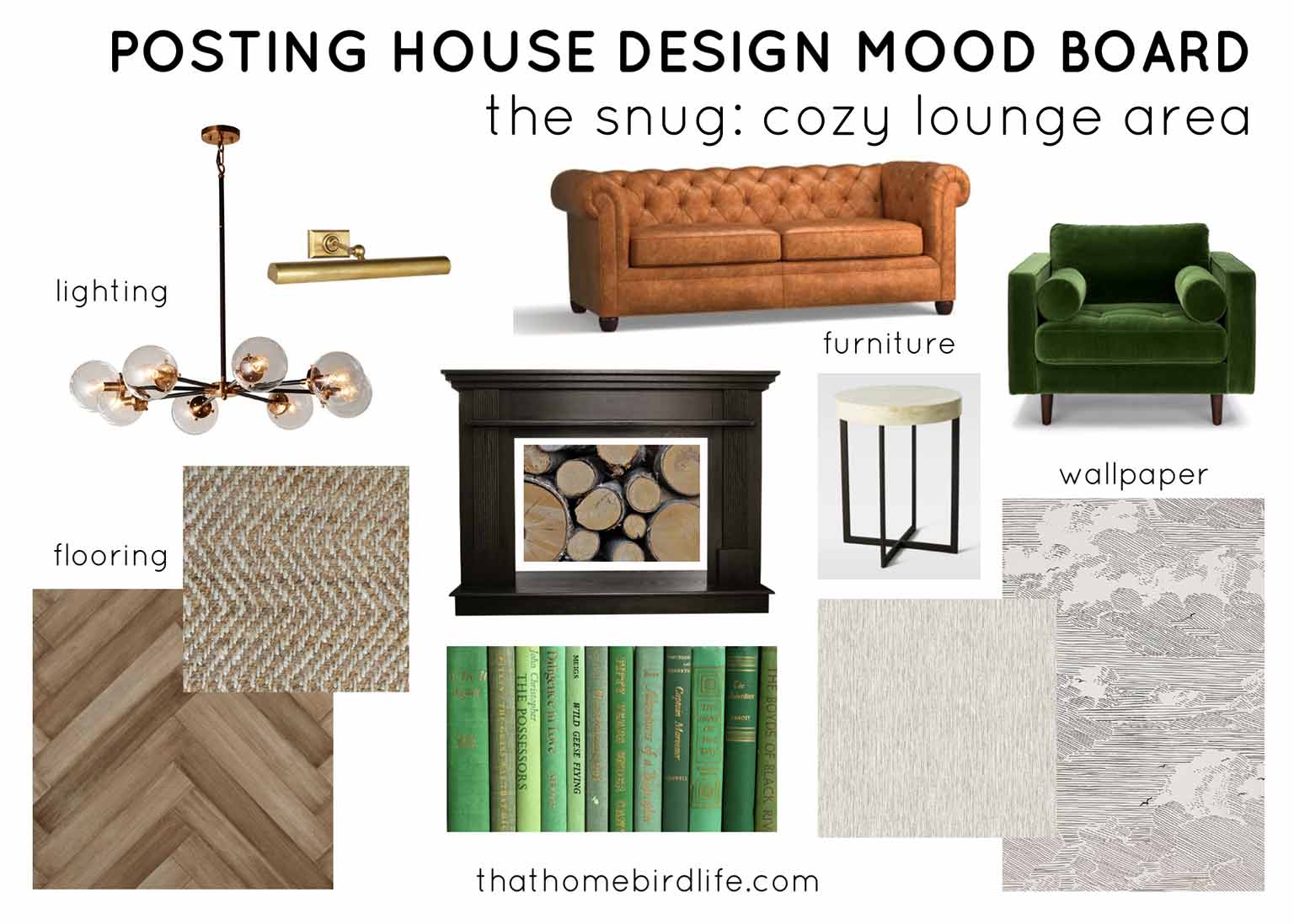 EXTERIOR DESIGN
The exterior of our building was painted this week, and it has made SUCH an incredible difference! If anyone needs convincing on how much you can transform a space with paint, then check this out:
Before painting
After painting (the gold pole will eventually be wrapped in hardie board)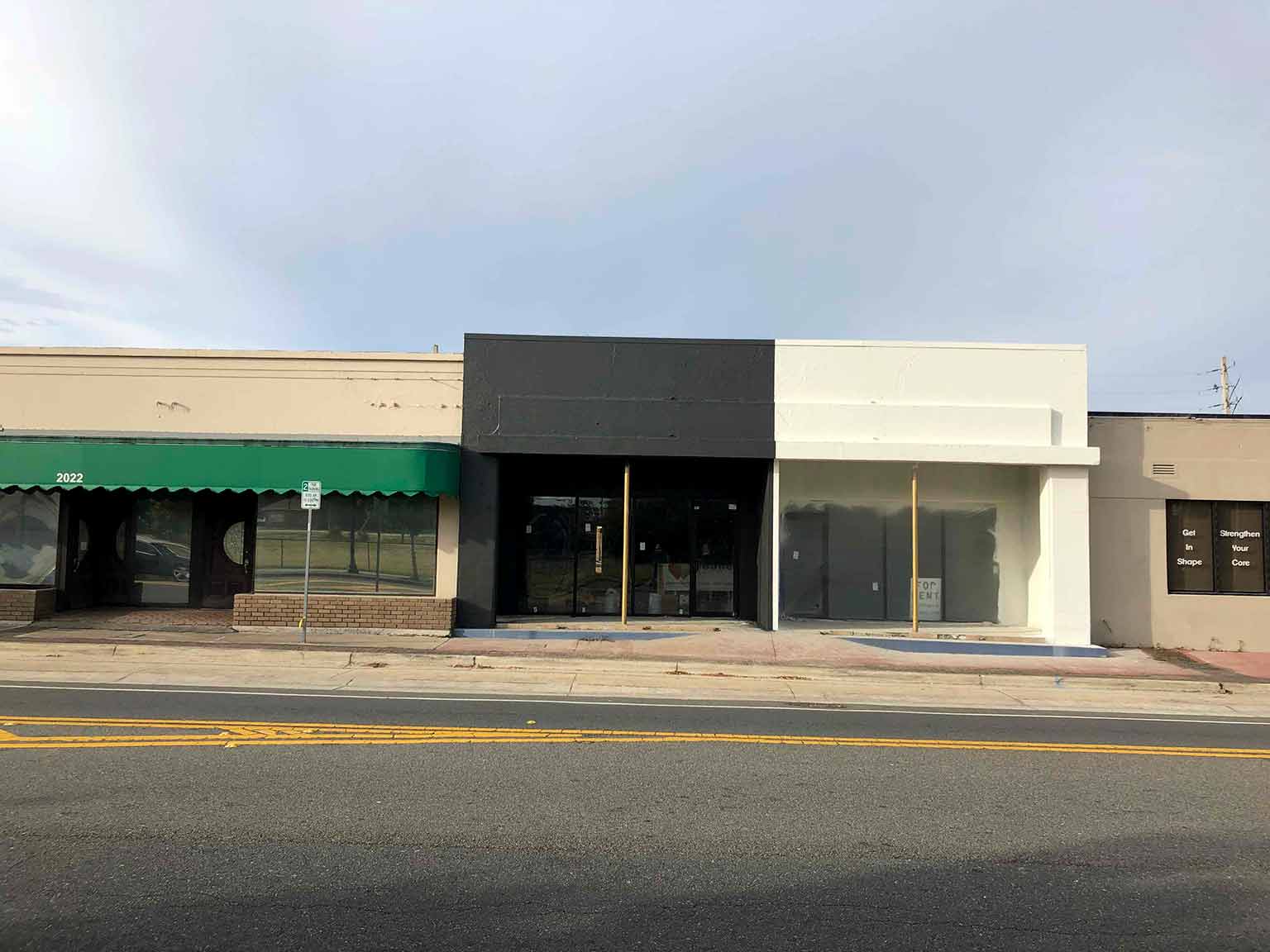 Currently, the white building on the right is up for rent, so if you know of anyone who might need a space (with awesome neighbors) send them our way!
Our friends at Moonshine Wood and Steel are working on the signage letters, and I've picked out some modern sconces to go above them. Here's a photoshop mock-up:
BRANDING
Chadwick Greene III designed our logo. We wanted something that would be a nod to our English heritage with a contemporary twist, and he did an incredible job of fulfilling that brief.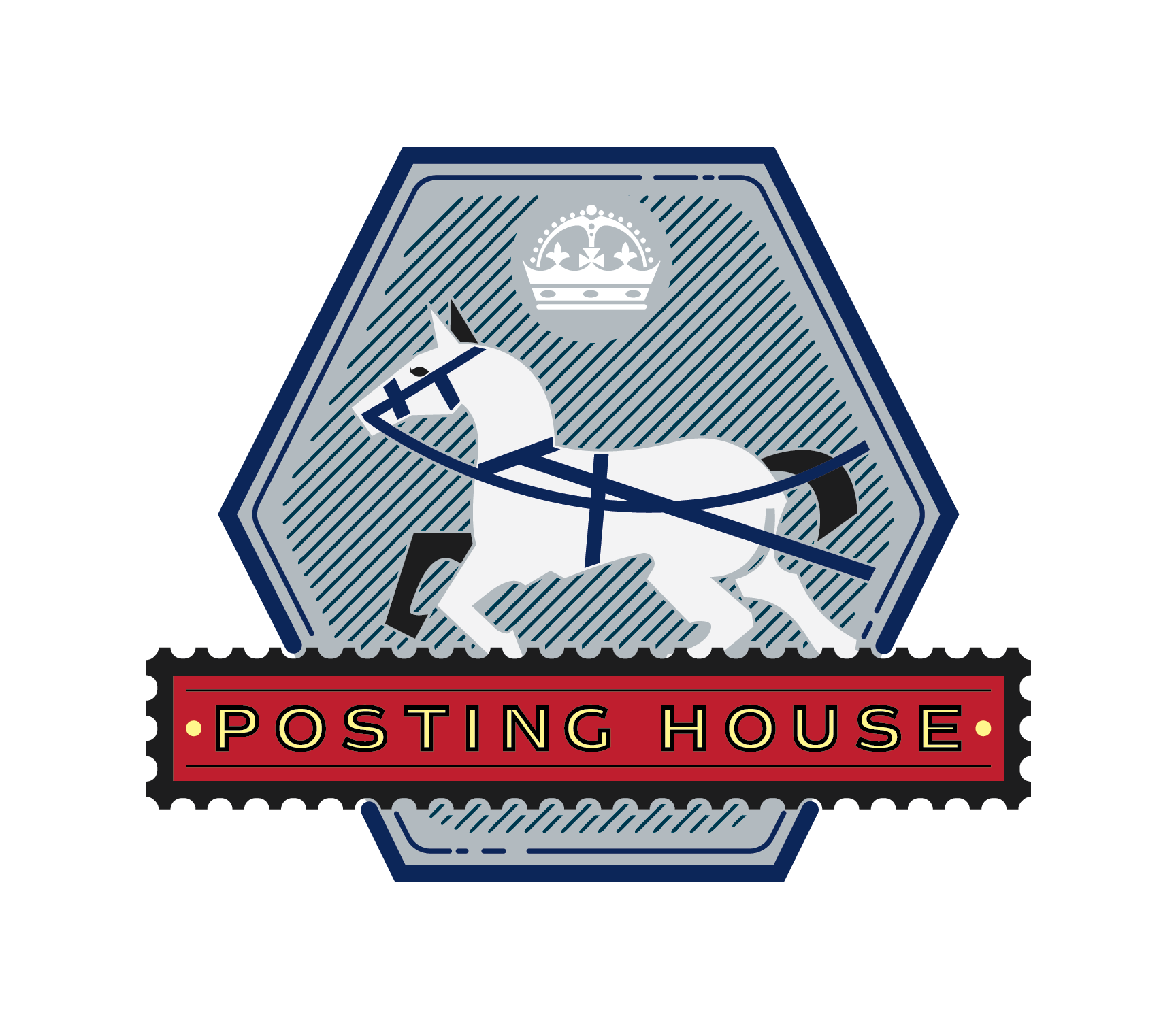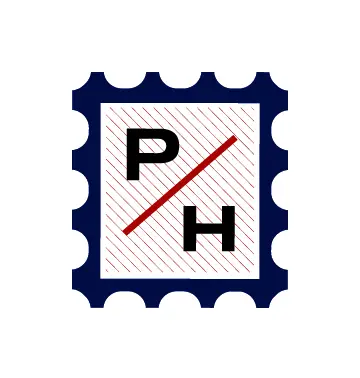 Jared Rypkema helped put our vision for the space into words, and came up with our tagline:
Post Up. Journey On.
CURRENT STATUS
We are currently in the early stages of construction and right now the interior is, quite frankly, a bit of a disaster zone. If you're feeling brave, then you can check out the following photos...but I won't blame you if you want to scroll past quickly!
The front entry plus patio space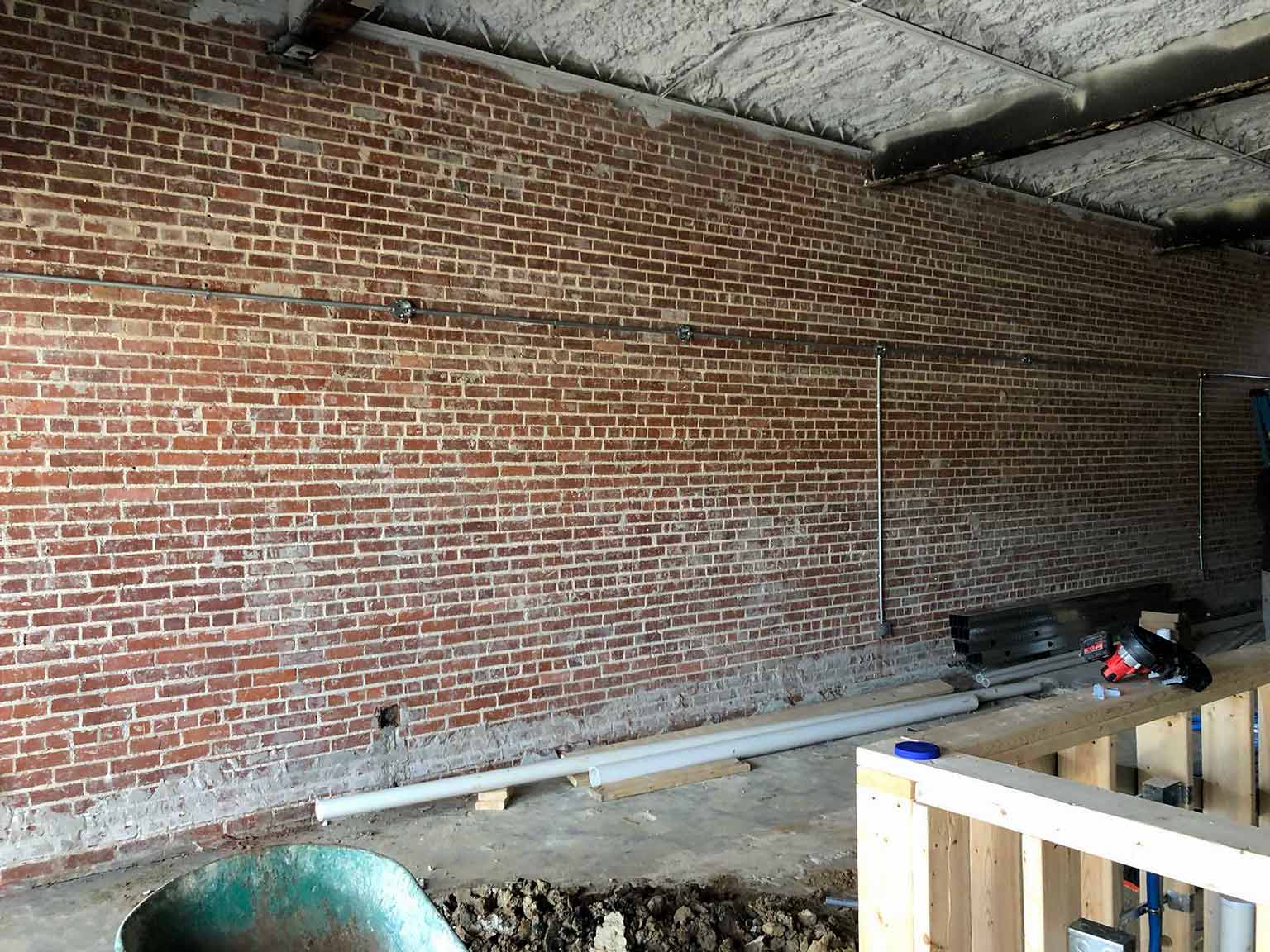 View from the front door—there will be a banquette along the brick wall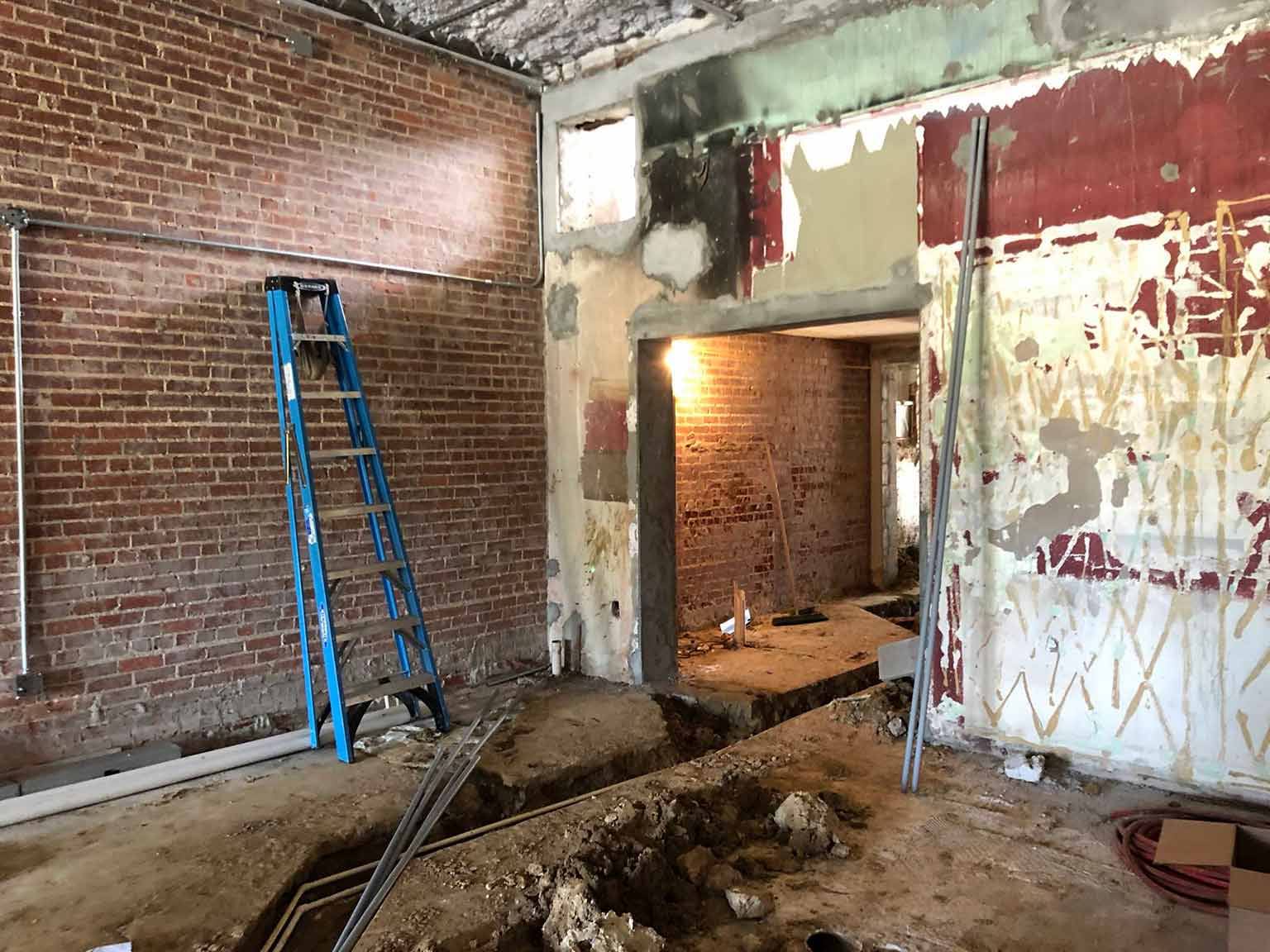 Opening leading to the snug area and bathrooms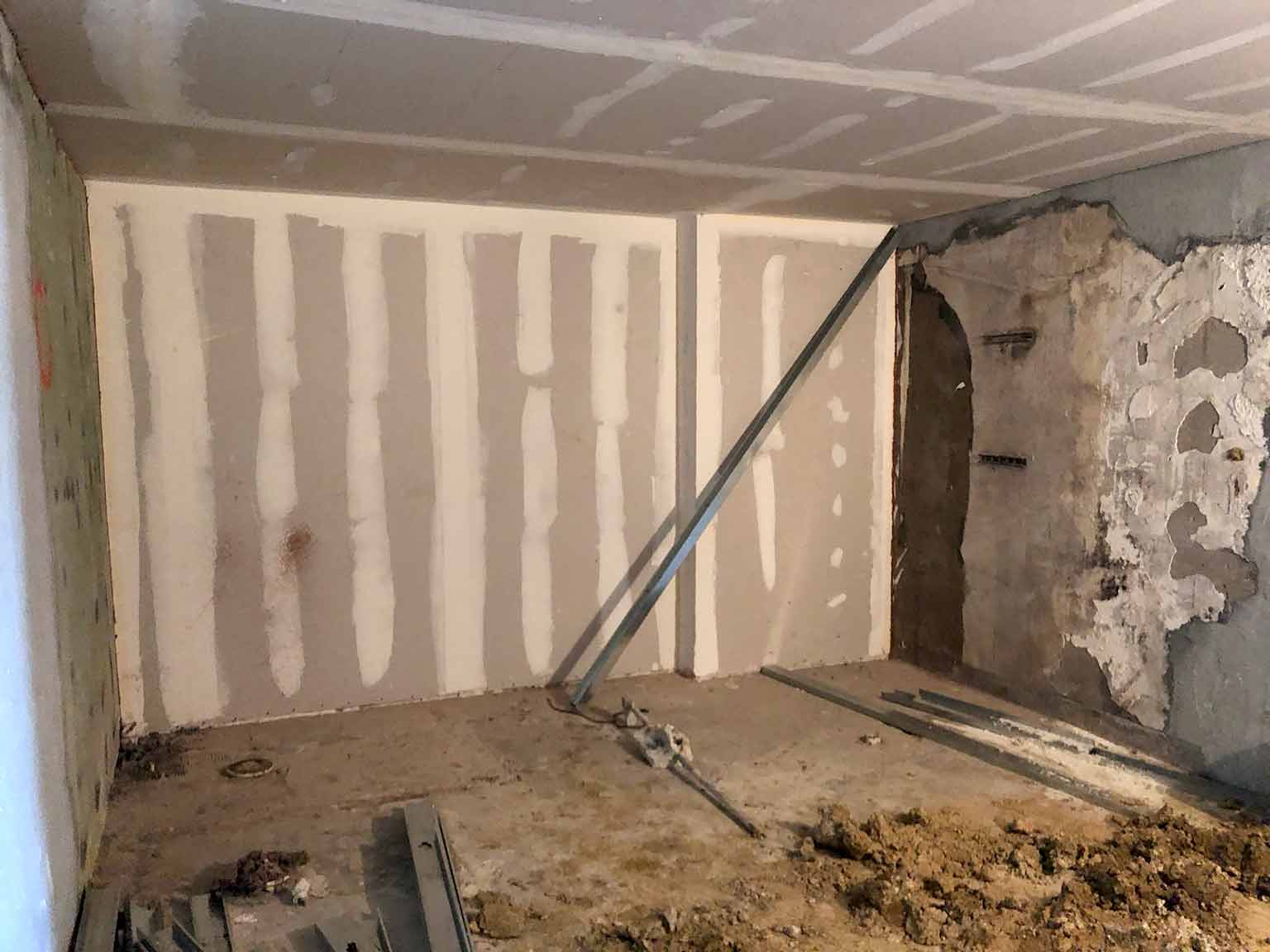 The "cozy" snug area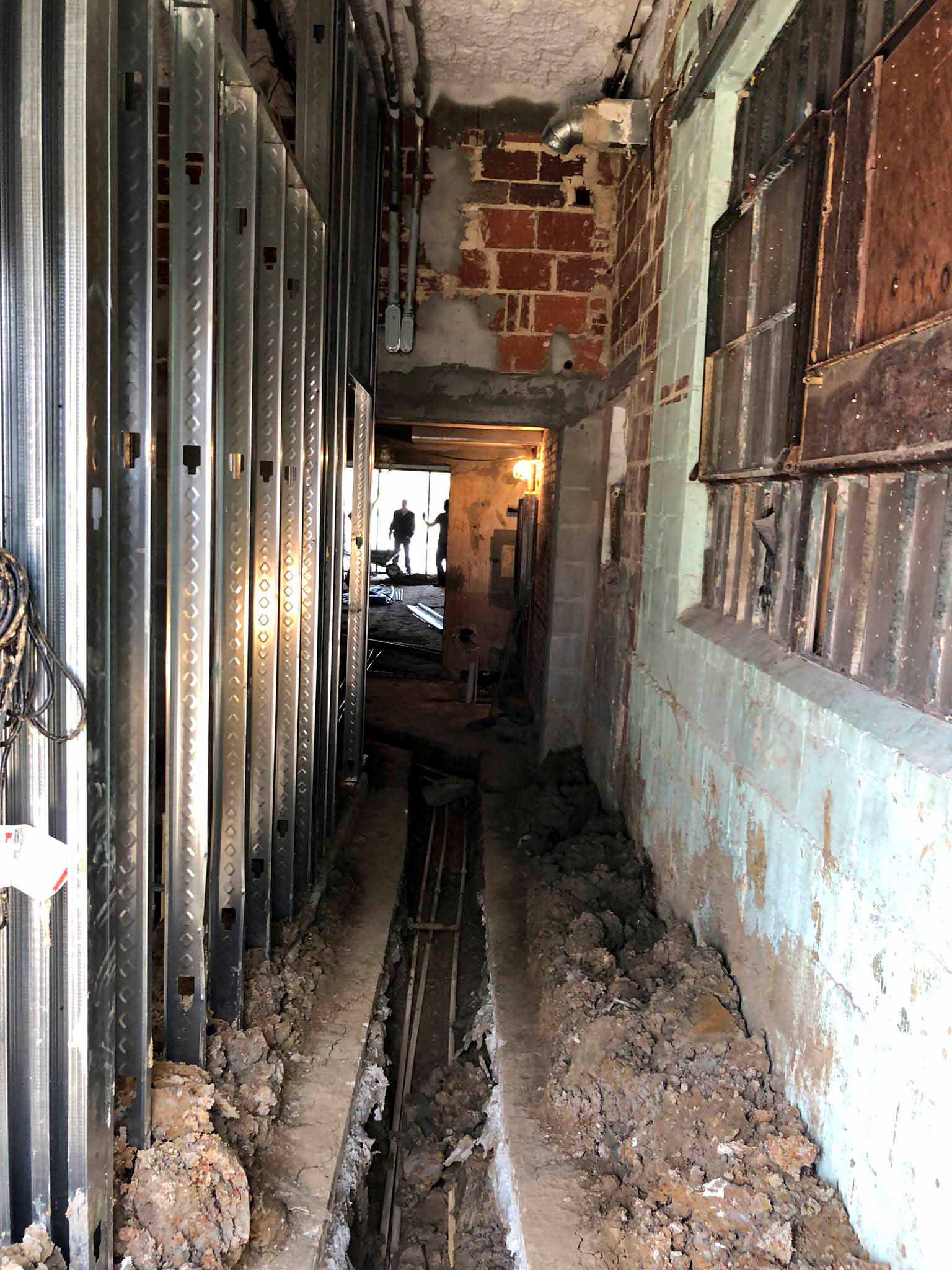 View from the rear entrance
TIMELINE
If I had a dollar for every time someone asked me when we are opening...well, the honest answer is that we can't put a date on it yet. The planning and construction phase always takes longer than you first think. But we are hopeful to launch in late Spring/early Summer this year. In the meantime, all this waiting is helping us to clarify our vision further, and we are working on making the experience of our bar the very best that we can to serve our neighborhood and build the community further. If you want to follow our progress, then my email list is the best place to be to get regular updates.
Most of all, we want Posting House to be a space where people immediately feel comfortable to be themselves. Where they can enjoy face-to-face time with friends, a book or whatever else gives them that moment of calm.
Thank YOU for all your support thus far and for encouraging us along this (slightly scary) journey. We appreciate you and we can't wait to see the next few months unfold and our vision come into reality! Post up, journey on.

---