I guess strictly this is a bi-monthly round-up—last month was the One Room Challenge and writing a round-up post slipped away from me. In fact, these past couple of months have been pretty jam packed with projects, which has been exciting! So here's what I've been up to.
APRIL & MAY PROJECTS
Well, obviously the biggest project was our master bedroom—what I didn't share is that I only decided to join in with the One Room Challenge a few days before it started, so it truly was in real time, and there wasn't a lot of margin for planning beforehand! I am thrilled with how the room turned out, and it still feels like a peaceful sanctuary that I can retreat to. This is how a master bedroom should feel! No more clutter—hooray!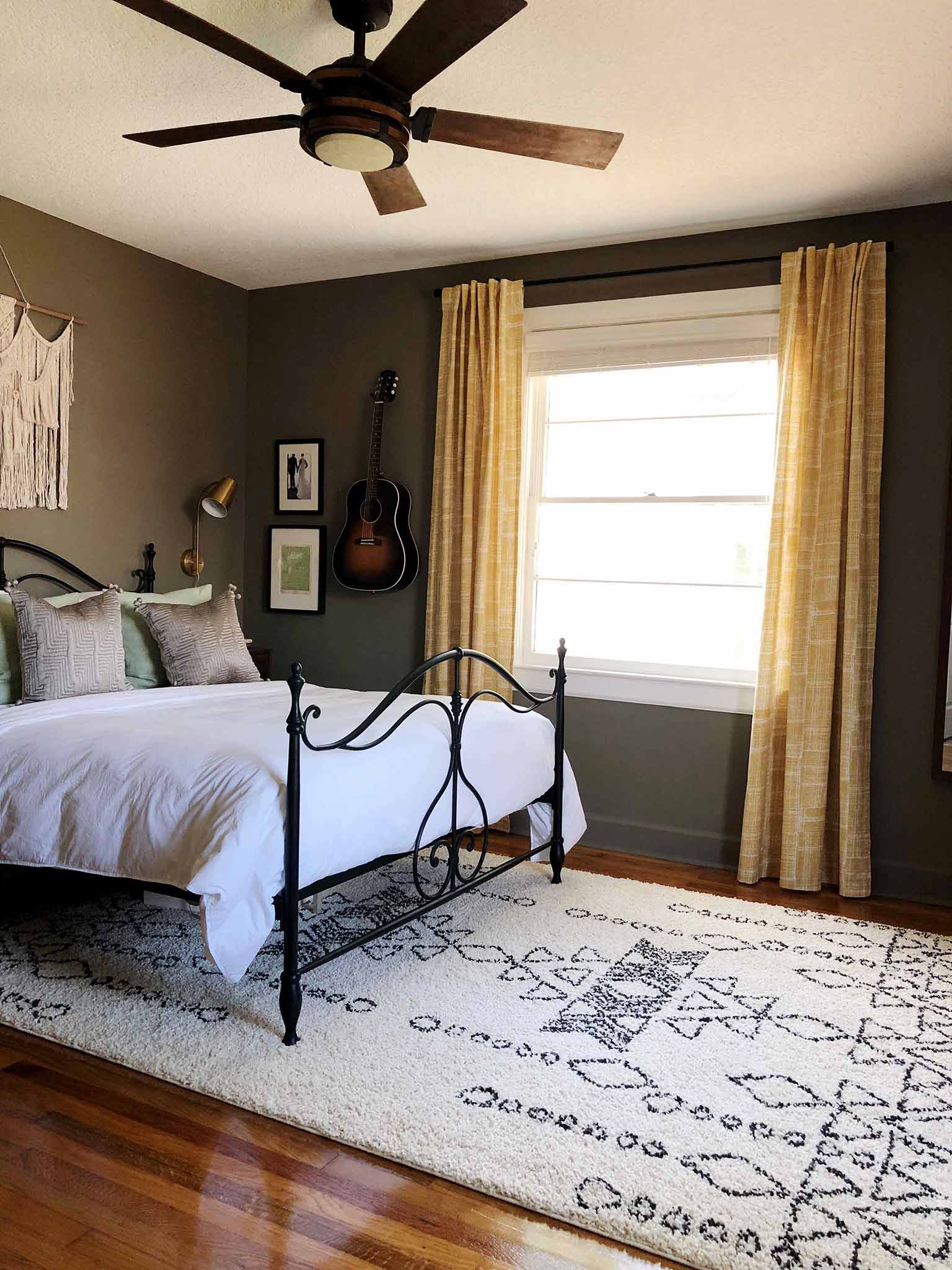 During the master bedroom project I purged and simplified a lot—including our closet, sentimental mementos, some decor items and furniture. This kickstarted a domino effect of purging and decluttering throughout our home. In fact, we pulled up to Goodwill this morning and my three year old sighed and said "not here again, Mama." Hysterical.
I have been wanting to simplify the kids' toys, clothes and books for a few months now, and just needed to get in the right headspace. Well, something definitely clicked and I have been able to sort through and donate a lot. The playroom feels much more spacious and easier to keep clean and organized.
We created new art stations for the playroom—there will be a full blog post coming up on that, but here's a sneak peek: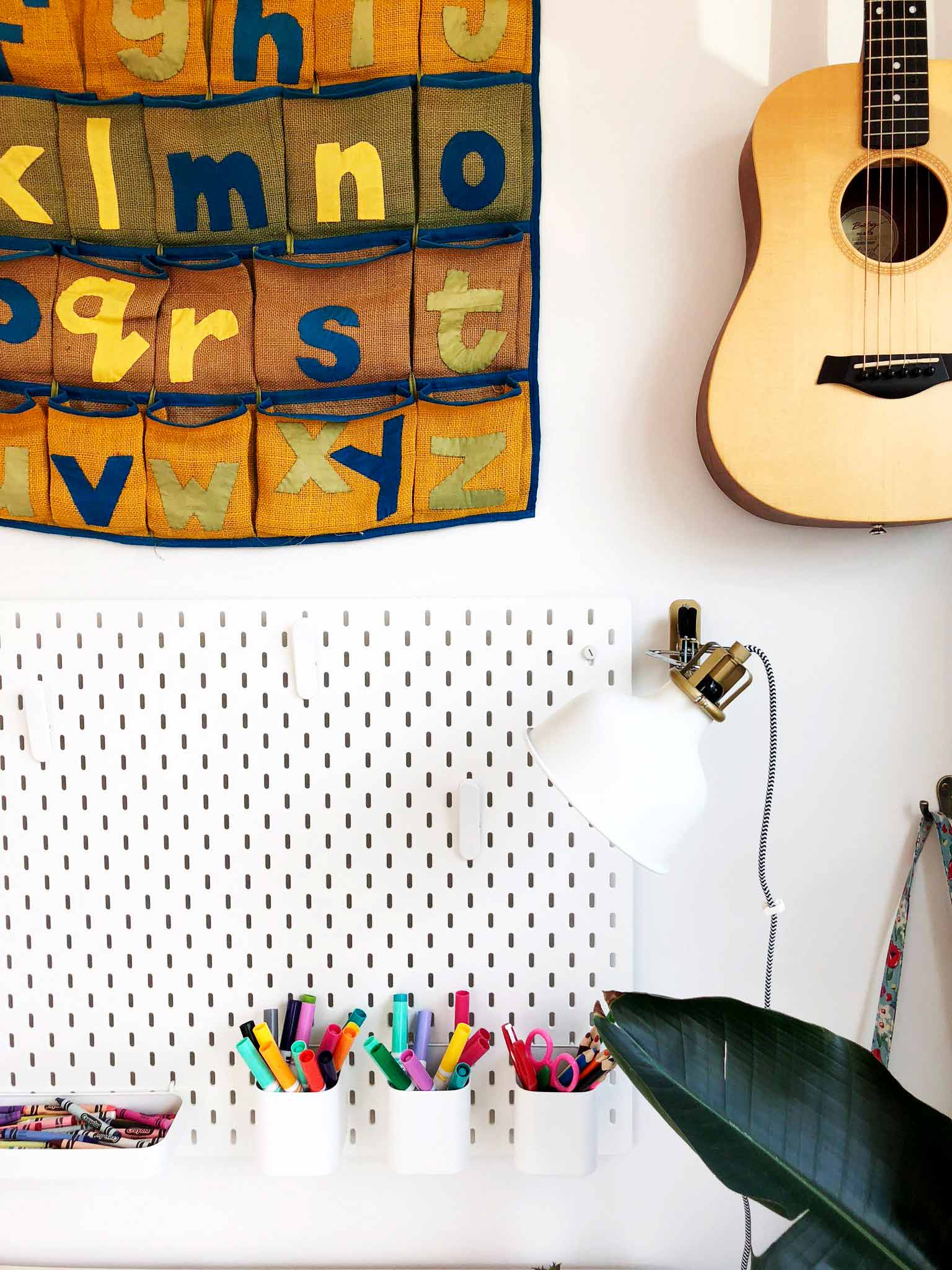 I've also been working on the living room after we moved our TV into the master bedroom. Without a TV in the room there was a lot more flexibility and we were able to completely reconfigure the room. I restyled our built-in bookcases, moved the furniture around, put a new bench in under the window and I'm adding some accent chairs (which I'm currently deciding on). These are the two finalists: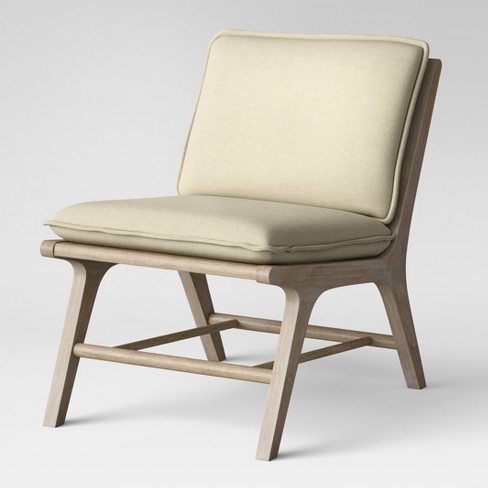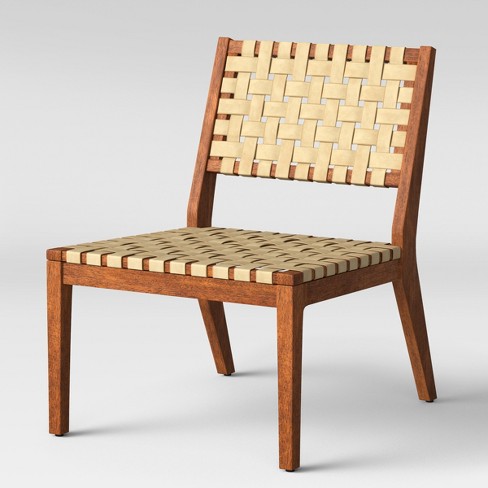 Once the new chairs are in place, I think the room will feel "done"—it's been constantly evolving since we bought the house so I'll be glad to finally enjoy it.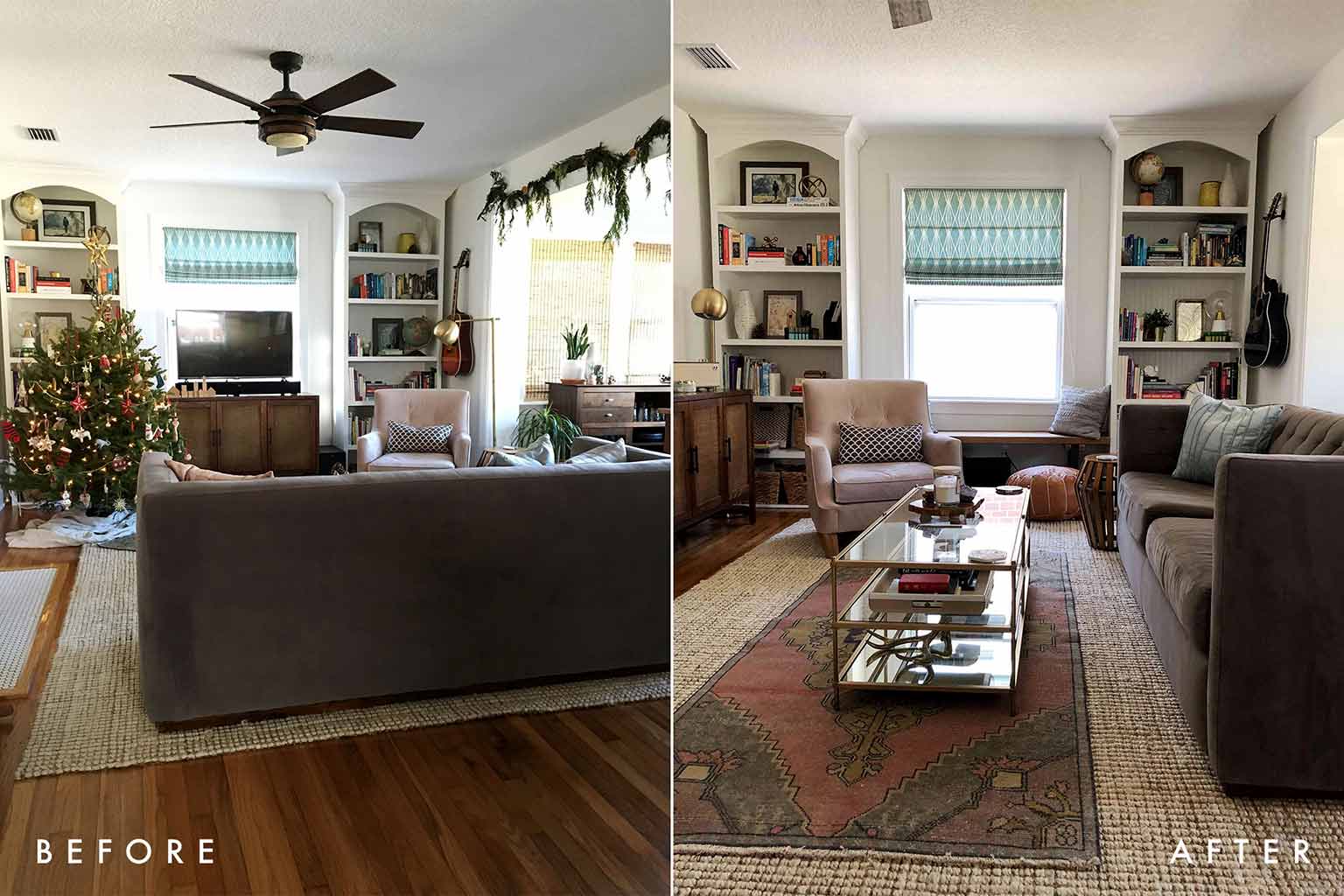 Lastly, but definitely not leastly, I did a pro bono project for a local organization—again, full blog post with all the details coming up, but for now, here's a before & after: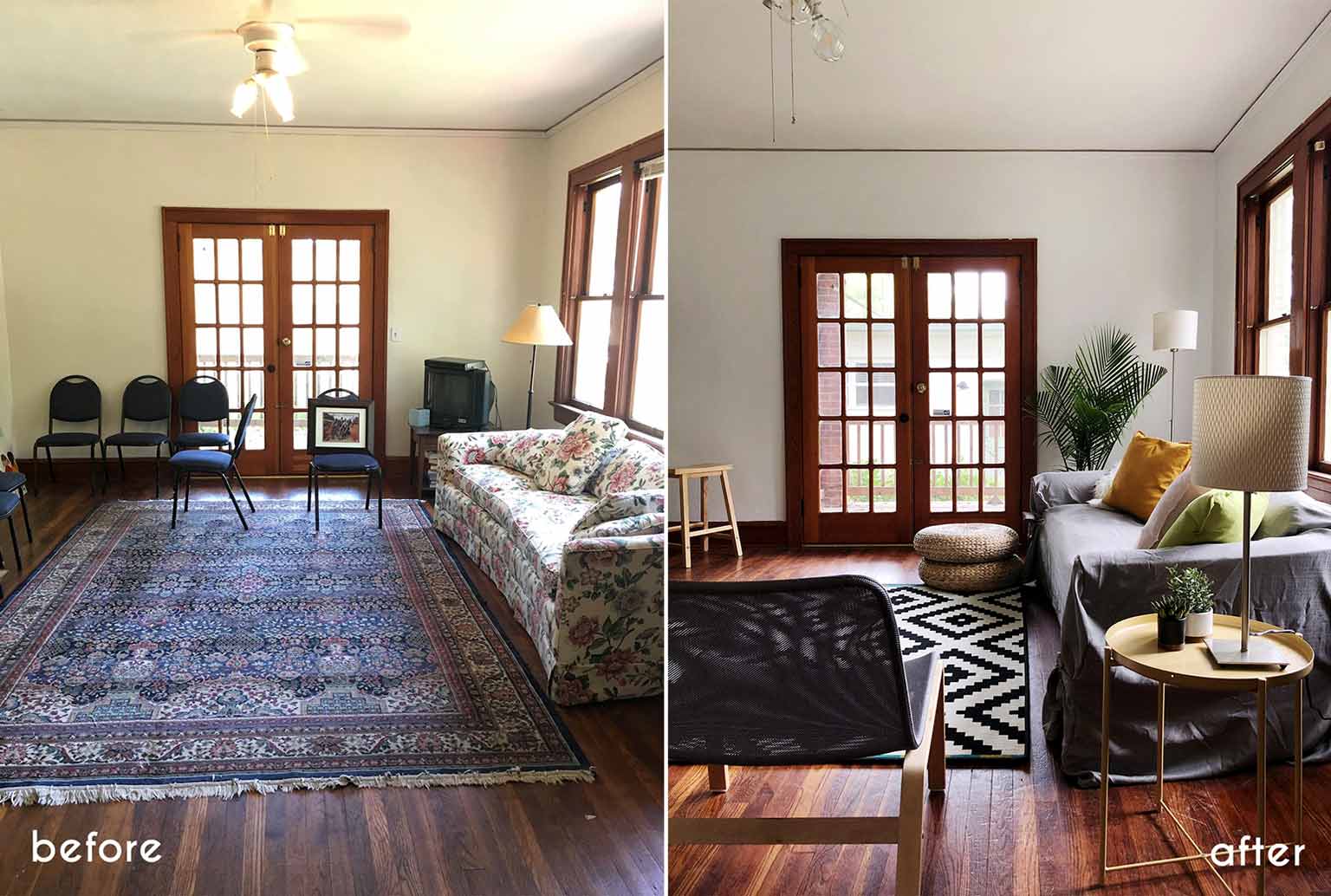 Lessons Learned:
There has been an awful lot of downsizing and decluttering over the last two months. It's been something that I've been dreading for a long time, but after the initial struggle of getting motivated, it felt totally liberating. The funny thing is that the girls have been totally fine with it too—I explained that it would give us more room to play, and there would be less cleaning up to do, and they were on board. I'm proud of them for embracing the changes.
So I guess I have learned that things that you dread doing are usually not as bad as you build them up to be in your mind. This lesson can probably be applied to lots of things in life.
WELLNESS
As you can tell it's been project central over the last two months. Part of the reason for this is because we are going on a big family trip to England soon, and I wanted to get things finished before then. Also, it's so much easier to work on things while the girls are in school.
Anyway, all that is to say that I haven't been prioritizing rest, and I know that I need to take it down a few gears for the summer. I want to be present with my kids, and do fun activities with them. I want to enjoy the spaces in my home that I've been working so hard on. Heck, I want to hold a conversation with my spouse without thinking about the 53 other things that are in the back of my mind.
I do have a big win though—I have been exercising a lot, and I think that has given me a lot of energy to get all this stuff done. It really has formed into a habit for me, and my trusty Apple iWatch is great at keeping me accountable!
Oh—and one last thing, I got my first tattoo! It's something I've been wanting to do for a while and I finally went and did it. It's a lark, which is my maiden name, and I have ZERO regrets!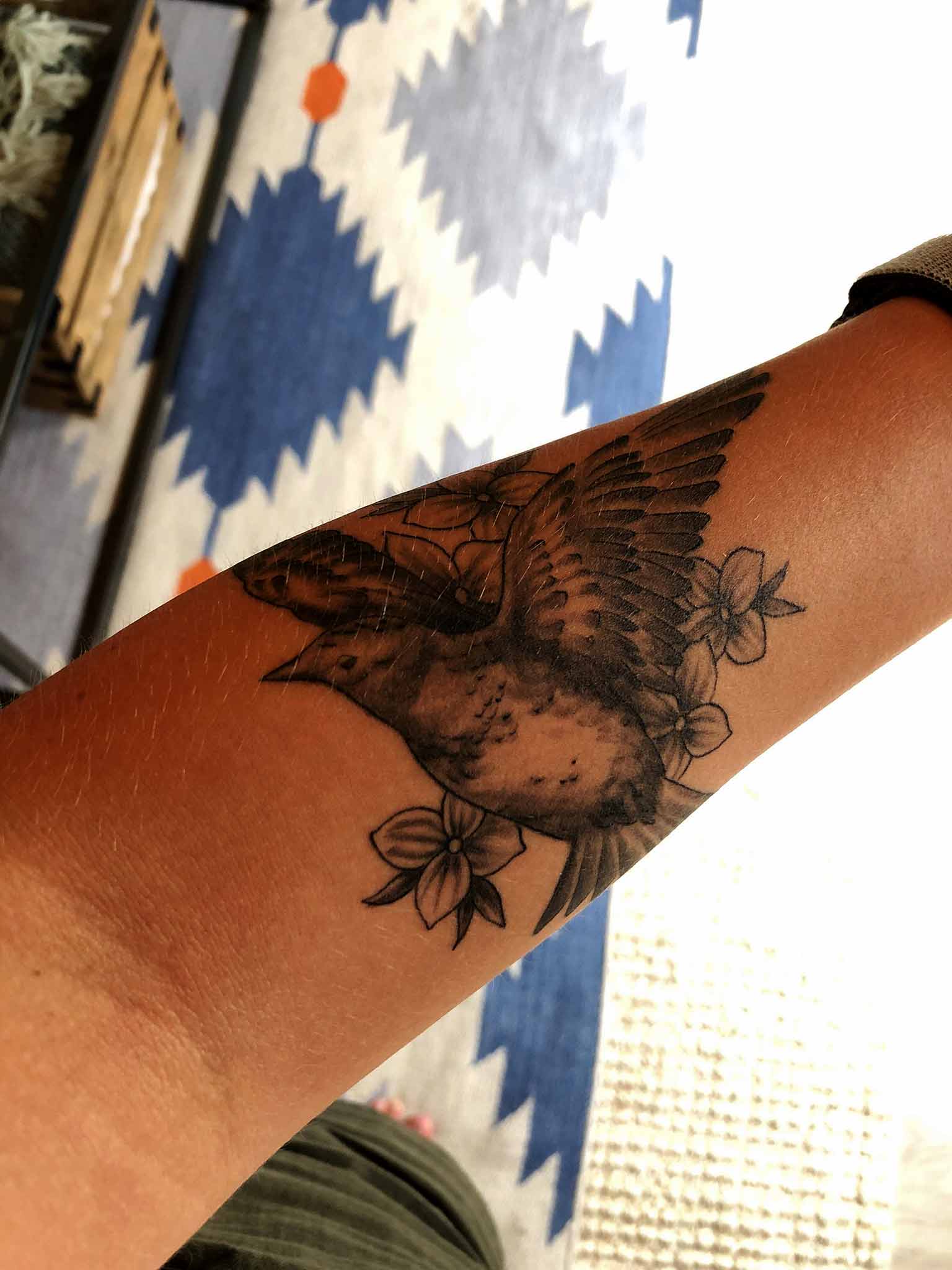 Lessons Learned:
I think I'm learning to pay attention to the flow of life. I know deep down when it's time to work, and when it's time to take my foot off the gas. I just need to listen carefully, and act on that. Also, I'm learning that if I'm feeling like I don't have the energy to do something, it's better to take a nap or go to bed early than to power on through.
JUNE 2018 GOALS
Projects:
Well, there won't be a lot of house projects going on in June. But I'm planning on working on my site design and content. There's lots I want to improve, but I haven't had the time set aside to work on it until now! To be honest, I think that it will be a summer-long project.
Wellness:
Well, I think you can guess. R - E - S - T. And the true kind of rest—not the fake, "my-face-is-smiling-but-my-brain-is-crazy-inside" kind. During our England trip, I want to be present with the family and friends that I don't see often enough. I have a stack of books that I may or may not read, and we have a really fun itinerary planned!
Thanks for hanging with me and helping me process the last couple of months. It's helpful for me to look back on what I've worked on, and set goals for the coming month. I hope you find it encouraging too—and I would love to hear what you are working on! I'll be posting England updates in my stories on Instagram, so hop over there if you want follow our trip!
---