September has been all about the planning. Because things are about to get a little bit crazy with projects flying left, right and straight at me. It's all good though—and I wouldn't want it any other way! Here's the full lowdown on everything that's happening in Homebird-land, and some goals for the next month.
SEPTEMBER PROJECTS
Most of my design work in September was planning and preparation rather than execution of projects, but the one thing that I did complete was to add some fall touches to my home—inside and out.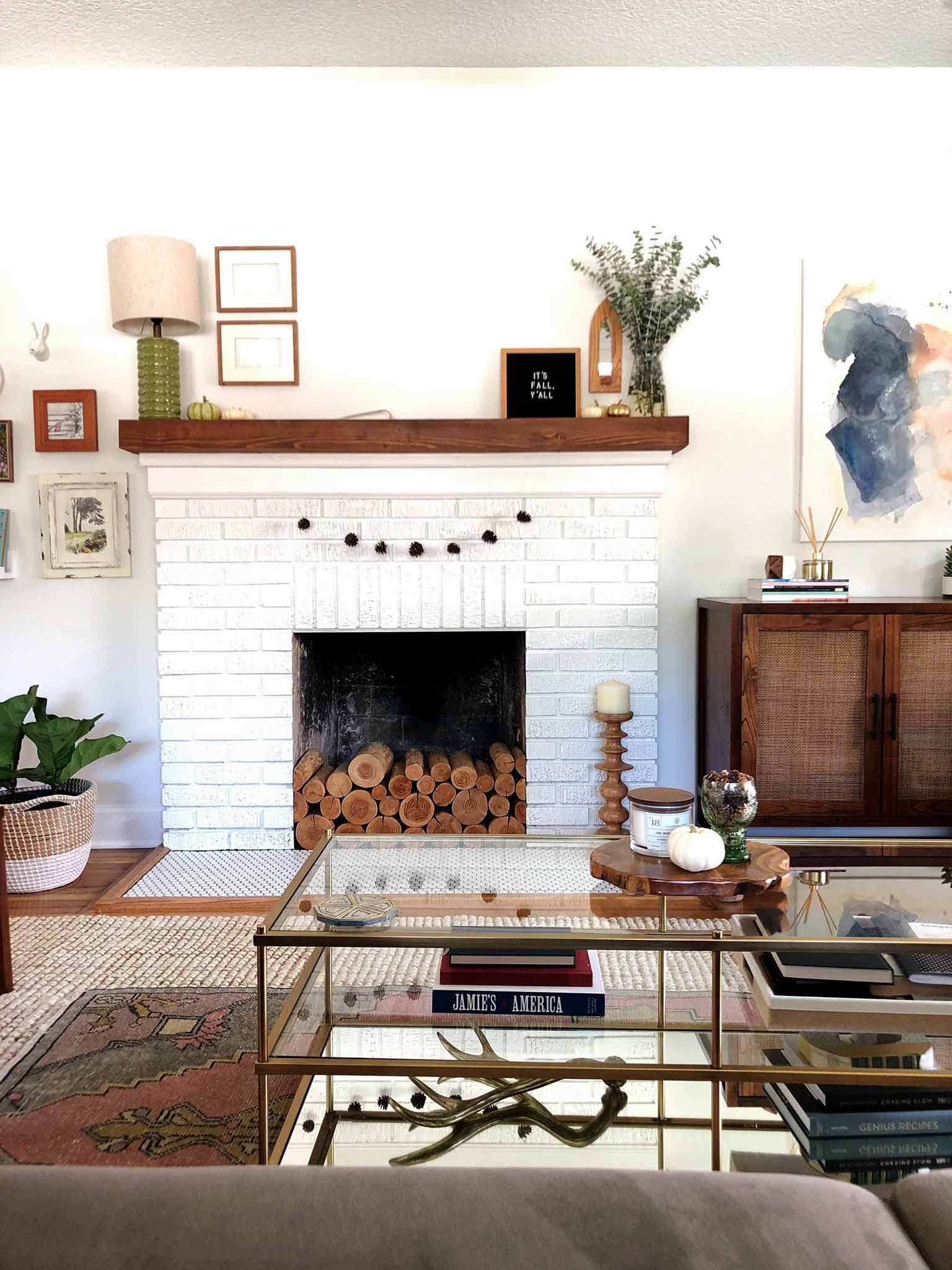 This was a super fun way to switch things up seasonally, and we also had the opportunity to give our faded, sunbleached deck some love.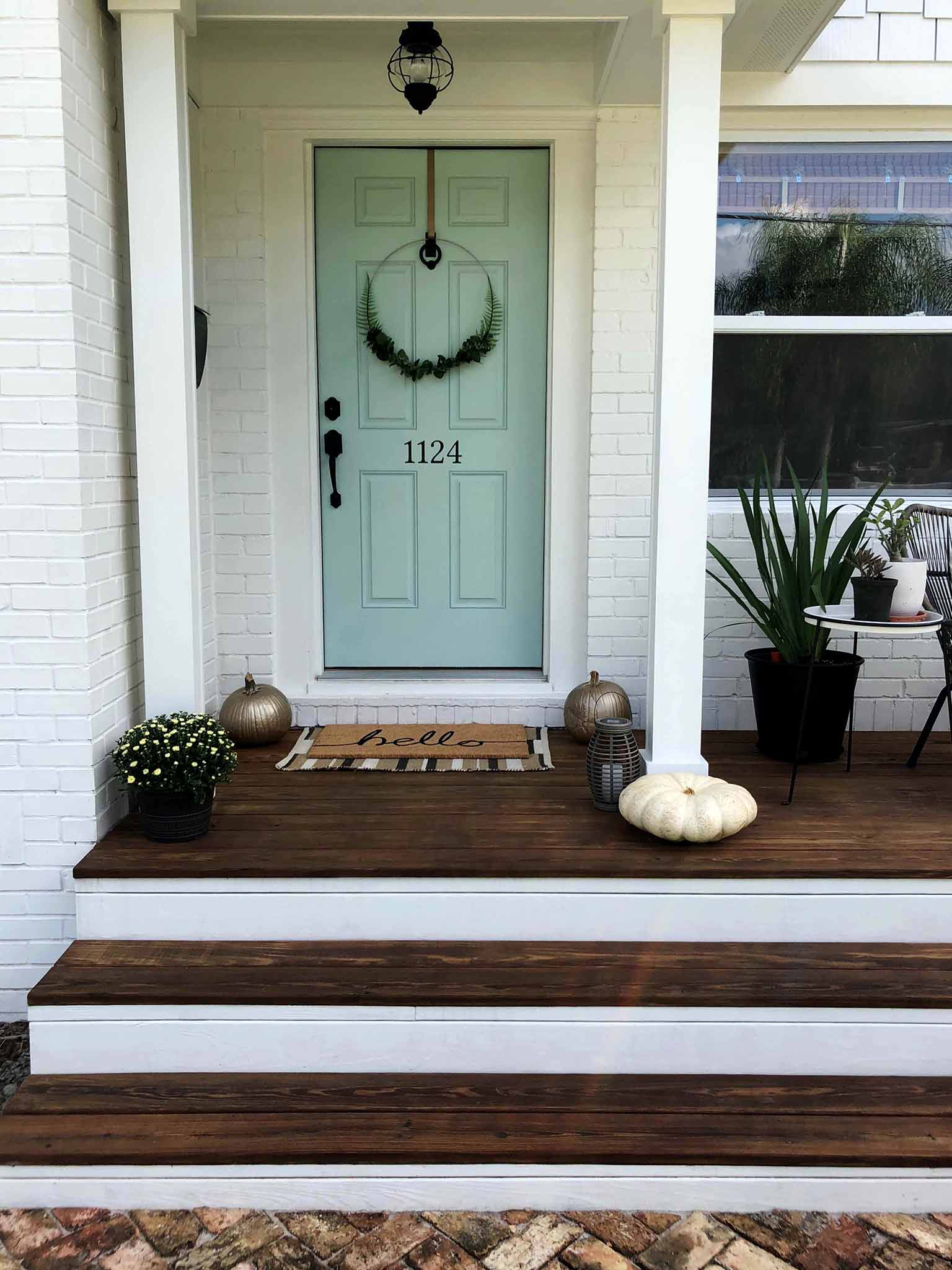 I've also been working on plans for a few projects that are coming up: my trip to Idaho, working on our backyard, the Secret Project (which I'm going to be able to talk about reaaaaalllly soon!) and of course the One Room Challenge, which begins THIS WEEK! I'm planning on finishing 2018 with a bang!
What else was going on in September? Oh—I was nominated for a Domino Design Blog Award! I spent a lot of time this month promoting the nomination, and that meant being present and active on social media. Self-promotion is not something I gravitate towards naturally, but then again it's not every day that you are up for a Domino award—so I went for it! I was nominated alongside four other amazing bloggers in the "Best New Voice" category, and whoever ends up with the award will truly be a worthy winner. I can't wait to find out the results!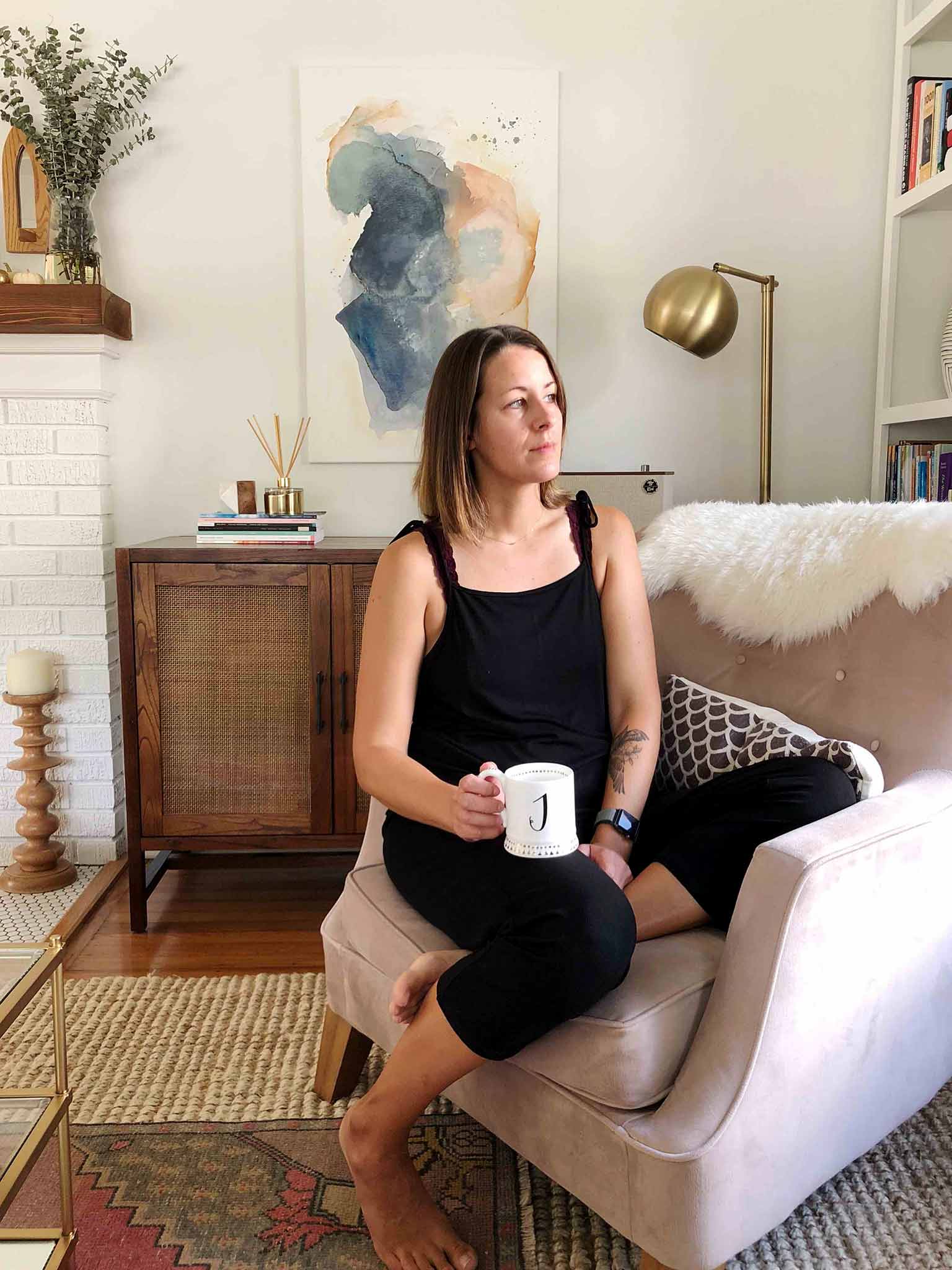 Lessons Learned:
Planning out a project is not wasted time. Breaking things into achievable blocks really is the way forward to achieving your goals, and it protects you from overwhelm and taking on too much in one go. Having a roadmap, even if you change course along the way, is SO valuable. It's so unnecessary to do everything under extreme pressure—and planning helps you avoid this.
WELLNESS
We've been diffusing essential oils in our home pretty much 24/7 and I have purchased some glass bottles (which are sitting in my closet) so that I can make some cleaners and potions! I'll be sharing my favorite recipes on the blog when I've tried a bunch!
Exercise this month has been going pretty well for me—I've been running despite the heat and humidity and am planning on signing up for a half marathon soon. Yoga has been great to balance out the intensity of my running workouts.
Lessons Learned
Exercise is crucial to my mental wellbeing, especially when I don't feel like it. And the more you do it, the more you grow to like it. (Or at least, that's how it works with me.)
OCTOBER 2018 GOALS
Projects:
October is going to be a fun, full-on month. My focus for the month will be the One Room Challenge (more on that later this week) and my Idaho trip, where I will be working some styling magic in my good friend's new home! We are mostly focusing on creating a master bedroom haven, and I can't wait to share the process and the results!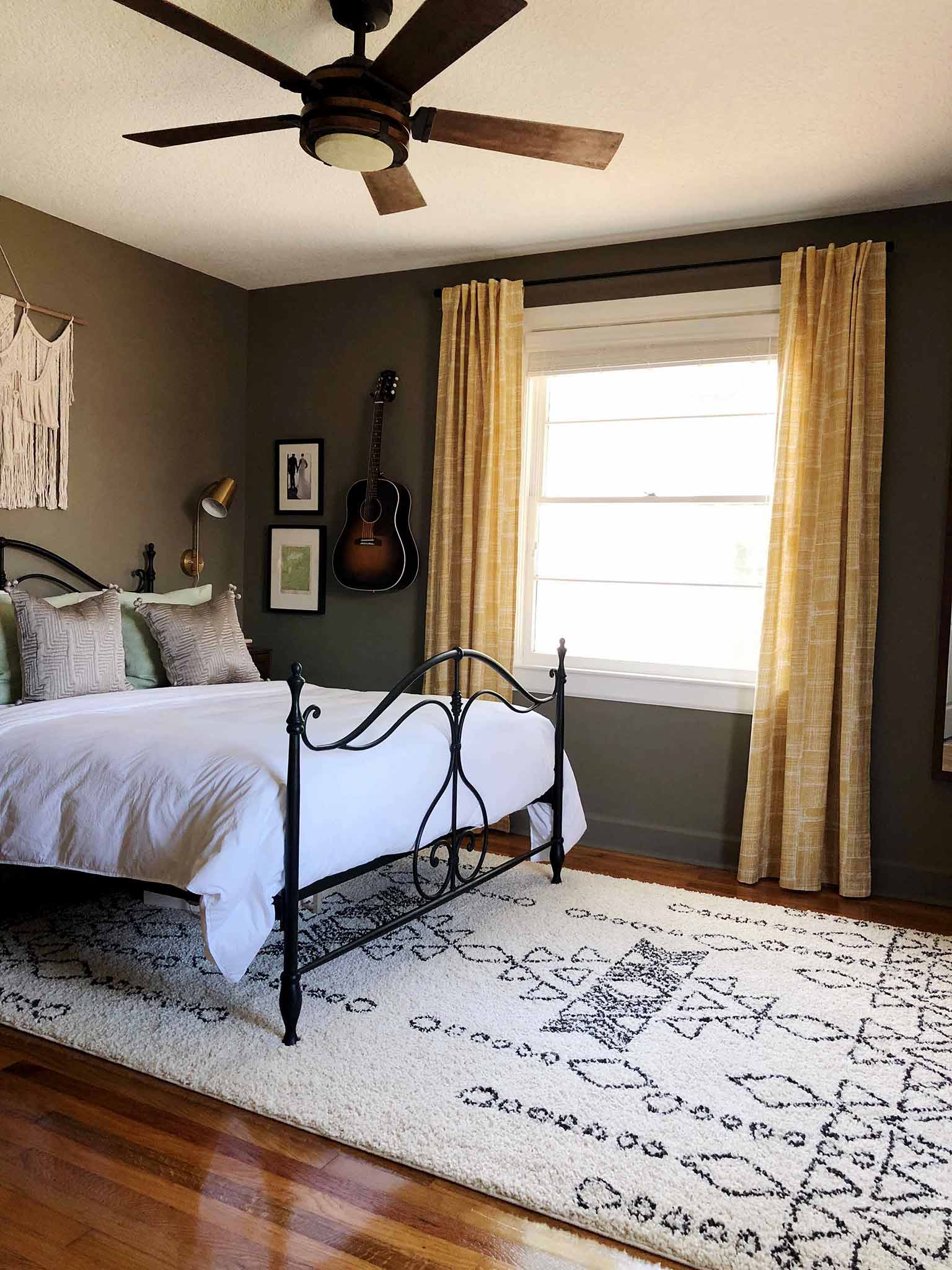 Our master bedroom, which was our spring One Room Challenge makeover
Wellness:
With all the excitement of the Domino nomination, I got a little off kilter during the month, particularly with regards to my screen discipline. For me, this starts in the morning. If picking up my phone and checking my notifications is the first thing that I do in the day, then I'm not honoring the morning rhythm that I know works best for me, and it sets me off on the wrong foot for the day.
I've actually written a whole guide on creating a morning rhythm, and you can sign up for it at the bottom of this post.
So perhaps it's time to take some of my own advice?! For me, mornings matter, and they set the tone of the day. This month I'll be recommitting to my morning rhythm, and I'm hoping that it will have a positive effect on my whole day.
Check back here on Thursday for the first installment of this season's One Room Challenge! I'll be revealing which room I'm tackling, as well as sharing some inspiration photos and the all-important moodboard! You won't want to miss it! xo
---