It's been such a fun-filled summer for us. We've been in England for a month, taken a trip to the North Carolina mountains and celebrated two birthdays! However, school is starting back up for us and so it's time to transition into a new season. I wanted to take the opportunity to reflect on our summer and think intentionally about what's next, before I find myself in automated "work mode".
SUMMER PROJECTS
Before our trip to England, we tied up the final few loose ends in the living room. It's finally finished, and we have really been enjoying spending time in it! It feels peaceful, cozy and inviting—which is exactly what I was wanting for the space.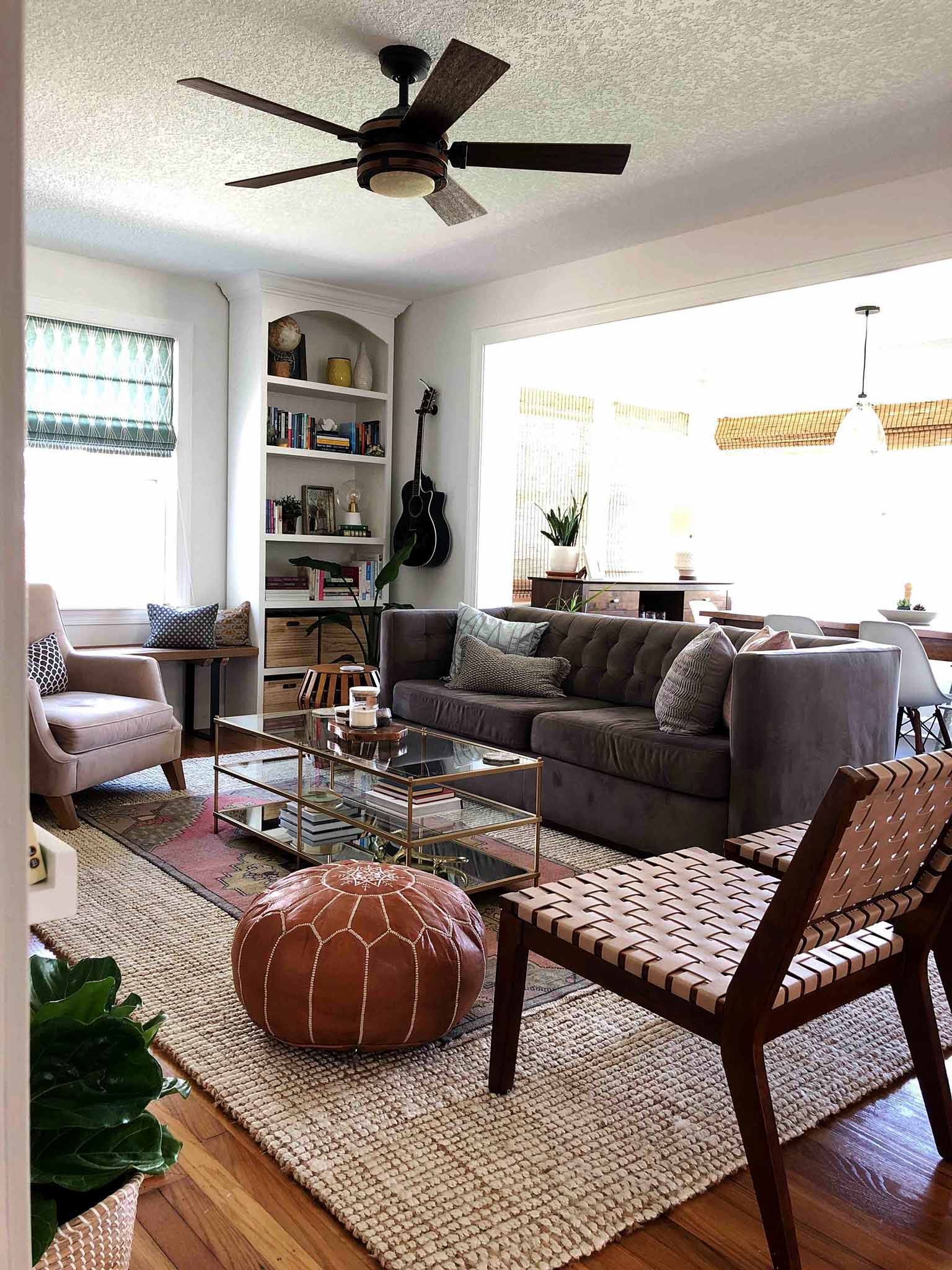 Another job I managed to complete before our big trip was to finish a big purge and declutter of our books and the kids' clothing. Of course, my darling tiny hoarders accumulate stuff so quickly that I feel like I need to go at it again! Once everyone is back at school I will be able to tackle that. I'm learning that it's definitely easier for me to do the "little and often" approach as I find it less overwhelming. (Although saying that, it is so much fun when you attack an overstuffed closet and donate huge piles of clothing at once!)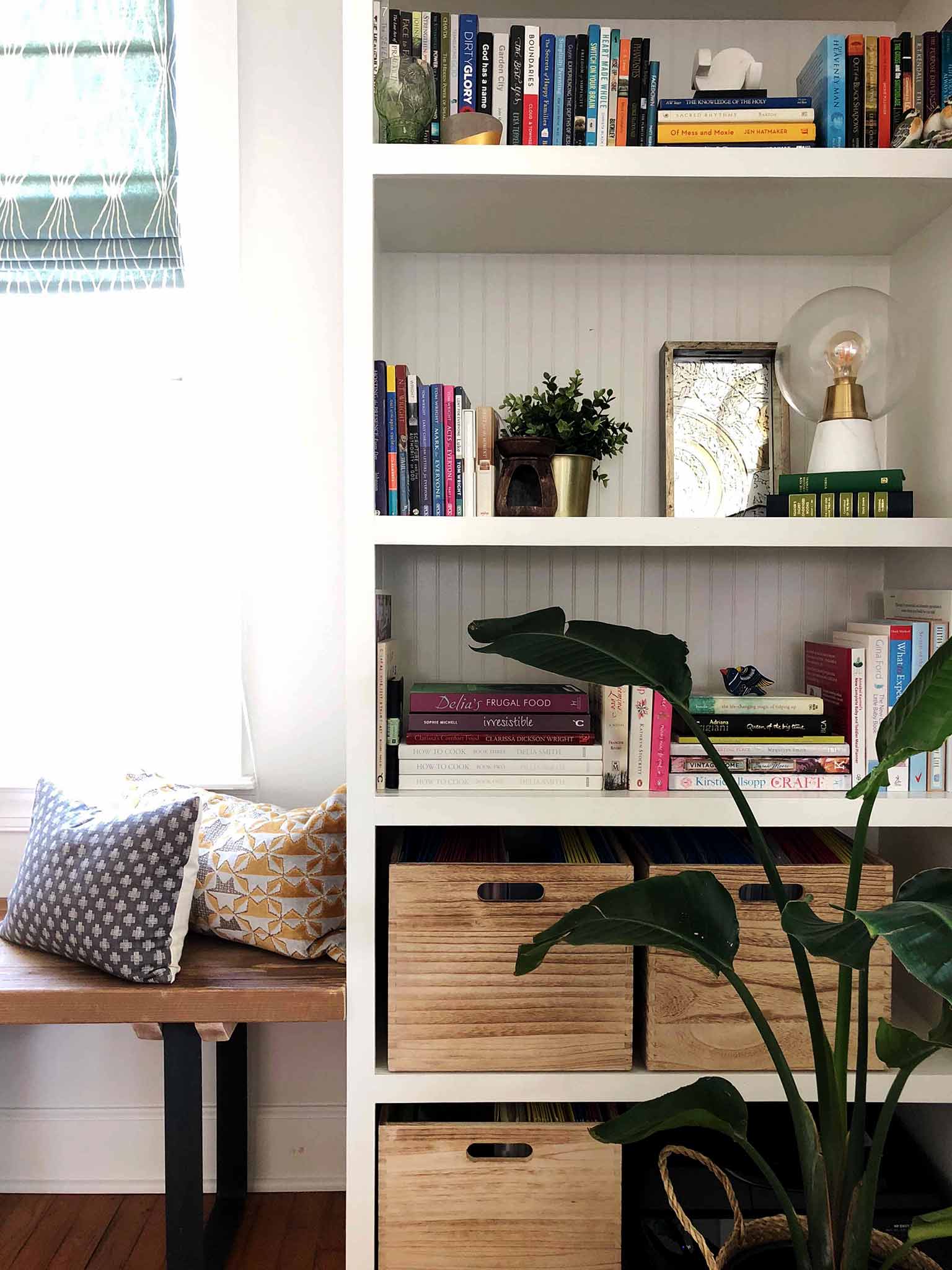 A much needed book purge!
Summer projects have been thin on the ground, and I'm not even going to apologize for that! Aside from the obvious benefits of having more time to spend with my family and rest, I have also noticed a welcome increase of headspace this summer. With fewer projects on the go, I have been able to think strategically rather than reactively about all areas of my life—work, home and play.
An example of this has been that I've been looking at ways in which I can become more efficient in running my home. I've had a silly amount of pride in not taking shortcuts, but I have taken two tiny steps forward to make my life a little easier: I have signed up for YNAB (You Need A Budget) for managing my finances and we are trying out Blue Apron meals. YNAB did take a bit of getting used to, but now that it's up and running, our day to day finances are so much easier to handle. And having a couple of delicious meals every week that I don't have to plan or shop for is a total win!
Lessons Learned:
Taking a shortcut or two is not something to be ashamed of. Accept the help. Say YES to space and margin, in whatever form it comes.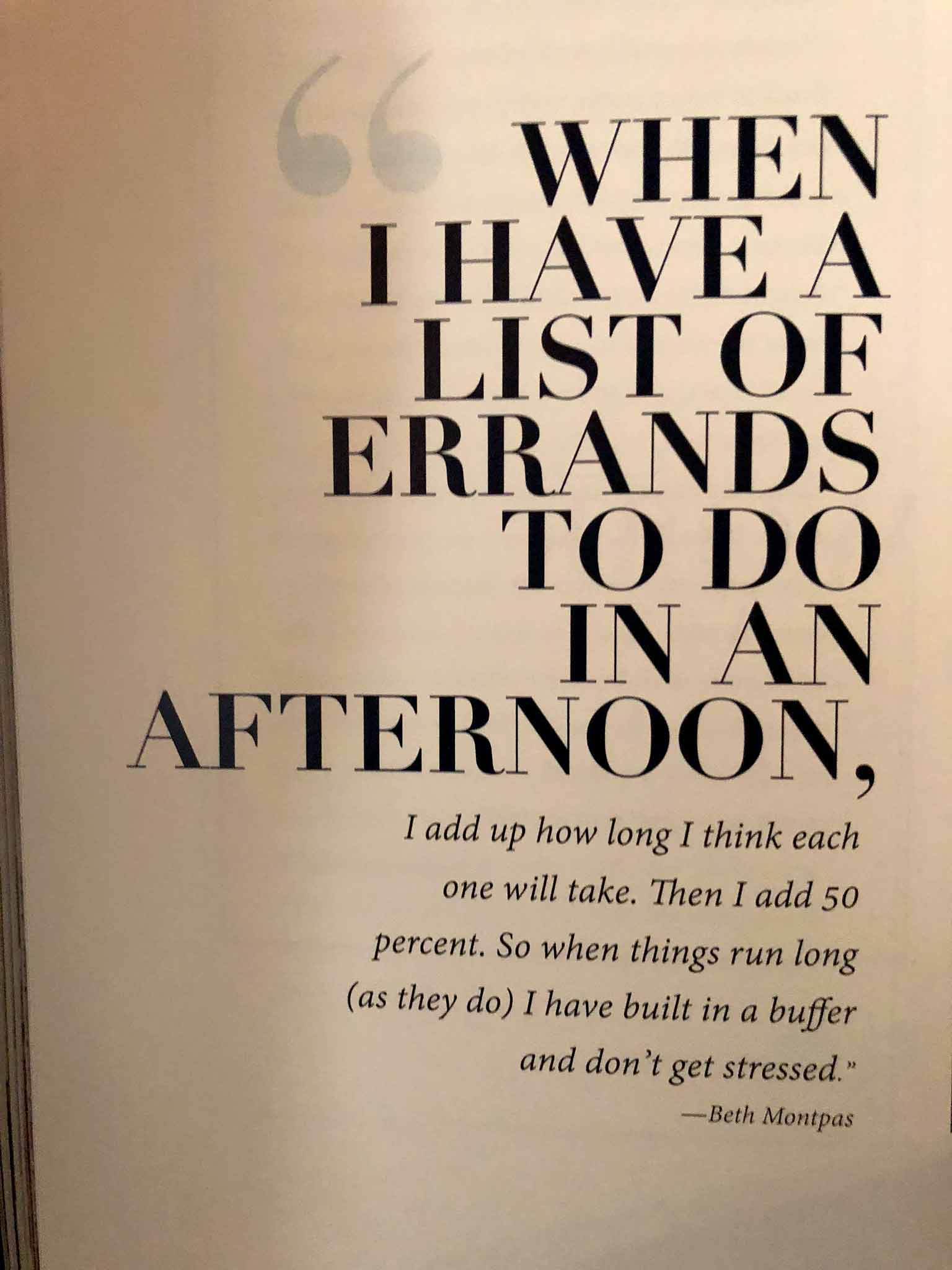 Some wise words that have inspired me. Margin is SO important.
WELLNESS
We've been taking wellness pretty seriously in our household over the summer. (Another by-product of that head space I was just talking about!) Exercise has become a priority, not an "if I have time" thing, and I'm proud of that shift. I have been practicing yoga most days in my bedroom before the girls wake up, and it has been a great way to start my day. If you are new to yoga, I would recommend trying out Yoga With Adriene—I just completed her 30 day 'TRUE' program and it's awesome!
We have also been experimenting with essential oils, and I'm hooked! Our preferred brand is Doterra, and I'm looking forward to sharing some of the blends we are diffusing in our home.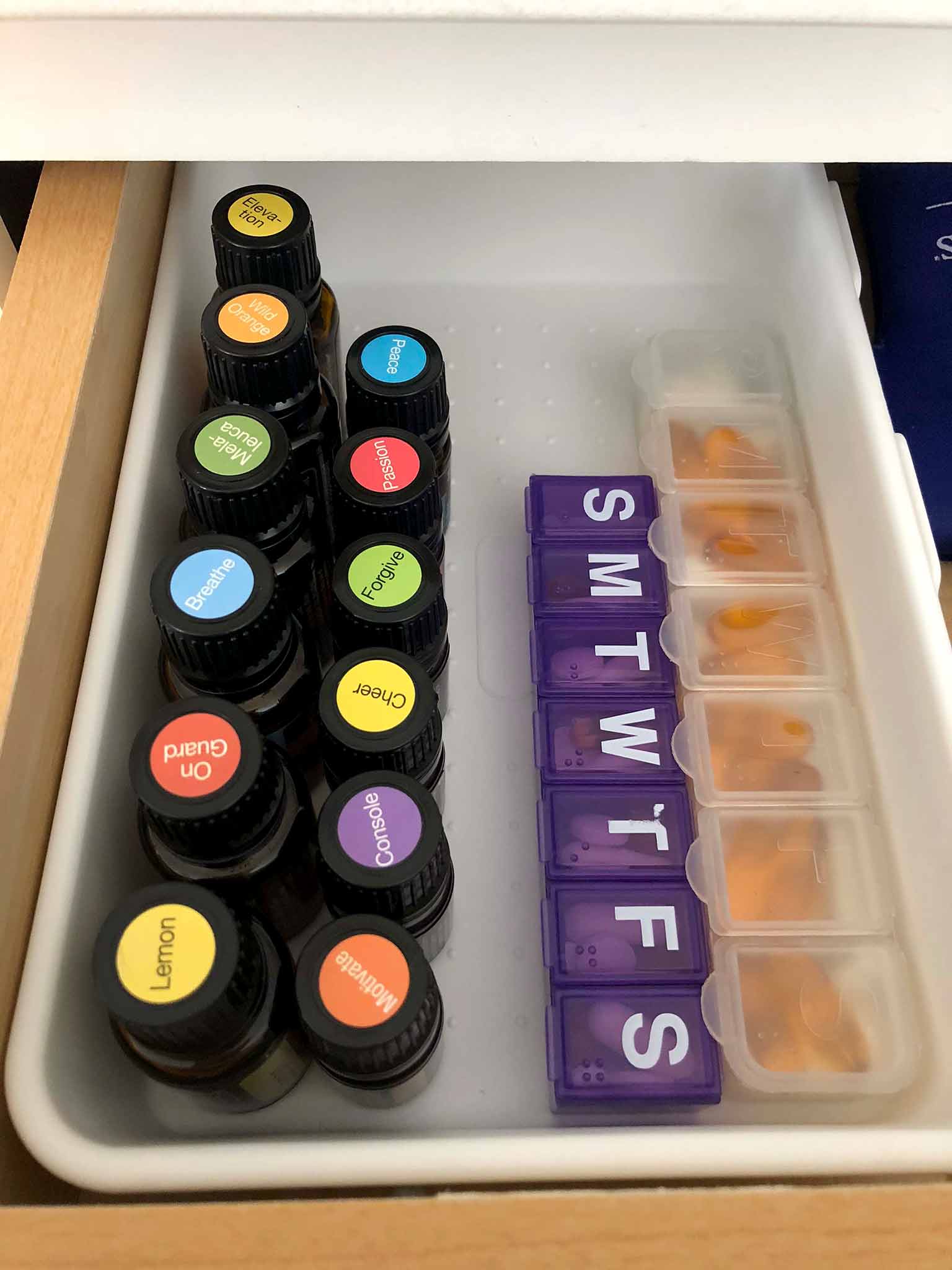 Essential oils + daily supplements!
We have had some good rest this summer. I think my highlight was the visiting the mountains in North Carolina—there's something about that setting that was just so soothing and peaceful for me. I am heading into this next season with renewed energy and motivation.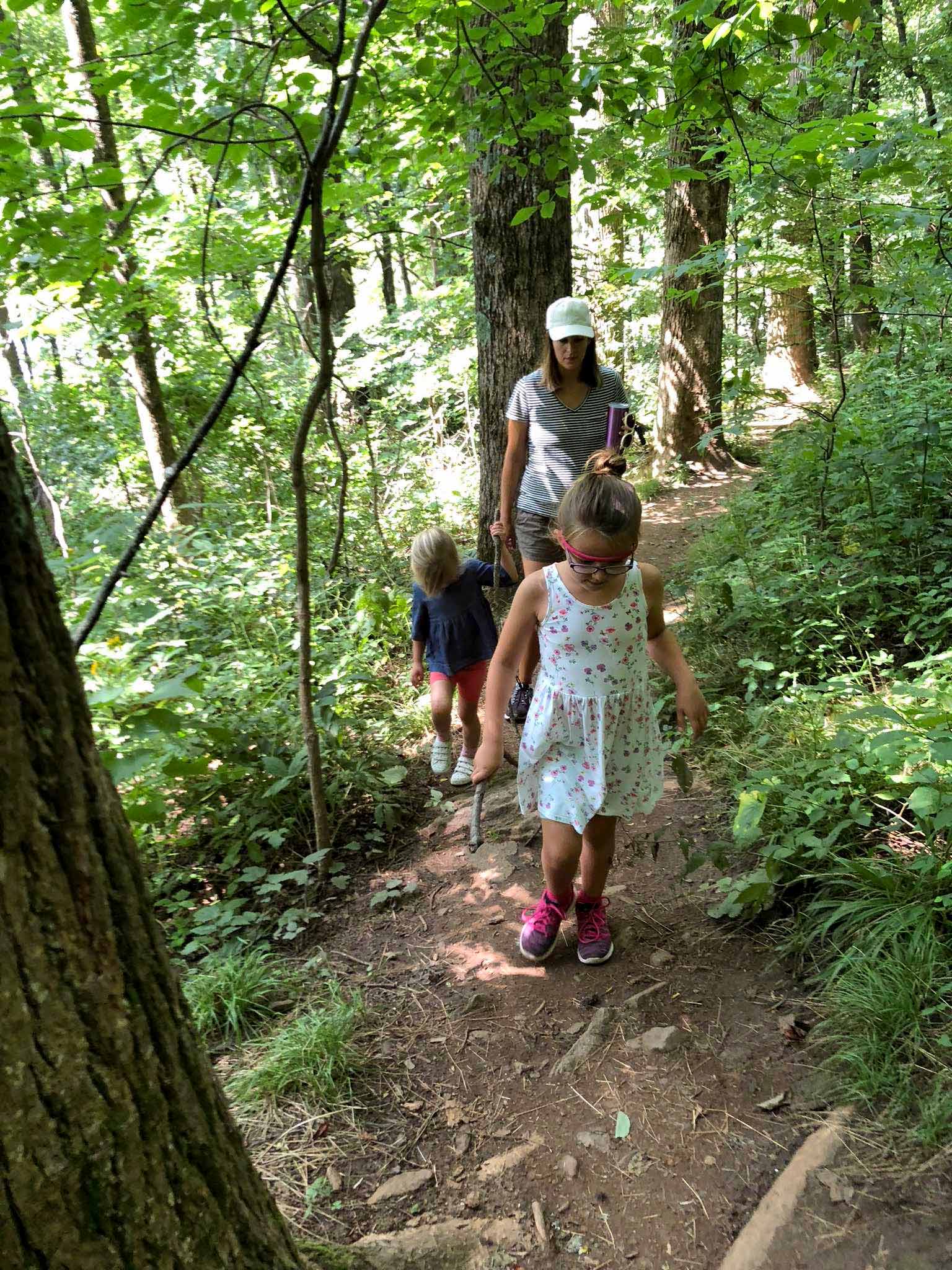 Our first ever family hike!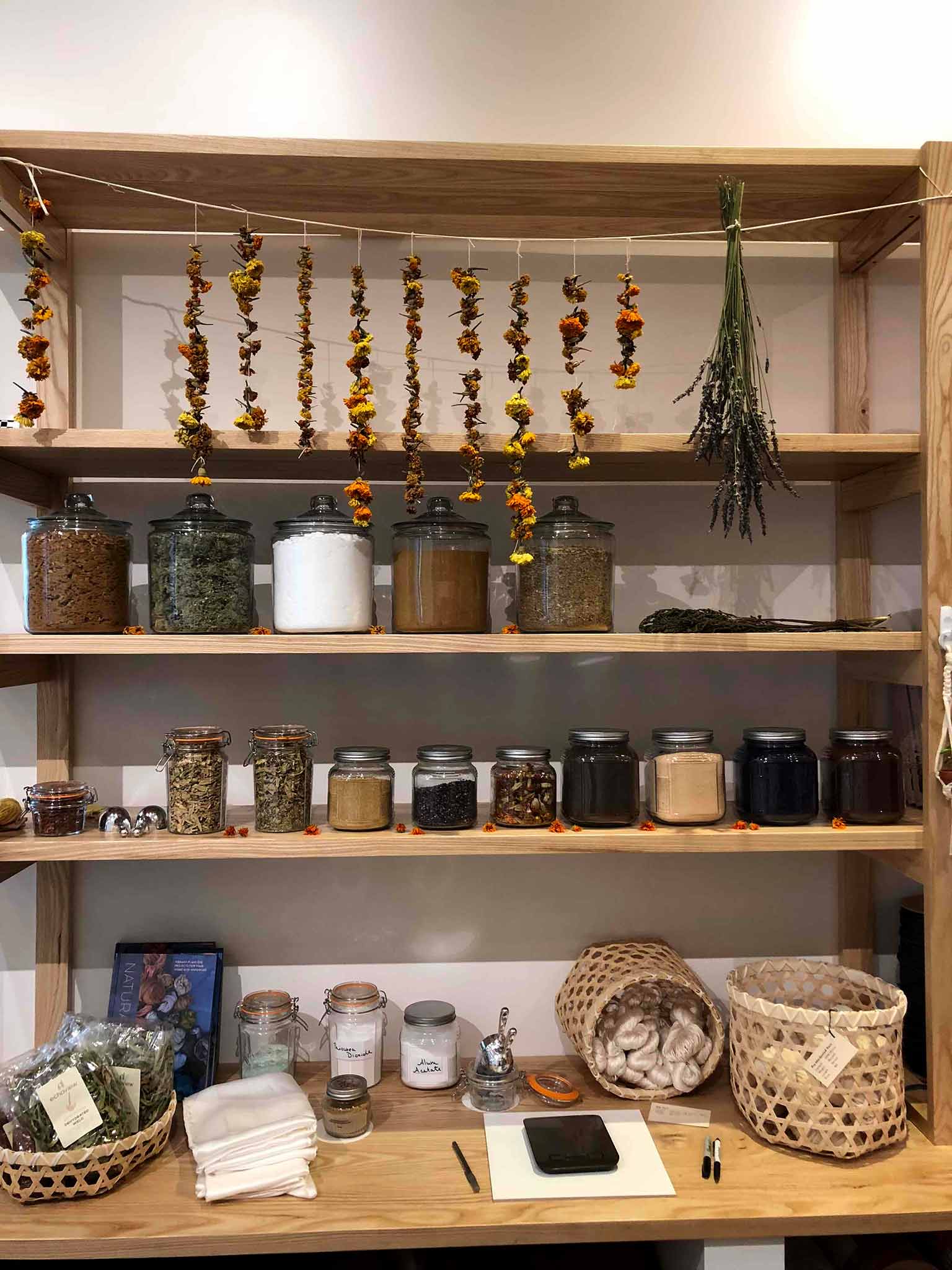 Echoview Fiber Mill near Asheville, NC
Lessons Learned:
I think I've learned to listen to my gut, and follow my instincts. There is a flow to the seasons, and likewise we have our own personal flow to follow. There's just no point in forcing things that don't feel right—life is too short!
SEPTEMBER 2018 GOALS
Yep, I know we are only halfway through August, but I'm going to be kind to myself and give myself a little grace period to transition out of my Summer rhythm before I dive into new projects!
Projects:
Our outside space and the exterior of our home has been totally neglected this summer! It's just been too hot to work on things out there and it's in need of a little love and care. I'm not sure how much we will be able to complete over the next few weeks, but I would love to put a plan in place for finishing it up, as well as thinking about a rotating maintenance plan. Hopefully that way it won't get this out of hand again in the future! We have lots to do: staining the fence and deck, planting and landscaping, and adding some decorative touches.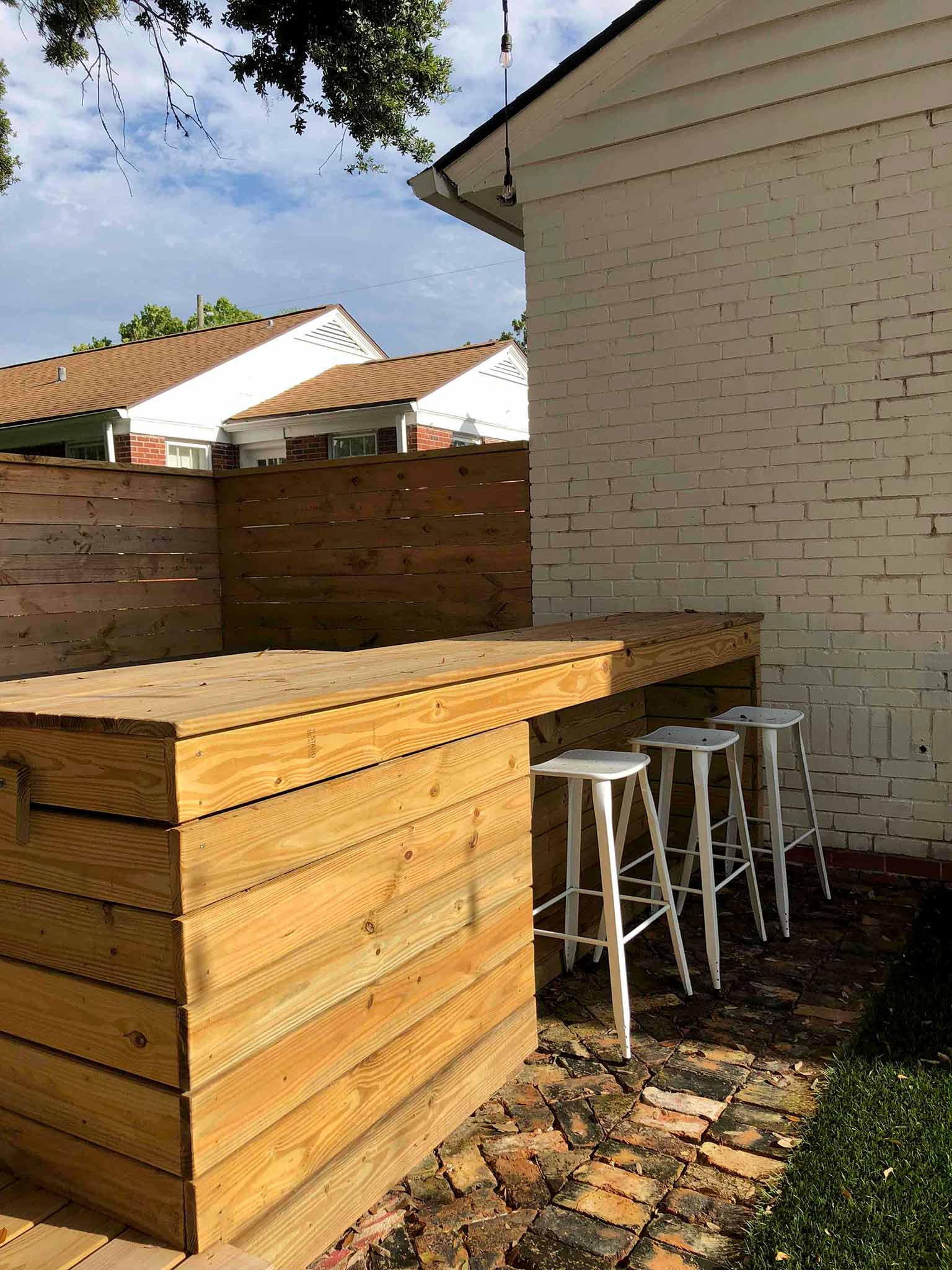 I have a good friend who is fostering multiple children, and needs help with a few areas of her home. We are currently working on a dressing room so that she can keep everyone's clothing and laundry organized. (When there are 7 kids in your house, you need an entire room dedicated to clothes.) I hope to get that finished for her in the next few weeks.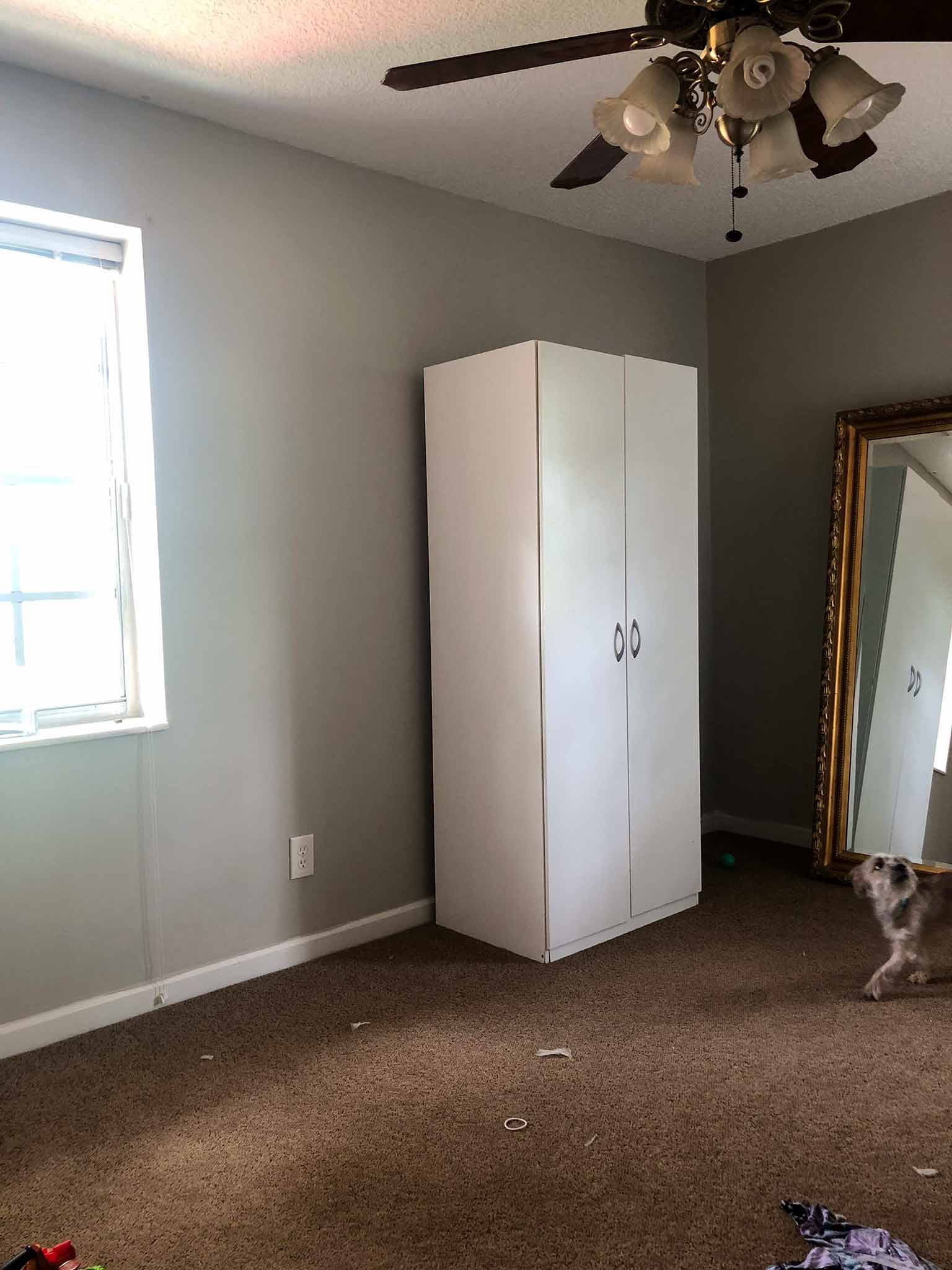 I have another friend who is moving away to Idaho. We are so sad to see them leave, but excited for the adventure ahead for their sweet family. They have bought a home that is in really good shape but needs a little bit of work to make it theirs. I am helping them with fixture choices for two bathrooms, some exterior upgrades and a full master bedroom makeover. They are flying me out there in October to help put everything together and I can't wait!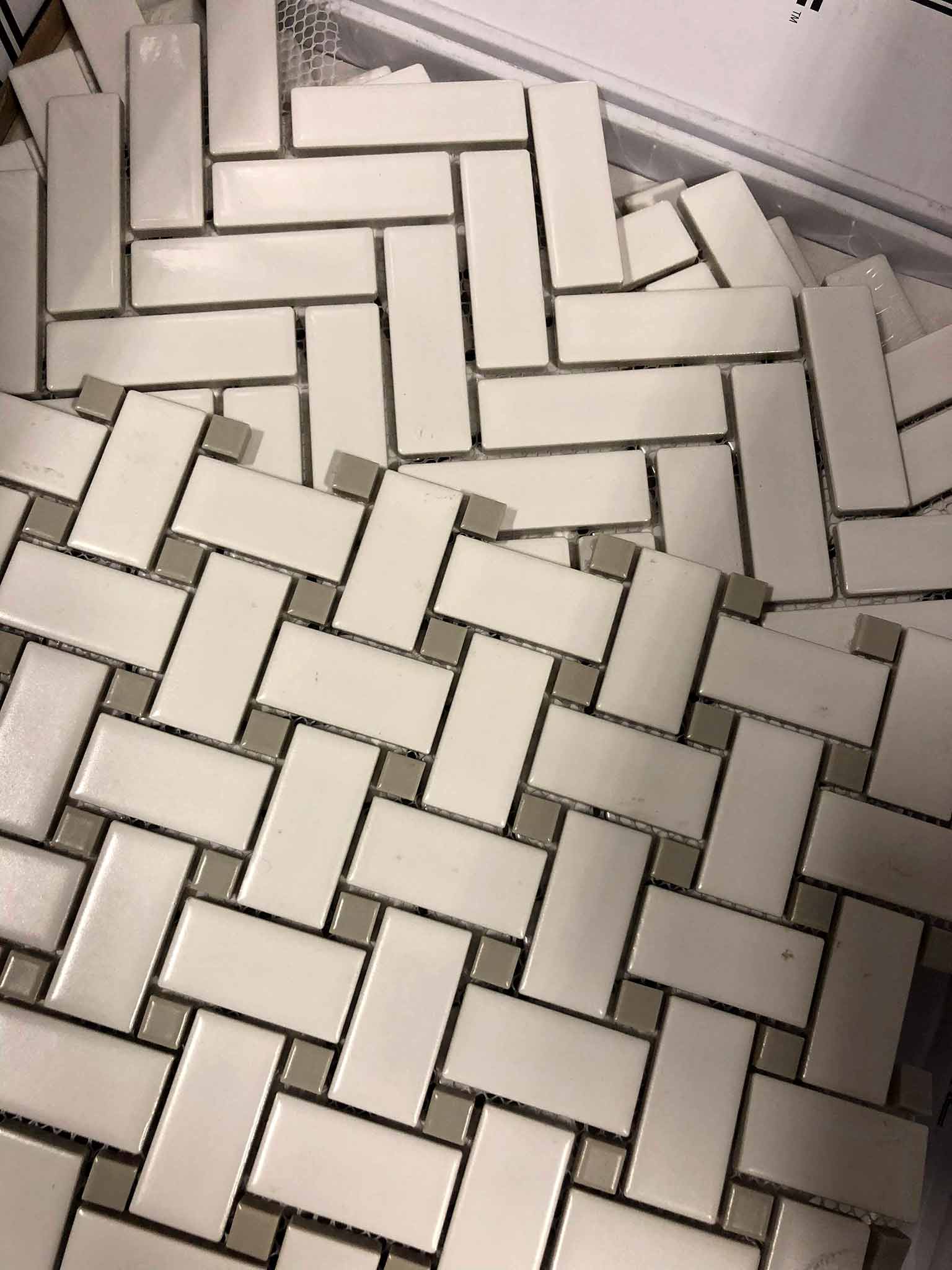 Shower tile choices!
We have a Very Big Project in the pipeline—I can't reveal more until we know for sure that it's going ahead, but if it all goes through then I am going to have a new space to design! We are simulaneously excited and terrified! Watch this space, and I'll fill you in as soon as I can!
Wellness:
I would love to experiment with oils. I'm especially keen to learn how I can use them around the home for cleaning etc.

I need to schedule a self-care day. This is harder than it sounds for me, and I'm thankful that you guys can keep me accountable!
I'll check back in later this week with some more thoughts on transitioning between seasons. This has been something that I've always struggled with, and this time around I'm approaching it with kindness to myself and some practical methods to help ease the transition. I'd love to hear from you if this is something you can relate to! <3
---