We've had a slight blip on our guest house timeline due to some faulty patio doors that need to be remade, so I thought I'd take the delay as an opportunity to start showing you around my home room by room — starting with our dining room.
Well — first off, we live in a pretty open plan home so it's not exactly a dining room...more of a dining zone. But hey. Let's just call it a room for today. Until recently, it was the only room in our house completely unaffected by the growing construction clutter of fixtures and furniture that we have been ordering. If you're following me on Instagram you might have seen that this is no longer the case, as a huge box containing a fridge is now residing right next to my youngest daughter's spot at the table. Ho hum. Thankfully we are almost through the bulk of the construction work and I soon I will be able to unpack the boxes and put everything in its place.
Anyway. Back to the dining room.
We made the decision to move the kitchen into the original dining room, and so the front sunroom became the new dining space. Here's how it looked when we bought the house: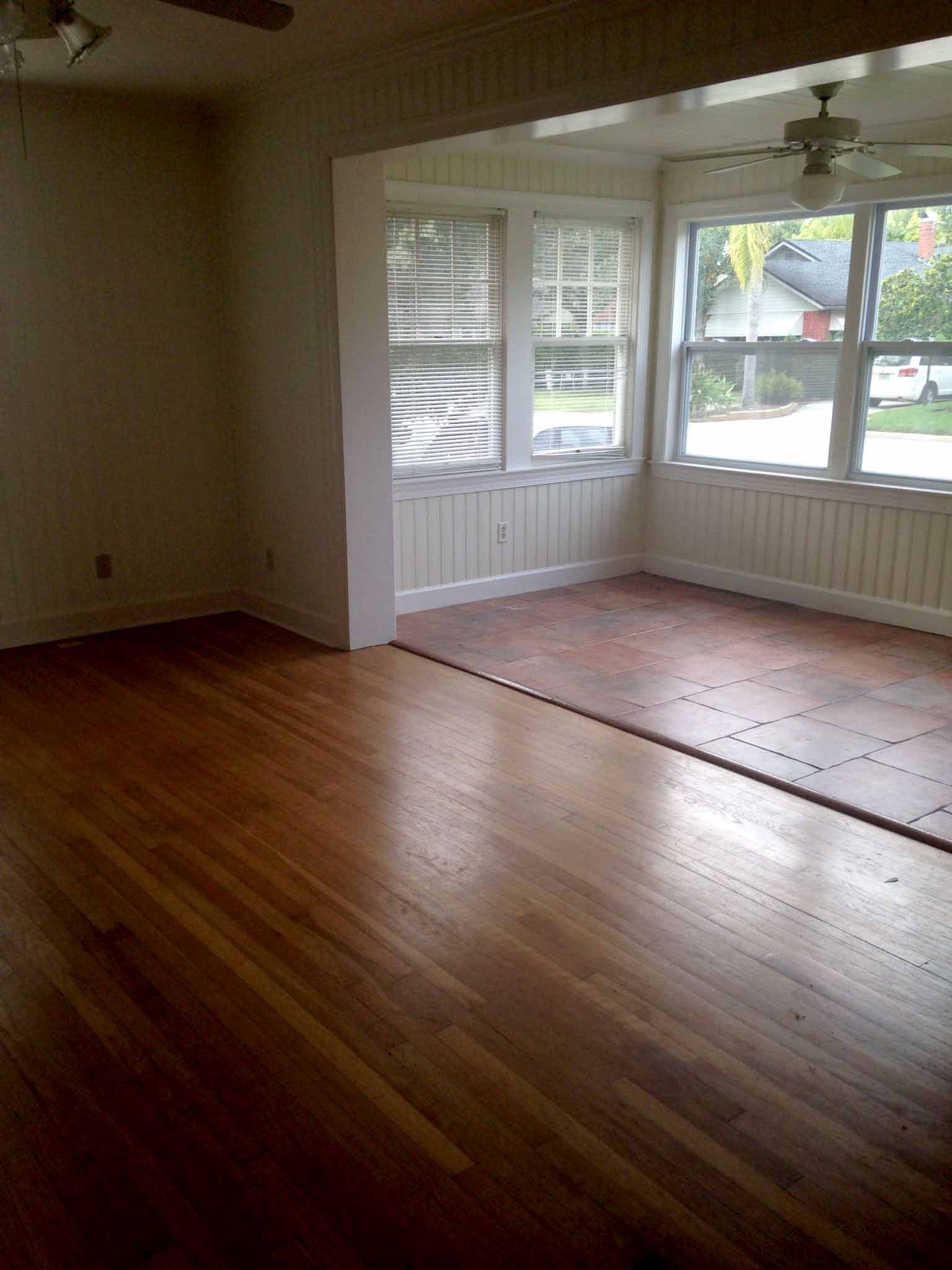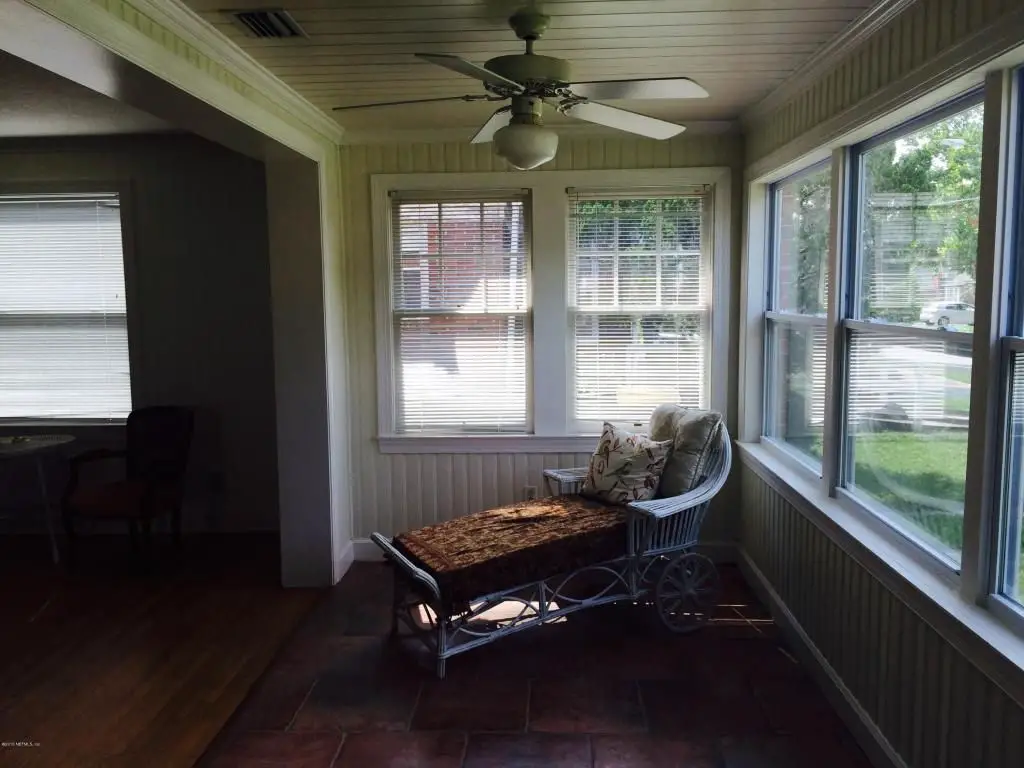 This was actually a pretty simple room to renovate as it had great existing features. Originally, the entire living and dining rooms were covered in wood paneling, and we had to ditch most of it because we were filling in doorways and opening up walls. However, the dining room is separated by a cased opening so we were able to keep the paneling in there! I love that we were able to save it as it adds character and detail to the space. This room also has a planked ceiling because it was originally a front porch when the house was built.
So, in addition to fresh white paint all over (SW Snowbound for the walls and SW Pure White for the trim), we switched out the outdated fan to an industrial style pendant from West Elm and had the flooring replaced with a cost-effective 12x24 porcelain tile from Lowes.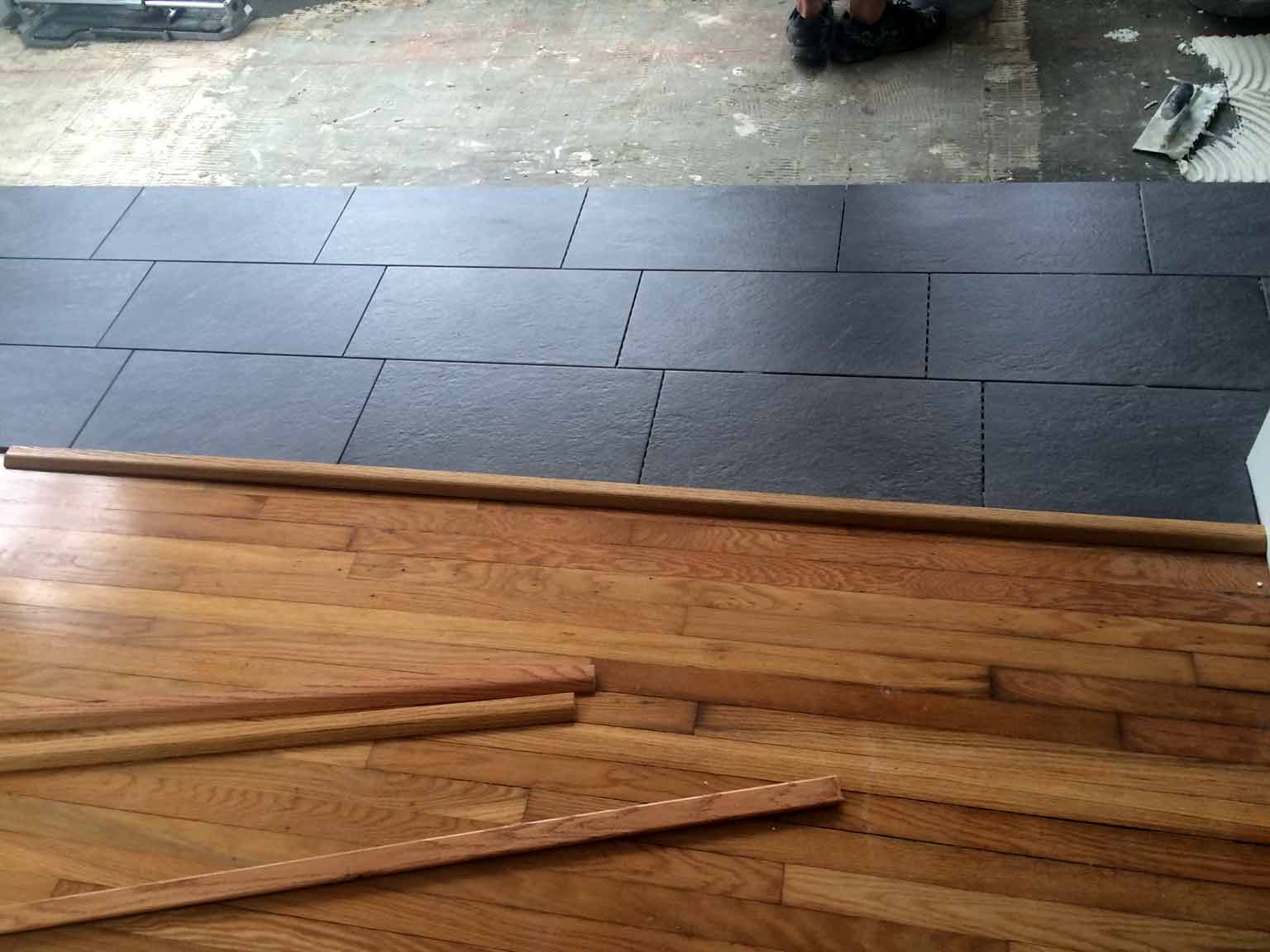 We also installed these cordless blinds from Home Depot which I love! They just happened to have the sizes we needed off the shelf, so they were pretty affordable too. They currently don't have any liners and so they don't offer much privacy, but I am looking into adding liners myself at some point. (It's on the Big List.)
In terms of decoration, I like to keep it pretty simple because of my sweet little messy eaters. I would love a rug in the future, but right now the upkeep would just be too much! So we currently have a simple chunky tiger wood table which we purchased when we got married, a dark wood buffet which contains all our fancy china and glasses, and Eames style dining chairs.
The chairs were a fairly recent purchase — we used to have matching wood chairs but they were so heavy and it made the space feel very dark and cramped. The newer chairs are working well and they are wipeable - BONUS.
SOURCES
Wall Color: Sherwin Williams Pure White
Table (no longer available—similar)
Chairs
Floor Tile
Light Fixture
Buffet (no longer available—similar)
Woven Blinds
Lamp (no longer available-similar)
White Bowl (no longer available-similar)
Planter
Vase (no longer available-similar)
Tumblers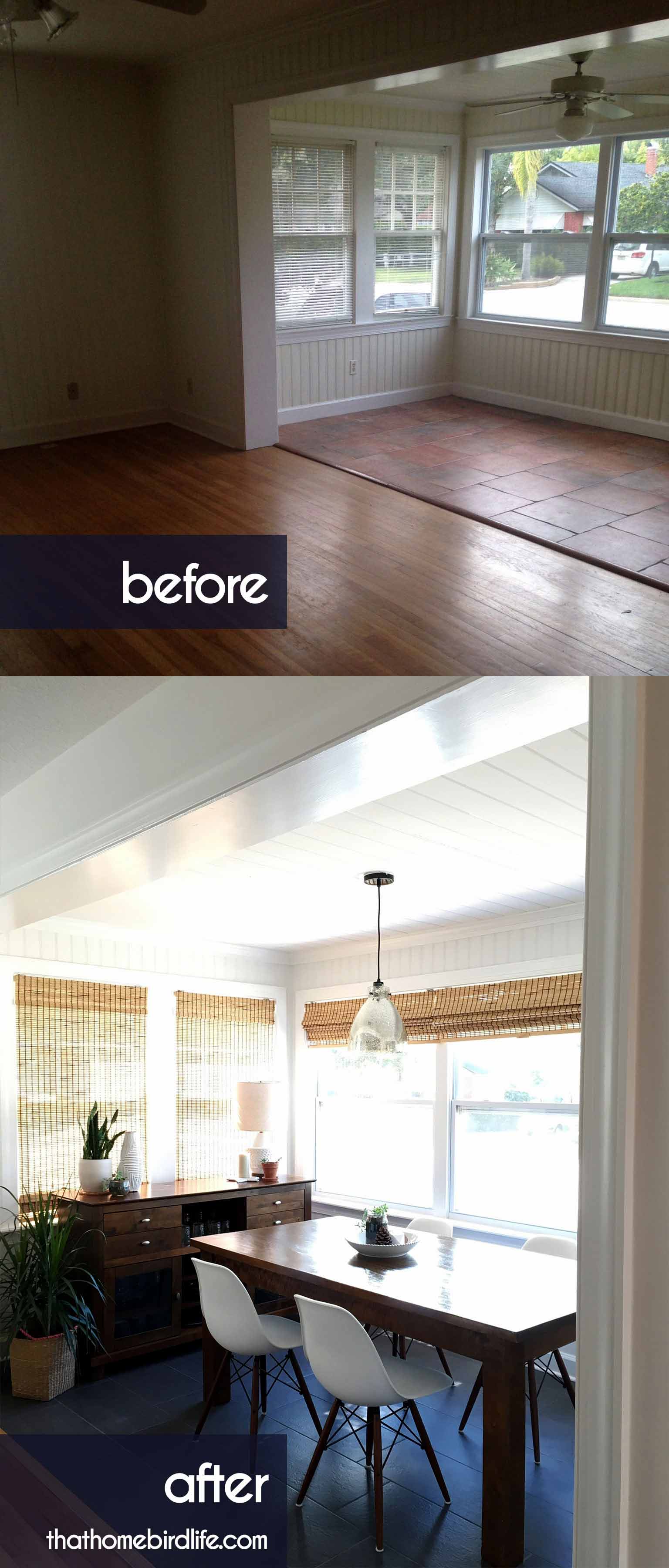 ---