I'm referring to this "The Big Reno Whirlwind" because OH. MY. If I could have foreseen all the millions of decisions and trips to various Well Known Home Improvement Stores I probably would have had several panic attacks.
But...I was saved by my blissful ignorance. I remember thinking that I would treat it like an episode of 'Fixer Upper' and not actually enter my house whilst the work was being done until it was ready to be revealed. I know, I know...I was so cute and naive.
Back to the real world, then. Our friend had agreed to take on the work and was going to try and do it within our crazy unrealistic timeframe (2 months and 9 days, to be exact). He had been discussing potential floor plan solutions with our architect friends. Between them, they came up with a plan which was better than we could have ever imagined. Thank goodness for experts.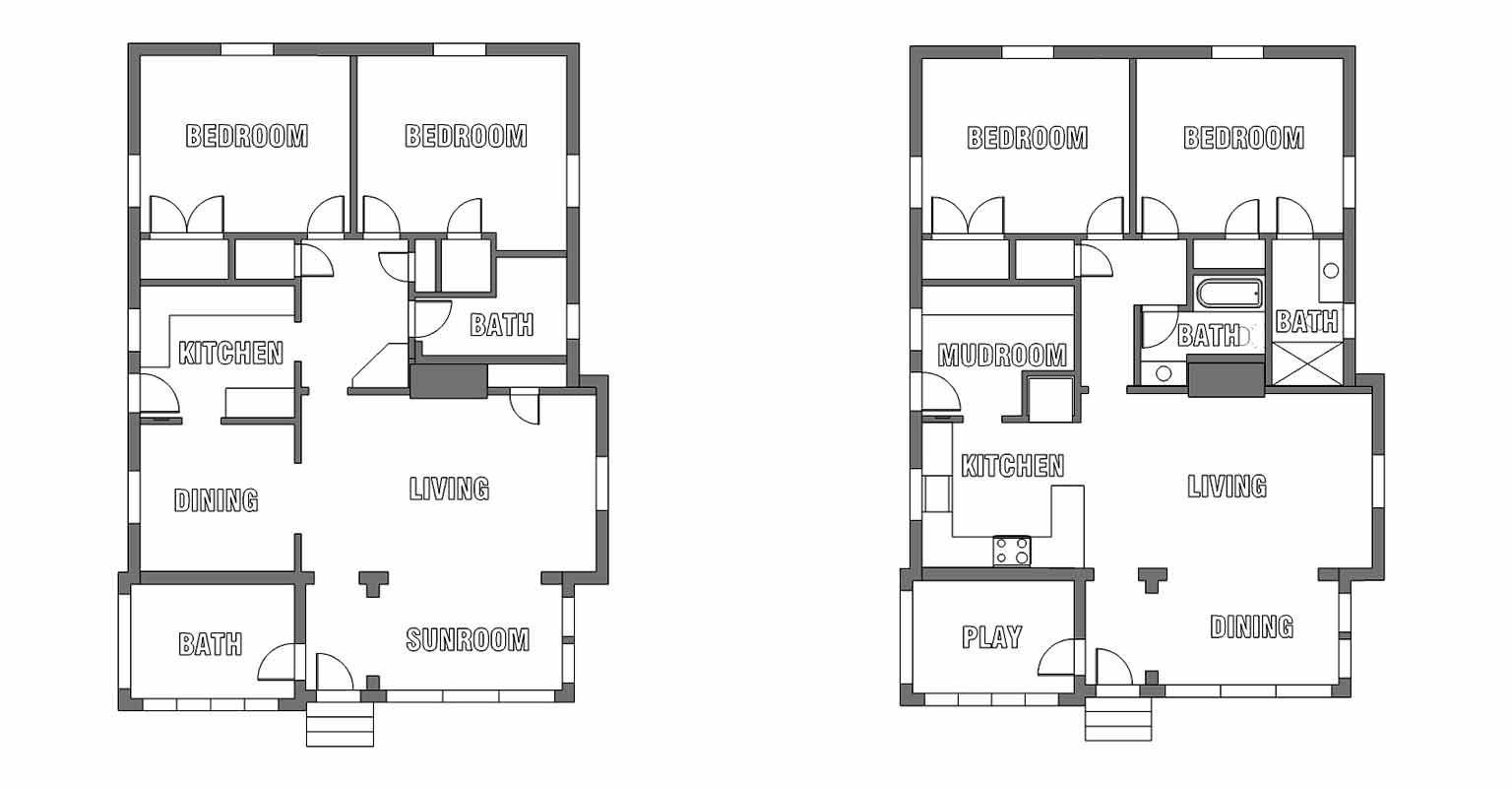 Original floor plan (left) and phase one floor plan (right) (designed by our friends at Make Marks Design)
The layout changes included:
converting the weird front bathroom into a playroom
slicing the long narrow bathroom in half widthways and using some of the closet and hallway space to create new master and guest bathrooms
turning the kitchen into a laundry room/mudroom
turning the dining room into a kitchen
We would never have come up with this ourselves, but once we saw the plans, we were completely convinced that this would make total sense for our little house.
Our contractor got to work on quoting for all the renovations. If our budget stretched, then no room would be left untouched. We thought about doing the work in stages, but the financial savings and convenience of doing everything at the same time felt like a much better decision for our family. If we didn't have small kids, we may have gone a different route.
While we were waiting for the quote, we started a spreadsheet of all the additional costs of things that we were going to source—appliances, tile, light fixtures, bathroom vanities, cabinet hardware...it was overwhelming, but putting it all down on paper (or on screen, to be specific) made it easier to manage. Every time I would remember something, like towel rails or cabinet hardware, I would just add it to the spreadsheet, along with a link to the product that I was thinking of getting. It also gave us a much clearer idea of how much we would be spending.
THE WORK BEGINS
The quote came in and thankfully, the numbers all worked out. We gave the go ahead and the next day our first ever home purchase was ripped apart. I managed to stay out of the house without peeking at the progress for approximately 6 hours (this was clearly not a Chip and Joanna scenario). It was just too exciting to see the house being taken back to its bare bones. I had never witnessed anything like it in real life so I was also a little freaked out at what we were getting ourselves into. But as soon as the old kitchen and bathrooms were gone, we were able to visualize the space and start to dream about what it would become.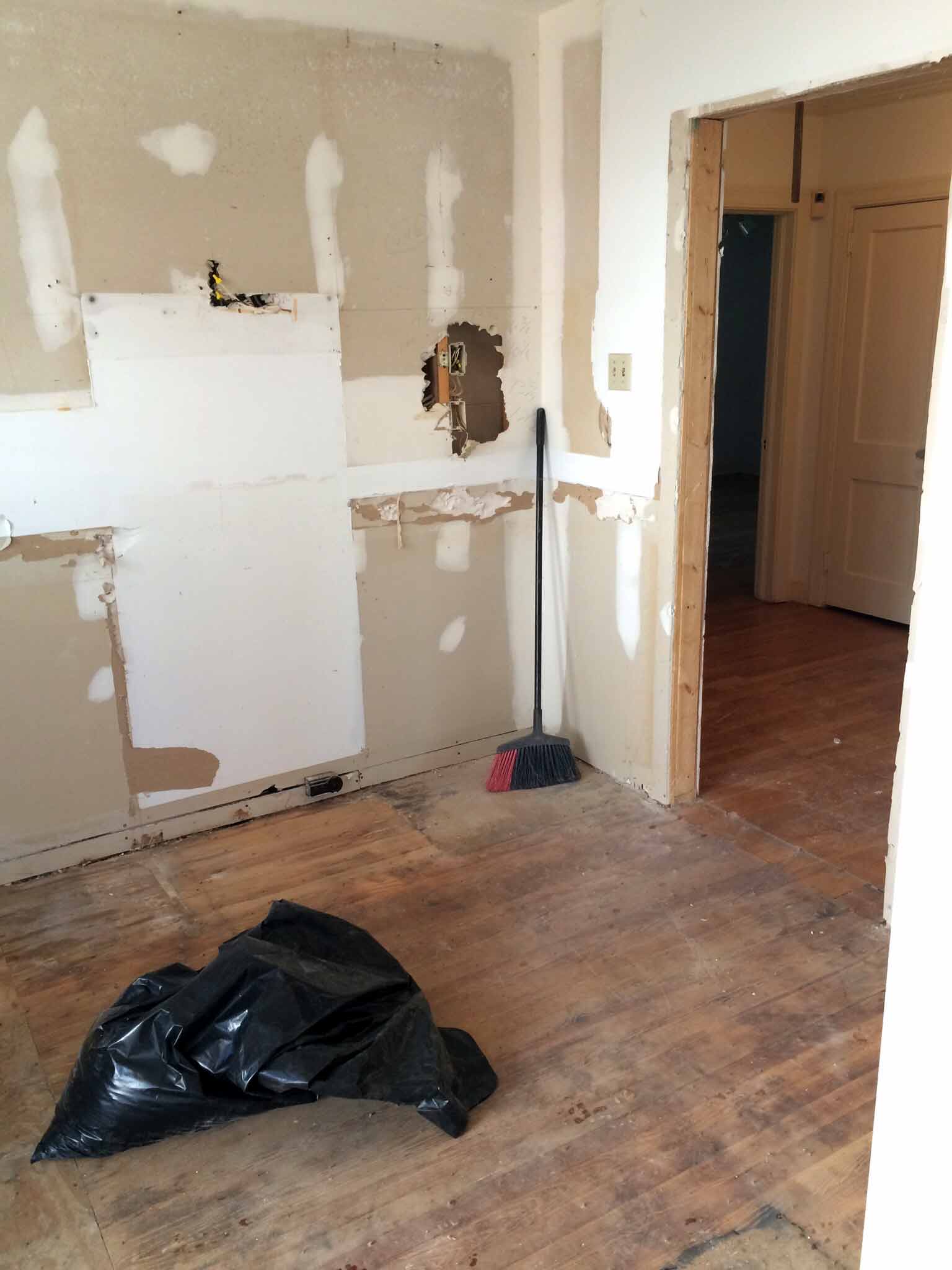 The old kitchen becoming a new mudroom/laundry room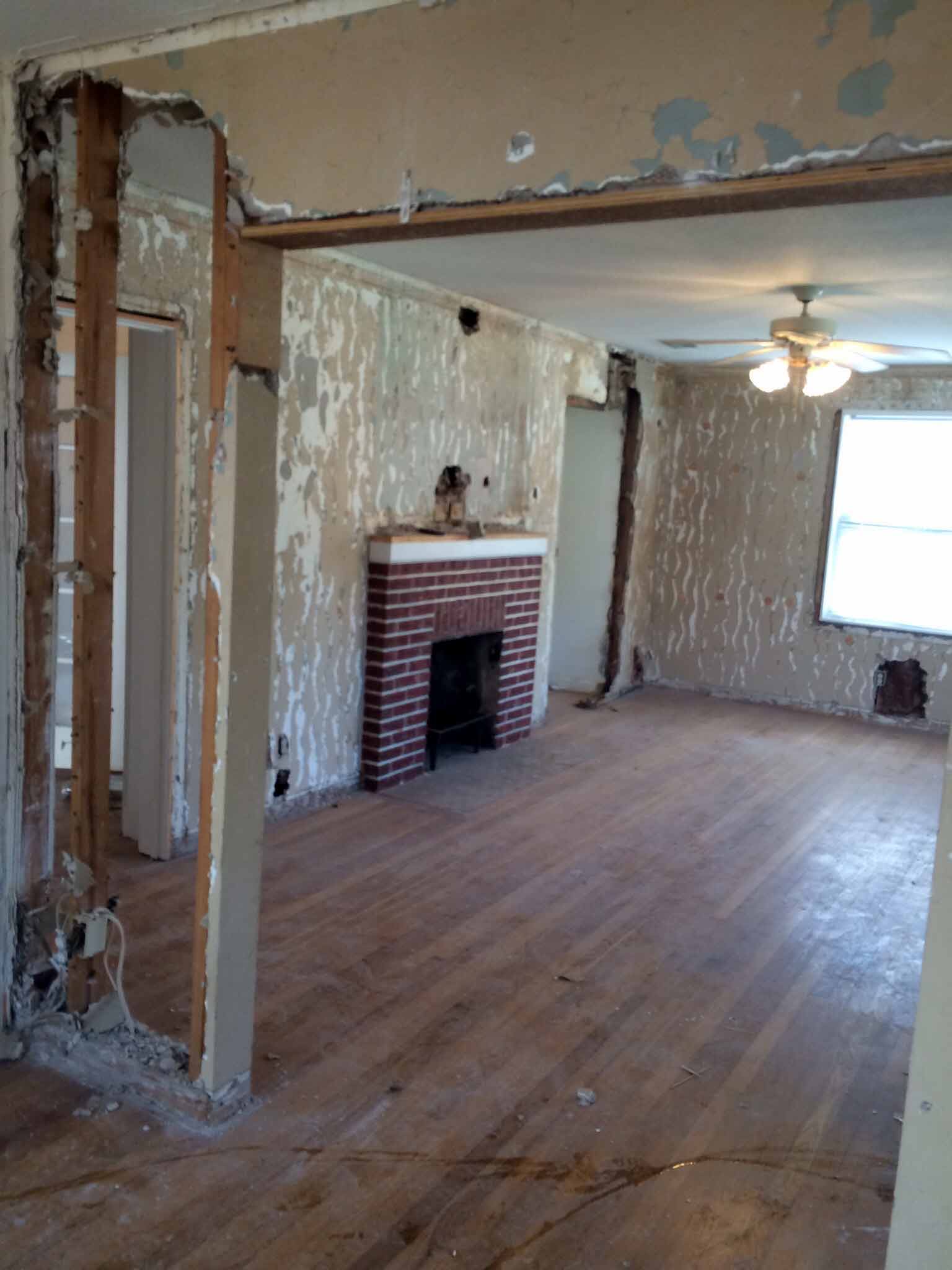 The living room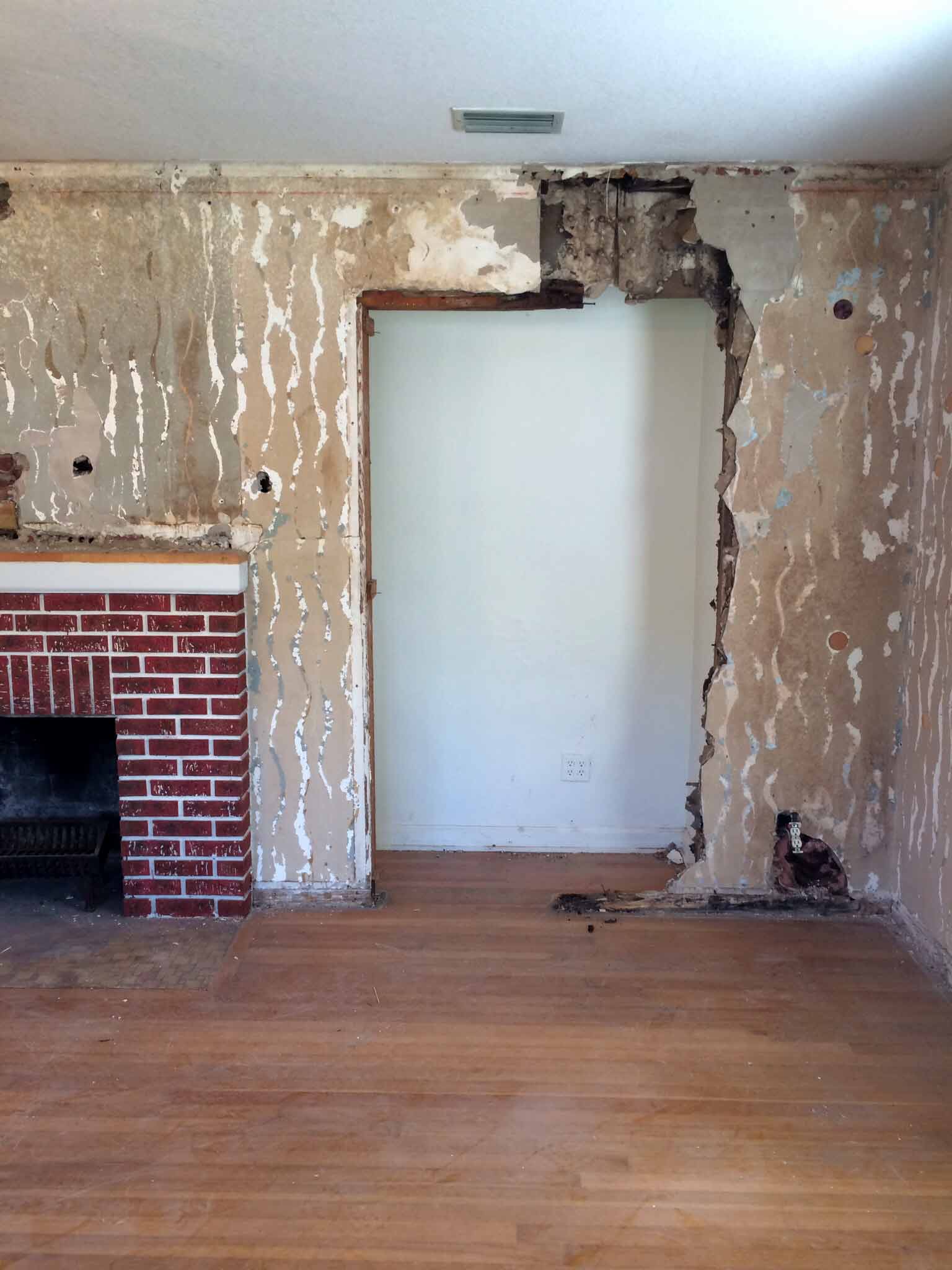 Rotten framing— but thankfully nothing too serious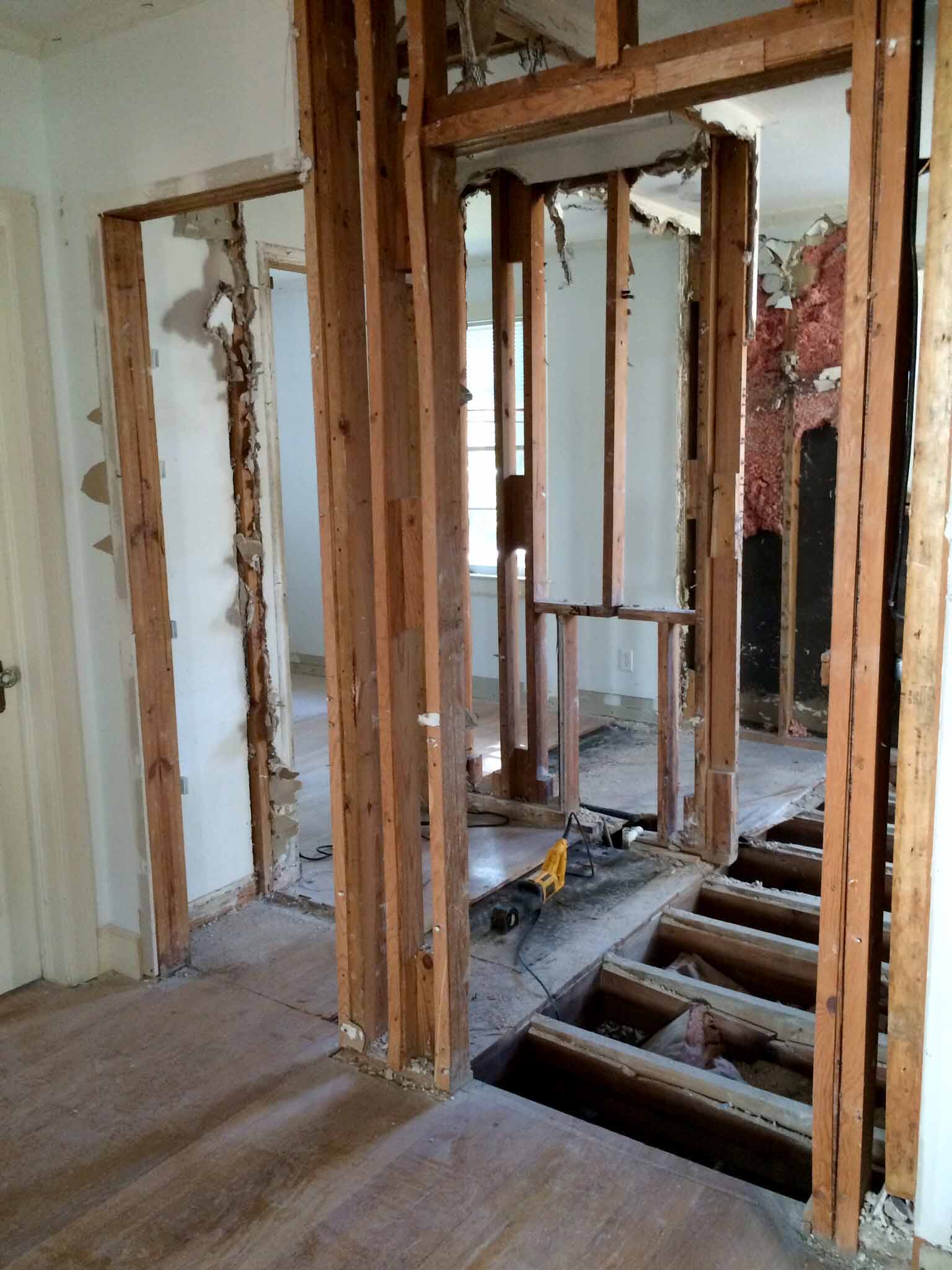 The bathroom/hallway
Aside from a bit of rotten framing and finding out that the playroom floor needed to be leveled with concrete, there were very few surprises. (At least, none that I was made aware of!) We were lucky, and I am thankful for that. Our contractor had the whole schedule planned out like a military operation. He was awesome. We were amazed at how quickly everything progressed. Because of this, it was an incredibly intense couple of months as we were making lots of decisions on a daily basis. Alongside this I was trying to purge and pack our rental house in preparation for the move. It was a lot to handle. But it was also exhilarating, and it kept me going knowing that the end point was going to be a beautiful home for our family.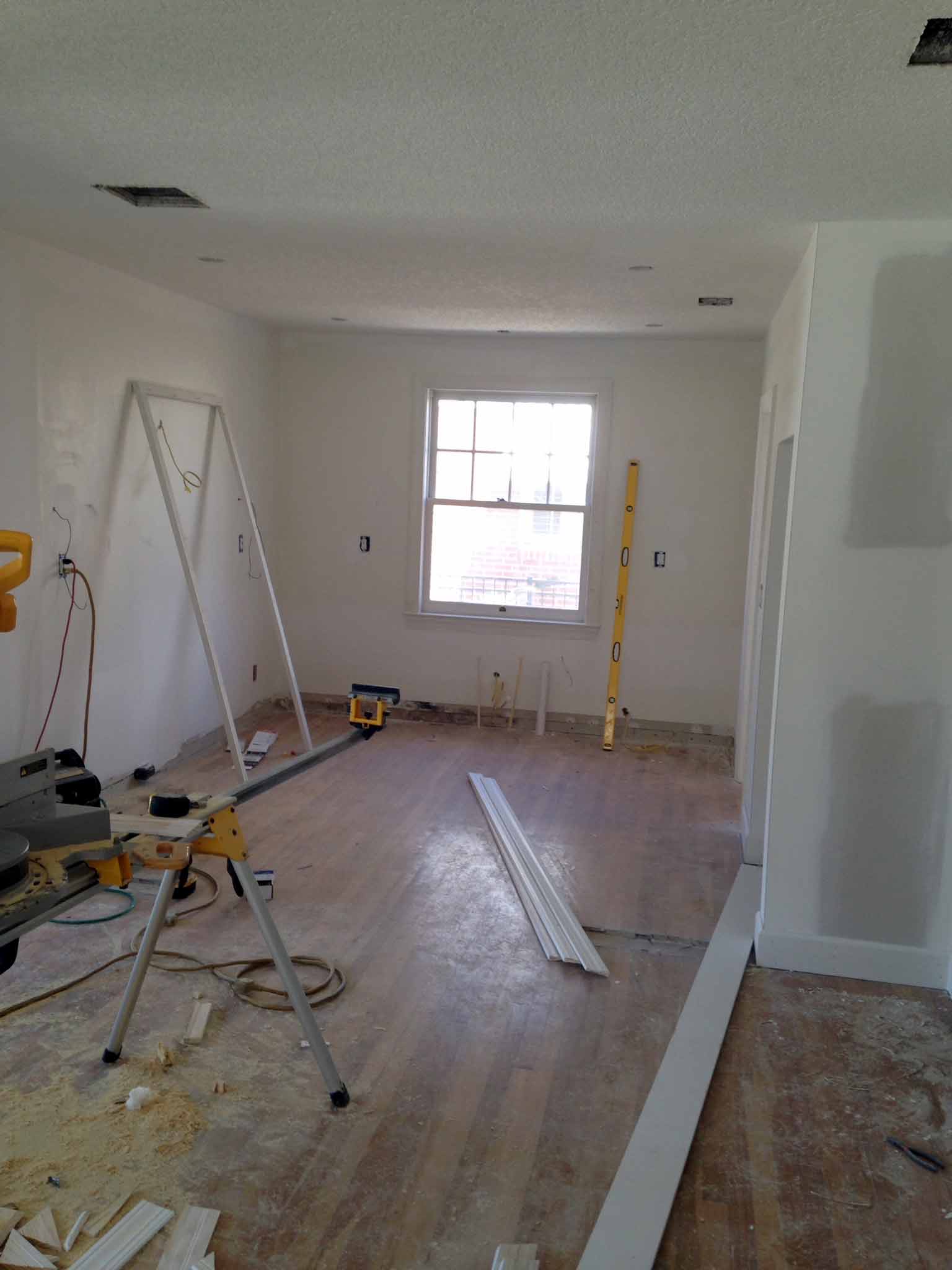 The kitchen taking shape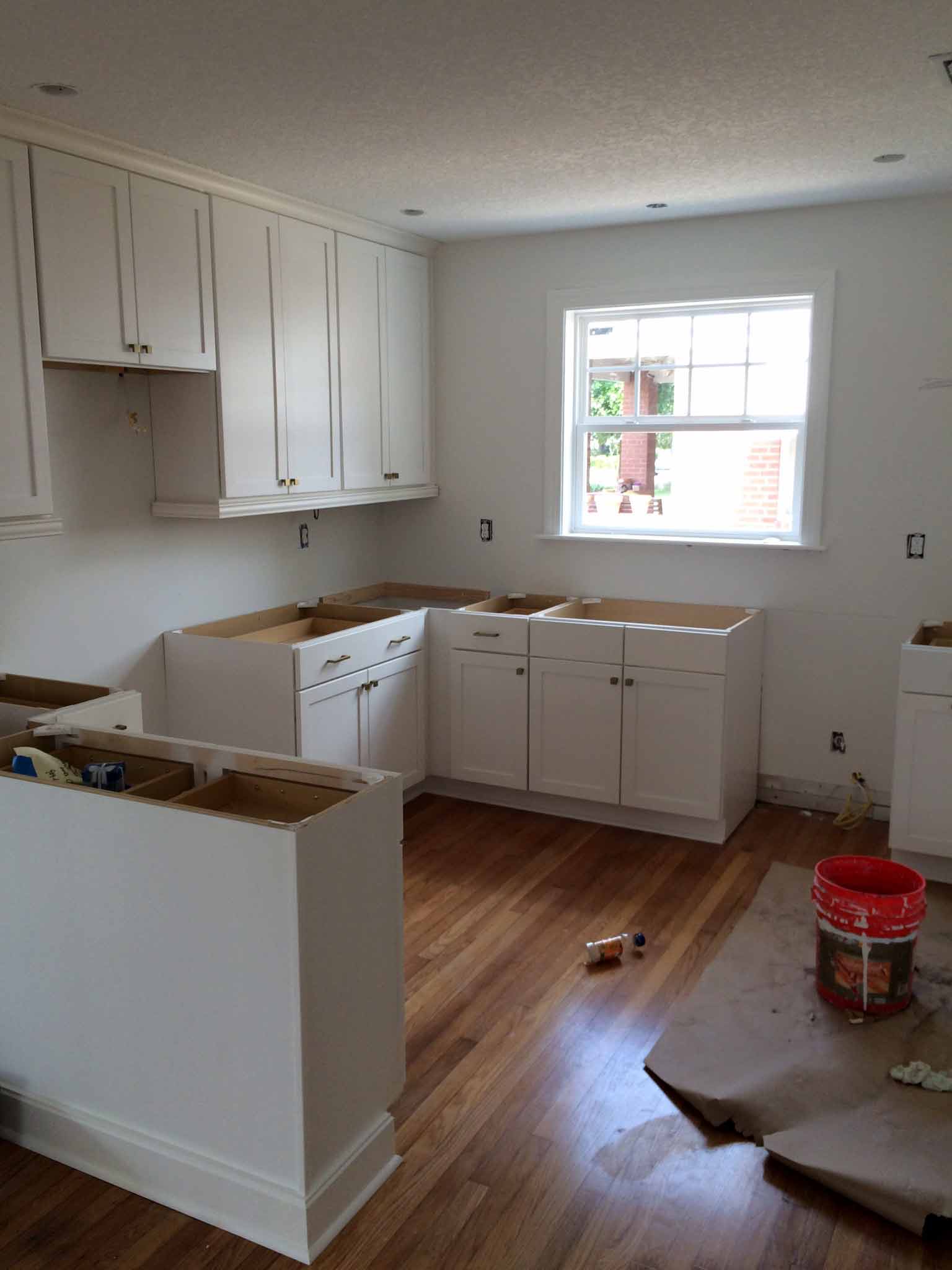 Kitchen cabinetry being installed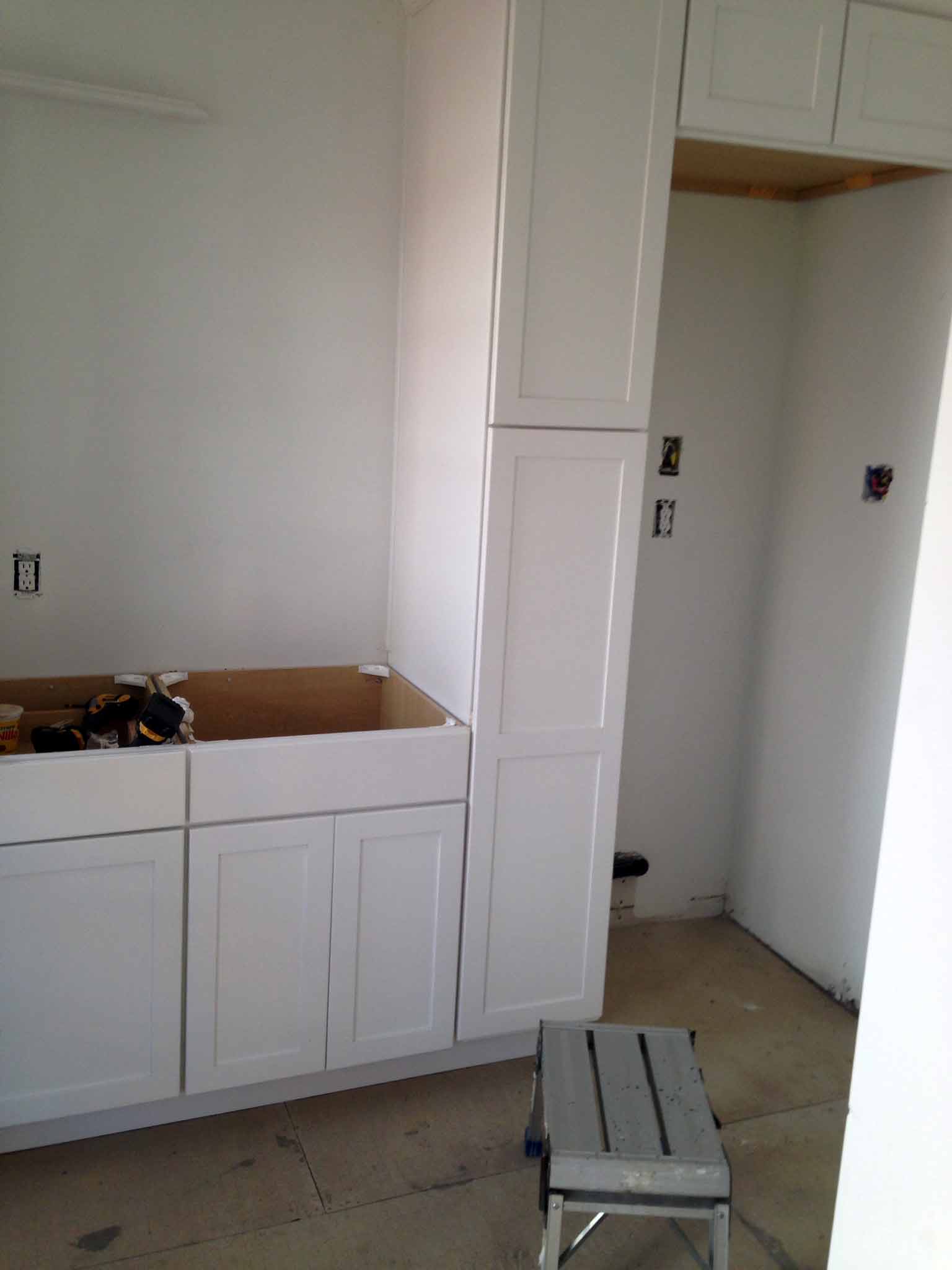 Mudroom/laundry room cabinetry being installed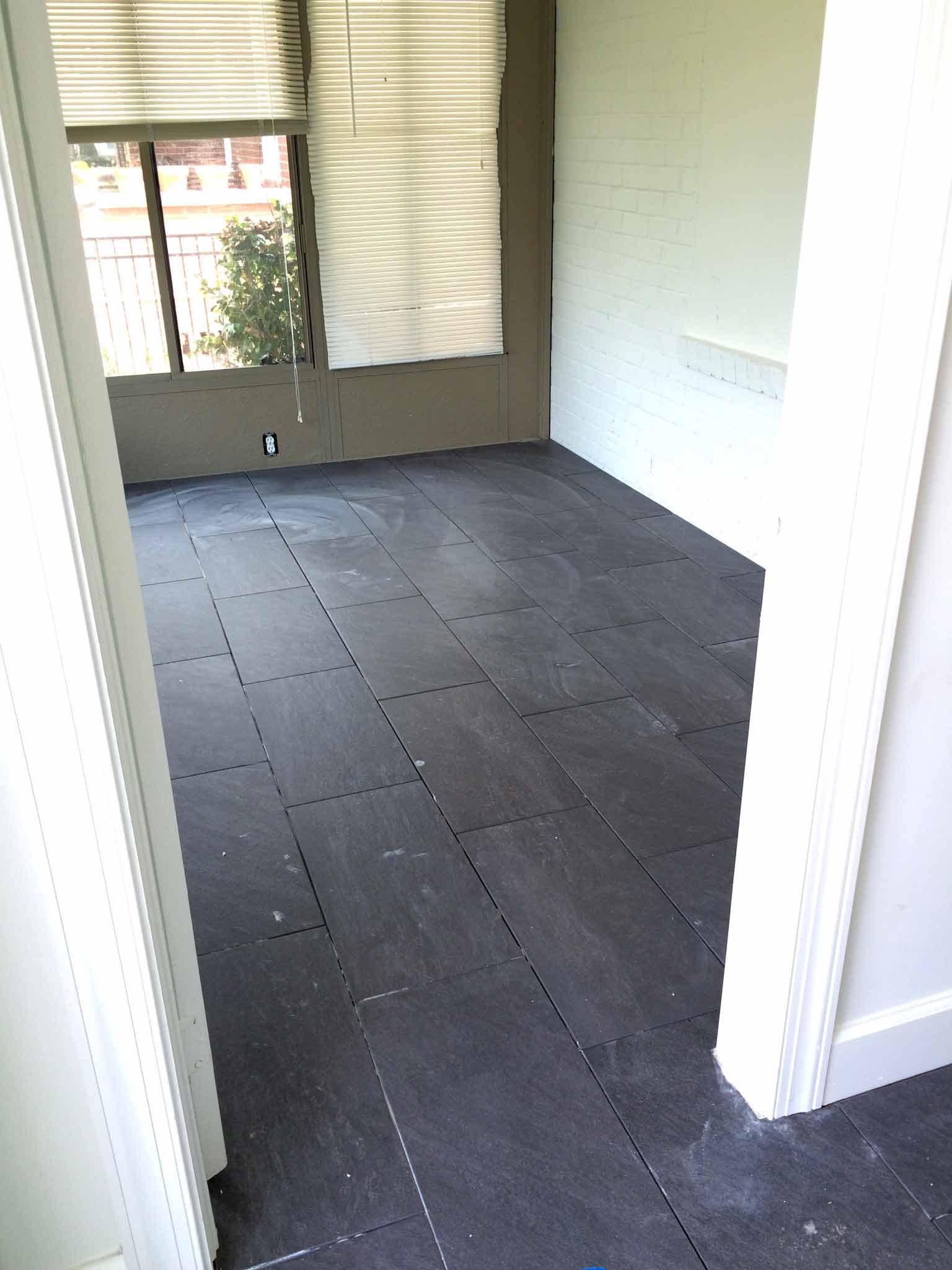 The former front bathroom now playroom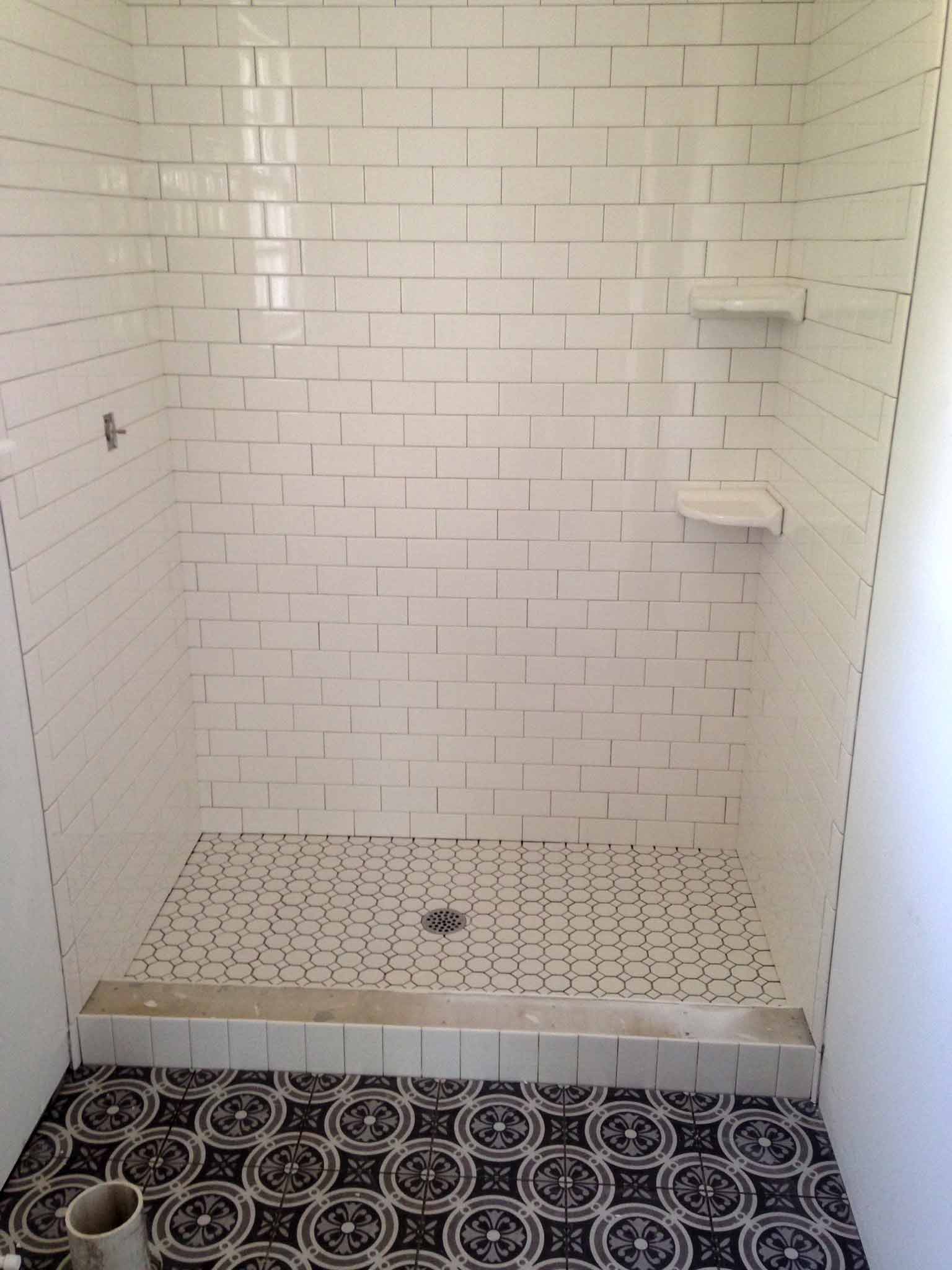 Bathroom floor and shower tiling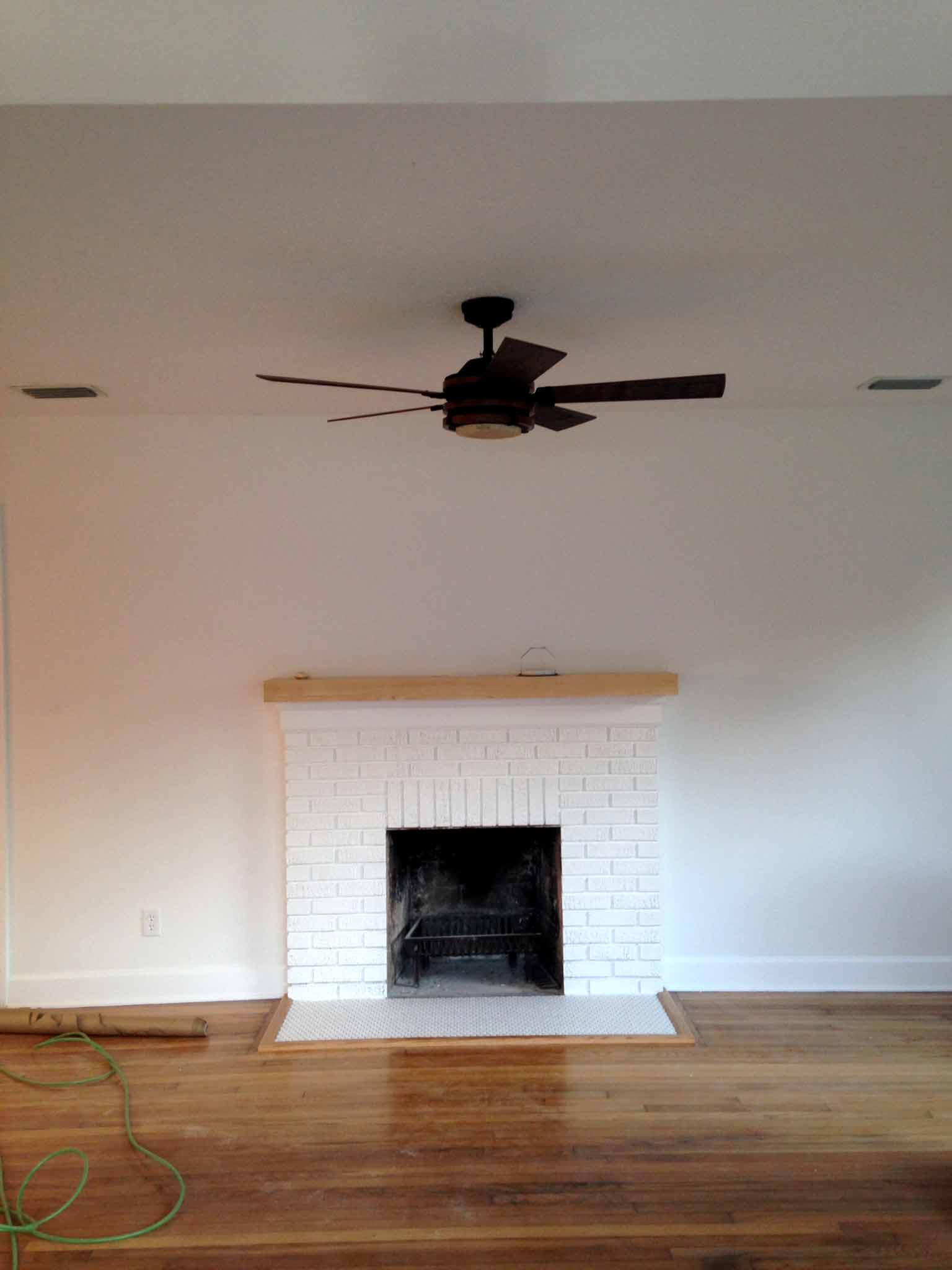 The fireplace with new tile, new mantel and painted brick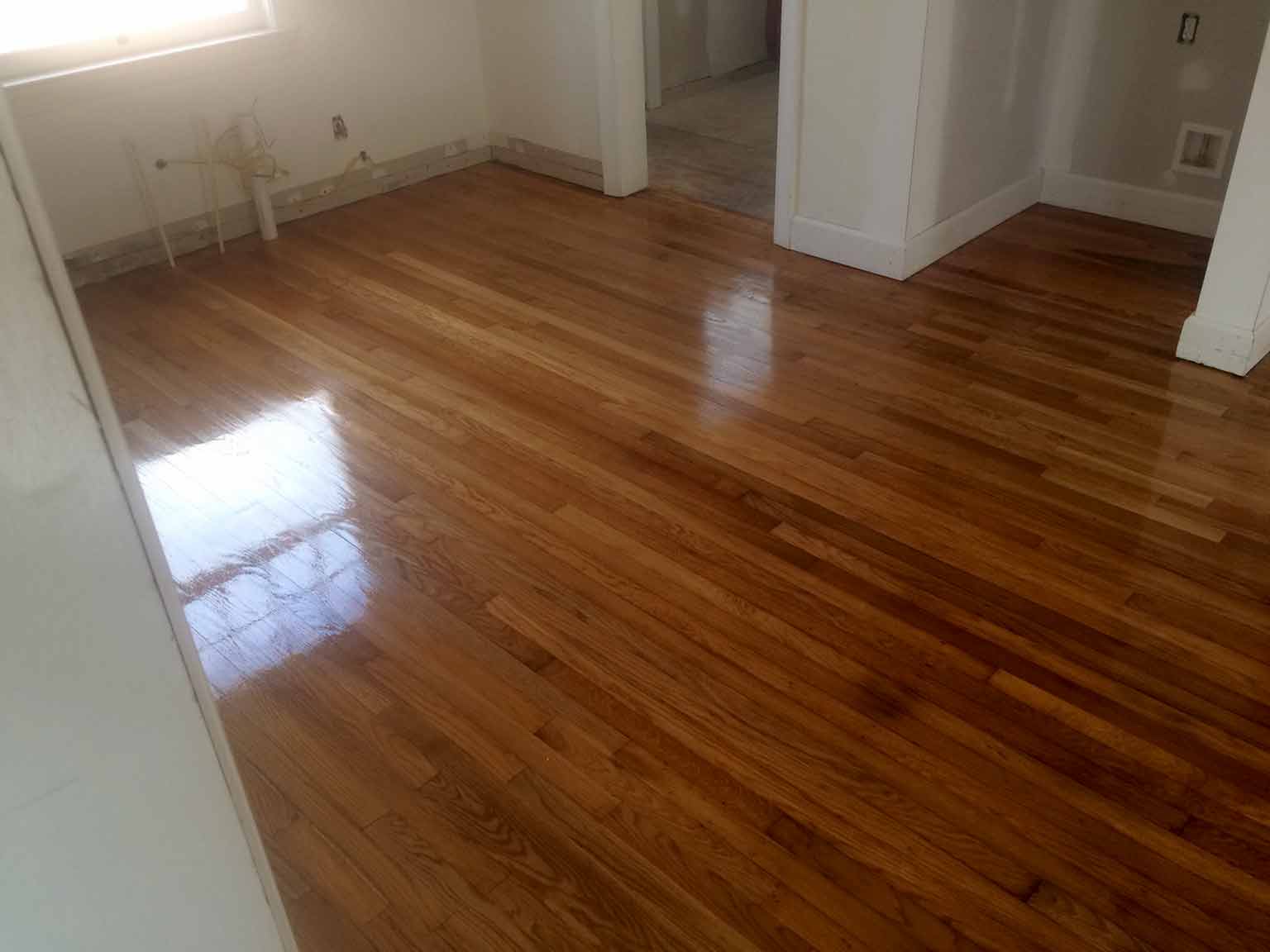 Original floors being refinished
The only blip on the timeframe was that the countertops were originally cut to the wrong size and had to be redone, and that pushed the plumber behind as he couldn't hook up the kitchen sink. So when we moved in, we didn't have a fully functioning kitchen for the first few days. But given that we were mostly eating pizza off of paper plates, it was no big deal. And we were able to use the mudroom sink right next door to the kitchen anyways.
So that was the first stage of our home renovation pretty much complete. We had a stack of credit card bills and an almost empty bank account but we were so happy to be moving into our first home.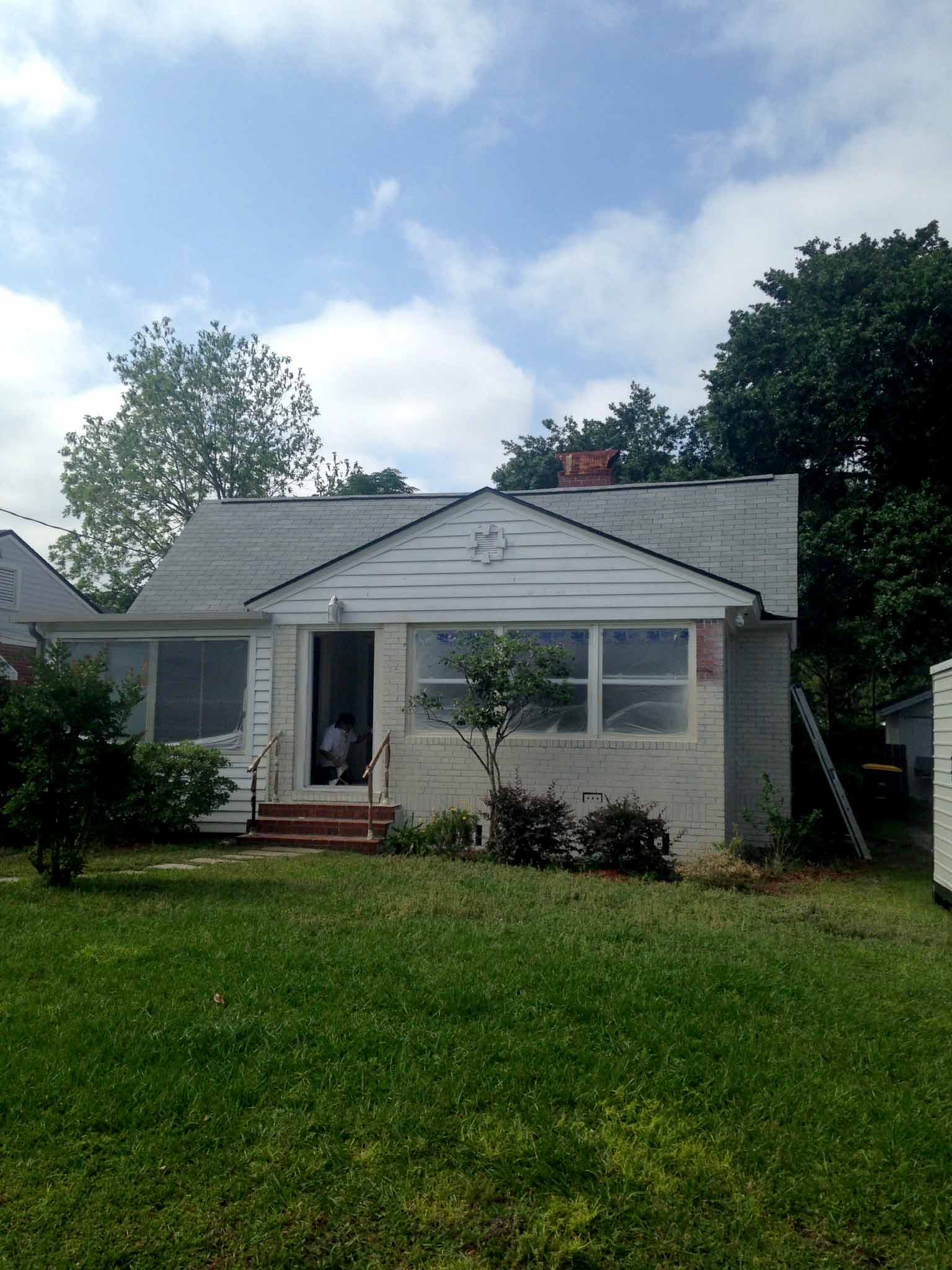 Exterior painting in progress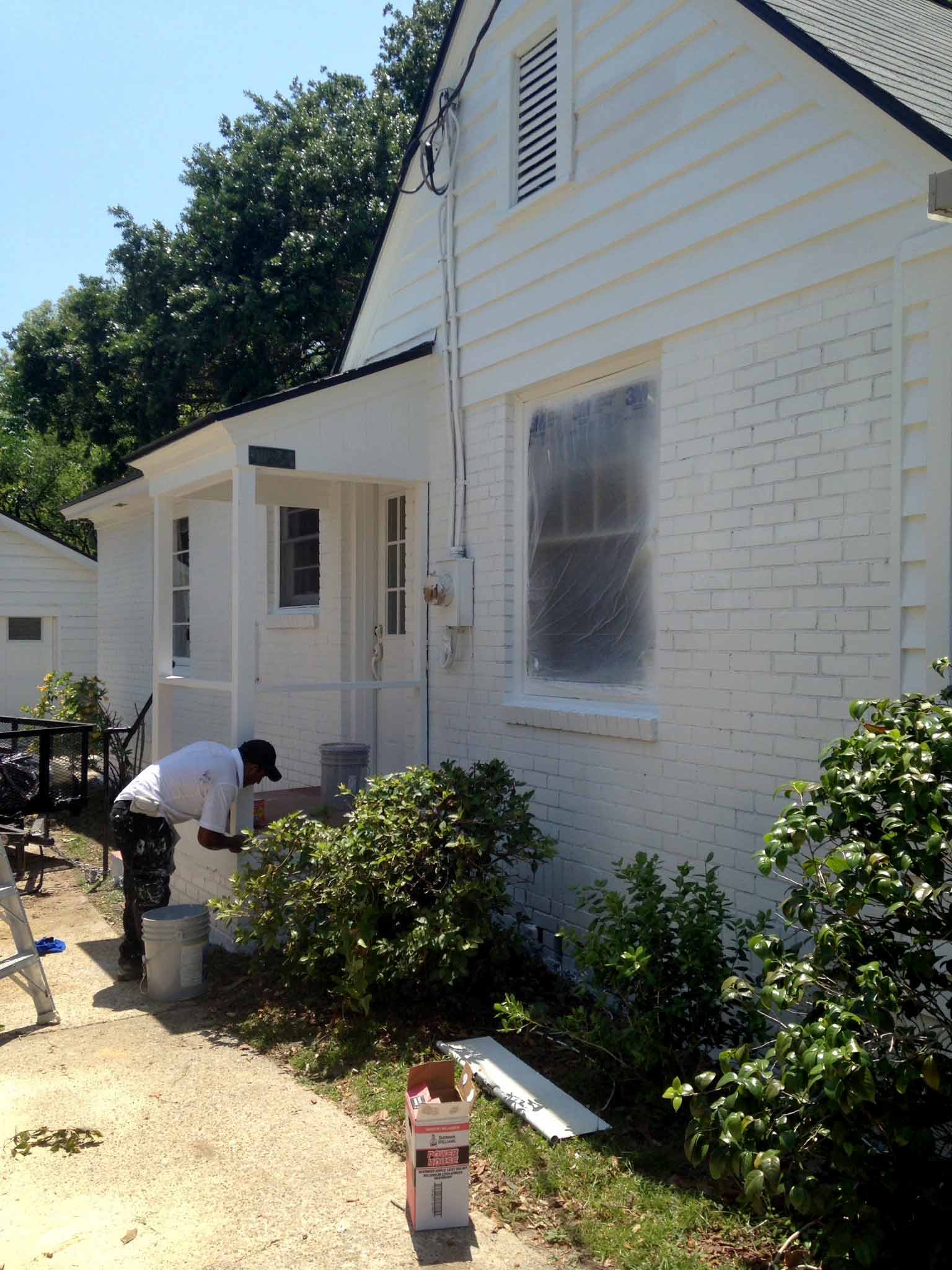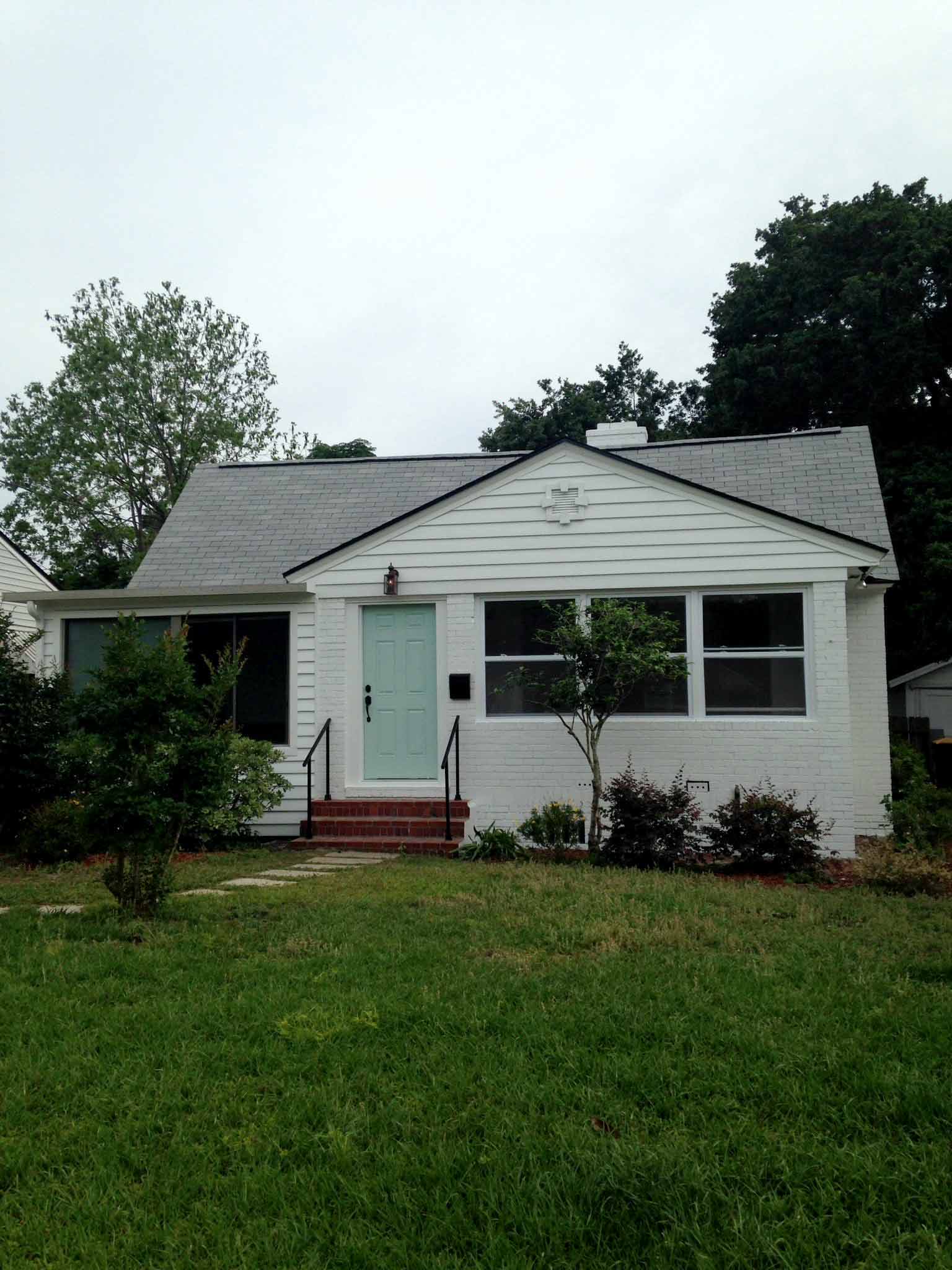 Almost finished—aside from a new light fixture and the house number vinyl for the front door
SO WHAT DID WE LEARN?
Everyone's renovation experience will look slightly different, depending on the extent of work, personal DIY skills, budget and location. But I think there are some takeaways that apply to most projects, big or small.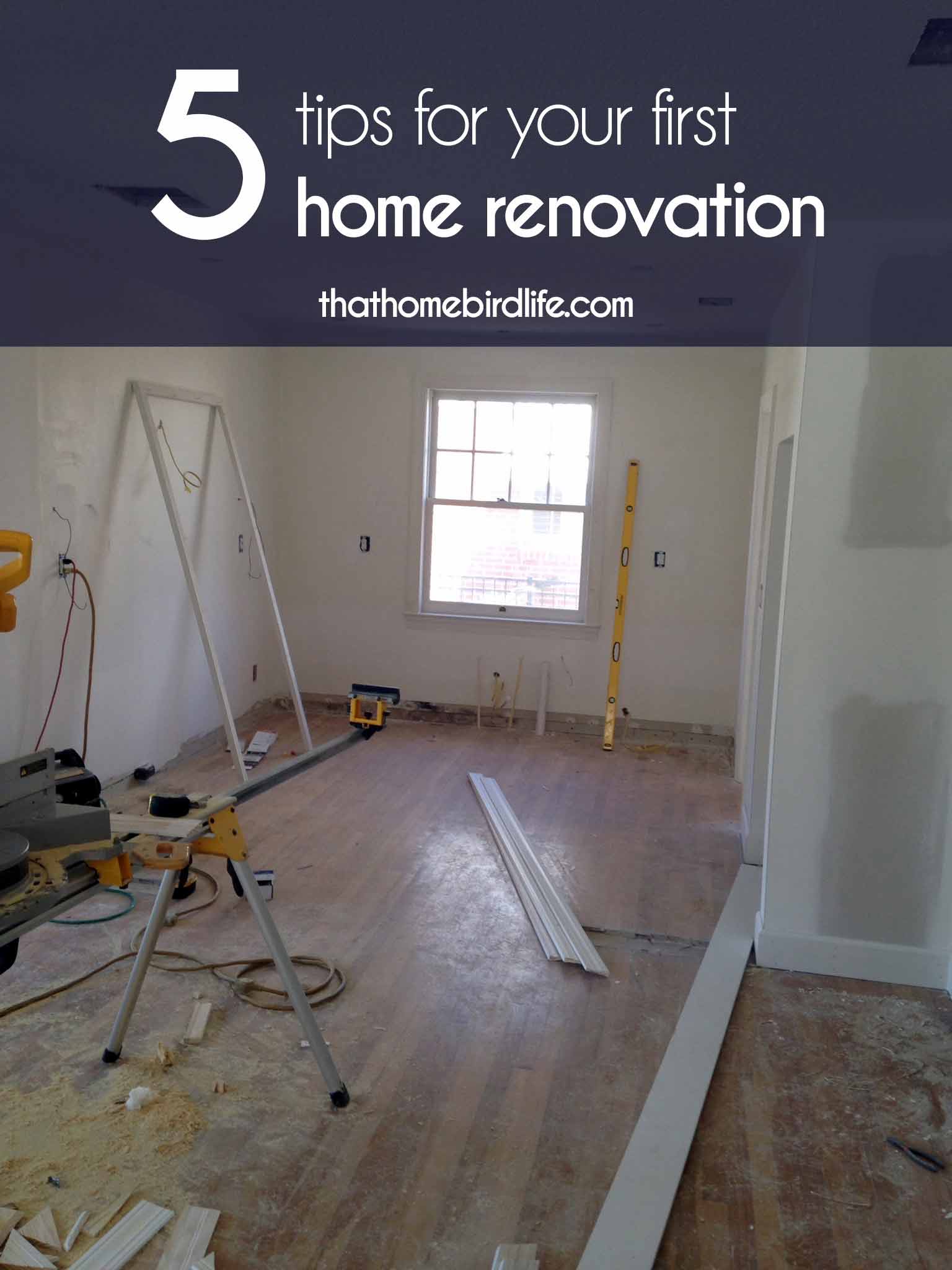 Reno tip number 1: Do your research.
If you are lacking in experience as we were, then TAKE ALL THE ADVICE from people who know what they are talking about. Read blogs, ask friends and seek out people who have had work done on their house.
Reno tip number 2: Find a contractor who you can trust.
Don't settle for the first person you find. Personal recommendations are key. Ask for references from others who have used them. You are trusting this person with your home and so it is worth taking your time to make the right decision.
Reno tip number 3: Plan ahead.
Find out as early as possible which purchases and decisions you will be responsible for, and when your contractor needs them by. It could be anything from light fixtures to stain colors to flooring to bathroom vanities. Just make sure you are on the same page so there are no panicked trips to West Elm and Home Depot at 8pm on a Wednesday night (nope, that never happened to me ;)
Reno tip number 4: Keep track of all your purchases.
Every. Single. One. This is not the time for impulse buying. We made the decision to spread out our costs where possible by opening store credit cards with promotional deferred interest—this great for big purchases like appliances...as long as you pay them back on time. I used reminders on my phone to help with this.
Reno tip number 5: Don't fret.
If there was one main lesson that I learned through this part of our renovation journey, it's that one way or another, things work themselves out. So many things are out of your control, and getting stressed and anxious doesn't help. If in doubt take some deep breaths, talk it out, and drink some wine!
This post is part of a three part series where I talk about our house buying and home renovation process so far. Be sure to check out the other posts in the series!
---