Our landscaping plans are coming to life in less than a week! I almost didn't get this post written in time as things have been moving so quickly...it's usually the other way around with big projects so I'm very grateful for that, especially as this is one of those things that has felt overwhelming to me.
The main reason this project is happening so fast is that we decided to hire the whole thing out. We made this decision because:
we know nothing about plants and what grows well in Florida and everything keeps dying on us, and—
gardening is neither relaxing or therapeutic for us...yet.
Our first phase of backyard landscaping didn't quite go as per the plan. I tried so hard to research and make good decisions, but between my lack of experience, the landscaping regulations required by city planning and the fact that usually landscaping companies don't stick rigidly to the landscape plan as it depends what plants they have "on the truck" that day, our current backyard isn't anywhere close to the vision I have in my head.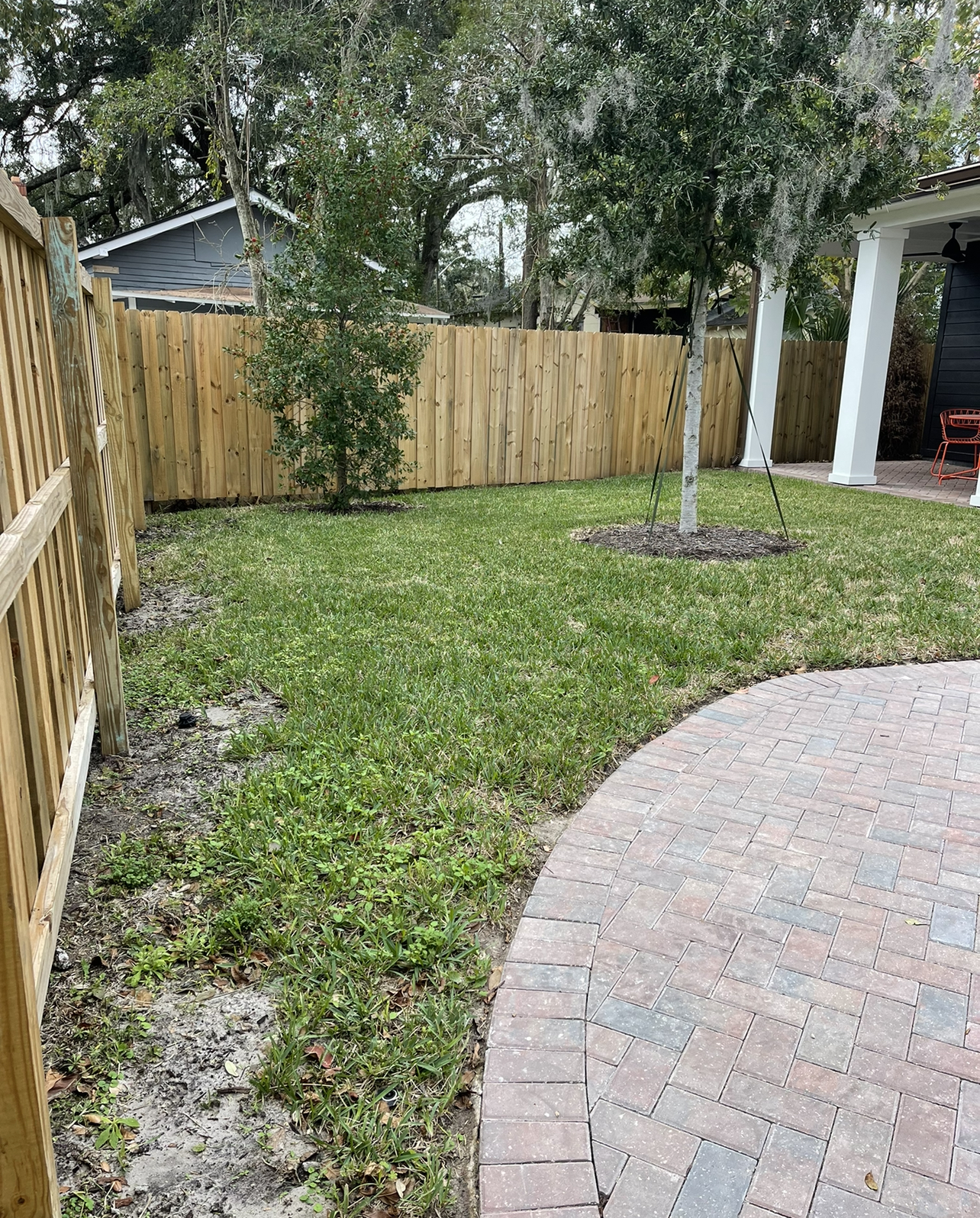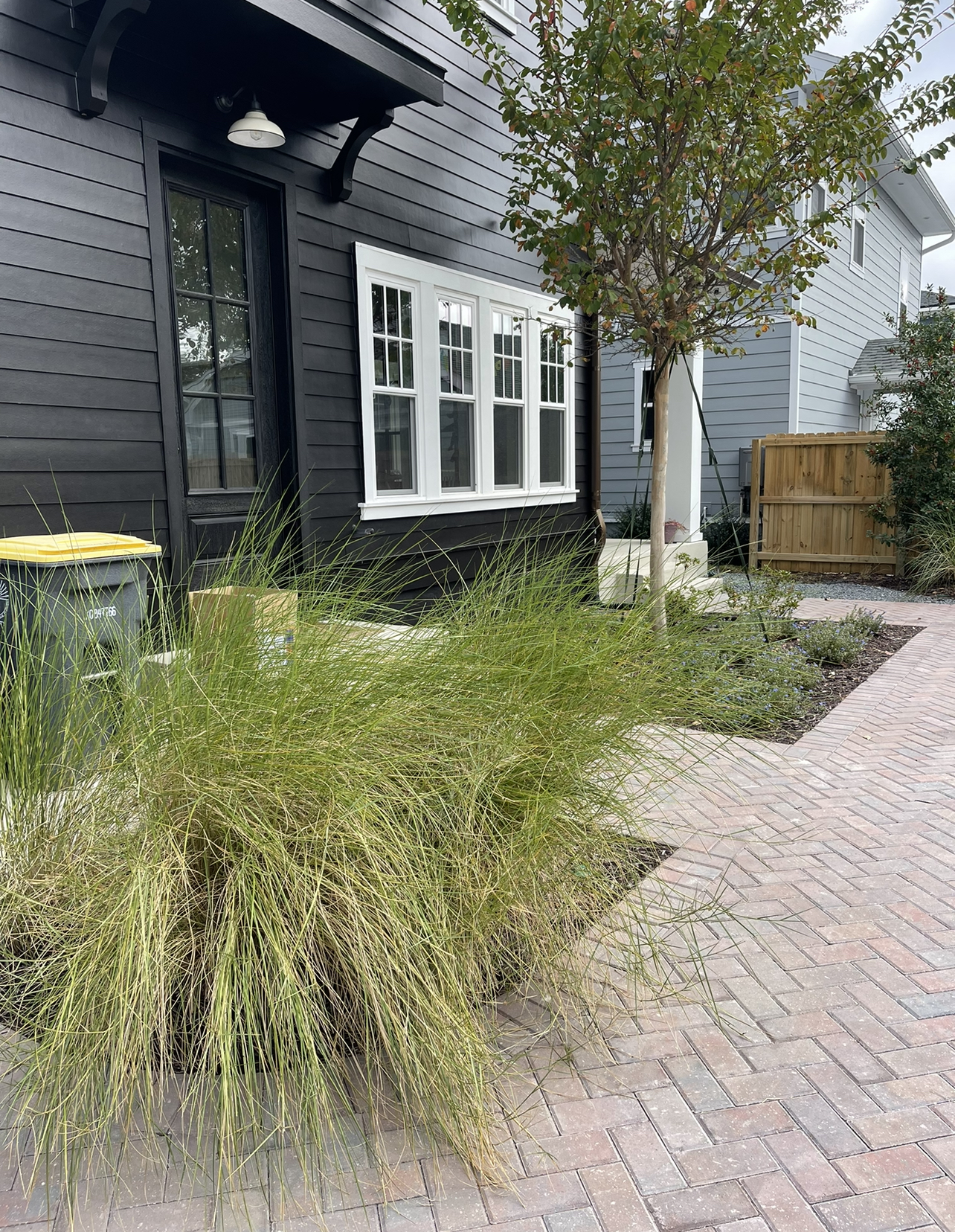 Related: The Backyard Reveal That's Been a Long Time in the Making
In retrospect, we should have had the bare minimum amount of landscaping work done just to pass inspection, and then come back to it at a later stage...but it's just one of those things we'll know for next time.
My perhaps unrealistic dream for the backyard was a low-maintenance, Florida-friendly, English cottage-style garden. Something that wouldn't require hours of maintenance—nothing too fussy or tidy. Colorful, cheerful blooms that would remind me of home. Here are some of the photos I took in England that I was hoping we might be able to draw some inspiration from: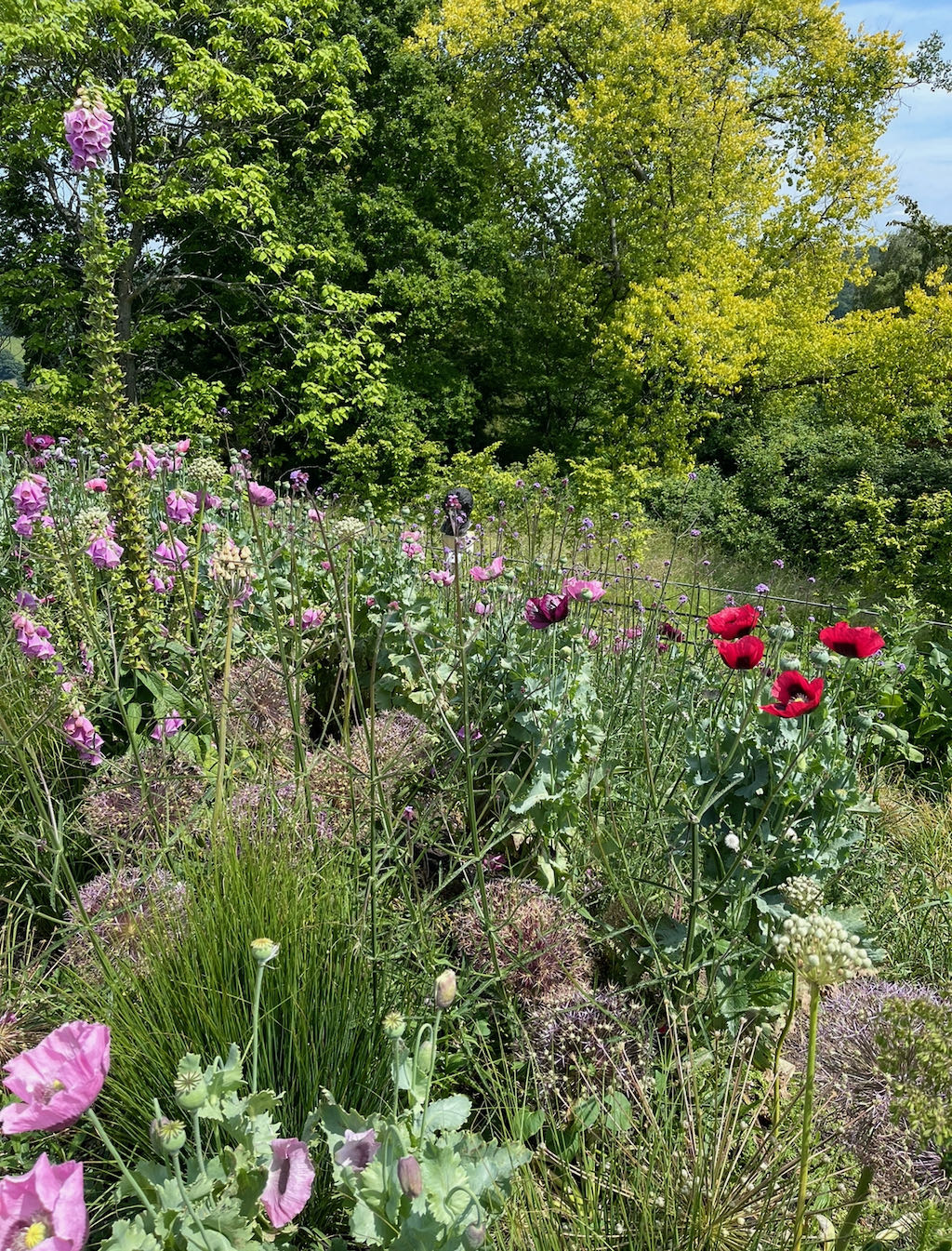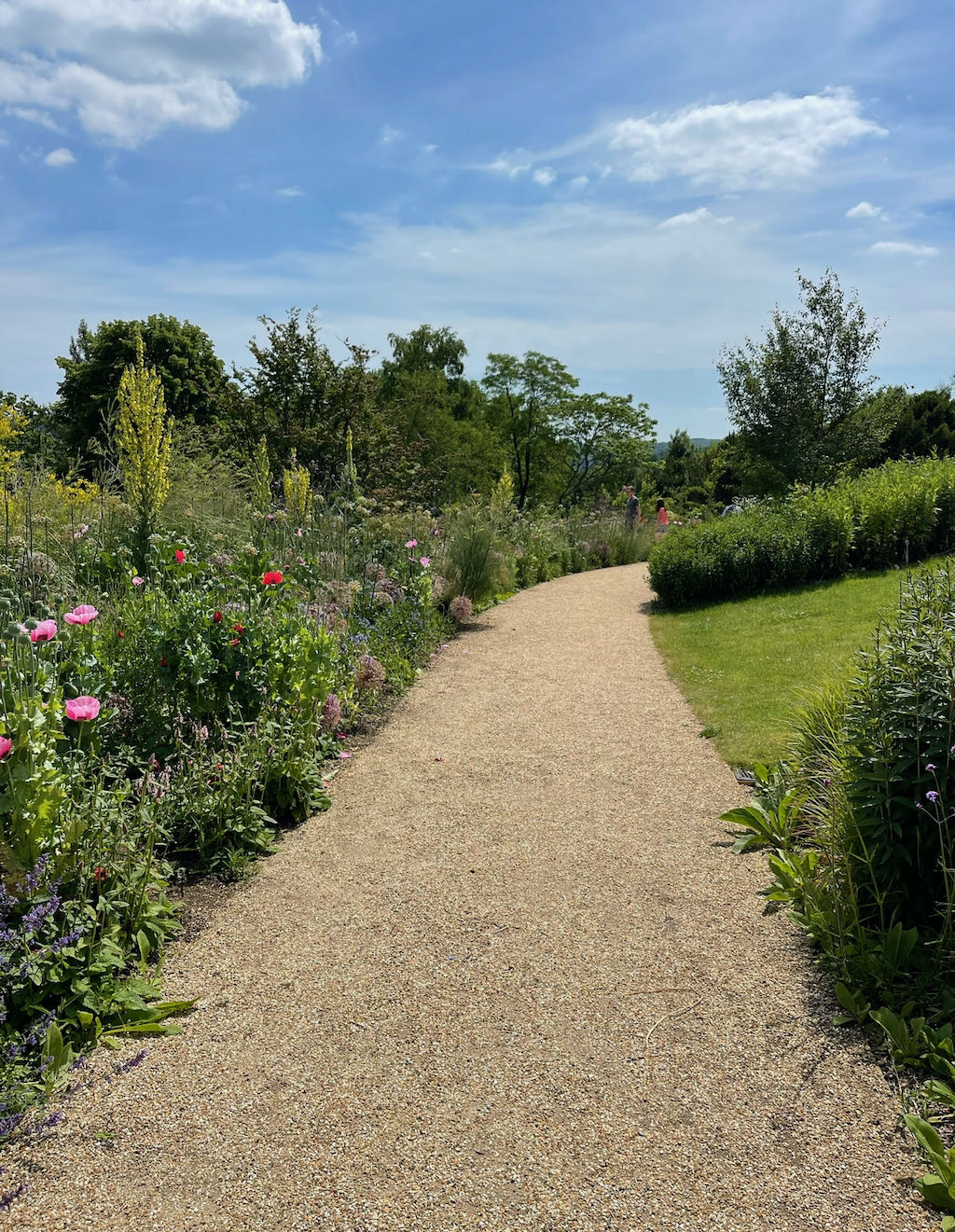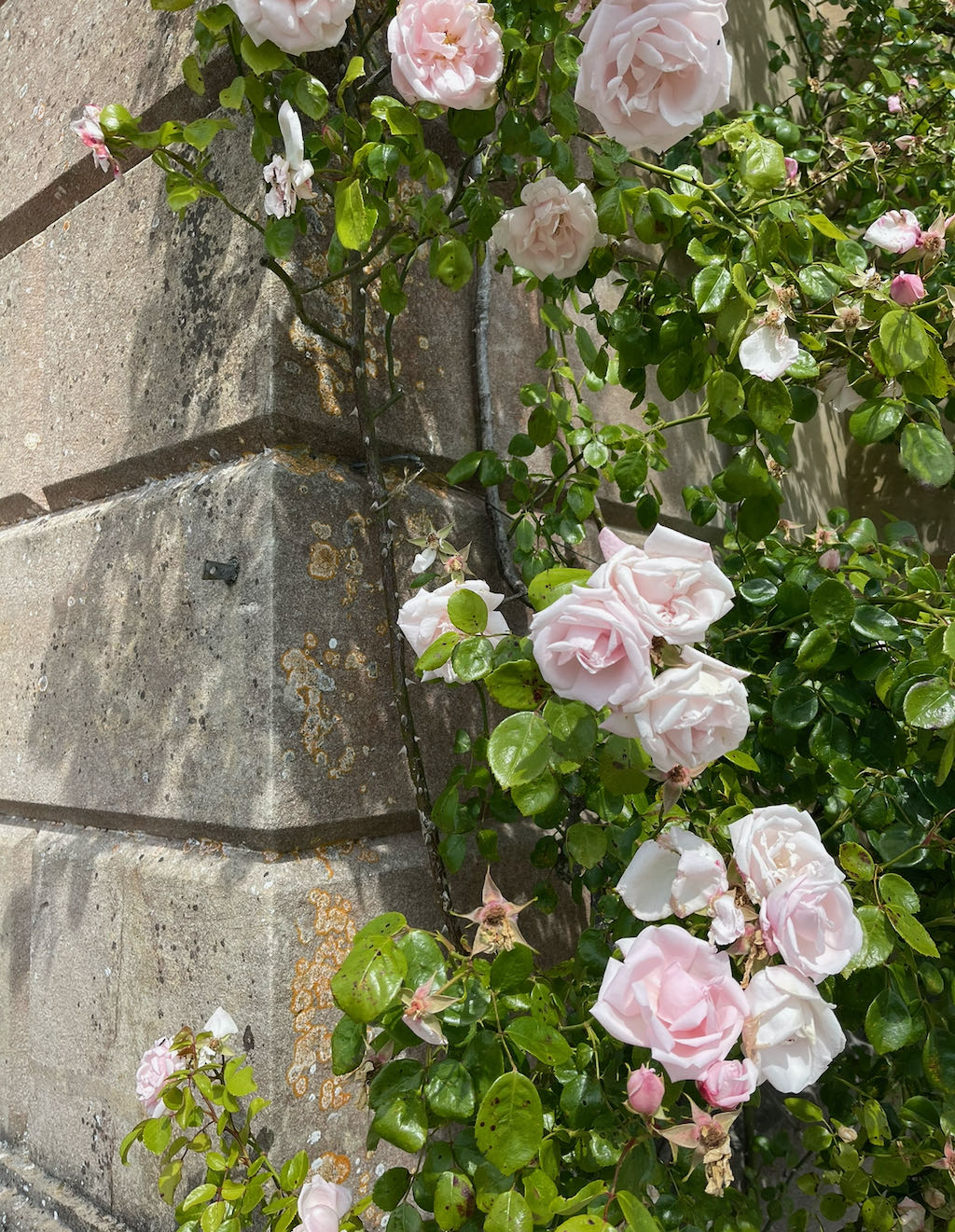 Luckily, I knew someone who would be able to help us. I met Kelly Tesiero of The Elegant Garden when we were in the early planning stages of building, and she promised to come back and help us when we were ready for "phase two" of landscaping. She is a garden designer of many talents with a passion for native and wildlife friendly plants that will thrive without harsh chemicals or lots of maintenance. I got on her waiting list in the fall and she came up with the most amazing plans that fulfilled the brief and more: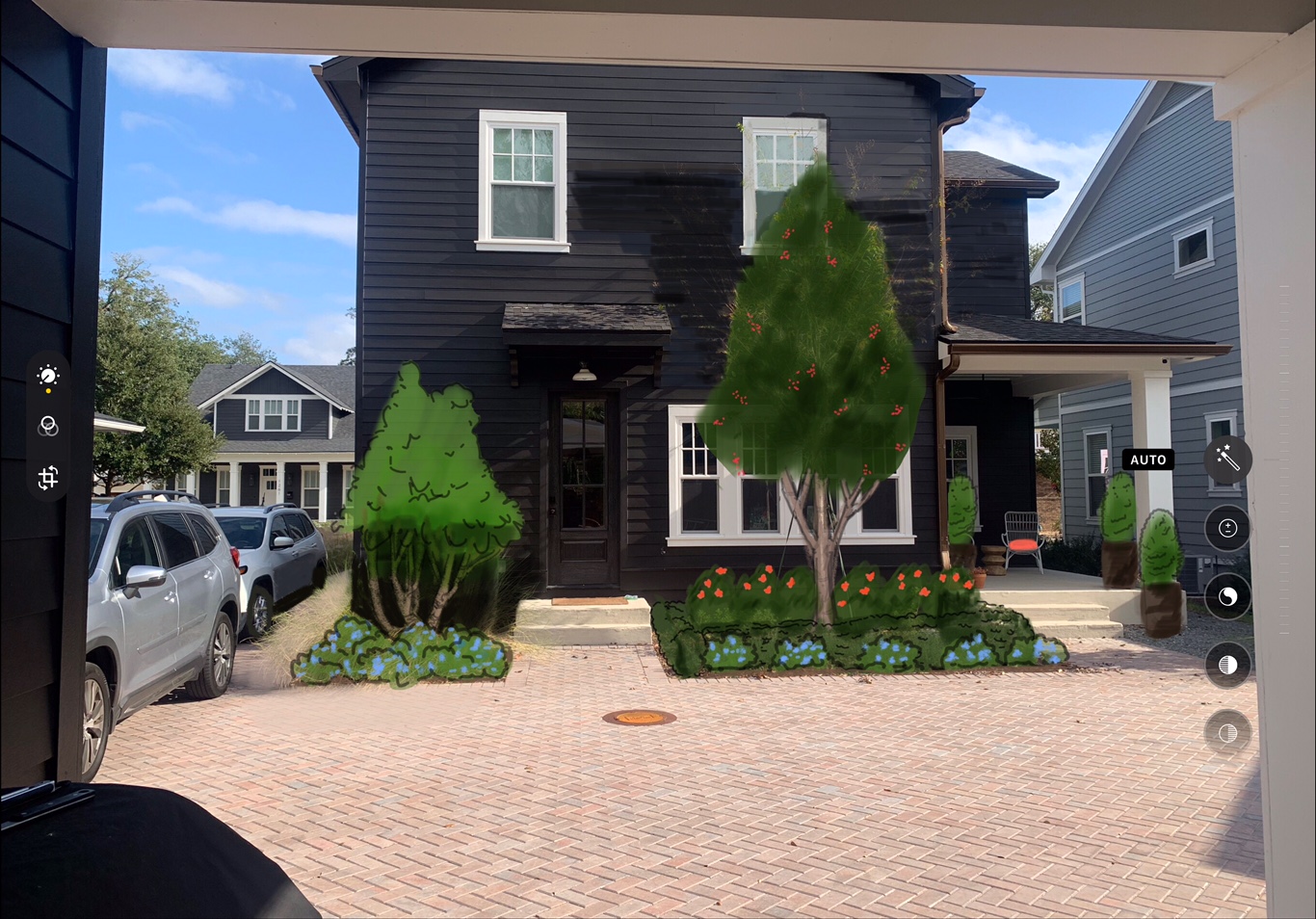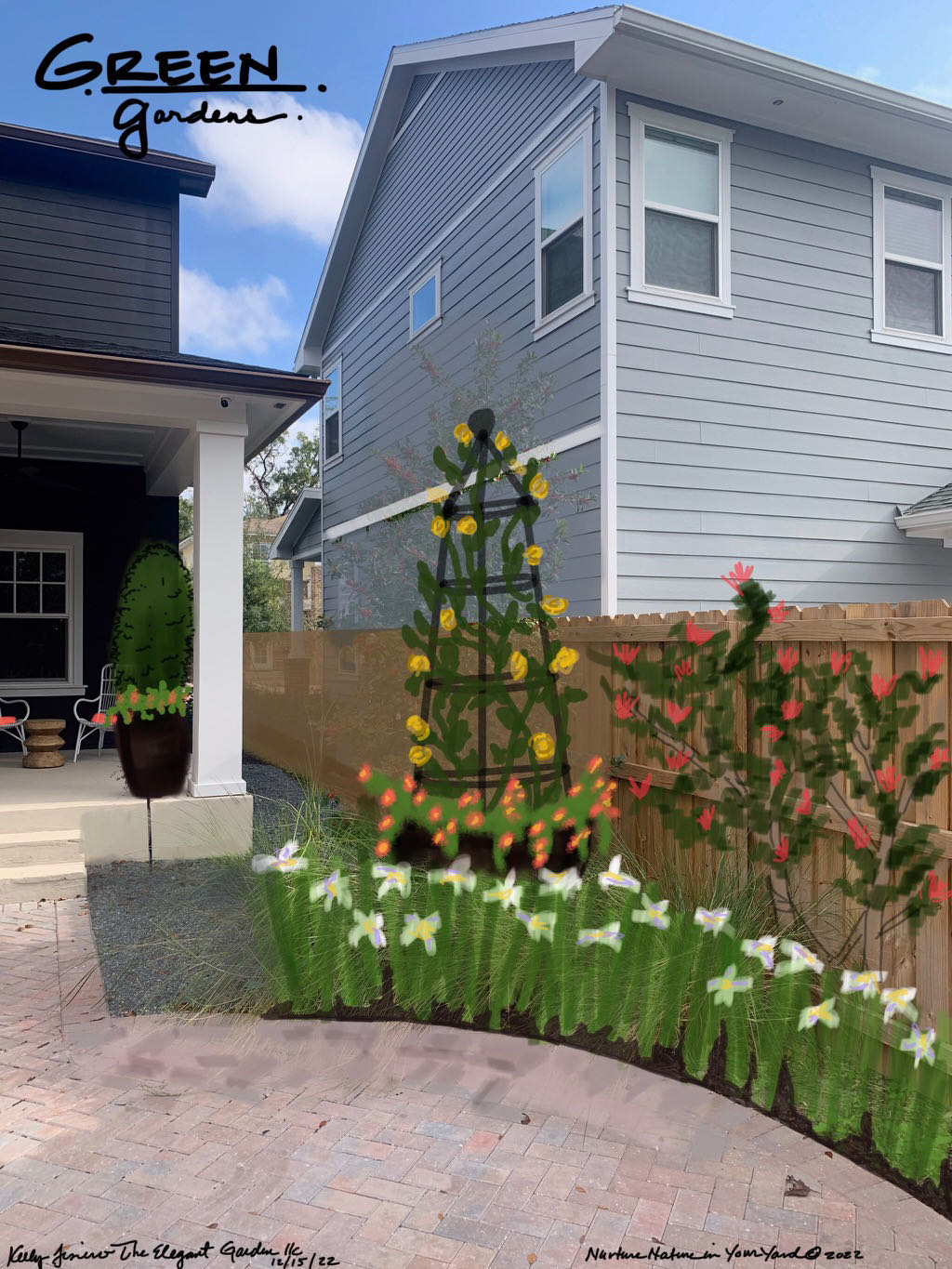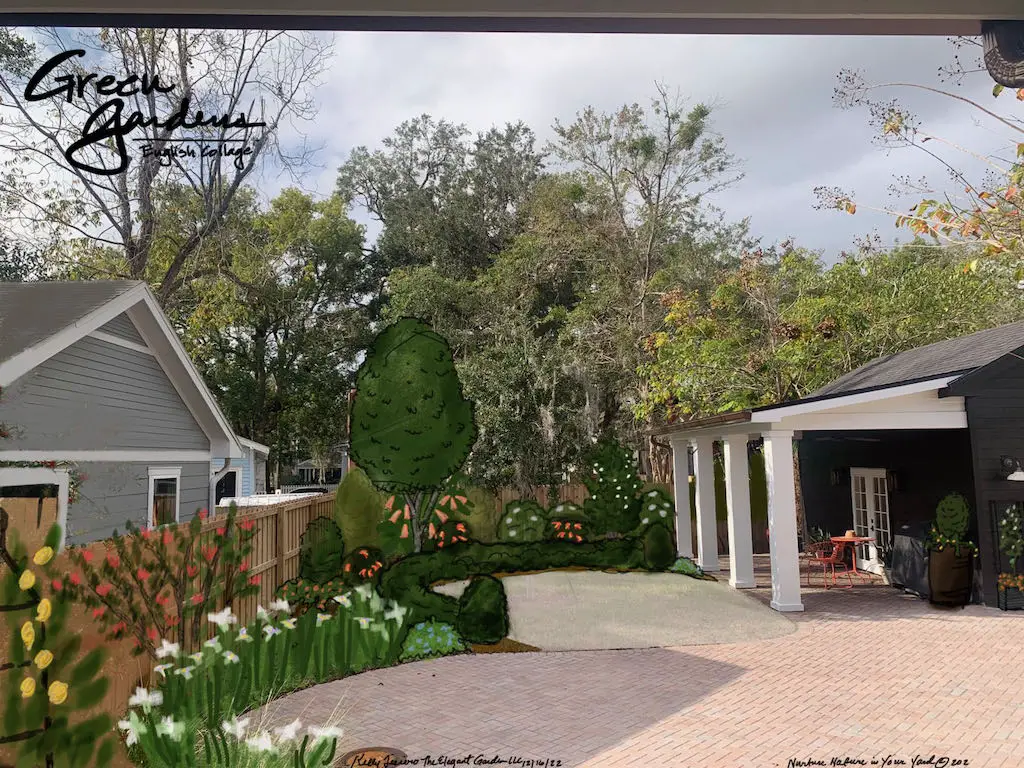 As well as adding all the beautiful flowerbeds, we also decided to replace the grassy area with gravel patio. The plan is to have the firepit set up in that spot...for the months of the year that it's cool enough to use it, at least. It also gives us that "English cottage" feel that I'm pining for.
I approved the plans almost immediately and we then met together with the landscaper. He spotted some areas of our yard that weren't draining properly and suggested some fixes. We also asked him to add a fence around our side yard so that we could put the grill there out of the way, and he also quoted us for a lighting package which we were able to fit into our budget.
Related: Backyard Design and Renovation: Dos & Don'ts
With Kelly as our "garden concierge" the whole planning process has been very smooth and painless which has been such a relief. In my project list, I categorized as a big project—but on our part it has been a lot less work than anticipated. Kelly fully understands my vision, and so I have been able to trust her with the process.
I've had my eye on furniture and planters and thought I'd wait to purchase until the landscaping work was complete, but a few of the pieces I'd been looking at went on sale so I went ahead and got them. Then a friend gave us a heads up that there was some brand new Article furniture at a nearby thrift store at 30% off the already heavily discounted prices, and we found the perfect comfiest chairs for the porch off the garage. (Side note: after having zero covered space at our last home, we opted for three porches at this house! No regrets at all. Shade is everything.)
Here's all the furniture and accessories we have picked out so far: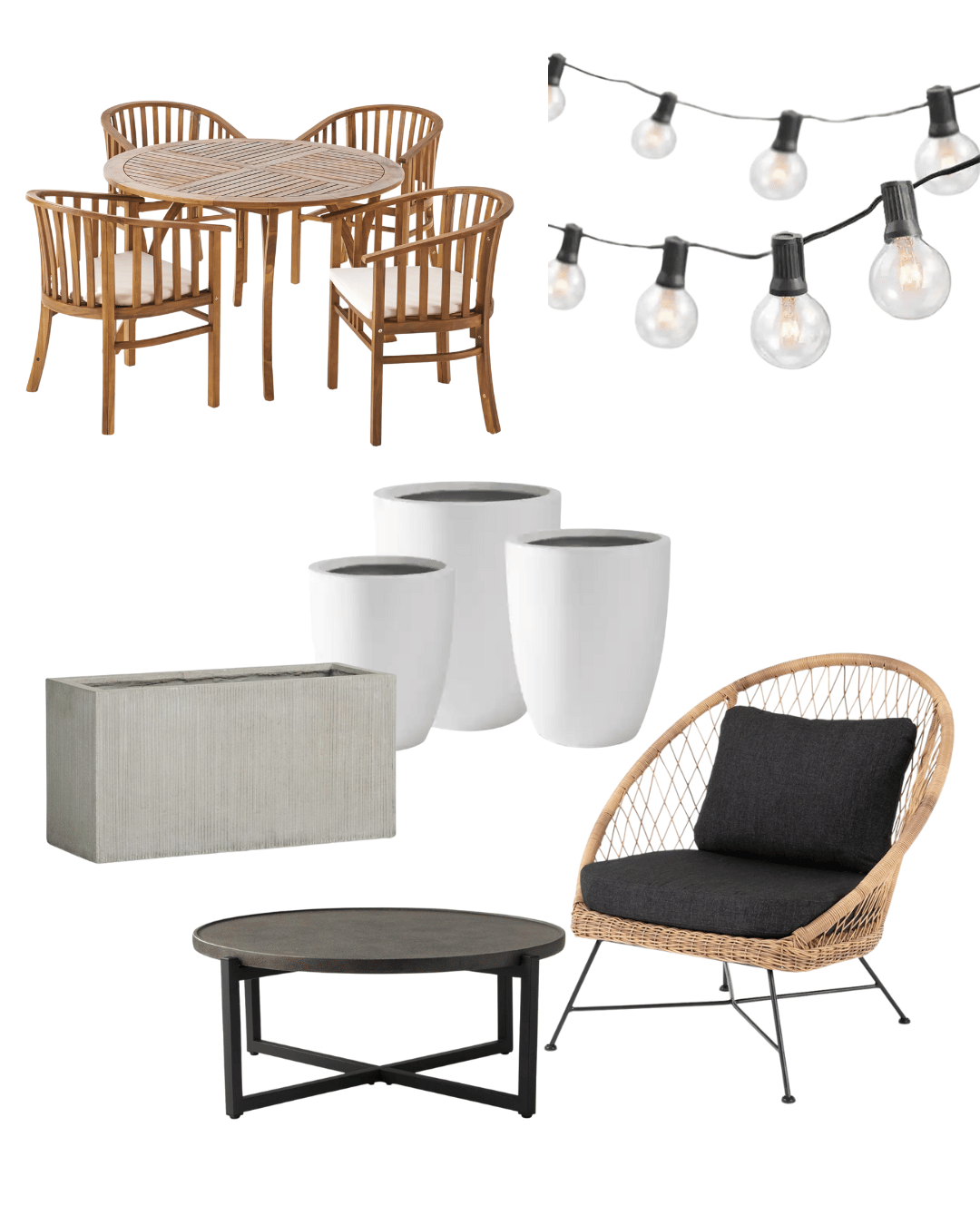 Dining set | String lights | White planter set | Gray rectangle planter | Coffee table | Lounge chair
To prep for all the work happening next week, we'll be scrubbing the siding and cleaning off the cobwebs. Thankfully it's not too hot yet. I can't wait to share the spruced up and beautified backyard very soon!
---