Owning a house has been a dream of mine for a very long time. During our years of renting I would scroll through pages of houses on Zillow that I had no means of buying, and imagine what I would do with them if I was the lucky owner.
Often they would be in a completely different city to where we were living. The more frustrated I was with living in a particular apartment or house (we rented five different places in seven years of marriage), the more time I would waste scrolling. In my mind, the idea of being able to put my own stamp on a home without having to get someone else's approval outweighed those annoying-but-necessary house ownership responsibilities like paying for attic insulation and cleaning out the dryer vent.
The problem was, I didn't want to own just any house. I wanted to make it my own. We had always put our own stamp on our rental houses but were limited in what we could do...I was ready to go big and redo a kitchen, bathrooms—the whole shebang. That was the big dream. And this is the story of how it unfolded.
HOUSE SHOPPING
As we are living in the US on a work visa, we weren't able to get a mortgage until we had 2 years worth of US tax returns—apparently good credit scores don't travel across country borders.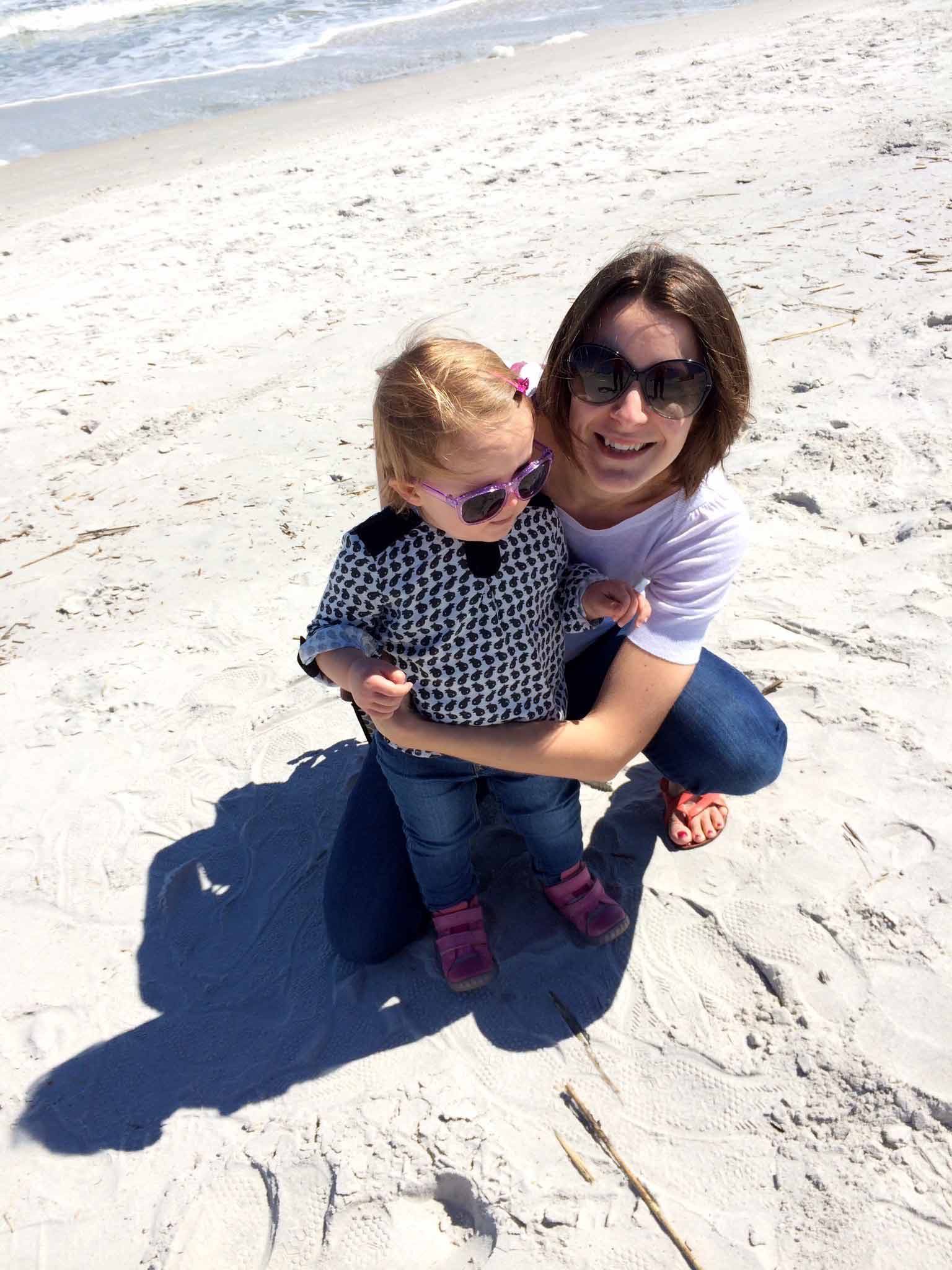 Visiting the beach a few days after moving to the US: at this point I was desperately trying to get someone to give us a mortgage—to no avail
When we were FINALLY pre-approved (we had been counting down the days as the washer in our rented house had been broken for 6+ weeks and our landlord wouldn't replace it and we were ready to own a house thank-you-very-much), we excitedly called our realtor and she set up three viewings for the following day.
1. House Number One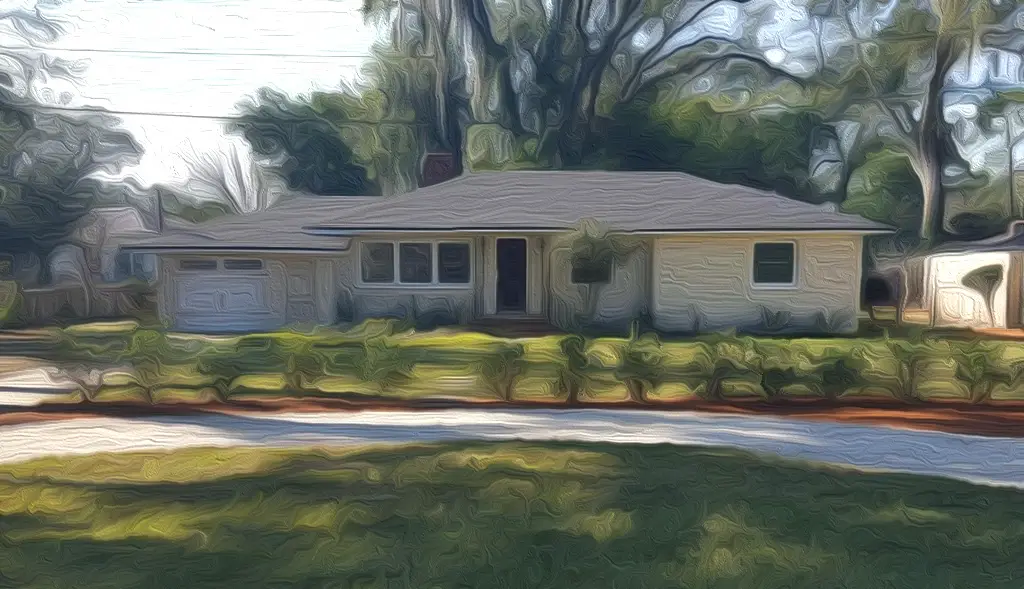 We were excited to start house shopping, and the very first house we viewed was...okay. The location, size and condition were fine. Not great, not bad. The price was a fair bit over what we were pre-approved for, so we would have zero room for a renovation budget, if they even accepted our offer. Our keen spirits were only slightly dampened, though, and we quickly moved onto the next house.
2. House Number Two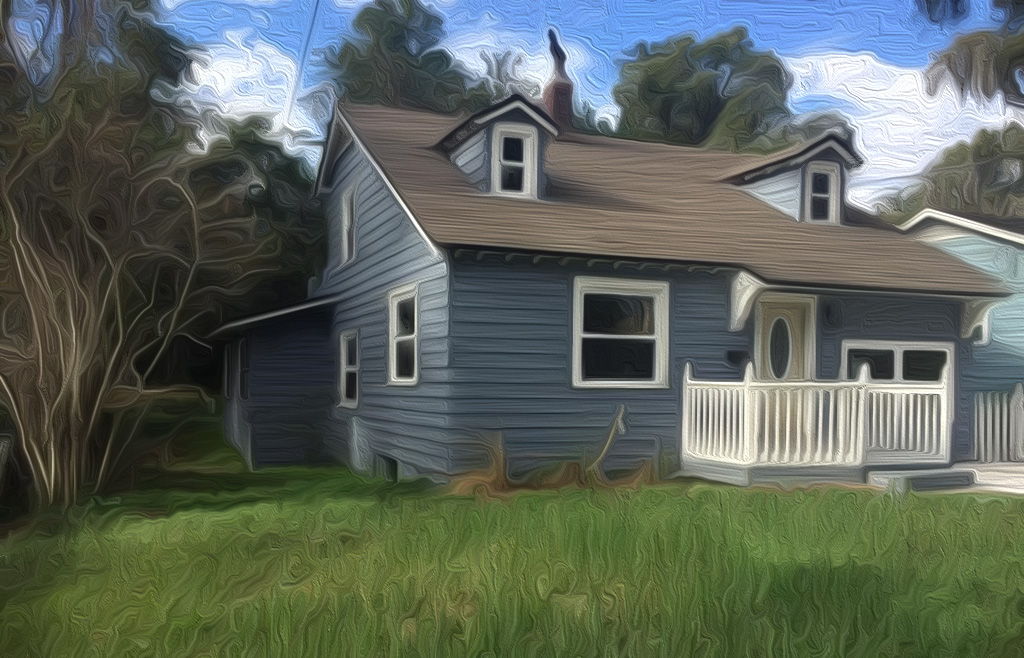 I had already seen this house online and loved it from the outset. It had dormer windows, a sweet front porch and loads of character. The interior needed a lot of work, but it was also very very cheap for the area.
However, it turned out this house, with all of its charm, had a bit of a dirty secret. Our realtor had actually sold the house a number years before and so knew that because of the slope in the backyard it flooded every time there was a heavy downpour. Which is pretty much every day in Florida summer. Womp. A no go for us.
3. House Number Three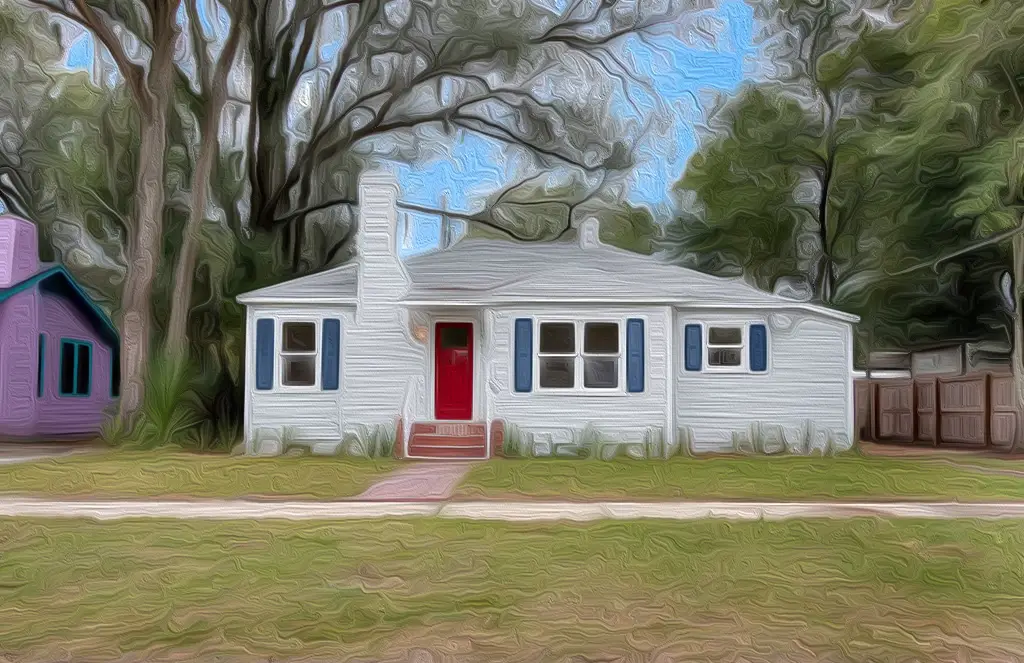 This house was completely overshadowed by the house next door, which was painted a bright purple. It wasn't in the best of locations, and was right opposite some commercial warehouses—although it was still in our preferred school district so worth considering. It had been renovated already but they didn't do a very thorough job—for example, a Nest thermostat had been installed but there were holes in the wall that needed patching. Sigh.
So that was our first ever day of house hunting. And those were the only three houses we knew of that were within our preferred school location and within our budget. We felt deflated and it was back to the waiting game. But thankfully in this case, not for too long.
The very next day, we got a text from a friend about a "for sale by owner" house on a street that we already knew and loved. We got on the phone and arranged a viewing for that morning. We already knew the location was perfect (less than a five minute walk to the girls' preschool and the elementary school) and we knew that it needed some renovation. Our first impression of the exterior was that it was a bit of an ugly duckling. But that didn't put us off. The interior had great light, good sized bedrooms (although there were only two of them) and nice original wooden floors. It also had a good "feel" which is a difficult thing to quantify, but it's important to us.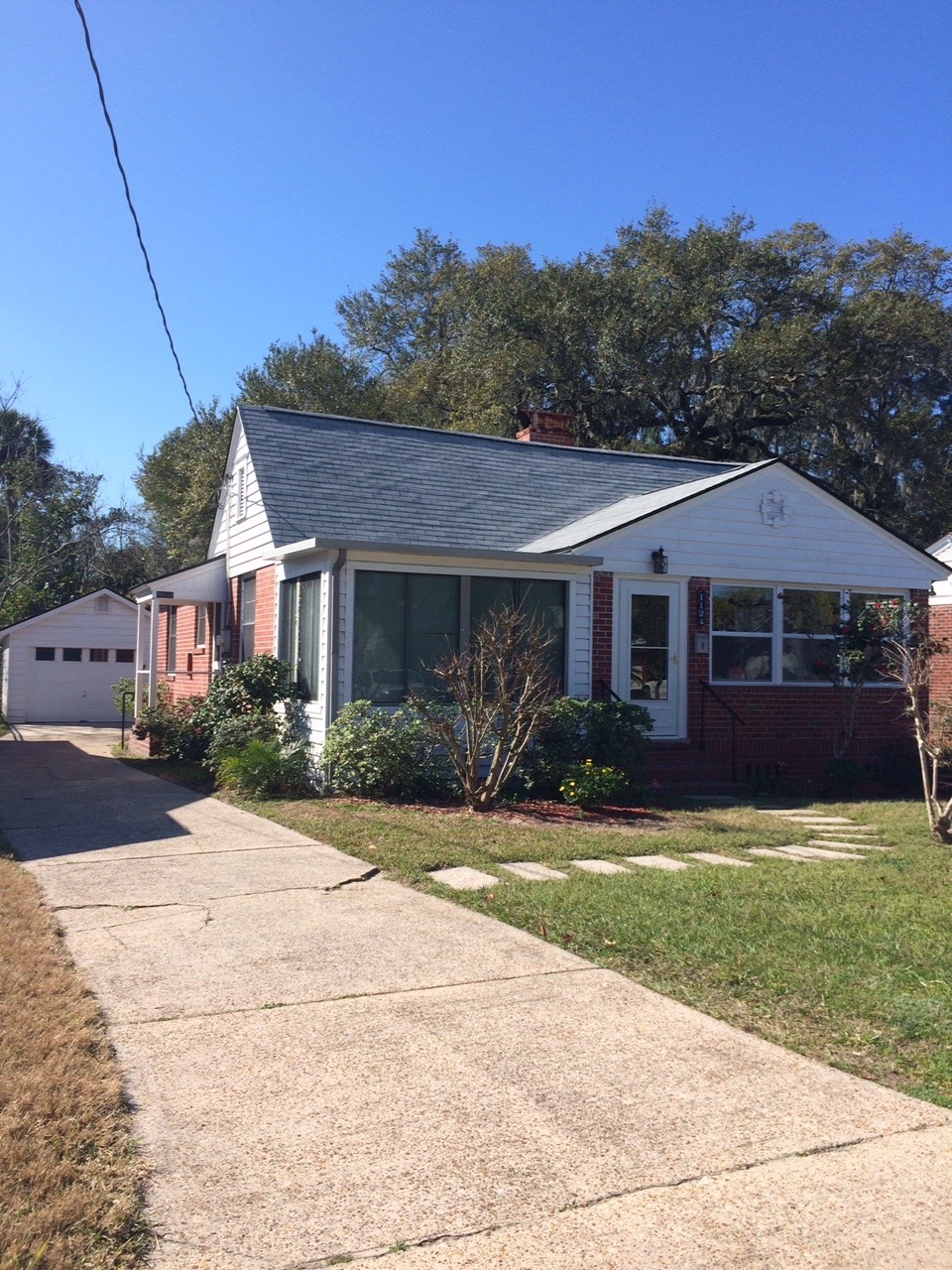 We were excited, but felt that we needed a second or third opinion, so we got on the phone to some friends who are architects, as well as a friend who would potentially be able to take on the construction work for us—or at least be able to give us an honest opinion of whether he thought it was a disaster zone or not. (If I didn't mention before, we had ZERO DIY skills. Literally none.) They all gave us a tentative thumbs up and we were left to make the decision of whether we thought we could make this house work for our family.
The pros list
Location location location (plus we already had friends on the street - ready-made community!)
It needed work but had good bones
The lot was manageable (we didn't want a huge yard)
It was within our budget
It had a good "feel"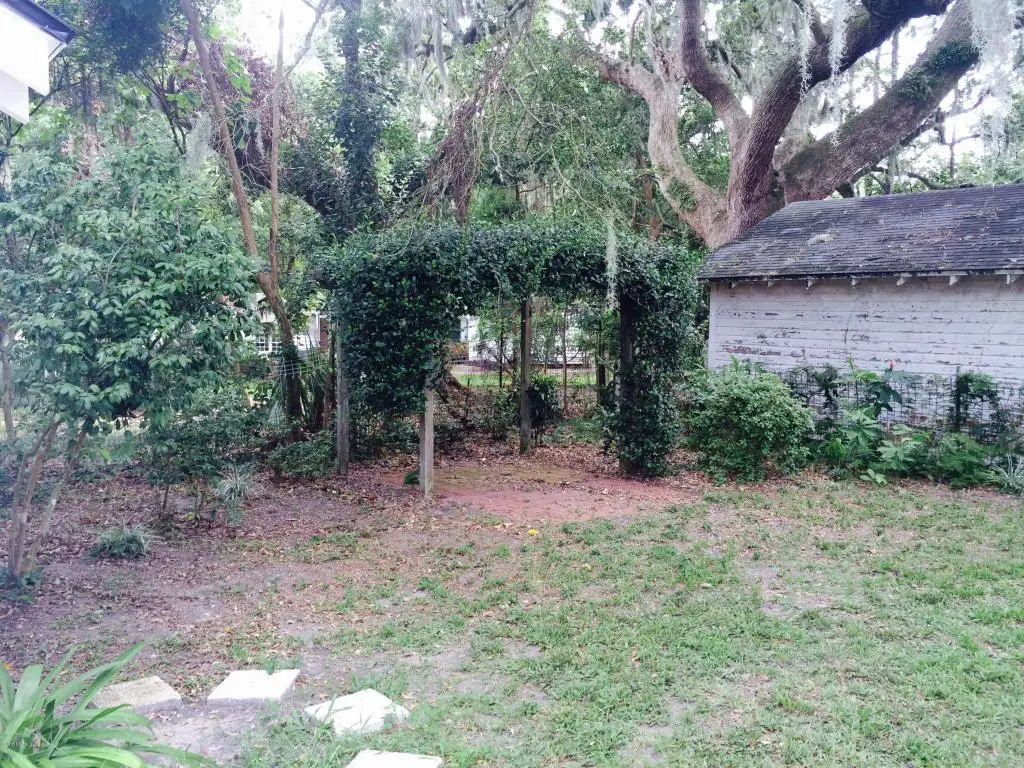 The cons list
Space was tight - it was at least 200 square foot smaller than our rental house and we would be losing a bedroom
We really didn't have any idea whether our modest renovation budget would stretch to cover a new kitchen, two bathrooms, plumbing work, new light fixtures, drywall, trim and painting. Our only experience of costing that kind of thing had come from watching HGTV.
We weren't sure how we could relocate a bathroom to make a master suite. The existing second bathroom was the worst part of the house—it had been added onto the front corner of the house as a flat roof sunroom. Because everyone wants to shower in front of the whole street, no? You had to see it to believe it, it really was that bad. Keeping that bathroom in that location was a no go. As was only having one bathroom in the house.
To complicate matters, another house came onto the market that afternoon within our budget and on the same street as the house with the flooding problem. We went and looked at it and liked it but didn't love it, however on paper it did seem like the more sensible choice. It was bigger in square footage and already had a third bedroom. So we decided to sleep on it and hope that things would feel less confusing in the morning.
A HOUSE OF OUR OWN
We slept. We woke up. We felt peace about moving forward with the two bedroom place on the street that we loved and so we put in an offer which was immediately accepted. Whoosh. Within 45 days we were closing! It was a super smooth process, which was very fortunate as we had already told our landlord that we were planning on moving out. But there was a lot of work to be done before we could move into the new house, and on an extremely tight timeframe. Still, we had a few days to celebrate being homeowners for the first time before the real work began.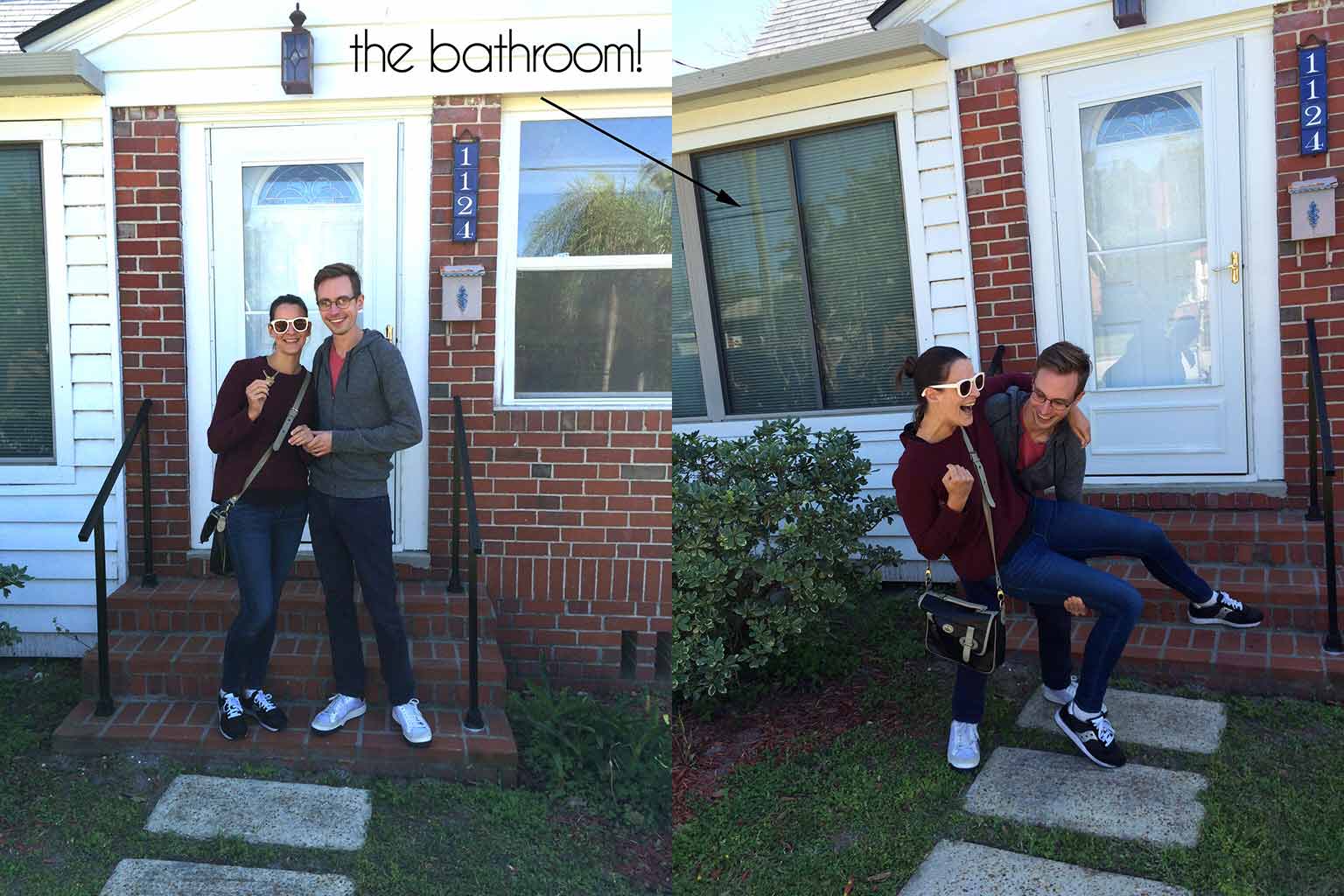 This post is part of a three part series where I talk about our house buying and home renovation process so far. Be sure to check out the other posts in the series!
---