As part of my recent purge-fest, I spent the best part of a day simplifying all of the childrens' books in our home. I come from a family of book-lovers, and so our collection grows substantionally every Christmas and birthday. Therefore, it's an area of our home that can feel cluttered and overwhelming.
For storage, we have a book caddy from Crate and Kids, a vintage bookshelf, and a couple of shelves in our living room built-ins dedicated to childrens' books. These are all perfectly functional storage pieces, but what these pictures don't show is how often they ended up getting messy and out of control.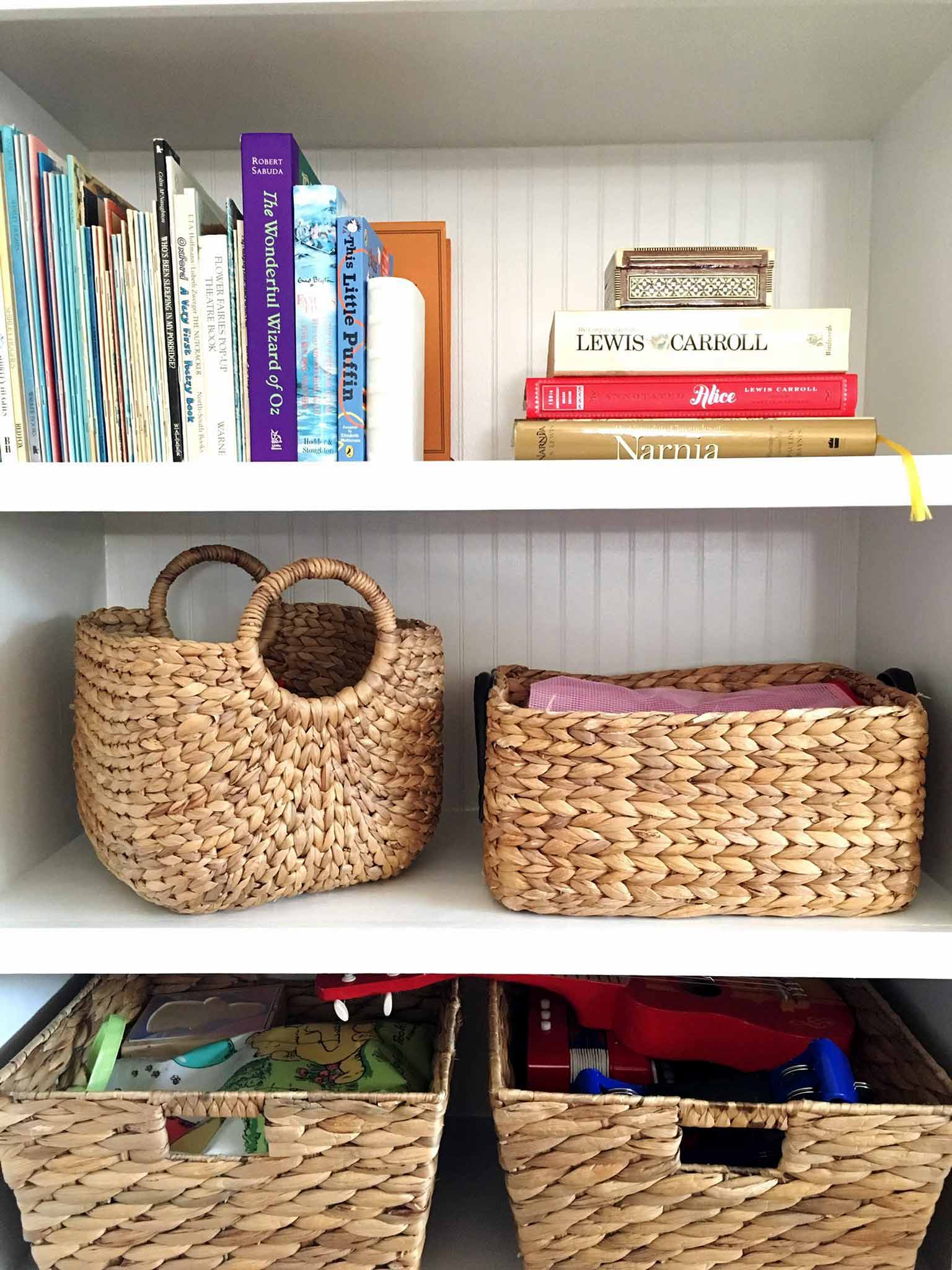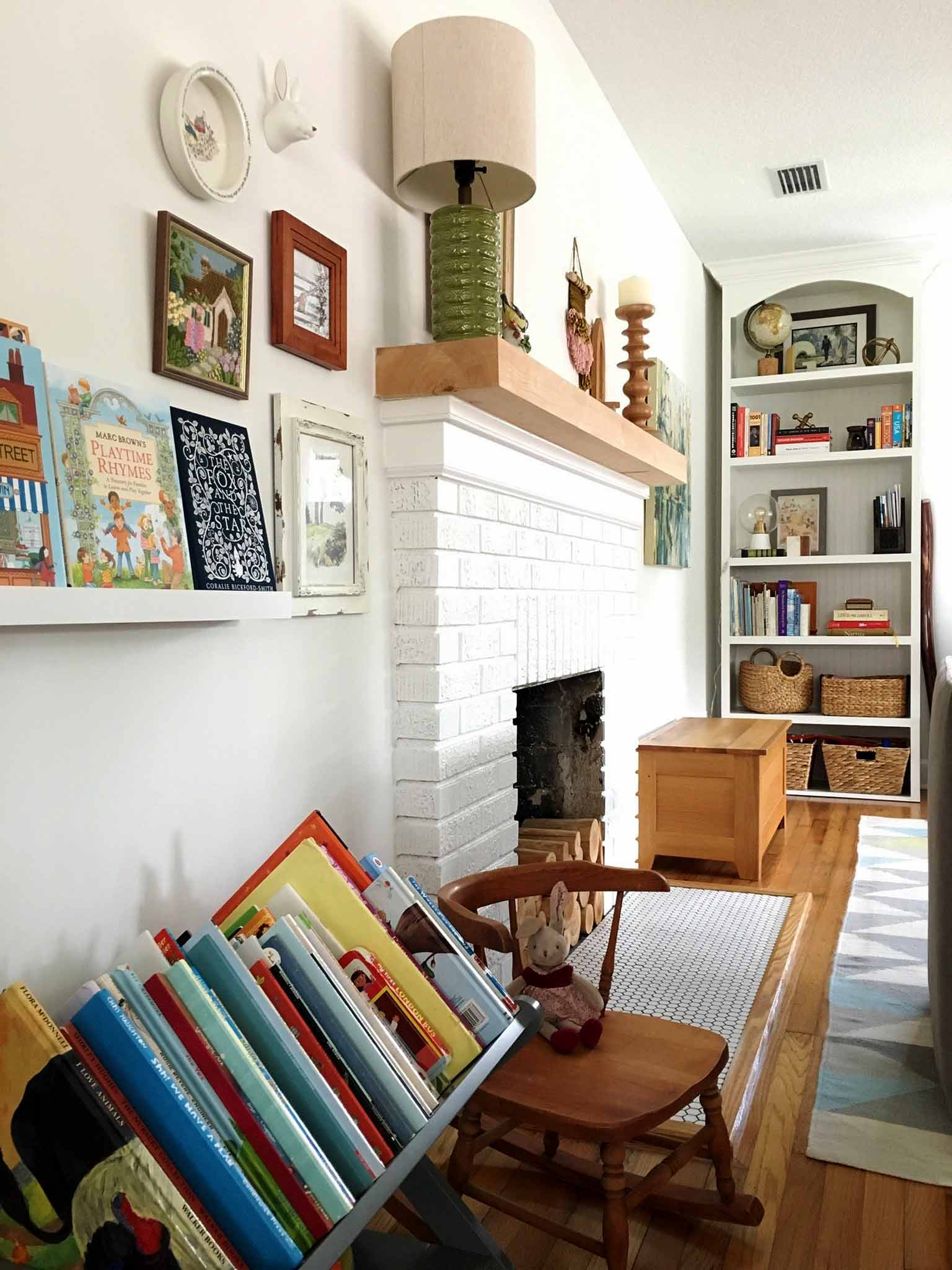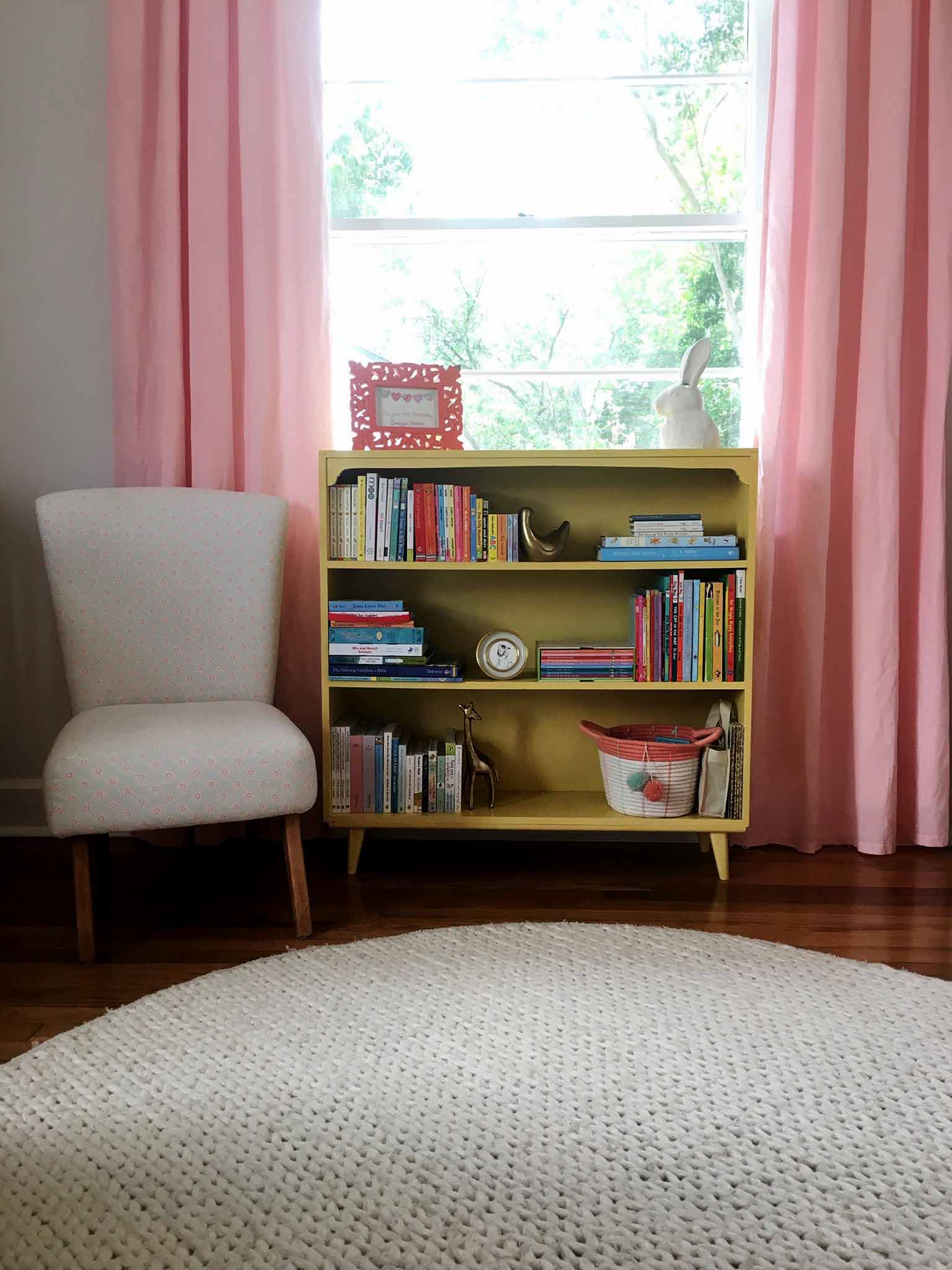 So how did I fix the problem? It was task that I was not looking forward to, but I'm glad to say that it was easier than I thought it would be, and actually didn't require me to part ways with too many books.
Here's the method I used to get our book clutter under control:
STEP ONE: GATHER
In true Konmari style, I started by pulling every single kids' book off of the shelves, and piled them all up in our living room.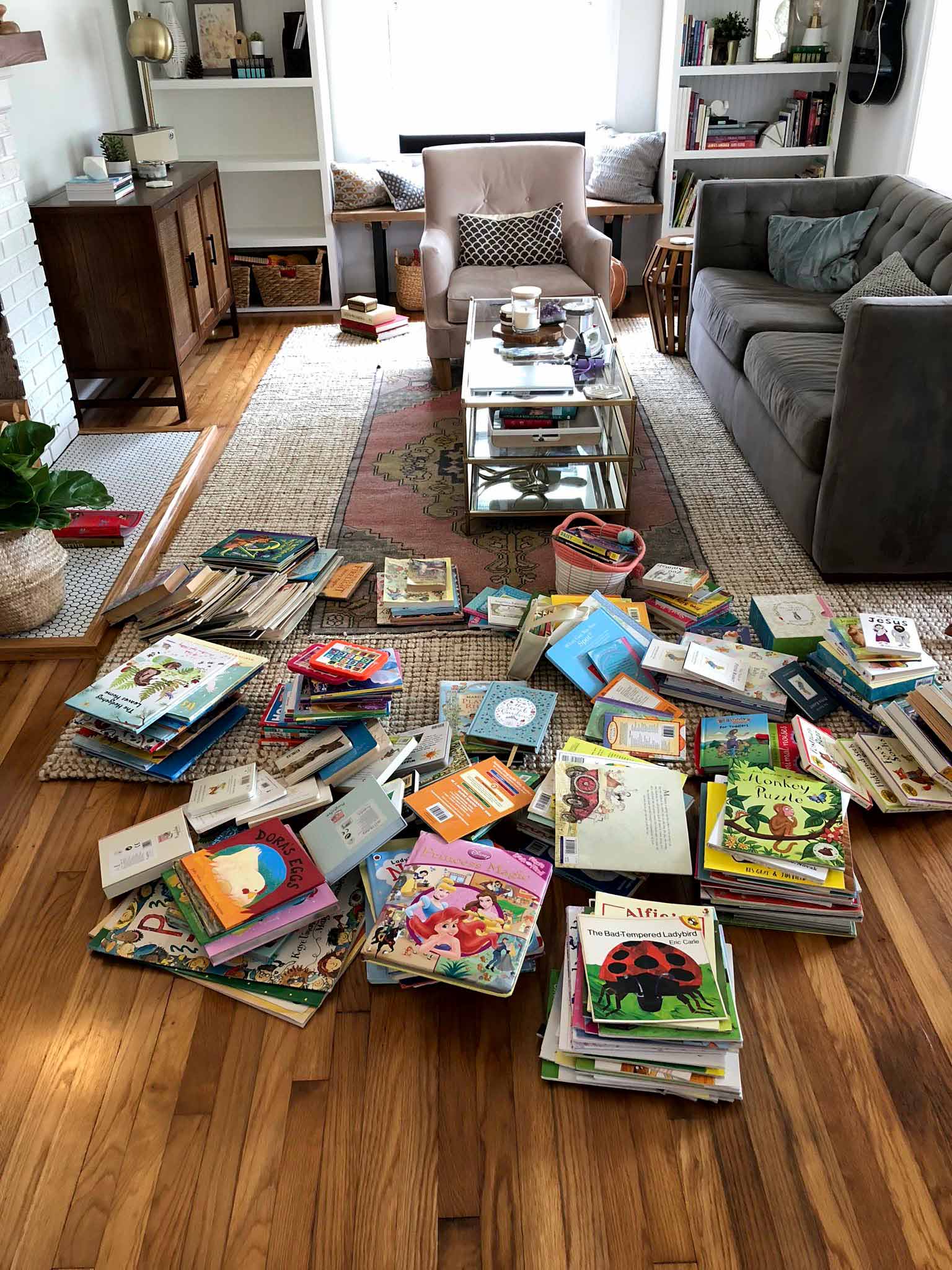 I looked through each book one by one, and pulled out the ones that I was happy to part with—these included worn out books, anything that we disliked reading and tacky/novelty books. We keep a pretty high caliber of books in our house, so the pile wasn't reduced by much at this stage.
STEP TWO: CATEGORIZE
I started sorting the books into the following categories: hardbacks, paperbacks, board books, non-fiction, easy readers, story readers/books with noises, collections/treasuries, bibles and chapter books.
By far, our biggest selection is the paperbacks, so I made a decision to divide this pile into four, and put three out of the four piles into the attic. My plan is to rotate these every three months, and that way we have a fresh selection to enjoy every season!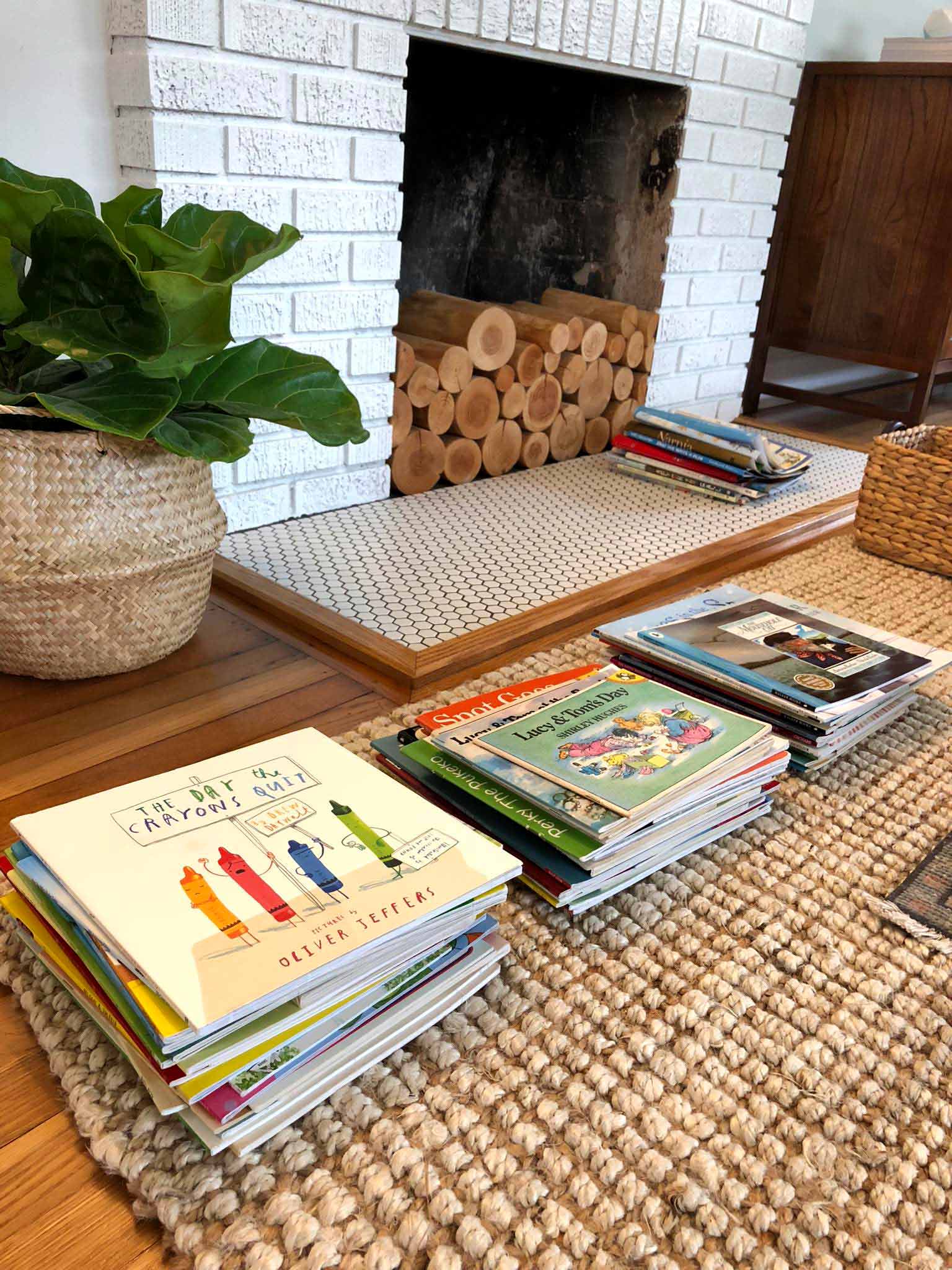 I also stored away the baby board books—they have been permanently out on the shelf since the birth of my eldest almost six years ago, but there really isn't any need to keep them in an accessible spot if they are not needed right now.
STEP THREE: ORGANIZE
Before putting everything back on the shelves, I thought carefully about the function of each room that we were storing our books in. It makes most sense for us to keep the reference books, easy readers and fun (noisy) books in the playrooms—so I decided to move the book caddy out of the living room and into the playroom. We always read our bedtime stories in the living room, so most of the paperbacks and hardbacks went on those shelves. And the bookcase which now lives in the hallway took on everything else—it's right next to the girls' bedroom and they often like taking a book or two to bed with them, so it's in a perfect spot for that.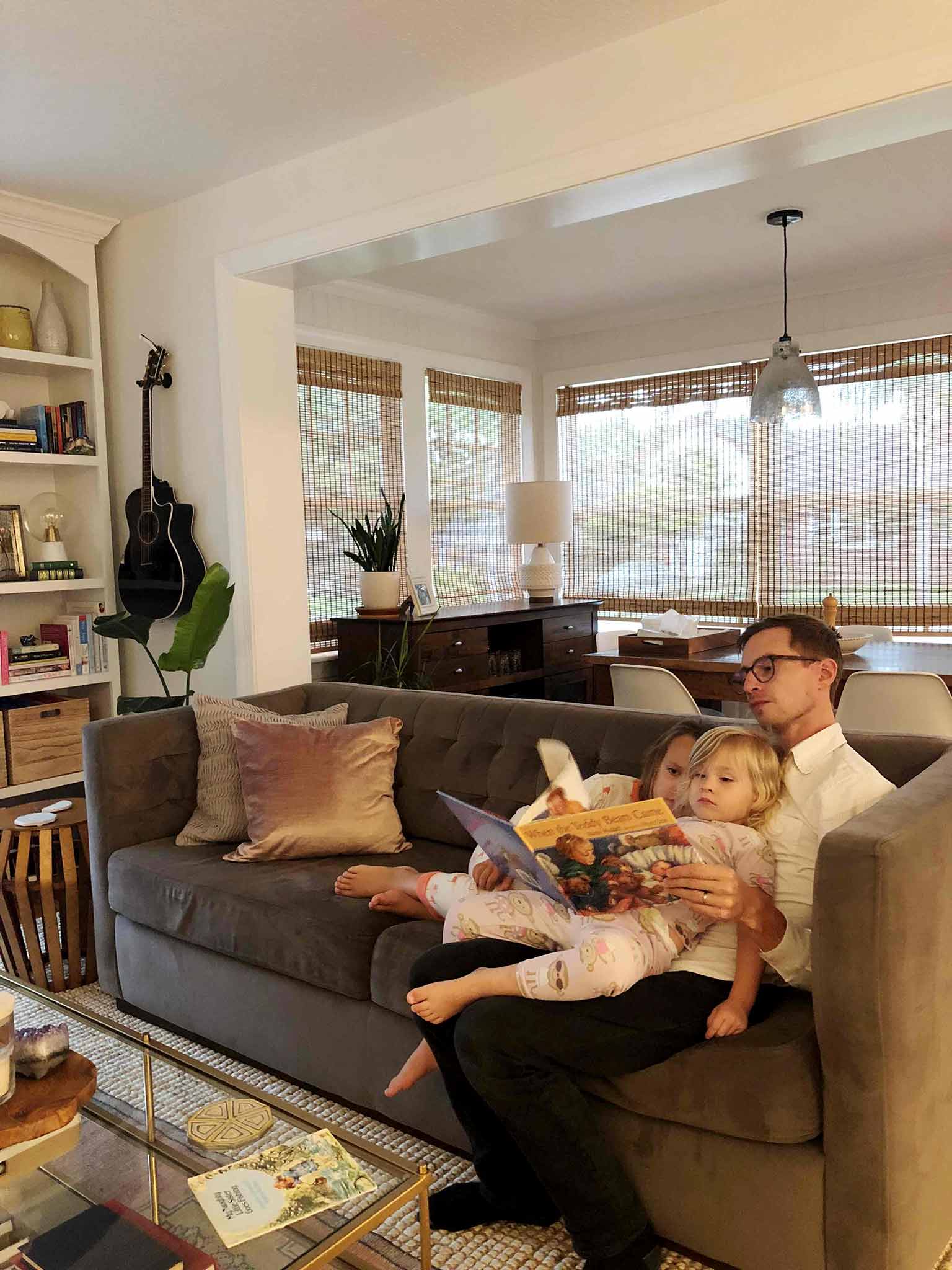 STEP FOUR: STYLE
Books are maybe the hardest thing of all to style. (I seem to struggle with it, at least.) This is why I love the Crate and Kids book caddy—everything looks super cute in it and I love the extra space on the bottom shelf.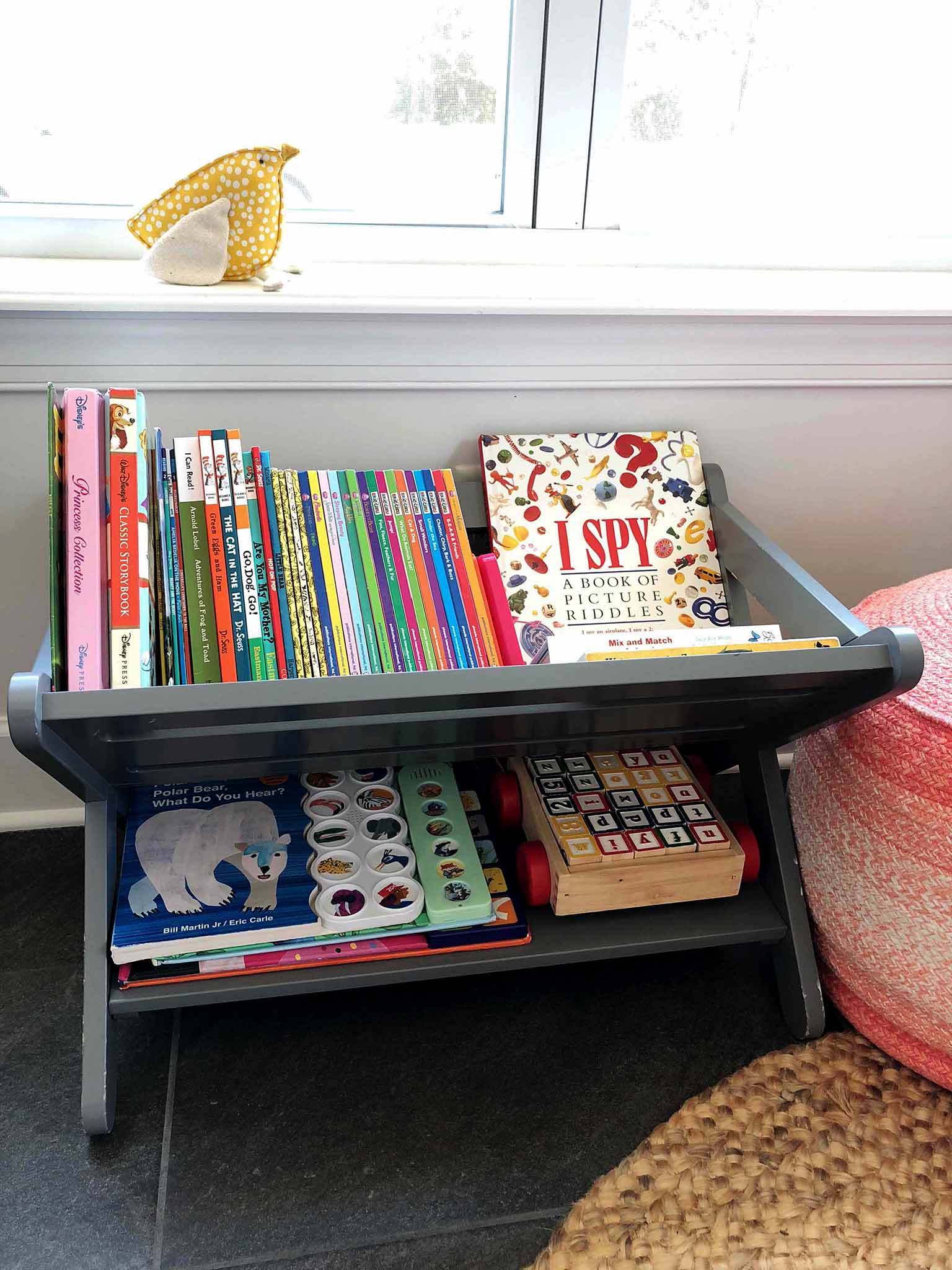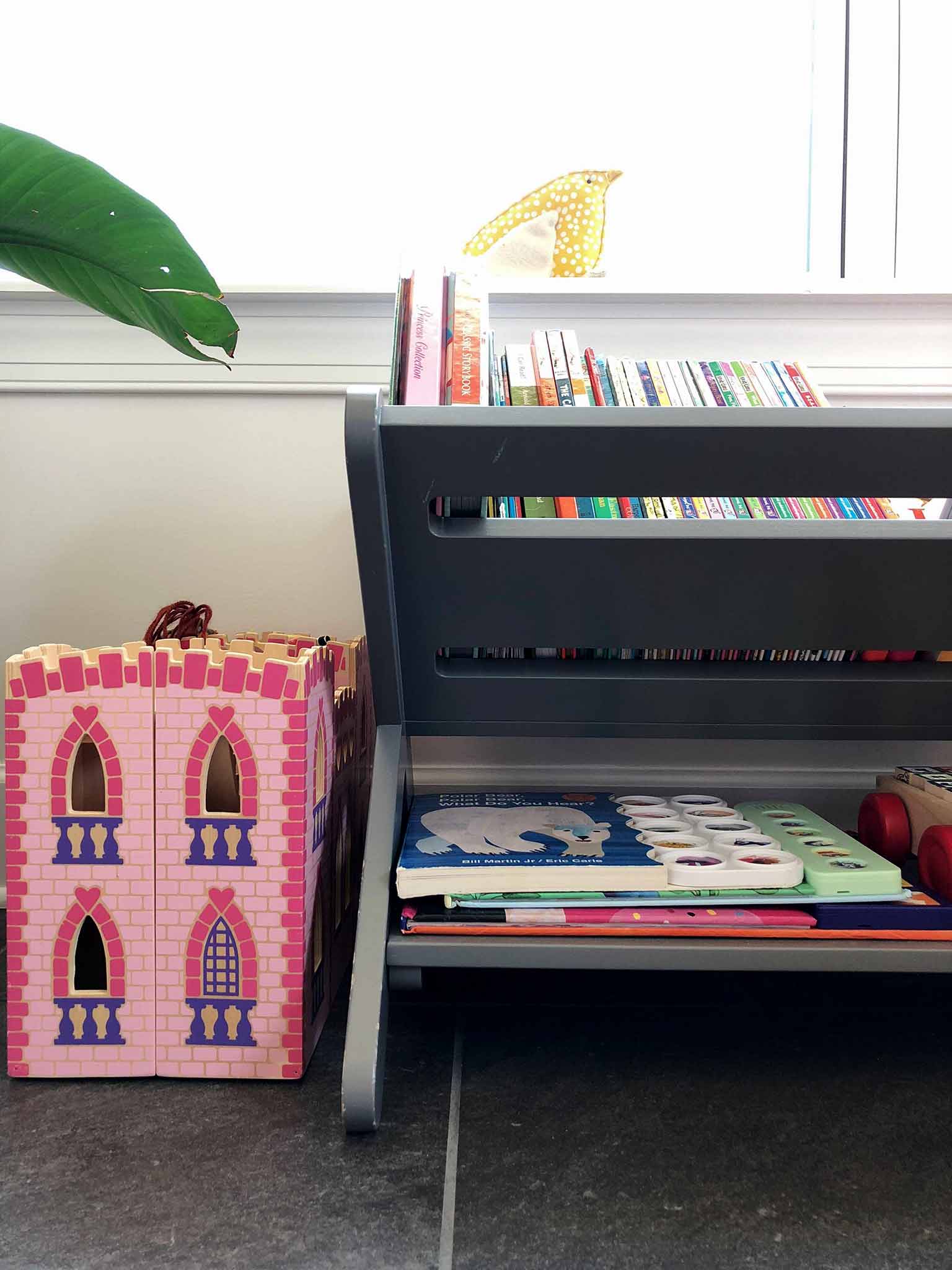 As for the regular shelves, I think the key is to mix it up with vertical and horizontal stacks, and even some baskets or bins to corral irregular sized books. Using a combination of different elements keeps it interesting.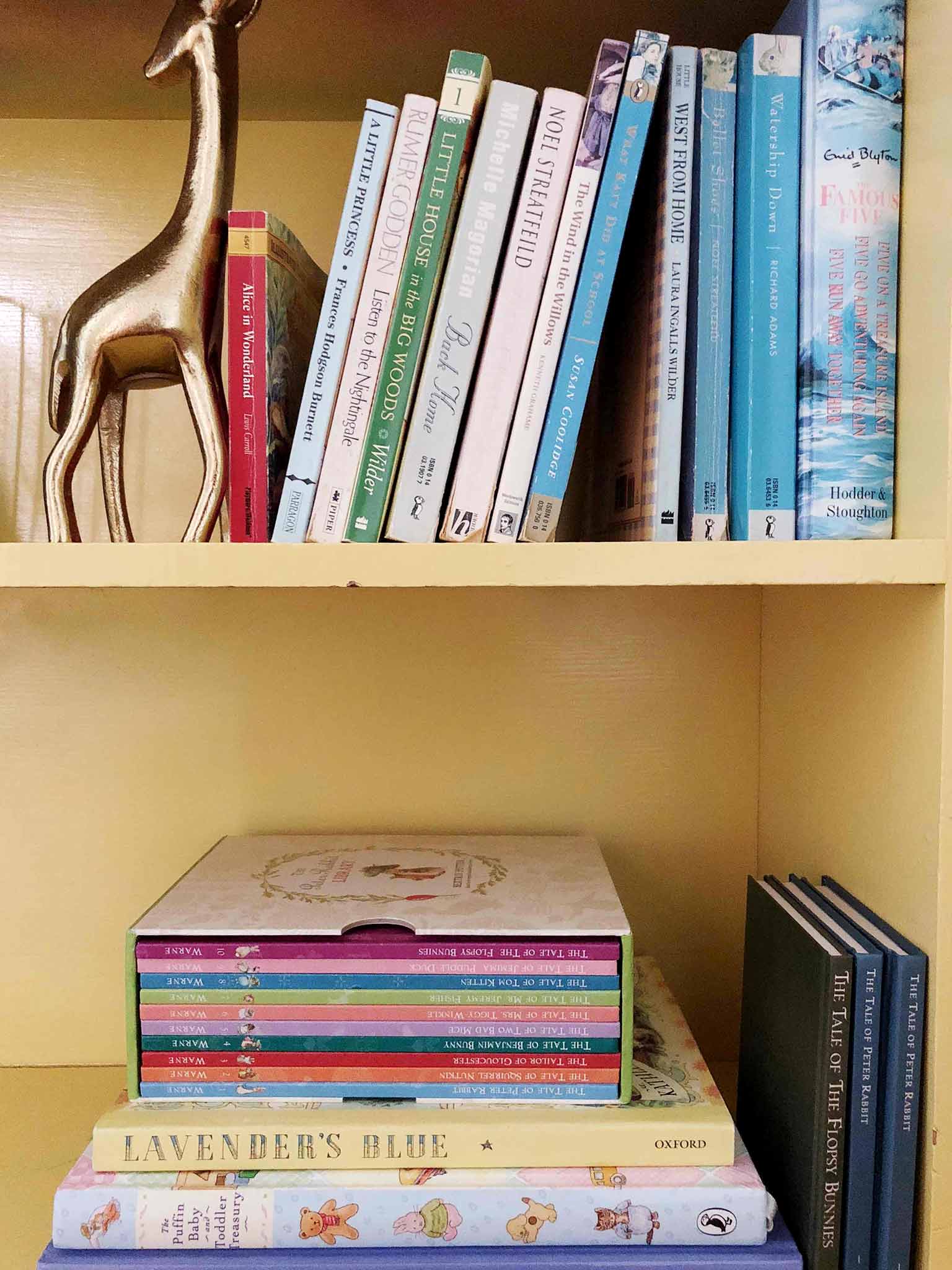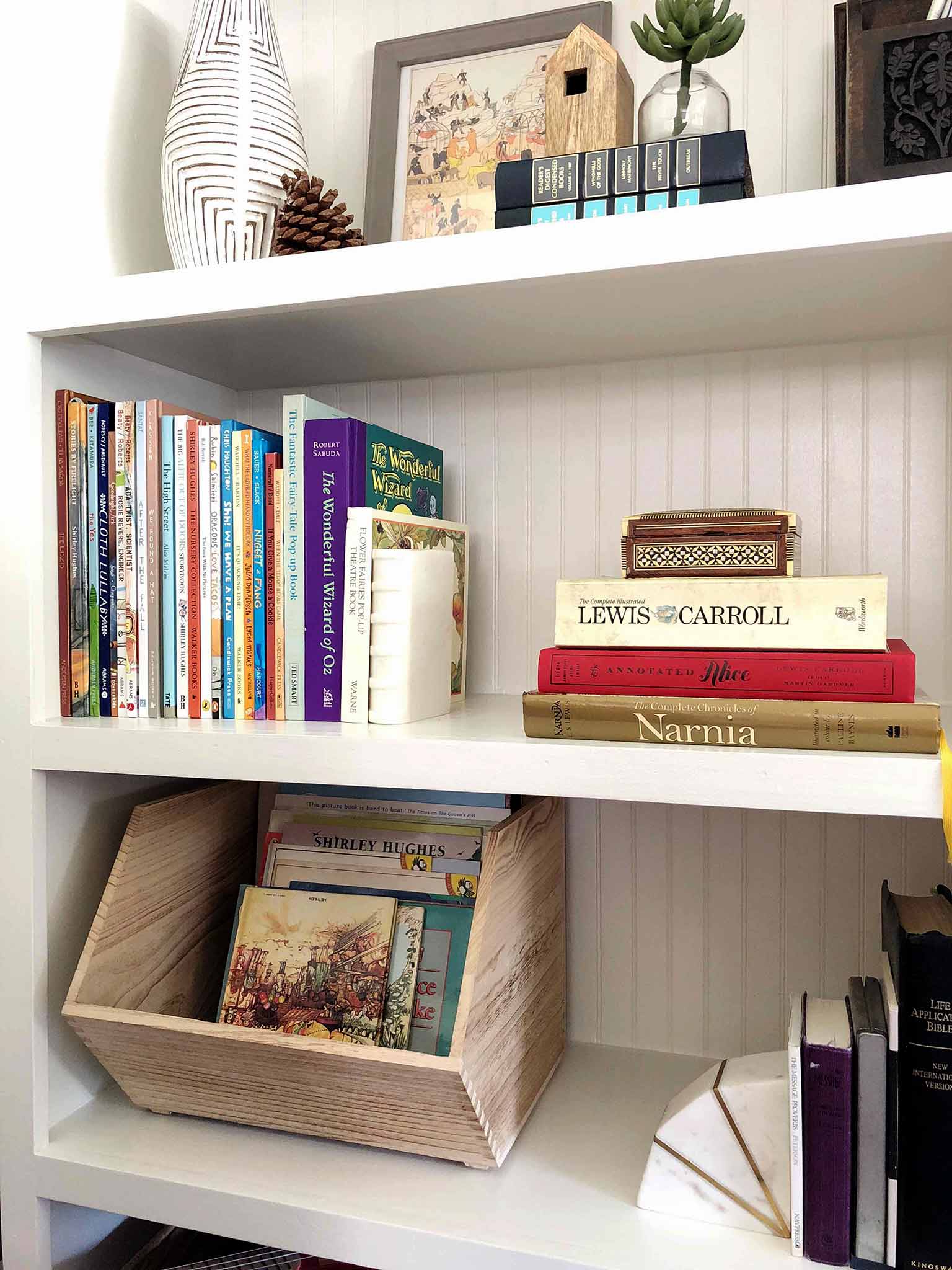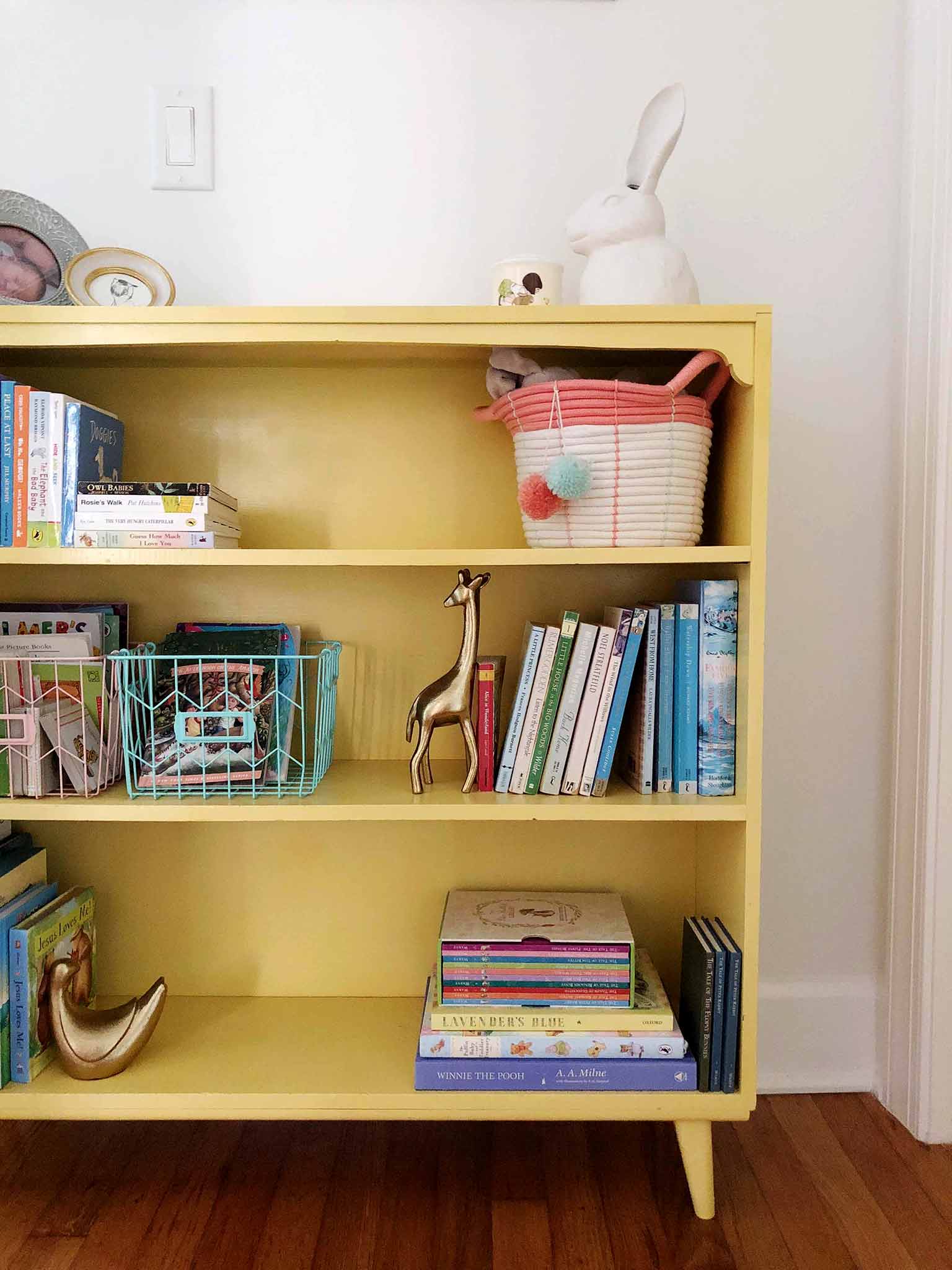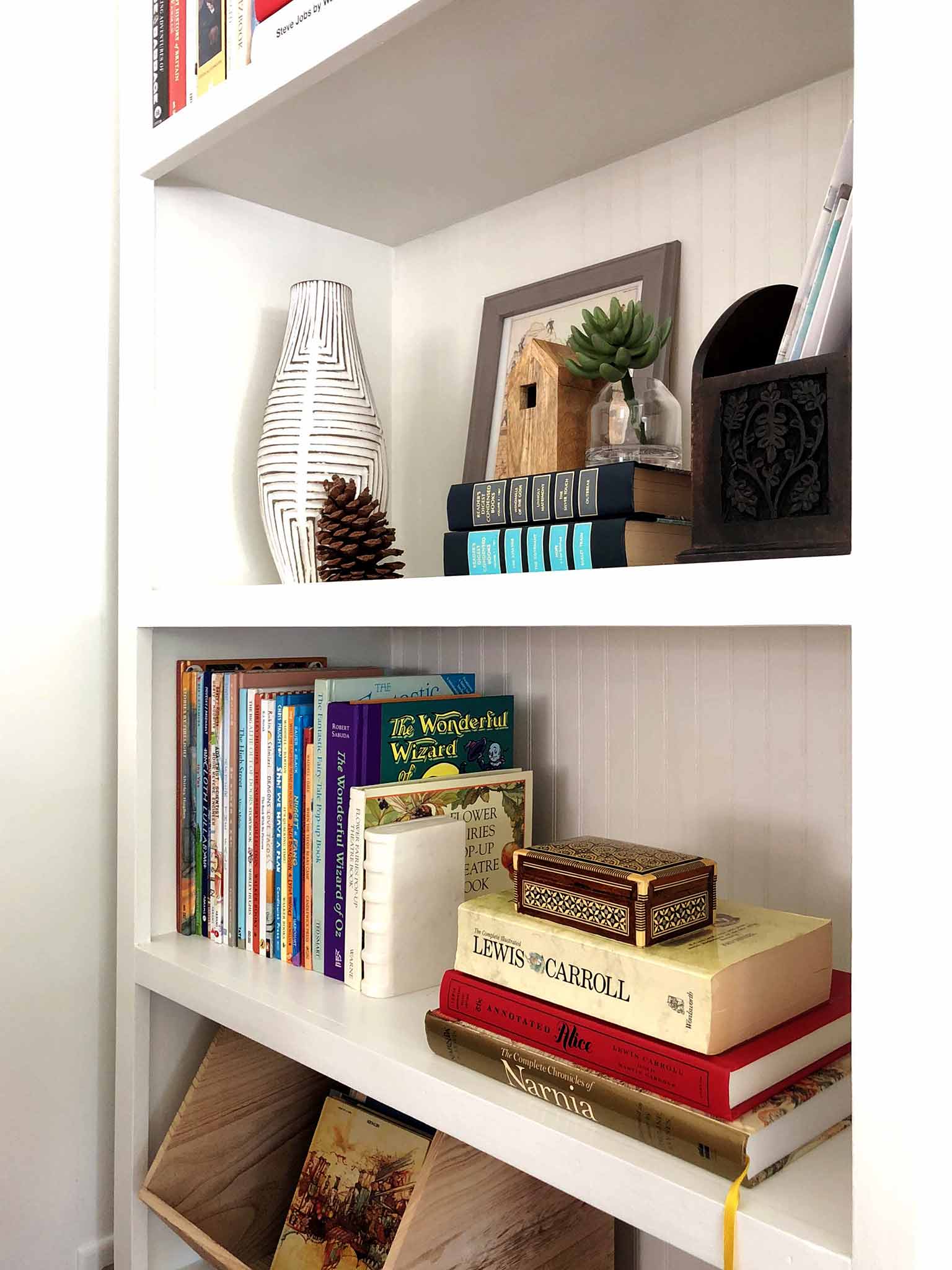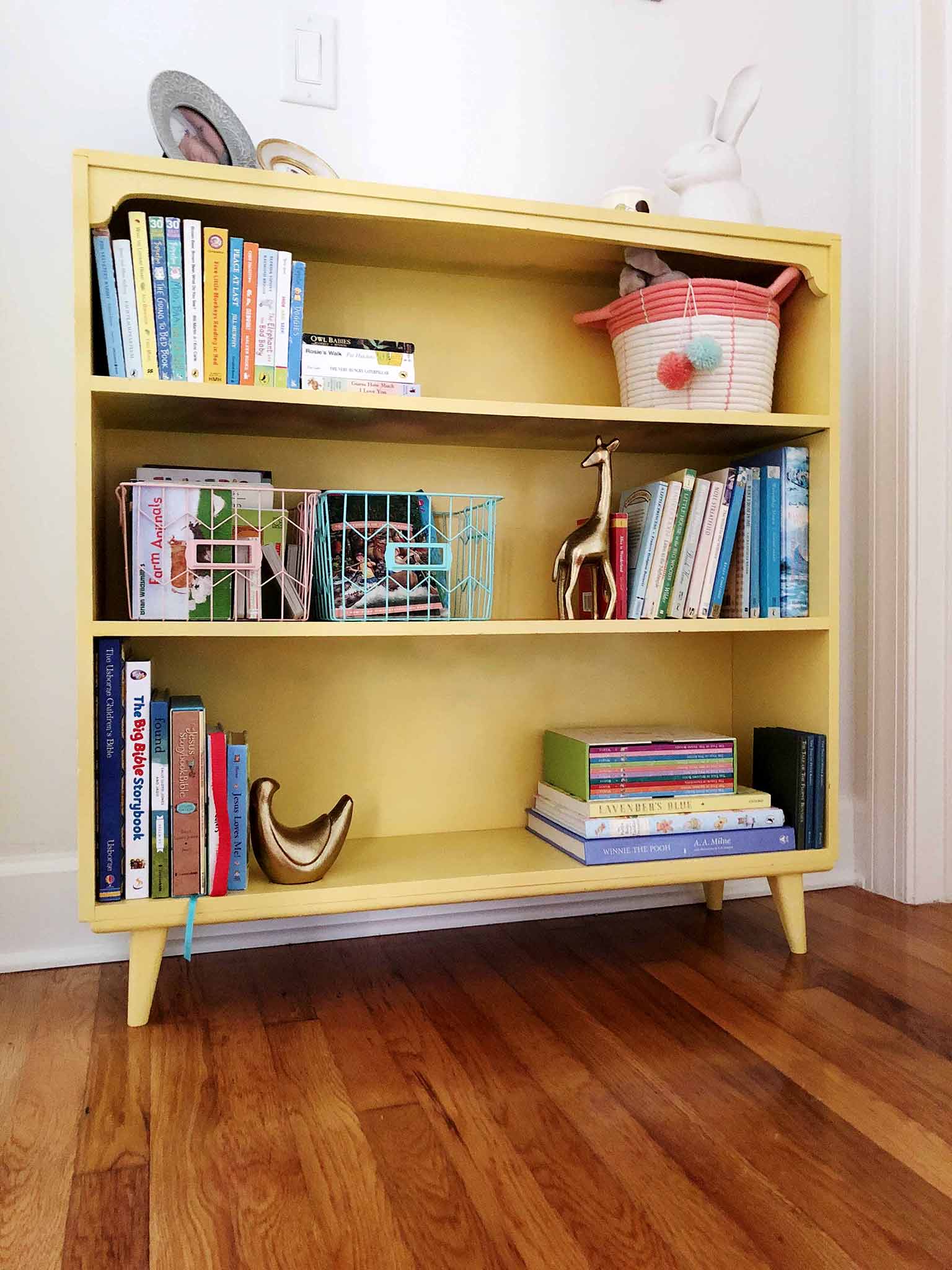 I'm also a big fan of statement bookends and cute objects to keep vertical books from falling over. Here's a little round-up of few of my favorite bookshelf styling accessories:
Its been a few weeks now, and on the whole our books have stayed neat and tidy! They also seem to be more accessible for the girls, so we have been re-discovering old favorites which has been fun.
I'm sure this method could be applied to adult books as well—it's a simple method but it works! Tell me—what's your favorite childrens' book? I'd love to add to our collection now that we have a better system in place!
---