When we built the guest house in our backyard, we also had to update our small electrical panel to accommodate the extra breakers. Actually, I think it was the addition of the hot tub that pushed us over the limit of our old panel, but hot tub or no hot tub—it was a good idea to upgrade it as we had added so much square footage to the house. Of course, the new panel was a lot larger than the old one, and so I wanted to find something that would cover up the utalitarian (read: ugly) panel.
If you've been reading this blog from the start, you may remember we used to have our girls' artwork displayed to cover up the old panel. I liked that solution for a time, but the pegboard wasn't large enough to fit over the new panel. Plus—I wanted something simpler, as the room was feeling a little busy and chaotic. (Isn't it funny how our tastes and needs can change in such a short time?!)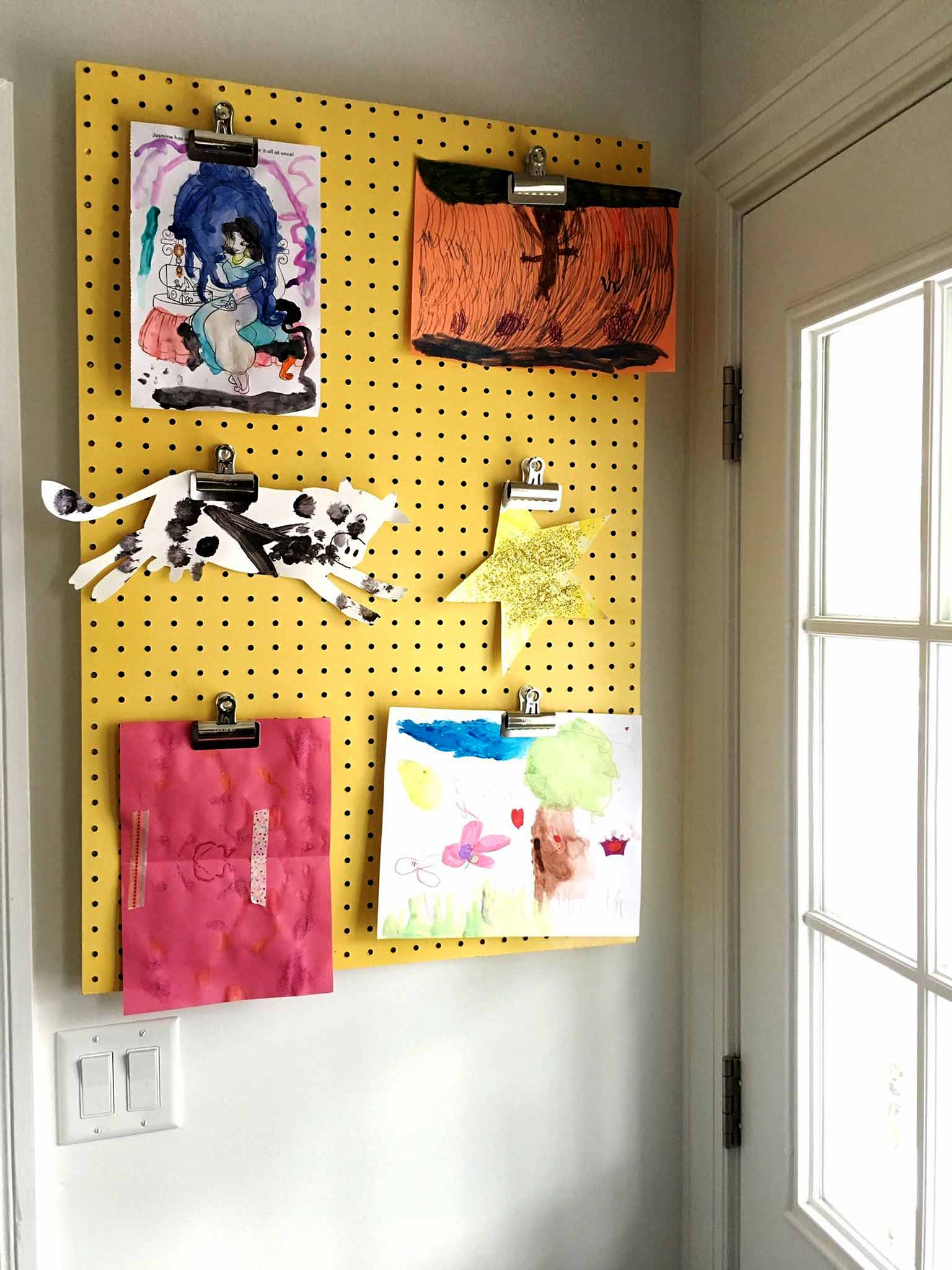 The roadblock I was facing was that I couldn't find anything that would be removable so that we could access the panel, and something narrow enough not to cover up the light switches.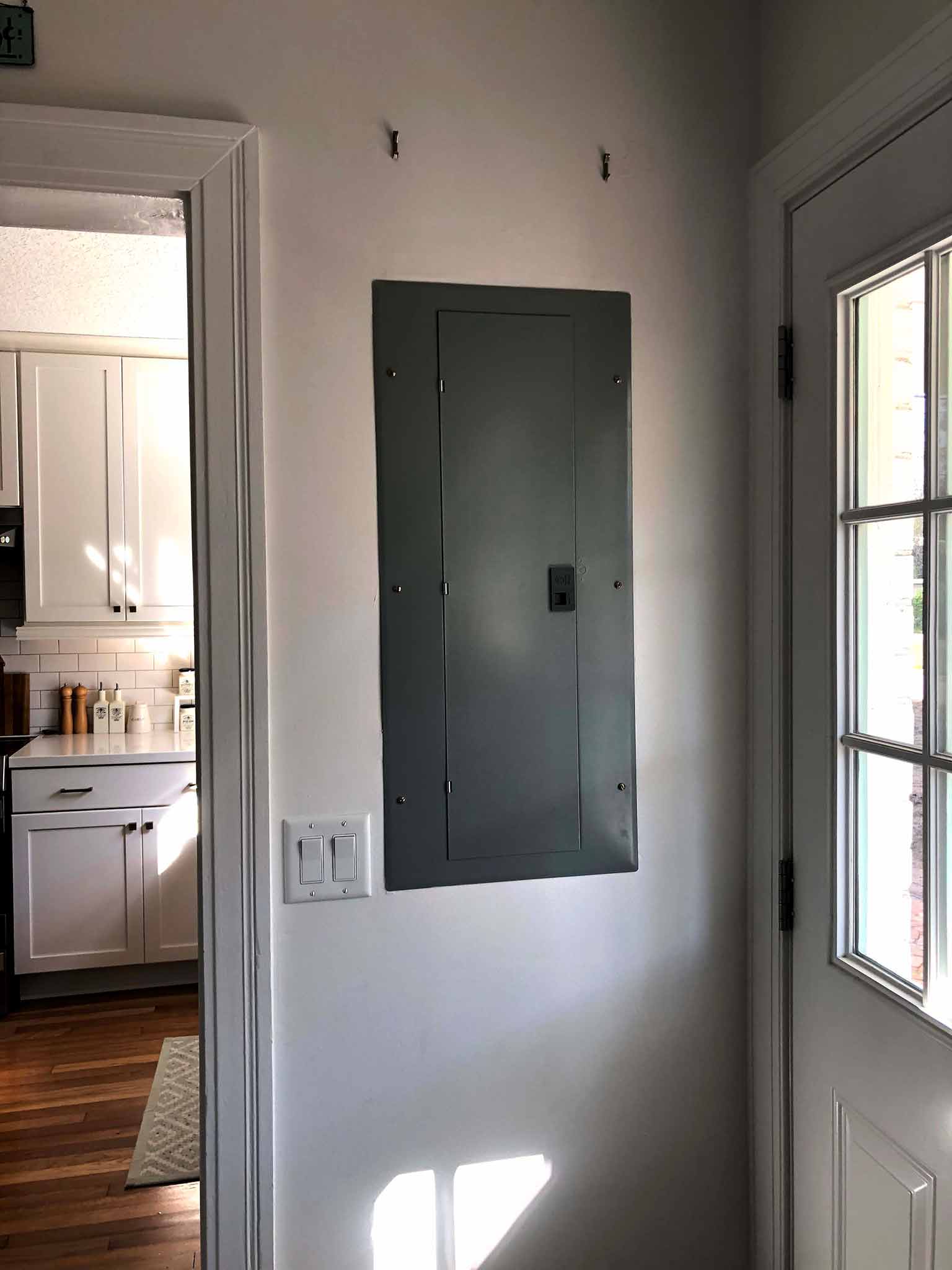 Thankfully, due to a stroke of luck and good fortune, I came across a hanging note roll
on Amazon. When I saw the measurements, I couldn't believe how perfect it would be for this spot!
I had also been planning on painting the back of our side door for a while, and used some leftover paint from the girls' closet doors.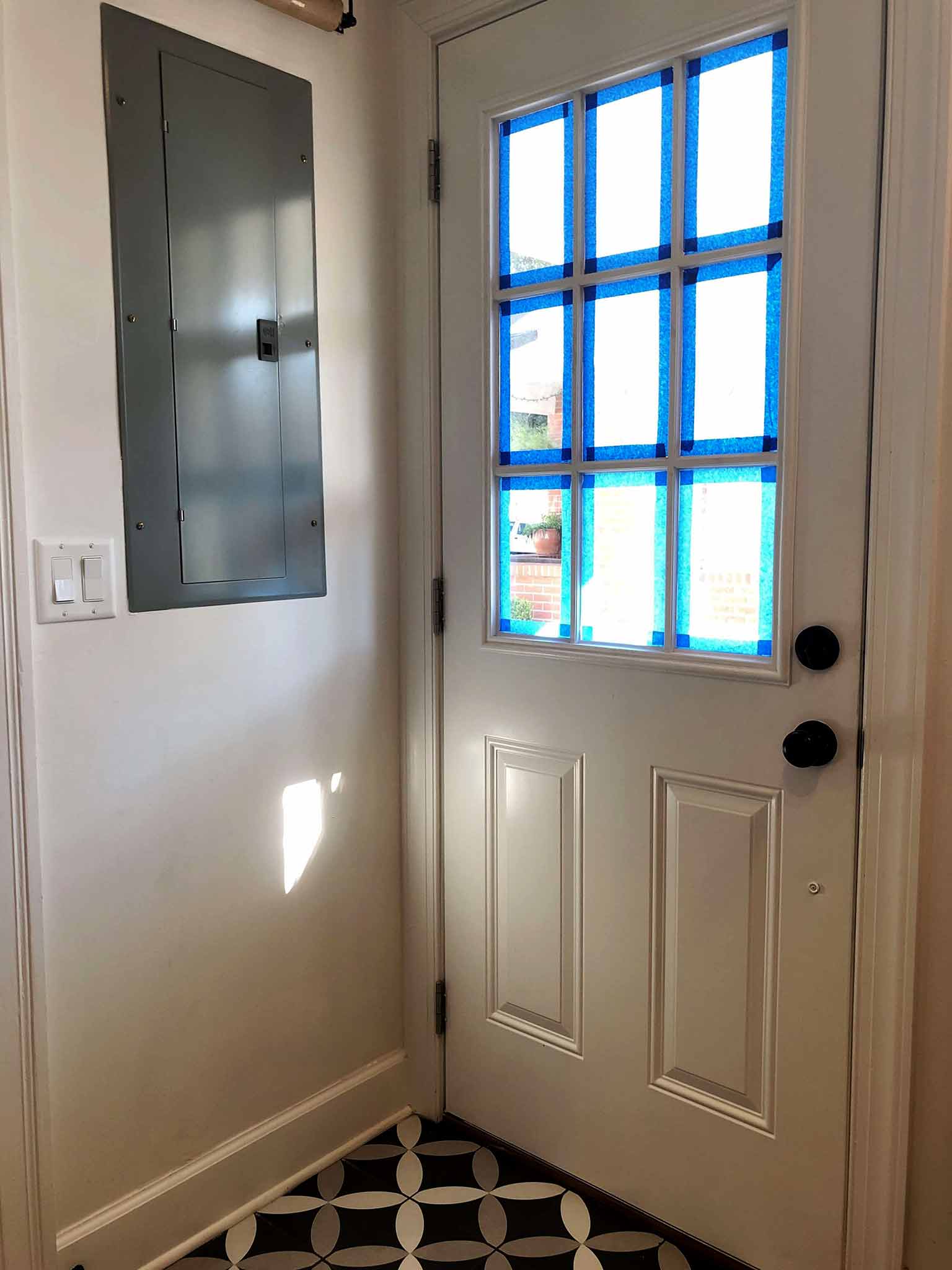 To finish the project, I got rid of the busy yellow doormat that I'd bought in a hurry when we moved in, and replaced it with a simple seagrass mat
.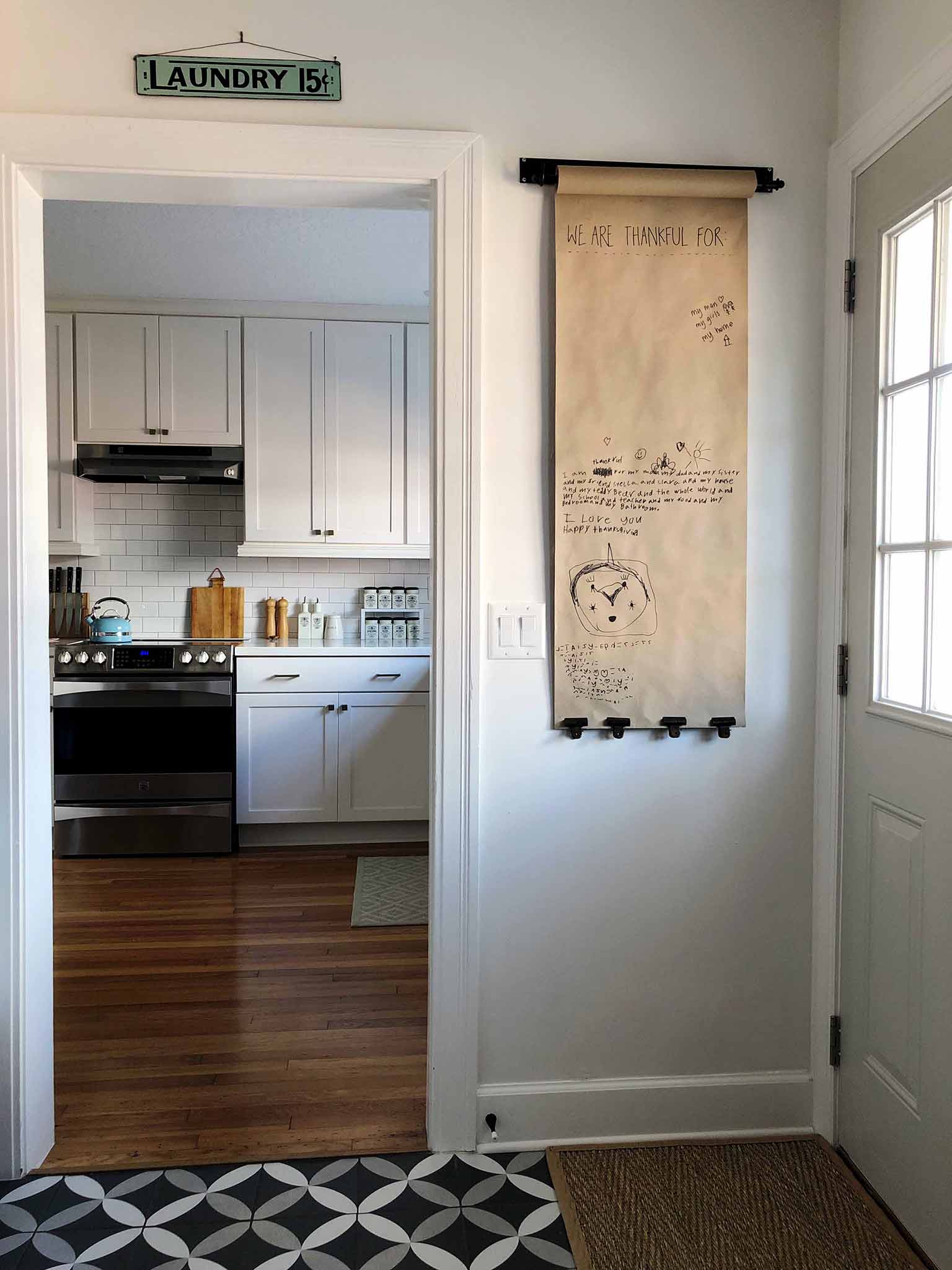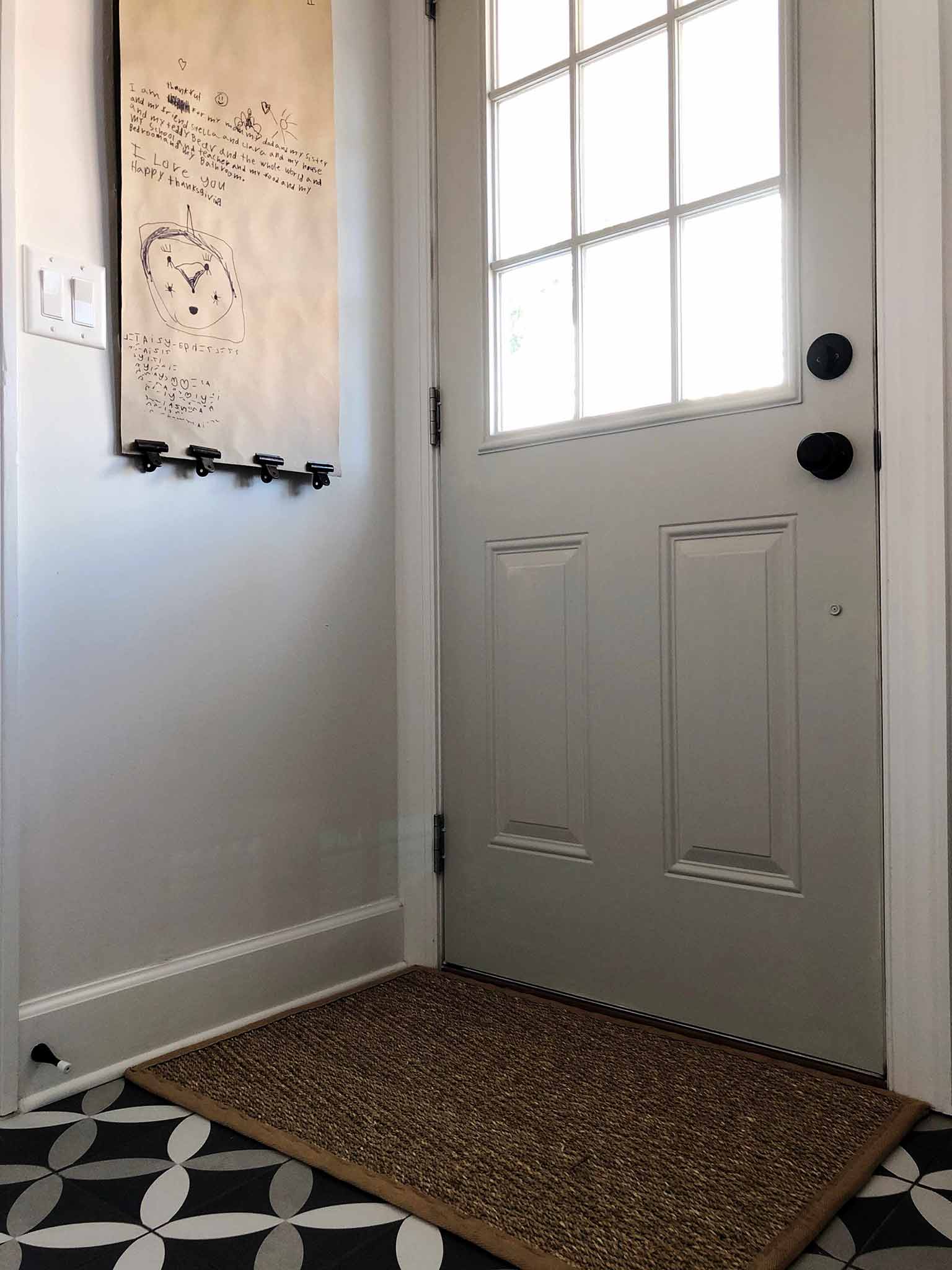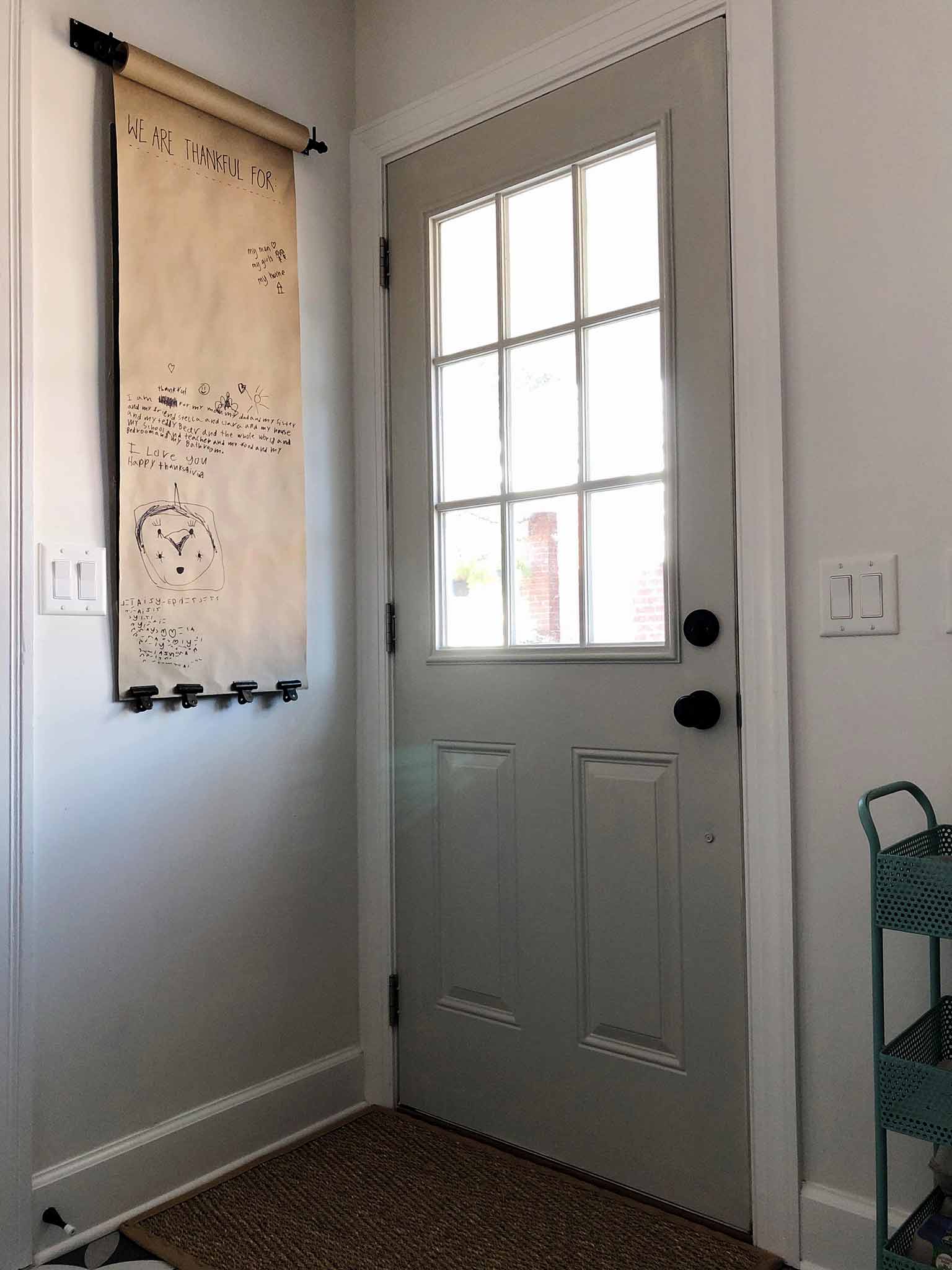 The hanging note rolls come in a few different sizes and you can also purchase replacement paper rolls! Now we have a spot as a family to write little notes to each other, and I love that we can just roll it up when we need access to the panel! With it being Thanksgiving, we've been using it as a way to practice daily gratitude, but I'm thinking we could switch up the theme depending on the season.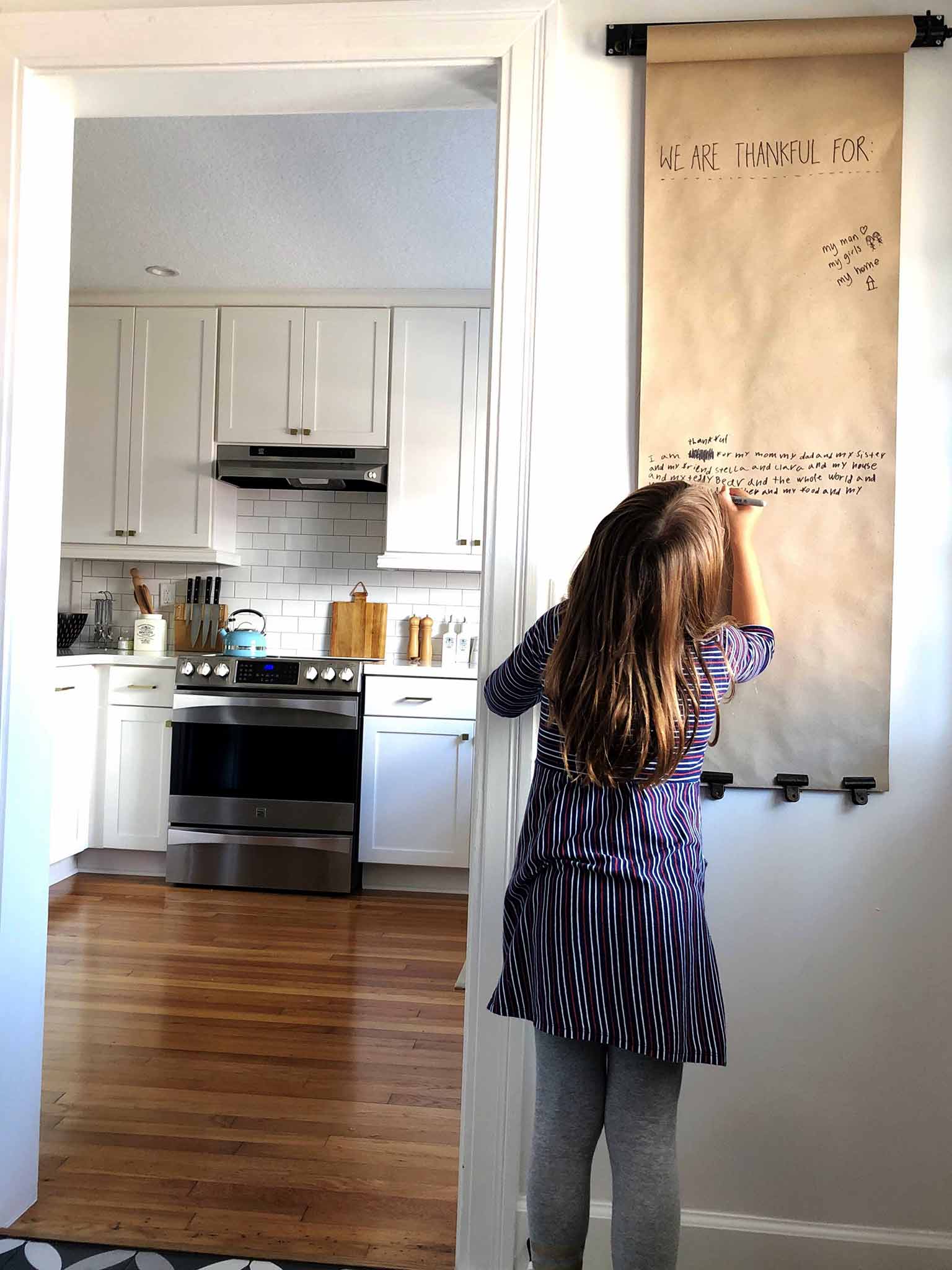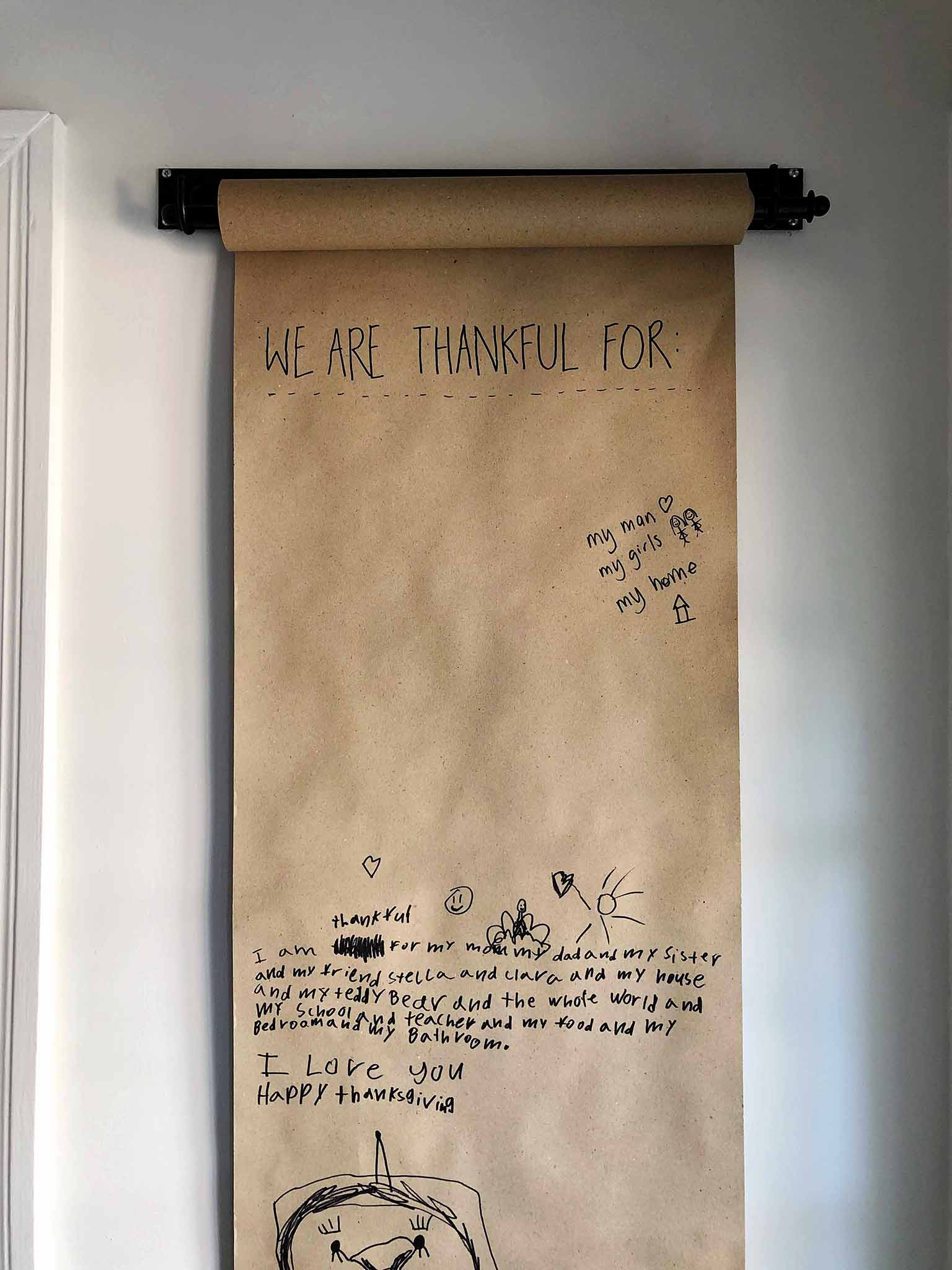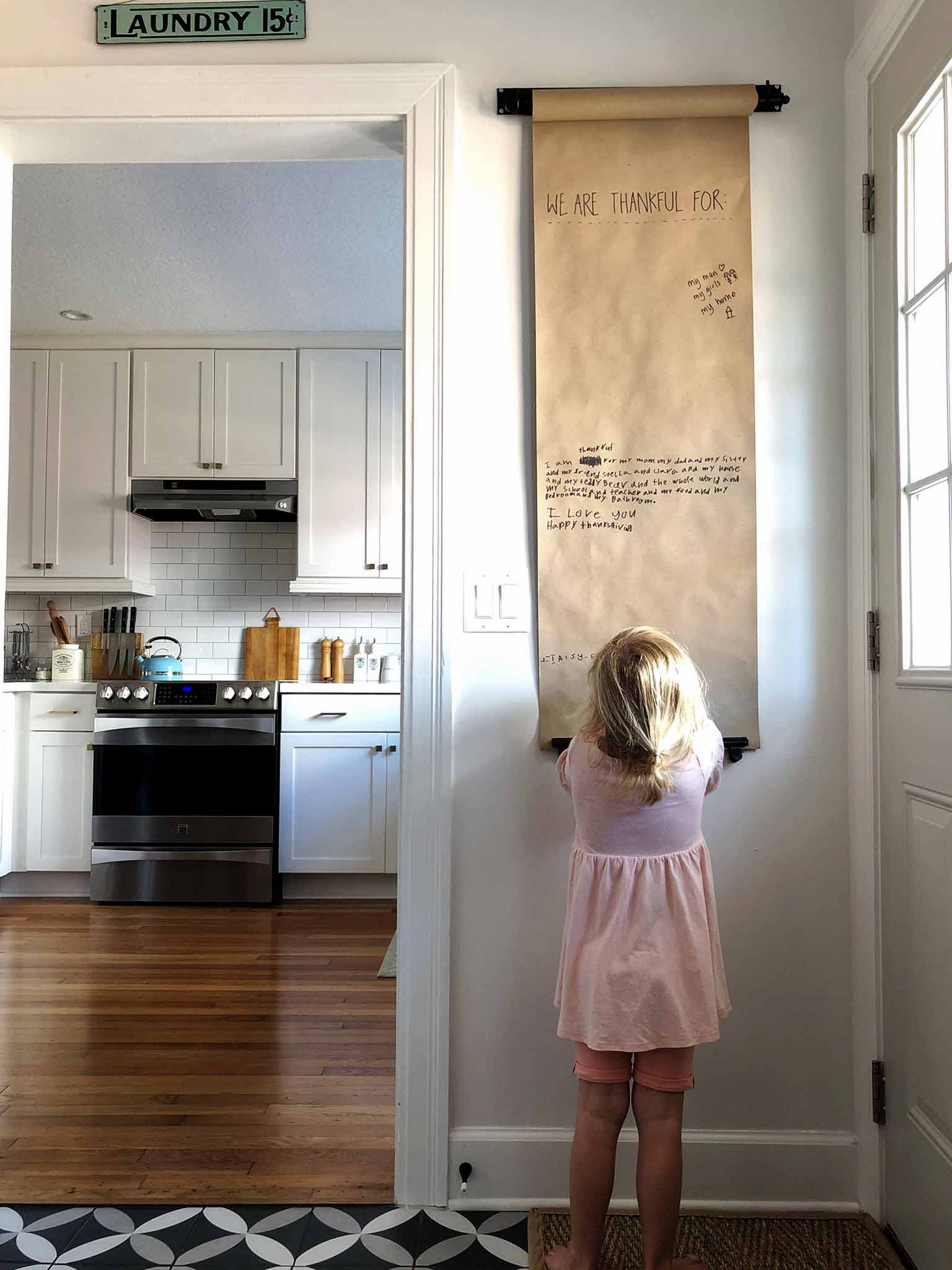 All in all, this was a fun, quick pre-Thanksgiving project to freshen up a spot in my home that has been bugging me for ages! A lot of projects take me a long time to plan and implement, but sometimes I can update a space in an afternoon. I'd encourage you to look around your own home and see if there is a spot you could improve without too much graft or budget—it's an uplifting thing to do and you may find a creative solution to a problem in your home that surpises you!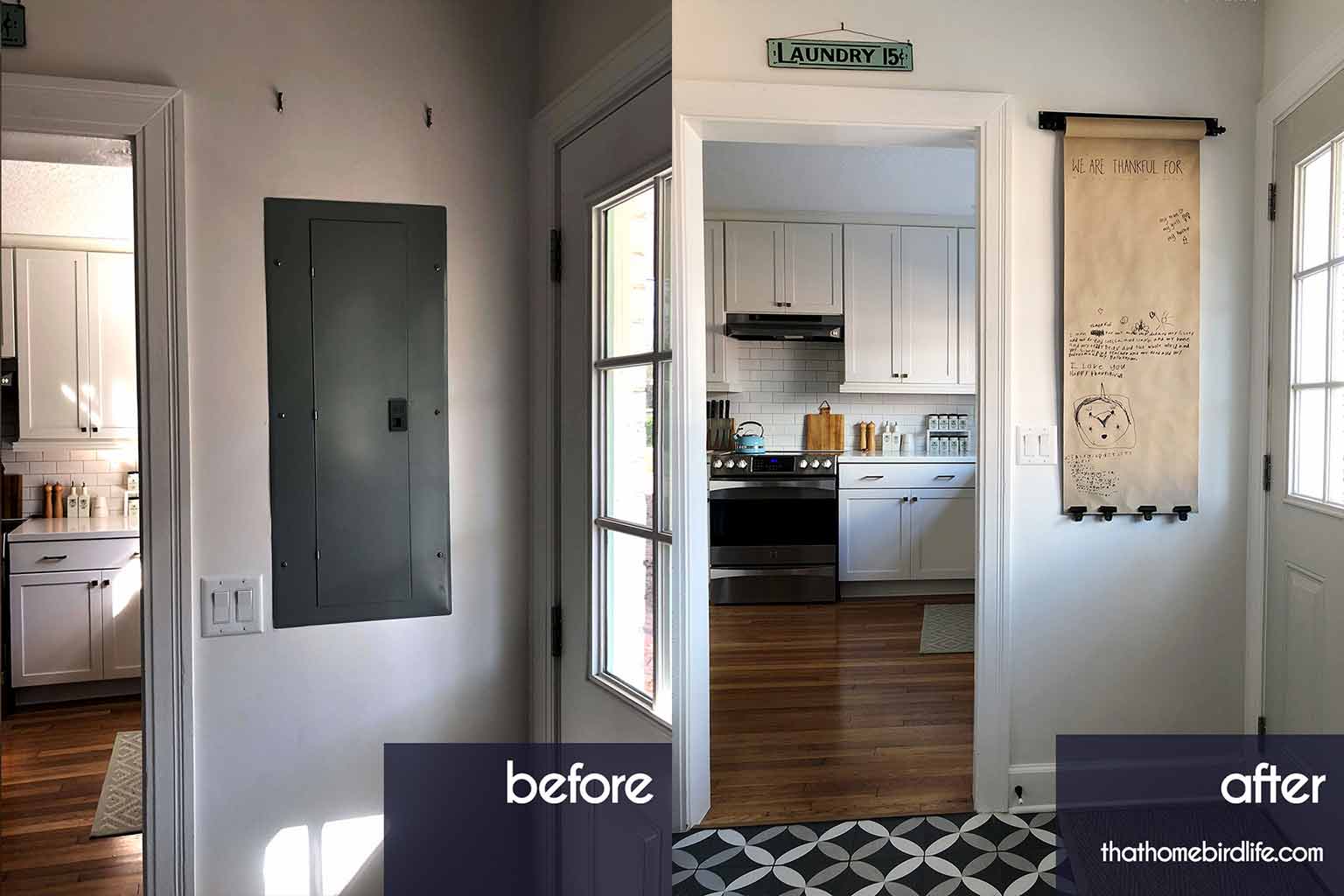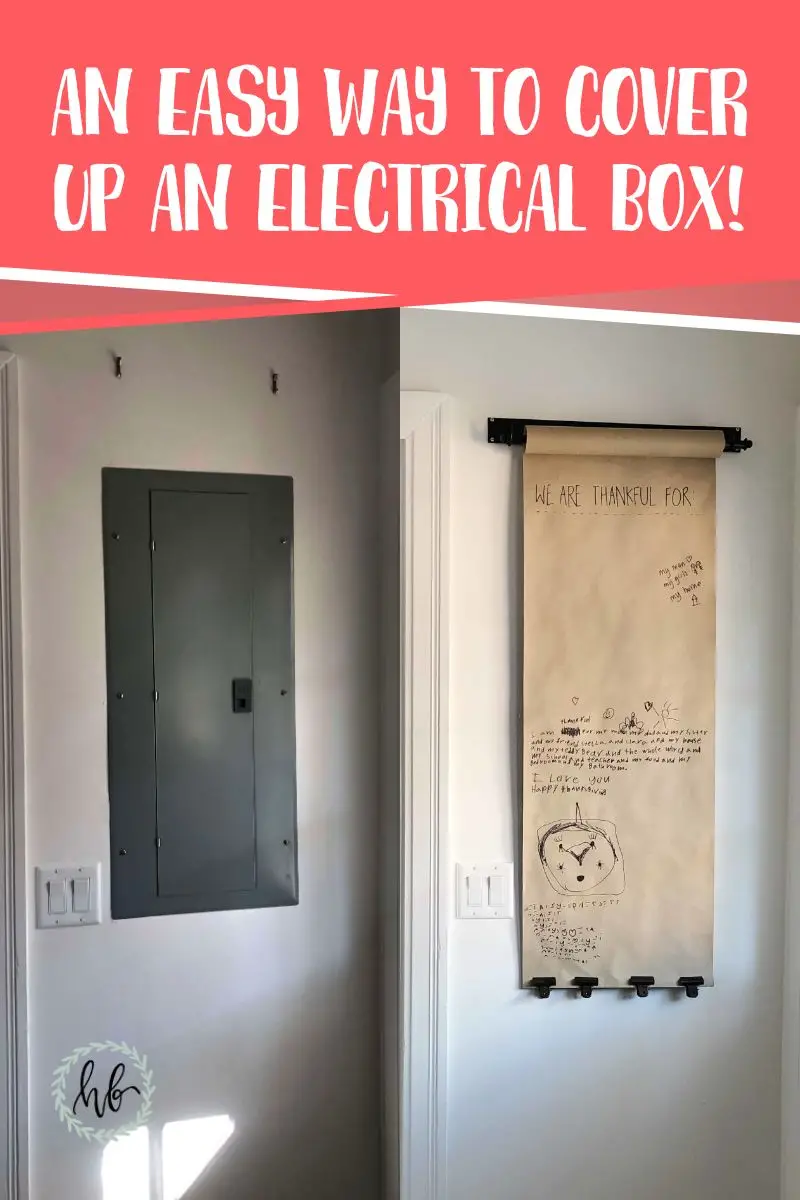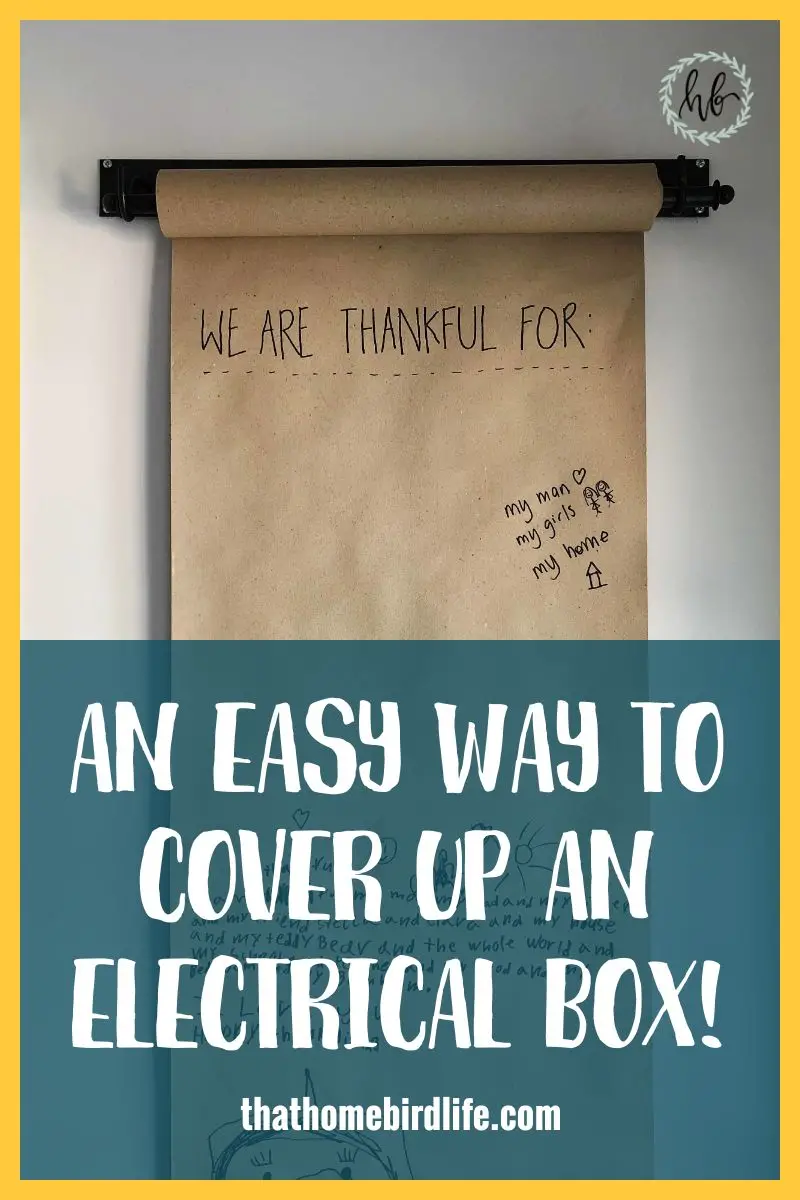 ---