It's no secret that I love designing kids' spaces, and so when I heard that West Elm were launching a new baby & kids line I was thrilled! I think there is a huge gap in the market for beautiful, modern, children's furniture that doesn't scream "kids" and I'm glad that this is now available at West Elm.
I'm especially excited because a redo of the girls' bedroom is on the cards for us in the next few months, and this line has provided me with major inspiration.
Just for fun, here's a couple of "before" pictures of the girls' bedroom: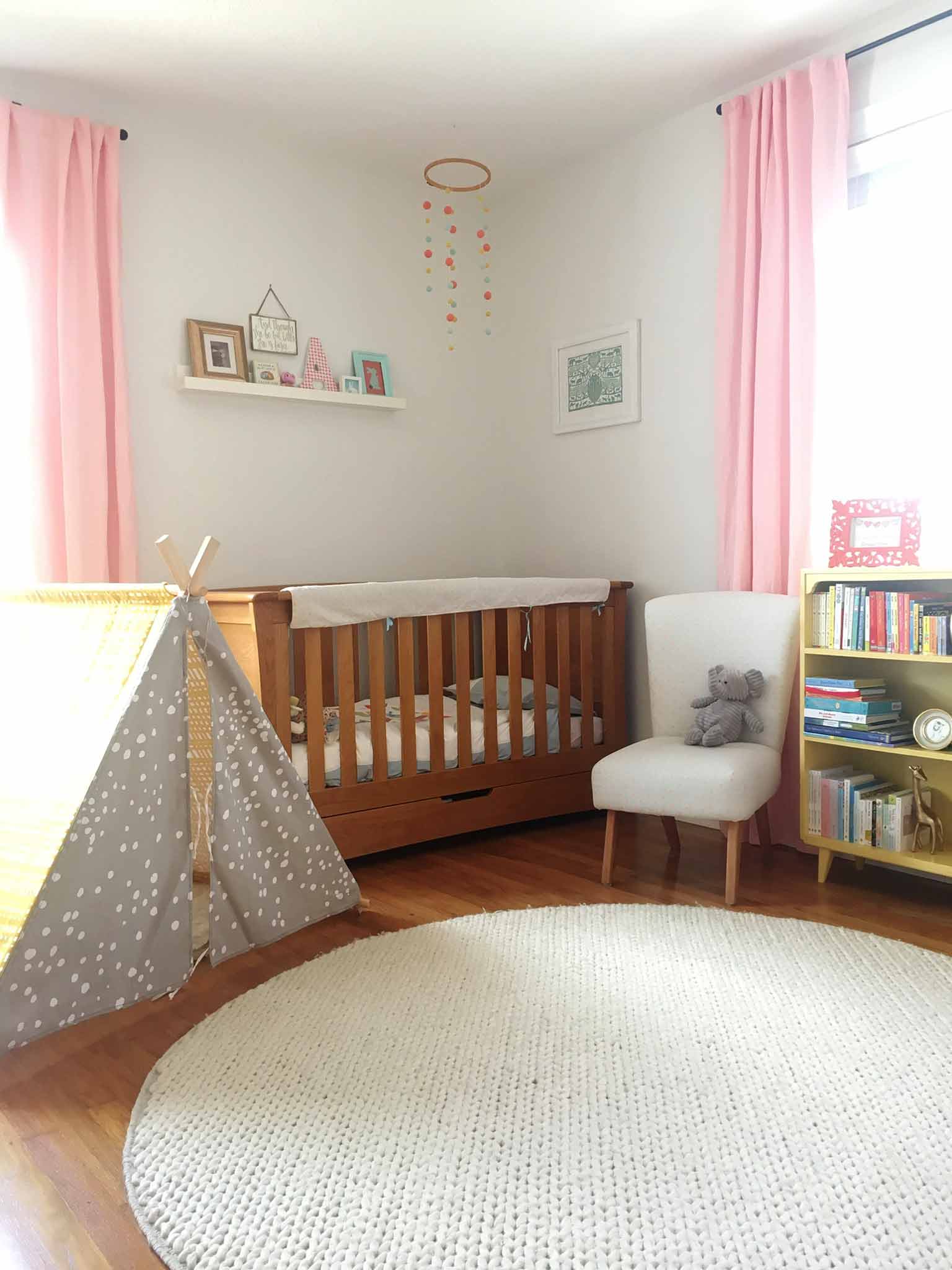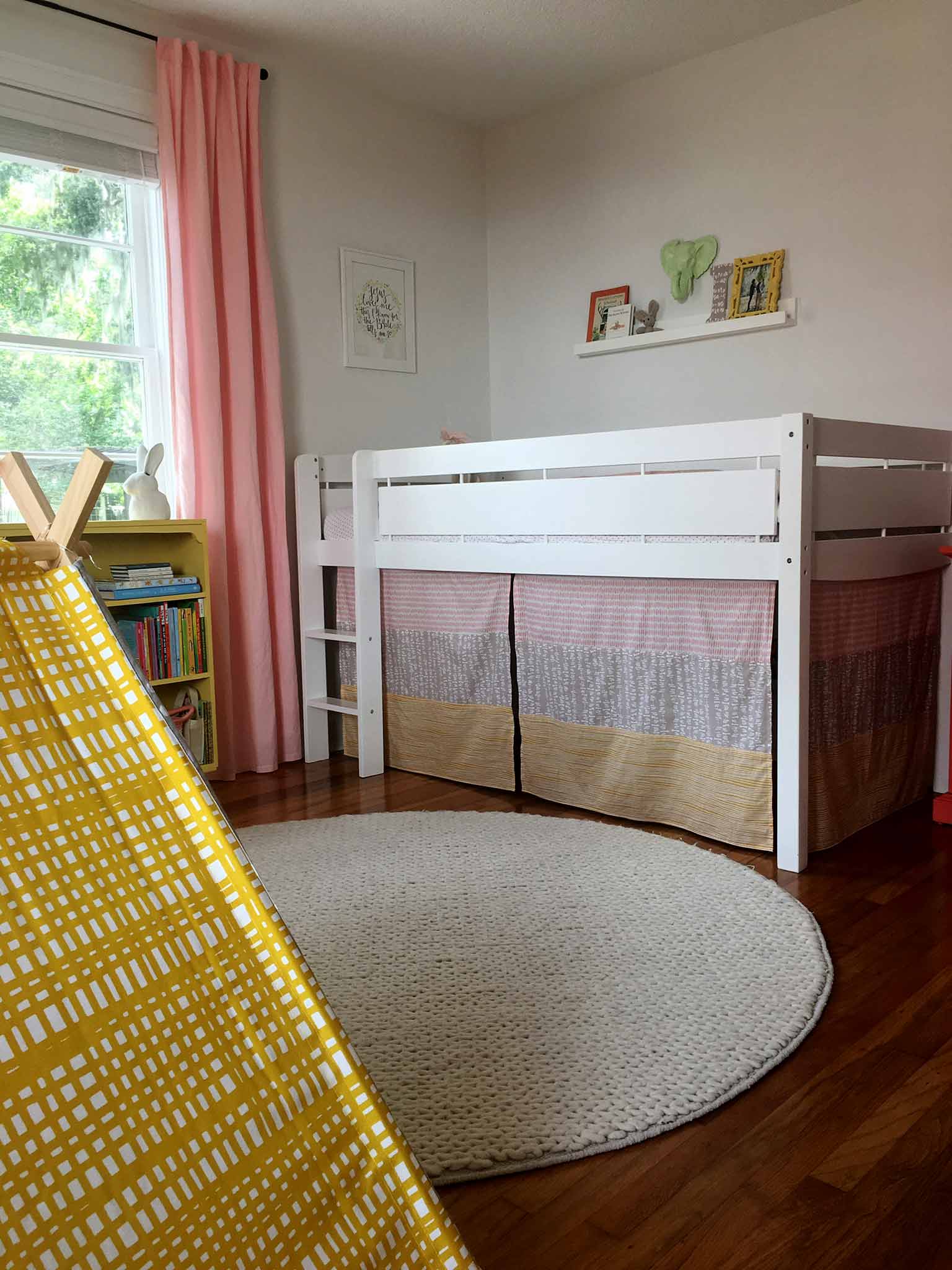 Our youngest is still in a crib, but we will be moving her into a big girl bed soon. I also want to rethink the layout of the room and perhaps do a fun feature wall with some wallpaper. There's lots to think about, but for me, the starting point is always to gather inspiration.
So, here's a round-up of some of my favorites from the new West Elm collection for three different room settings:
THE GIRLS' BEDROOM
Much like my master bedroom makeover, I'm planning on simplifying the girls' room a lot. Decluttering is definitely on the horizon, and I want the room to feel peaceful and serene.
Bed // Nightstand // Desk // Rug // Artwork // Lamp // Pillow // Sheets // Duvet Cover
I'm loving the soft pastel tones and the sophisticated feel of this moodboard. I think it would definitely appeal to the littles, but could also easily be adapted as they grow up by switching out the artwork and accessories.
THE NEUTRAL NURSERY
We have been on the fence for a while about whether we should think about growing our family. This moodboard makes me want another baby. Like, tomorrow. (J/K. Kind of.)
Crib // Glider // Armoire // Rug // Artwork // Bookends // Blanket // Sheets // Mobile
I absolutely love the mid-century style of the furniture pieces, and the fun textures and patterns of the bedding and rug. I think this would be an adorable nursery for a baby girl or boy.
THE BRIGHT AND BOLD PLAYROOM
Playrooms are so fun to design. I love using bold, bright patterns and fun textures. A daybed in a playroom is a great place for snuggles and naps, plus means that the playroom can also be used as a place for overnight guests, too. Dual function = extra points.
Daybed // Rug // Bookcase // Pillow // Blanket // Artwork // Artwork // Chandelier
I have loved browsing through these products and coming up with different room designs. I now cannot wait to get started on our girls' bedroom. Watch this space for more details!
Have you checked out the new collaboration by West Elm and Pottery Barn Kids yet? What are your favorite pieces?
---