Before I get into this, I know, I know—this is probably THE MOST geeky post I've ever written. But you know what? I'm owning it. Because my label maker truly is one of my most favorite possessions. I don't let anyone else near it because I love it that much. (Seriously).
So, I thought it would be helpful to put together a list of how you could put this incredibly useful tool to good use around your home. Many of these I have tried in my own home, and they are all things I plan on experimenting with in the future. Why? Labelling things is super fun and makes you feel like a BOSS! Like you are at the top of your organizing game. Try it out—you'll feel awesome and it's totally addictive.
So without any further delay, here we go.
ONE: PANTRY
Top of the list, obvs. I've tried out a few different labeling methods in my pantry (including sharpie lettering, and buying expensive specially labeled jars) but using my label maker is my favorite way to organize the pantry. Why? Everything looks uniform, but it's incredibly easy to change out the labels if you find you don't buy corn starch anymore, or you need to use a container for something different. And no one in my family has any excuses for not knowing where things belong!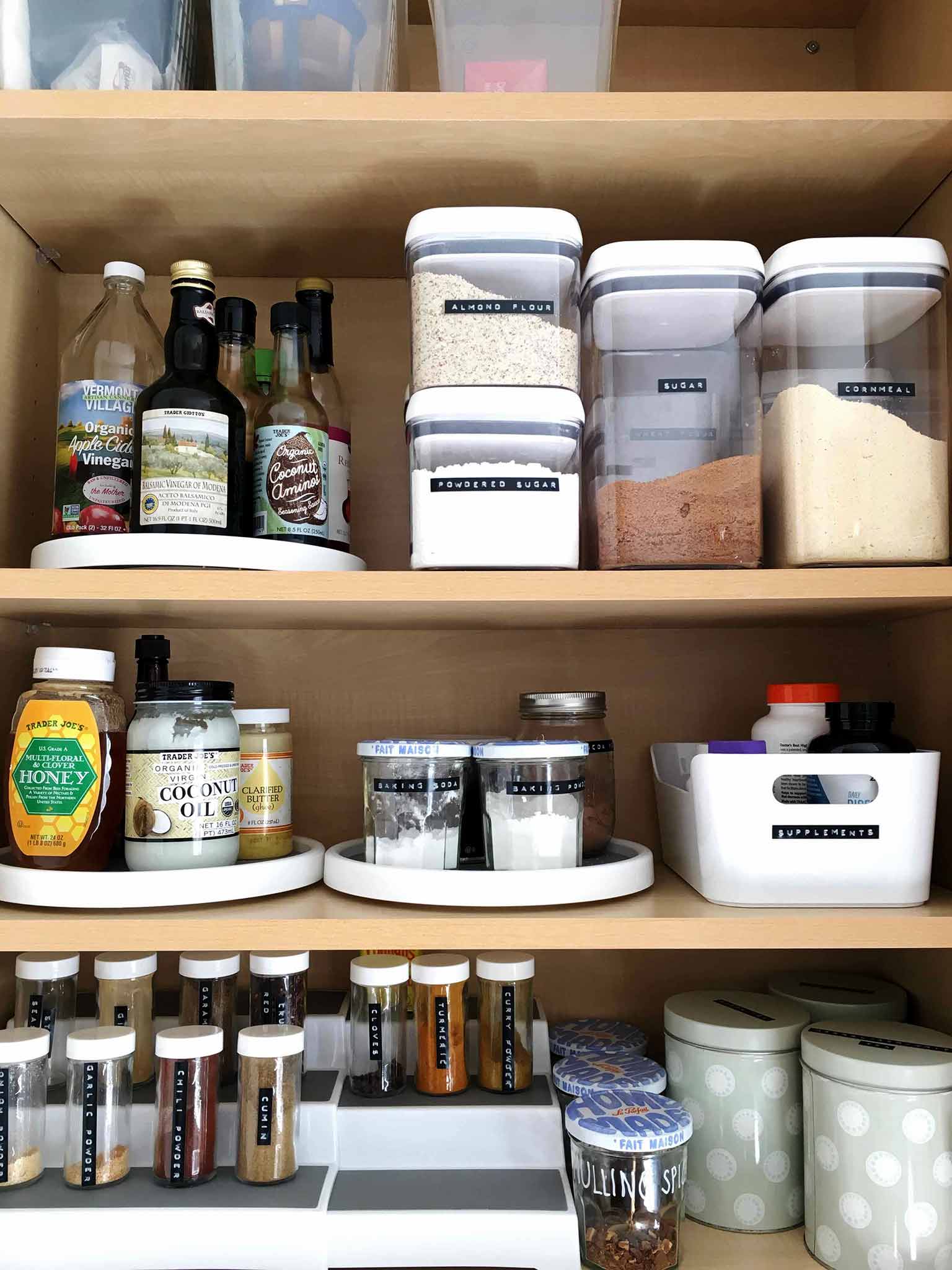 TWO: KIDS SCHOOL STUFF
If your preschool is anything like ours, they need E-V-E-R-Y-T-H-I-N-G labeled. Sure, you can use a sharpie. But why not make it look cute? My kids LOVE their own personalized labels and beg me to make them extras so they can label all of their stuff!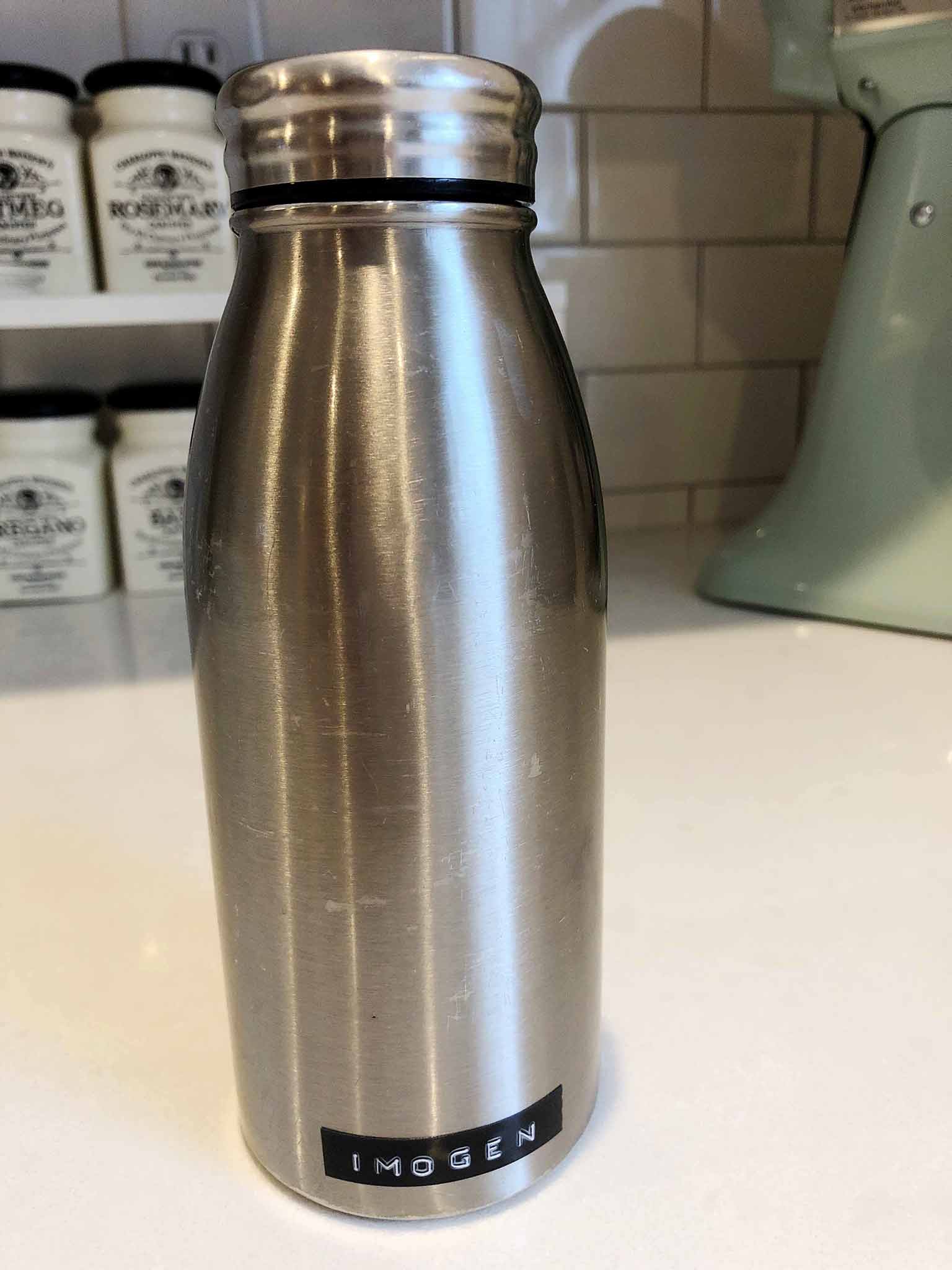 THREE: TOILETRIES
Shower gel bottles are not pretty. I have not done this in my own home yet, but I would absolutely love to purchase some pretty amber glass pump bottles, and decant all our products into them. I think I'm still figuring out what shower products we love best, so that's why I'm holding off for now. But how beautiful does it look?! I'm so into it.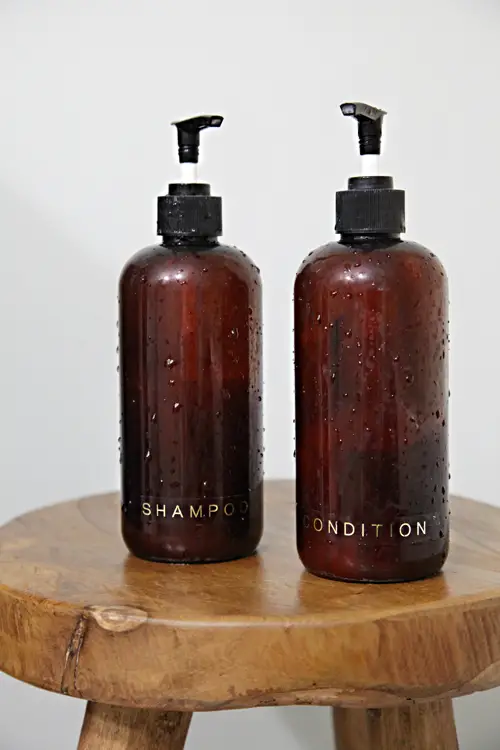 Source: Jen Jones @ IHeart Organizing
FOUR: LAUNDRY DETERGENT
I use powdered detergents which come in very irritating cartons that seem to spill everywhere. So I bought a few of these IKEA jars, decanted the powder and labeled them up so I know which white powder is which. It definitely makes laundry more fun!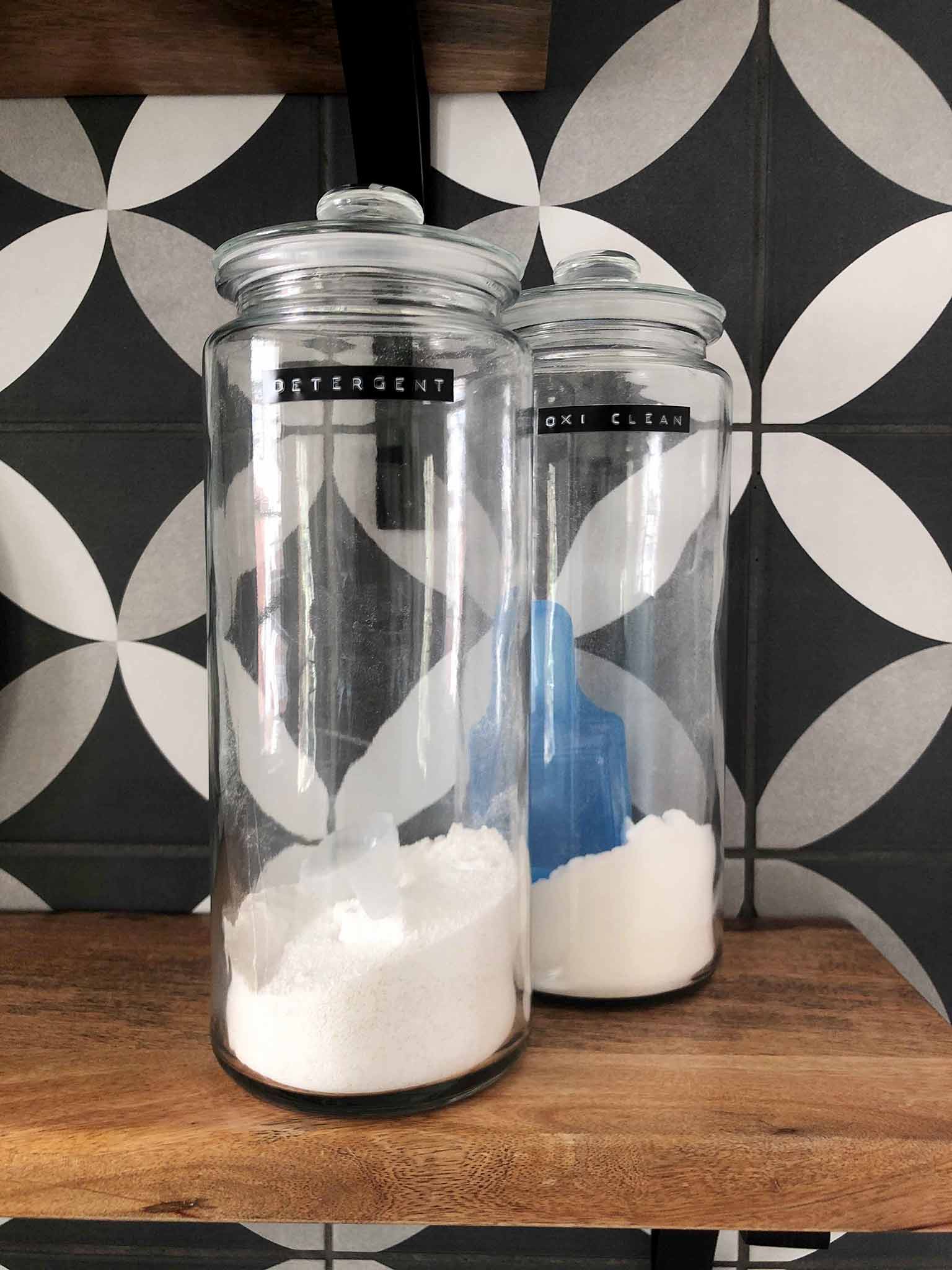 FIVE: HOMEMADE CLEANING SUPPLIES
This is another thing I have yet to utilize in my own home—but it is on my list of goals for this month to experiment with making some cleaning supplies using essential oils. I think using some glass spray bottles and labeling what's inside is such a cute idea and one I will definitely be trying out soon!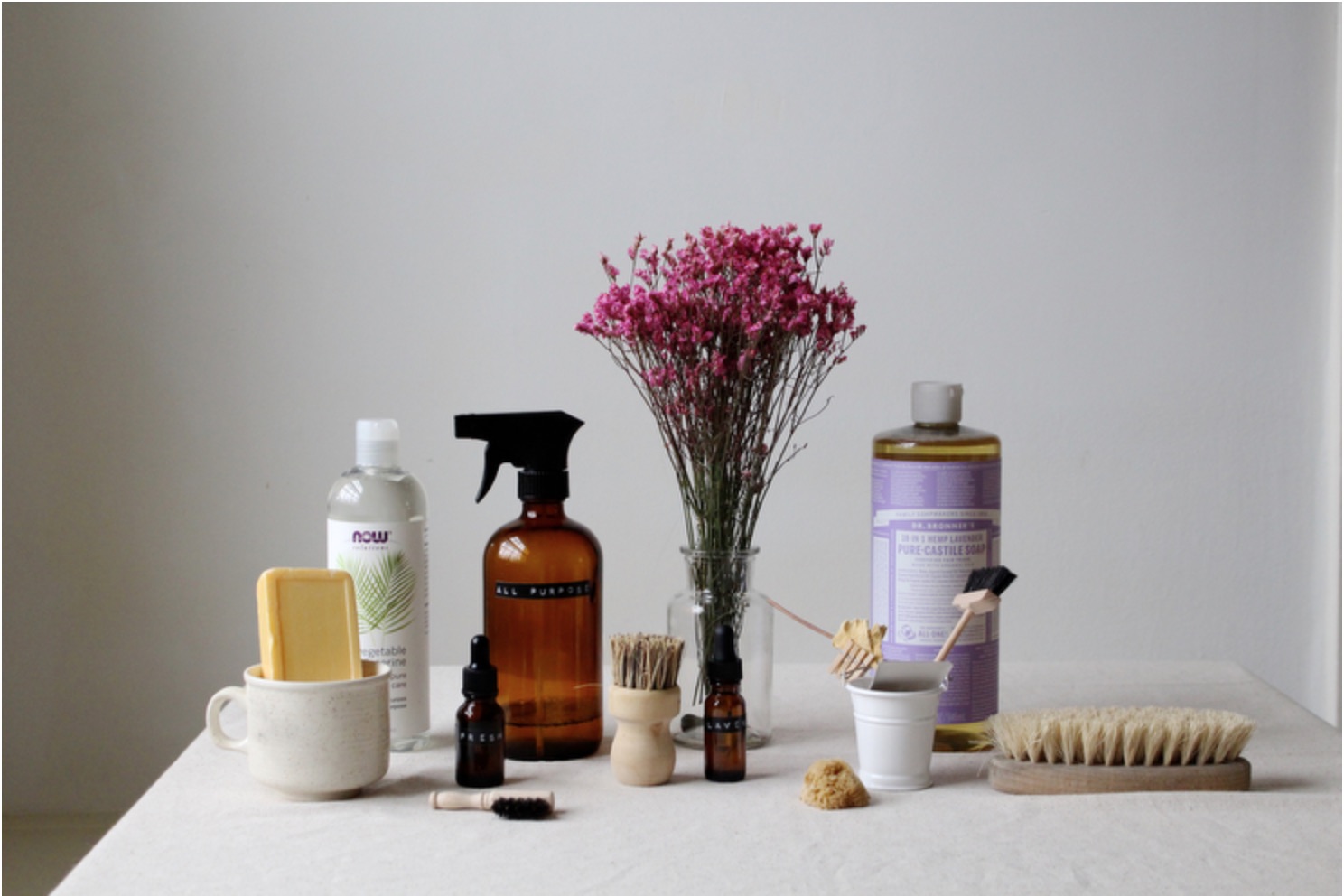 Source: Amanda Watters @ Homesong
SIX: GIFT WRAP
Brown paper + label maker = personalized, minimalist and sophisticated gift wrap. BOOM. This is especially good if you are like me and never have the right kind of gift wrap in stock. One size fits all—whether it's a baby shower or a birthday.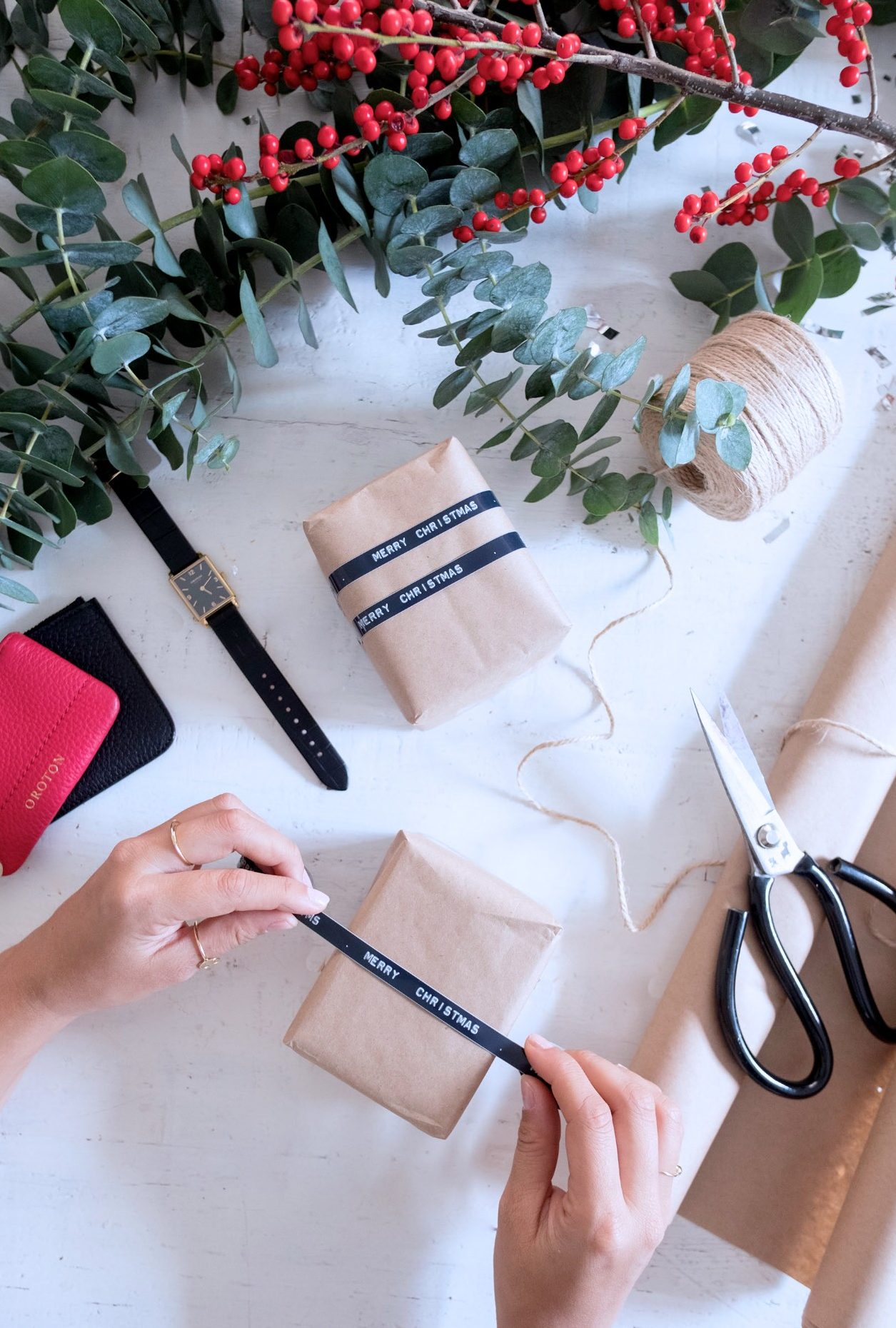 Source: Geneva Vanderzeil @ APair&ASpare
SEVEN: DIY ARTWORK
This is such a fun idea, and a great gift option. Use your label maker to make a quote, and pop it into a frame for easy, inexpensive yet stylish art to adorn your walls! I'm thinking of doing something like this for my upcoming One Room Challenge project.
Source: Amanda Wright @ Wit & Whistle
EIGHT: CRAFT SUPPLIES
Craft supplies generally look messy out on display so it's best to keep them hidden away in opaque boxes. Label them so that you know what's inside and don't have to go through every single box trying to find the glue dots when your six year old needs them. (Been there...)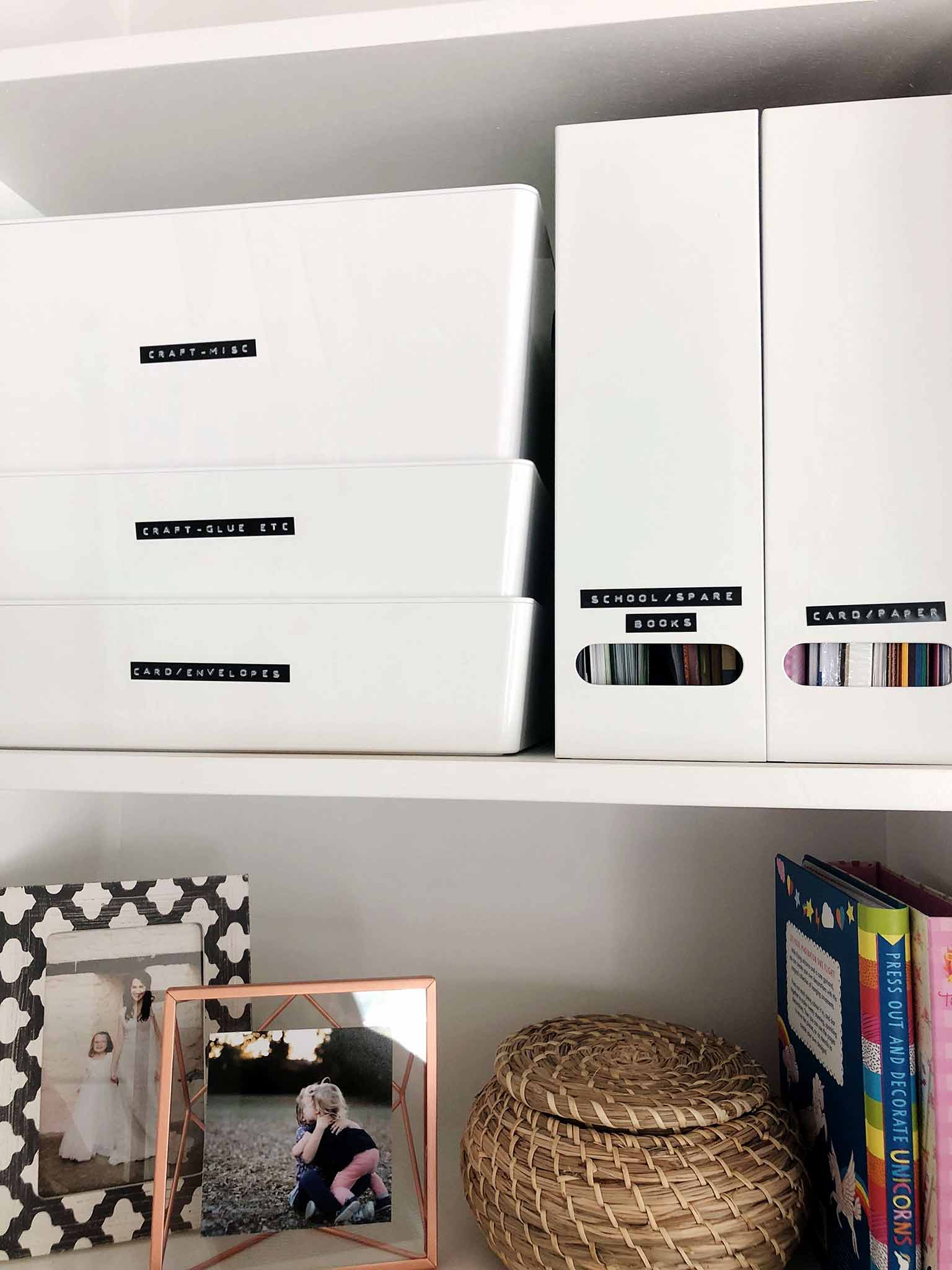 NINE: HERB GARDEN
I'm thinking of putting a little herb garden on our kitchen windowsill as it gets great light. However, I cannot tell my thyme from my rosemary, so labeling will be a must. I love the simple, minimalist look of these plant markers made by my friend Ashley, and how she has made a design statement with something that is so utalitarian.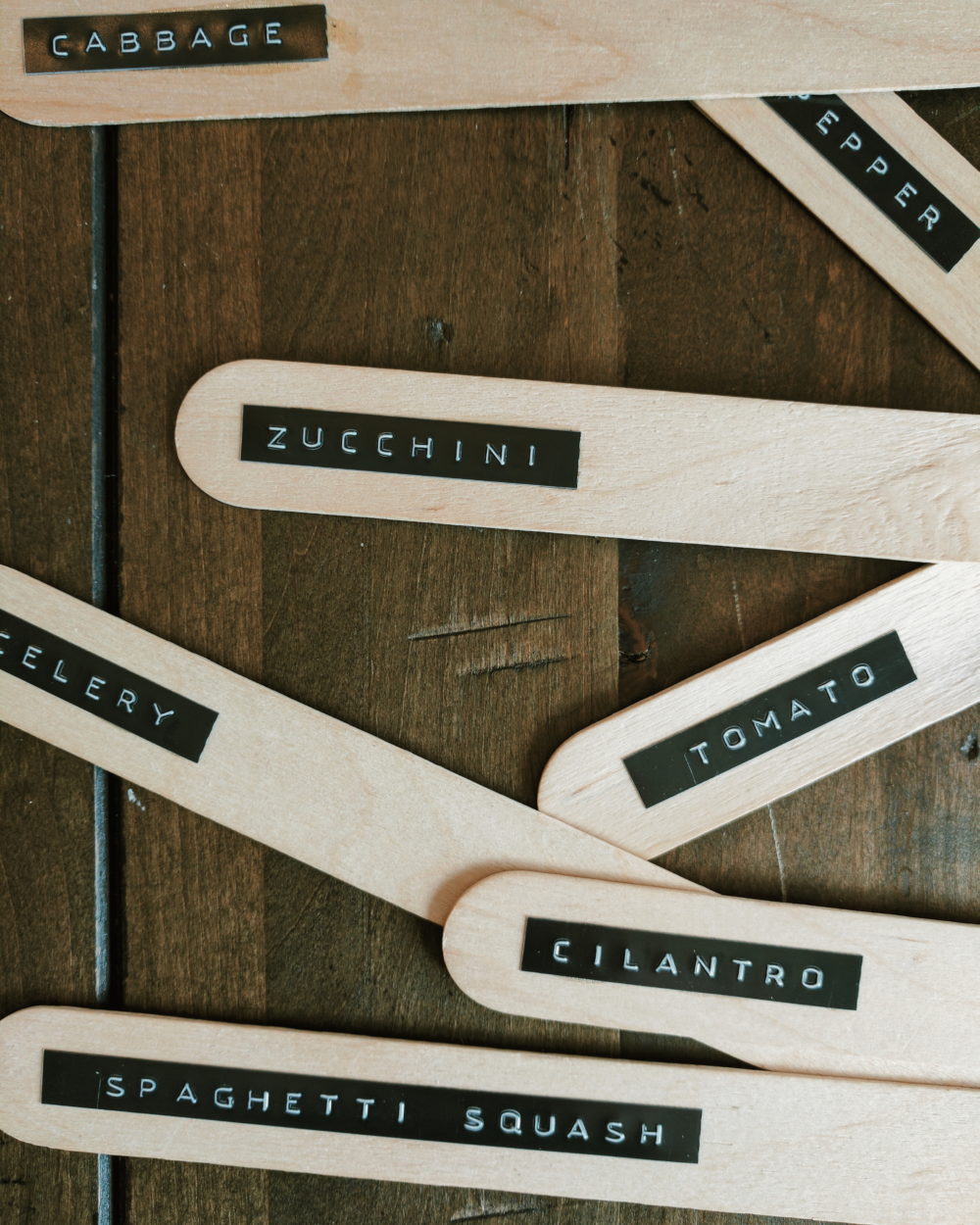 Source: Ashley @ Joyfully Growing
TEN STATIONERY/OFFICE SUPPLIES
You know how everyone has a junk drawer? Guess what: they don't need to exist. If you give everything a place (and a label) then you can kiss that junk drawer goodbye! I love the idea of using small mason jars for the task.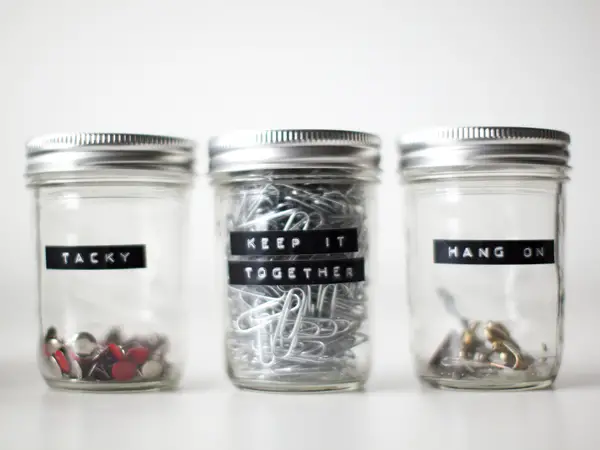 Source: Jessica Peterson Photography
So there we go—definitely a lot of ways to get your money's worth if you do invest in a label maker!
Finally, here's a round-up of some products that will get you well on your way to being an organizing BOSS!

Do you own a label maker? What's your favorite way to use it? Even if you think I'm the biggest nerd EVER, can we still be friends?
---