Howdy friends! This makeover is very close to my heart as it was the very first design project that I took on outside of my own home! My dear friend asked me to help with this room in May of last year, and I was hesitant to put it on the blog as it was completed so long ago, and my photography skills have come a long way since! But it was such a fun, inspiring project to be involved with, and I am still proud of the transformation one year on, so I thought it was worth sharing.
First, let's take a look at a few before shots of the room: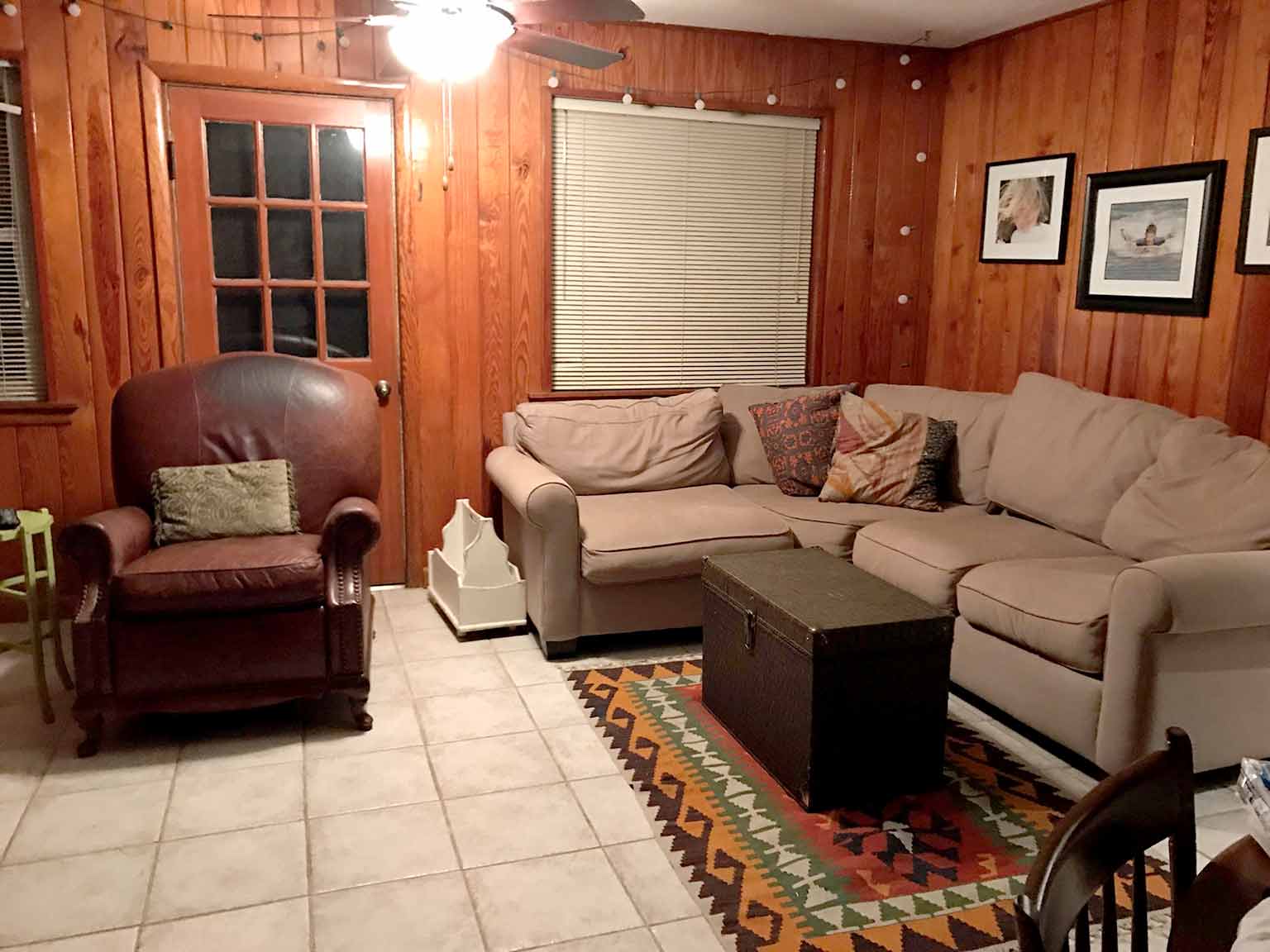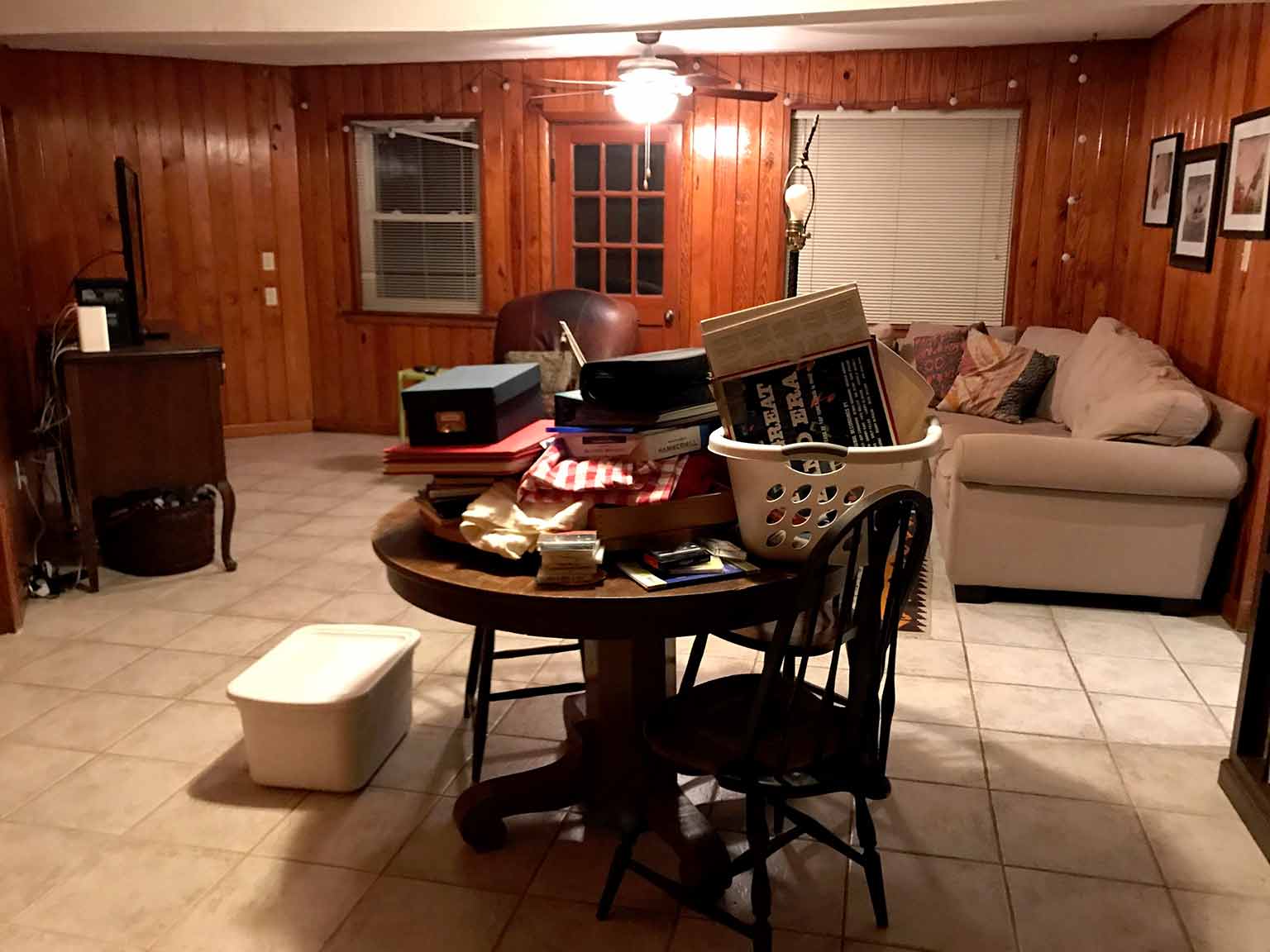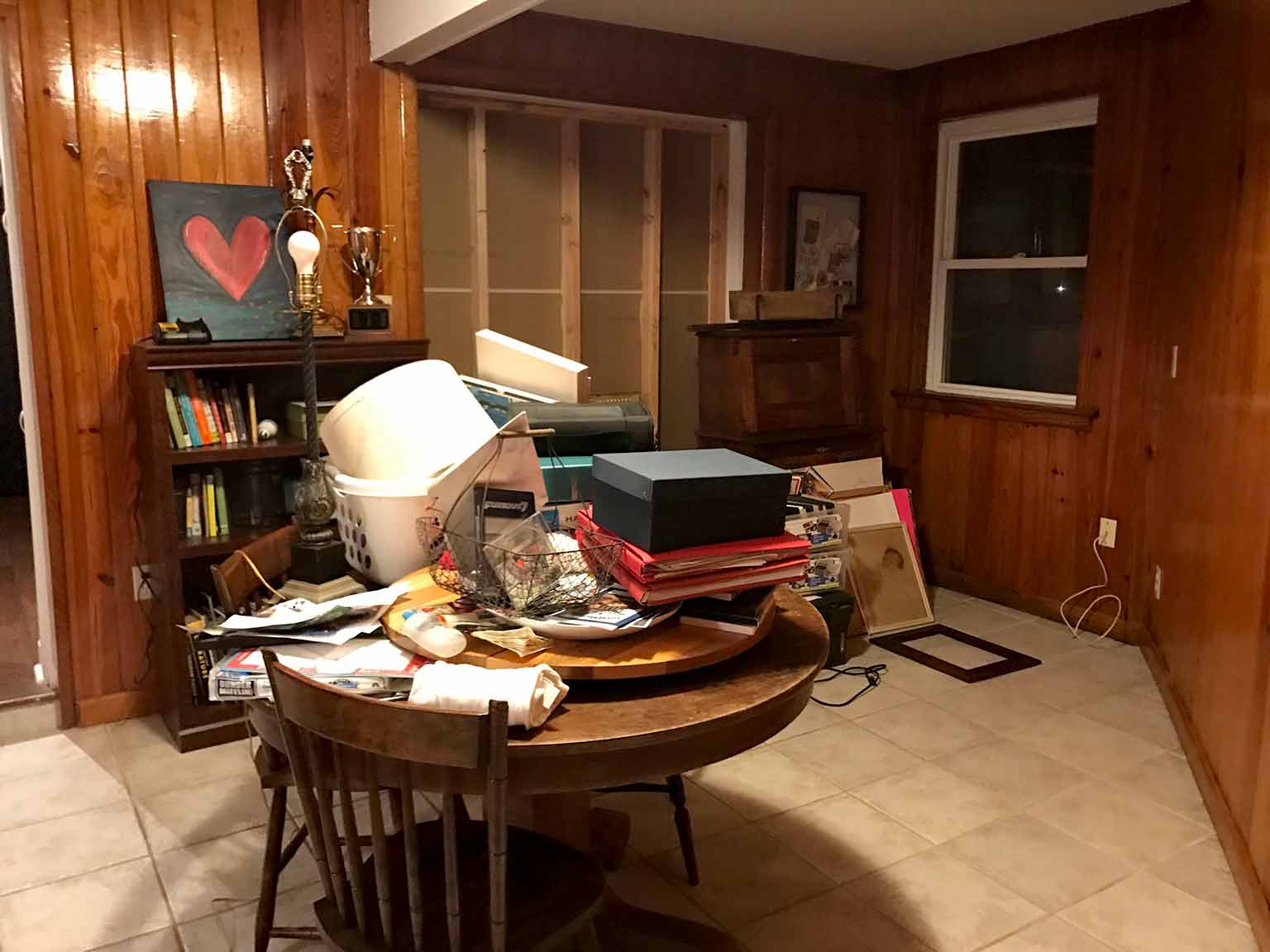 This bonus room was functioning poorly as a space. The only pathway to get to the back bedroom involved walking right in front of the TV. One corner of the room was being used for storage and was very cluttered as a result. And the style was mixed up and incohesive. This room was wearing too many hats, and none of them were fitting very well.
But—with $600 and some hard graft, this space took on an entirely different personality!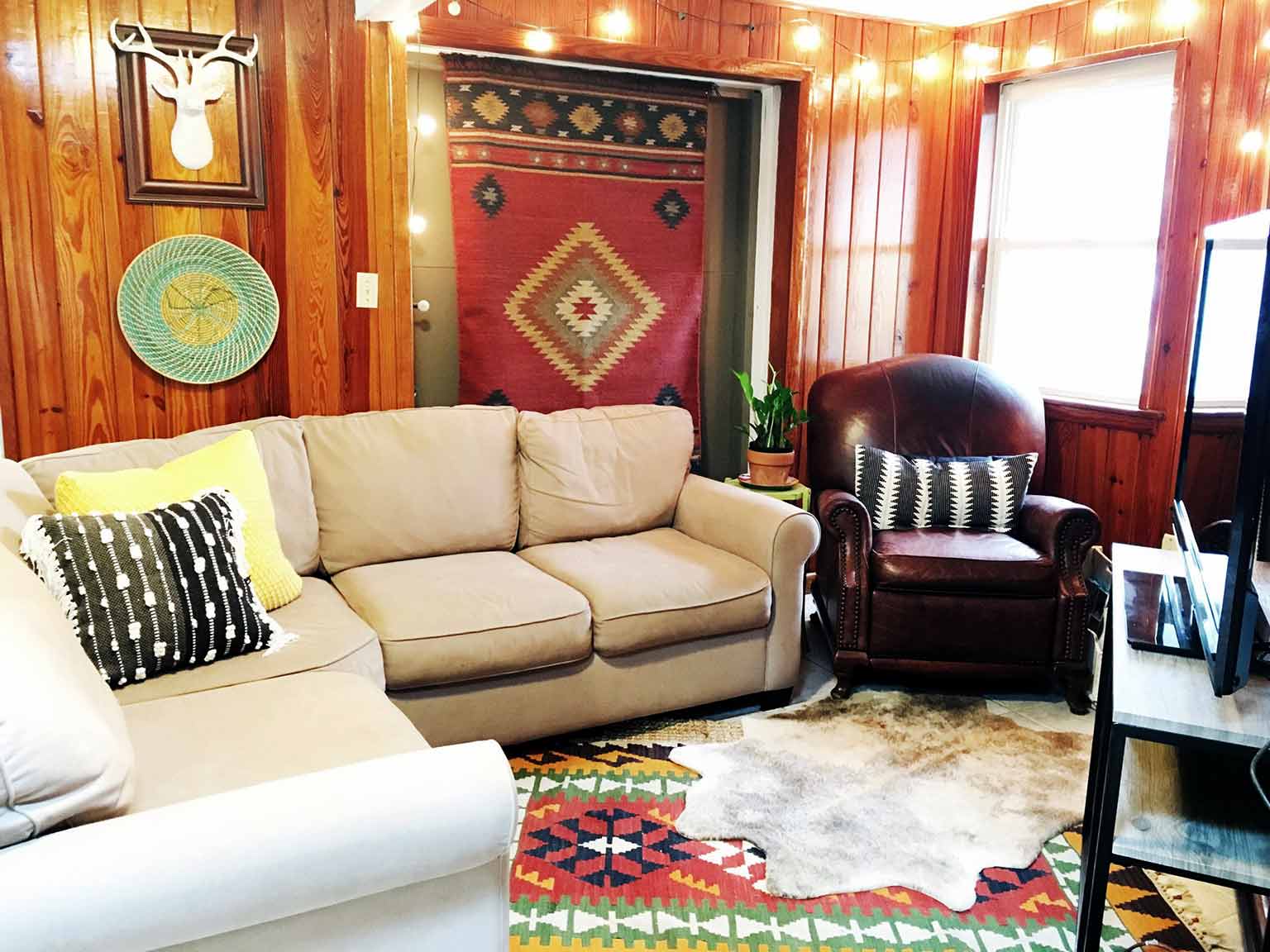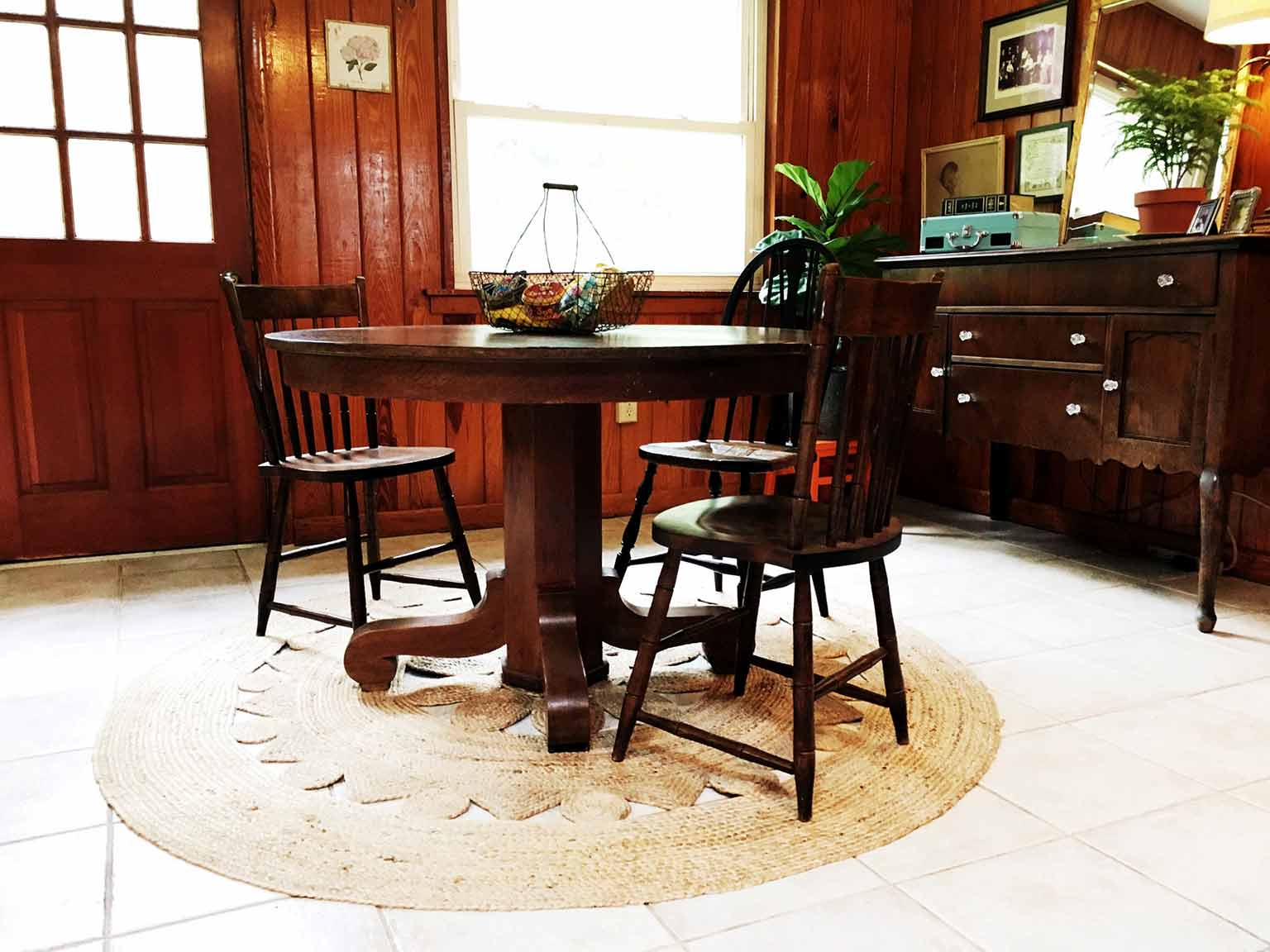 I started the design process by asking my friend what she wanted for the space. She told me that she wanted it to be a place where their entire family could comfortably hang out together, and where they could gather friends. Overall, she wanted it to be a space that was used and loved, rather than an odd addition to the rest of the home.
So, with that in mind, the first thing we did was declutter the room. It's always the very best place to start with a project, as it brings so much focus and clarity.
Once the room was a little clearer, I was able to visualize a better layout for the room. I wanted to move the big sectional over to the corner of the room to create a cozy TV nook. This would create more space on the other side of the room for gatherings, and would create a clear route to the back bedroom. (No more disruptions at that crucial point in the game.)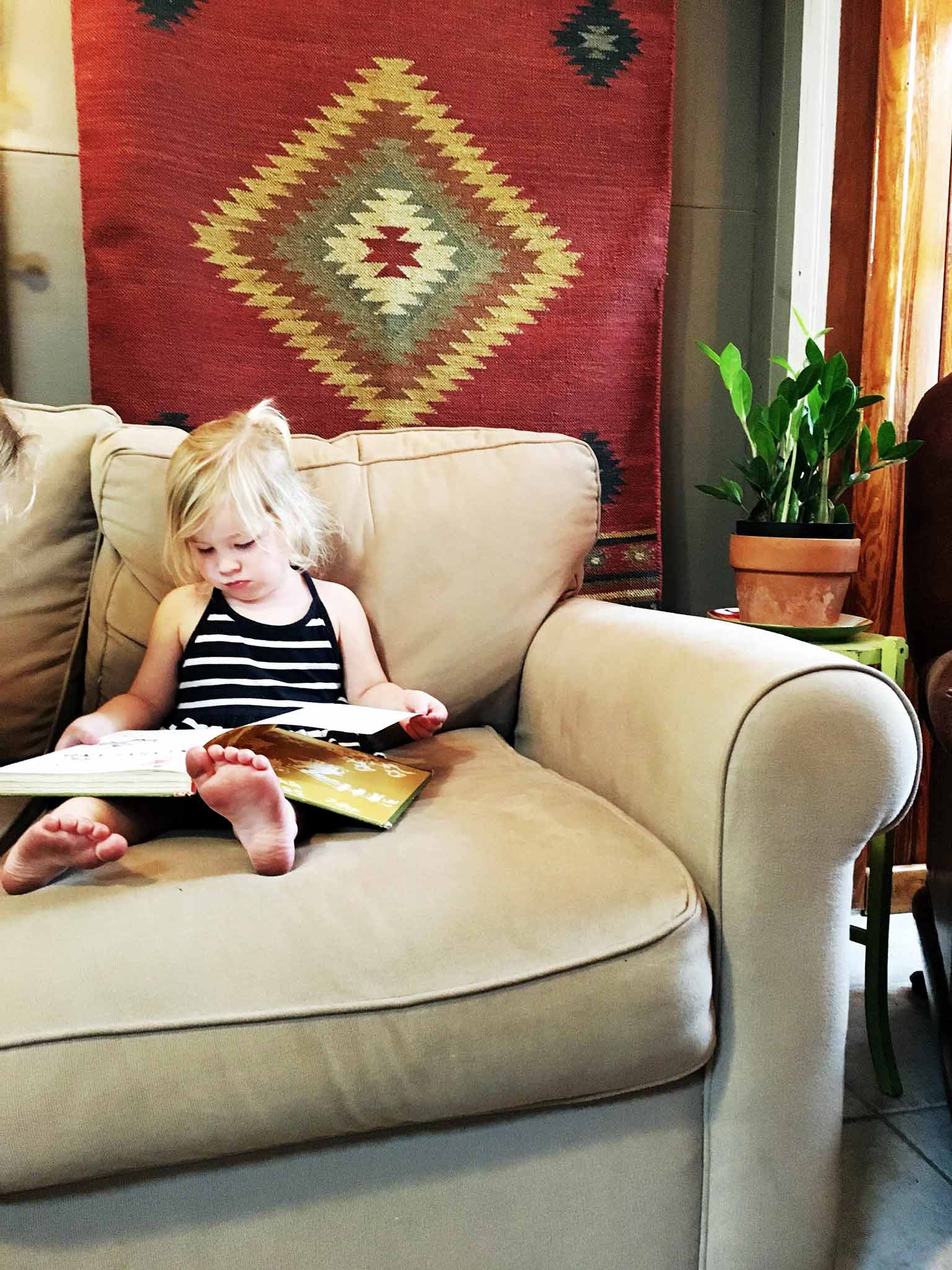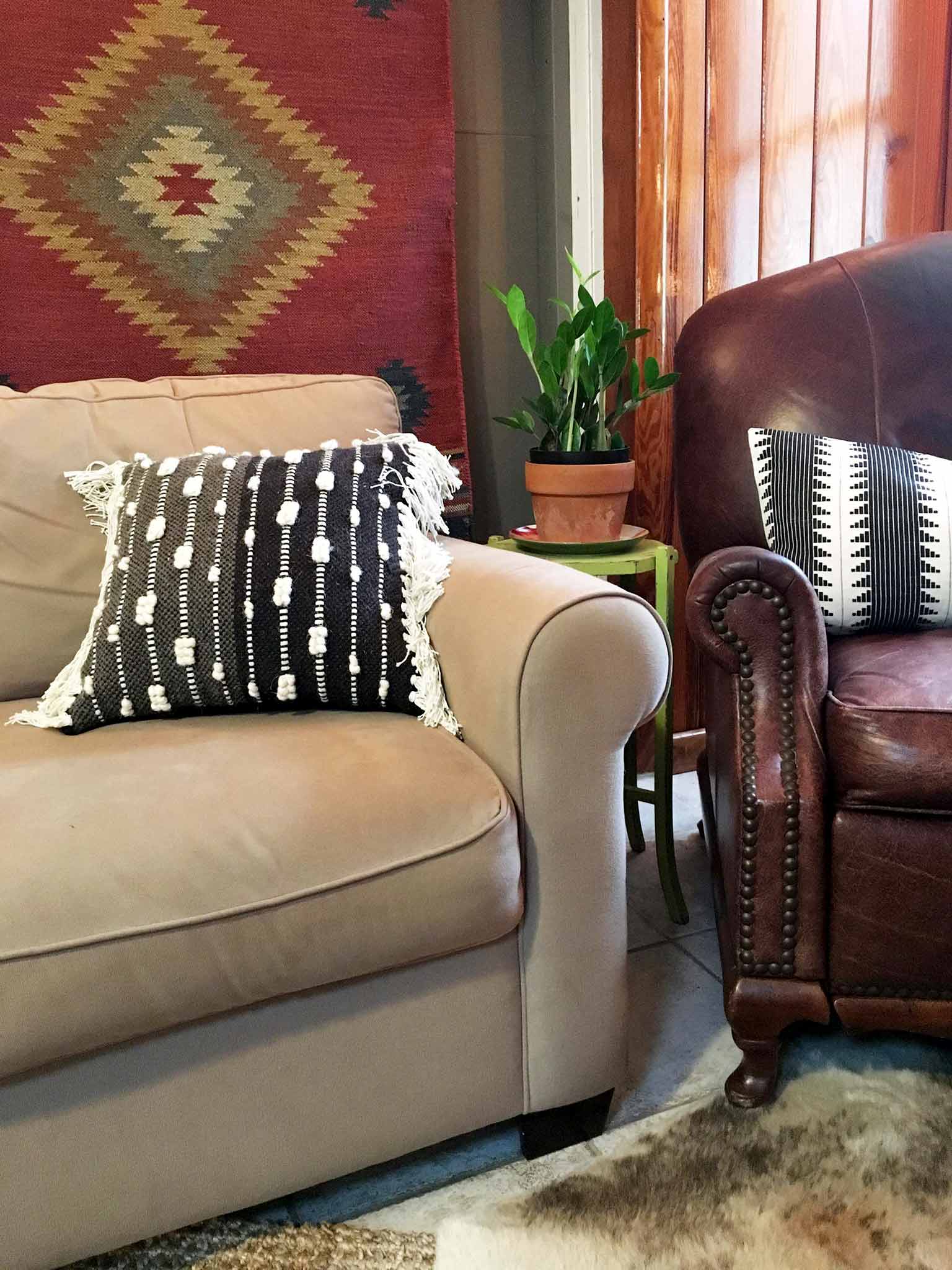 There was some unfinished drywall that we exposed when getting rid of a big hutch. It was because a previous doorway had been closed in on one side, and left unfinished on the other. My inexpensive solution to this was to paint the drywall a darker color (in fact, leftover sample pots from another project), and hang a fun tribal rug up as a wall hanging. I think it totally worked, and creates a feature where there was once something to hide.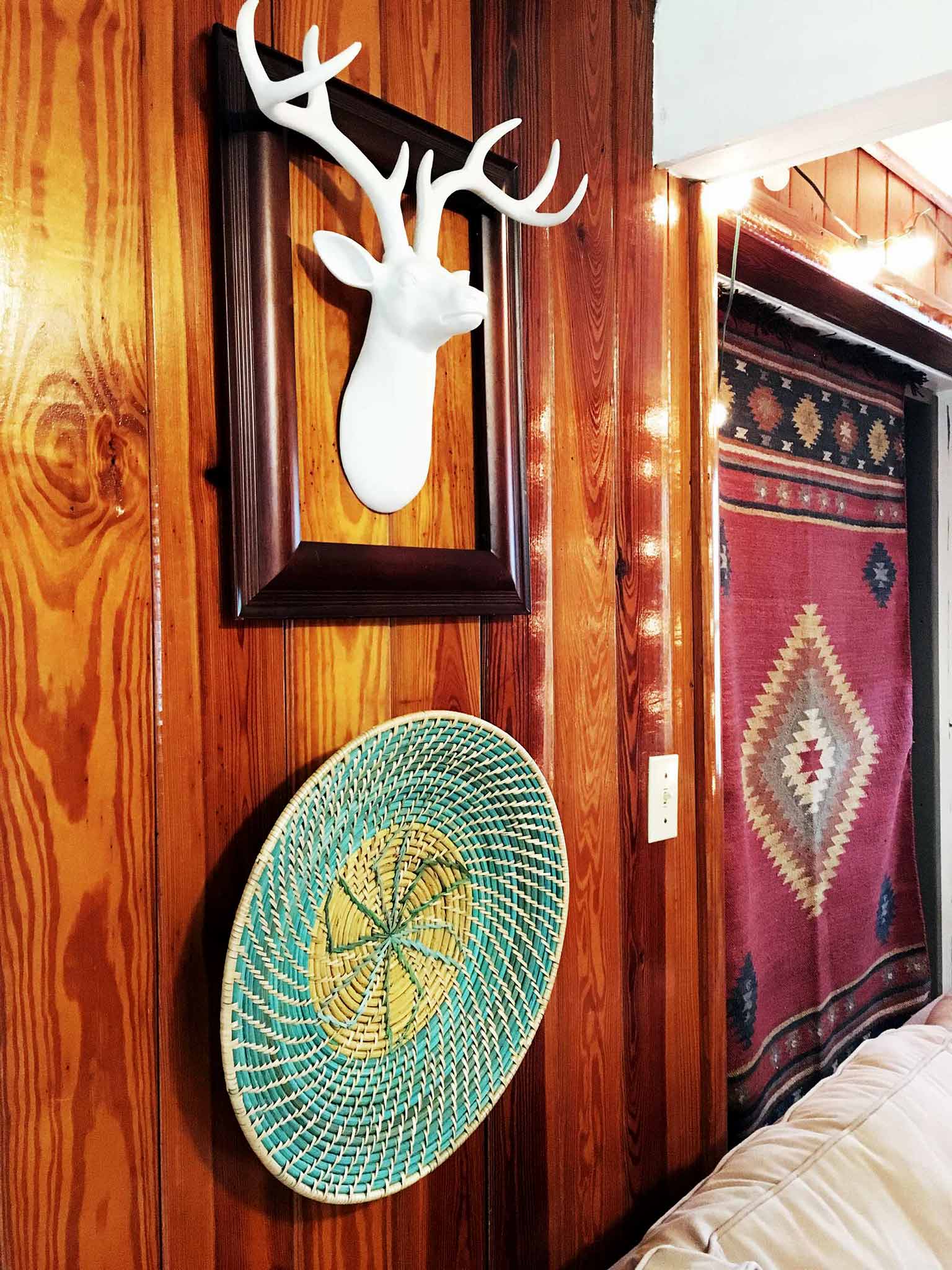 The round table which was previously hidden under piles of junk was repurposed into a game table. This was my friend's idea, and I love the concept of having a space designated for fun game time with family and friends!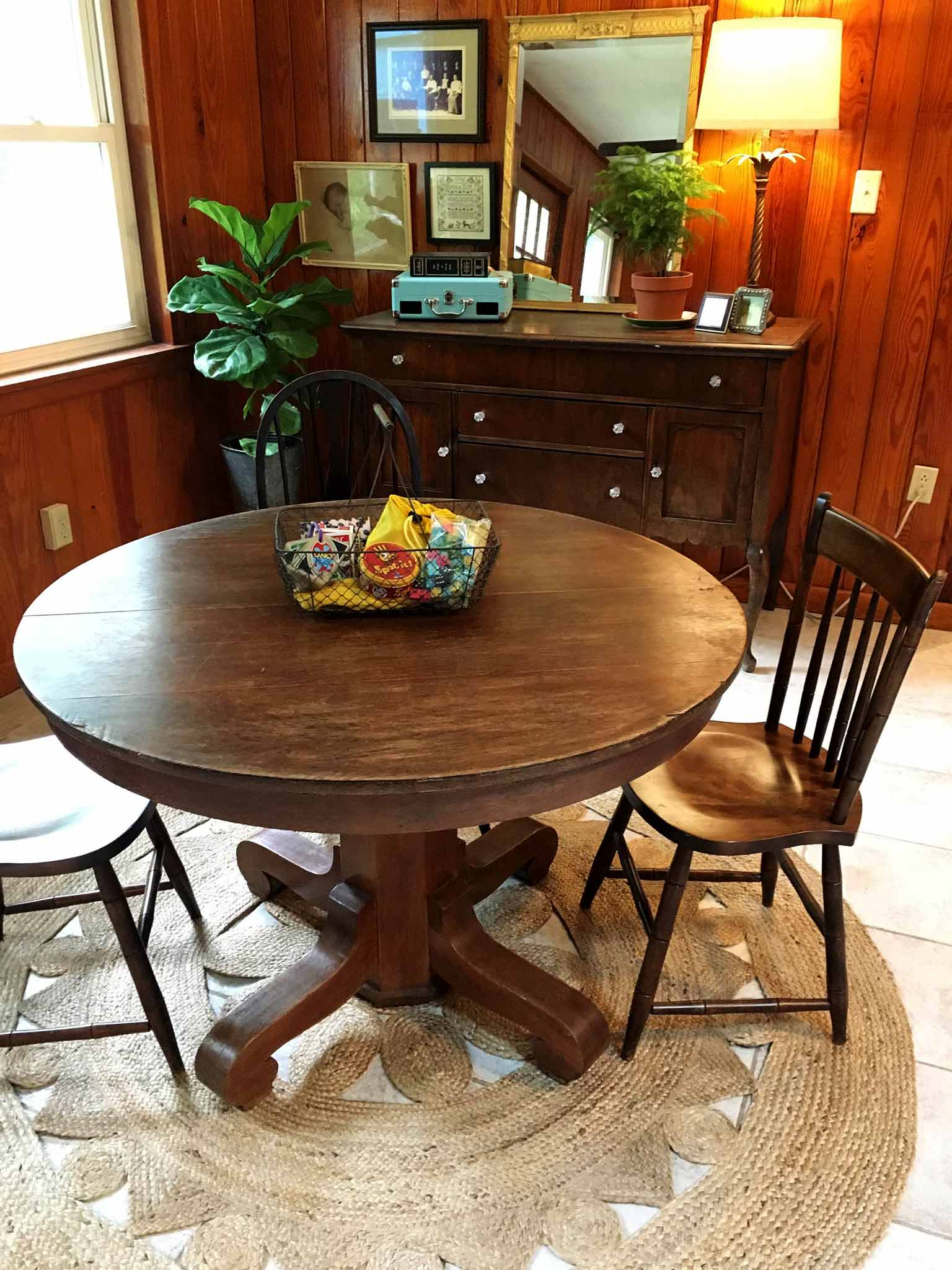 The most rewarding part by far was finding hidden gems in their home and garage to style the space. We did spend a little money on pillows and rugs, but the pieces that really made the room shine were already there in their home—their potential just hadn't been discovered.
This little corner was styled exclusively with existing items, and it is my favorite spot in the room.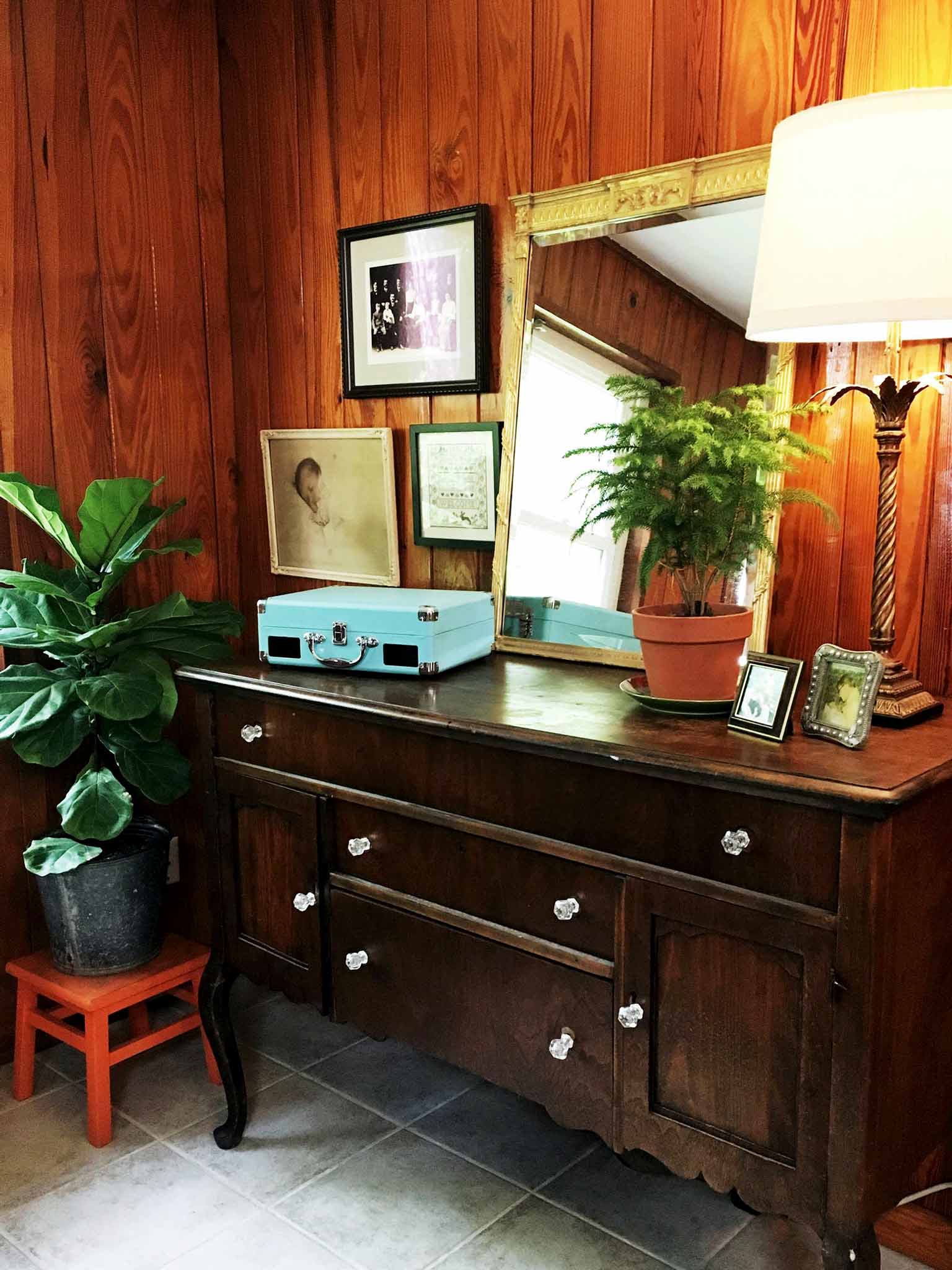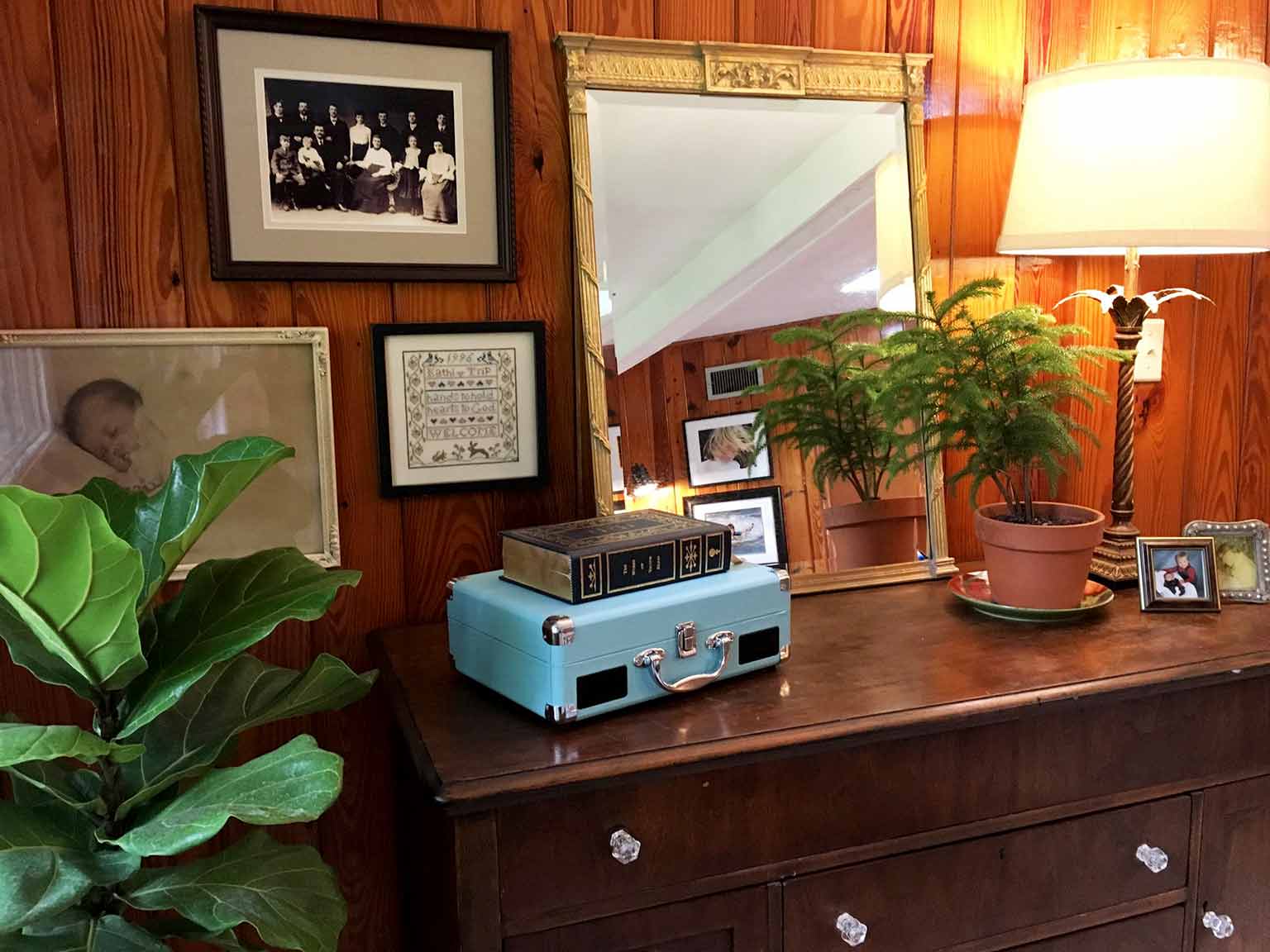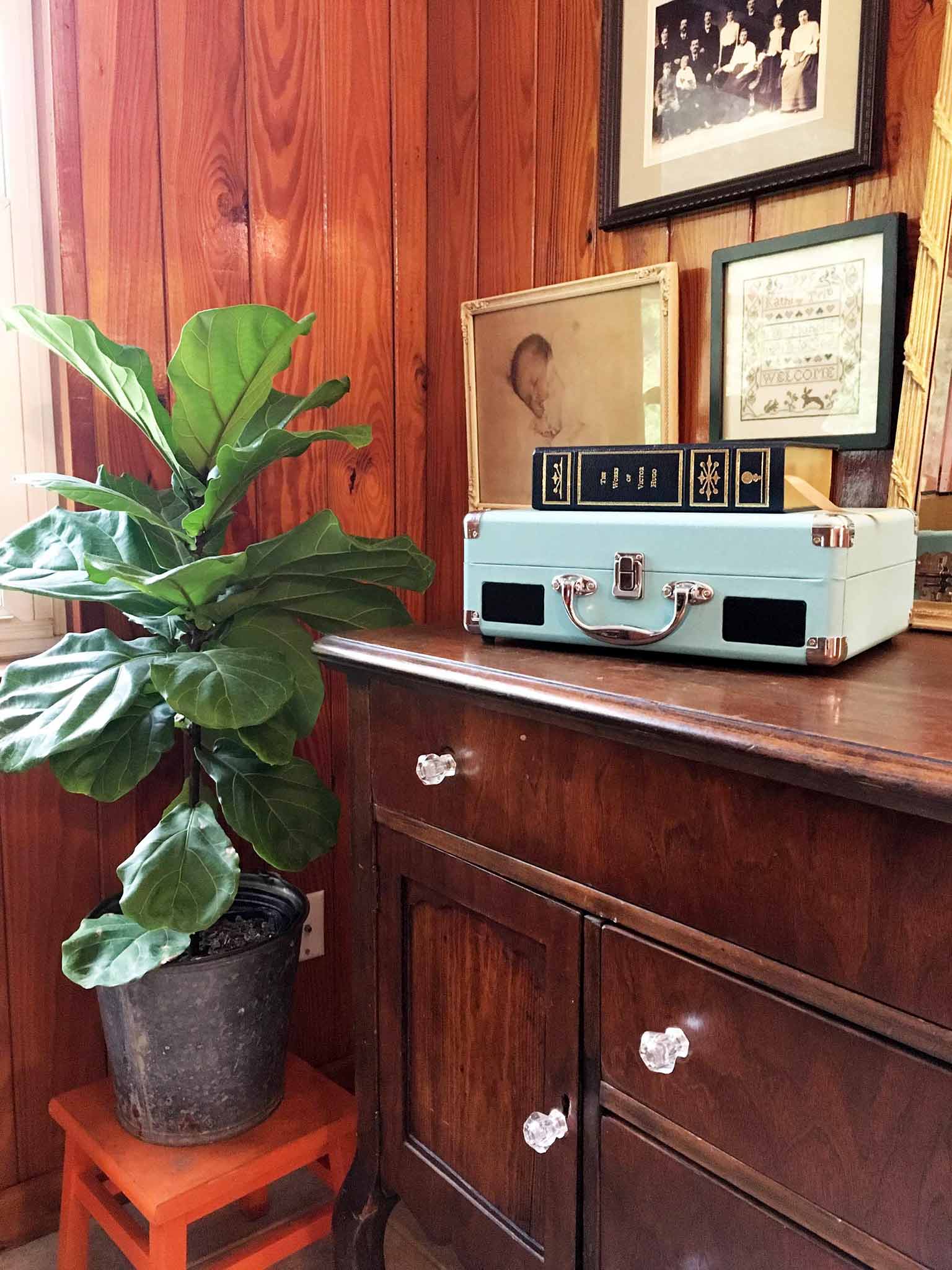 When my friend asked me to take on this project, I wasn't sure if I was up to the task. But she believed in me, and so much so that she even gave me her credit card to purchase items for the room! I think I surprised myself at how well this project turned out, and it definitely kickstarted the design and blogging journey that I've been on ever since. I'm thankful for friends who take risks, and those people in life who give you a gentle shove when you need the courage to step out and do new things.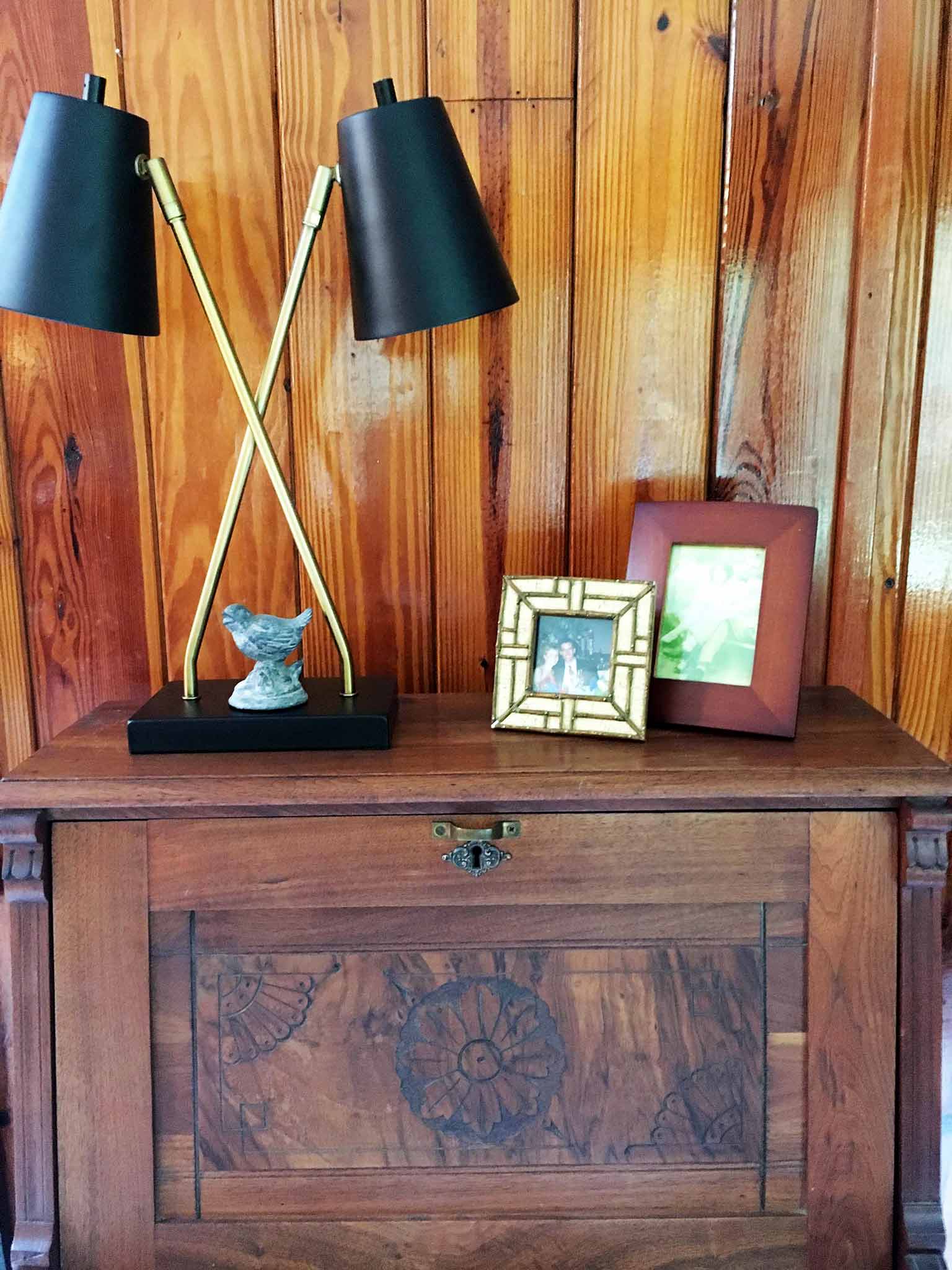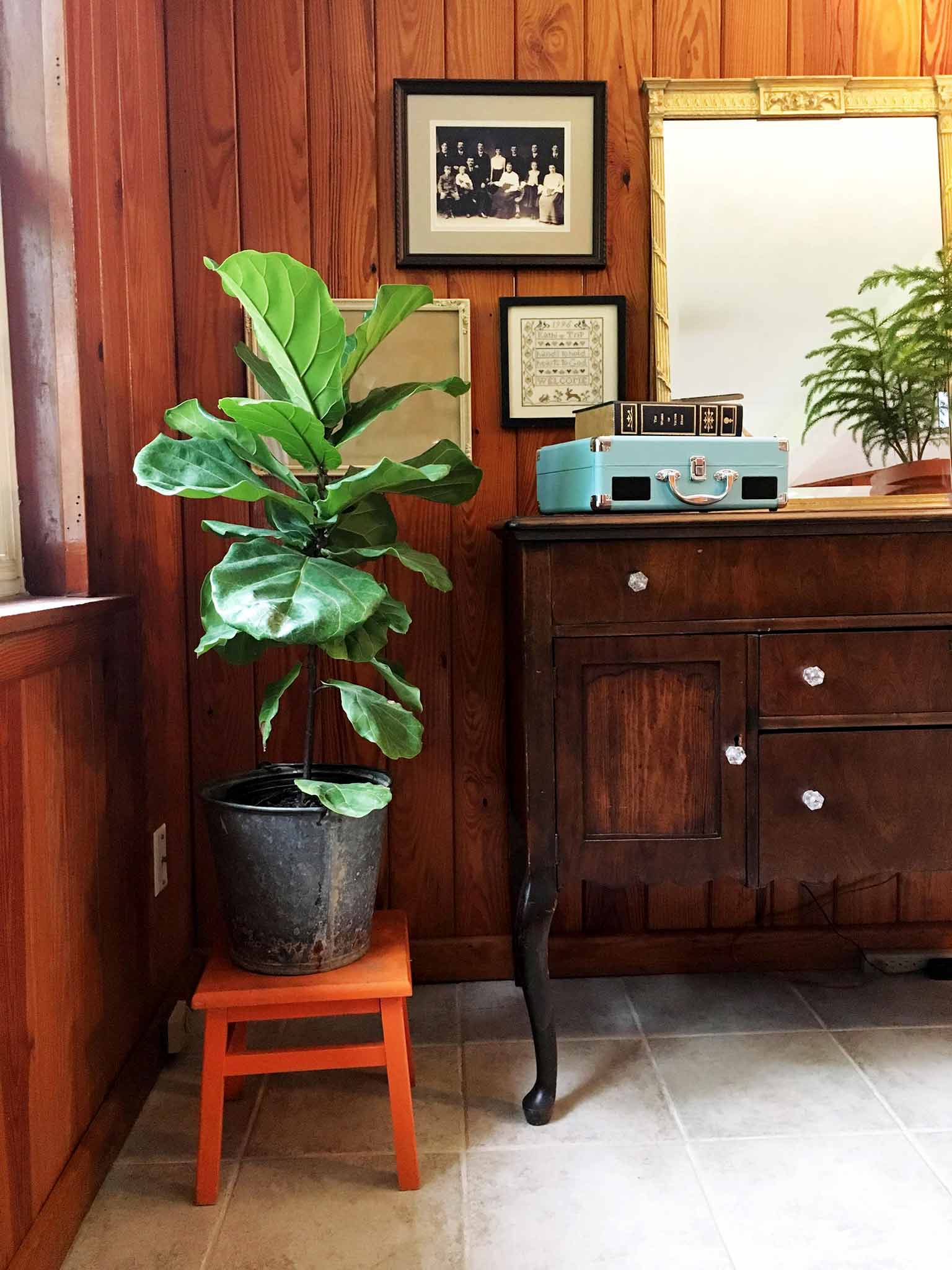 I hope this is an encouragement to you! Whatever it is that you may be thinking of stepping out and doing, let me tell you—it is so worth the risk! There really is nothing to fear, and everything to gain. <3
SOURCES
Crosley Turntable
Woven Wall Basket (no longer available—similar)
Stag head
Aztec Wool Rug (wall hanging)
Black and White Lumbar Pillow
Yellow Throw Pillow
Sofa/TV Table
Faux Cowhide Rug
4x6 Jute Rug
Round Jute Rug
Two Head Table Lamp
---