I can hardly believe that it's rolled around again, but it's time for another season of the One Room Challenge! This will be my third time participating as a guest, and this time I'm attempting to pull it off whilst simultaneously designing our bar. (That's how much I love the ORC—I just can't stay away!)
Before I dive in and for those who don't know, the One Room Challenge (or ORC) is a six week long room makeover challenge for design bloggers. There are 20 featured designers involved, and many more guest participants. It's a great way to get a room finished in the company of a creative and motivated community. My first ORC project was our master bedroom, and last season I took on our girls' bedroom. I'm not sure anything I do can top that delightful bunny wallpaper, but I'm going to do my best!
So. Let's kick off the season with the current state of our dining room and entryway: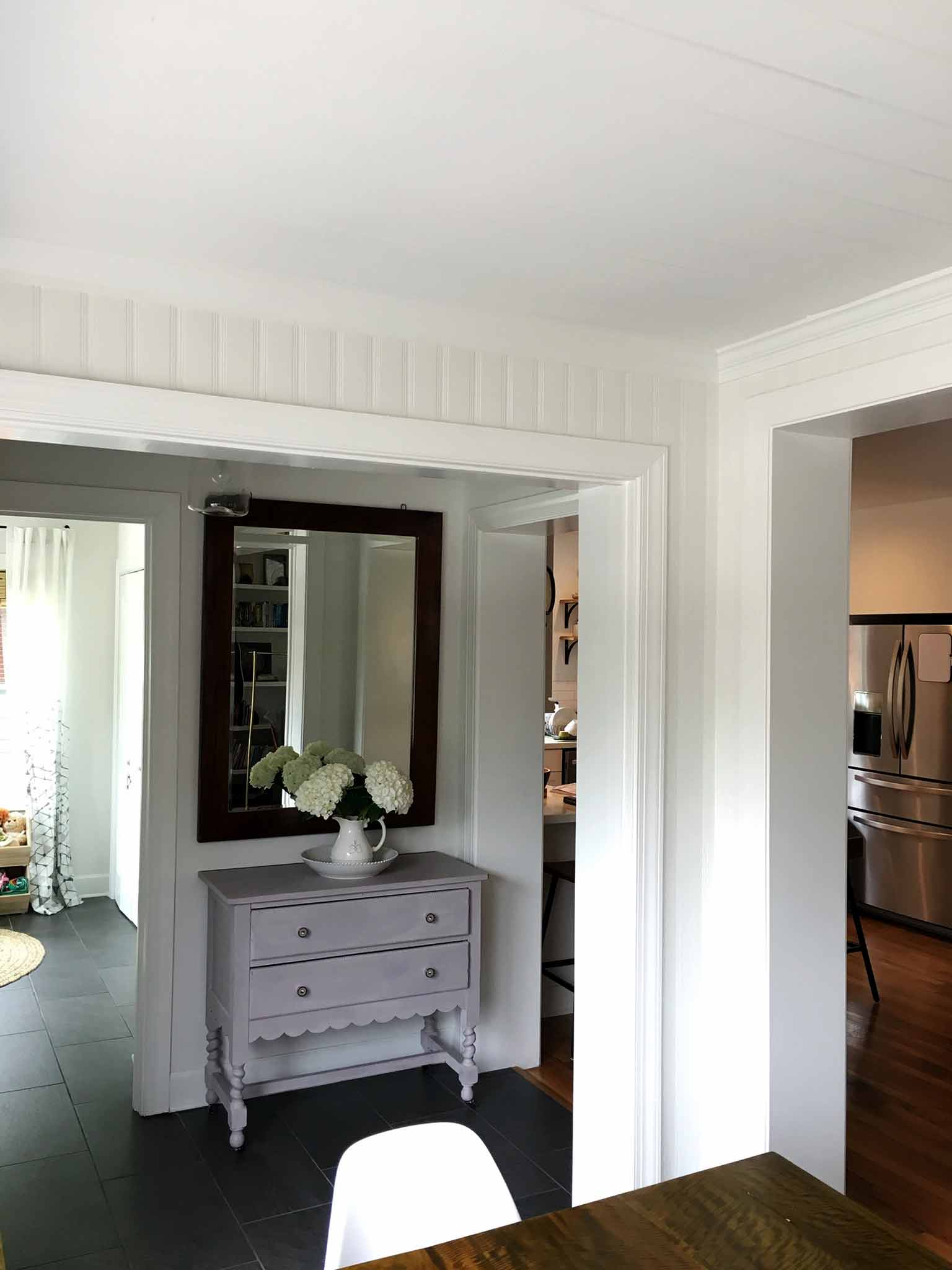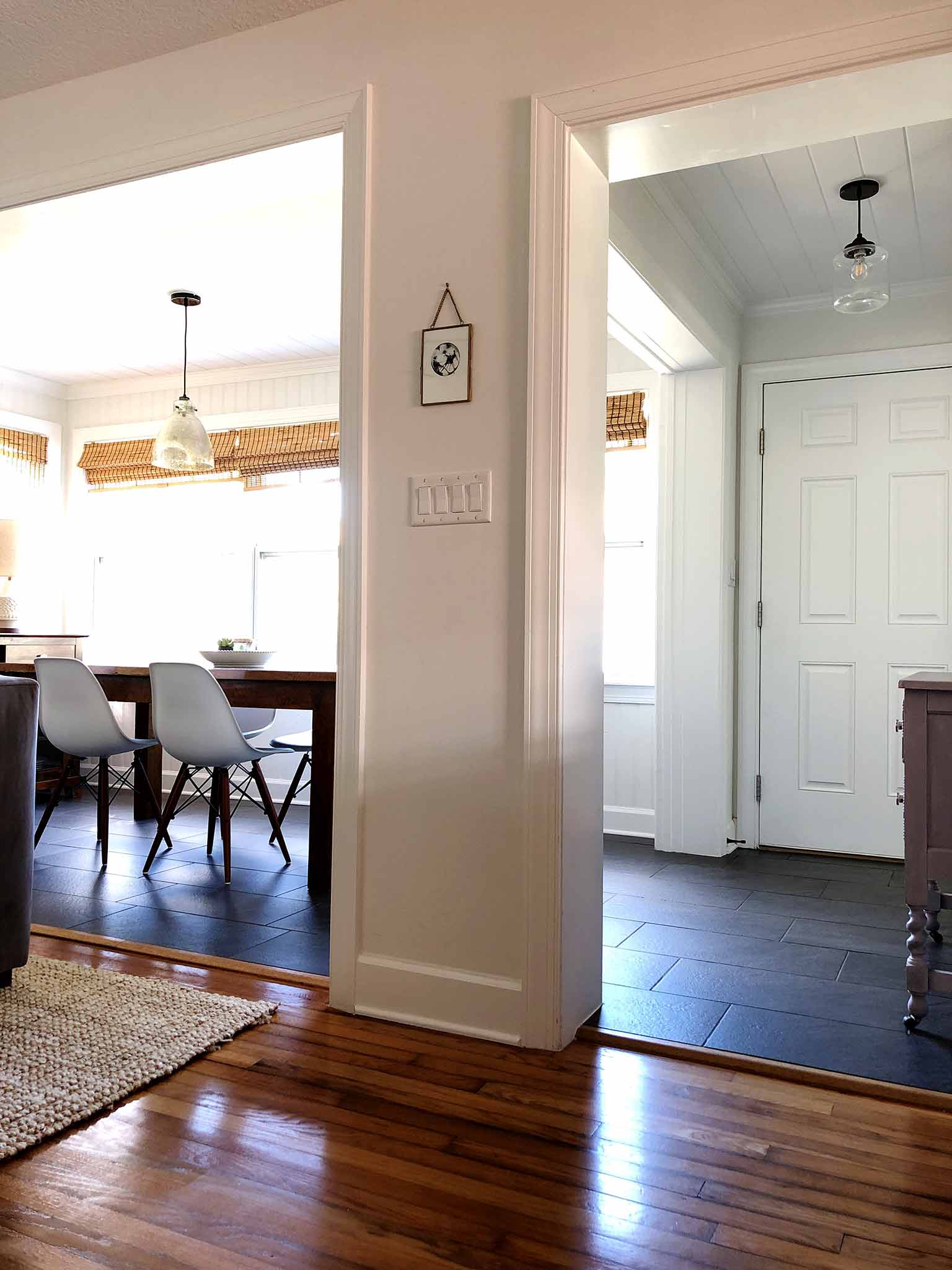 It's not terrible, but it's also not particularly inspiring. As I'm managing multiple projects right now, this will be more of a room refresh than a fully blown renovation. And to be honest—we tackled the heavy work (like the floor tile and painting the walls and ceiling) when we bought the house three years ago. Let's not try and fix something that aint broke, amiright?
However, what I will say about this room is that aside from the dining chairs, everything in this space was simply plopped in from our previous rental house, and I have never really given the space a lot of thought...until now. It worked well enough, and that was that.
The beauty of the ORC is that it gives you the opportunity to flex those creative muscles and reimagine a space that is familiar to you. I usually start off with "if money/time was no object, what would I do in here?" and move on from there. Pinterest is a great place to gather ideas and figure out what you really love, and these are some of the spaces I have been inspired by along the way: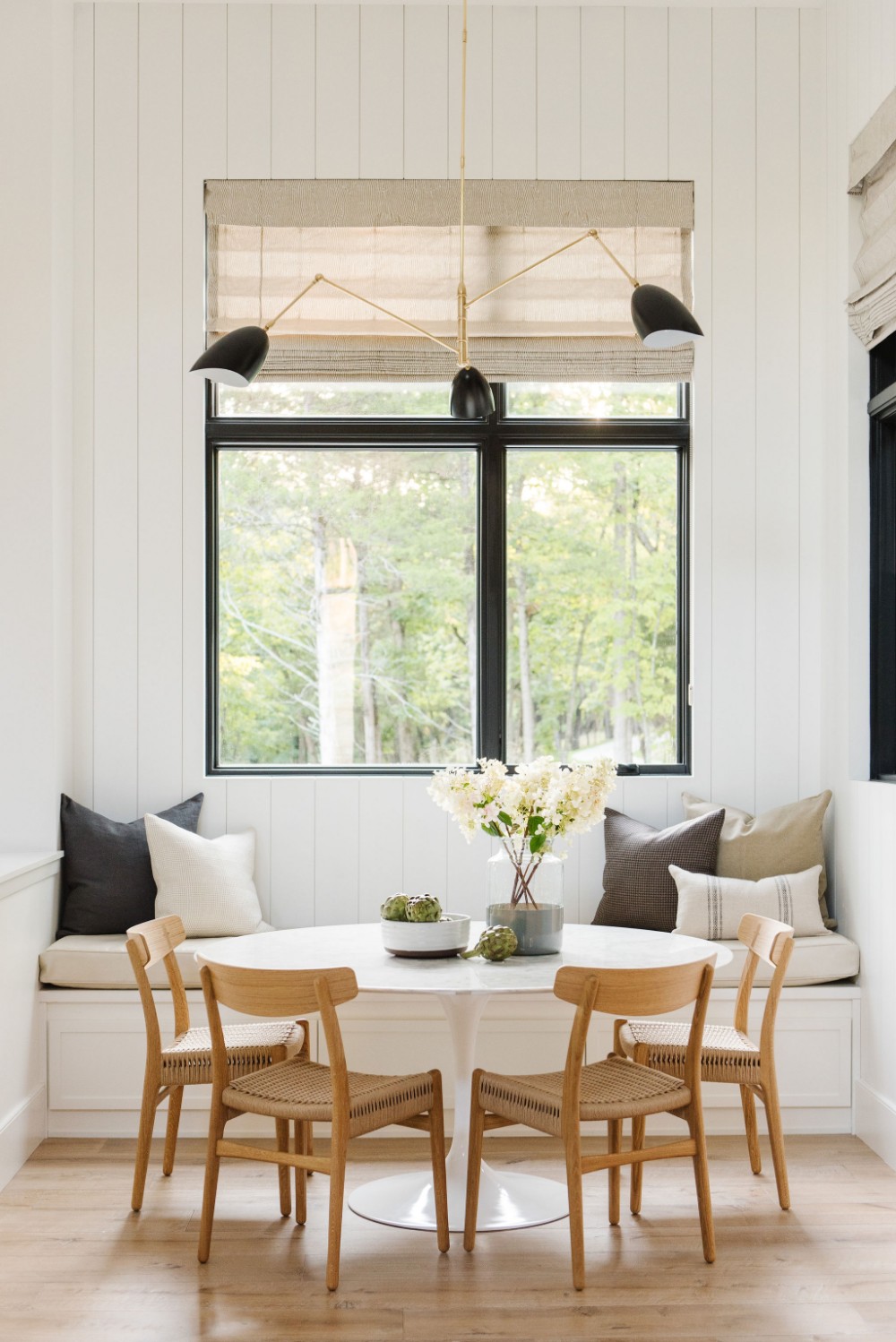 Source: Studio McGee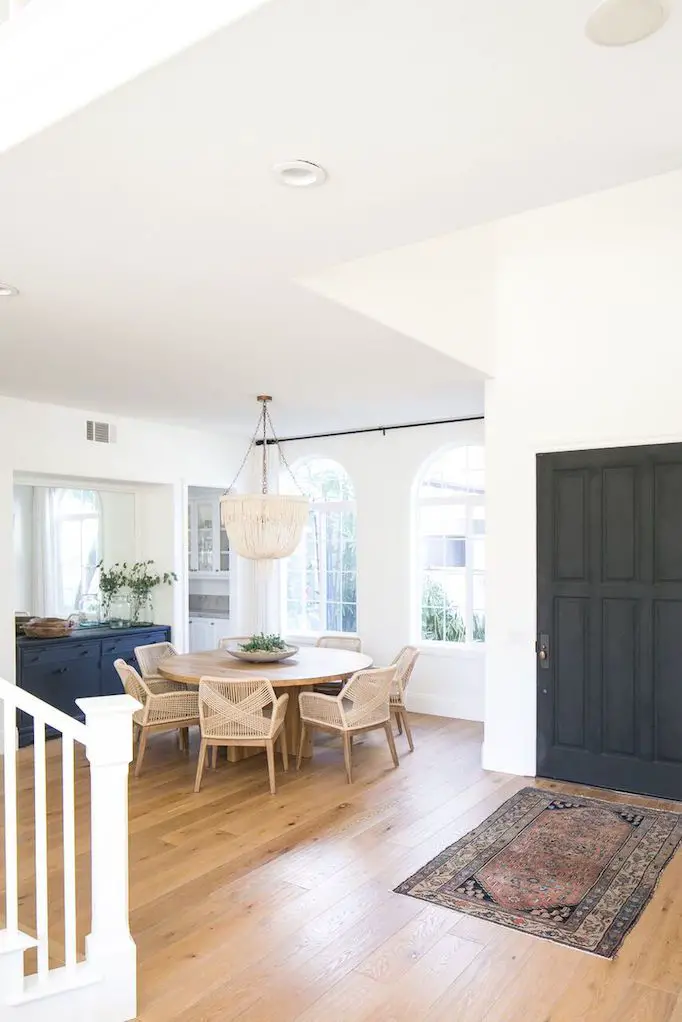 Source: Becki Owens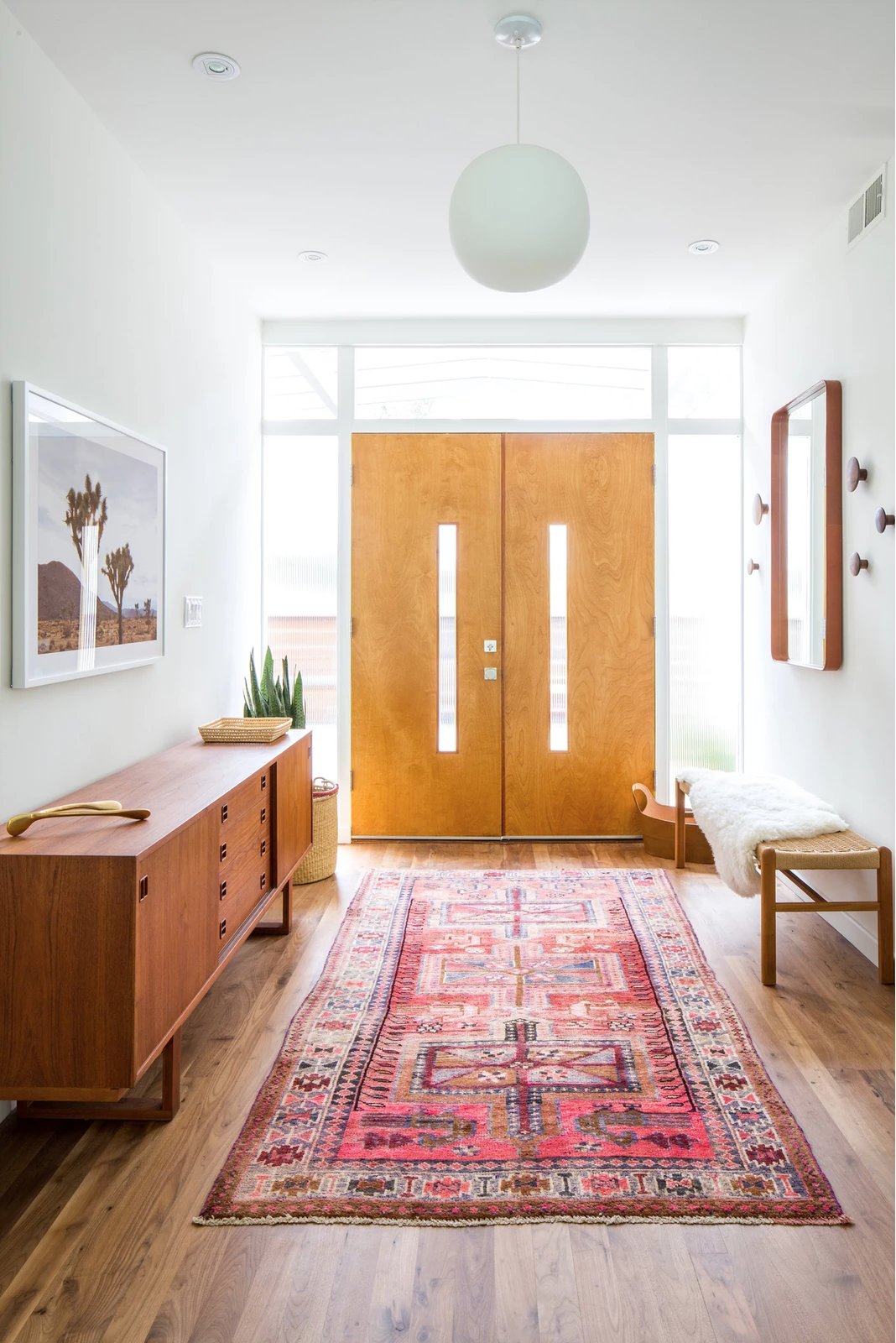 Source: Veneer Designs
For dining rooms, I have been drawn to light, neutral spaces (which is lucky, because our dining room is basically ALL windows) with statement light fixtures, and I have been pinning window benches over and over. And for entryway inspiration, the recurring themes are colorful patterned rugs, clean, minimalist styling with a pop of green.
After gathering inspiration, the next step of my design process is to put together a mood board which encompasses those elements that I have identified. This mood board serves as an anchor thoroughout the makeover which I can refer to when I'm struggling with decision fatigue or lacking focus and clarity.
Here's the mood board that I've created for my dining room and entryway refresh: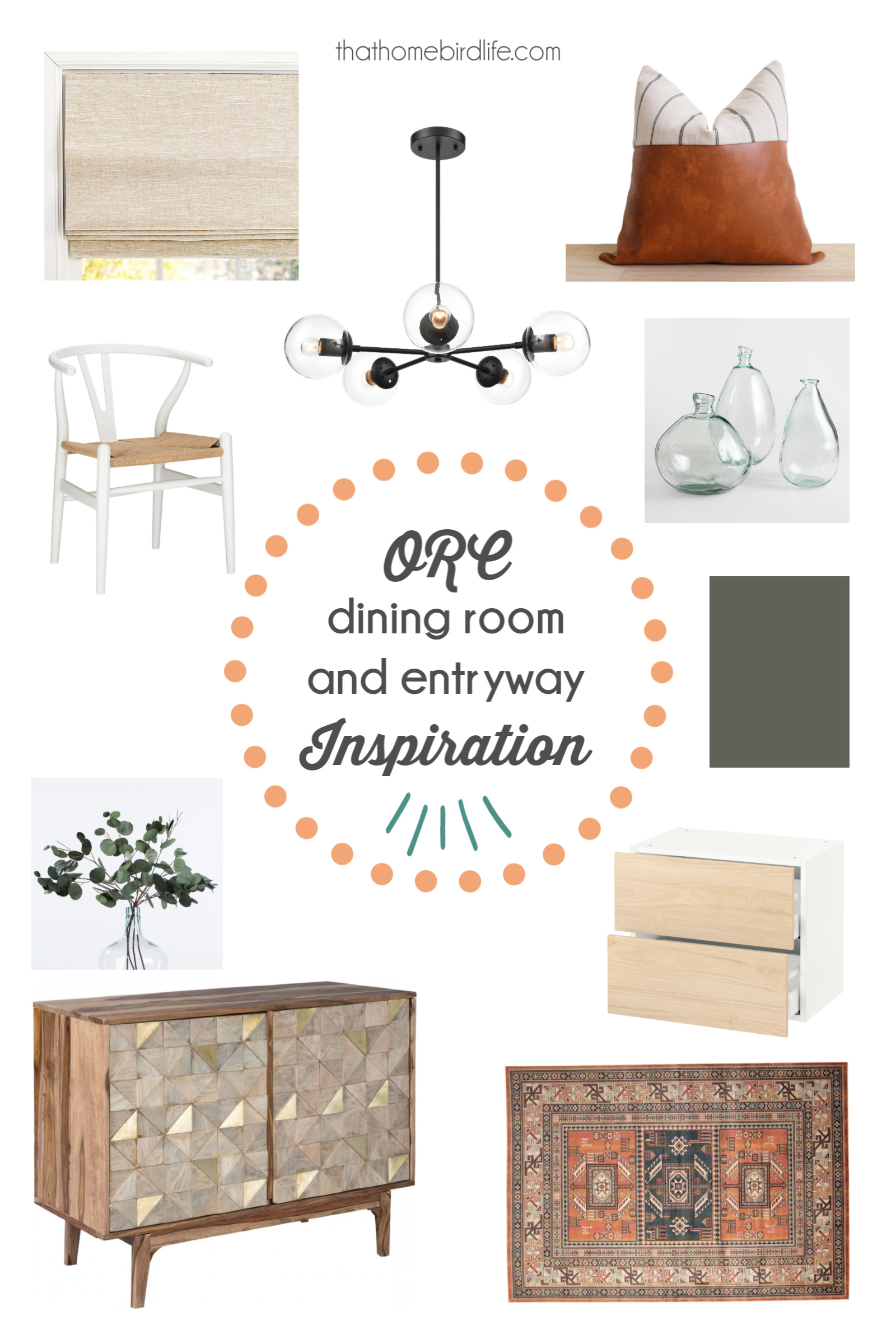 So, what's on my to-do list to bring this project into reality?
make freestanding upholstered window bench using IKEA SEKTION kitchen cabinets (I'm definitely most nervous about this part of the project!)
sand and seal existing dining table
update light fixture and dining chairs
paint interior doors
add entryway rug and replace dresser with something more in keeping with my style
That was my original list. But then, as if it had been listening to my inner thoughts, one of my dining room blinds completely broke last week. The sensible thing to do would be to replace it with the same kind, but that would be far too easy. So I have come up with a new plan for some afforable DIY fabric blinds that I'm hoping I can pull off. I'll just add it to the list...
make 5 x fabric blinds (without crying or losing my mind)
Come back next Thursday for the next installment of the challenge, and make sure you follow me on Instagram for some real-time updates!
Five weeks till reveal day? LET'S GO!
Don't forget, you can view all the other talented guest participants here—head on over and show them some love!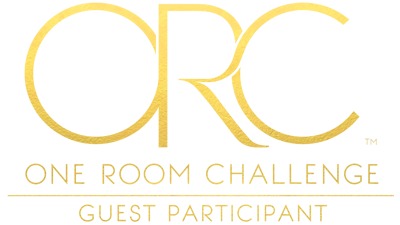 Are you a fellow ORC Guest Participant?
I've written a guide (which you can read here) and designed a printable planner to help get you organized for the challenge! Simply put in your email below to have the PDF planner emailed to you: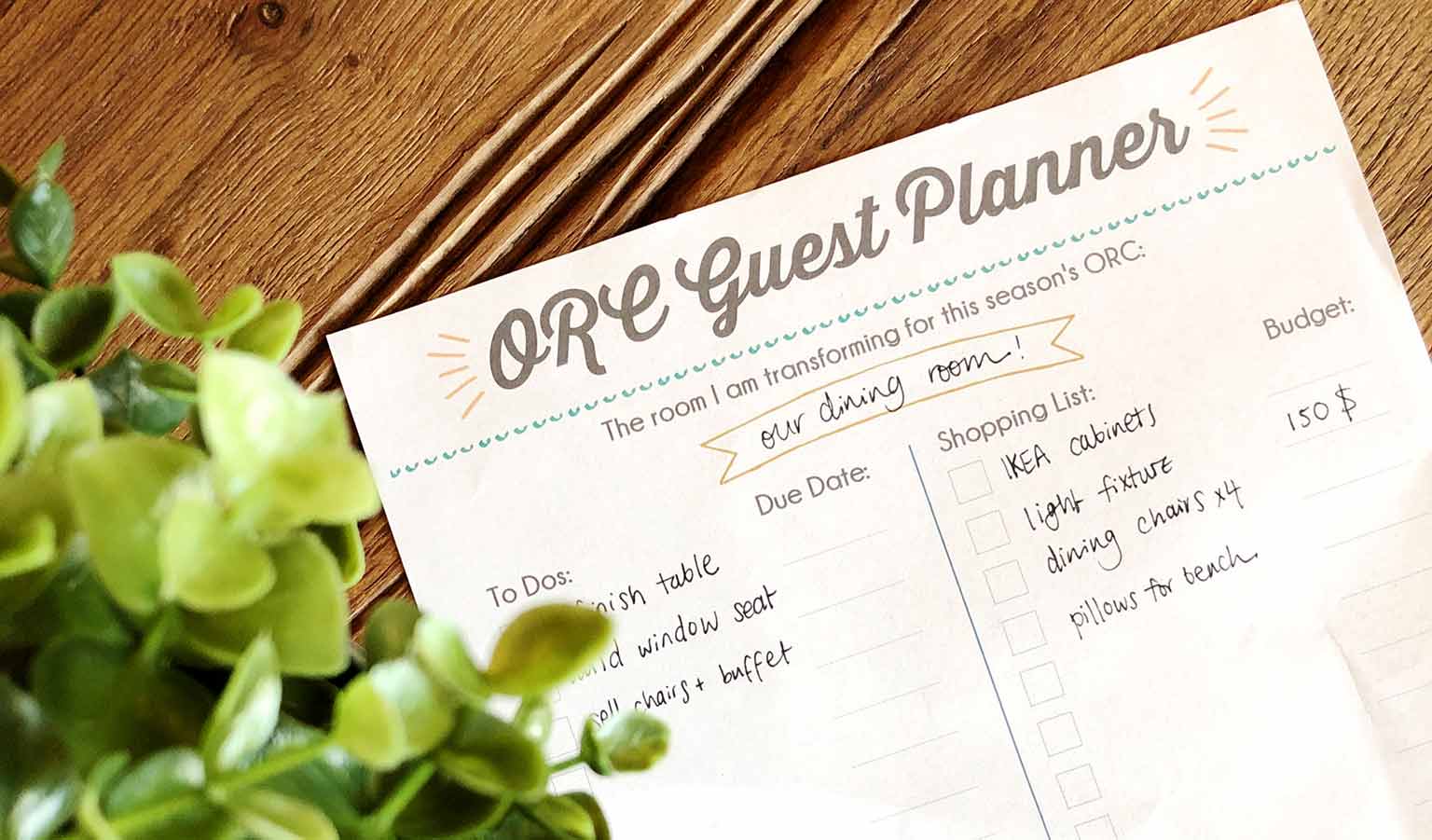 Want to catch up on last season's ORC? You can get all the details on my girls' bedroom makeover by checking out these posts:
Week One: Design Plan // Week Two: Decluttering // Week Three: Wallpaper // Week Four: Storage // Week Five: Sneak Peeks // Week Six: The Reveal
---