If you followed along with my One Room Challenge, you'll know that my living room underwent some changes when we moved the TV into the master bedroom. I'll be giving you a full tour of the updated living room when I've finished the final tweaks, but first I wanted to share a small change that has made a big difference to the room.
In moving our TV out of the room, we also changed the function of the room. It wasn't an intentional decision, but without the visual distraction of a TV, we now have a space to enjoy time together as a family reading, playing games and listening to music.
After the TV was gone, we realized that we could reconfigure the furniture layout and move the media cabinet so that it wasn't blocking the window. We found a bench to put under the window instead, but it was then that we realized that our big bulky sound system was not right for the newly configured space.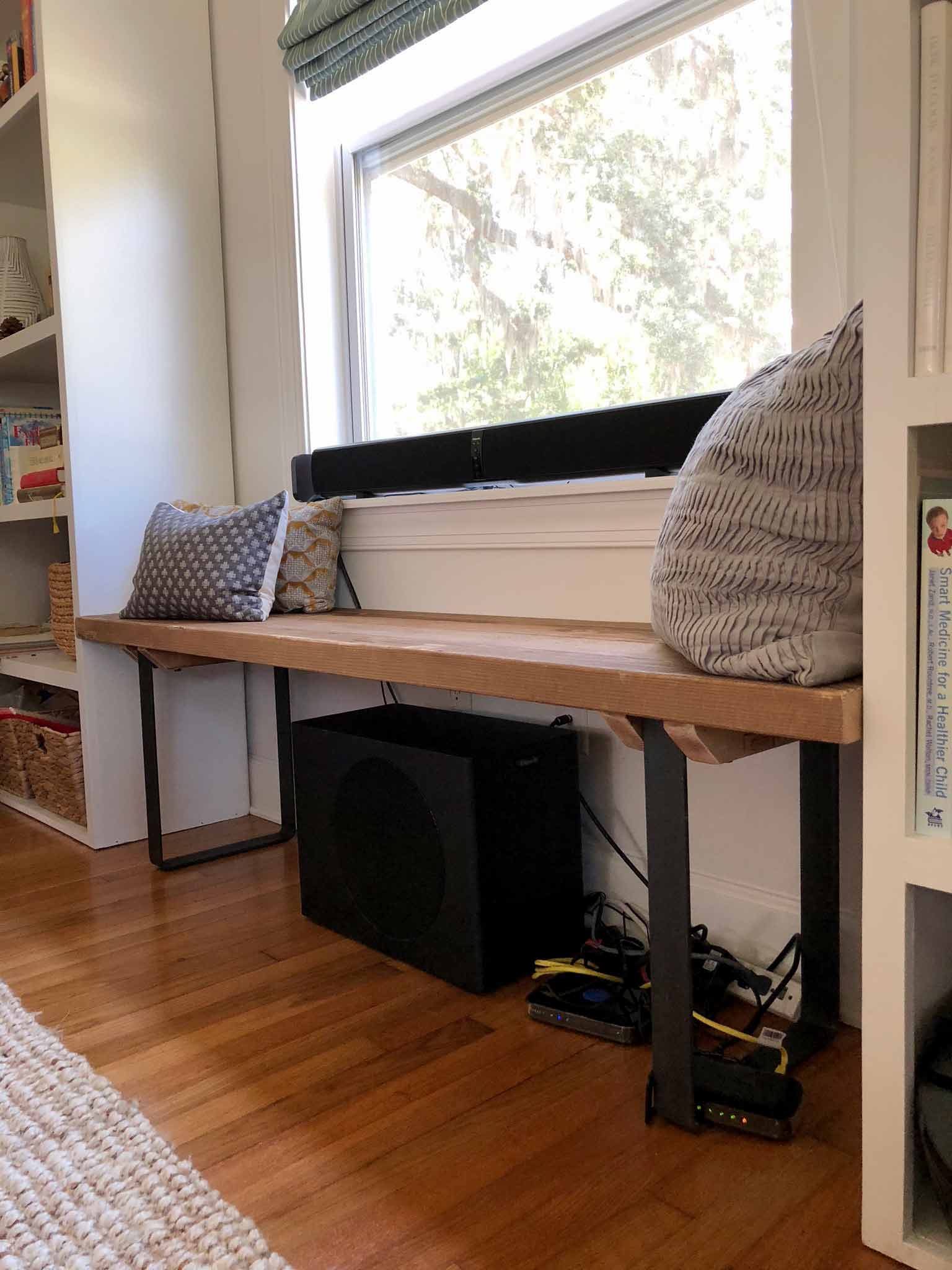 So, without any prompting, my husband decided that it was time to sell the sound system and started looking for something smaller and better suited to the new TV-less room. And he did an excellent job, because this is the beauty he found!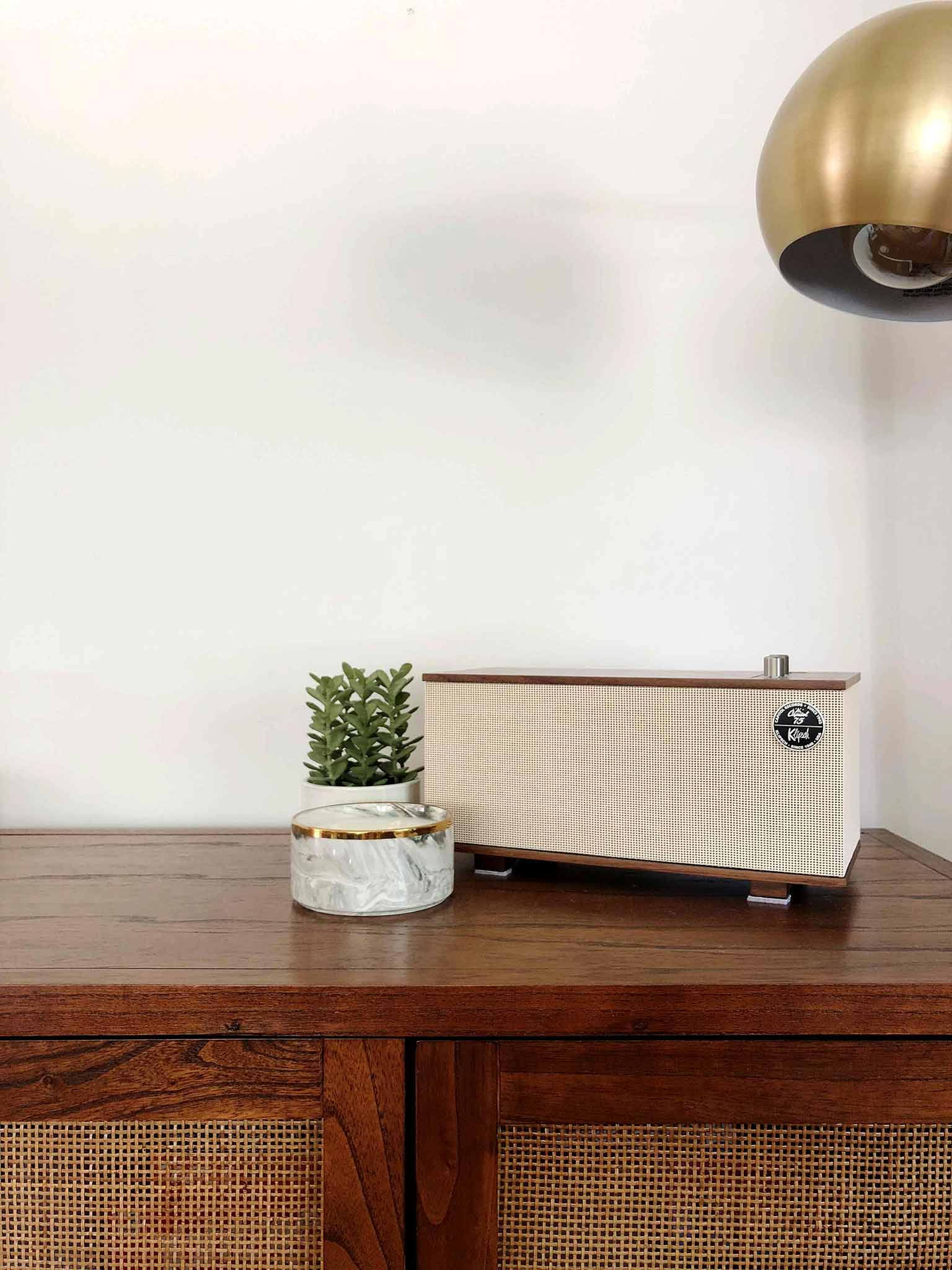 This is the Klipsch The Capitol One Bluetooth Tabletop Speaker in Blonde finish, and we love it! It sounds great, it is compact, and best of all, it fits in perfectly with the rest of the room. I love that it is made with real wood veneer and I love that I don't have to worry about disguising it or making it blend into the background: it makes a statement and it's been designed to be out on display!
At this point, let me tell you that I'm not really into the latest tech products. I reluctantly upgrade my iPhone every other year because I need to keep up to date in order to run my blog and social media accounts. But really, I just want simple pieces of technology that work. And as a family, we rarely buy new electronics unless they break.
Having said all that, I'm surprised at how much I love this new speaker, and I think it's because it is designed to be beautiful as well as functional.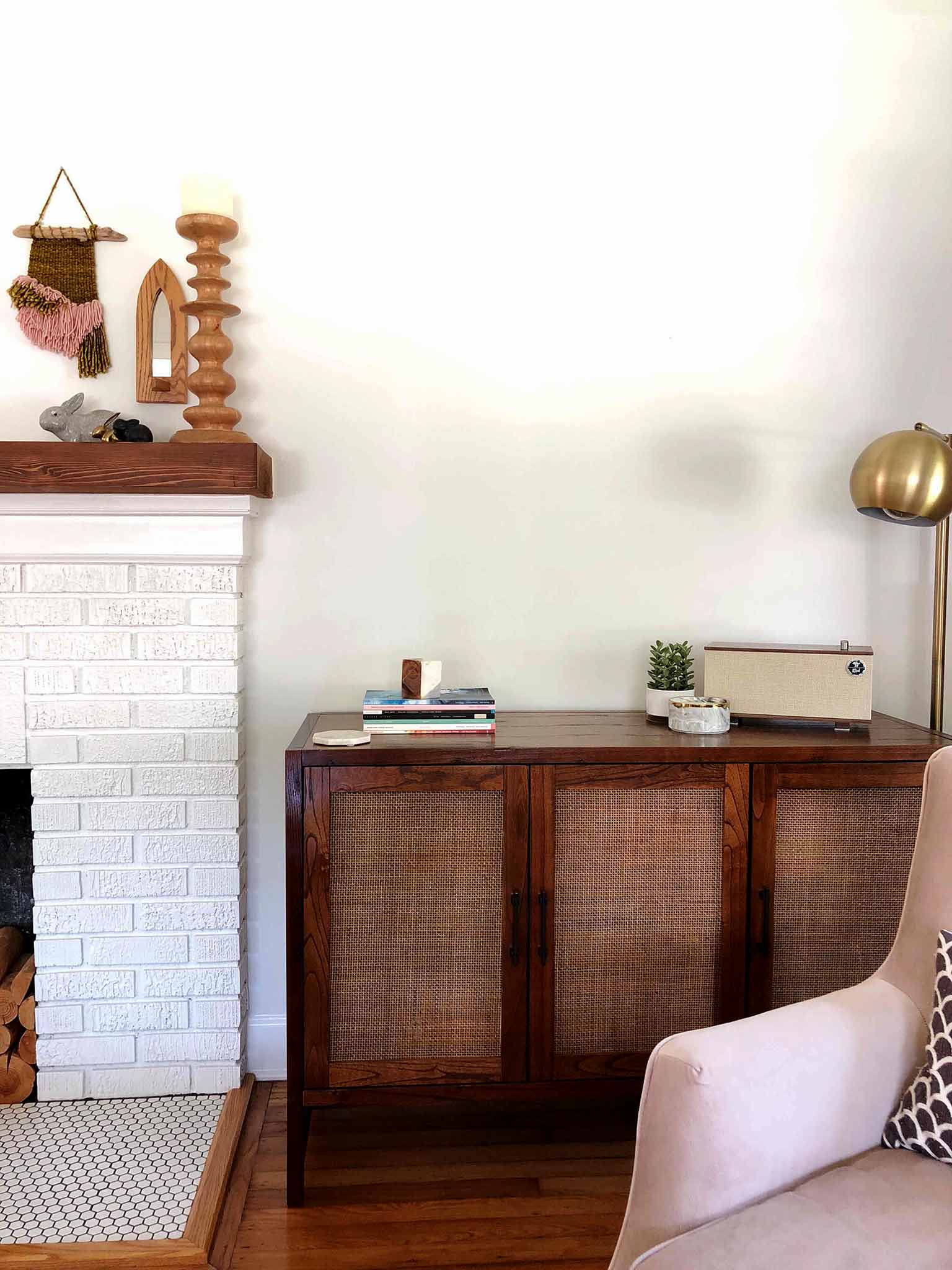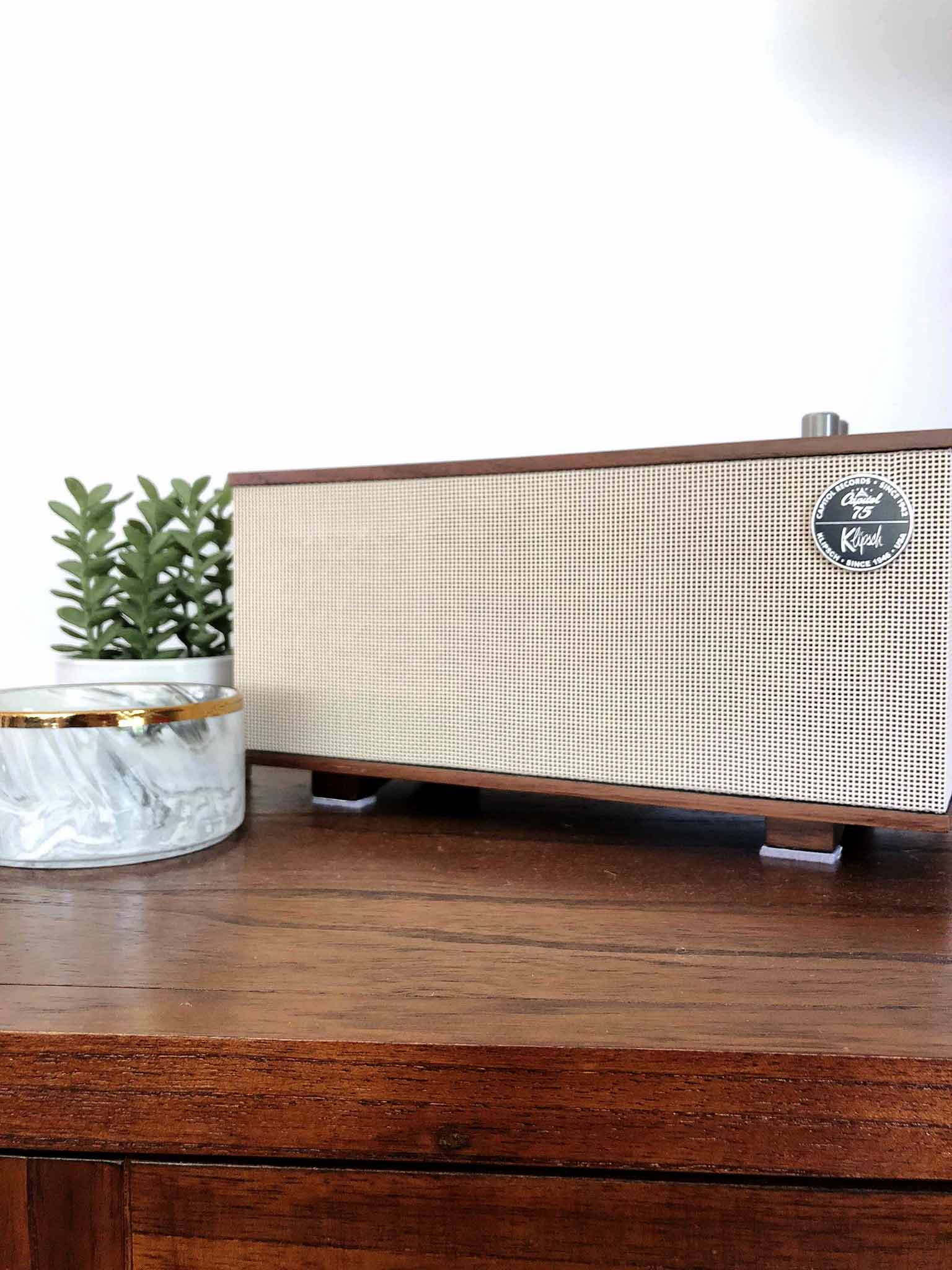 I realize that this speaker may not fit with every decor style, so I've put together a round-up of some other beautiful bluetooth speakers at a variety of price points that would work well in many different settings. I think these would be great additions to any space!

Vifa Helsinki // Jonter // Bang & Olufsen // Sharper Image // Bongo // Cowin // Marshall // Klipsch // Como Audio
I love that these products combine both function and aesthetics! William Morris said "Have nothing in your houses that you do not know to be useful, or believe to be beautiful." But why not take it one step further? Let's aim for both usefulness and beauty in as many areas of our homes as we can!
I'm excited to share the rest of my living room soon, I hope you enjoyed this sneak peak in the meantime. Watch this space, or follow me on Instagram for more updates!
---