I've been working so hard on updating the playroom over the last couple of weeks and I'm so excited to be sharing the finished room today! This would not have been possible without a little help from Serena & Lily, who are having a pretty special sale event this week.
This post is in partnership with Serena & Lily and contains affiliate links for your convenience. All opinions are my own.
My love affair with the Serena & Lily hanging rattan chair began when one of my closest friend's bought it for her home. I even had to stop visiting her house for a while because I wanted that chair SO BADLY. (J/K...kind of.) But our home is pretty compact and I knew that I would need to do some serious editing of our stuff to fit it in somewhere.
When Serena & Lily reached out and asked me to help spread the word about their THANK YOU event (25% off almost EVERYTHING with the code "THANKFUL") I was given the perfect opportunity to find a spot for this beautiful chair in my home. Our playroom seemed like the perfect place for it as I had already started changing things up in there—removing the curtains that were frequently getting pulled down, as well as seriously paring down our toys. And over the last couple of weeks I completed the makeover by switching out the pendant light for something smaller, painting a mural and selling our armchair to make room for the coveted hanging chair.
Here's the playroom before: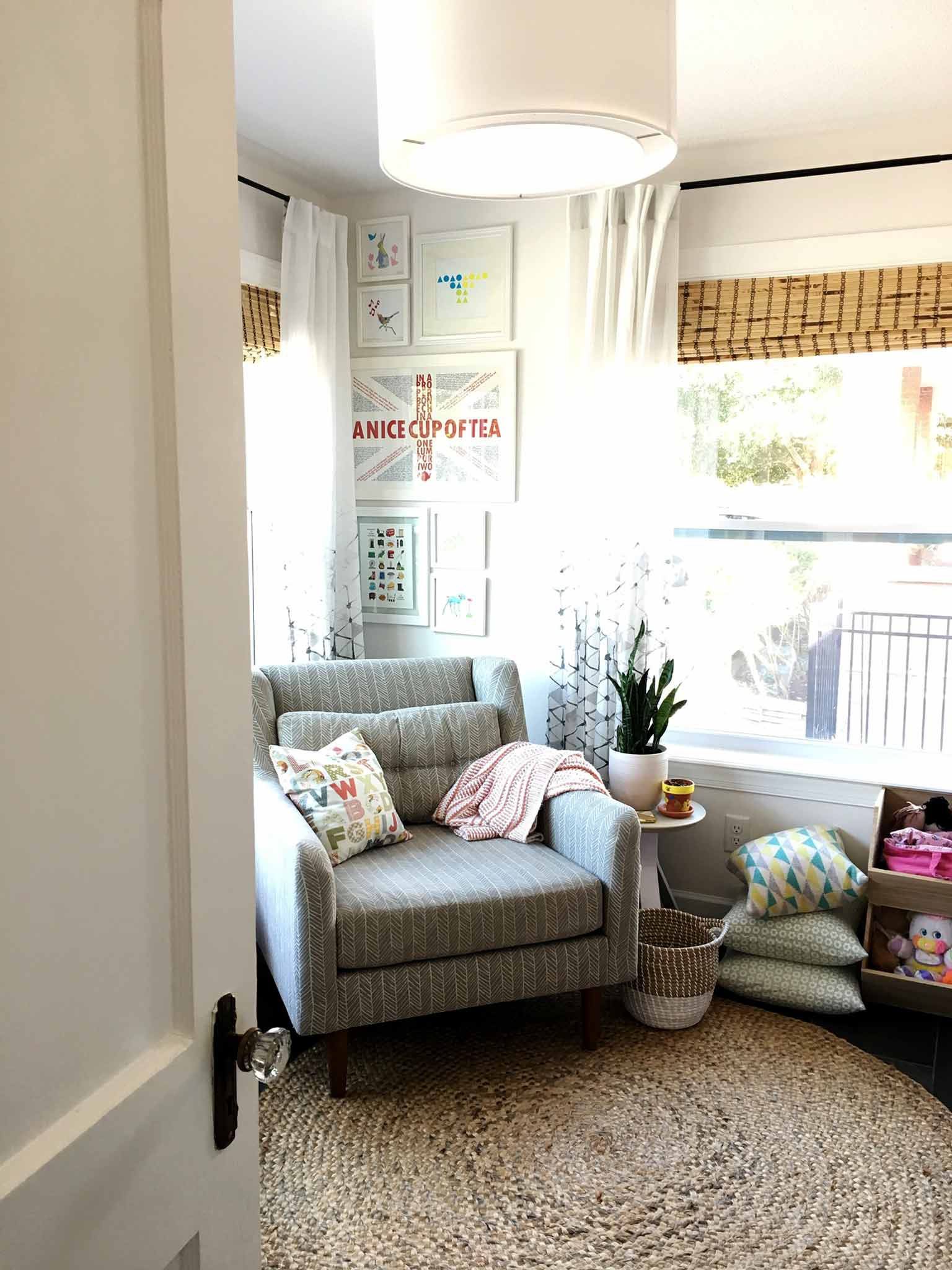 And here's the after!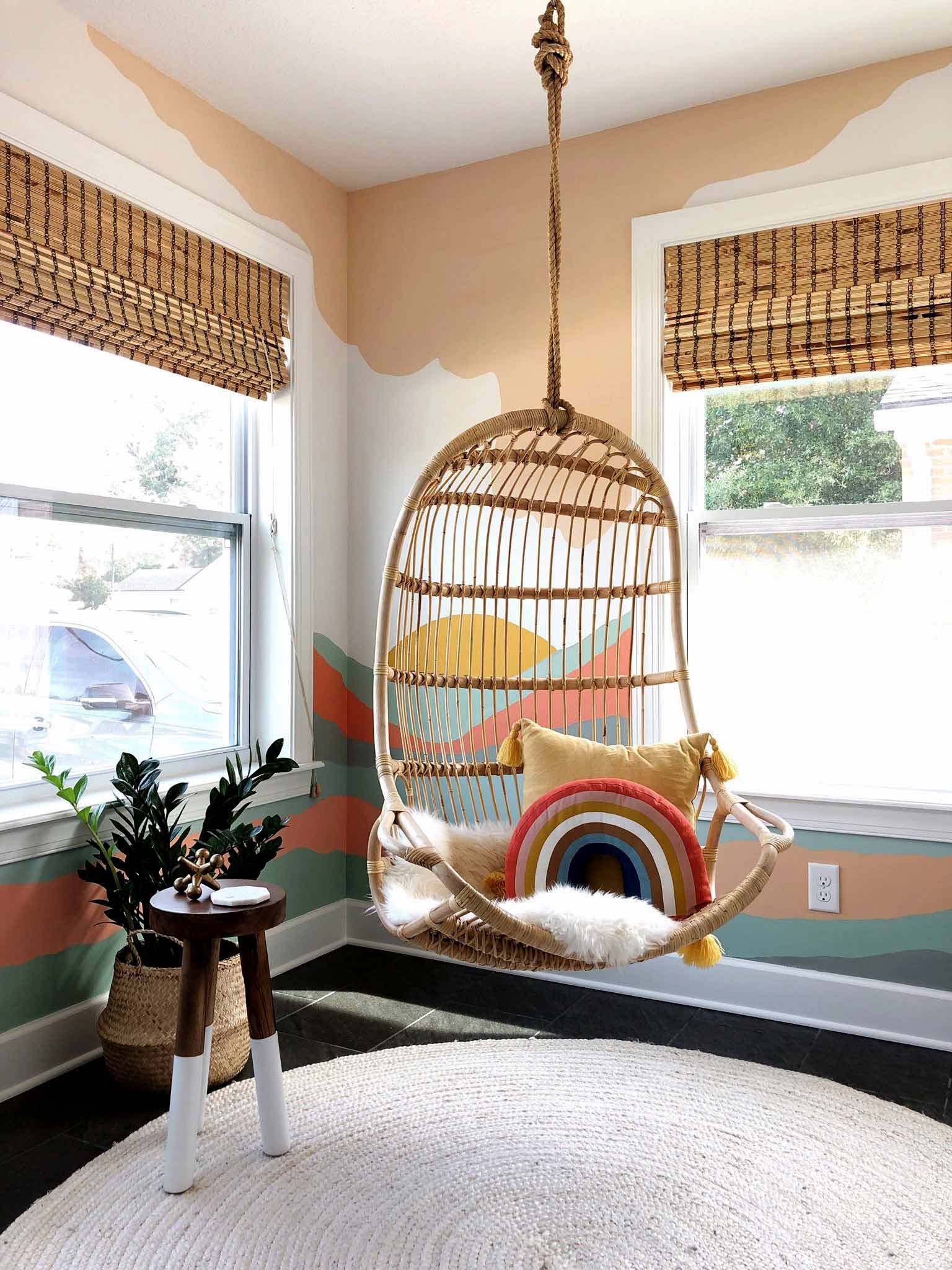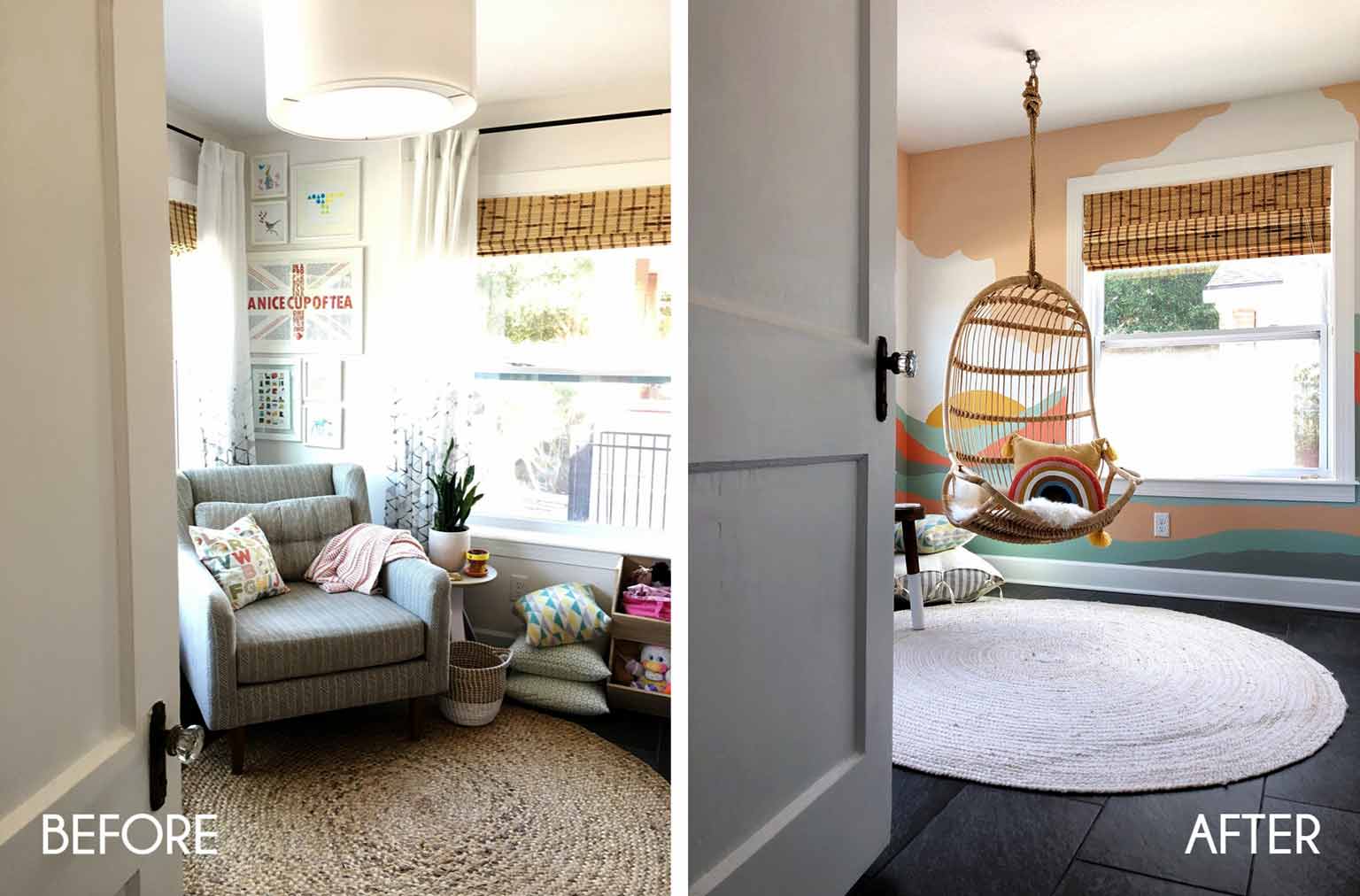 The mural provides the perfect back drop for the hanging chair, don't you think? I'm thrilled with how this room turned out, but more importantly, my two girls love it too.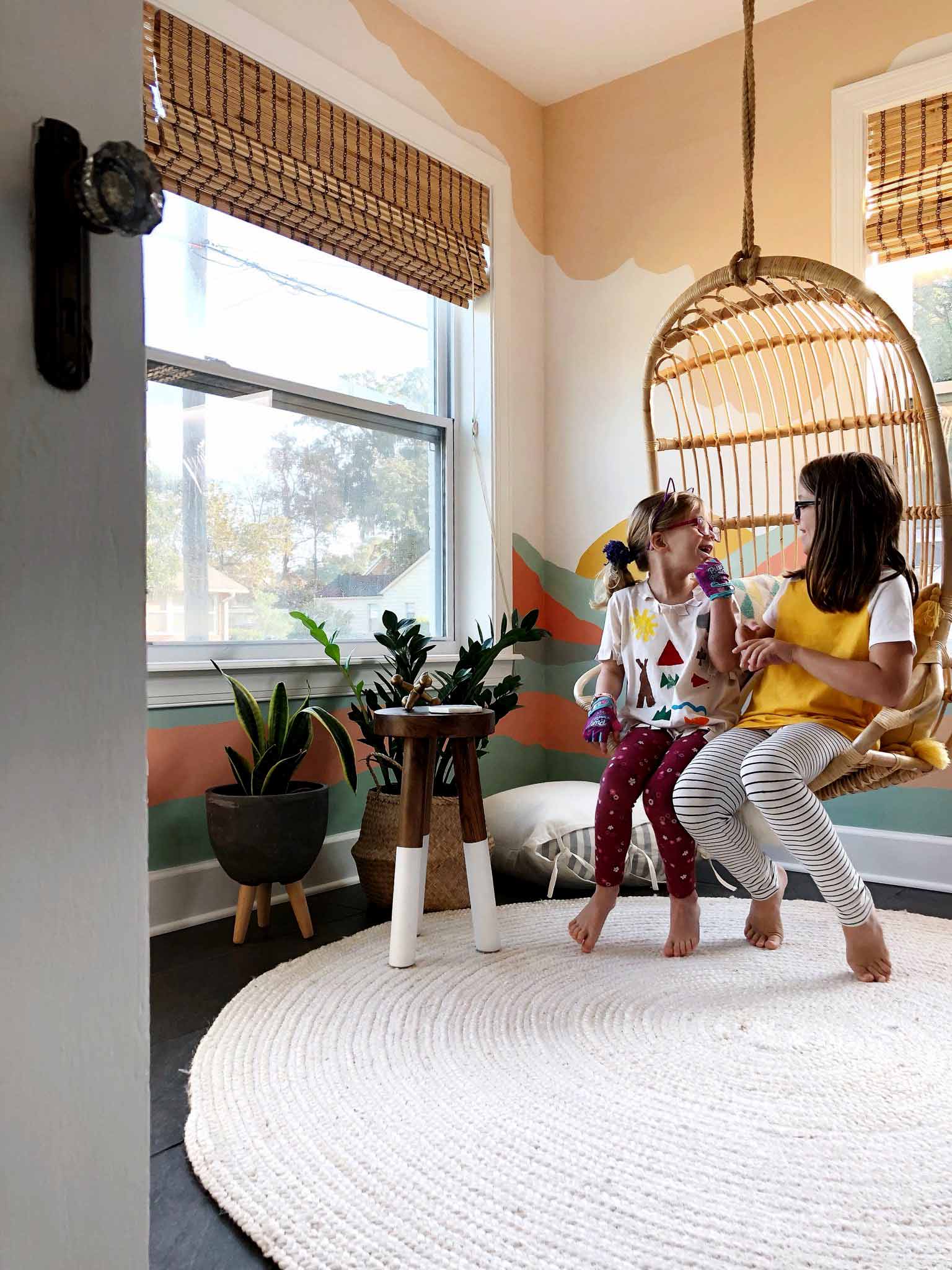 Aside from its beauty, this chair is actually a pretty smart addition for this small room. We used to have a big armchair in this corner, and with one less piece of furniture on the floor, it makes the whole room feel lighter and roomier. My kids are excited to have more floor space to play and "do yoga" on (their idea, not mine!)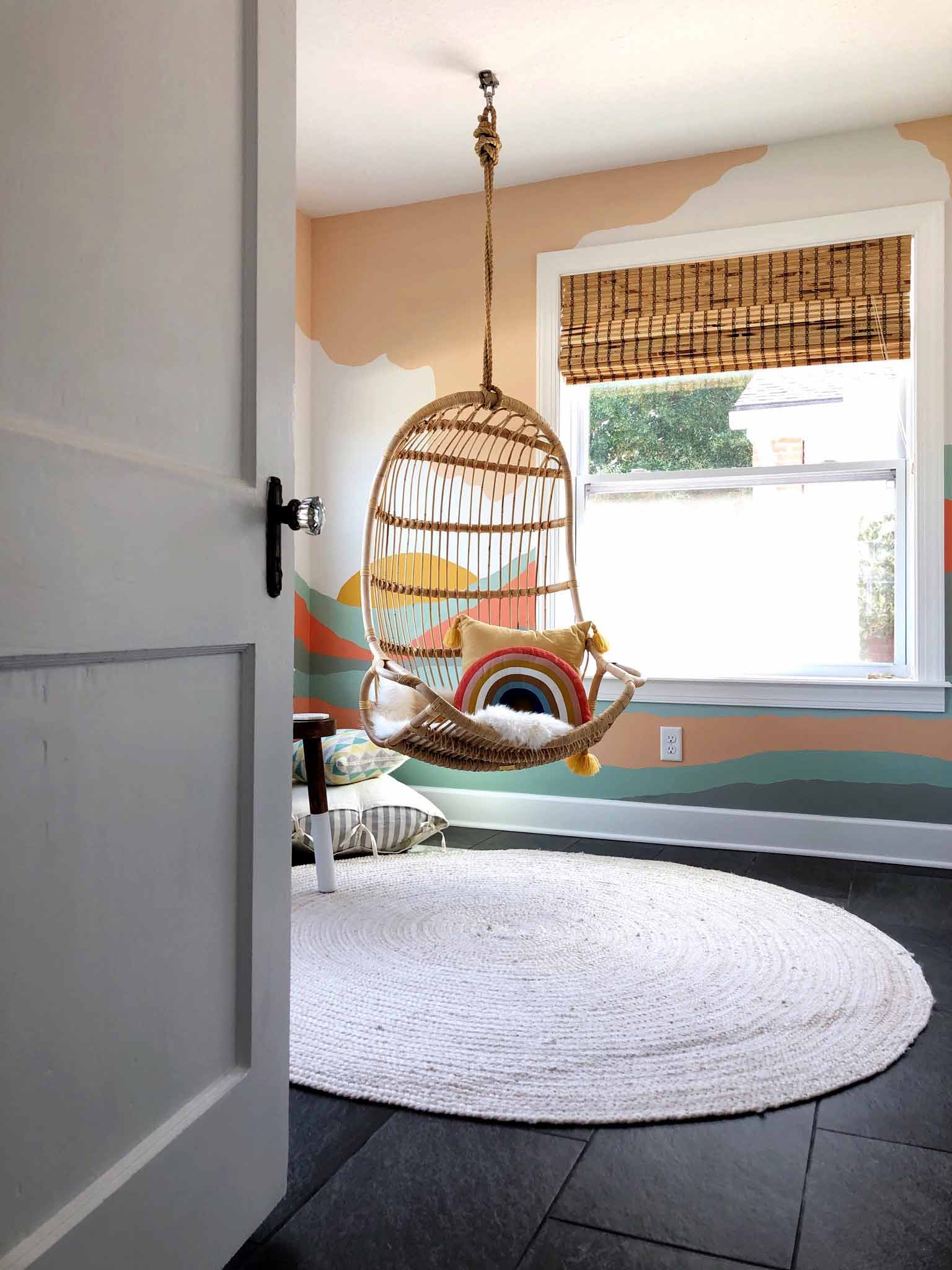 Hanging Rattan Chair in Natural
I also added one of the dip-dyed stools as a side table and I love that it's so compact, but still provides a spot for my morning coffee (yep, I'm planning on using this chair for myself, as well. It's SO comfortable.)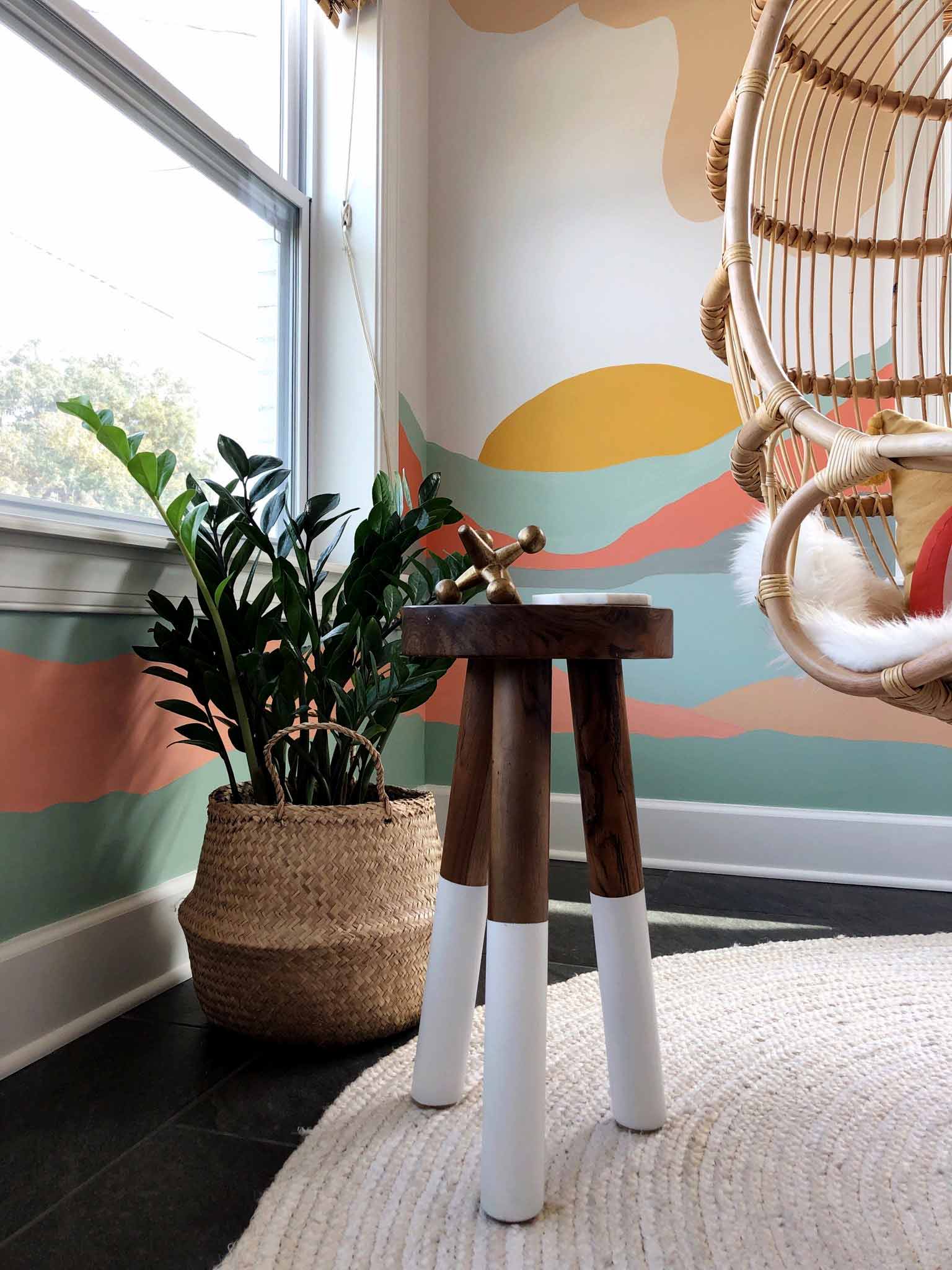 Large Dip-Dyed Stool in White
These stools also look great in a bathroom—we have the smaller version in our guest house bathroom.
Small Dip-Dyed Stool in White
We have a few other Serena & Lily pieces dotted around our home (as well as a growing wish list.) This sturdy teak step stool is now in our kitchen and we love our cozy soft palermo cotton throw and ashby pillow in the guest house.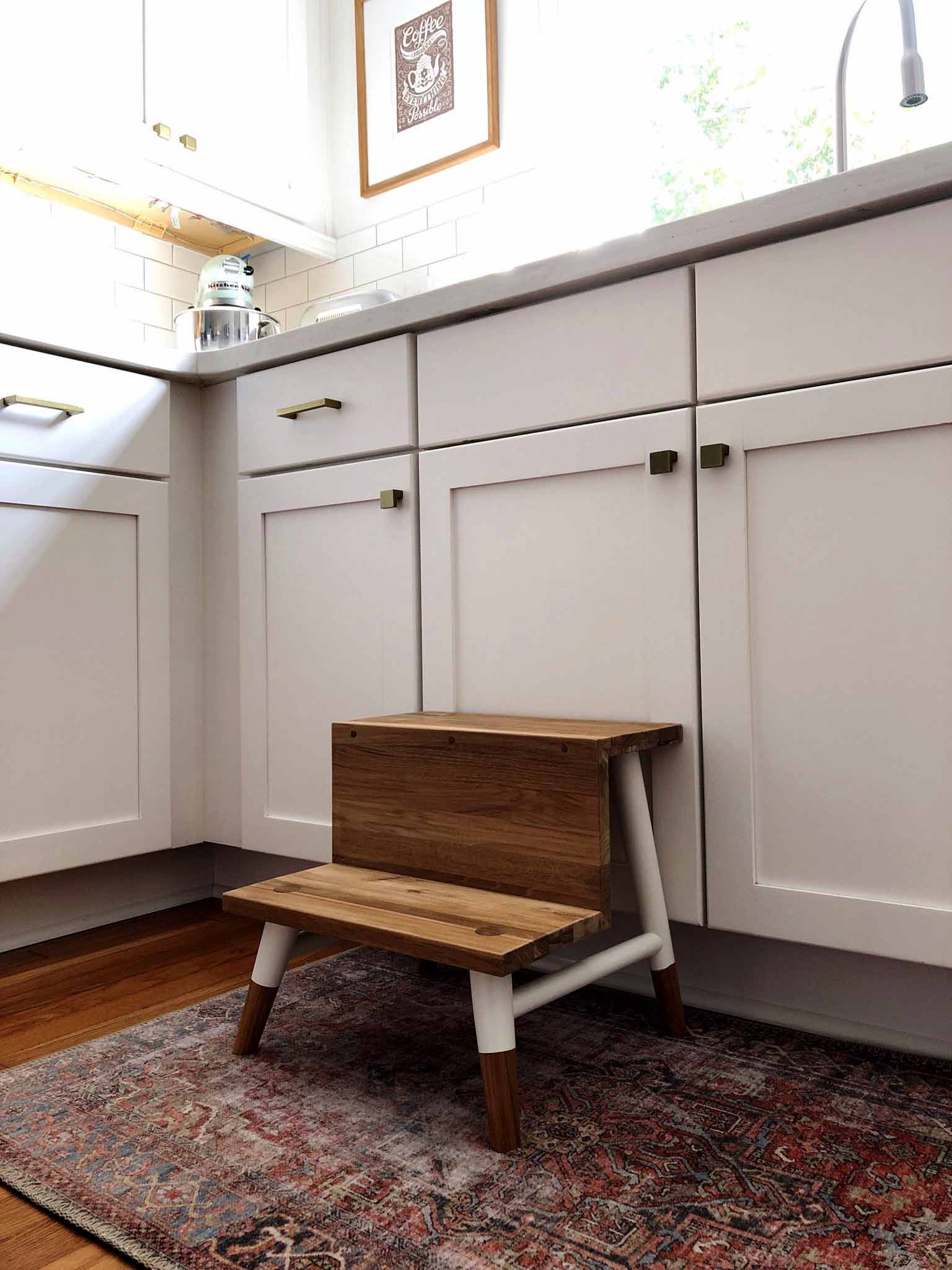 Teak Step Stool in White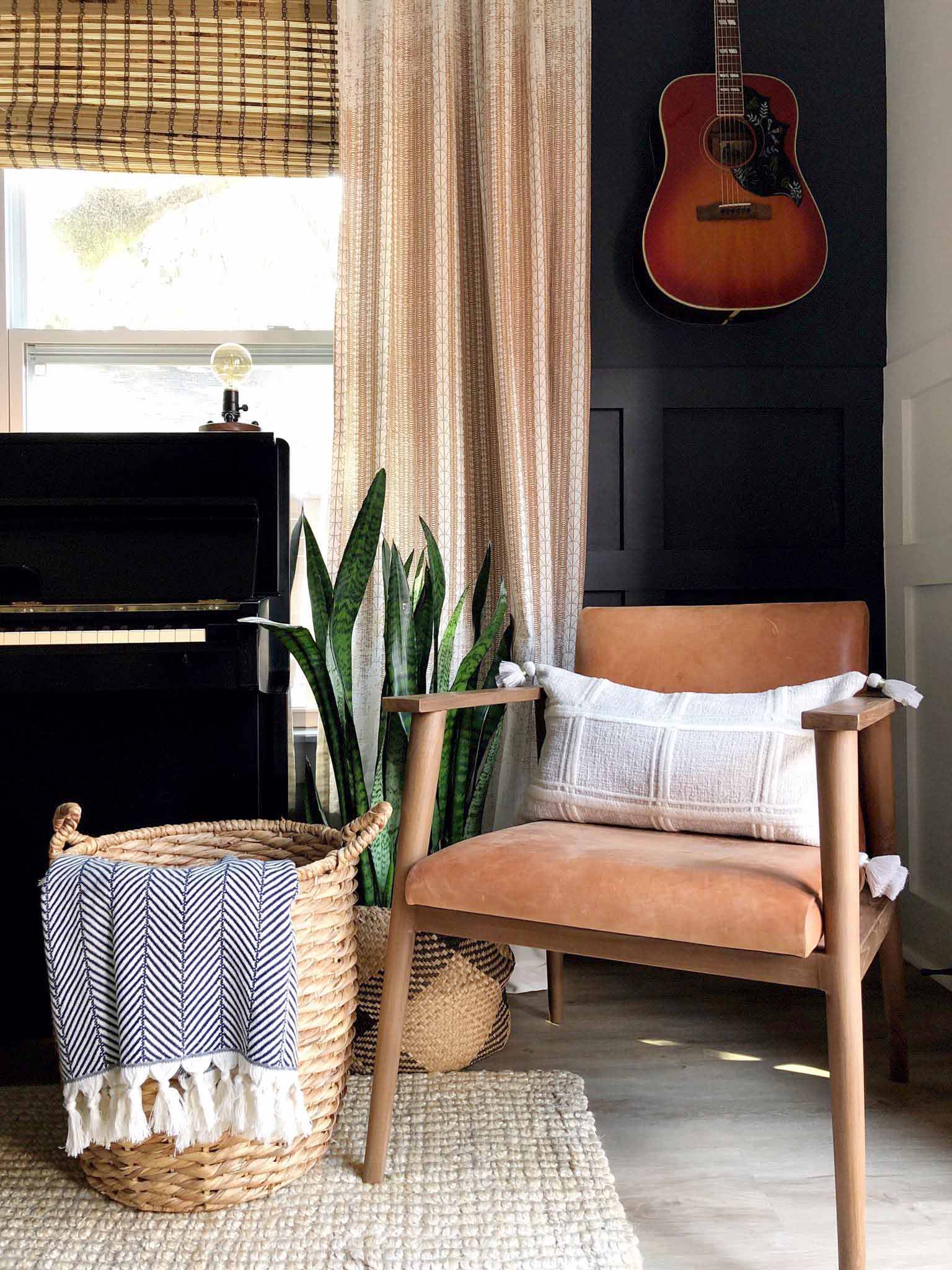 Palermo Cotton Throw in Navy and Ashby Pillow Cover in Fog
Here's a little round up of some of the other pieces that I love, all currently on sale:

Thanks to Serena & Lily for being my partner in design for this project! Head on over to shop the sale and remember to use the code THANKFUL for 25% of almost everything until December 3. If you've been eyeing up a piece, then NOW is the time to get it!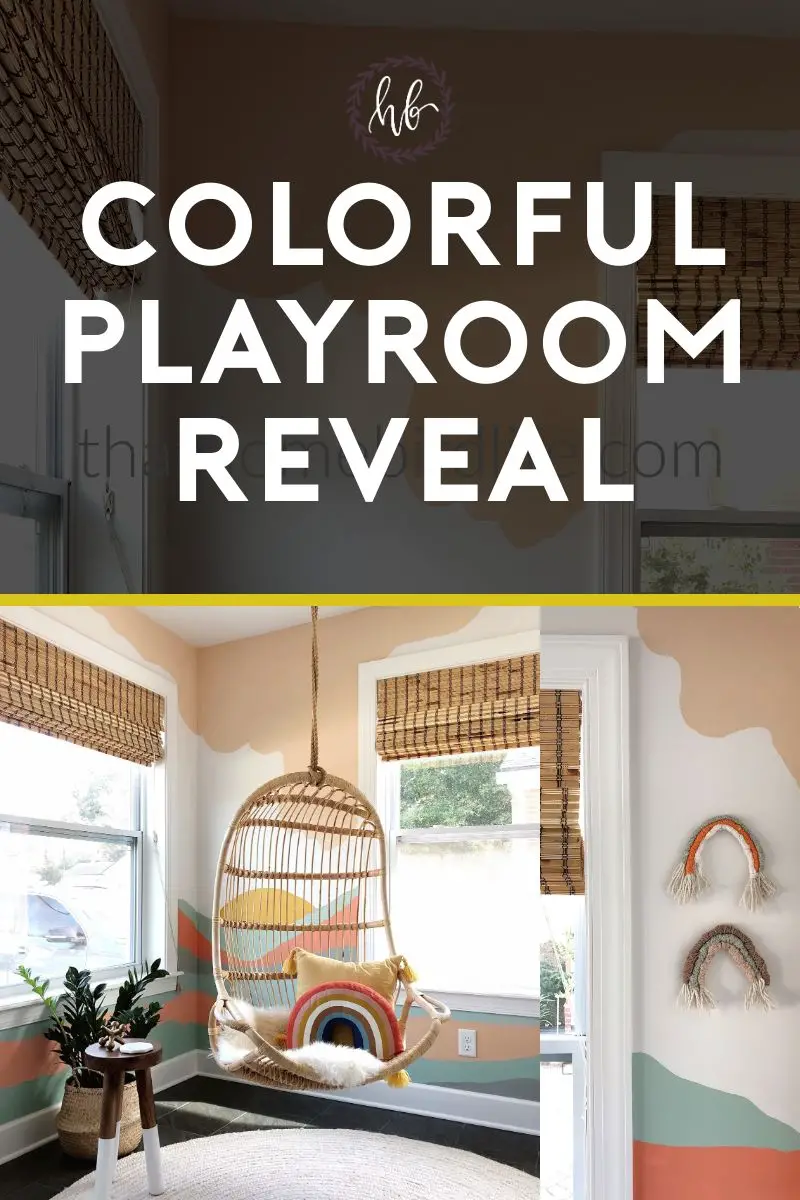 ---