If you've been following my deep cleaning week on Instagram, then I may have inadvertantly given you the impression that I enjoy cleaning. It's definitely something I find therapeutic once I get into it, and I can't stand a dirty house, but I wouldn't say it's something I enjoy exactly. I would much rather my home deep cleaned itself while I was watching endless episodes of "Curb Your Enthusiasm." (Wouldn't that be lovely!!)
Alas, that's just not reality, but over the years of adulting I have found products that make the job a little easier. Many of you have been asking for cleaning tips, and honestly—for me it's more about finding the right products and tools to make the job easier.
So, how do you make cleaning your house less of a chore? A lot of this is personal preference, of course, but here's a round-up of the cleaning products and tools that I use to make lighter work of cleaning my home: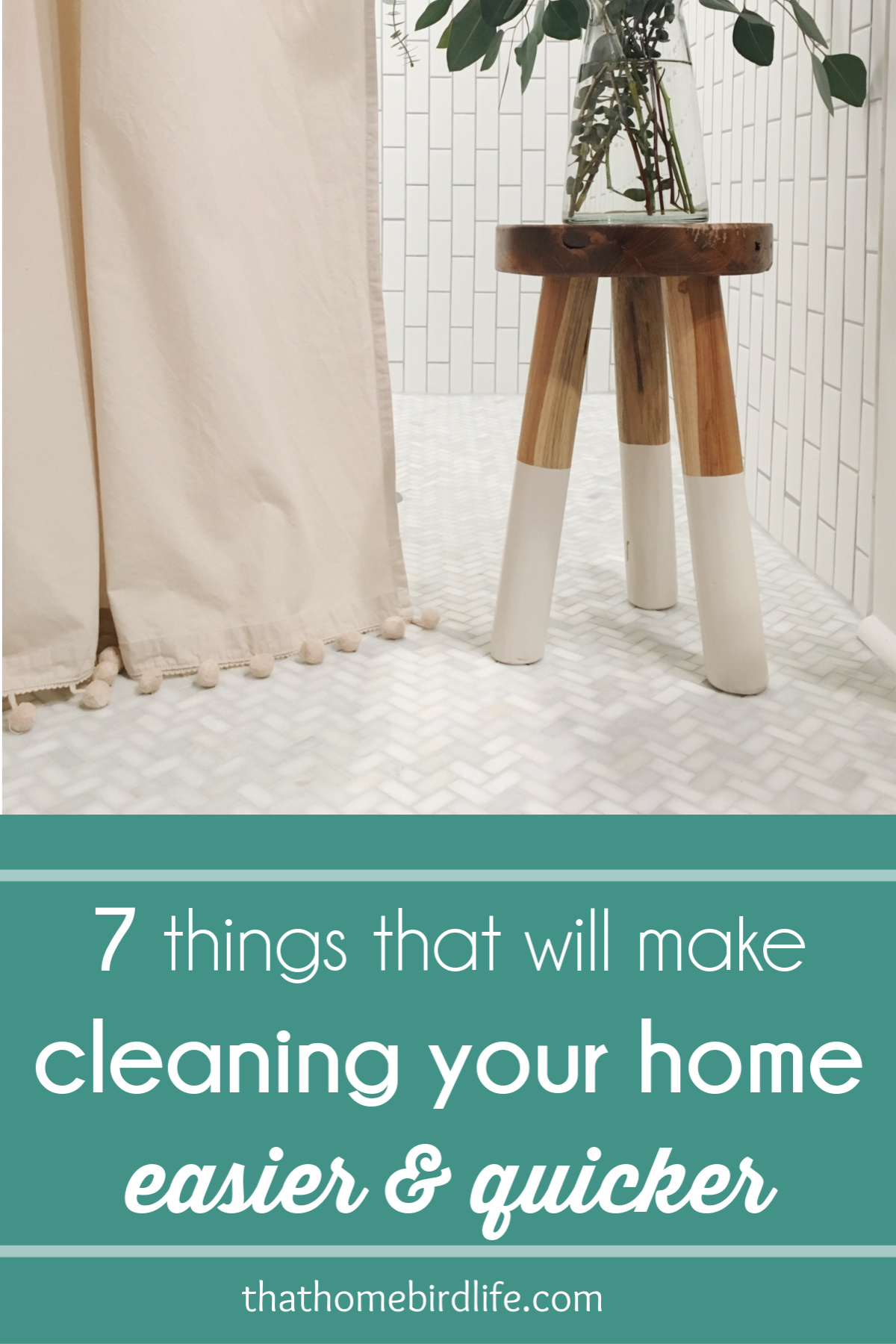 1) THE RIGHT VACUUM
OK, I'm kicking off with a big ticket item, but the rest are a lot more budget-friendly—I promise! But the reason it's top of the list is because not all vacuum cleaners are created equal. When we moved to the US five years ago, our first big purchase was our Miele Alize Vacuum
, and it is SO worth the money! It works just as well today as the day we bought it, and I would highly recommend it if it's in your budget. I use our vacuum on all of our hardwood floors, tile and rugs, and I used the attachments to do our baseboards and vacuum up all the crumbs that always seem to end up under the sofa cushions! My favorite feature is the automatic suction control which means that I don't have to adjust the setting when I'm moving between surfaces.
Related: How to Keep Your Home Clean and Tidy When You Have Young Kids
2) A SPRAY MOP
After I've vacuumed thoroughly, I'll wash my hardwoods and tile floors using my spray mop
. The great thing about a spray mop is that you don't have to keep rinsing the mop which saves a ton of time and energy, and it also keeps your hardwood floors drier—which is much better for your floors and protects the finish of the wood. I have multiple microfiber pads
for my mop and I will switch them when they get dirty, and then wash them on a very hot cycle when I'm done cleaning. The other thing I like about using a spray mop is being able to make up my own cleaning solution—I use warm water with a splash of Dr Bronner's castile soap
and a few drops of melaleuca essential oil
.
Related: How I Wrecked My Hardwood Floors (and How I Fixed Them)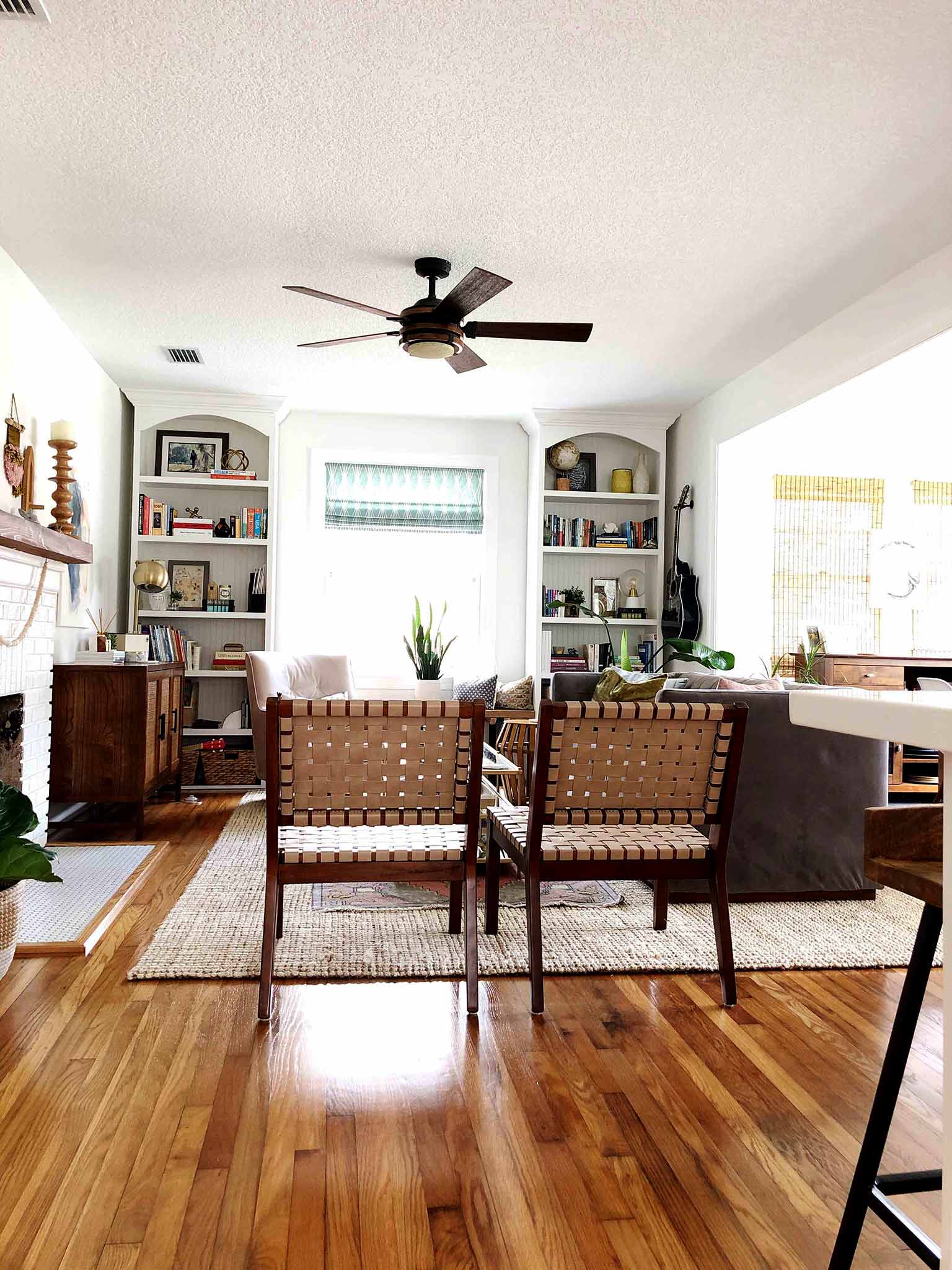 3) MICROFIBER EVERYTHING
I use microfiber cloths all over my home and they are a game-changer—the dirt literally clings to them! My favorite brand is E-Cloths
and they make different kinds of cloths for different uses around the home. For dusting, a microfiber dusting glove
saves me a lot of time, and I also have an extendable duster
for cleaning under appliances and furniture.
4) BASIC INGREDIENTS FOR HOMEMADE CLEANERS
Over the years, I've transitioned from primarily using store-bought cleaners to homemade cleaners. They are safer, cheaper and in my opinion they work better too! (For convenience I still use store-bought bathroom cleaners—I like the "Method" brand.) There's a lot you can do with just a few ingredients, so these are the staples I always have to hand at home:
Dr Bronner's castile soap (I use this on my floors and my baseboards amongst other things!)
white distilled vinegar (great for cleaning kitchen and laundry appliances, and for removing limescale)
rubbing alcohol (use with vinegar for a glass/window cleaning solution)
baking soda (great for cleaning stubborn messes and deodorizing your fridge)
melaleuca essential oil (I add a couple of drops of this to every cleaning solution I make—it has antibacterial properties and makes everything smell good too!)
One important thing to note: don't mix Dr Bronner's and white vinegar! You will get a gloopy mess, as this article explains. You can wash with the soap and then rinse with the vinegar, but don't mix them in the same container.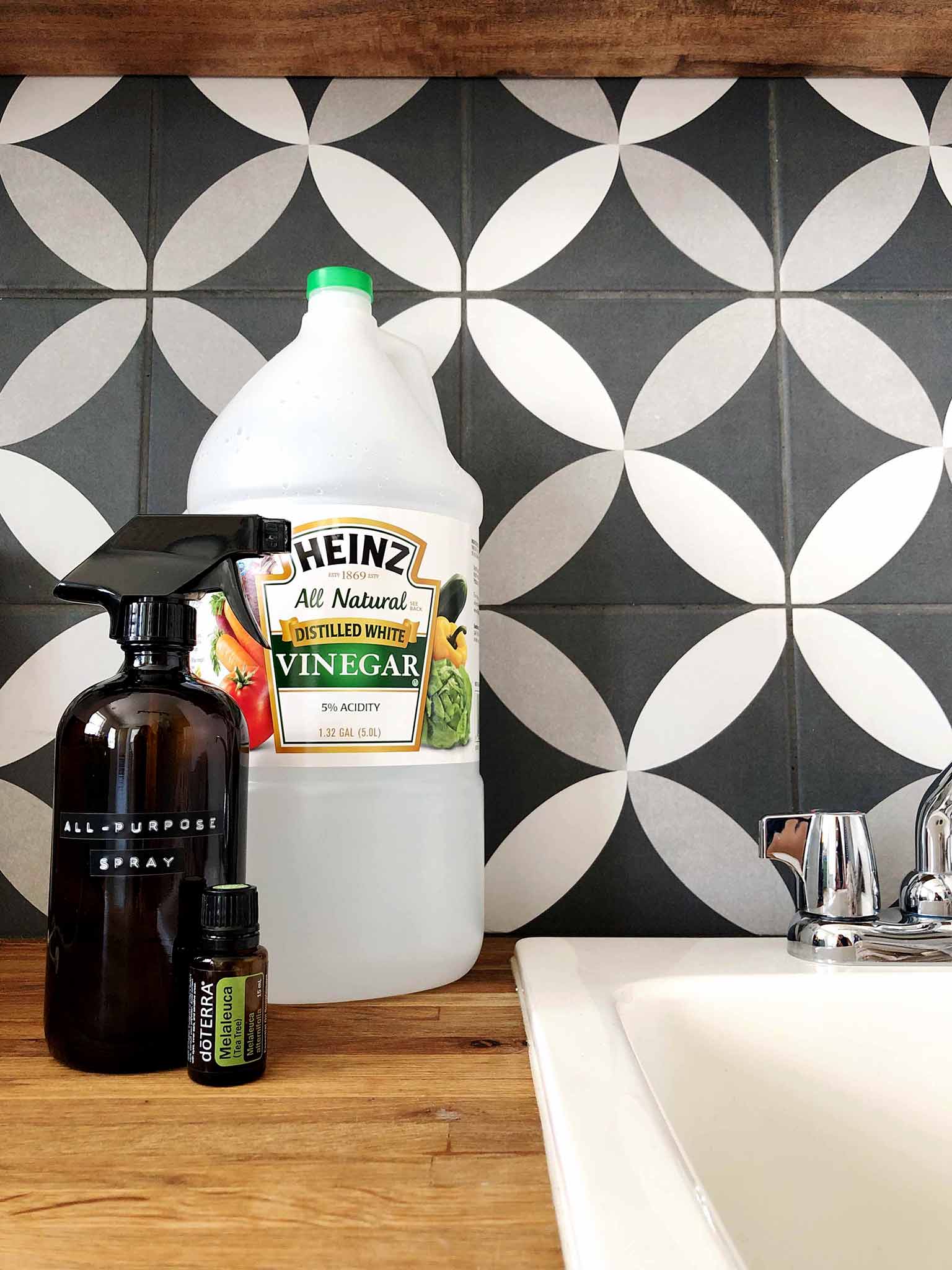 5) DEEP CLEANING BRUSHES
Sometimes, you just need to get in there and SCRUB. For those times, I recommend this brush set
which will allow you to get in all those nooks and crannies. I find them especially useful in our bathroom for cleaning the grout in the shower. Not my favorite task, but the brushes definitely make the job easier!
6) A CADDY TO KEEP IT TOGETHER
I use a cleaning caddy
when I clean, because it makes it a lot easier to move everything from room to room. It's a simple hack, but when you think about all the energy you can waste fetching items you accidentally left in a different room, it makes sense to keep it all in one place. Keeping all your supplies together makes cleaning quicker and more efficient, so you can spend less time and energy cleaning and more time on the sofa enjoying that clean home feeling!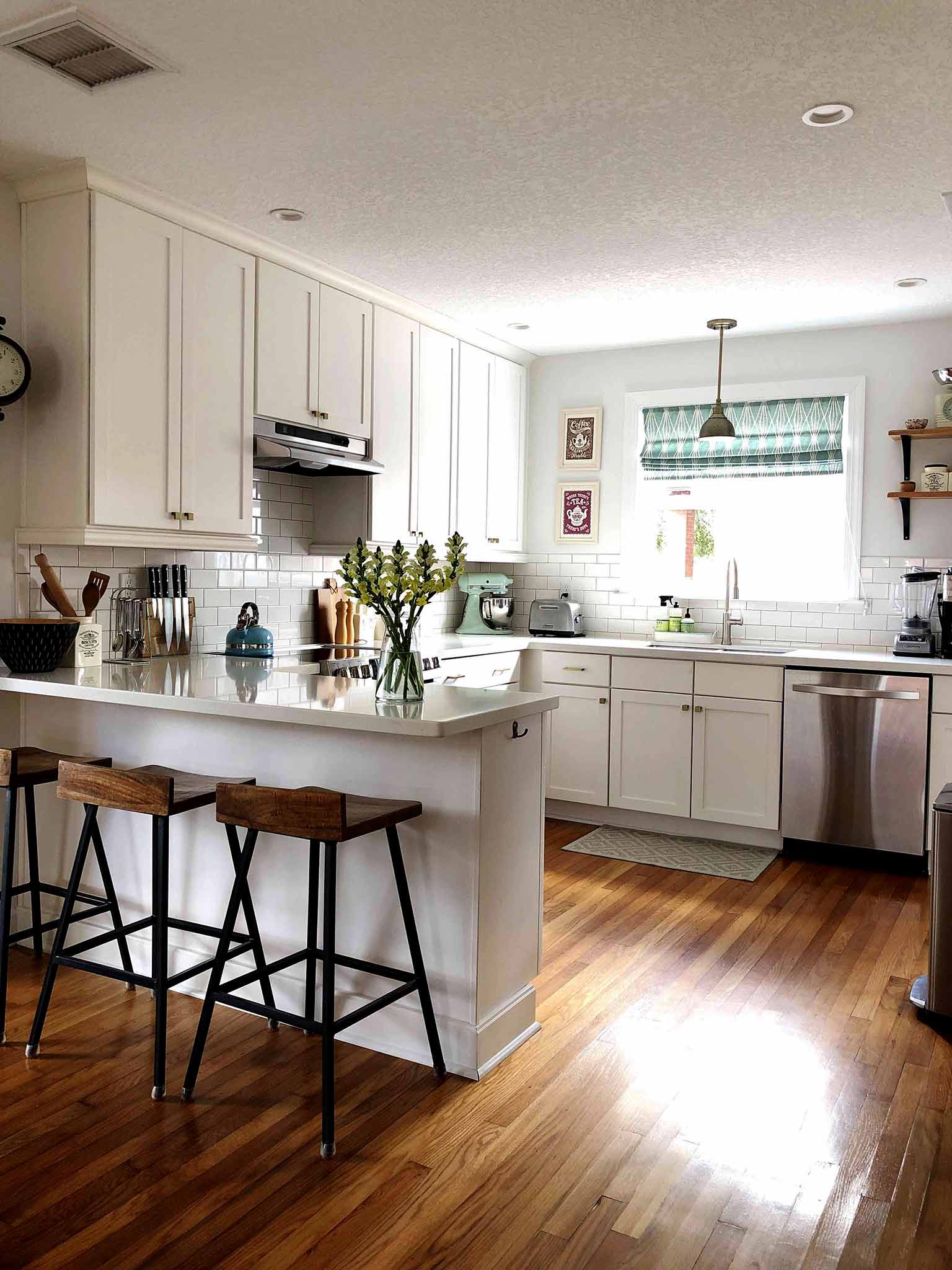 7) WIRELESS EARBUDS
I'm sure there's a statistic somewhere that says that people who listen to music while they clean get the job done more quickly. It's certainly true for me, anyway! Switching on the music LOUD really energizes me when I clean. Plus, it just makes it more fun. I recently switched to using these bluetooth earbuds
which means I can still hear the music over the noise of the vacuum cleaner!
Here's a handy round-up of the products detailed above. Click on the images for a link to each product!
---