How I Wrecked My Hardwood Floors (and How I Fixed Them)
A few months ago we purchased a new jute area rug for our living room. It replaced a colorful geometric wool dhurrie rug from West Elm that I ended up selling on Craigslist. I wanted something more neutral to calm the room down, and I loved that the jute added so much texture and a natural element to our living room.
What I didn't anticipate was the damage it would cause to my newly refinished hardwood floors...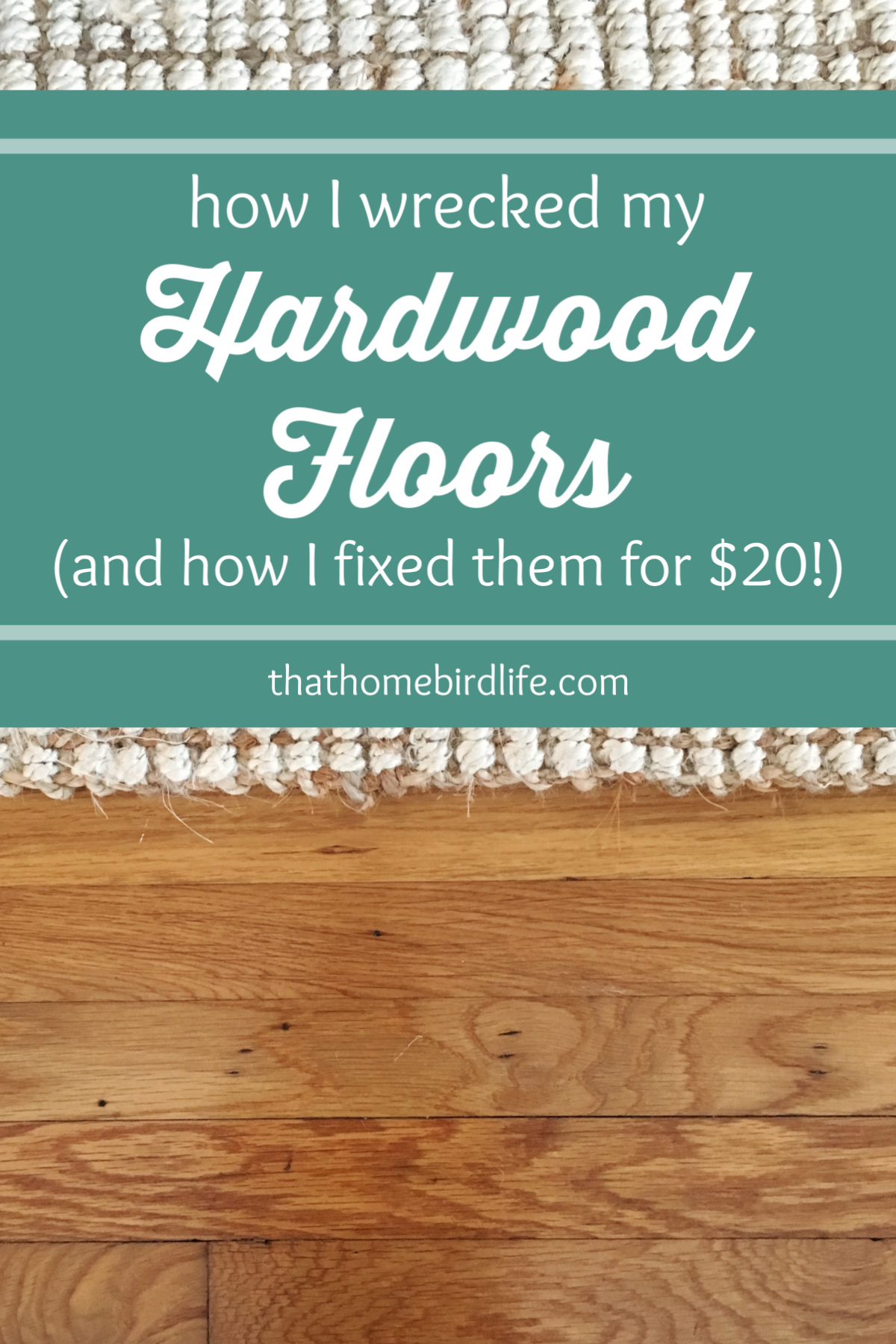 The previous rug was only 8'x10' and had a cheap non-slip rug pad under it. I thought about buying a rug pad for the new jute rug, but thought that it wasn't worth it as it was a such a thick, durable rug, and it didn't really need protecting. Plus I always thought that buying good quality rug pads was a bit of a waste of money—I'd rather spend my money on something that you can actually see.
Big Mistake.
Because it wasn't the rug that needed protecting—it was the floors.
We are still pretty fresh into home ownership and I guess you find these things out by making stupid mistakes, but it turns out that scratchy jute rugs and freshly refinished hardwoods do not mix. (I'm sure there are some hardwood floor specialists out there who are rolling their eyes right now.)
In the run up to Christmas I just happened to turn up a corner of the rug to clean under it and was pretty dismayed to see dull stripes on the floor in the same pattern as the rug. On closer inspection I could see that this was damage to the finish of the floor, rather than marks that I could clean off.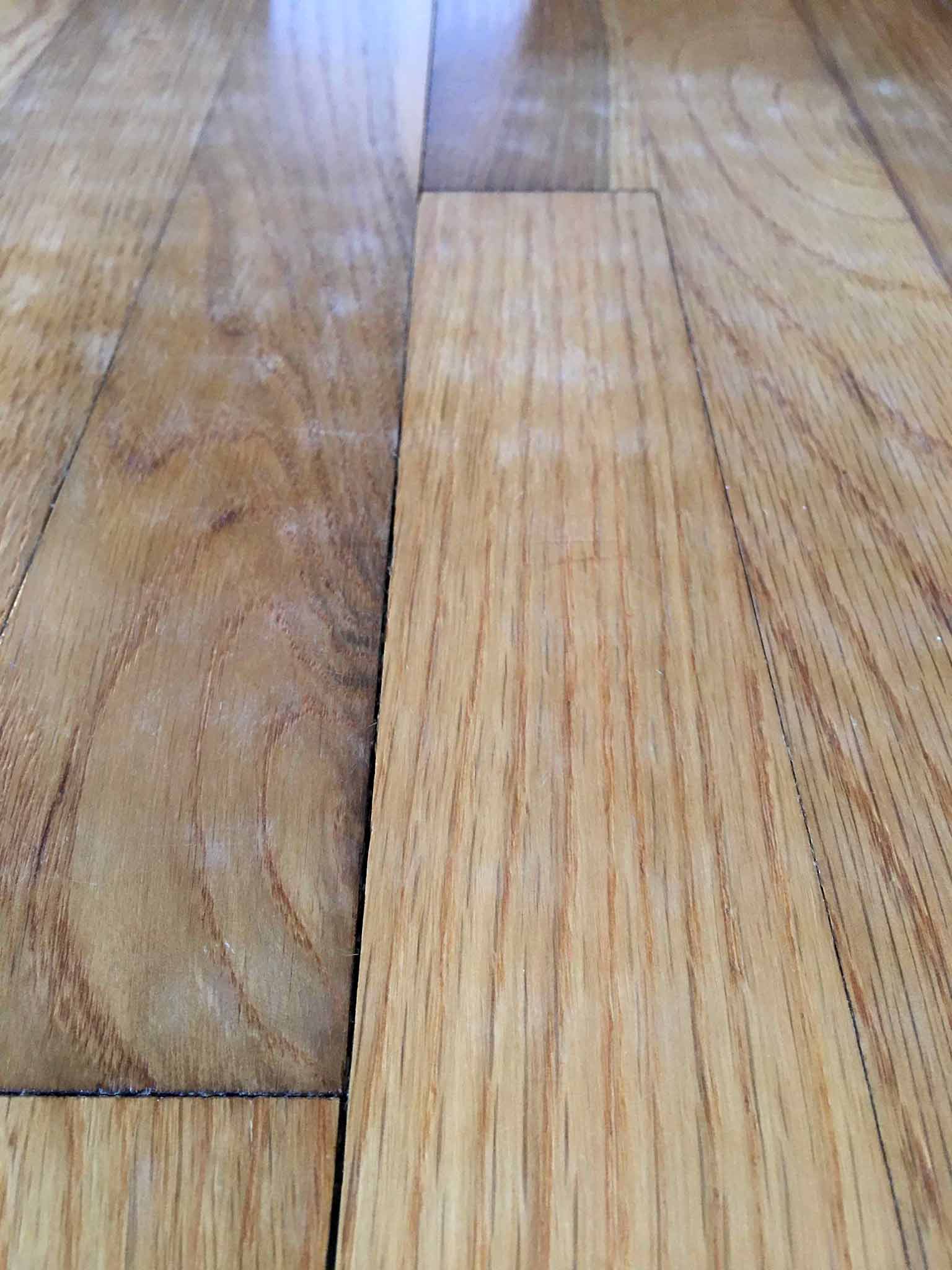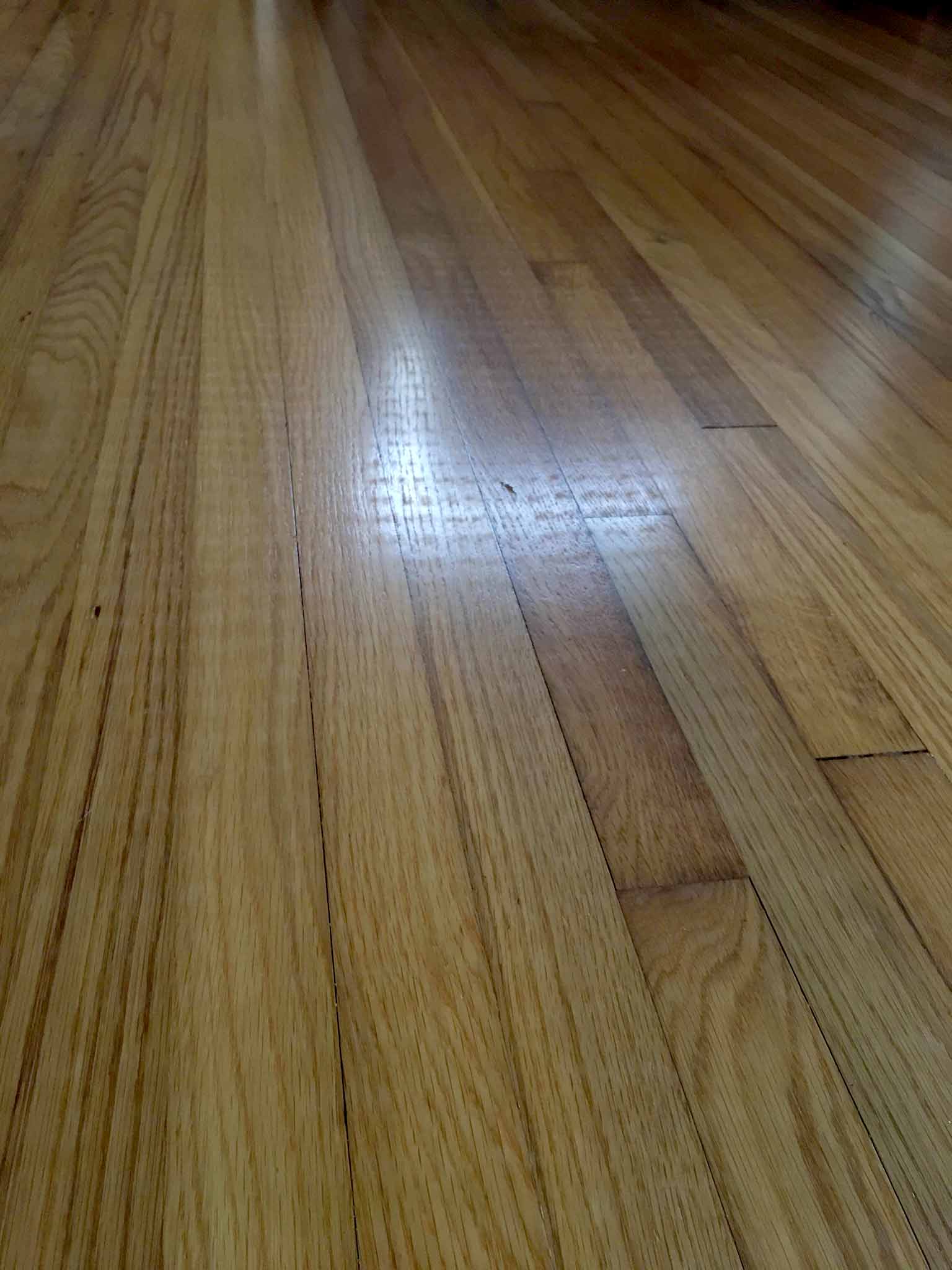 Bummer.
So, the first thing I did was buy one of these felt rug pads from Amazon
(better late than never, right?) but I also wanted to try and fix the damage to the floor under the rug. Because even if the rug was covering it up, I would still know that it was there (I can't help it—that's just the way my brain works...)
I did some research and came across this polyurethane finisher by Zep
, and based on the good reviews thought it was definitely worth a try.
So, once the Christmas decorations were all packed out of the way and the kids were back at school, I set to work moving all the furniture and rolling up the rug in preparation.
Before applying the product, I gave the floors a thorough vacuum and mop. Then it was just a case of squirting the Zep on the floor and spreading it in a thin, even layer using a dry mop. I chose to use my microfiber mop with a disposable mop pad
, so that I could just throw out the pad when I was done. It was super quick and easy to apply—truly the most difficult part of the process was moving the furniture.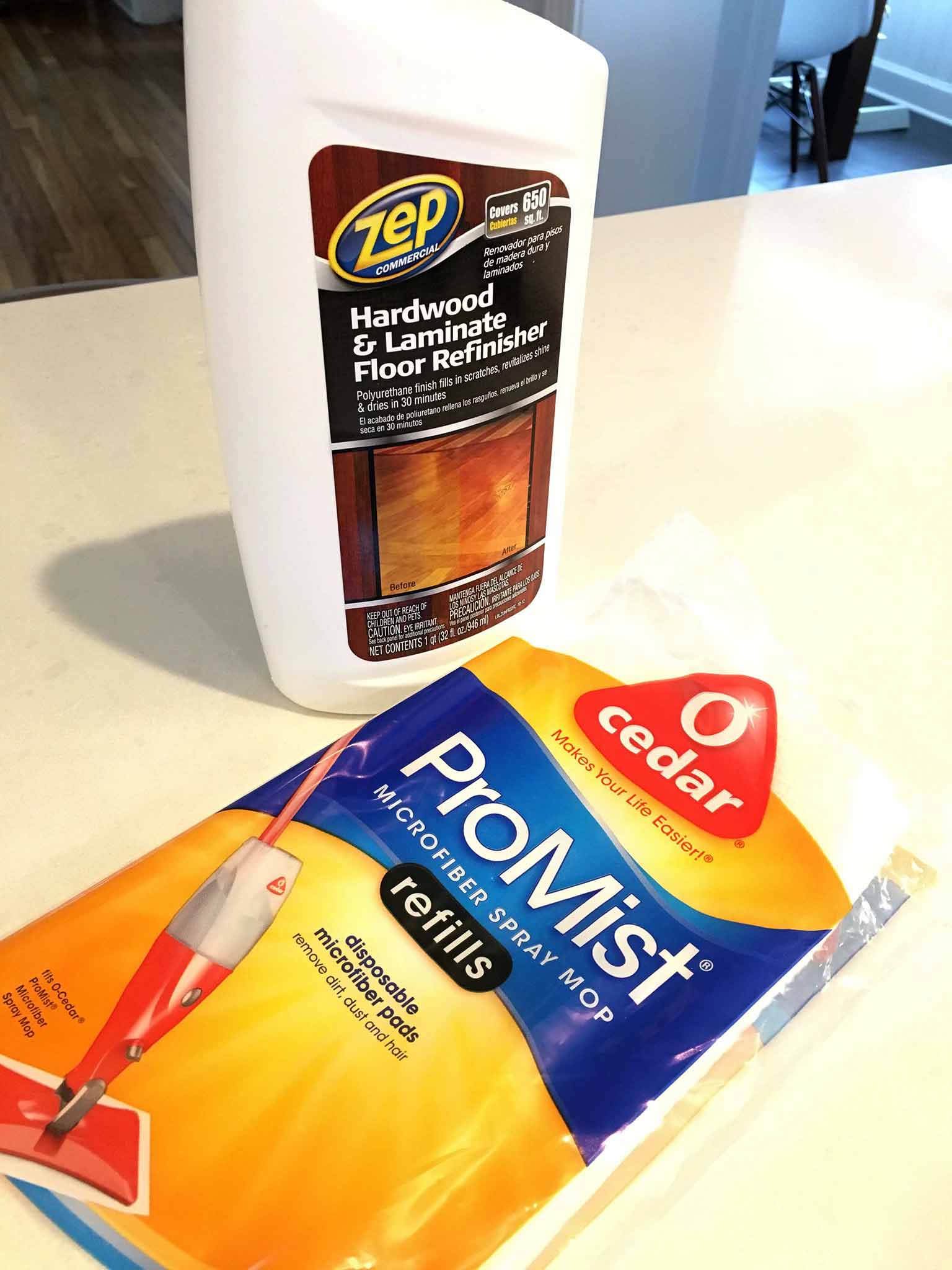 And the Result?
I applied two coats of the refinisher with a 30 minute dry time in between each coat, and then let it dry for four hours. After the second coat, the finish looked so much better. There are still a few faint rug marks, but only if you know what you are looking for.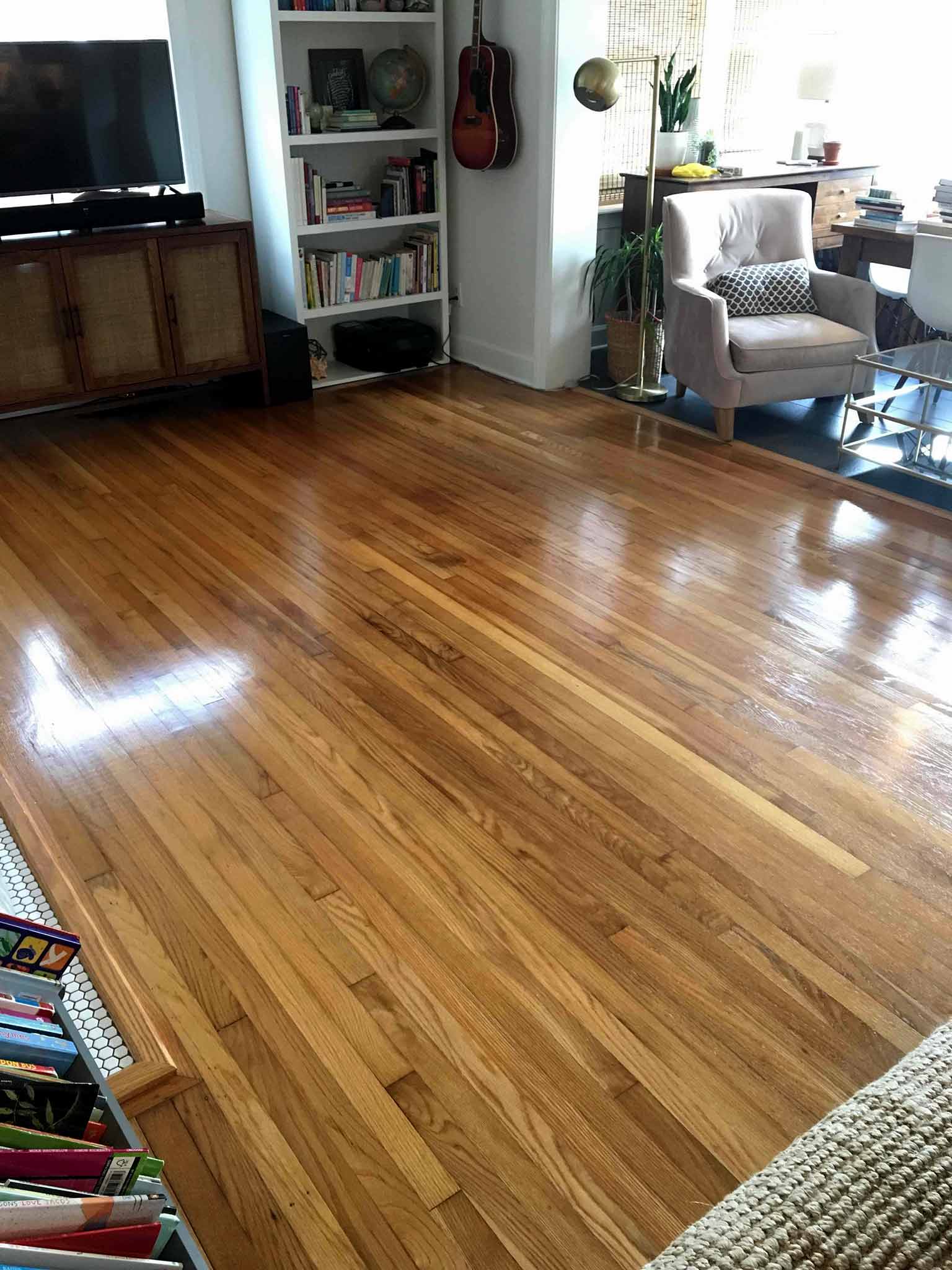 It's not a miracle product, but it's pretty darn close. Easy application, a quick dry time, and a far cheaper alternative to calling in a professional. All in all, not a bad result for a $20 investment!
So. I've learned my lesson that a quality rug pad is NOT a waste of money if you like your floors. But I've also learned that hardwoods can be spruced up without needing a specialist.
And now every time I walk on my newly padded rug, I smile and know that my shiny floors are perfectly safe underneath. And that's pretty magical.
To Summarize
These (shown below) are the jute rug pads for hardwood floors
that I recommend. I have purchased a few of them now and used them across our home and they work beautifully.
And here are some pics of the finished results. Good luck!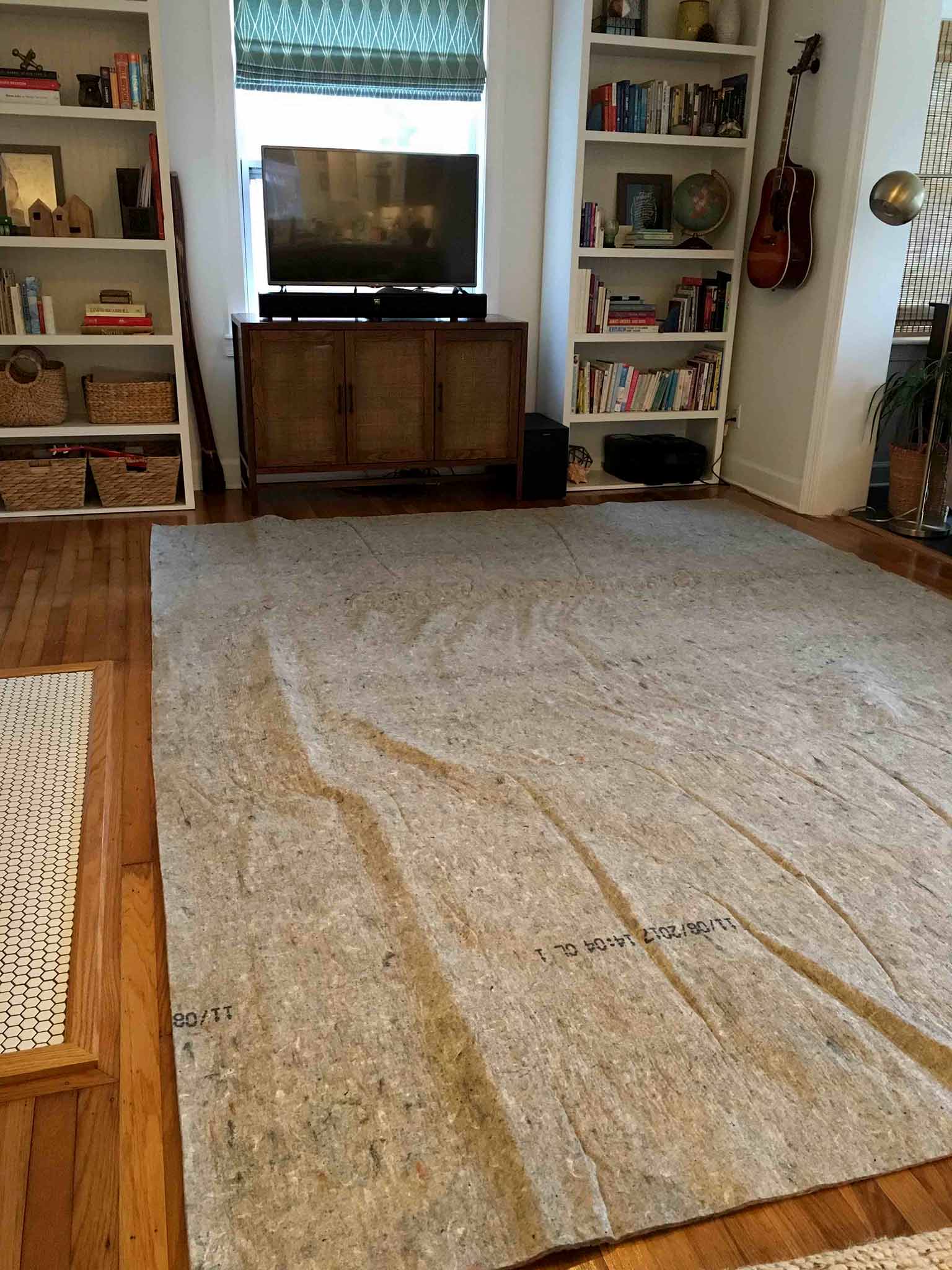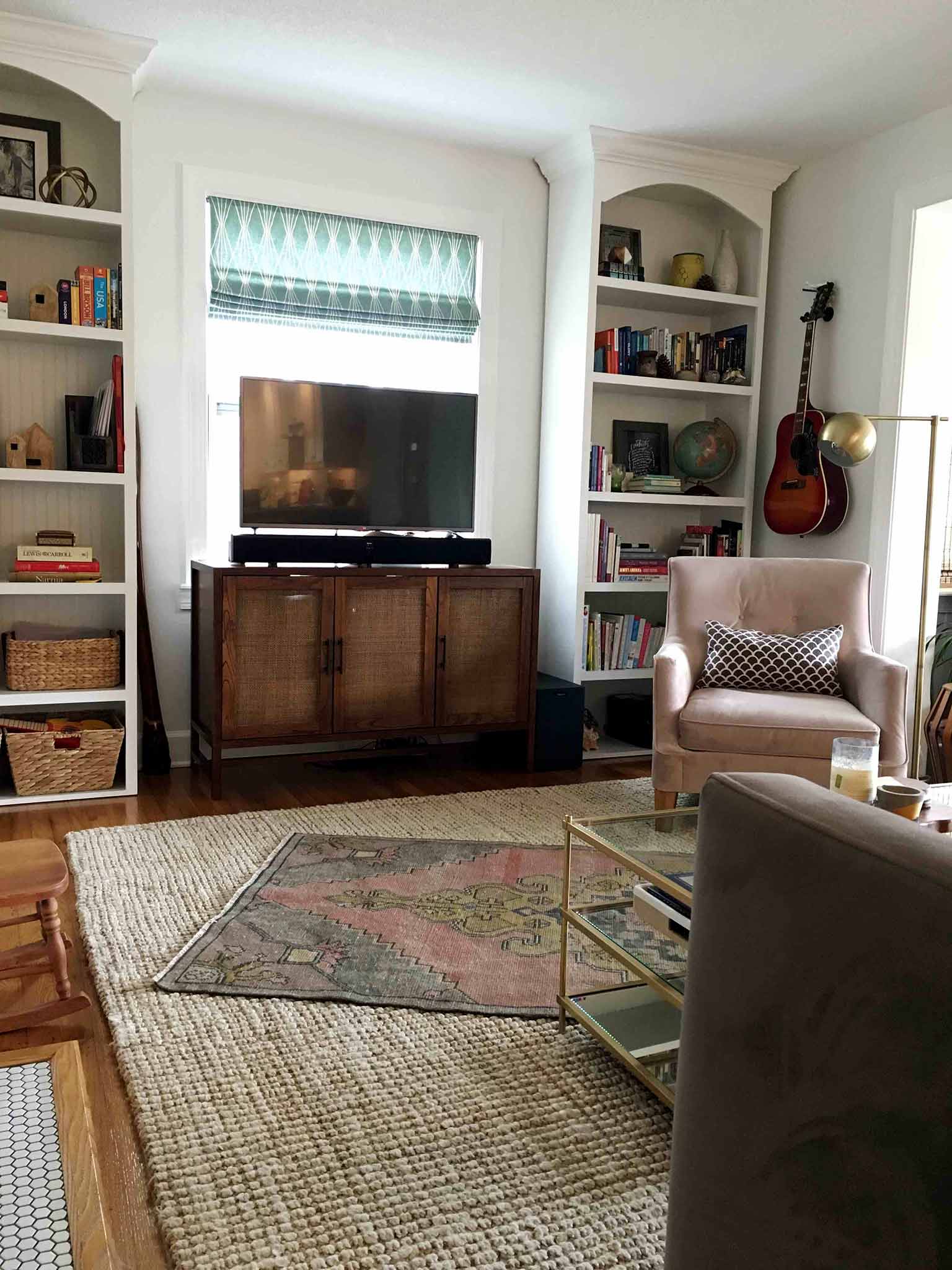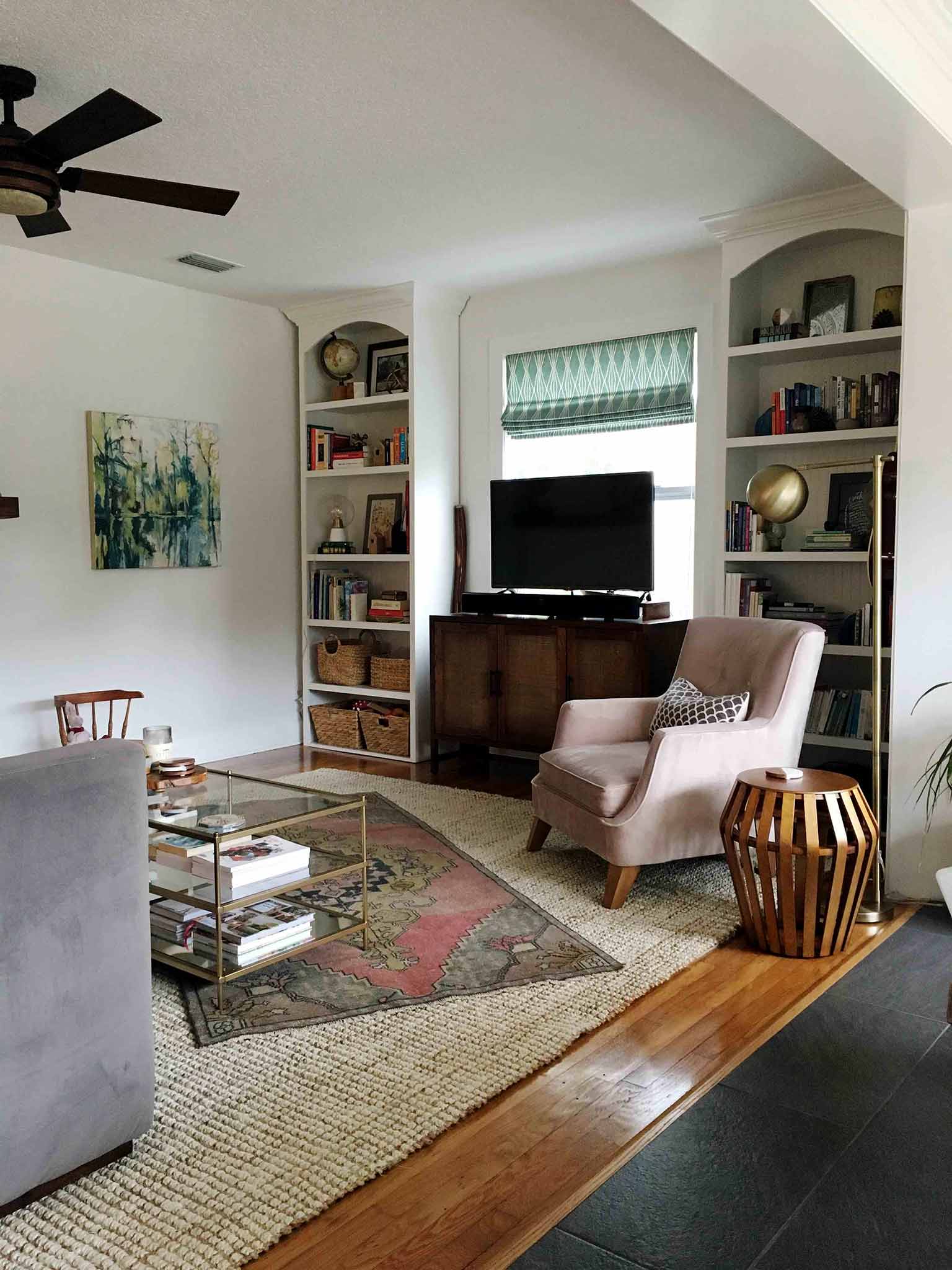 Update: I have since purchased lots more felt rug pads
for my home and I LOVE them! They may seem like a big investment upfront but they make the rug so much squishier—especially good for a thinner rug like a wool dhurrie or a cotton flatweave.