Rugs serve so many important purposes in making a space feel cozy and comfortable. They provide warmth, texture and character. They protect hardwood floors from scratches, and comfort for under our feet. The right choice of rug for a room will anchor and define the space (especially if you have an open concept home like I do.) A quality rug can be hard to find, and I'm always on the lookout for good sources. So when Revival Rugs reached out and asked me if I would like partner with them and try their one-of-a-kind rugs in my home, it was an easy decision to make!
This post is sponsored by Revival Rugs. All opinions are my own.
Revival Rugs is the place to go for unique, handwoven rugs that are reasonably priced. Their range includes both new and vintage rugs in many different styles. The collections at Revival Rugs have all been curated with quality and function in mind, so you can be confident that your rug will hold up over time.
I was lucky to try out both vintage and new rugs from Revival Rugs, so I thought I'd put together some tips and things to consider if you're wondering whether to go with vintage or new. Either way, if you're purchasing from Revival Rugs then you'll be in good hands, but there are some things you might want to consider that will help narrow down your choices.
But first things first...drumroll for my new rug beauties!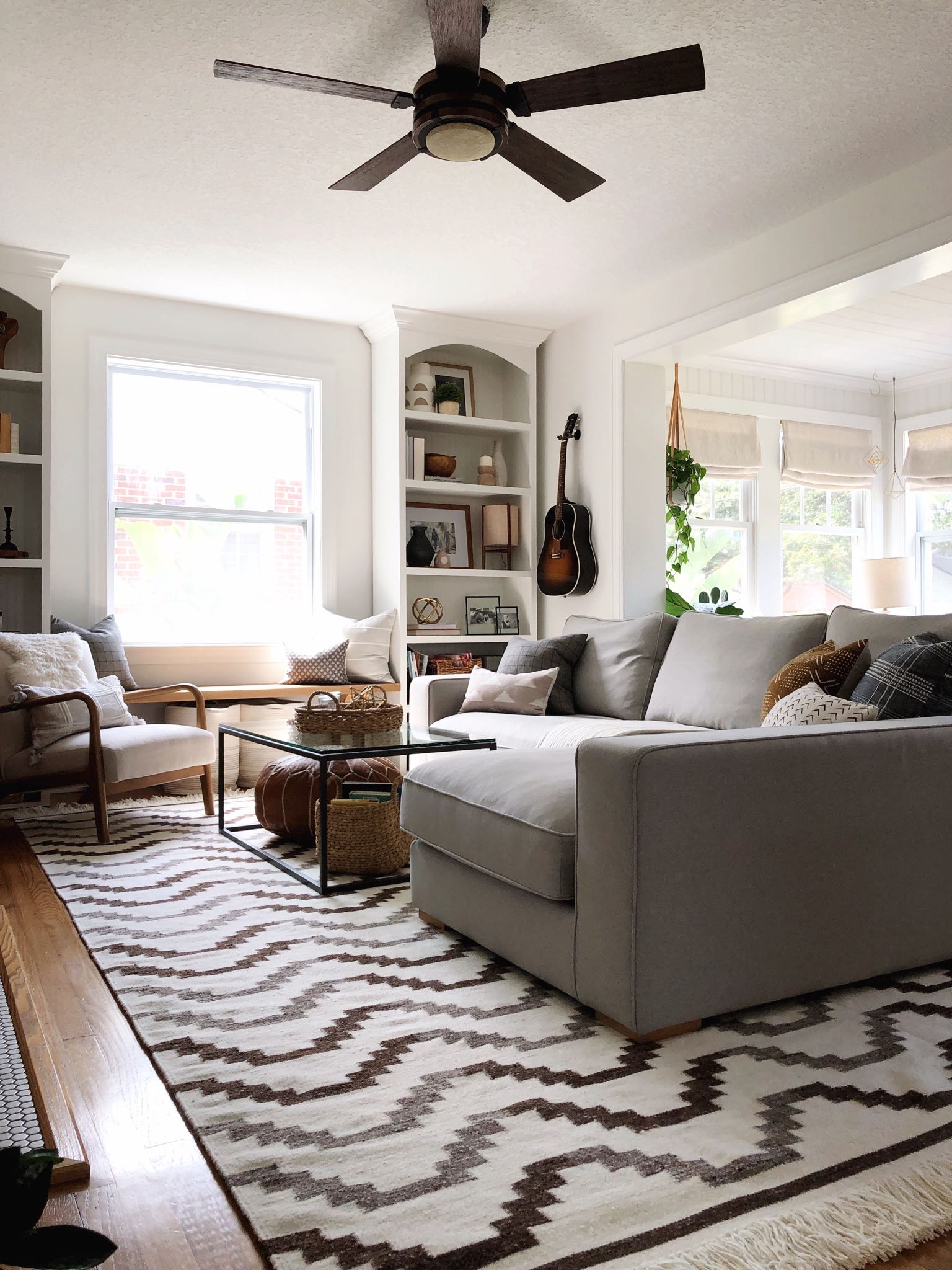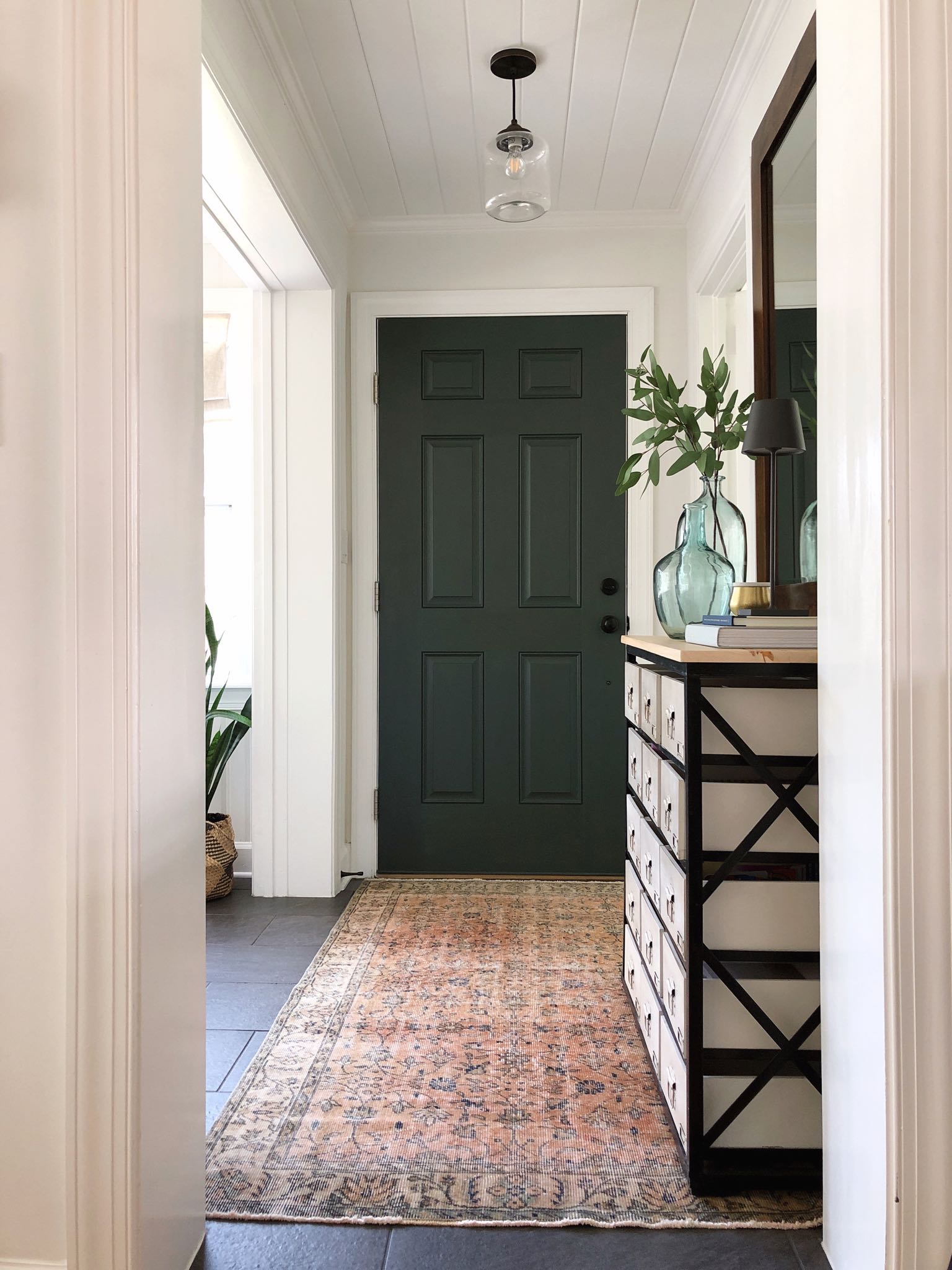 VINTAGE RUGS
First let's talk about vintage rugs!
Vintage rugs are a great durable option because they've already proved that they were woven to last for years. Each vintage rug at Revival Rugs goes through a thorough process to restore it to its former glory.
The thing I personally love about vintage rugs is that they provide so much character to a room. Vintage rugs show signs of age (or "patina") which can really elevate a space, and their classic aesthetic will never go out of style. There's something beautiful about knowing that the rug has seen a lot of life, and its story continues with you. (Yeah, I can get romantic about these things.)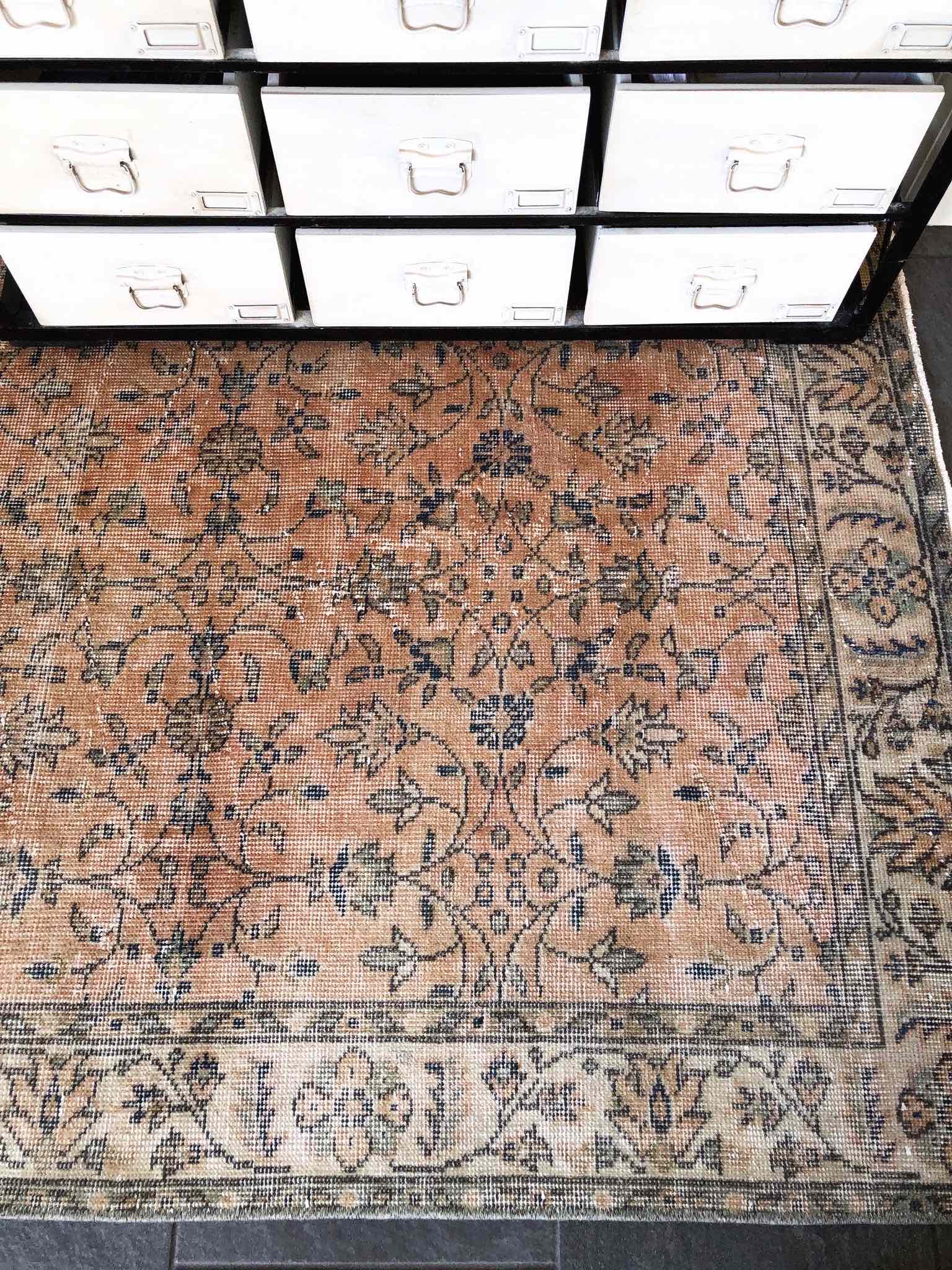 Vintage rugs are also a great option if you want to layer with a larger rug underneath—I have done this in my guest house and it's worked really well.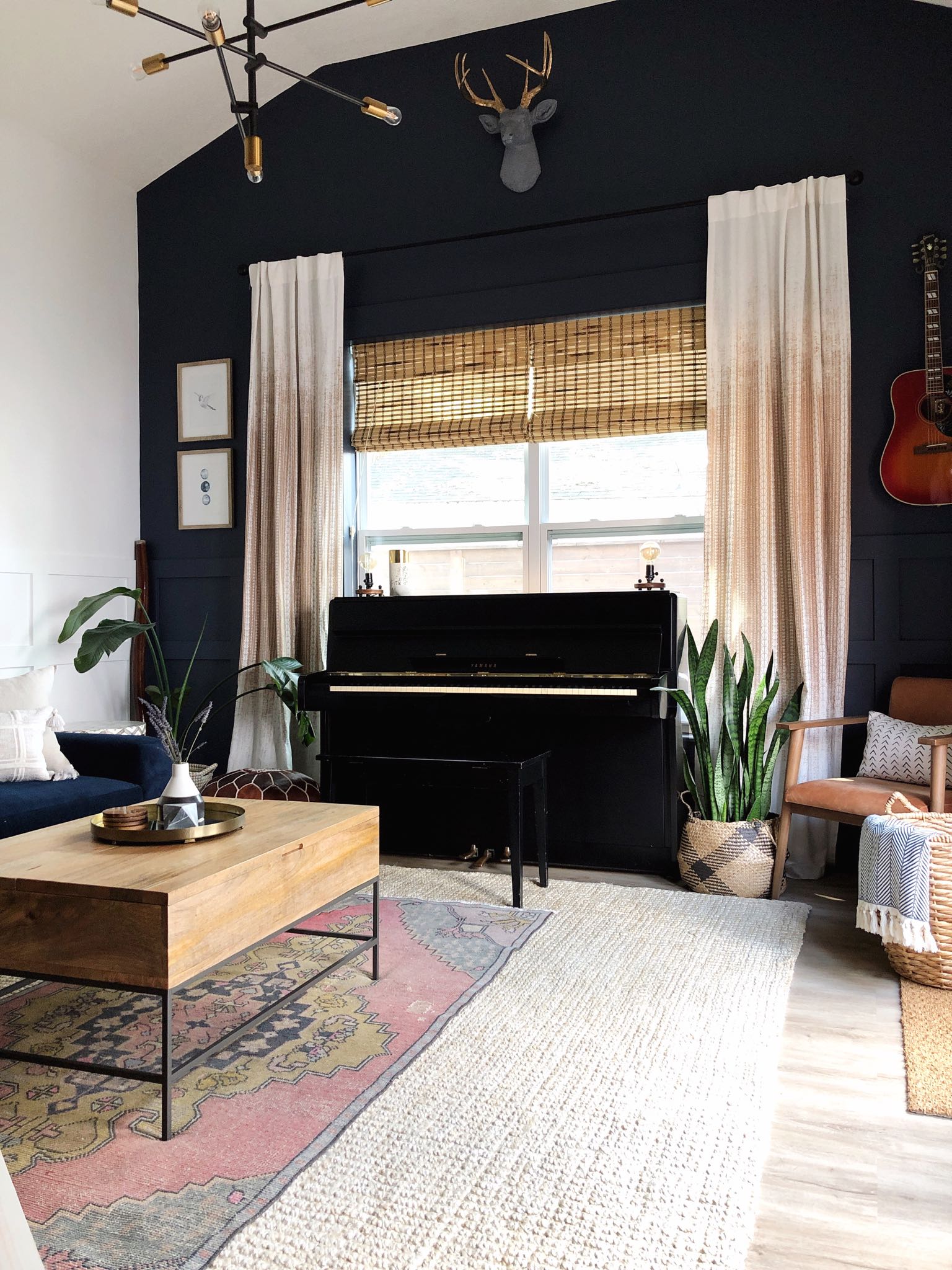 NEW RUGS
As you can tell, Revival Rugs have a passion for reviving old rugs. But that's not all—their mission is also to revive age-old artisan weaving techniques. Our living room rug is from the Revival-Made line. It came with a little card that explained the process behind the design, which was such a nice touch. It's made from 100% New Zealand wool and is the softest rug I've ever owned. It also didn't shed at all, which I was pleasantly surprised by!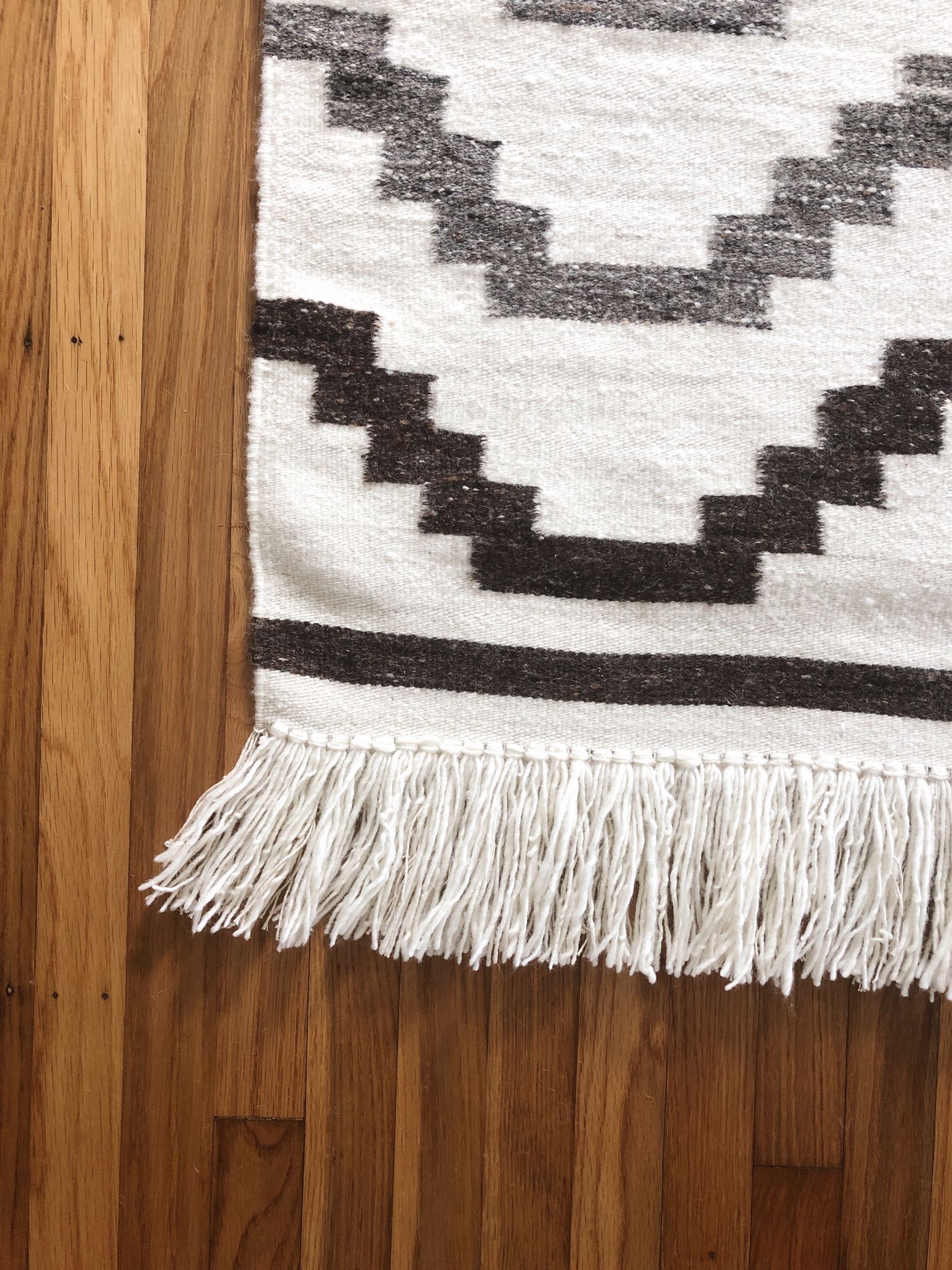 My decision for choosing a rug from the "new" collection for our living room was because I knew that I needed a specific size for this room (9' x 12')—anything smaller would look out of proportion with our large sectional. I didn't want to fall in love with a vintage rug only to find that the size wouldn't work in my space, so I specifically stuck to browsing the range of new rugs.
I also was drawn to the bold, contemporary pattern of this rug. Don't get me wrong—I LOVE a classic rug, but my living room is already pretty toned down, and it needed something with a bit more of an edge! I love the impact that it's made to the room—it's given the whole space a fresh feel.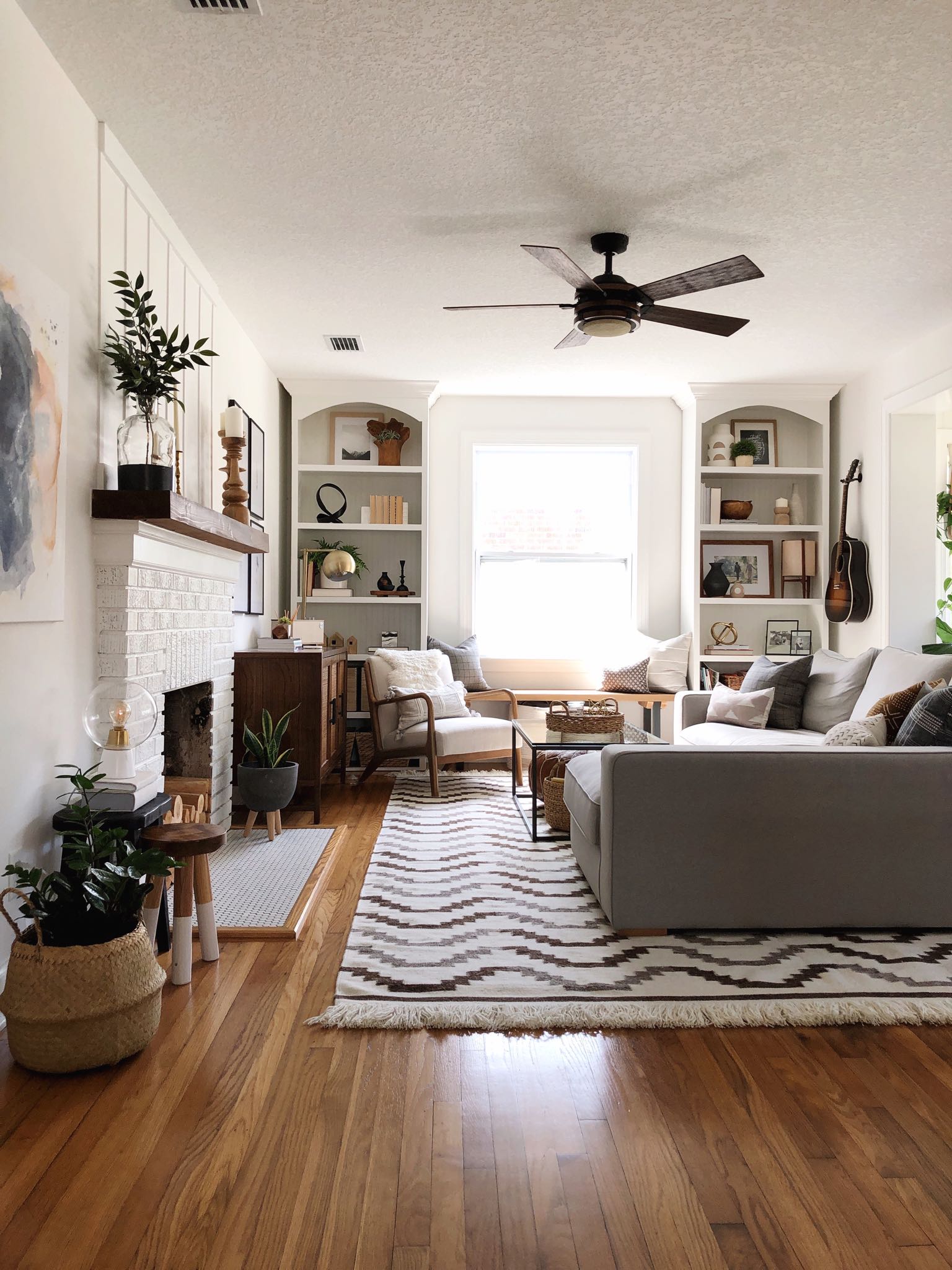 IN SUMMARY:
Choose VINTAGE if...
you want add character and age to a space
you want something ageless and classic
you want to layer it up with a jute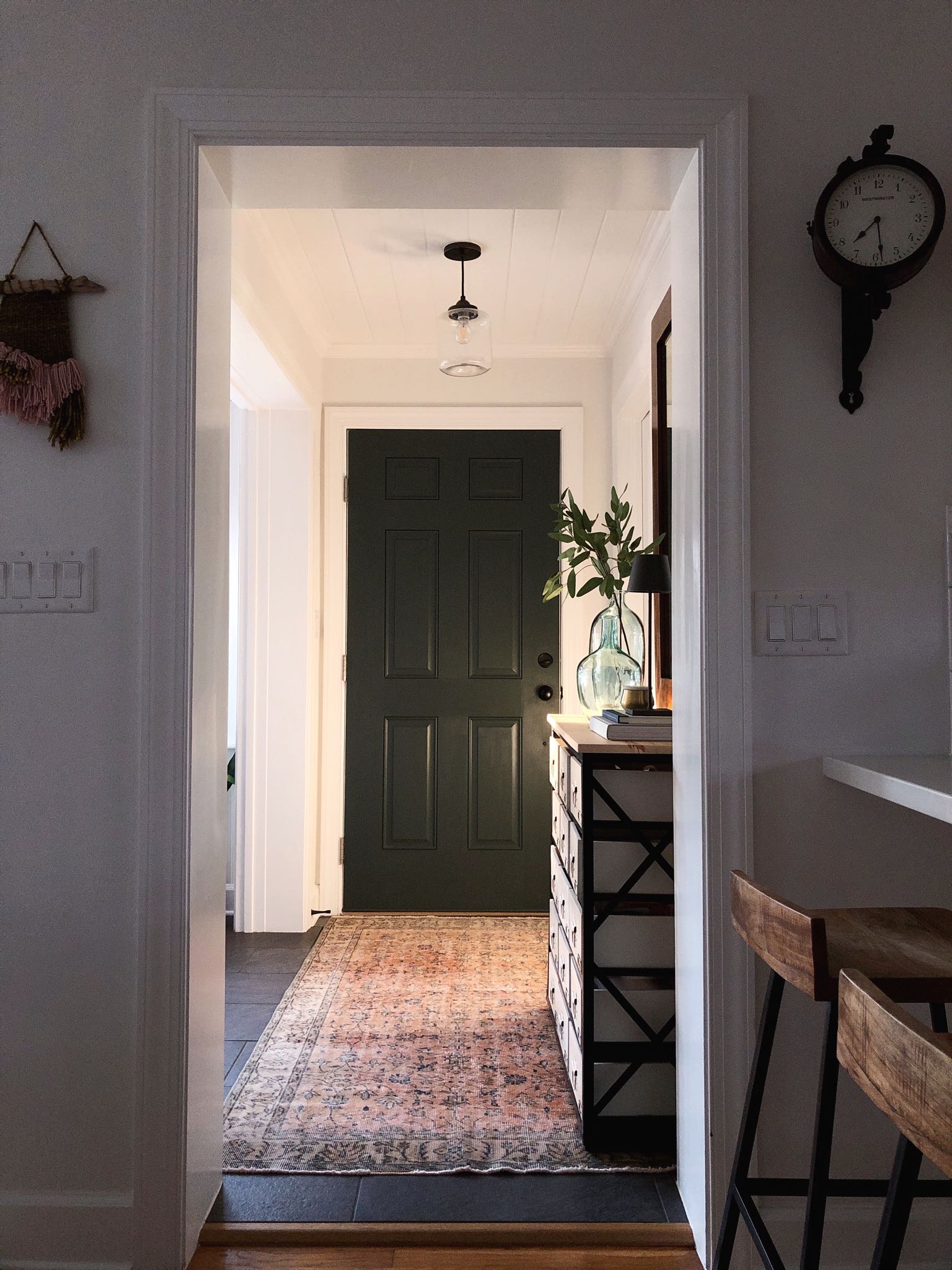 Choose NEW if...
you're looking for a standard rug size
you want something without patina/signs of wear
you are looking for a contemporary design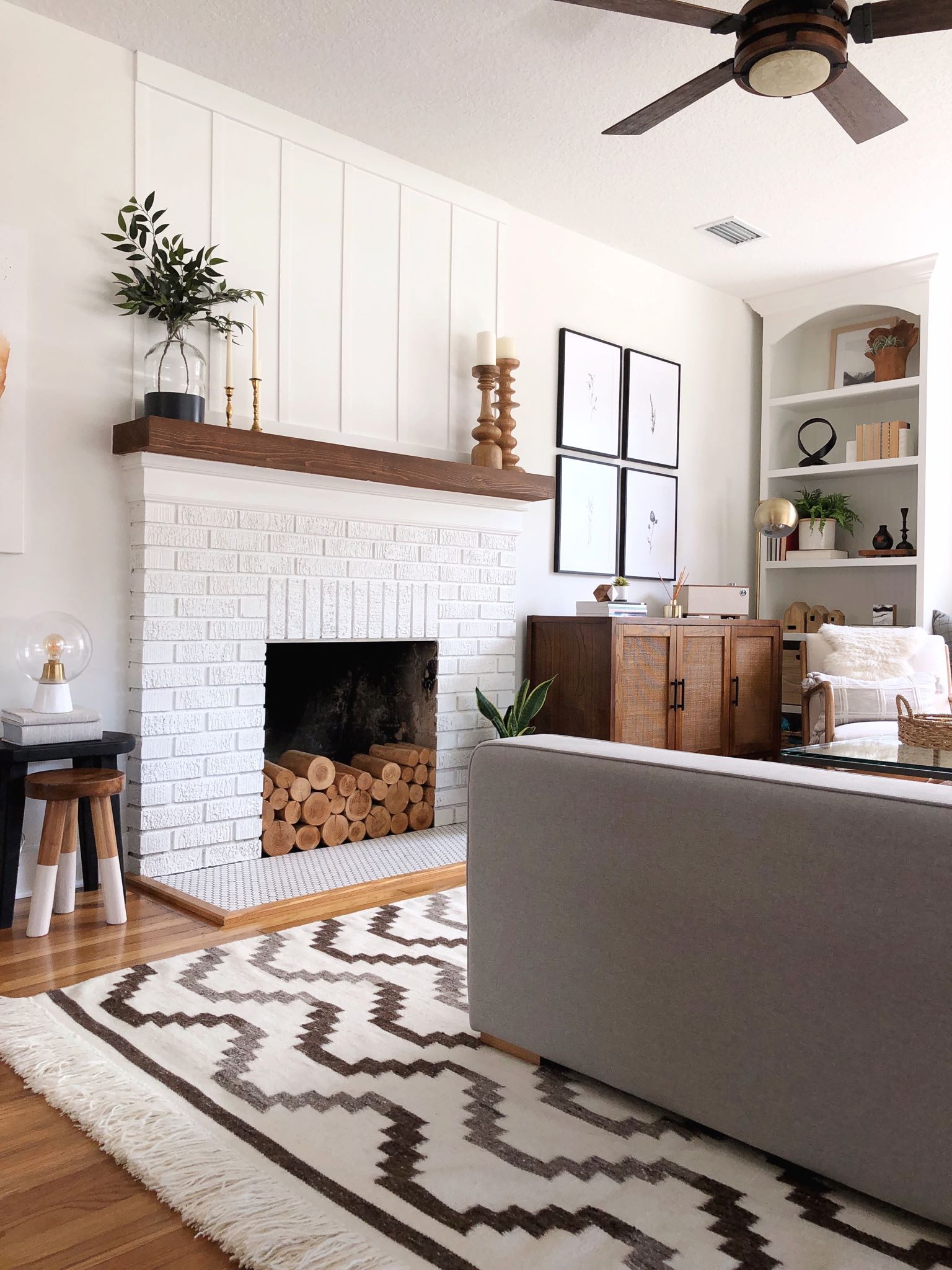 Thank you to Revival Rugs for partnering with me! My vintage rug is obviously the only one of its kind, but you can browse other vintage rugs—there are so many to choose from! My living room rug (the Steppe rug) is available in multiple sizes. Shop with 10% off using the code "HOMEBIRD10"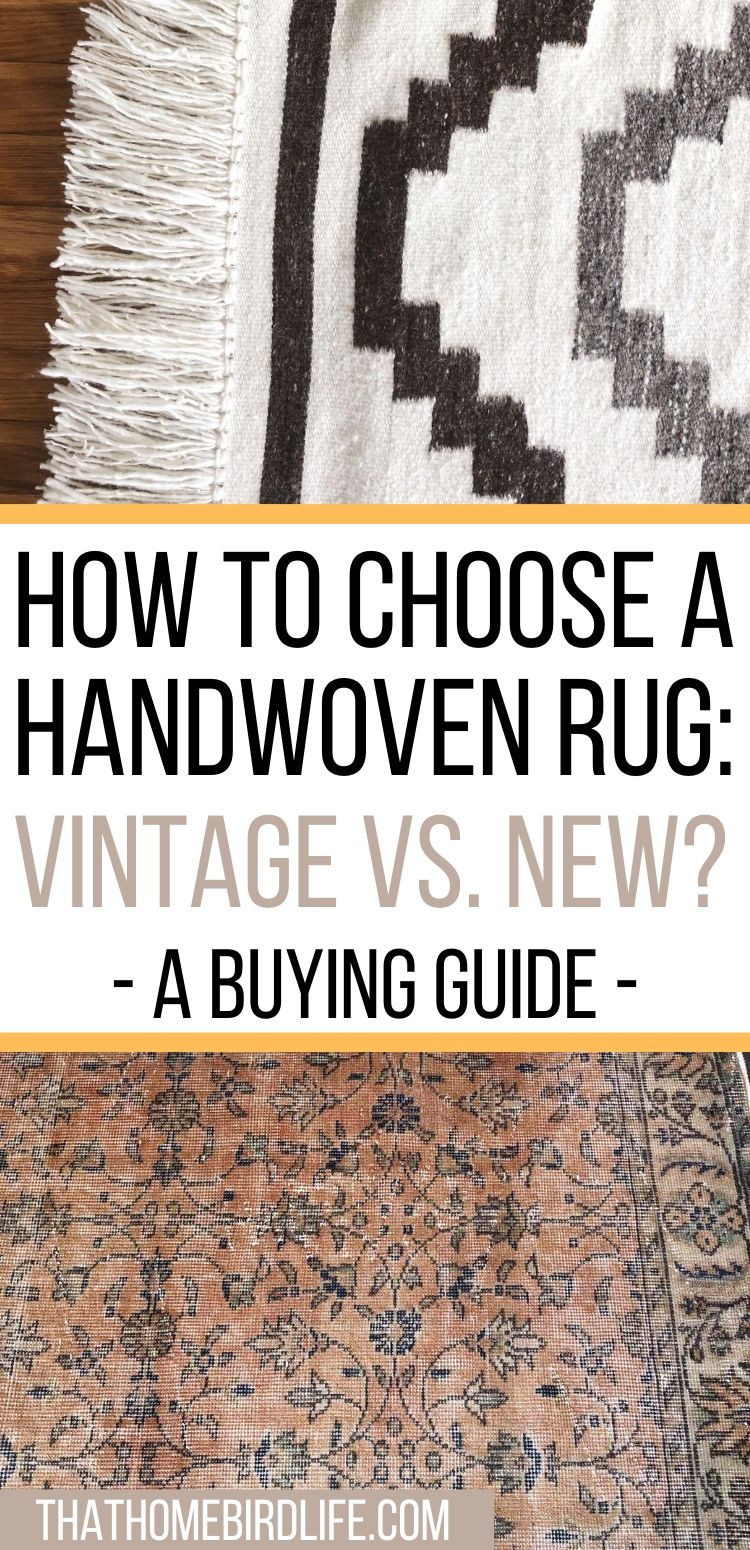 ---