Wallpaper is a fantastic way to add instant personality and character to a space. It's definitely something I'm going to be incorporating in the new house in various spaces, and I already have a shortlist of favorites on the go!
However, with so many different patterns and styles available, it can be an overwhelming decision, so I'm going to walk you through some things you may wish to consider when choosing wallpaper for your home.
WHERE TO INSTALL WALLPAPER
You might already have a spot in mind for where you want to use some wallpaper, but if not, that's the first decision to tackle!
Wallpaper makes a great accent wall, or you could divide the room in half with paneling for the lower section and wallpaper above. It adds a pop to a small space like a nook, a powder room or a pantry. And don't limit yourself to walls—it's perfect on ceilings and lining the back of built-in bookcases. And if you're not ready to commit fully, you could start with framing samples for a fun twist on a gallery wall or use it to line drawers to get your feet wet. There are endless options!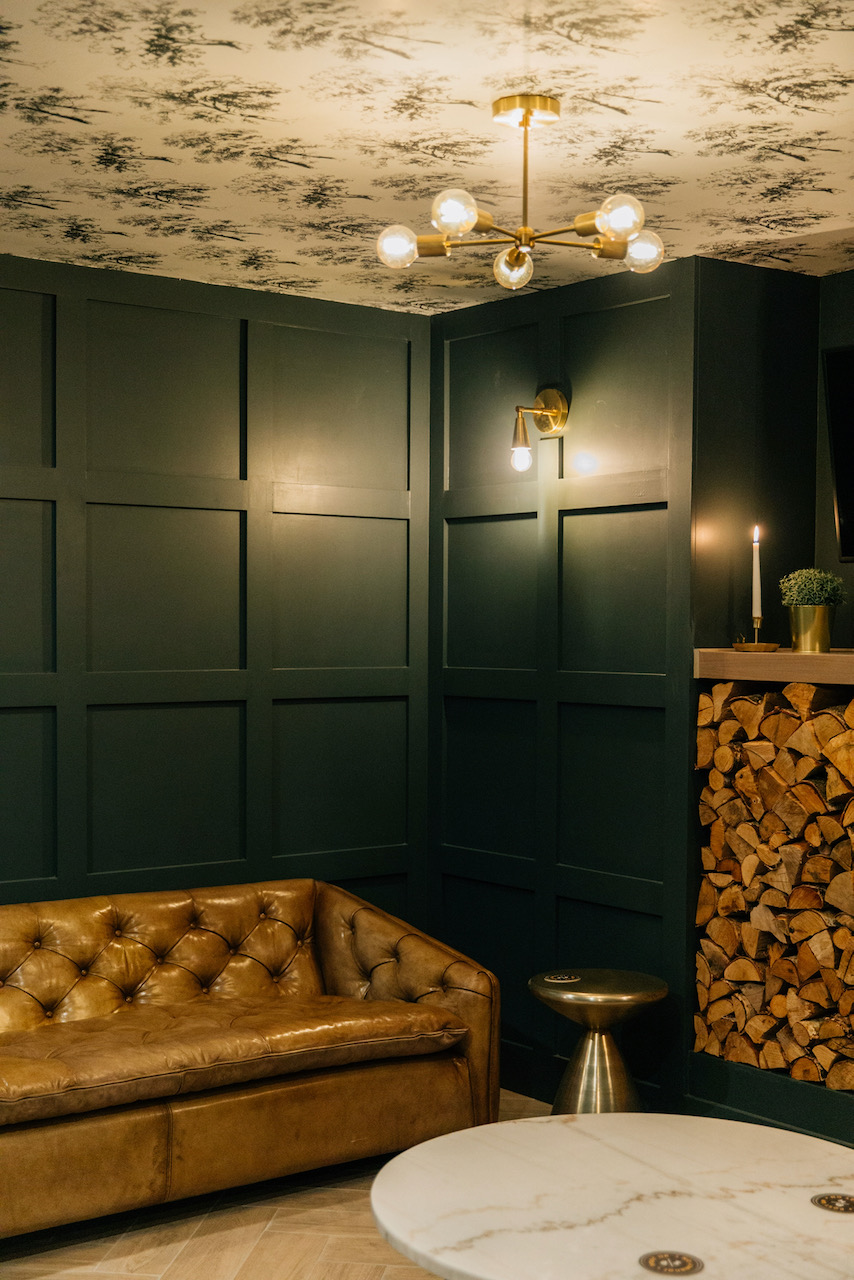 Design work for Posting House in Jacksonville, FL
Obviously a larger area requires more wallpaper coverage, so keep this in mind when it comes to budgeting for your space. Many online wallpaper retailers will tell you how many rolls you need based on your measurements, which is a helpful tool to look out for.
Having a clear plan on where you will install your wallpaper will determine the rest of your design decisions.
TYPES OF WALLPAPER
First off, you'll need to decide what type of wallpaper is right for your home. The main three to choose between are unpasted wallpaper, prepasted wallpaper and peel and stick.
Unpasted (permanent) wallpaper requires the most skill and tools to install, but is often the better quality/longer lasting option. This is probably a good option if you are hiring out the job, and for a space that you don't intend to redecorate again for a while.
Prepasted wallpaper is simpler to install as it has adhesive on the back of the paper that is activated by water. It's permanent, but easier to remove than unpasted wallpaper. It's a great option for DIY-ers and there are lots of high quality options available.
Peel and stick wallpaper is removable which makes it a great choice for rentals. It's also less expensive than permanent wallpaper and the most forgiving of the three to install, so it's less of a commitment all around.
CHOOSING A WALLPAPER PATTERN
Once you've decided on the type of wallpaper you are going to install, you can begin your search for the perfect pattern for your space.
If you are starting with a blank canvas, then the wallpaper world is your oyster! This is how the girls' bedroom design came to be—I saw the wallpaper first and built the rest of the room around it.
Related: Patching, Painting, and (Wall)Papering: One Room Challenge Week Three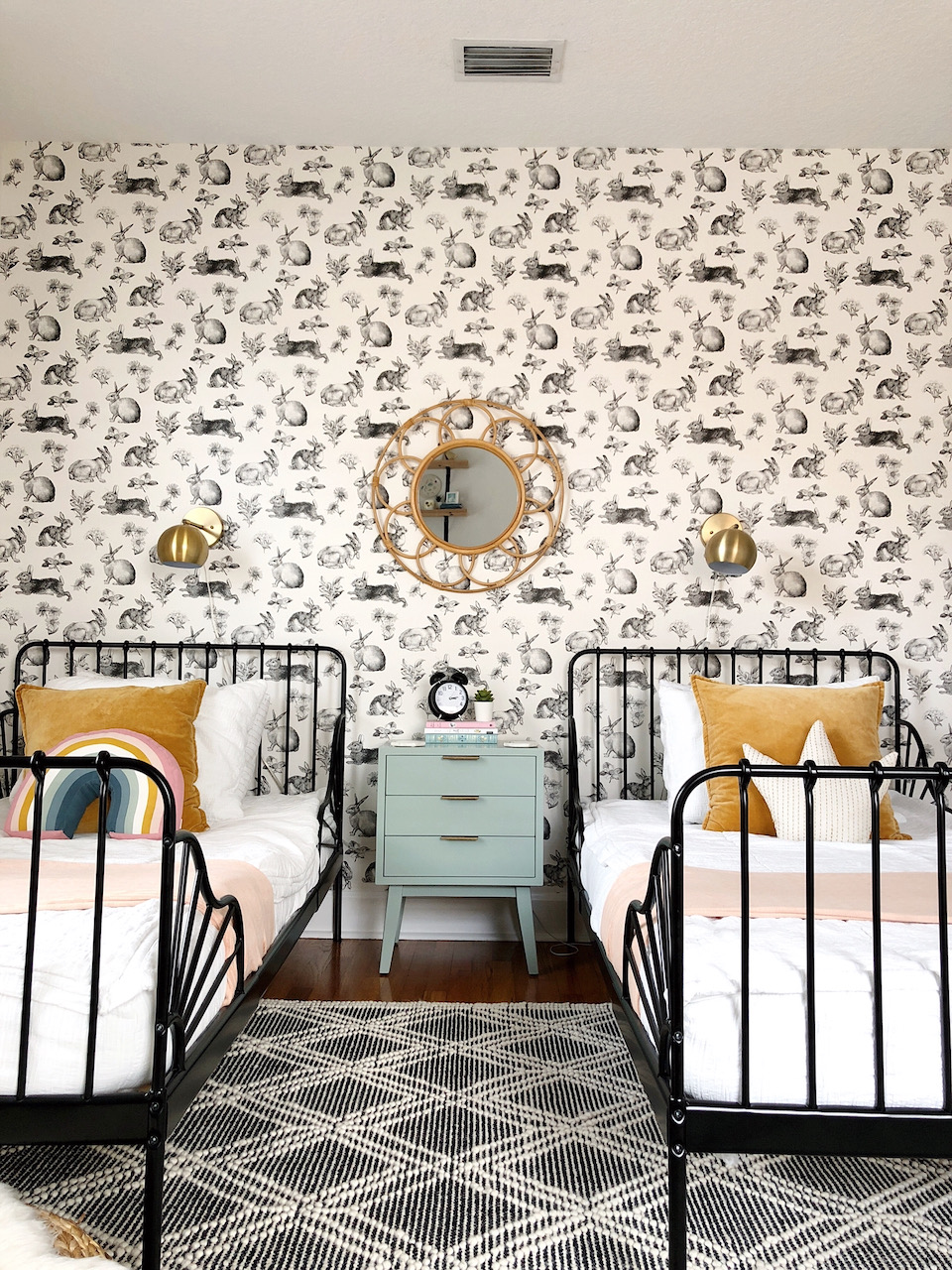 The girls' shared bedroom in our old home
If you don't come across something that you love straight away and get stuck in decision fatigue then my advice is to browse inspiration photos. Use Pinterest or Google Images and search for "wallpaper" plus the room you are decorating eg. "wallpaper bathroom". Pay close attention to the images you are drawn to, and this will help you figure out your own style preferences. As you gather images you will hopefully notice a pattern emerging, which will help narrow down the wallpaper search.
If you are adding wallpaper to a room that is already decorated, you'll need to consider the other elements in the space. It's still a good idea to track down some inspiration images to refer to, and take a note of how the patterns are mixed in the room.
My preference is to create balance between contrasting elements and patterns in a room.
For example:
in the girls' bedroom, I paired a geometric patterned rug with a whimsical bunny wallpaper
for our primary bath in the new house, I'm planning on using a gray hex tile with floral wallpaper
using bold wallpaper somewhere like a pantry/laundry room is a great way to add some fun to a utalitarian space
grasscloth wallpaper is great for an open concept space as it adds texture without being too busy or overwhelming
And if a repeating pattern isn't your thing, then you might look into a large scale wallpaper mural—these are great for accent walls. (My daughter has asked for a sunset mural in her bedroom so I'm currently researching some options for her!)
Choosing the right wallpaper design ultimately comes down to your personal preference (what YOU love), along with balancing it with the existing decor elements in your room.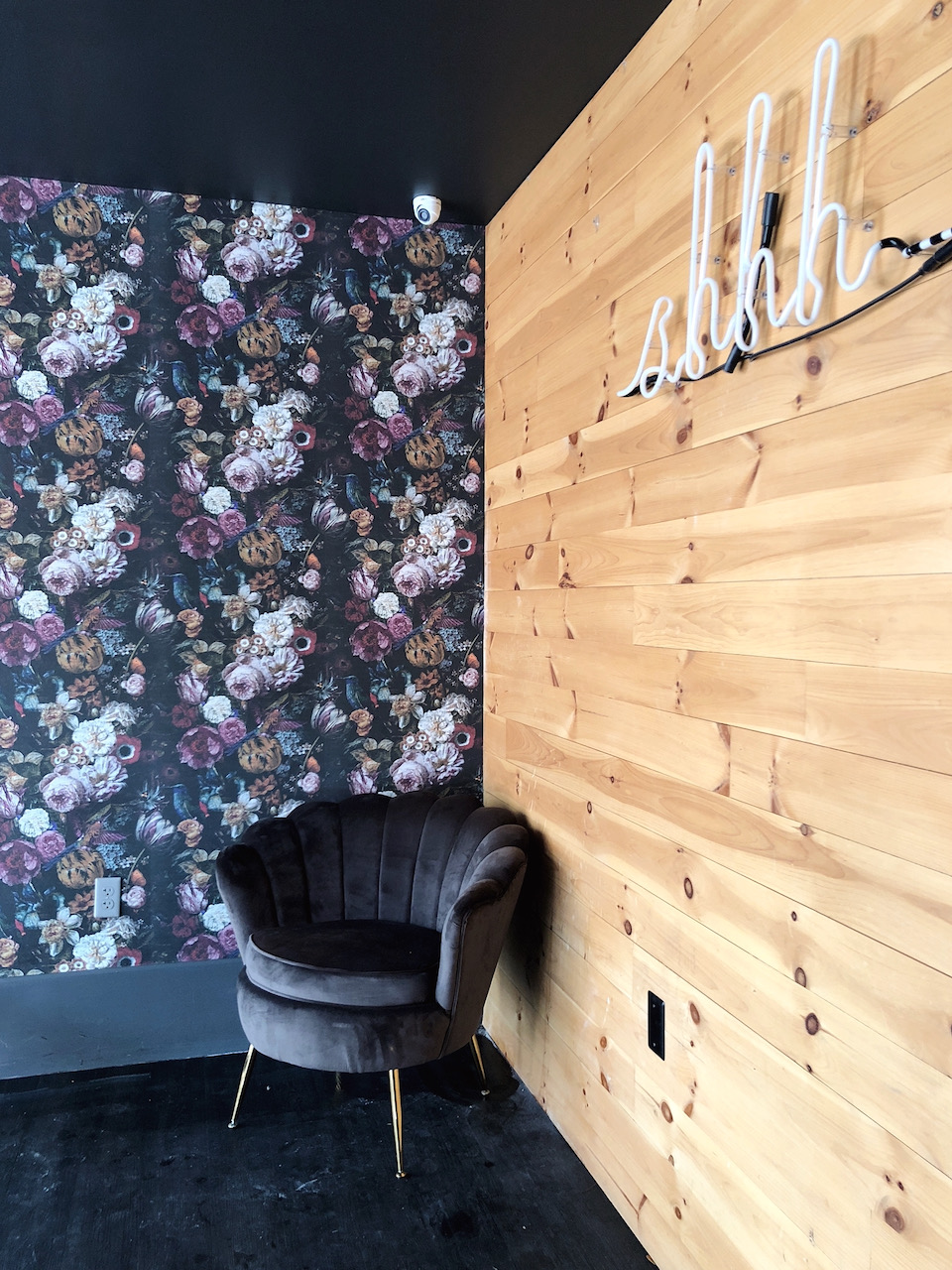 Design work for Grape & Grain Exchange in Jacksonville, FL
MY FAVORITE WALLPAPER BRAND
My go-to brand is York Wallcoverings. There is a huge range of designs to choose from, and the quality holds up too. I particularly love their prepasted option, especially if you are DIY-ing the project.
Here's a round up of the patterns that have caught my eye for our new home:
I hope this post gives you confidence to try out some wallpaper in your home, and a starting point if you are overwhelmed by the process! If in doubt, start small, gather lots of inspiration and go with what YOU love.
---