It may be an understatement to say that Christmas can be an overwhelming time of year. There are gifts to buy, parties to attend, and cheer to spread. All of this whilst keeping a beautifully decorated, company ready home...sounds exhausting, right?!? Thankfully, it doesn't have to be this way, and one of the easiest areas I've found to simplify this season is my Christmas decor.
Before I go any further, I will say—I LOVE Christmas (just in case you thought I was going all Scrooge on you.) But for me, there is a point where the wrong approach to festive decor can turn into physical (and mental) clutter, and that is what I have been learning to avoid.
So, here are some tips for creating a festive and cozy space if you, like me, are yearning for more simplicity and less clutter in your home this season.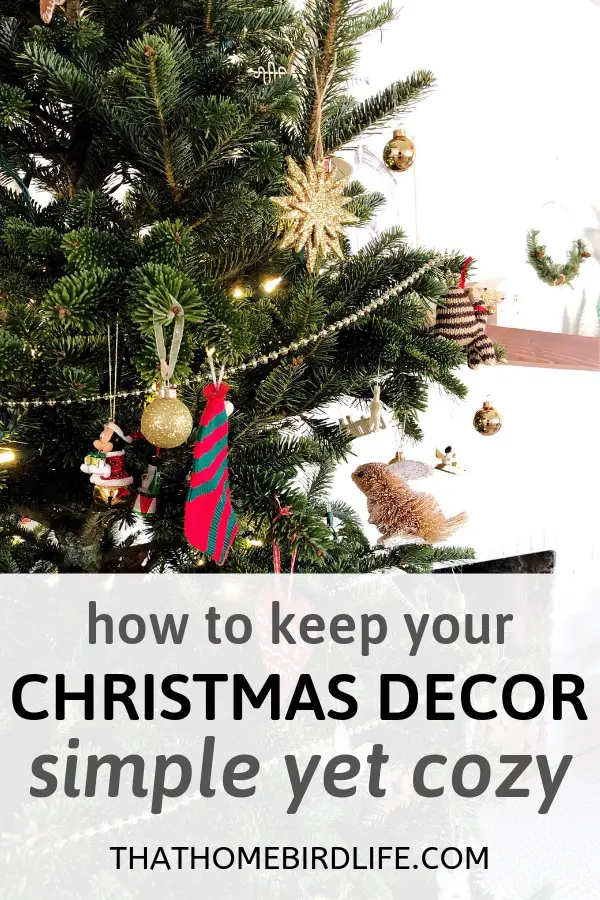 PAY ATTENTION TO WHAT BRINGS YOU JOY
If you don't read any further, then please just understand this: your Christmas decor should bring YOU joy. No-one else. So overall, just decorate your home with things that make you happy. This will be different for every single person, and we all need to ditch the pressure of having to do things a certain way. In fact, your idea of "simple Christmas decor" is probably different to mine. And that's ok! Because simplicity is a mindset, not a fixed style. Simplicity to me means focussing in on the things that I really love, and cutting out the stuff that I don't love quite so much.
I'll give you a personal example: you only need to hop onto Instagram or Pinterest to see beautiful pine and cedar garland strung over doorways, mantels and staircases. I was so inspired by this last year that I drove all over Jacksonville and bought the last 15 feet of cedar garland that Home Depot had. What I found out is that although I think it is so beautiful, real garland is just not my thing. It went crunchy in two days, shed all over the floor, and the beauty was so not worth it for me. It brought more clutter than joy to my home.
So what does this simplicity mindset look like in practical terms?
Well, for me, it meant honing in on a few favorite themes and colors for my decor this year, and limiting myself to those. So, I have a collection of bottle brush trees, ceramic and wooden houses, some DIY faux greenery hoop wreaths and lots of greenery in vases and jars dotted around the house. And in terms of color palette, I have mostly stuck to green, white, wood and gold.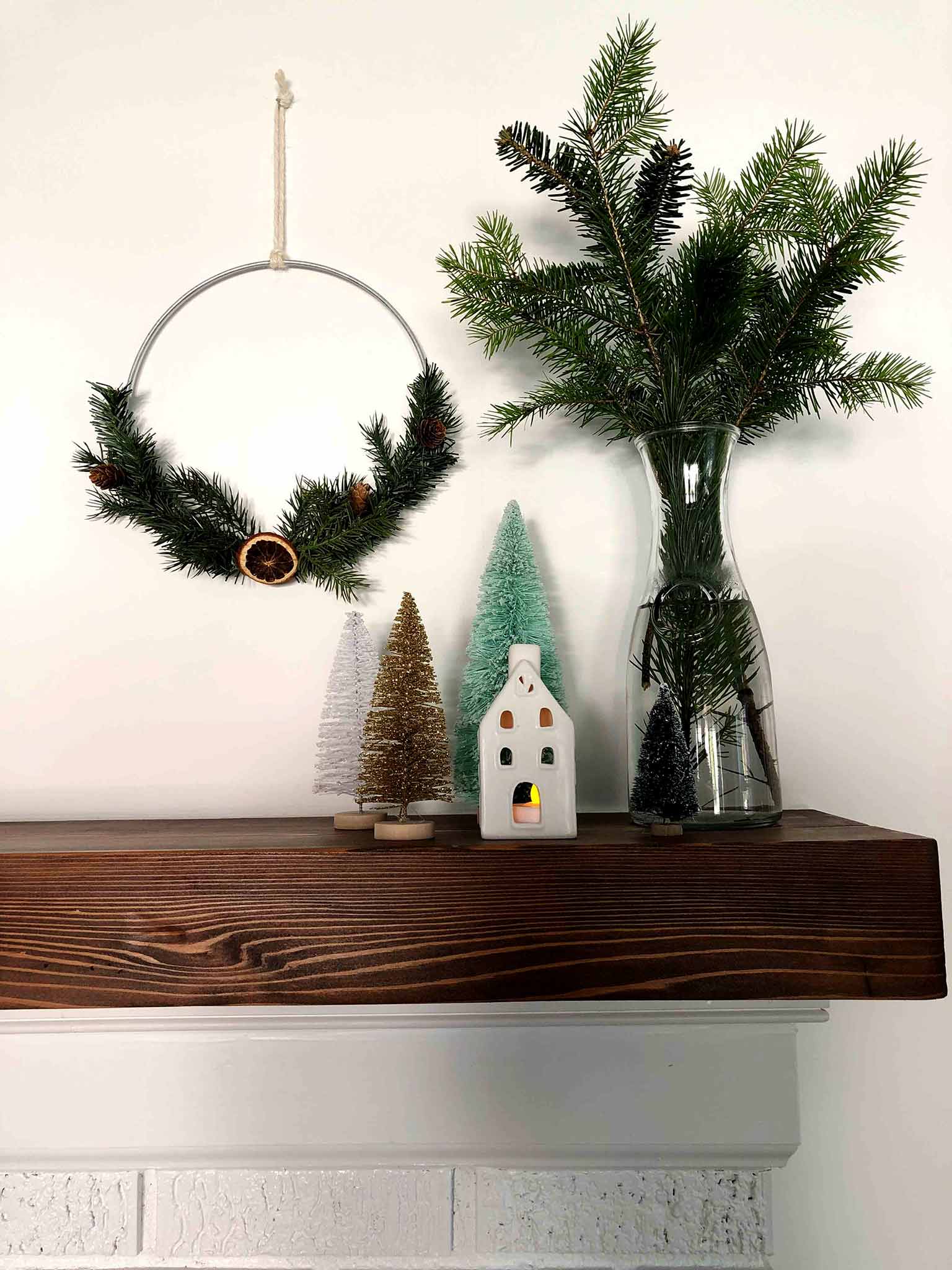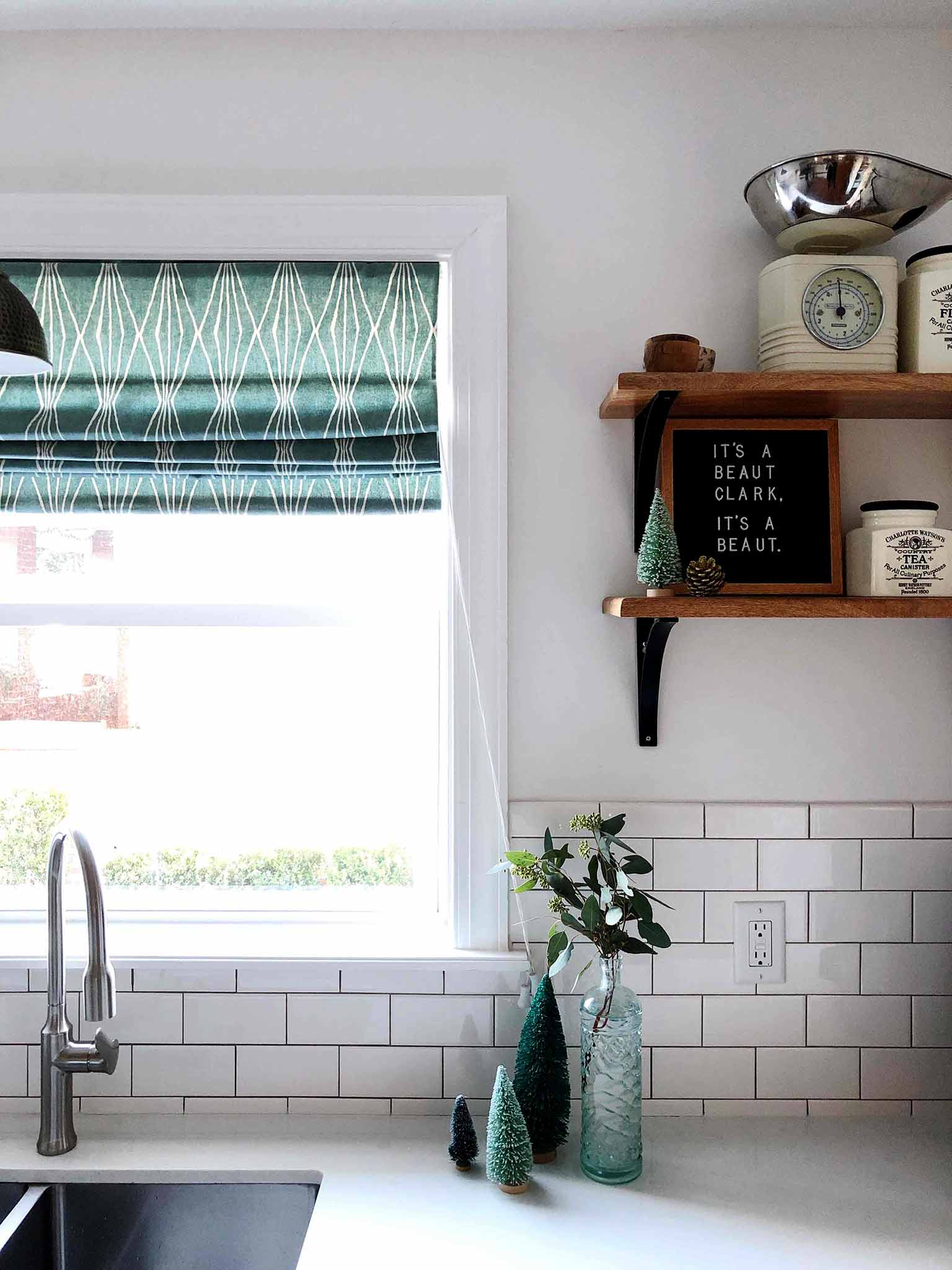 It also meant putting a lot of my Christmas decor (that I still like) back in the box. I might use it next year. I might end up donating it. I'm not sure yet. But if it wasn't my favorite this year, then it didn't make the cut.
PACK AWAY YOUR "NORMAL" DECOR
I don't know why it took me so long to figure this out, but I realized this year that adding stuff to more stuff equals a cluttered home. Mind-blowing, huh? So, I now have a bunch of pictures and decor that are currently in storage up in my attic whilst the Christmas decorations are out.
The result? Less cluttered walls and surfaces, which allows me to really appreciate the festive decor.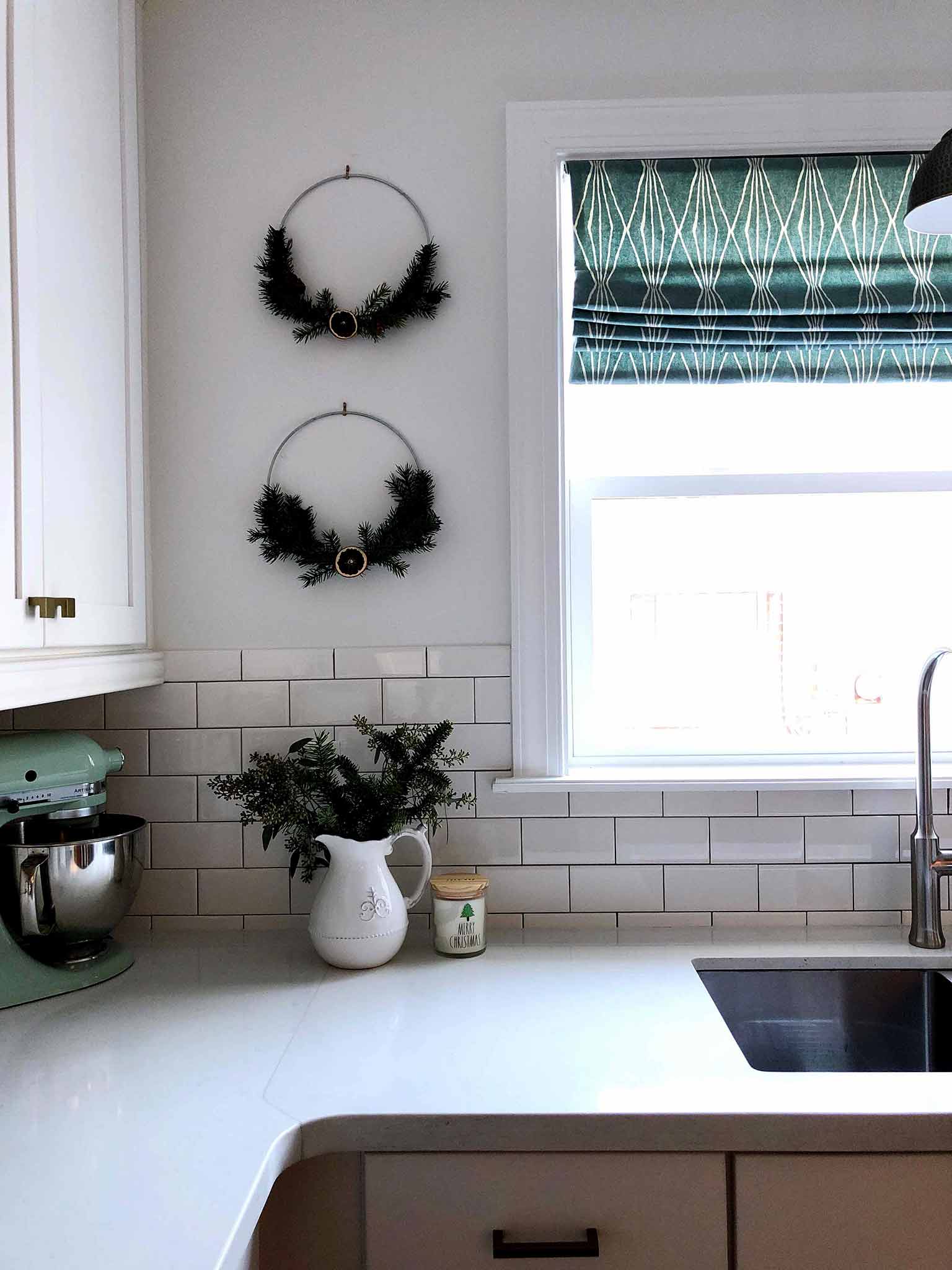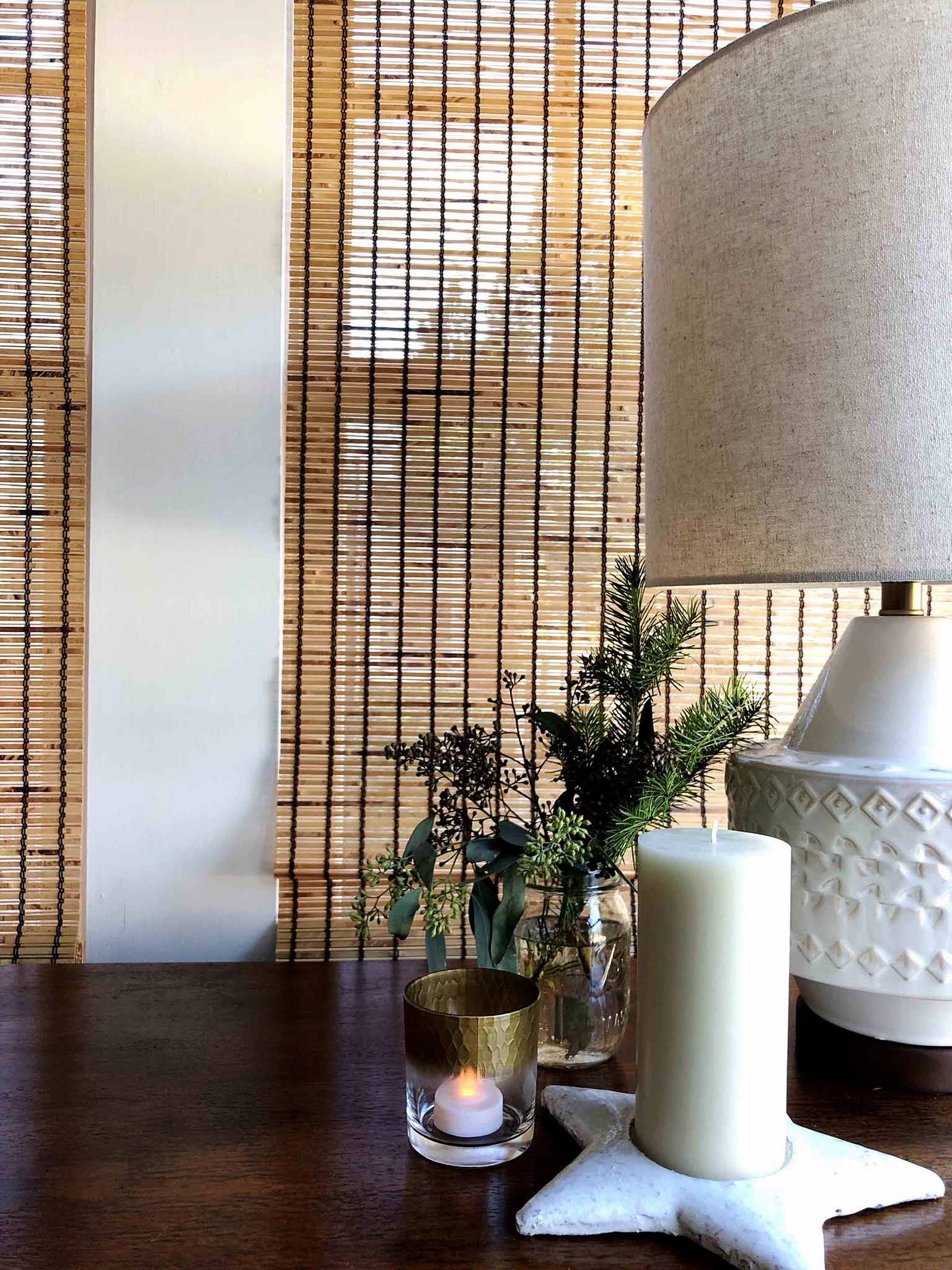 CORRAL SMALLER ITEMS TOGETHER
Grouping smaller items together can help a space feel less cluttered overall. On my mantel, I have grouped a few trees and houses together rather than filling up the whole mantel or spacing all the items out evenly. The breathing space between the coralled items is so important as it allows everything else to really shine.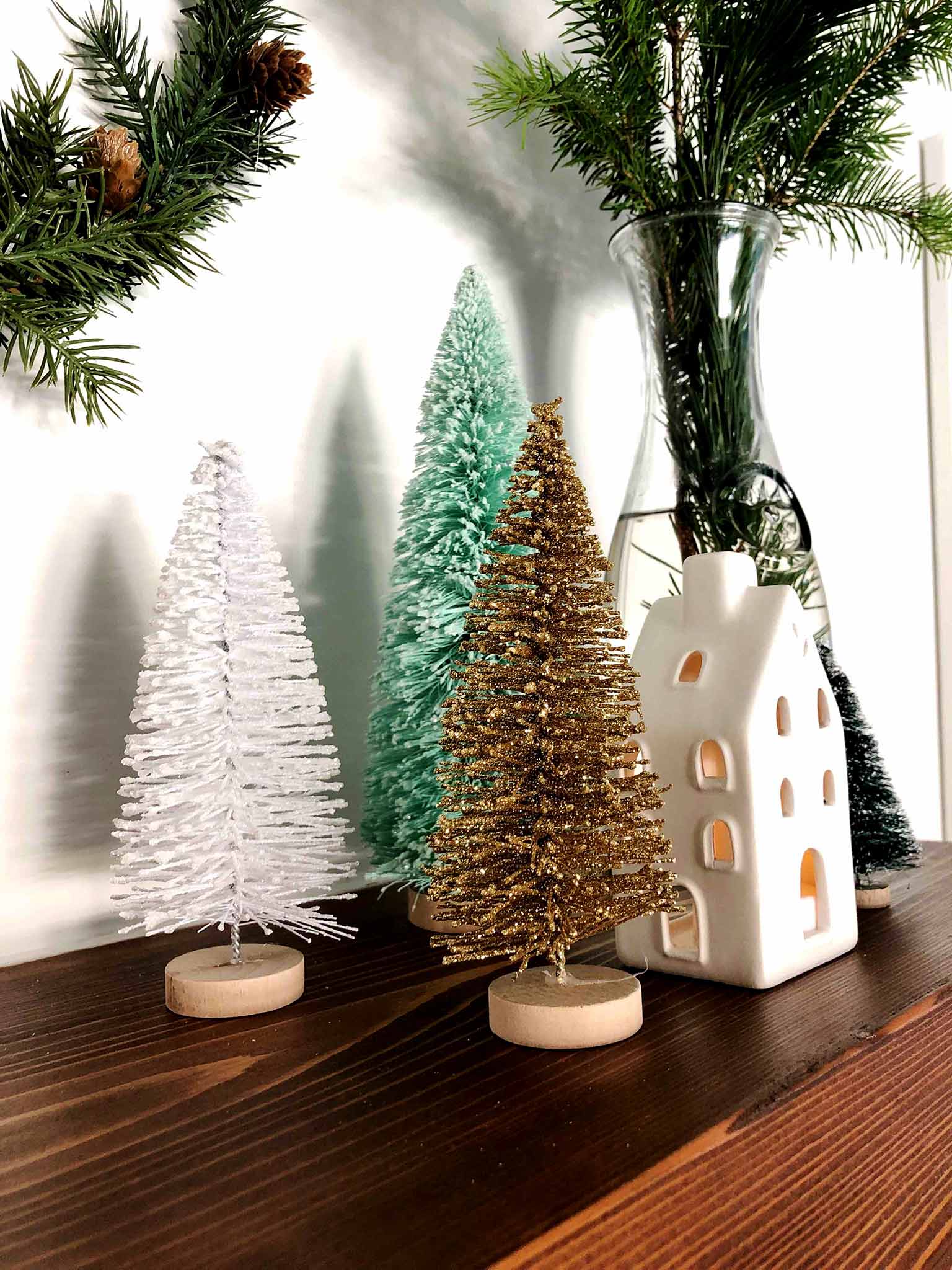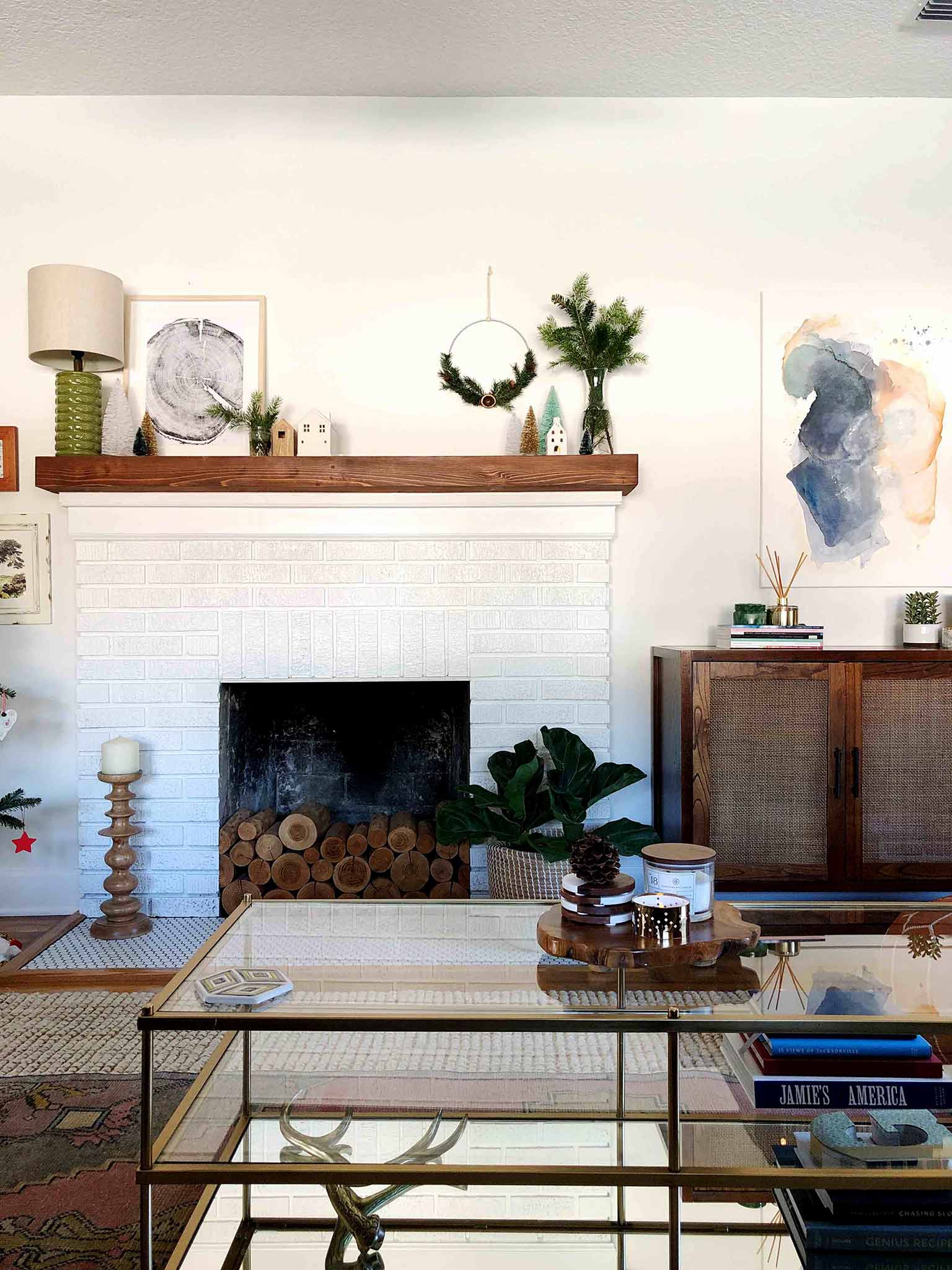 Trays are another great way to group items together—I styled a round tray with some drinks glasses (from Goodwill!), my favorite chocolate truffles and a couple of decor pieces and I love the way that the tray keeps everything together and gives it a clean visual look.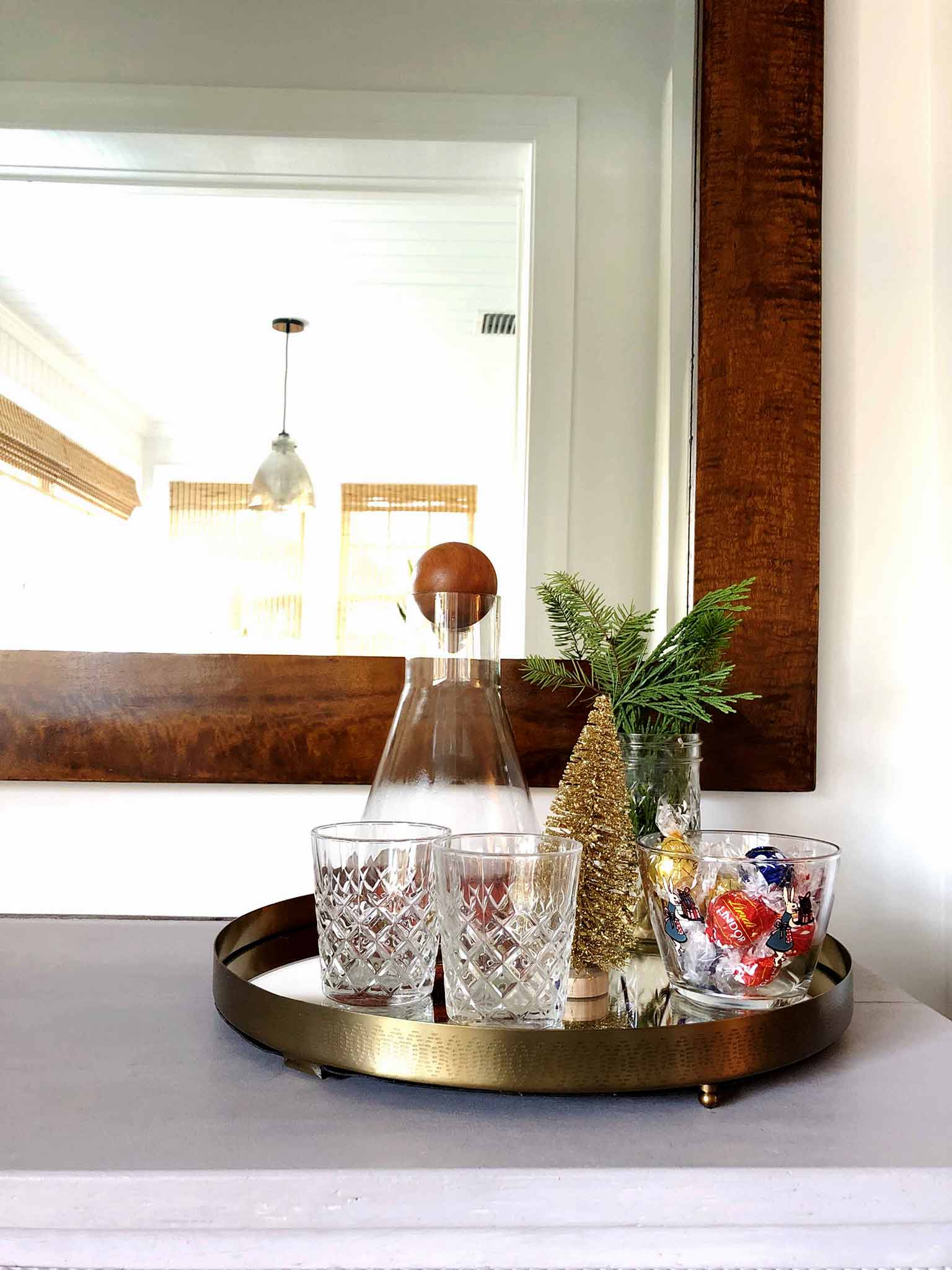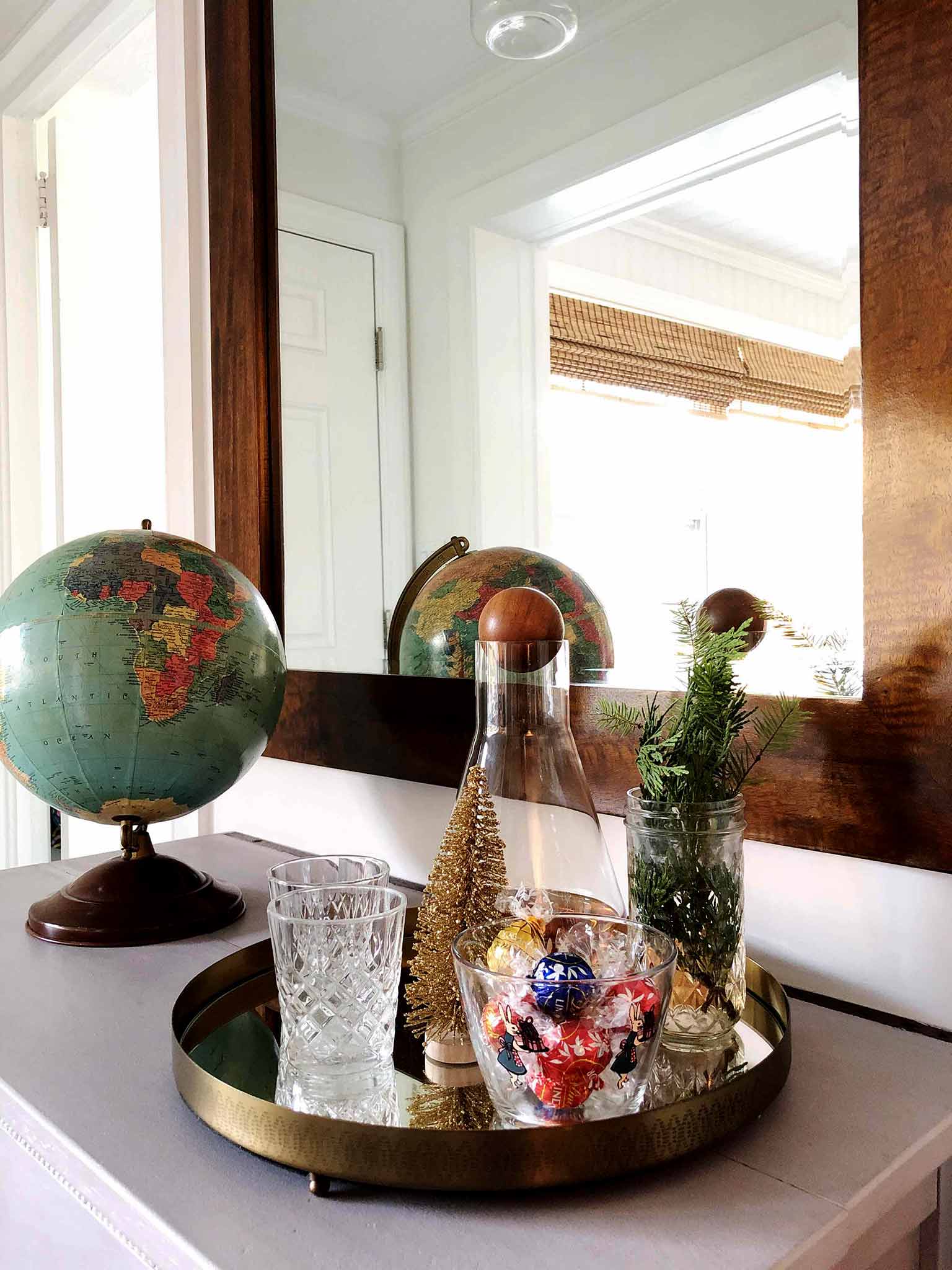 LET THE KIDS DECORATE THEIR OWN SPACE
My kids will pick up the ugliest, tackiest Christmas ornament and think it is the most beautiful thing they've ever seen. It's fair to say that our opinions regarding Christmas decor may not always align, and yet it is still important for me to let them have some control and decision making power in this decorating process. So this year, I bought them a little three foot pre-lit tree for their bedroom, and they decorated it exactly the way they wanted to. (In fact, they did an excellent job of it, but the point was that I gave them complete freedom to do whatever they pleased.)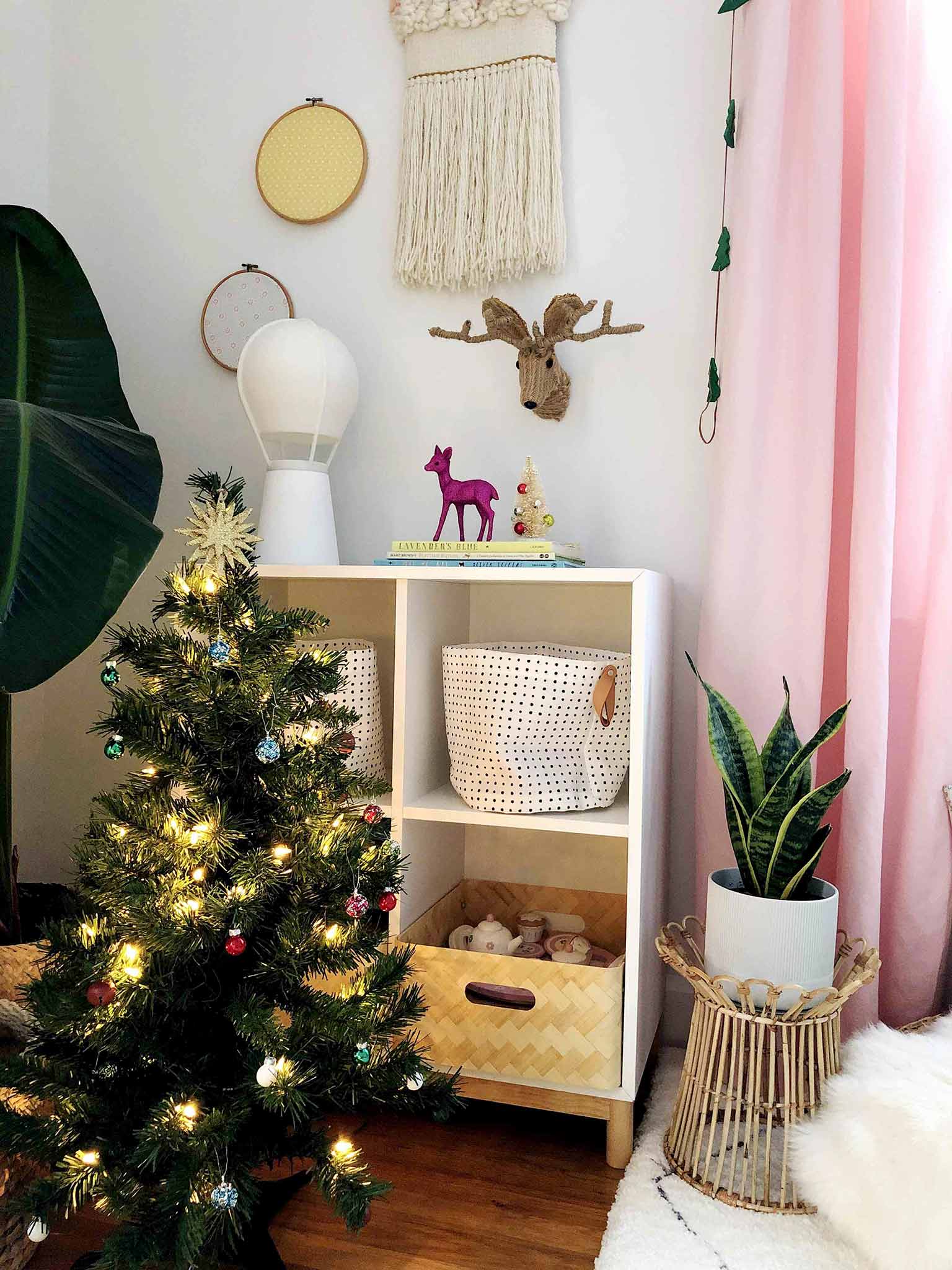 I also added some bottle brush trees to the shelves in fun pinks and purples, and they love having their own special decorations to rearrange as much as they want to.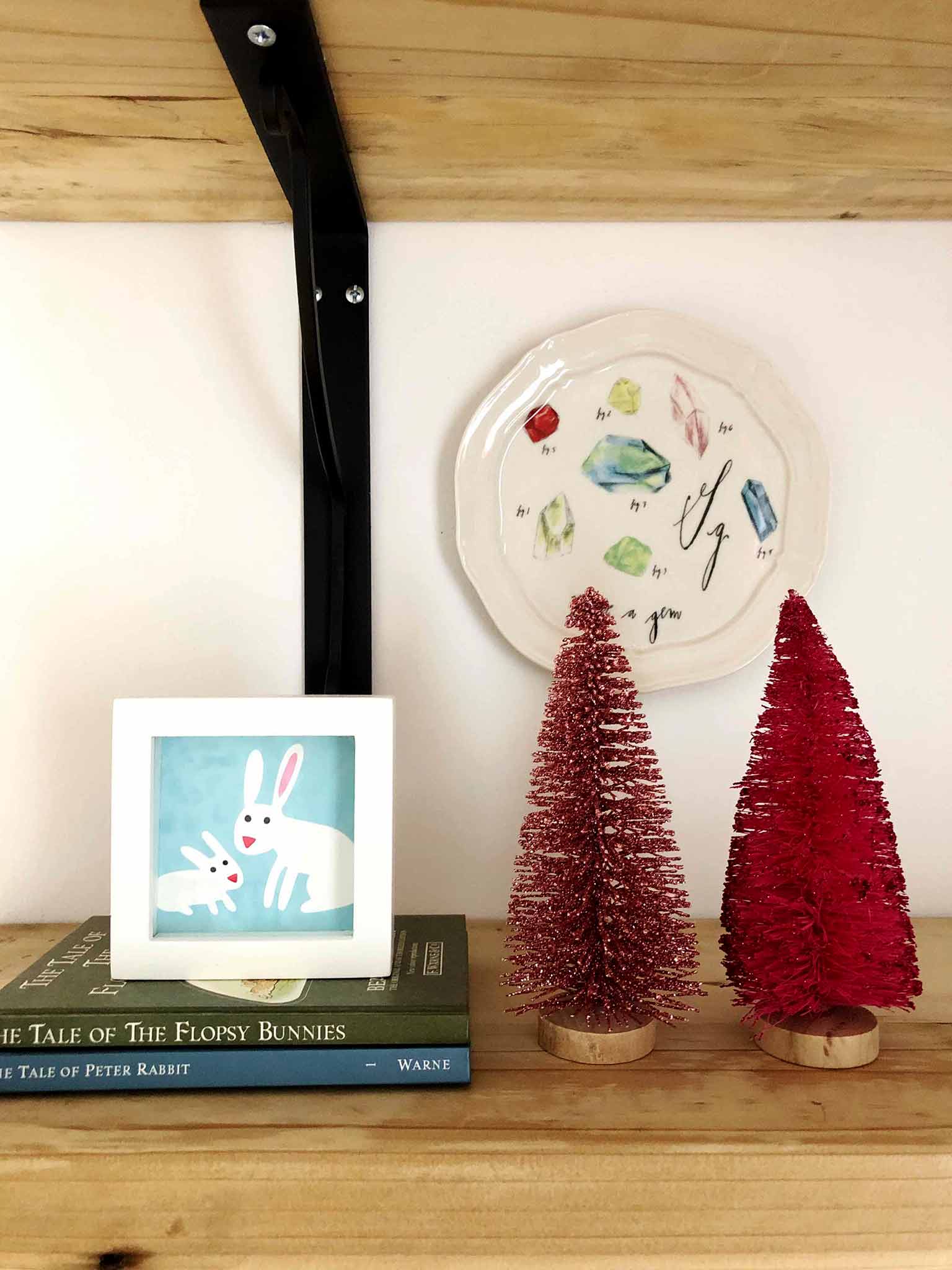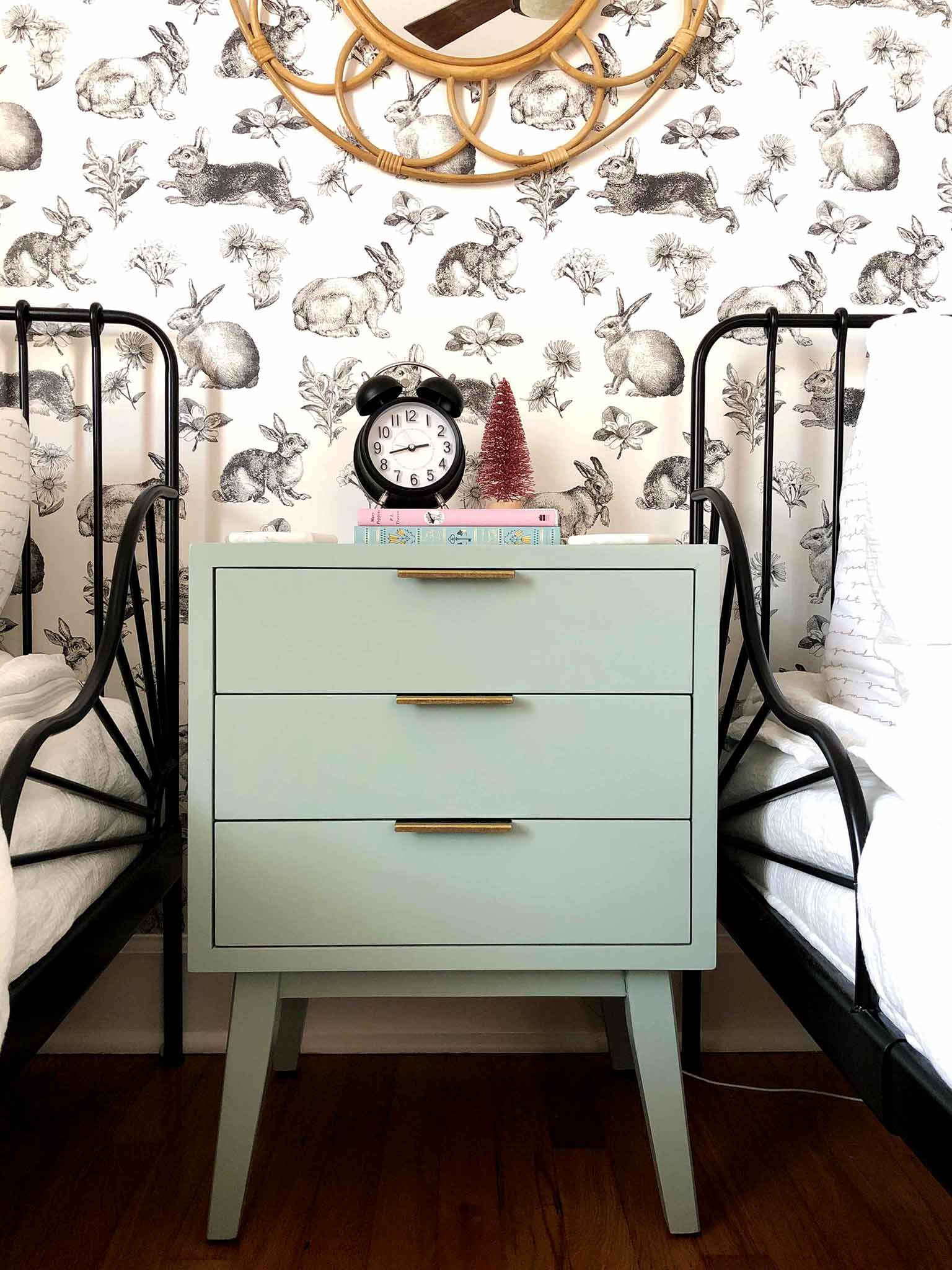 THINK BEYOND LOOKS
It's good to remember that there are other ways to create a festive space which don't involve any baubles. Some ideas to get you started: light a scented candle (this woodsy one is my current favorite), put on a Christmas playlist that evokes happy memories, sip a warm drink in a favorite mug, and add cozy blankets to your living room. You'll be surpised at how much these small changes alter the mood of your home.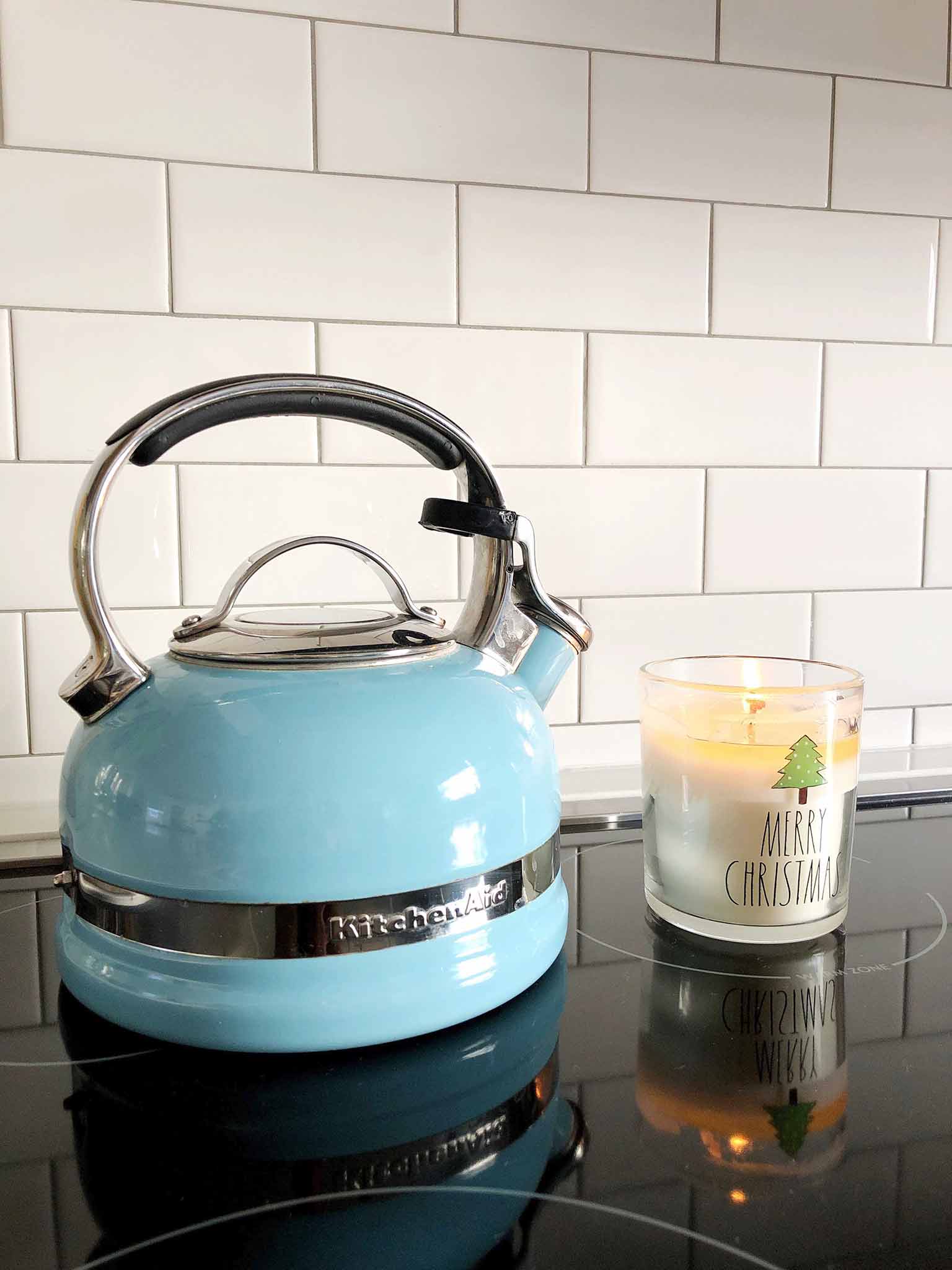 BREAK YOUR OWN RULES
I haven't talked about my Christmas tree yet. It's packed full of ornaments, it doesn't fit my green/gold/wood/white color palette but...it brings me joy. And therefore for me, it passes the simplicity test! I will say that if every surface of my home was packed full of decor, the tree might not be such a source of joy. But because I've kept it simple everywhere else, I've been able to push my boundaries a bit with the tree.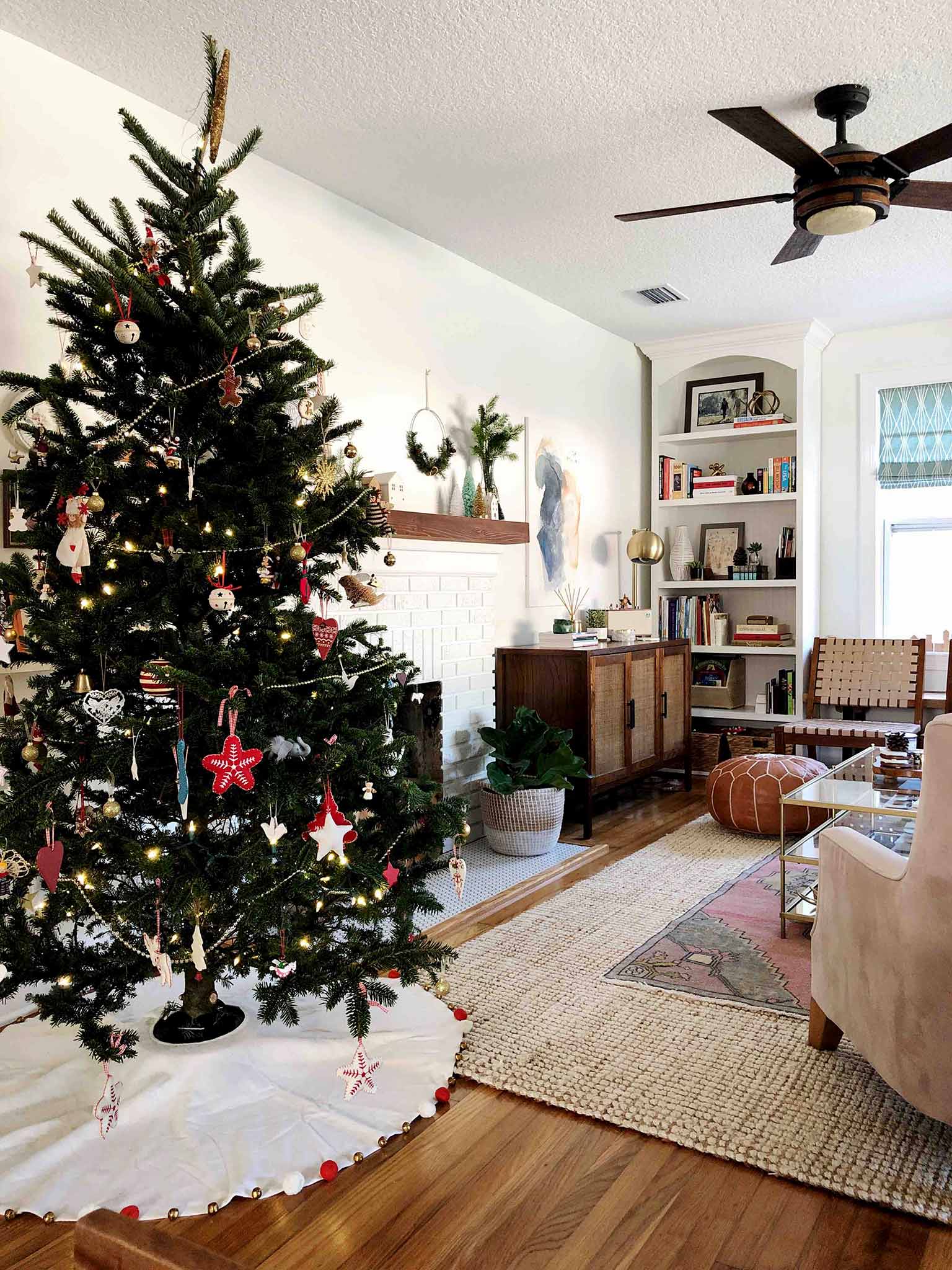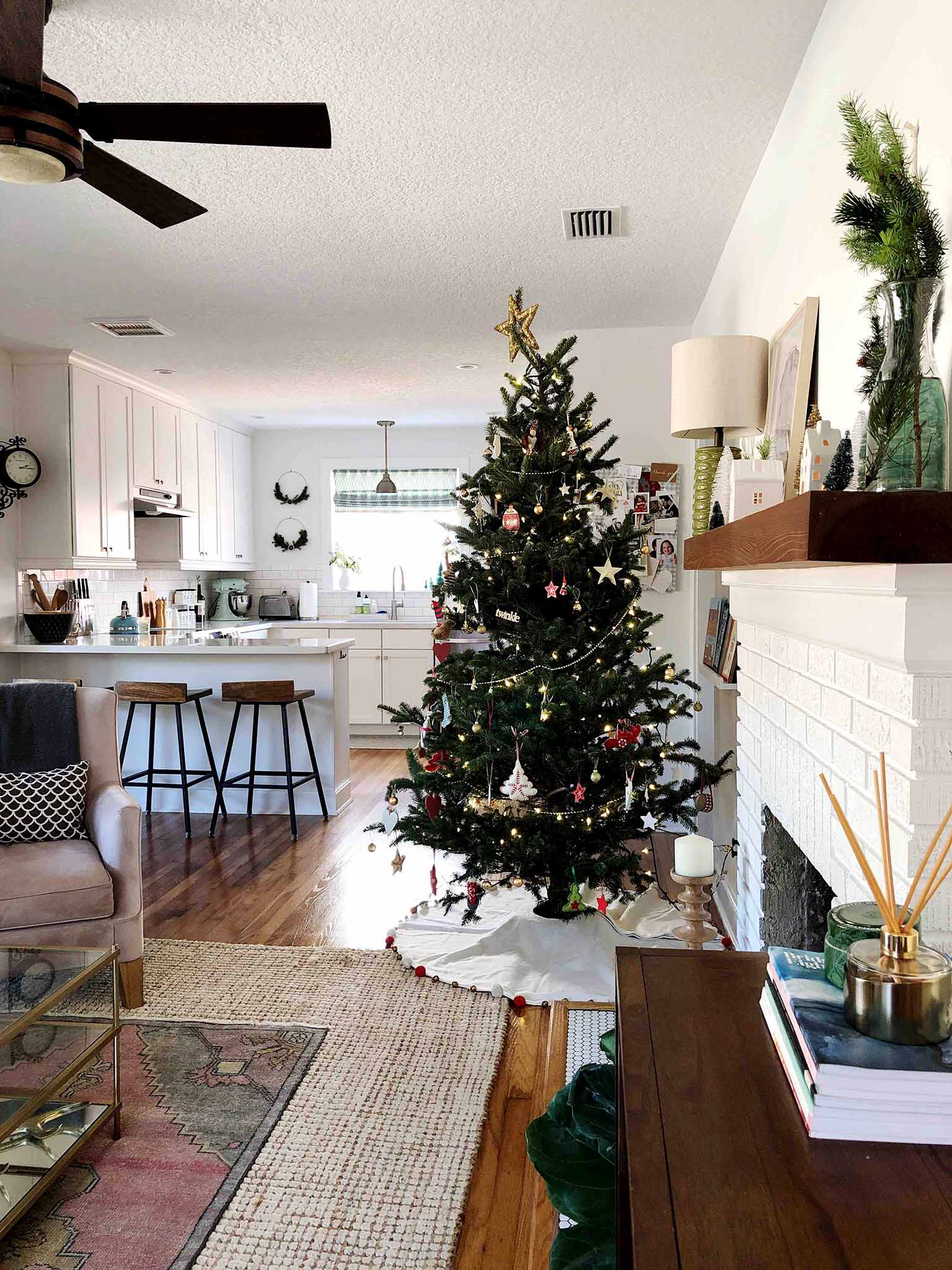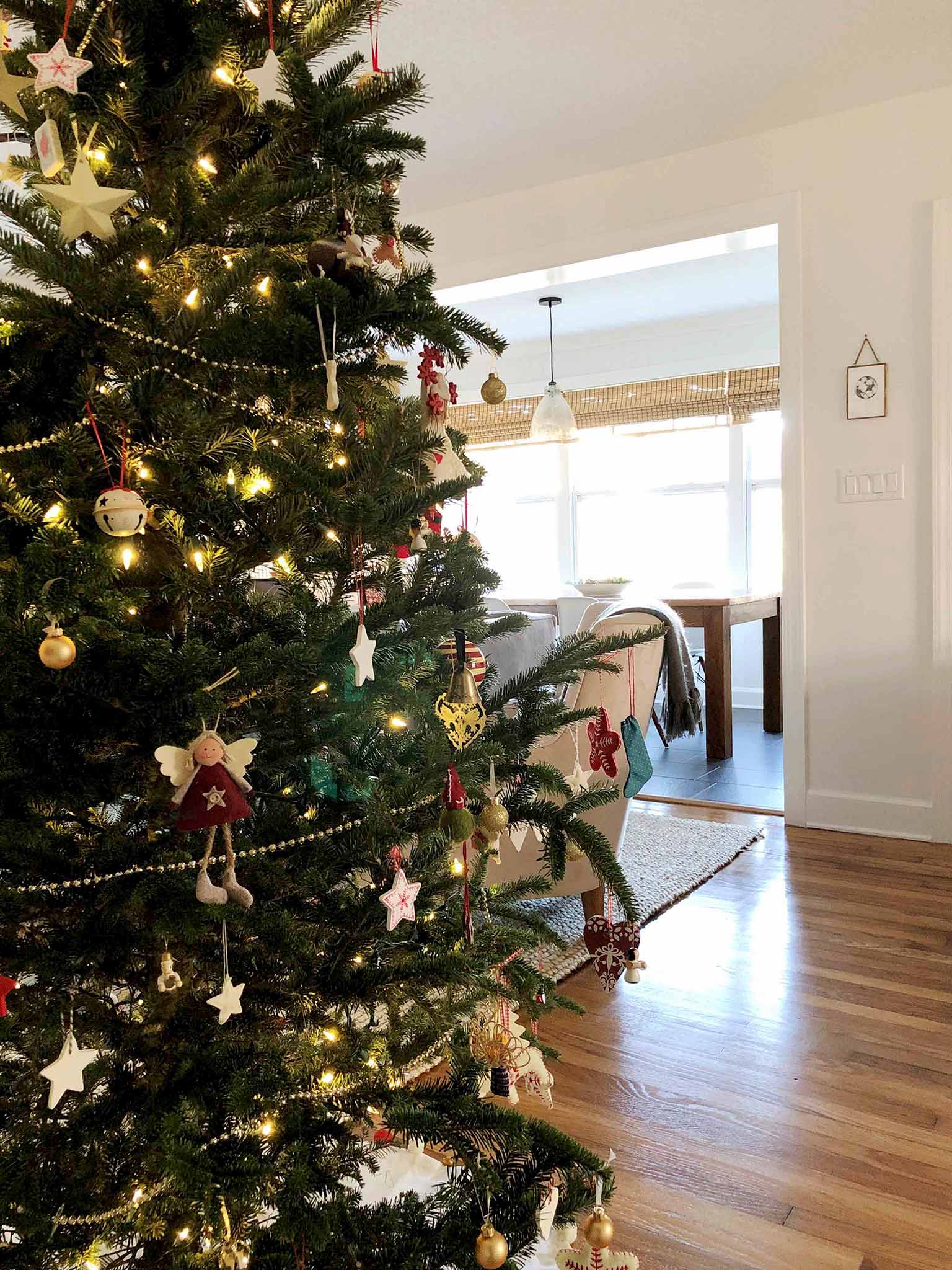 My hope is that you feel encouraged to decorate your home for Christmas in the way that feels most "you". Because, after all, that is what really matters. Finding what works for you and running with it is so freeing and brings so much joy to a home, and this is one of my biggest passions in life! Happy decorating!
---