Can I share something with you? I've always been a little intimidated by those people who style tablescapes. I mean, I'm having a hard enough time just getting some kind of nutritious food on the table, so it's usually a "bring your own fork to the table" policy in our house. Add this to the fact that we have an open plan dining space with a table that is used for three meals a day, and doubles up as a craft/homework/game table too...and the thought of adding fancy napkins to all of that? Thanks, but no thanks.
But friends, over the last few weeks I've had a change of heart!
Why?
Well, firstly I've been thinking a lot about hospitality and welcoming guests into our home. We often have people over for dinner, but it's usually a very casual affair. Which is great, because people feel very much part of our family and we all have a great time.
But I think there is also value in creating an special environment in our home that celebrates the sacred time that we share in community with others, and one of the ways in which this can be done is by putting a little bit of effort into styling the table that you gather around.
And then, whilst I was pondering all of this, my good friend asked me for help with her Thanksgiving table, and so my very first tablescape was born! And you know the surprising thing? It didn't take long, it didn't cost very much and yet it looked SO festive and welcoming.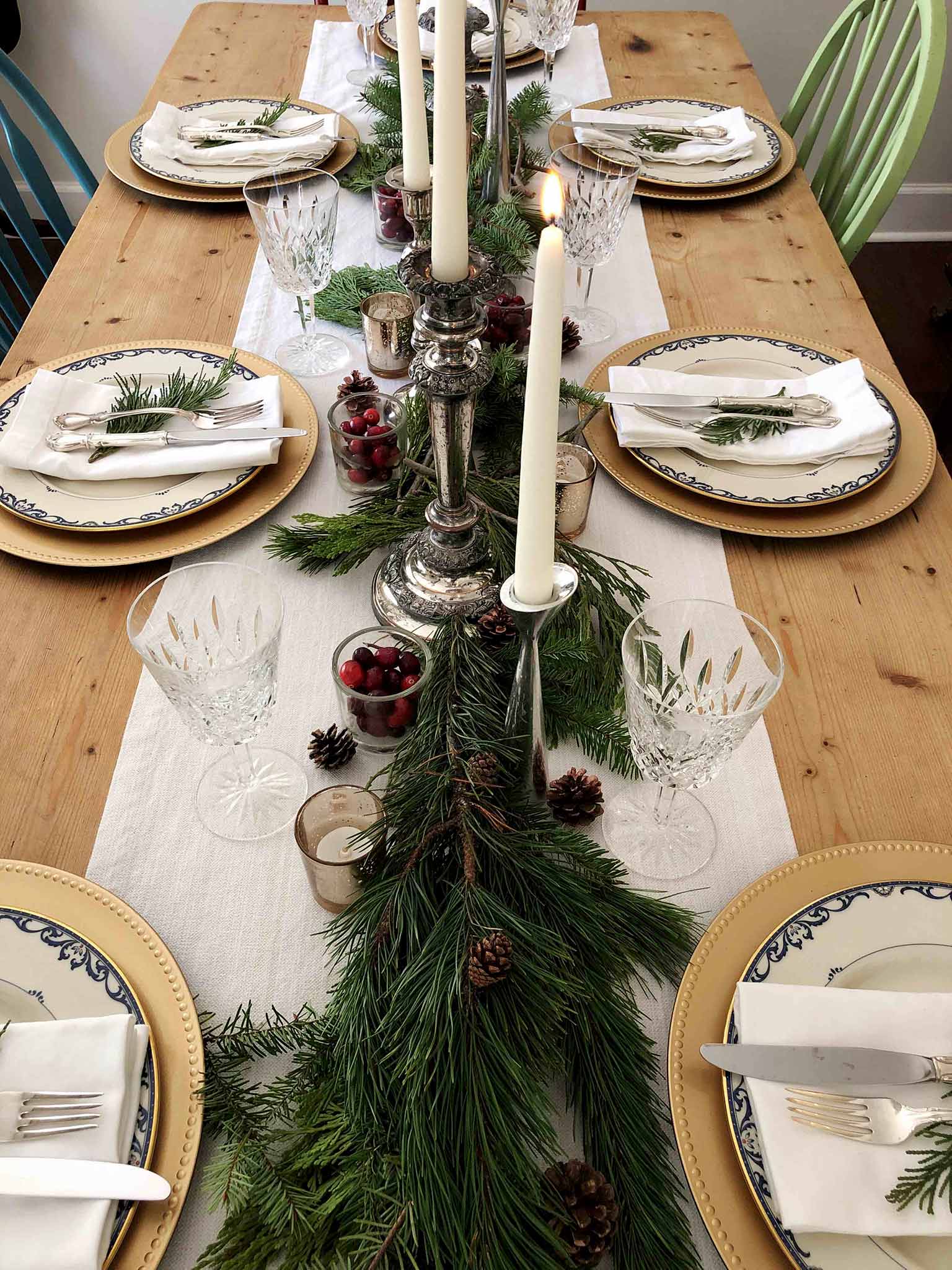 Having had the chance to try it out, I decided to try styling my own tablescape. Although it was a very different look, the process was the same and it was equally effective and simple!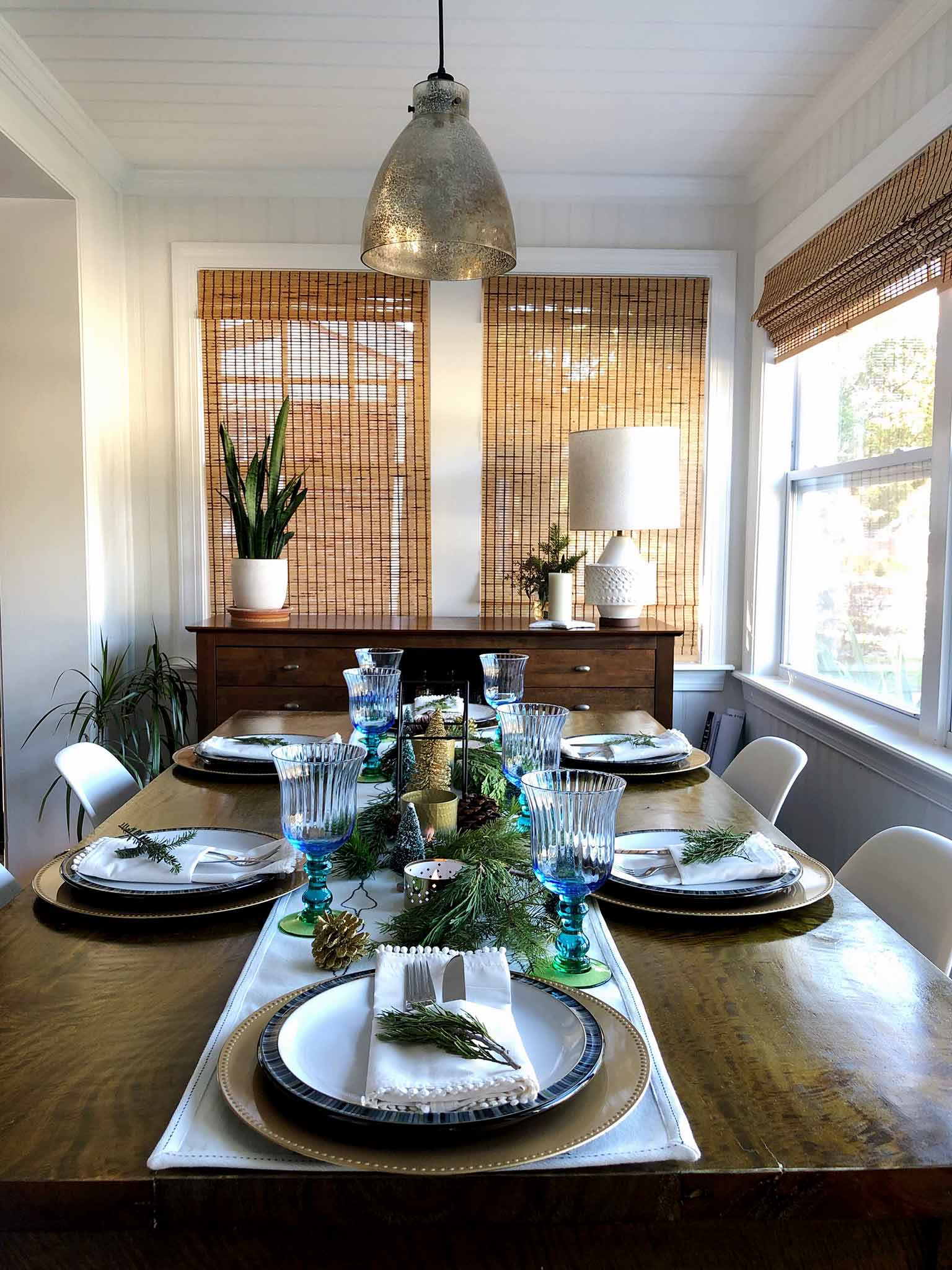 I thought that it was definitely worth breaking it down and sharing my newly formed formula with you guys. This is not something I would do every day, but spending 15 minutes laying the table if I have guests coming over seems like time well spent, especially for the holidays.
So, here is the exact method I used to create two very different tablescapes for my friend and for my own home. Both use the same process but with different elements, so they are great examples to show how this can be applied in all different kinds of settings.
THE TABLESCAPE FORMULA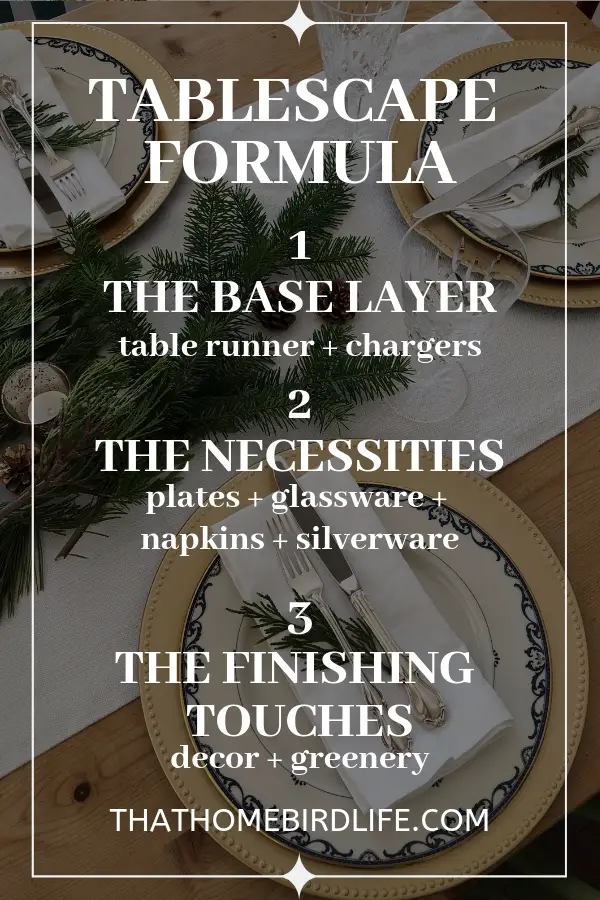 THE BASE LAYER
Start by clearing everything off your table, and place a runner down the center of the table. Then add a charger for every place setting. You could use a tablecloth, but I personally love a table runner as it feels a little more relaxed, and is also easier to wash and iron! I found my table runner from the Hearth & Hand range at Target, and the gold chargers were from Dollar Tree.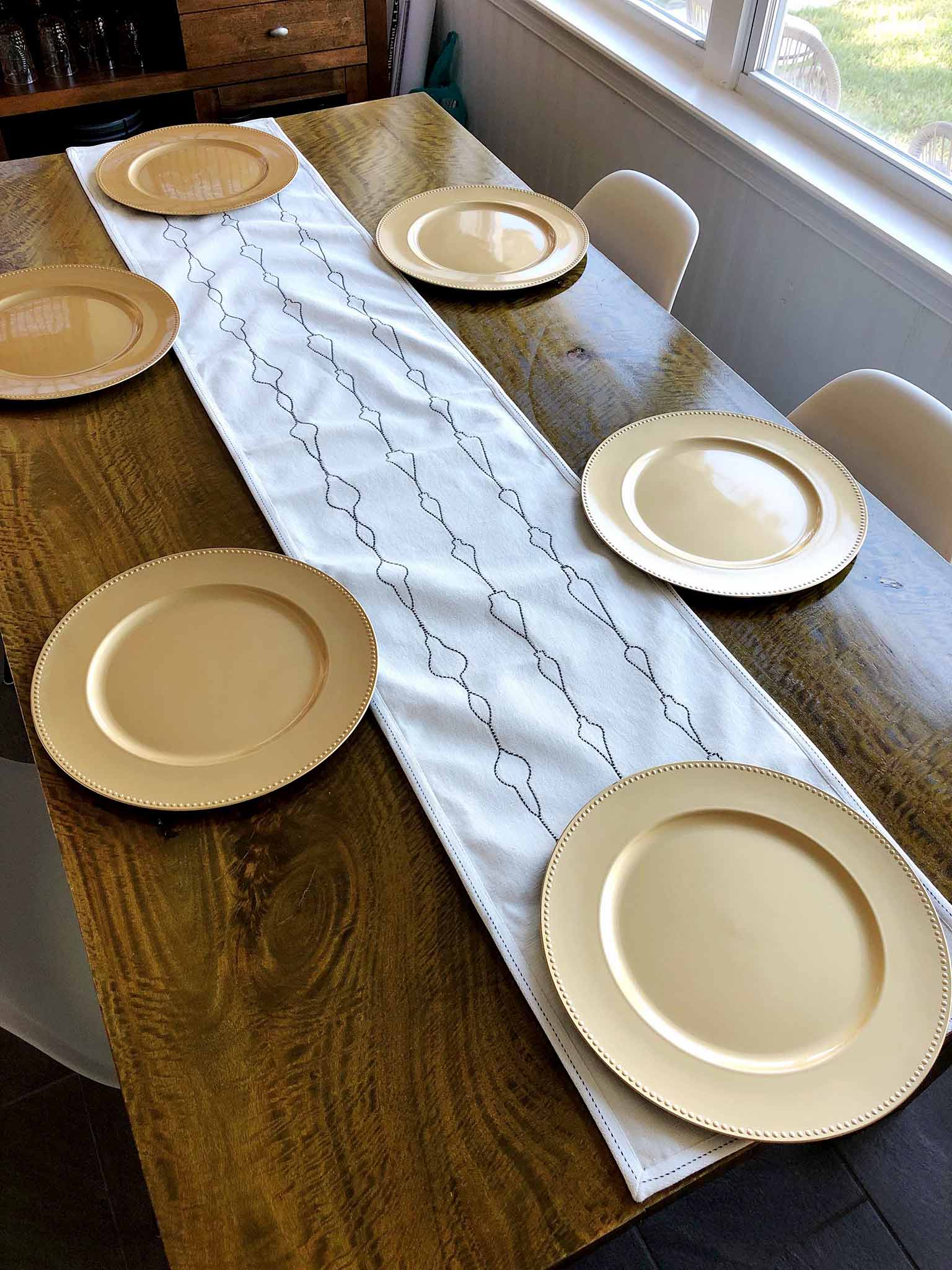 I've picked out some good basic pieces that are neutral enough to work in many different settings:
THE NECESSITIES
This is where I will advise you to use what you already have—especially if you are trying to keep costs lower. In both of these tablescapes, we used some dinnerware, silverware and glassware from our weddings! My dinnerware isn't exactly what I would choose if I was purchasing it today, but it definitely adds a personal and sentimental touch.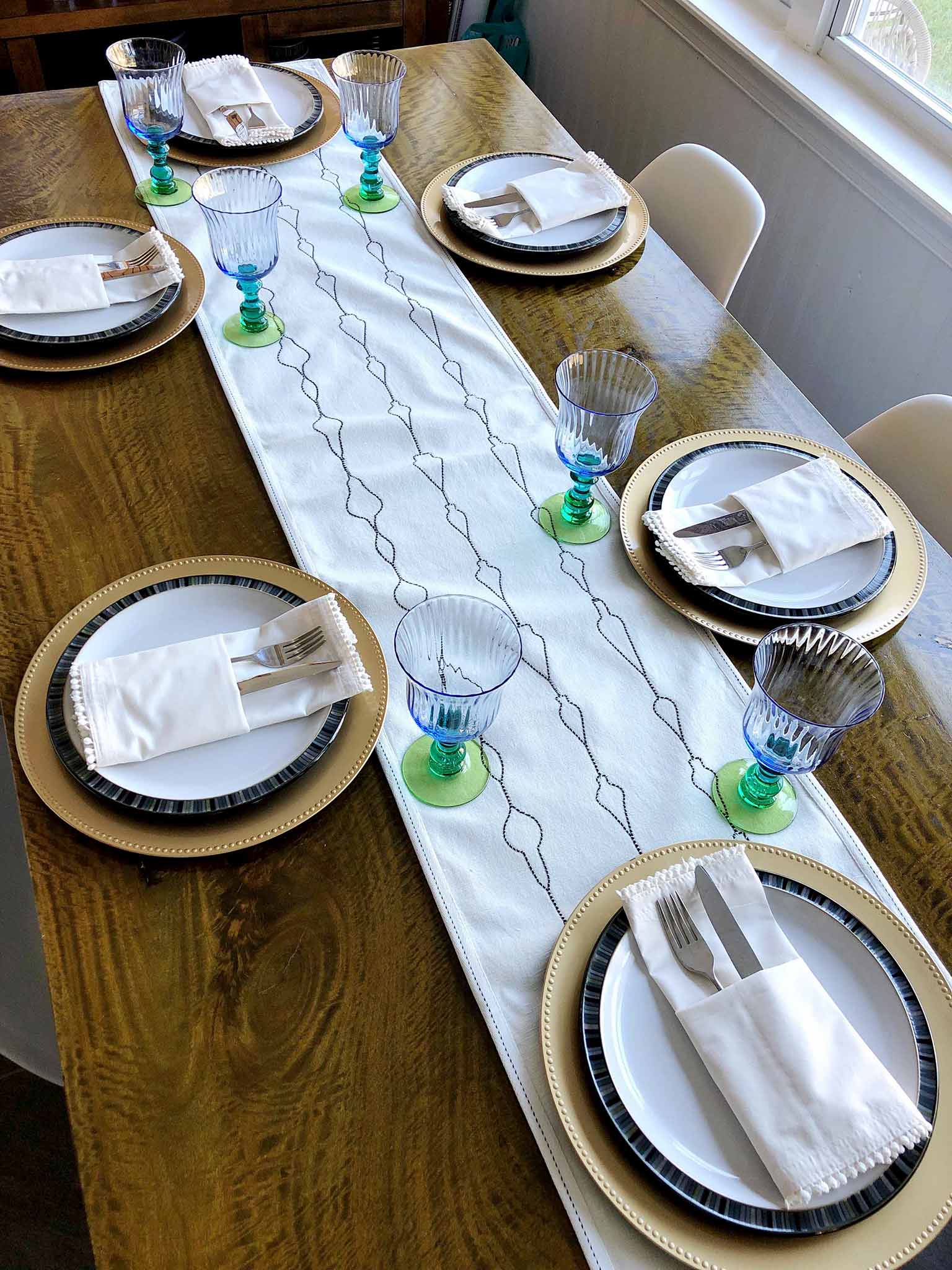 I'm not crazy about the look of my silverware, so a little trick I used was to create a pocket napkin fold and tuck the silverware inside to hide it. (There are so many YouTube videos available if you want to geek out on different napkin folds!)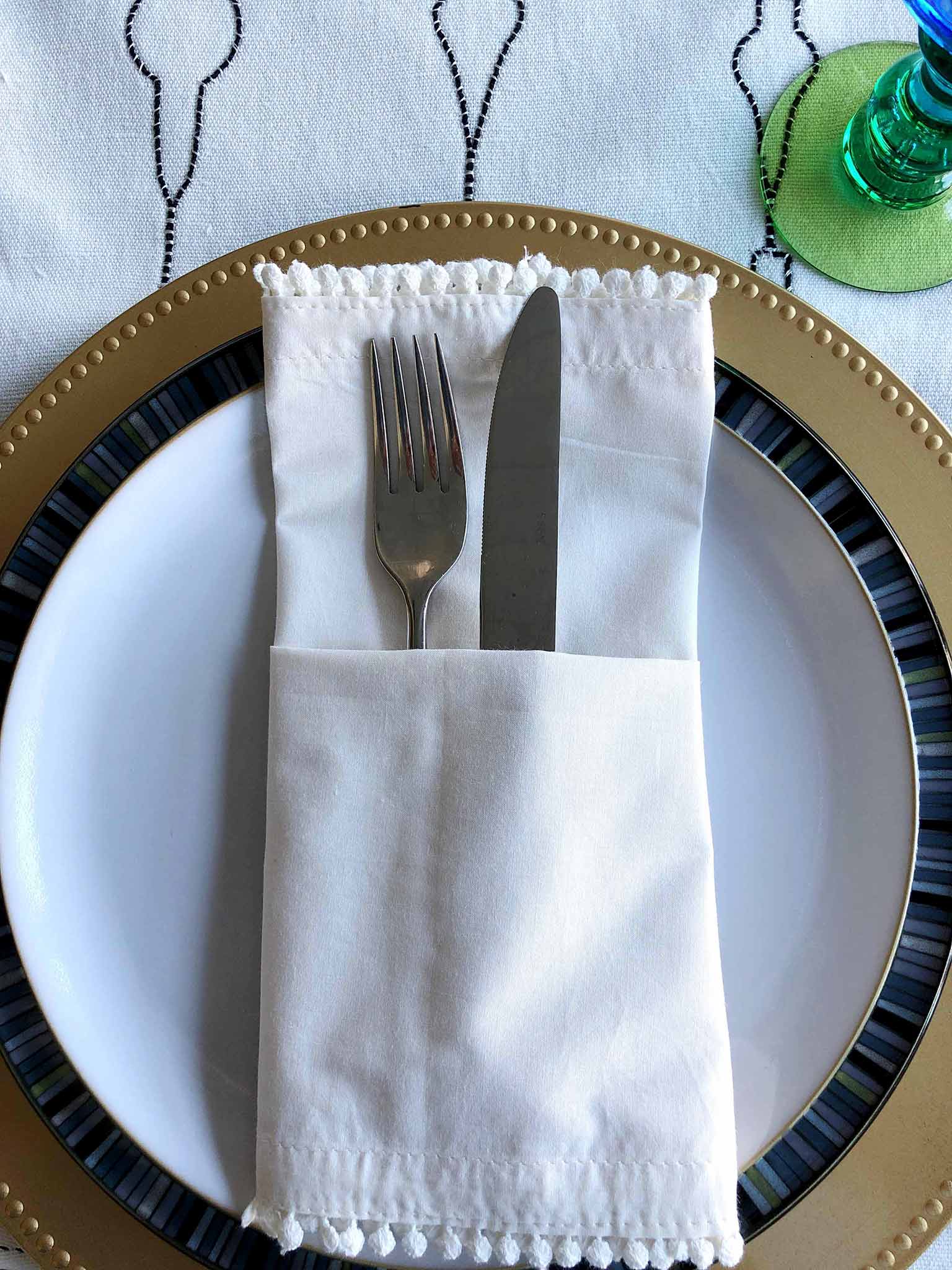 My friend has beautiful vintage silverware so we simply laid it on top of the folded napkin.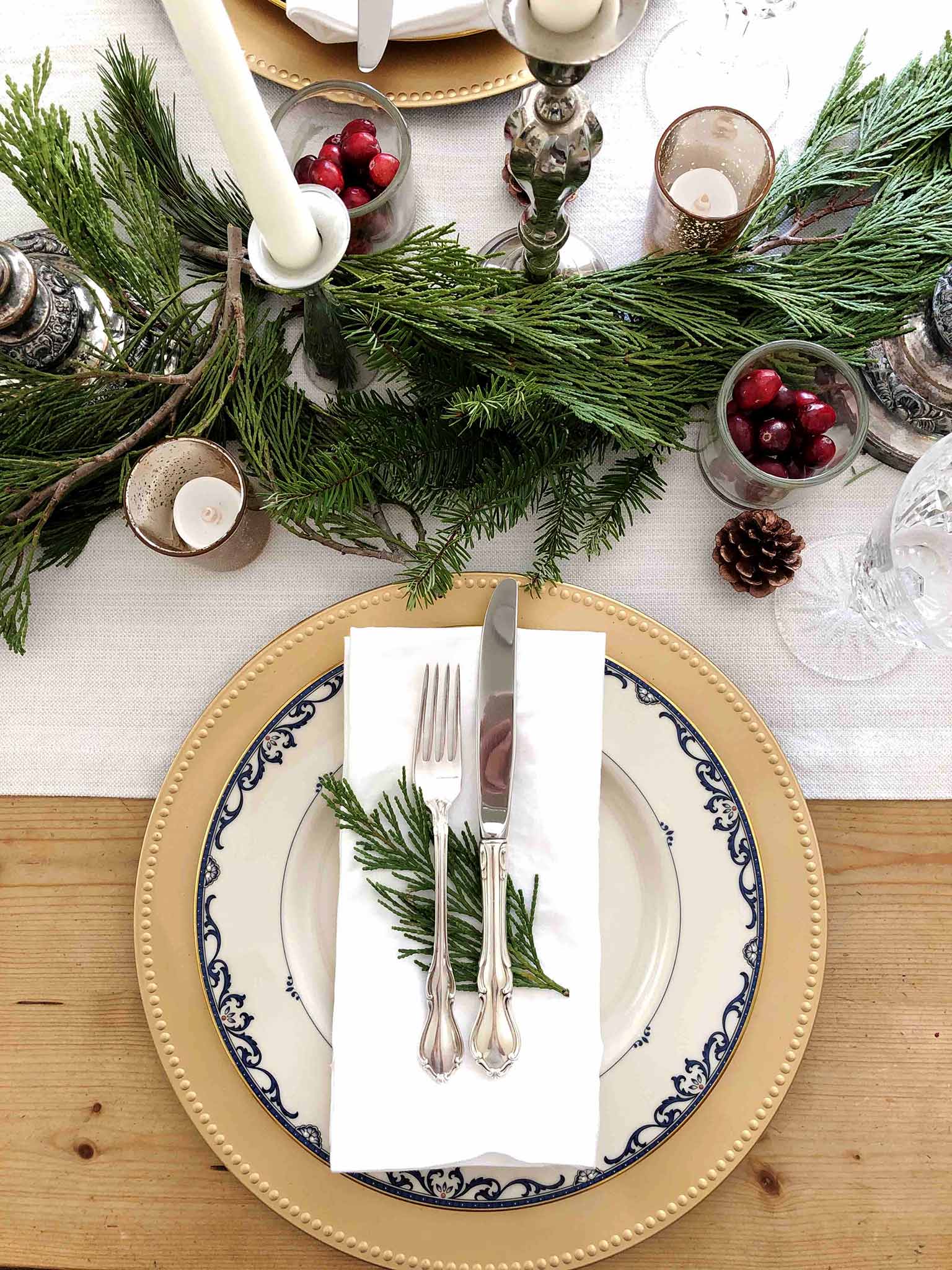 If you do want to invest in new necessities for your table, then here are some of my current favorites:
THE FINISHING TOUCHES
Here's where you can get creative! Add a few decor pieces to the center of your table. Candlesticks with taper candles are a classic and timeless option, or you could use ceramic houses, bottle brush trees or pine cones.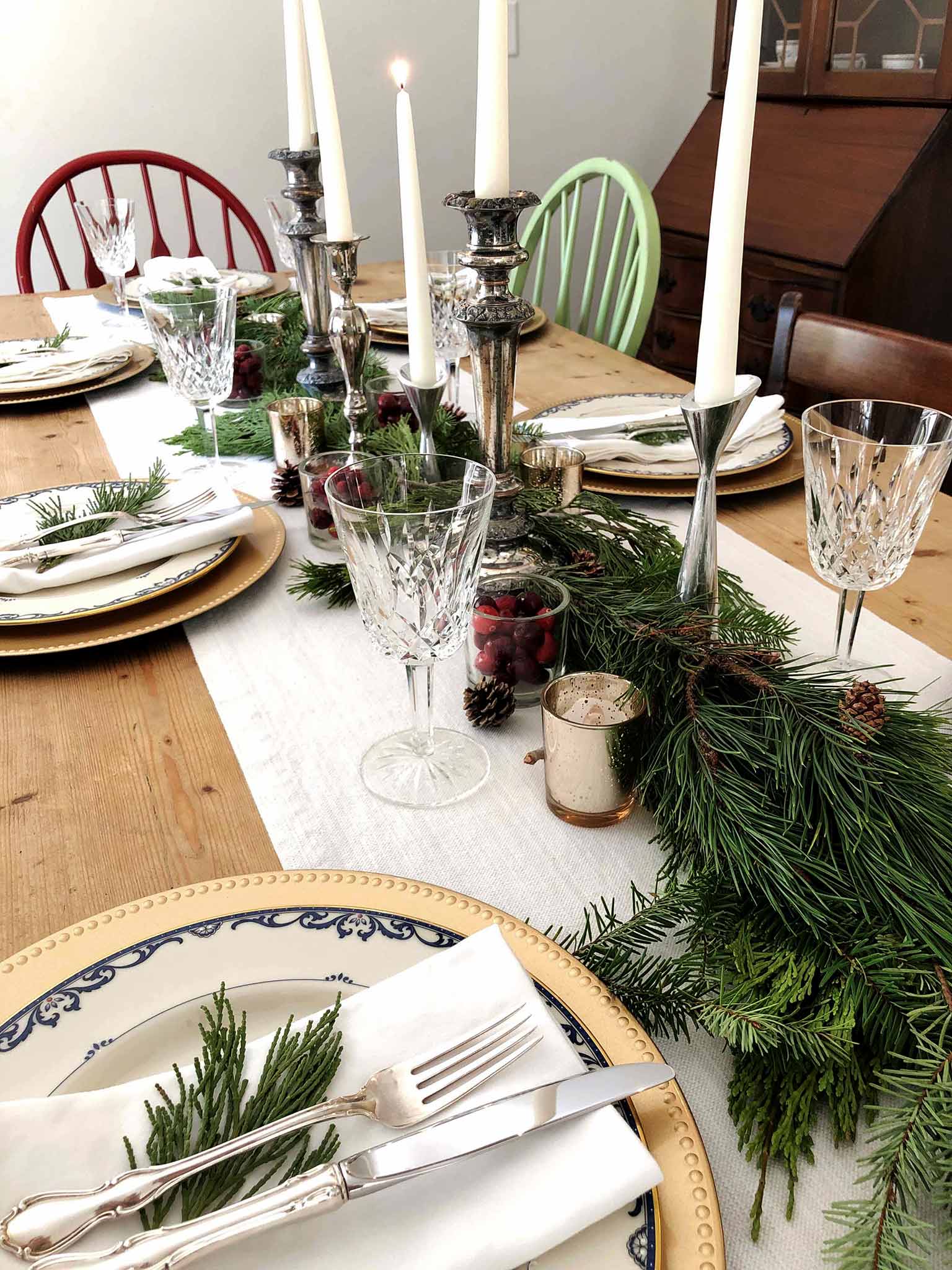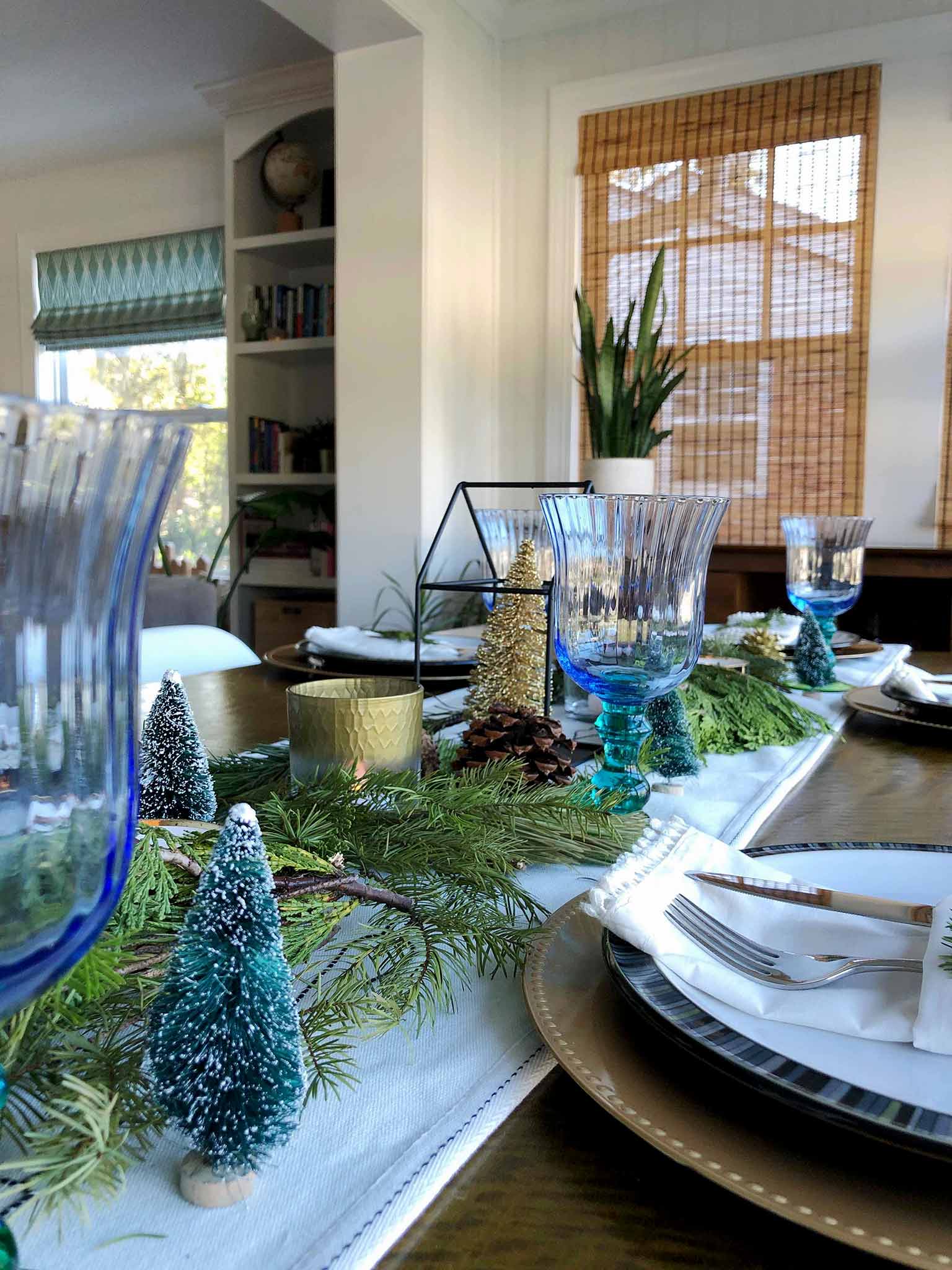 And finally: greenery. I think that this really is the key step to elevating your tablescape and giving it that extra special look. You could use faux or real greenery. We found some really affordable bunches of mixed greenery at Trader Joes.
Start by layering in the bigger pieces, and then use the smaller pieces to go in between your decor pieces.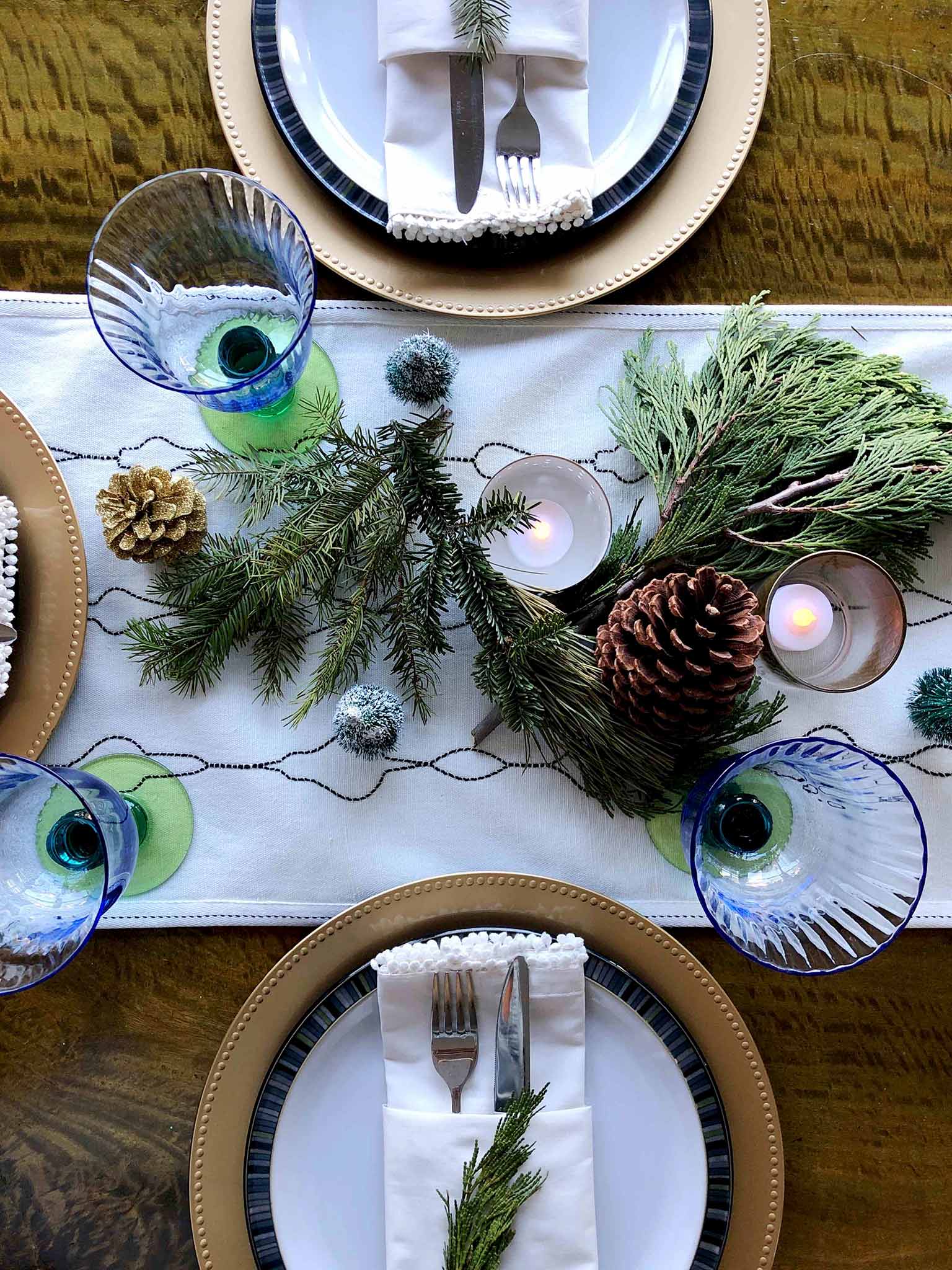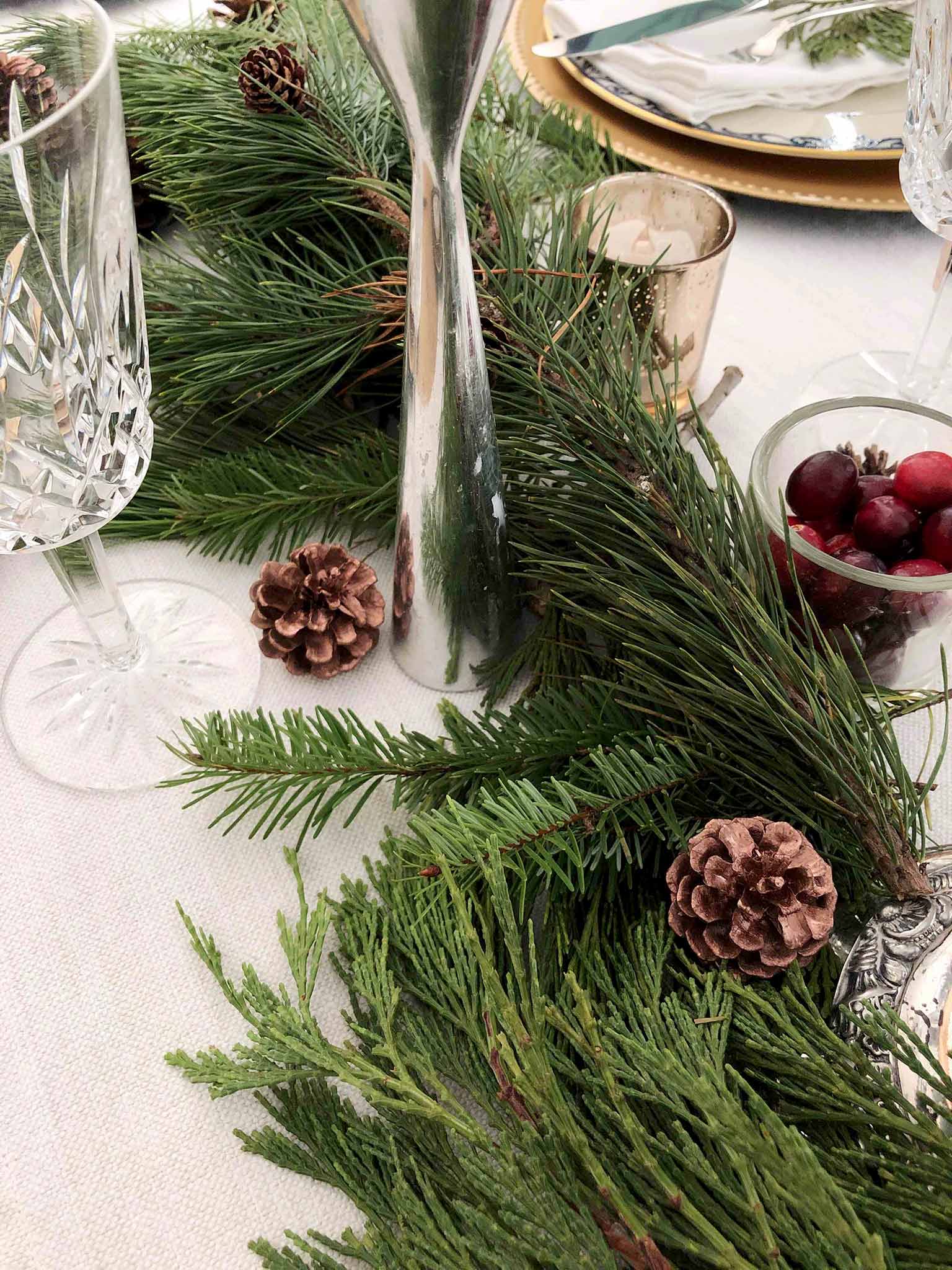 For a final finishing touch, cut small sprigs of greenery and place on each napkin.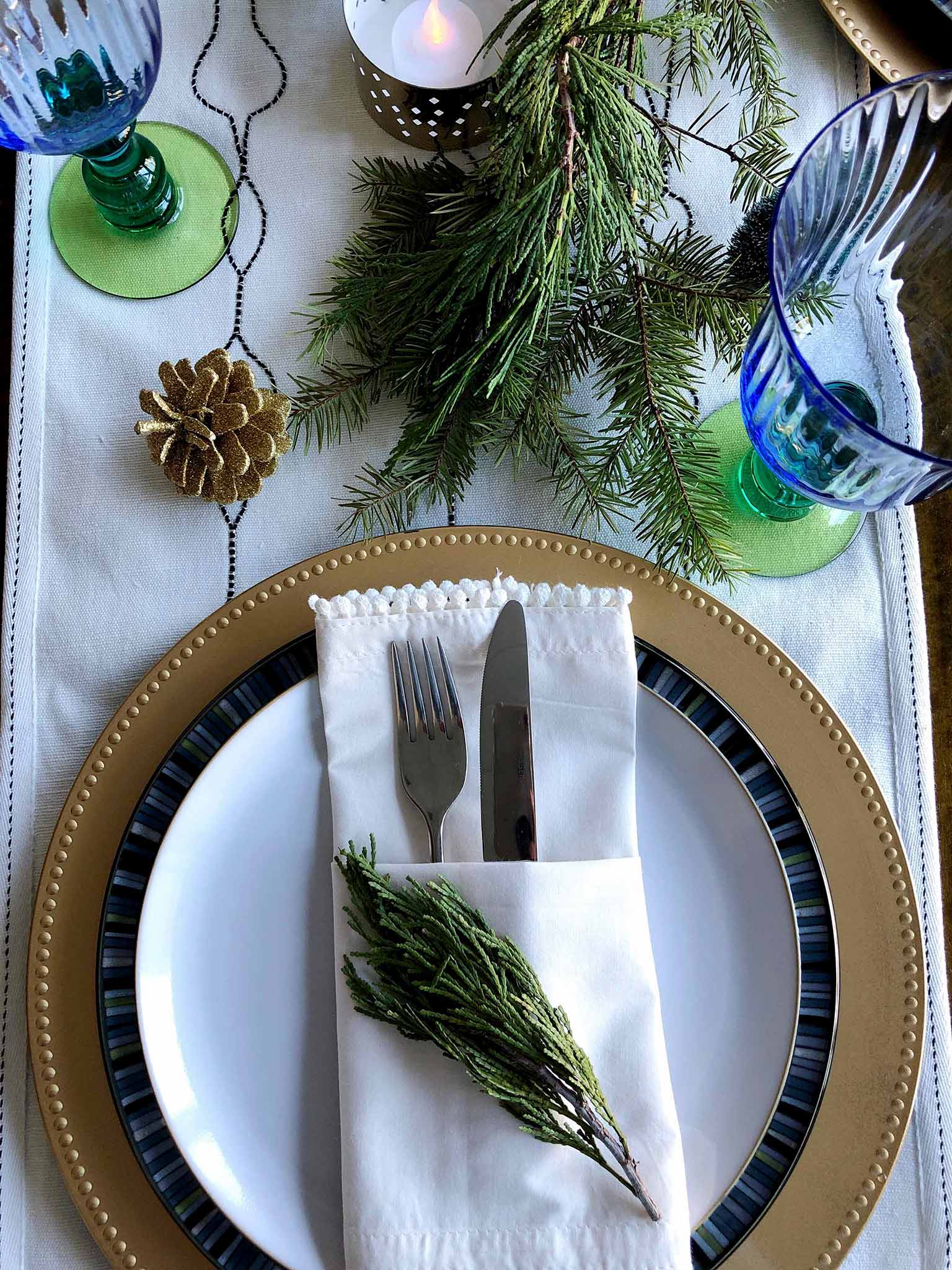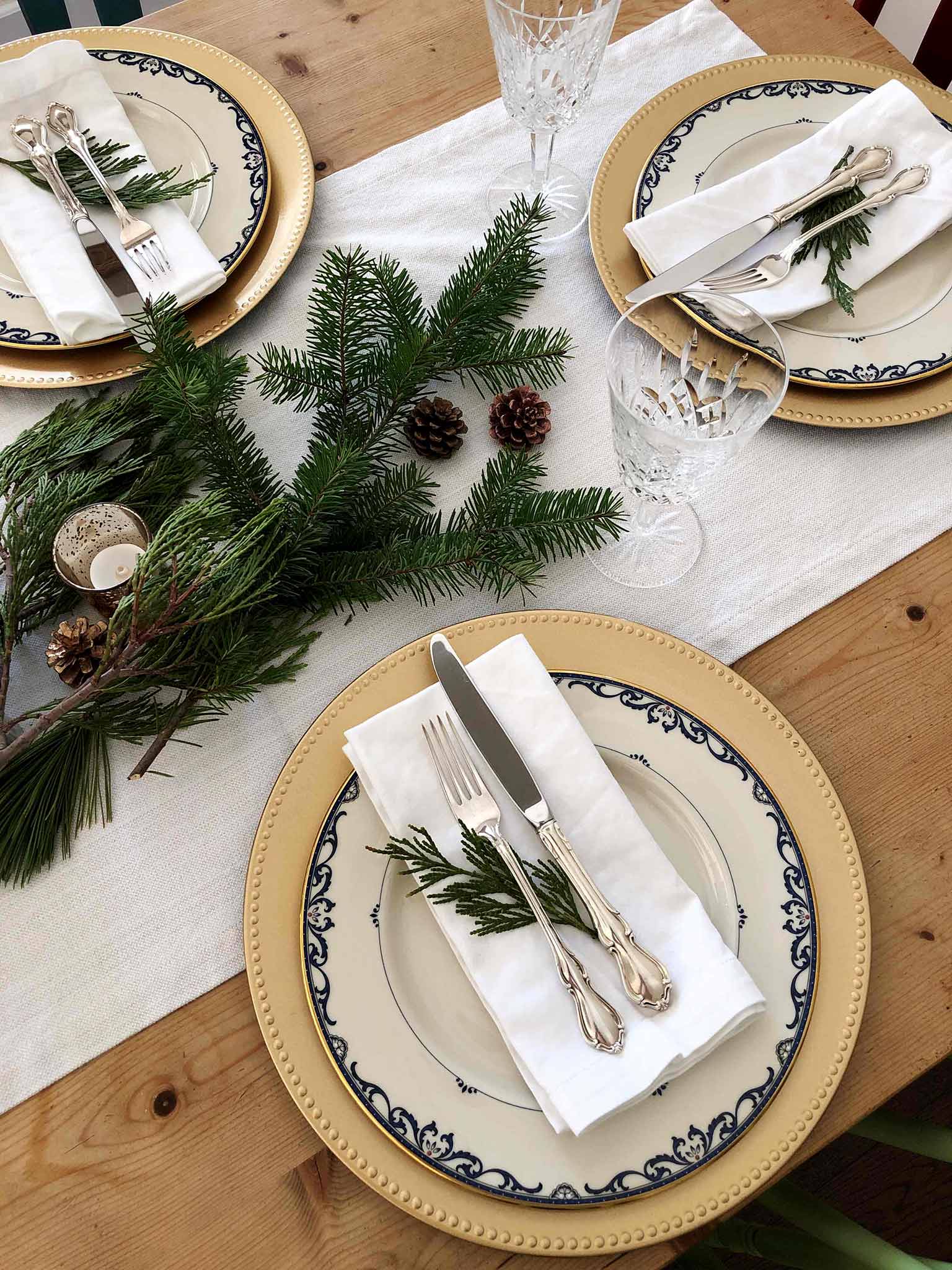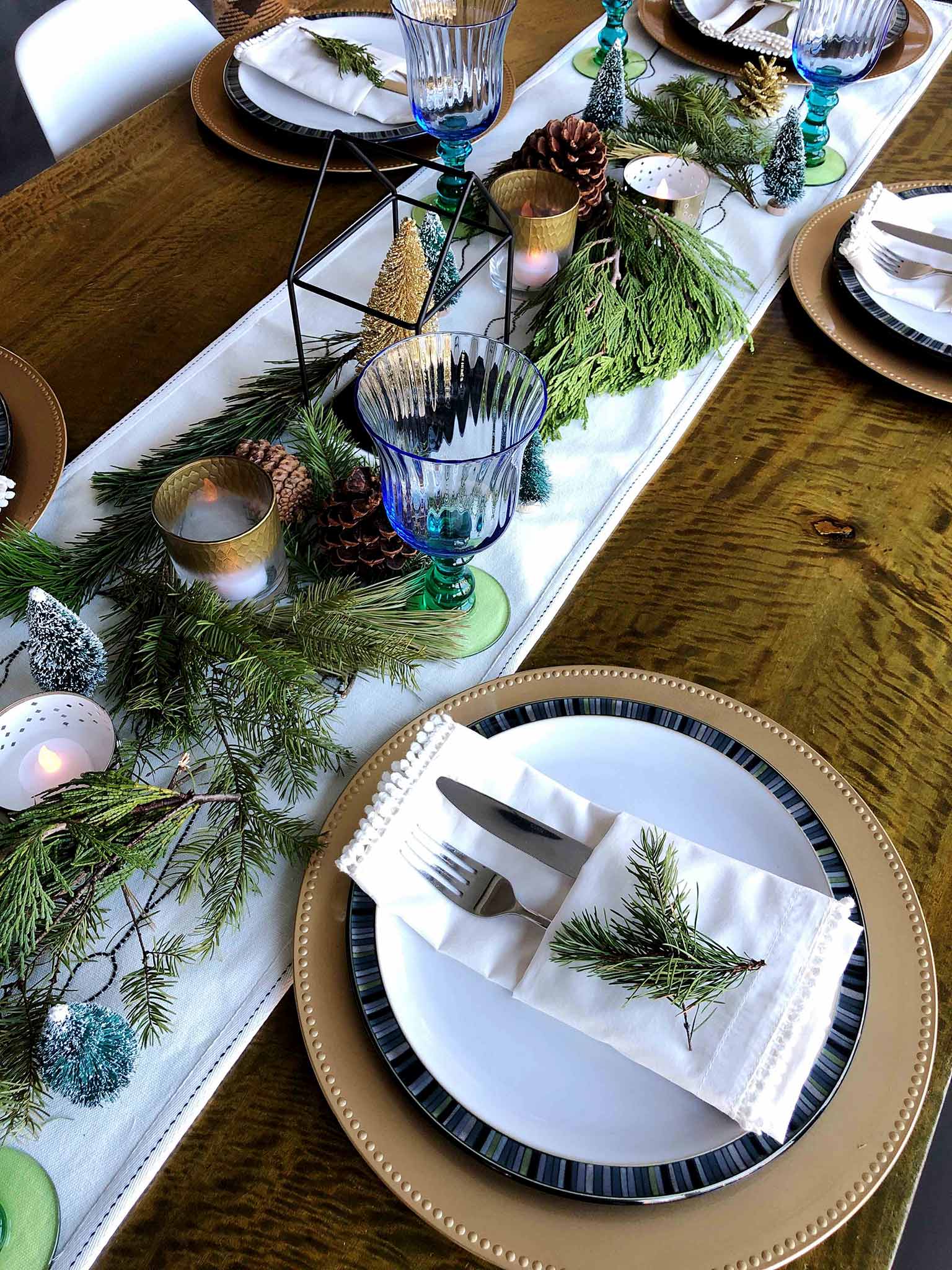 Here are some ideas for decorative finishes for your tablescape:
So there you have it! One tablescape formula, two different looks.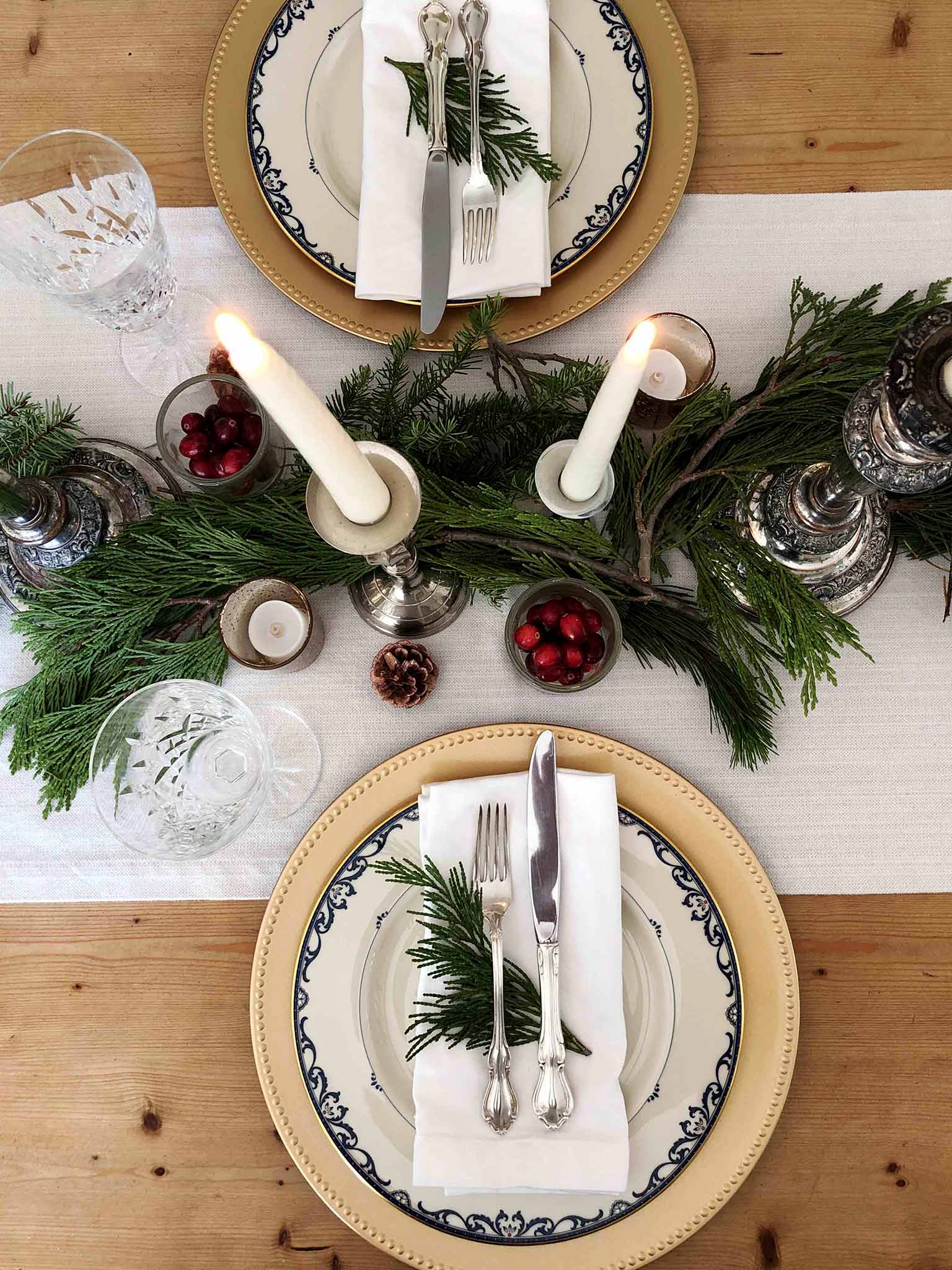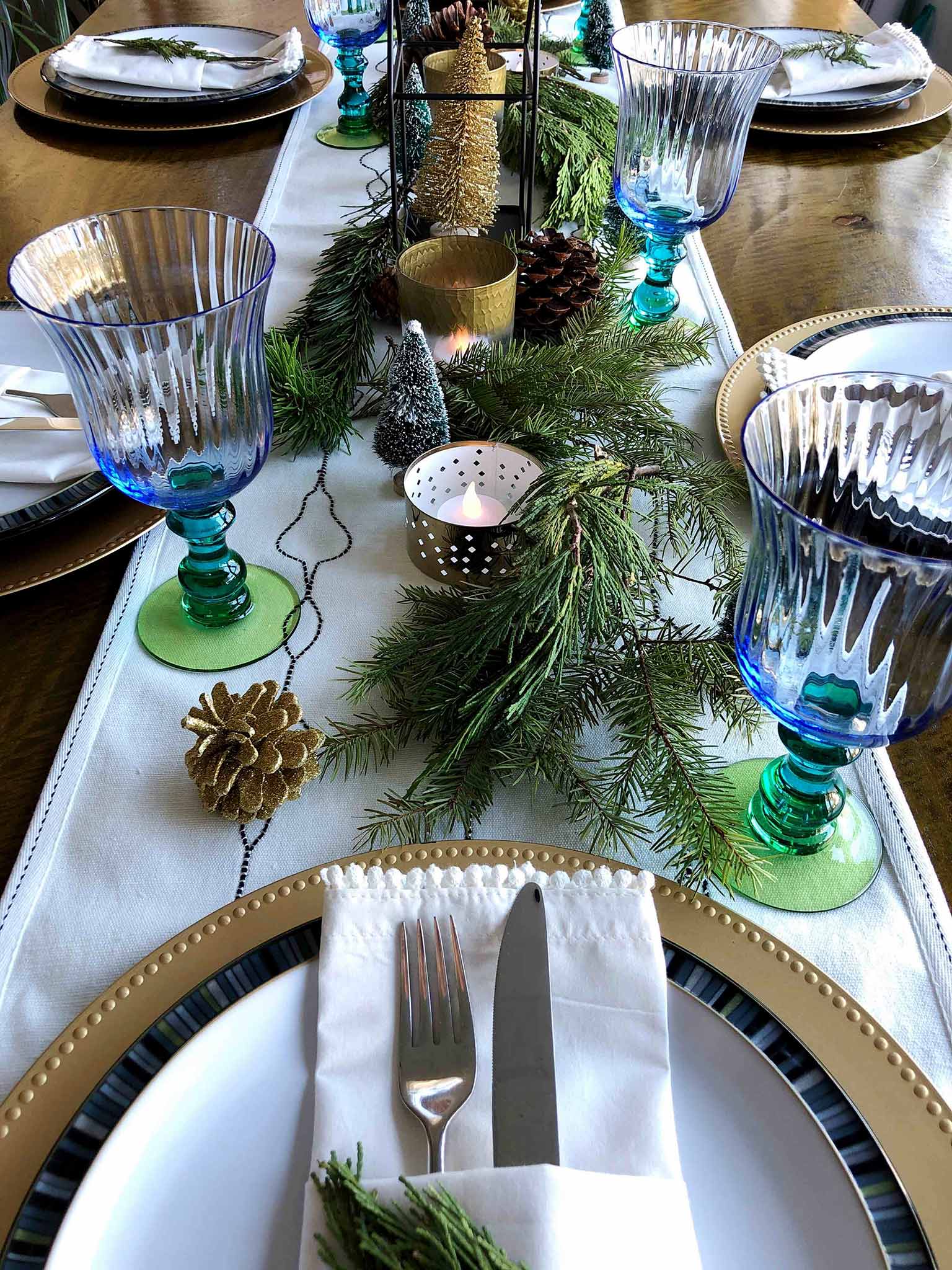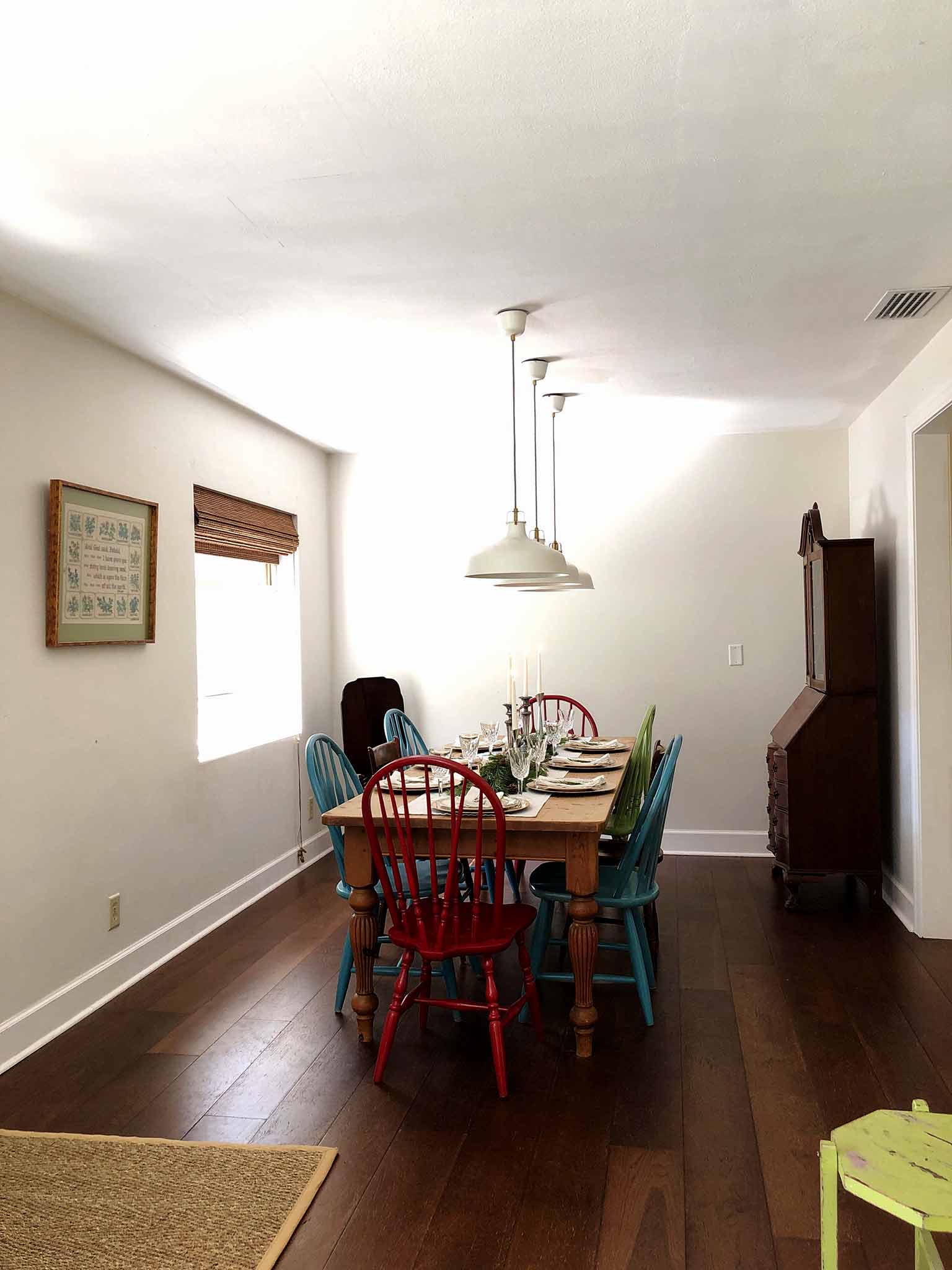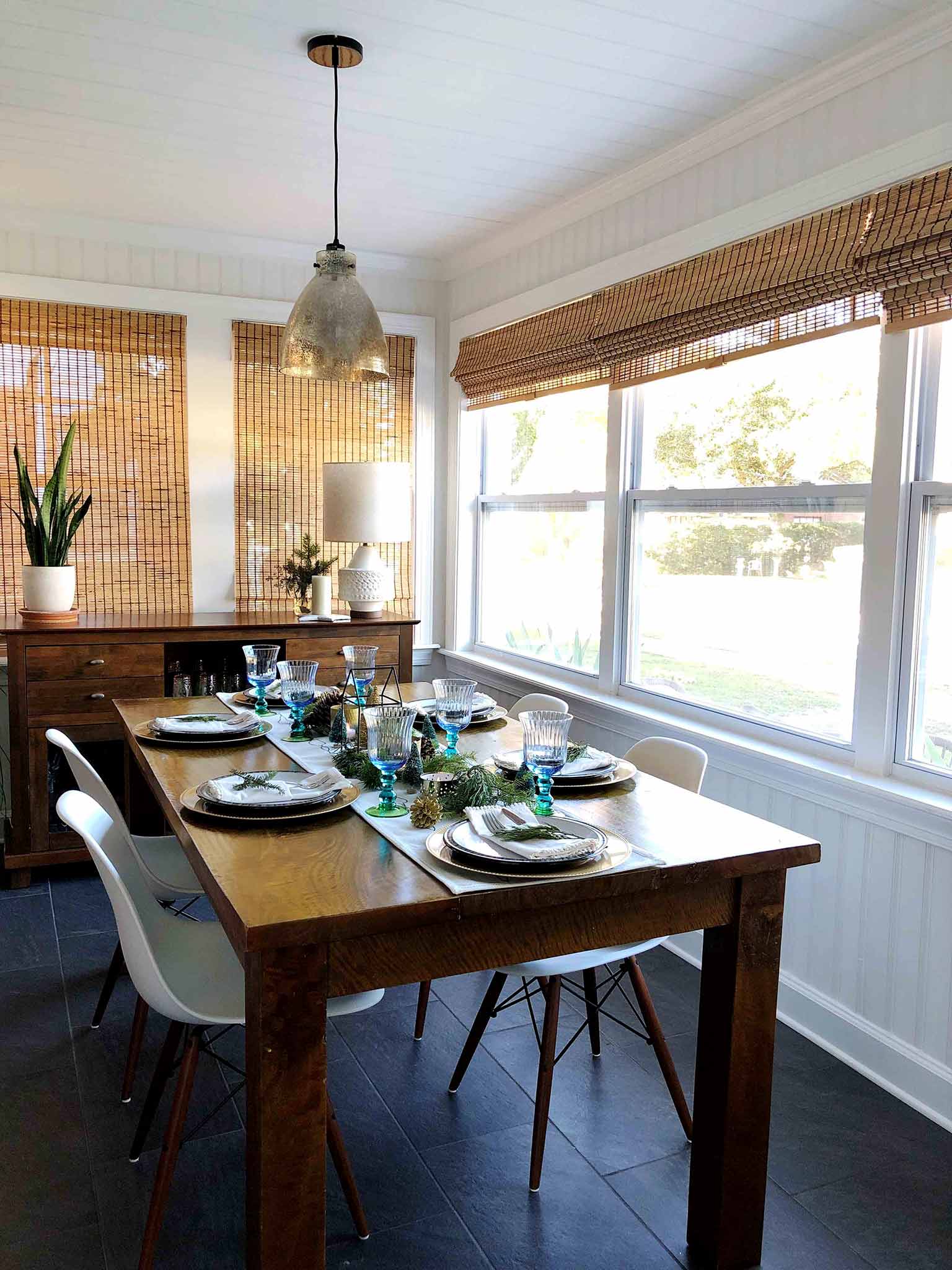 I really hope that you see that it doesn't take very much planning (or money!) to create a beautiful table. It just takes a little bit of effort and thought. I'm definitely going to do this more often for my guests—it really is such an easy way to make a "normal" dinner feel more special.
If you are anything like me and have felt intimated by fancy tablescapes, then hopefully this will encourage you to give it a try! Just stick to the formula—it works, I promise! Happy Holidays, everyone!
---