If you've been following along with the #10DayDeclutter, you'll know that I promised you a blog post on how to declutter and organize kids' toys. This can be a tricky area of the home to approach, especially if your littles are at all sentimental about their belongings (and let's face it—which kid isn't?!) But it doesn't have to be stressful, and I'm going to share the method that I have personally used to simplify the toy hoard in our home.
This post contains affiliate links, which means that I may earn a small commission if you purchase something that I have recommended, at no cost to you. More information can be found on my disclosures page.
---
TABLE OF CONTENTS: QUICK LINKS
---
(Be sure to pin this guide so you can refer back to it later!)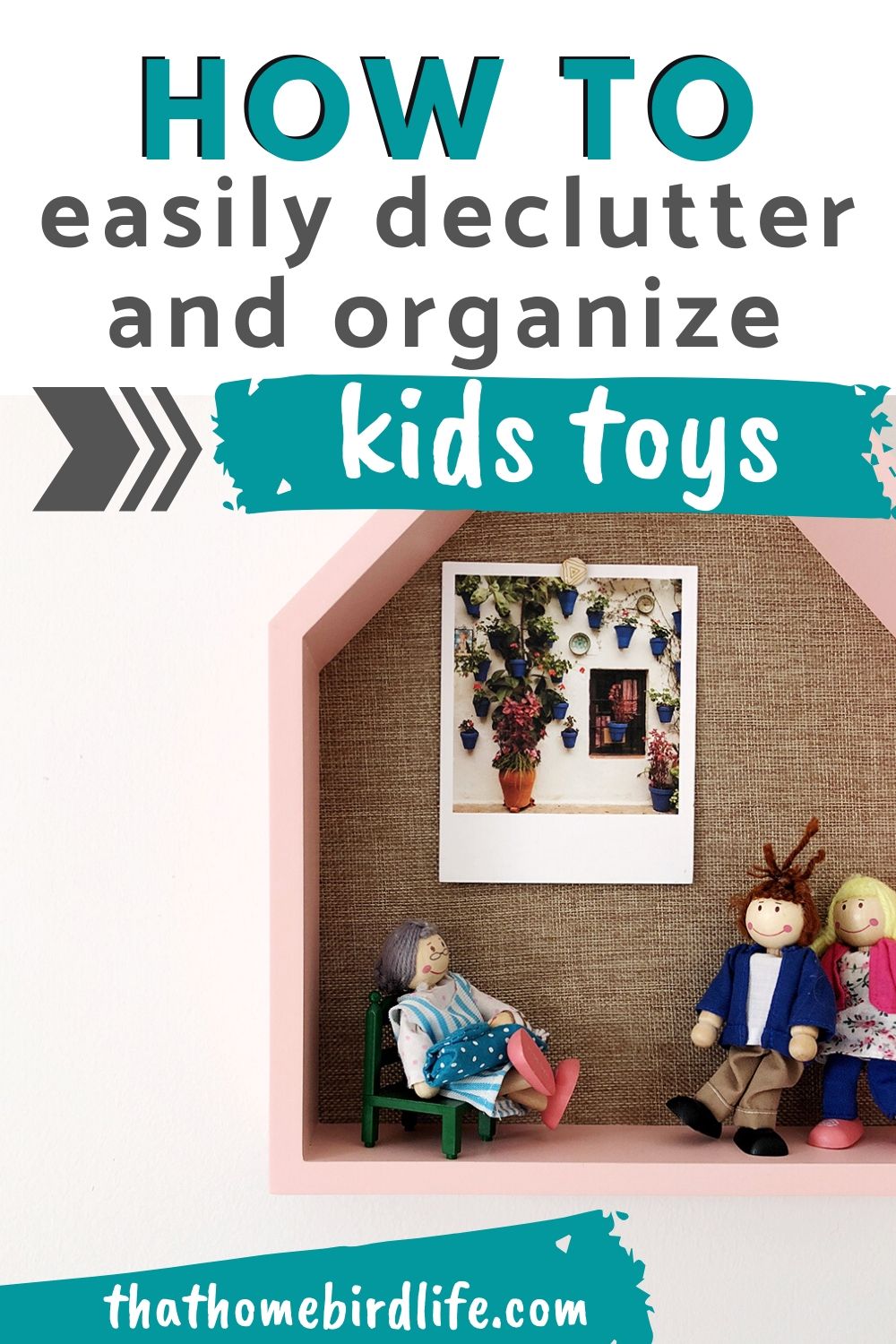 WHY DECLUTTER TOYS?
To start off, let's talk a little about why you would want to purge toys in the first place. Really, it's the same reason you'd want to simplify any other part of your home. For most people, a cluttered environment is stressful and anxiety-inducing. On the contrary, a simplified environment is peaceful, relaxing and promotes creativity.
In practical terms, a pared down toy collection is easier for your little one to clean up by themselves, which is a huge plus! And if that's not enough motivation, studies also show that having fewer toys around leads to deeper, more imaginative play (check out this article for reference).
Ultimately, I believe that if you are making an effort to simplify your own belongings, then it makes sense to involve the entire family. Decluttering toys is a great way to encourage your children to take responsibility for their things, and can help set them up for future success and freedom in this whole area of simple living.
You may have different reasons to mine for decluttering the toy stash, but it's important to spend a bit of time thinking about it before jumping straight into the purge. Your kids will likely ask you why the declutter is happening, and they will probably be more willing to participate if you have an answer for them.
OK, so now that we've established our "why", let's get into the "how!"
Related: KonMari Part One: 10 Tips to Prepare You for KonMari Success
DIFFERENT WAYS TO DECLUTTER KIDS' TOYS
I often get asked how much to involve your child in the process of purging toys. In an ideal scenario, the answer is "as much as possible." However, it really does depend on your child's personality and age, as well as the time that you have set aside to spend on this process.
Here are some different ideas on how you could approach your toy declutter:
Involve your child fully from start to finish and make each decision together (time consuming, but rewarding if you can make it work)
Choose one or two categories of toys (eg. puzzles or stuffed animals) to work through together. Tackle the rest alone.
Work alone, but keep the purged items in the garage/trunk of your car for a week or two to make sure that you haven't unknowingly gotten rid of something precious. If they don't ask for any of it during that time, then you are in the clear and can donate it.
Be ruthless and get on with it, with or without your child.
At the end of the day, you know your child best, so pick the approach that is going to work for the both of you.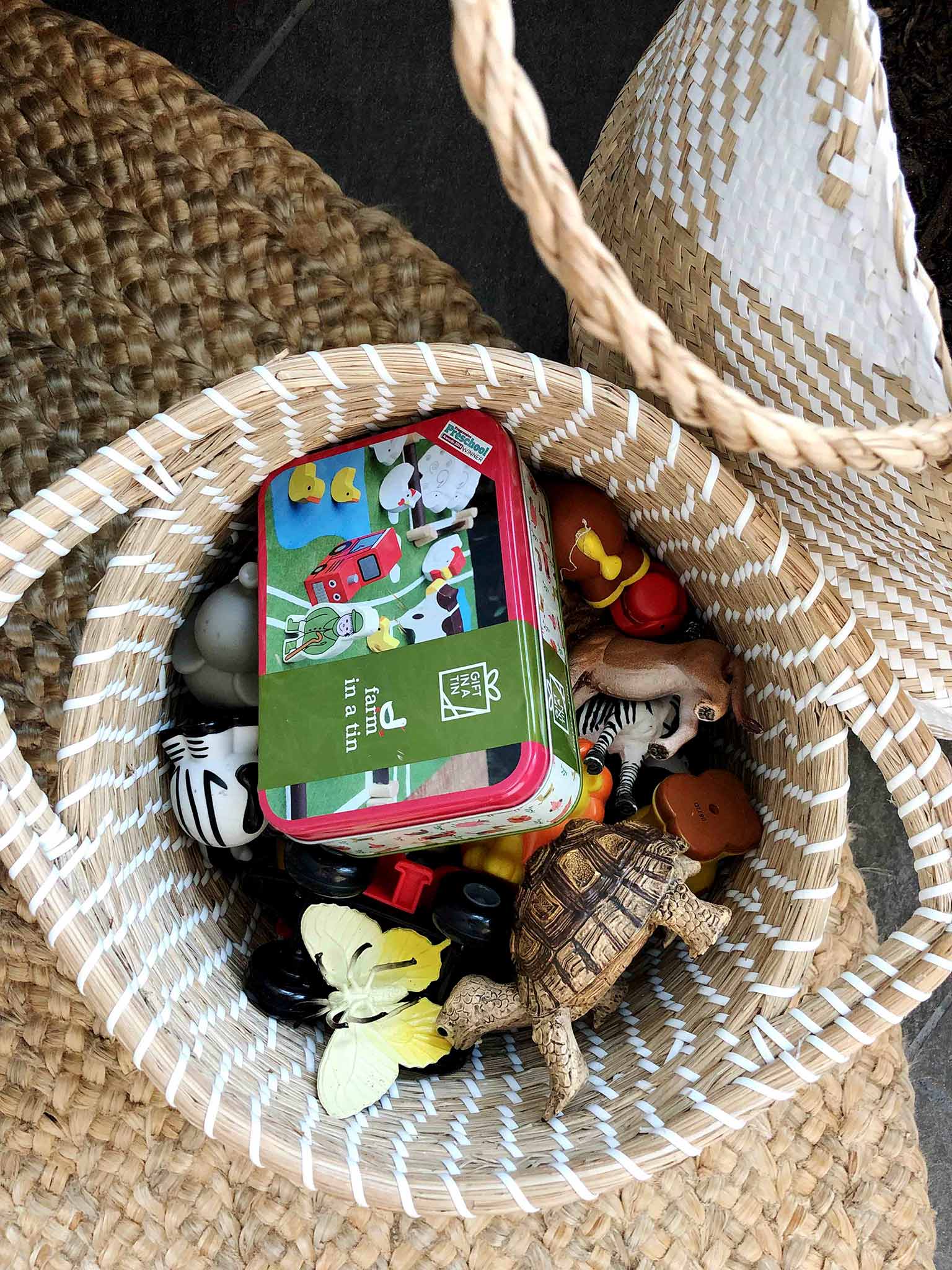 HOW TO DECIDE WHAT TO GET RID OF
It's handy to have some guidelines to refer to when decluttering. Here are the "rules" that we use in our home when choosing which toys to say goodbye to.
Items to purge:
Anything my kids don't want to keep (obviously)
Anything that isn't age appropriate for them (you could store these items if you think you will have a need for them in the future)
Anything broken/with missing pieces
Anything that they are unable to tidy up properly by themselves
Any duplicate/very similar toys (example: we had about four matching games and chose to keep two and donate the others)
Anything that we were given that we wouldn't have spent our own money on
Anything with an obnoxious noise (I'm deadly serious.)
THE PURGING PROCESS
After you have decided on how much to involve your child with the process, you can pull out all the toys and put them in the middle of the room. Have three large bags or bins at the ready—one for trash, one for donations and one for items you wish to sell.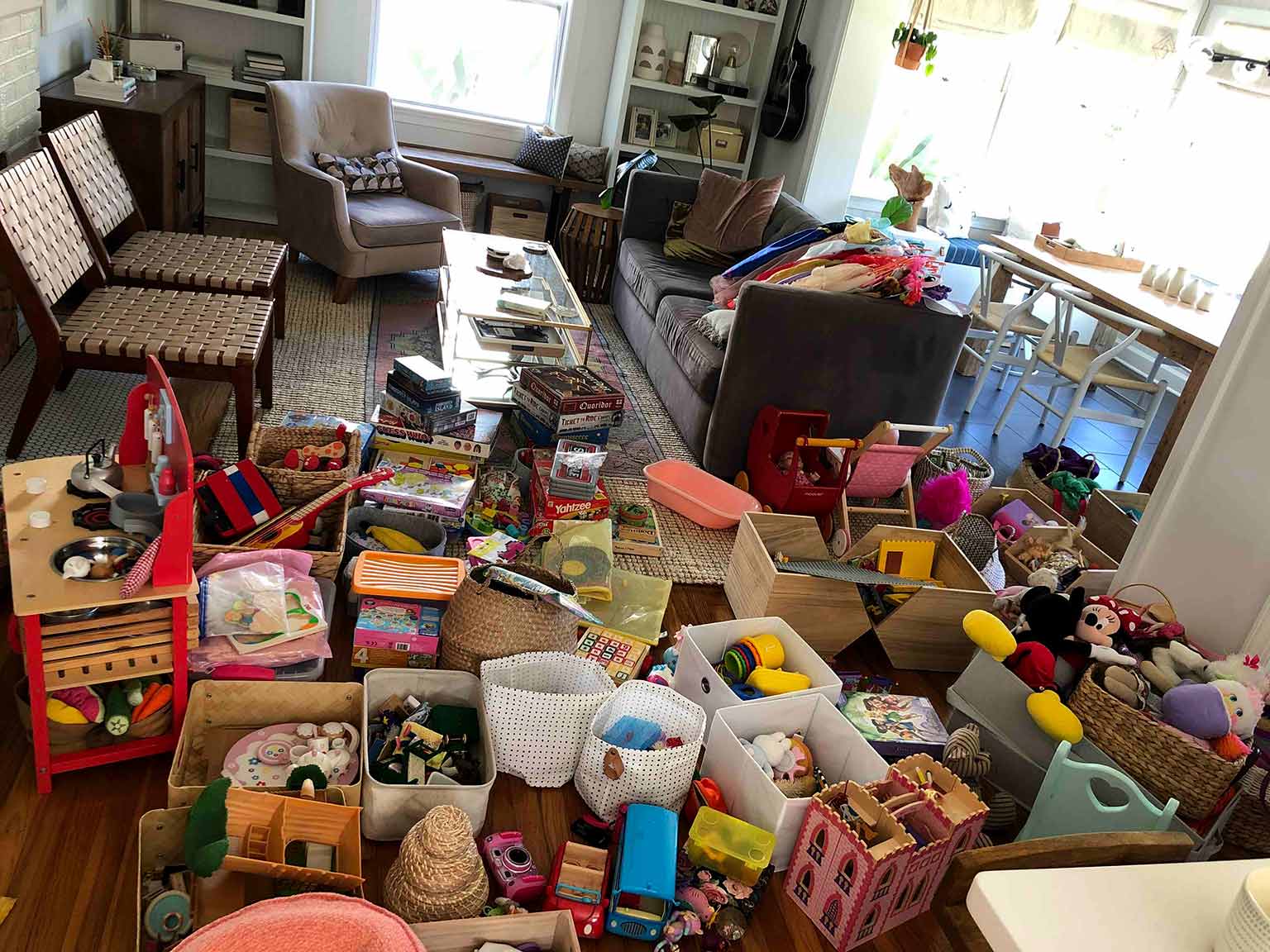 Work through the pile item by item, and start purging using the guidelines above to help you! Once you have finished, the pile of toys should be a little smaller, and you can start organizing what's left over.
HOW TO ORGANIZE AFTER DECLUTTERING
The good news is that if you've got to this stage, the hardest part is already done! Organizing when you have less to organize is so much easier. Start by grouping like with like. This will help you see how much storage space each category will need. For example: play food/kitchen, LEGOs, building toys, puzzles...
I've learned the hard way not to "over-organize" our toys. The system needs to be simple enough for my kids to maintain by themselves (for the most part, at least.) Keeping different types of toys separated in different bins or baskets is great, but that color-coded LEGO storage that you saw on Pinterest might not stay that way for long.
Related: How to Keep Your Home Clean and Tidy When You Have Young Kids
I prefer to stick to just a few types of storage container for a more uniform look—for example, I use stackable bins in two sizes, belly baskets, and other woven baskets for the majority of our toys. I deliberately choose storage containers that are aesthetically pleasing to me, so that our toys can be dotted around our home without it looking like a toy store exploded everywhere.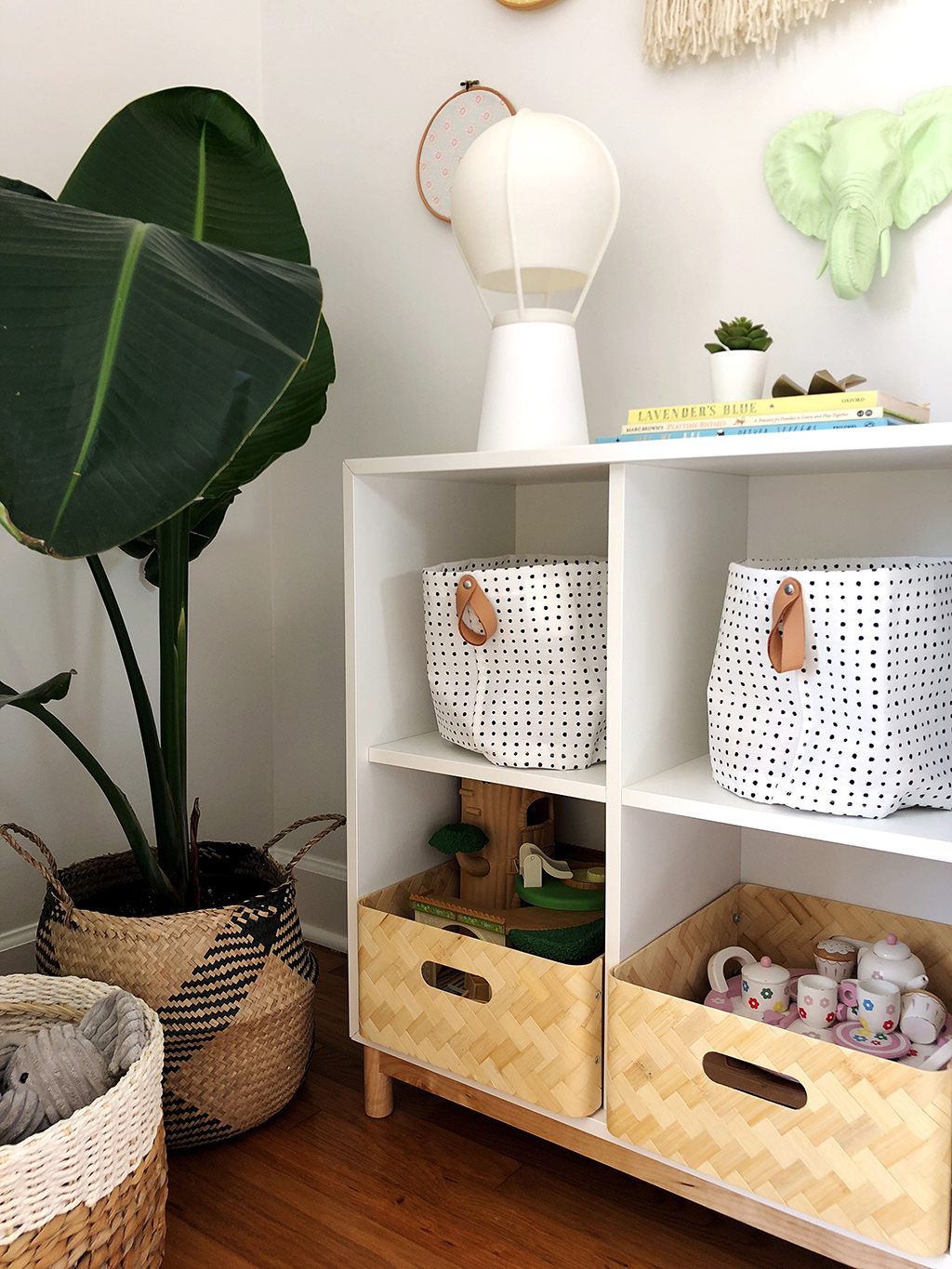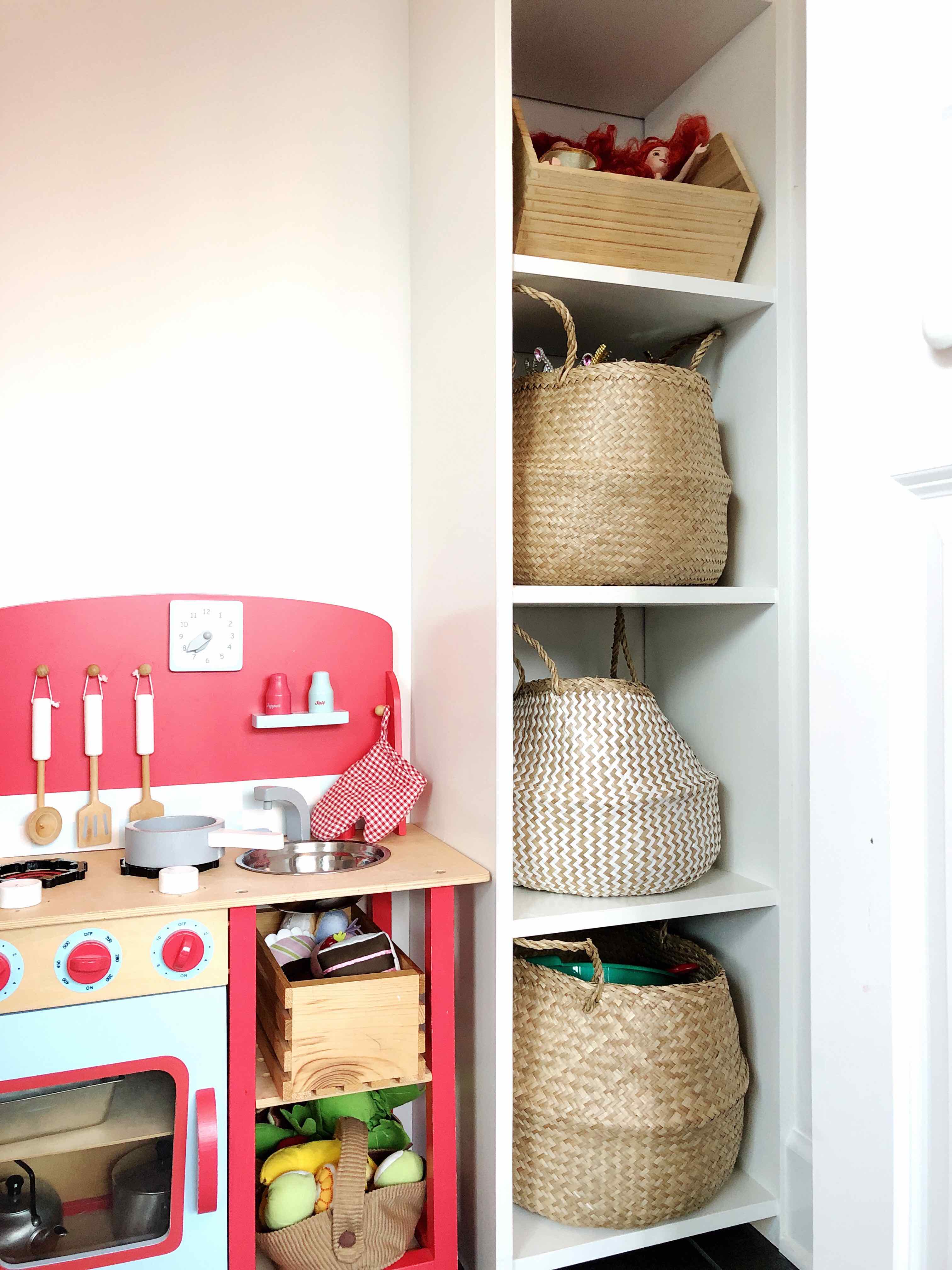 I use lidded boxes and homemade drawstring bags for different categories of smaller toys and then put them in a larger basket or bin. Keeping everything separated as much as possible means that it's easier for my kids to locate the toy(s) they want to play with rather than dumping everything out on the floor.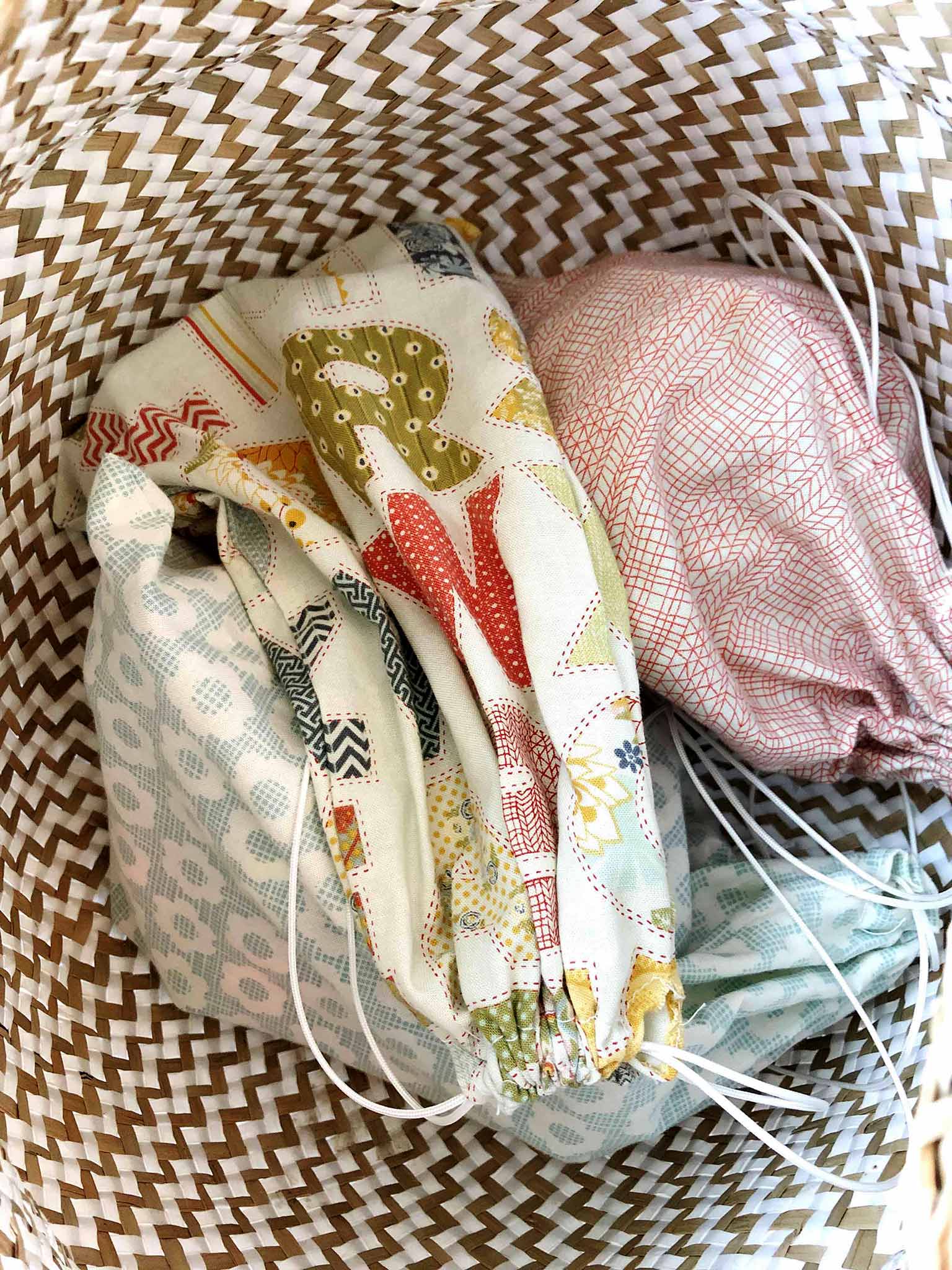 We use a media cabinet in the living room to store all our games and puzzles. It works for us as we stream all our movies and music, so we don't need any storage for DVDs or CDs.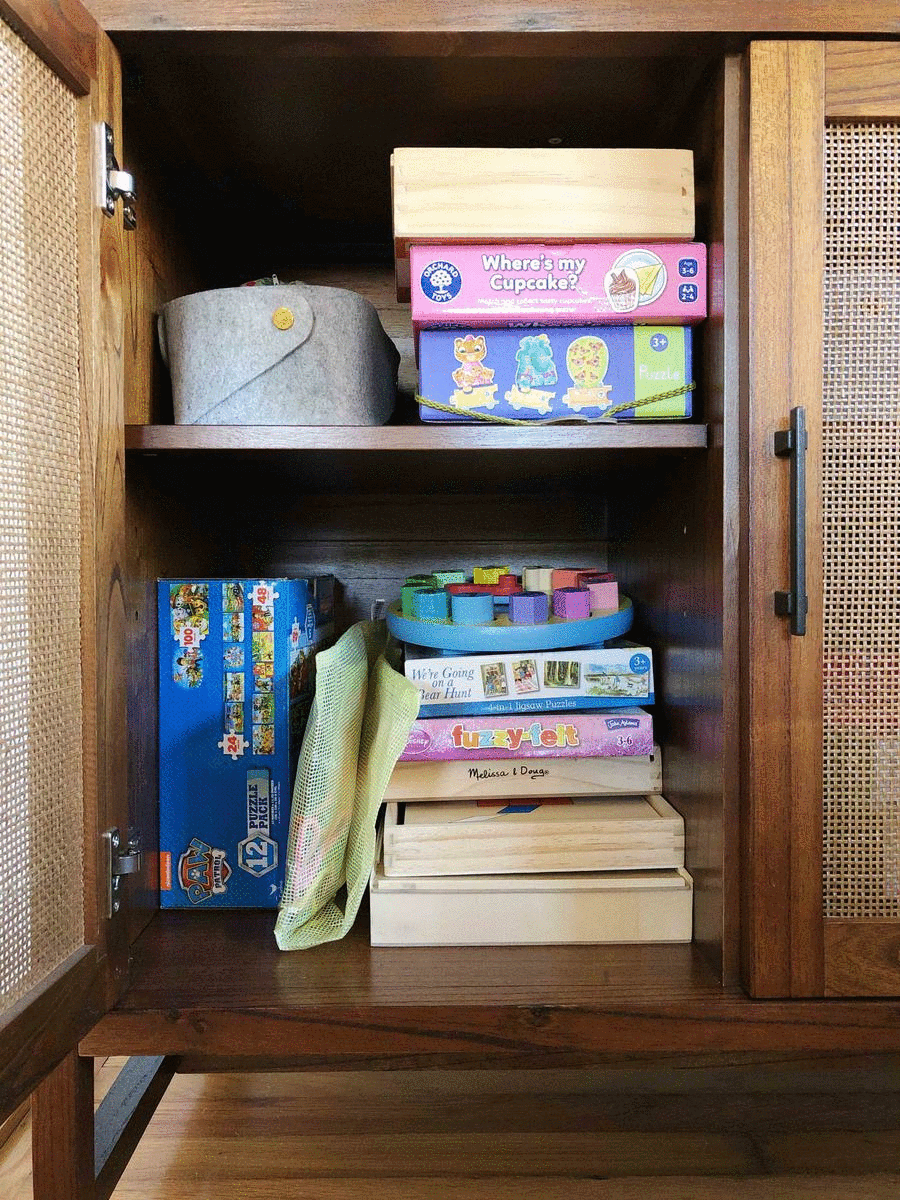 FINAL THOUGHTS AND GENERAL TIPS WHEN ORGANIZING KIDS' TOYS
Try and make it as easy as possible for your little one to access and put away their own toys. This is a key part of keeping your home tidy. After all, you don't want to put in all this work only to have it unravel a week later—it needs to be maintainable for your child. Baskets and low cubbies are great options!
Labels are a great way to reinforce what goes where. If your children are too young to read, you can always print photos as a visual reminder.
Each of my girls has one special box to keep their personal treasures in. My eldest daughter is very sentimental, and I needed to accept that the dollar store purchases that I might consider worthless are actually very important to her. By keeping all of her bits and pieces together, they don't end up all over the house, and so both of us are happy! When the box is full, she knows it's time to go through it and let some things go.
Related: How We Organized Our Kids' Messy Desks Using IKEA Products
If you liked this post and you haven't already signed up for the 10 Day Declutter, then I highly recommend it as a way of kickstarting some momentum and good habits in this area!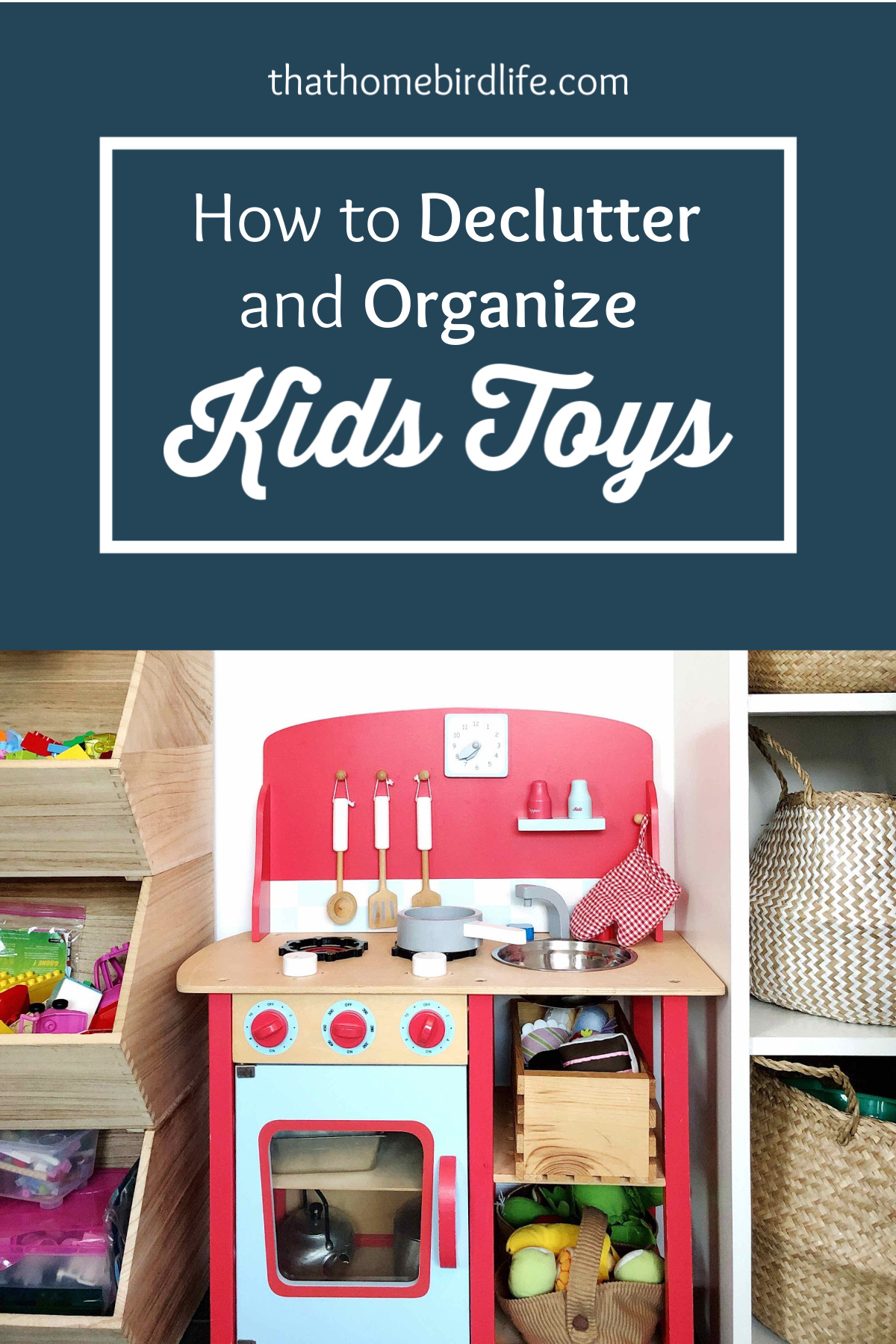 ---