Fall decor has always felt a little bit foreign to me. It's partly because English people don't generally decorate for fall (or autumn, as we Brits call it) and partly because I get pretty anxious with too much clutter about. I can just about cope for Christmas, but anything else is just feels like too much!
I only have to walk through the doors of Michaels in late August and I starting getting a little itchy. All the visual clutter and bright orange and pumpkin-shaped decor just feels way too overwhelming for me.
But with this year being my fifth fall living in the good ol' USA, I thought it was time to embrace some fall decor, albeit in a simpler way. Just because I don't like having too much clutter in our home doesn't mean that I have to throw out the whole idea of seasonal decor. I think it can be so beautiful, but it has to work for our home and the way we live in it.
So here are some simple rules to approach fall decor if you, like me, are easily overwhelmed by too much clutter.
RULE NUMBER ONE: GIVE AND TAKE
This one is super easy. For every piece of decor I added into the mix, I put one thing away in storage. It means that you should end up with the same amount of "stuff" out when you're done decorating.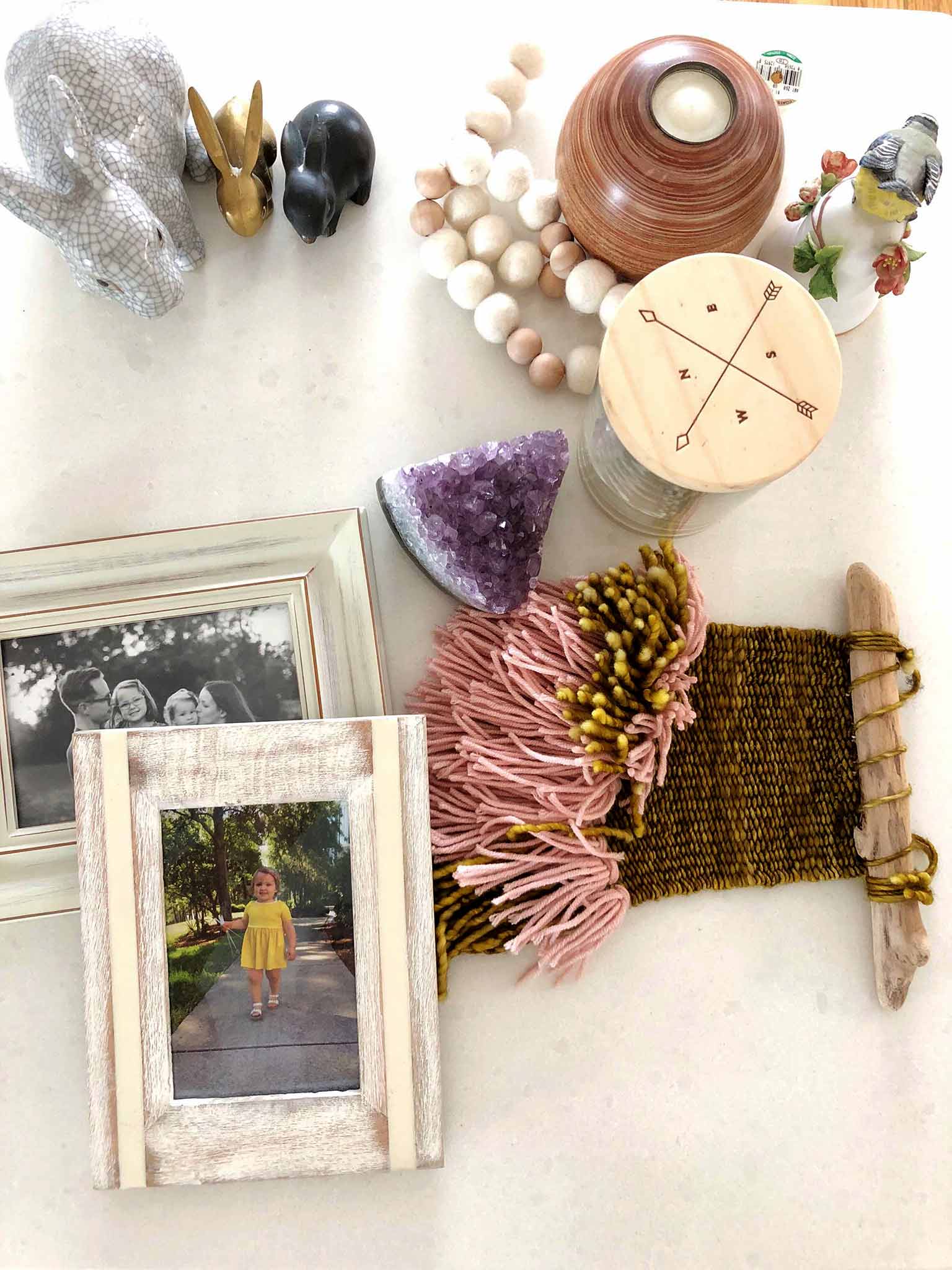 This is all the decor that got stored away for the season.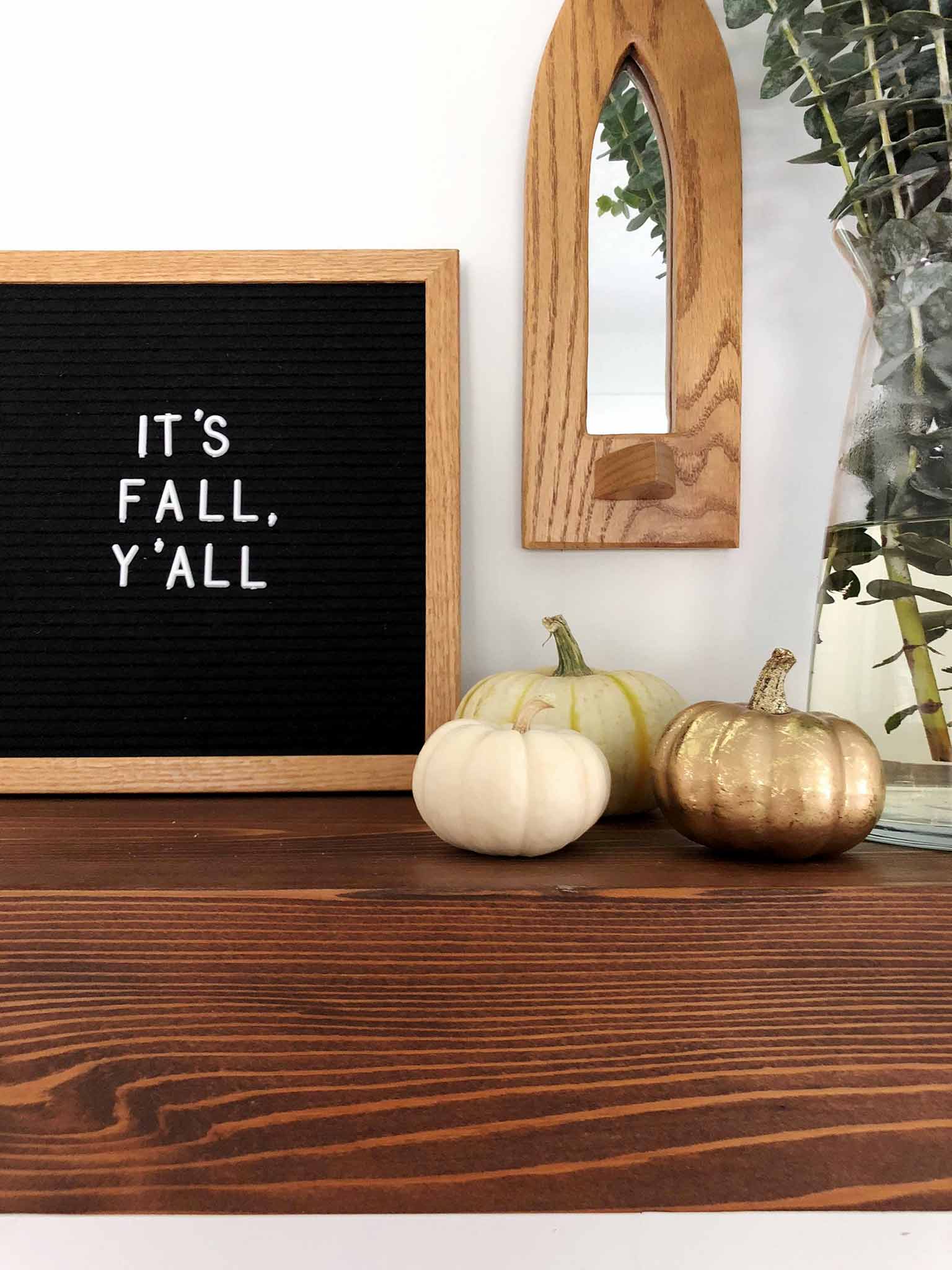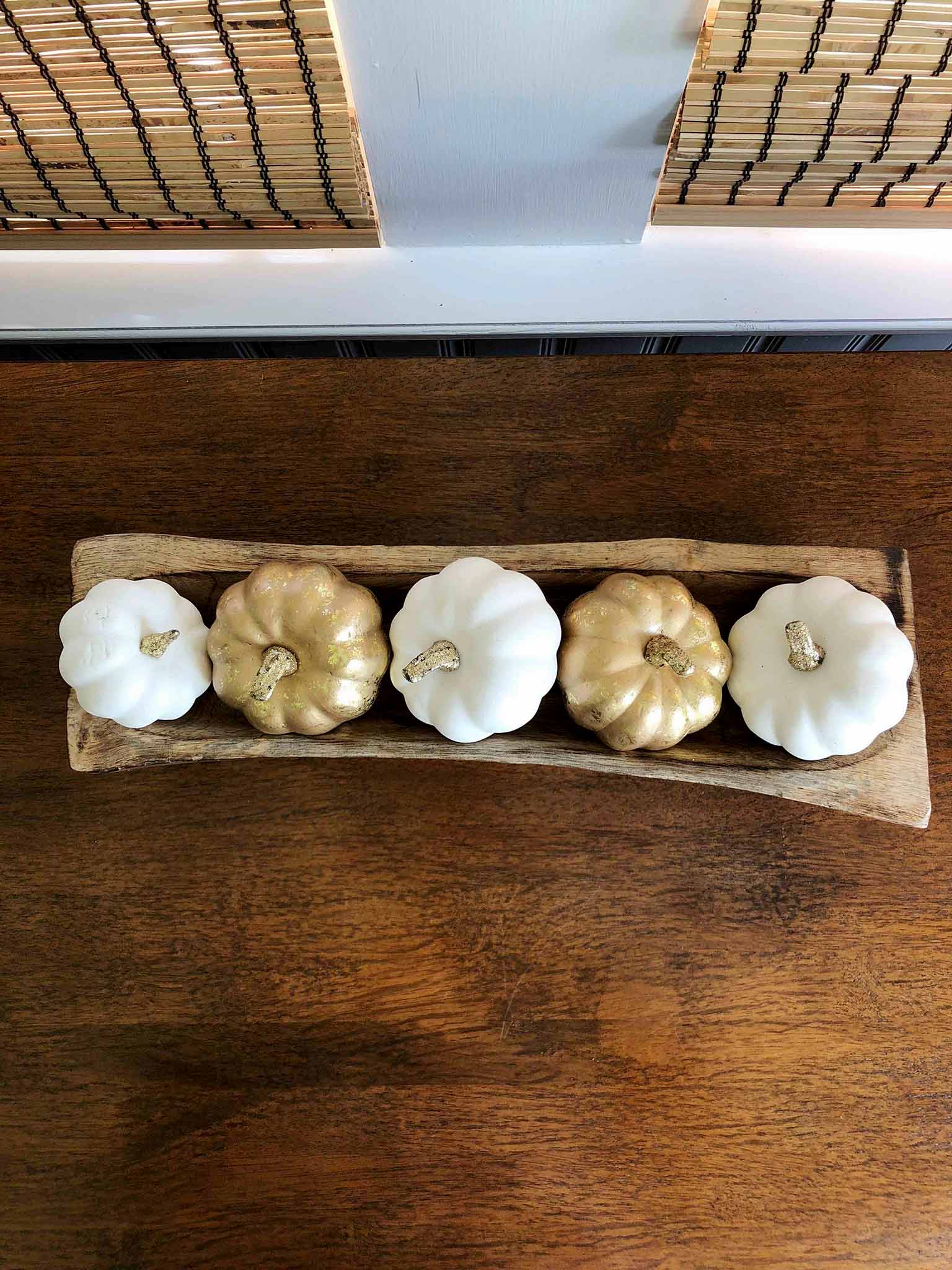 RULE NUMBER TWO: LOOK BEYOND TRADITIONAL SEASONAL DECOR
Fall decor doesn't have to scream "FALL" in bright orange letters. Think outside the box and look for different textures, colors and patterns that feel rich and subtle. Go with white or green pumpkins over orange ones. Change up your throw pillows with some leather or velvet to add texture. Add a cozy fur throw to an accent chair.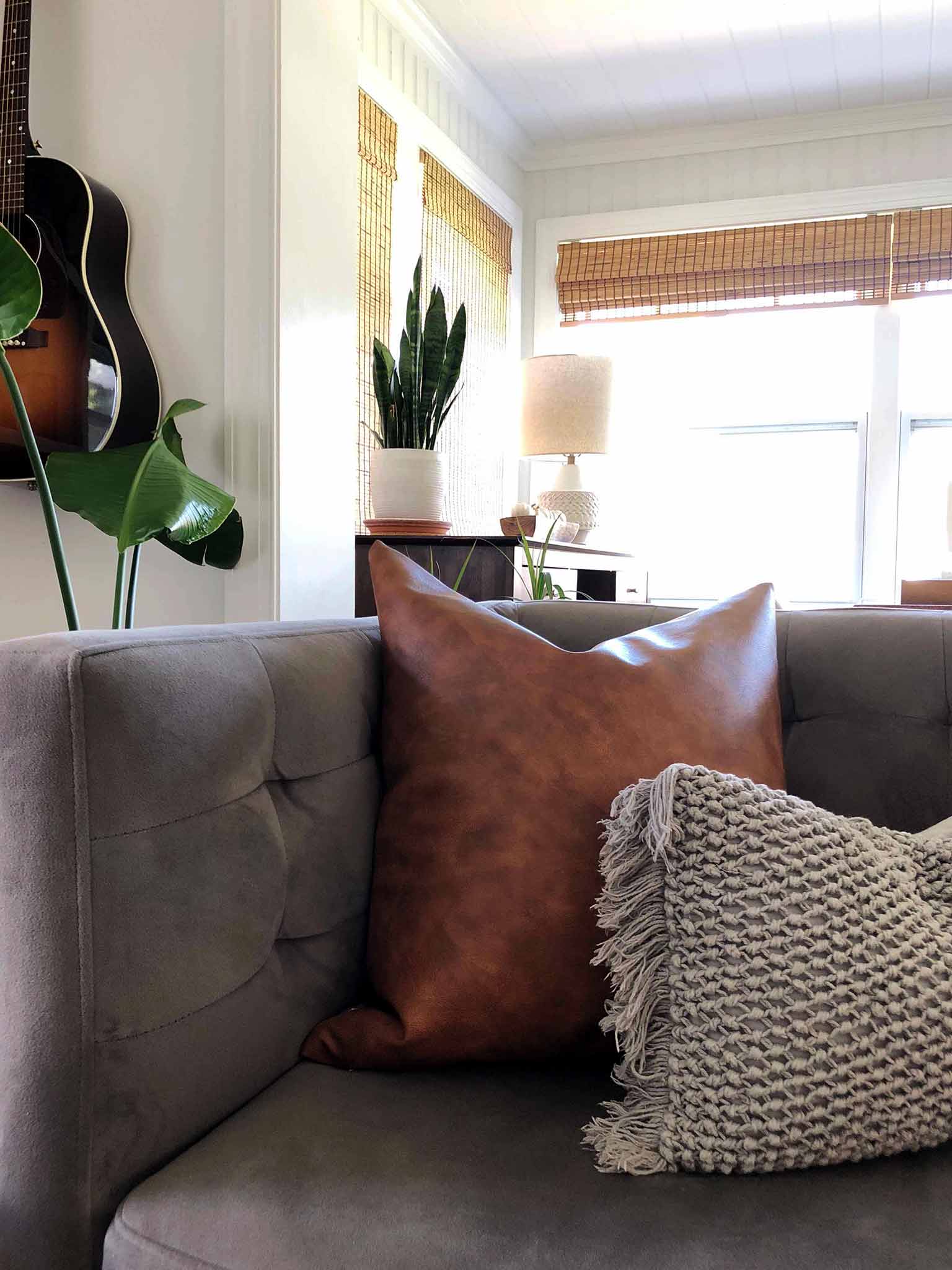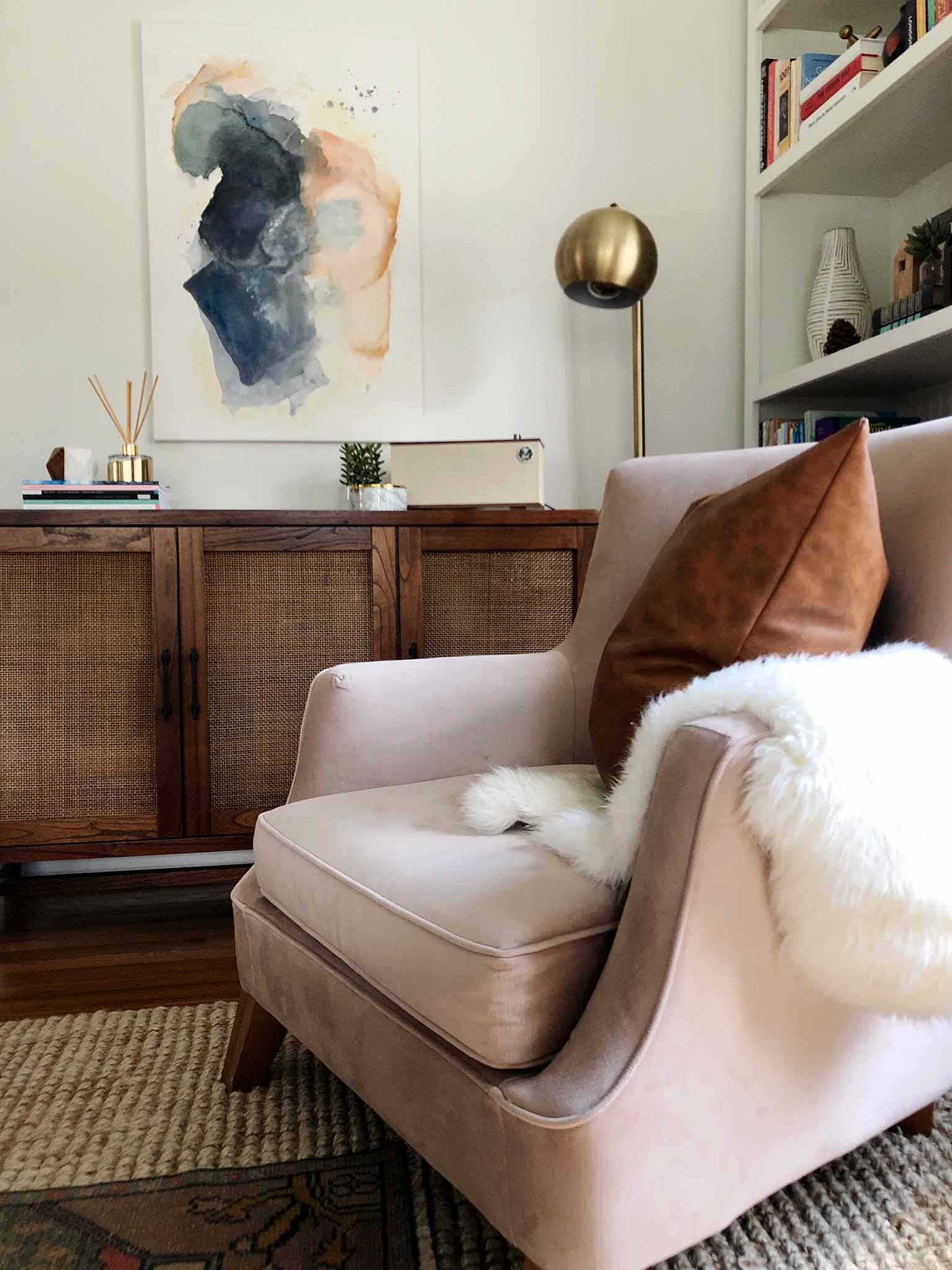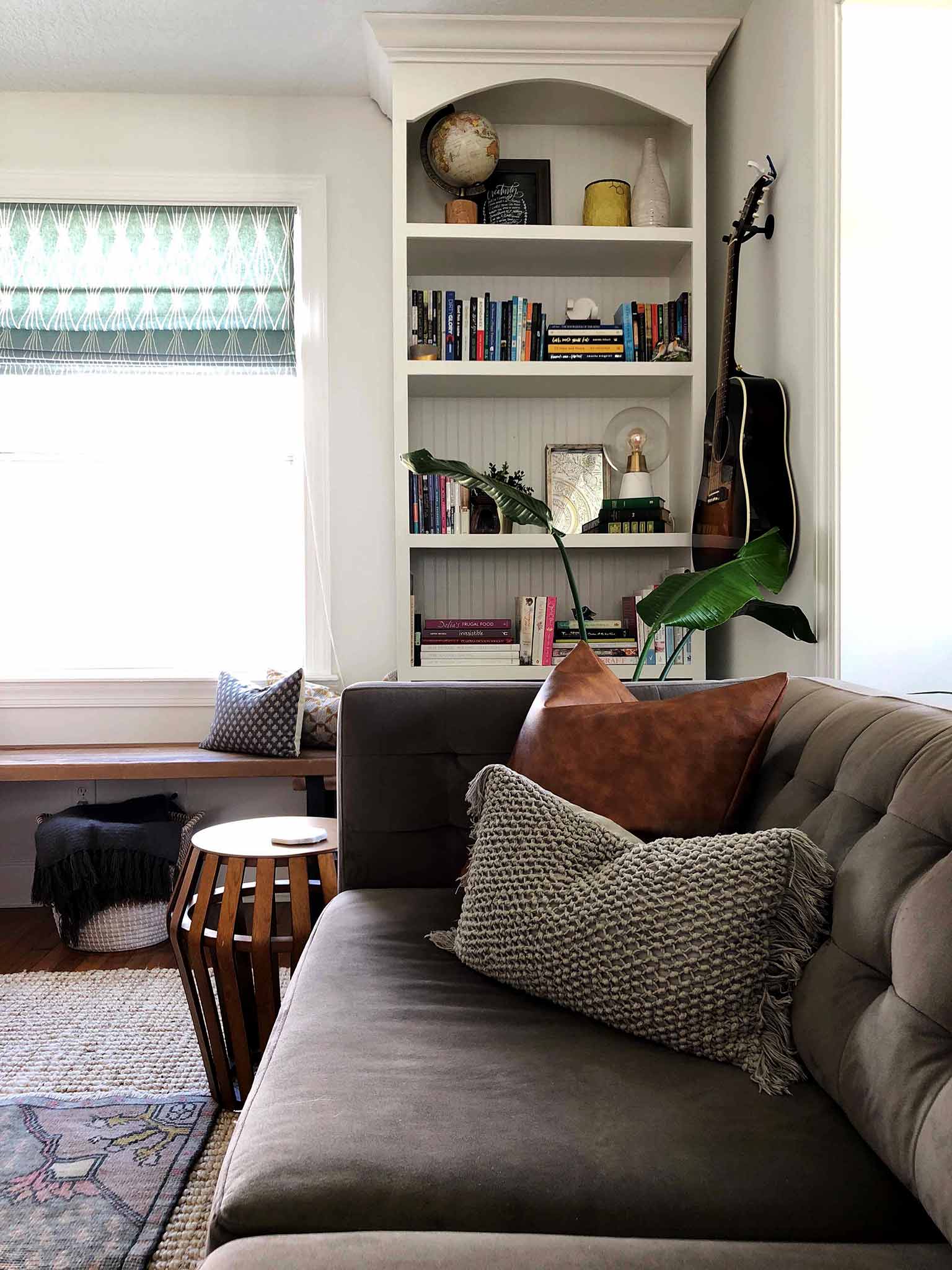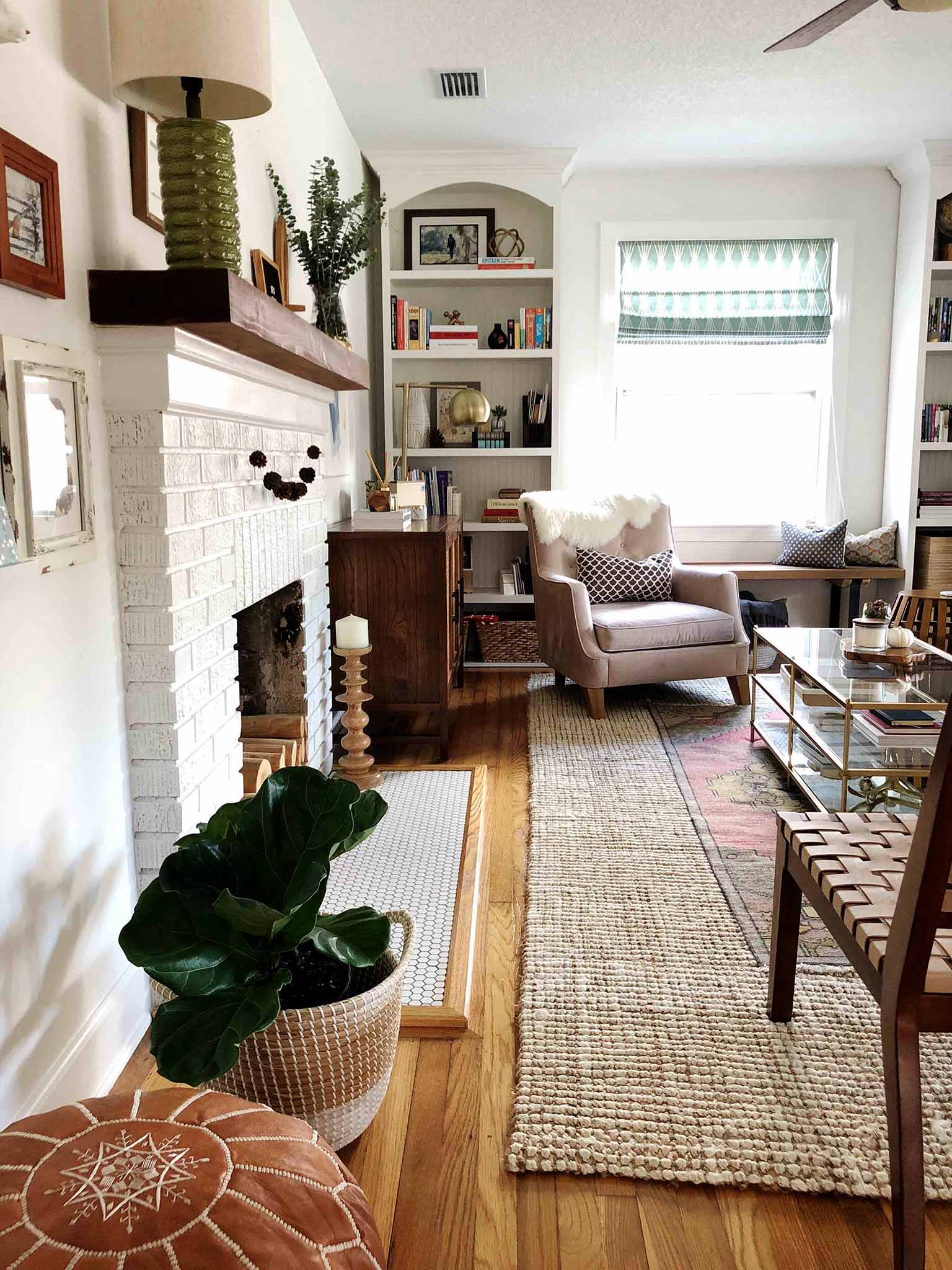 RULE NUMBER THREE: USE NATURAL ELEMENTS
Living in Florida, part of the fun of fall is being able to enjoy the great outdoors without sweating buckets. So, bringing elements of the outdoors into your home through natural (and faux) elements is a great way to celebrate that. Pinecones, eucalyptus, pumpkins and wood accents are great options for this. Tip: Trader Joe's carries teeny white pumpkins for $0.69 and bunches of eucaplytus for $2.99!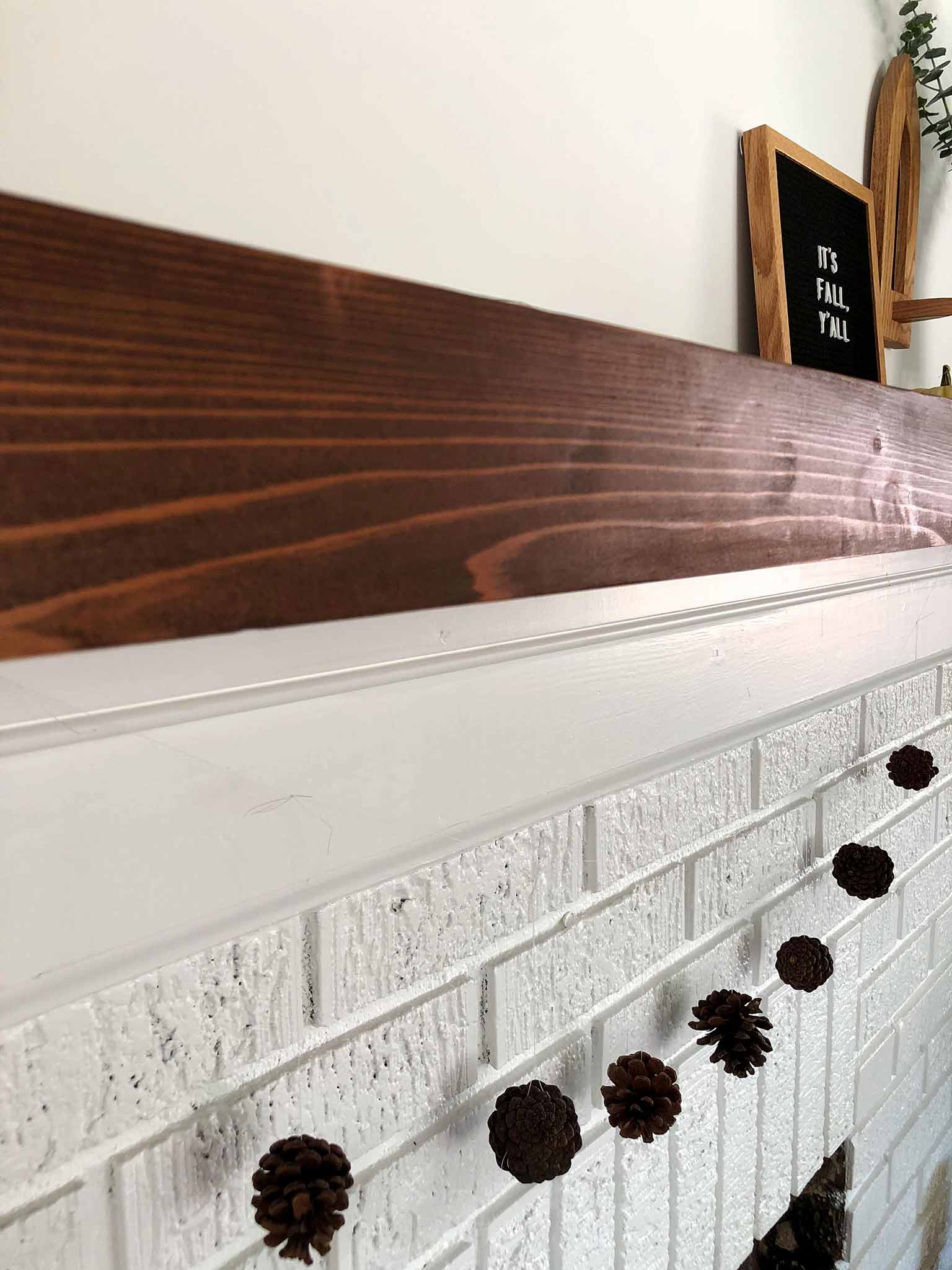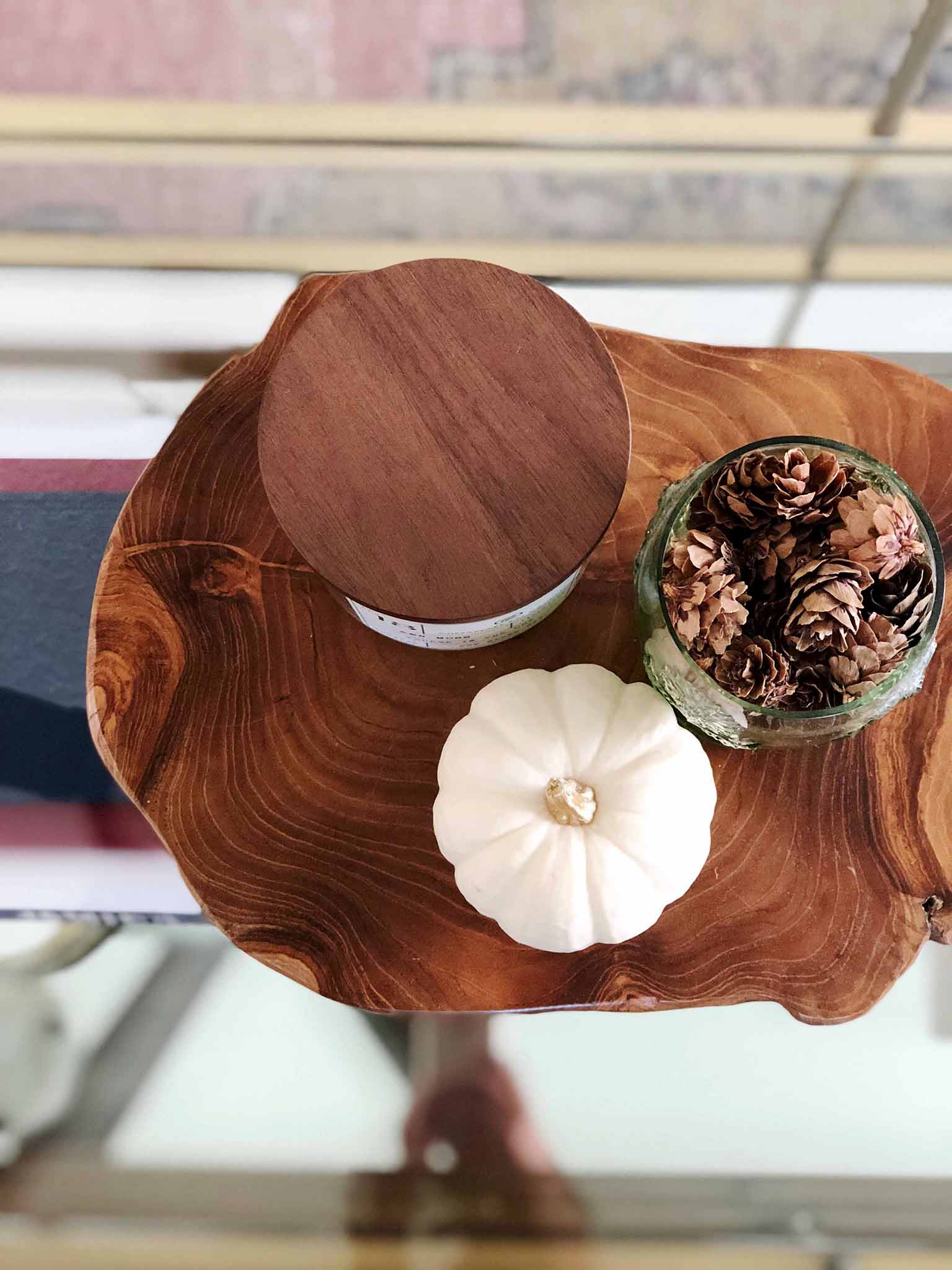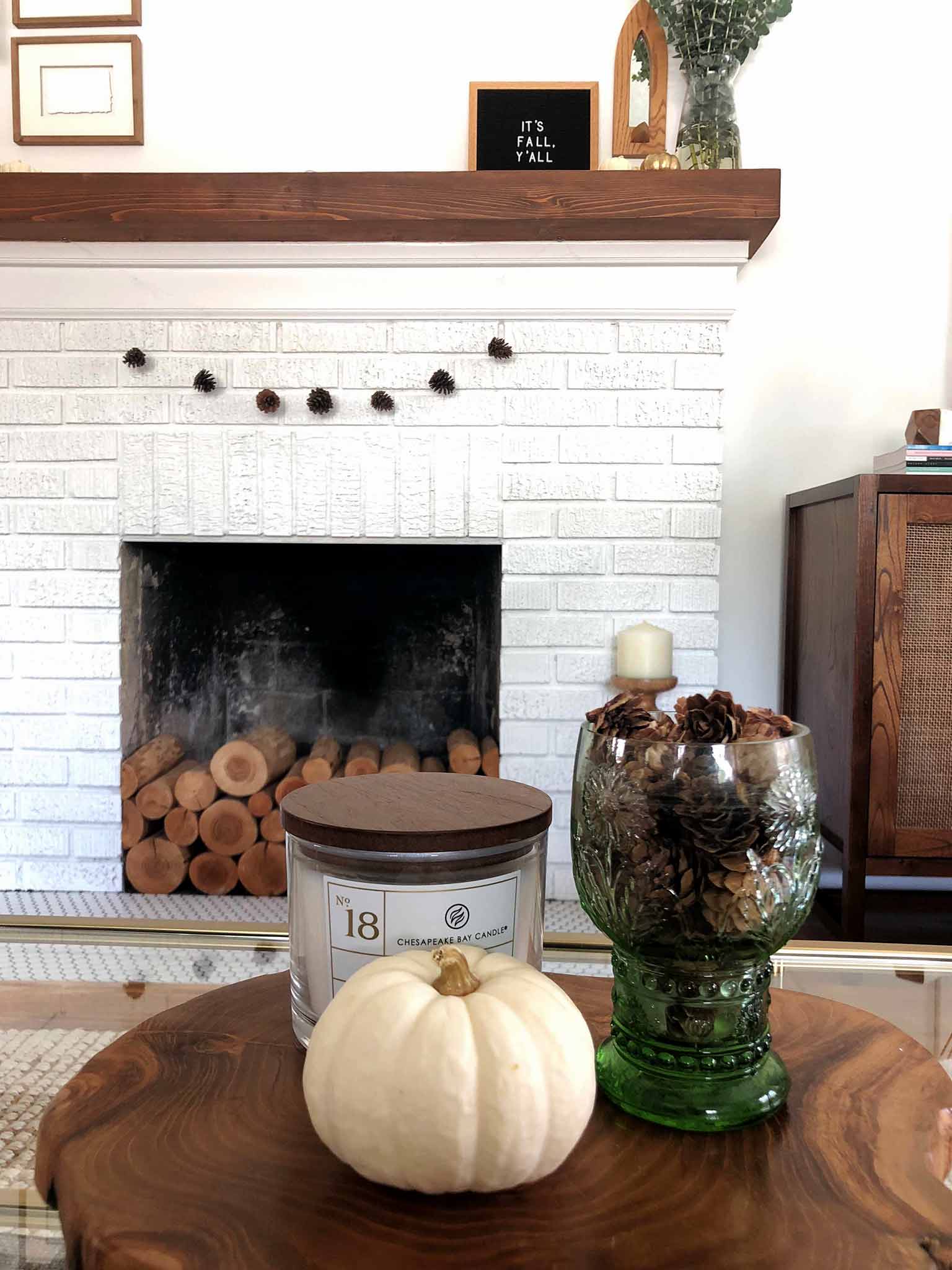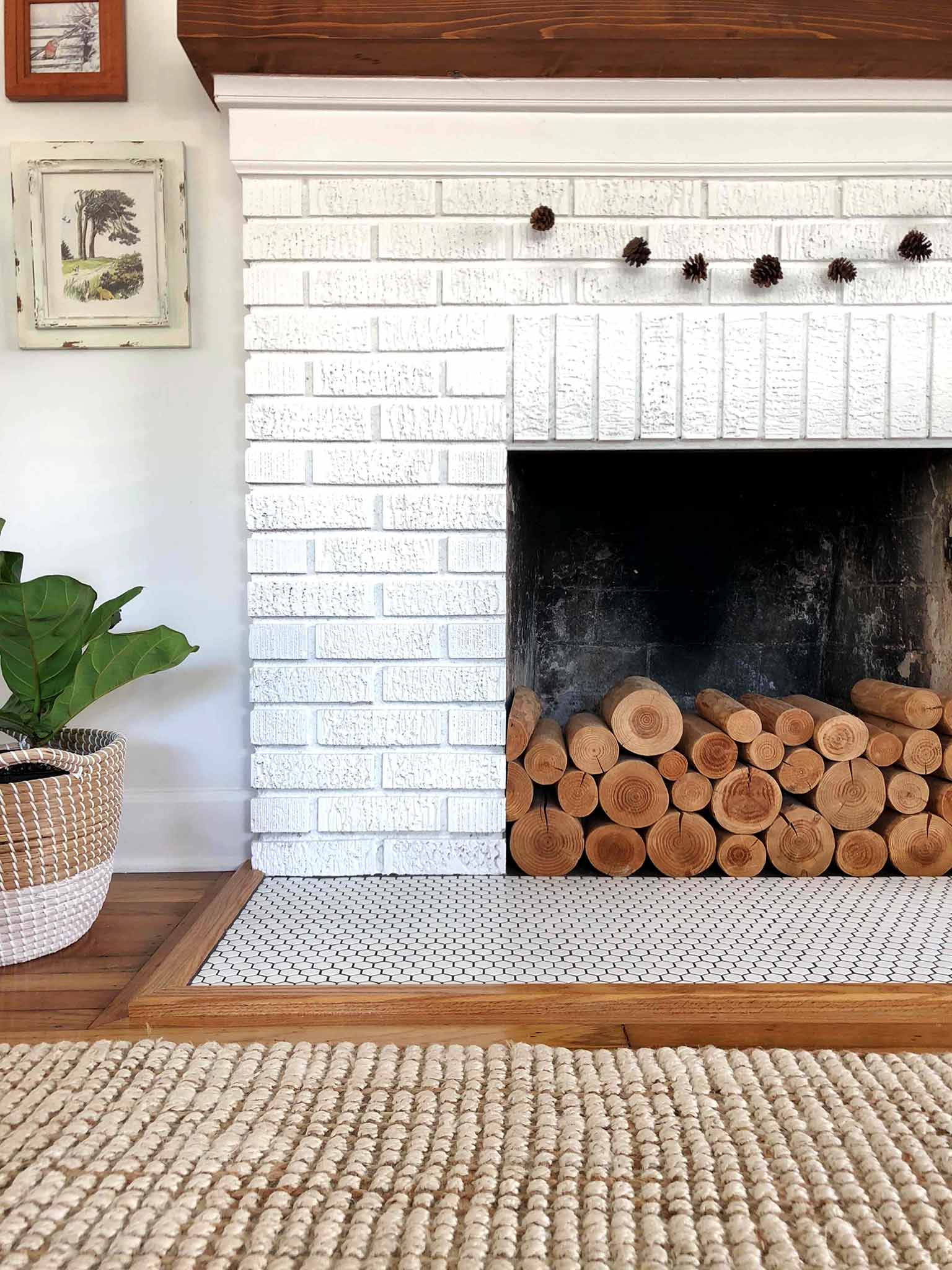 RULE NUMBER FOUR: TRANSFORM WHAT YOU ALREADY HAVE
Rather than going out and spending a bunch of money on stuff that you don't really need, be creative and think about how you can "shop your home" for decor. A letter board
, is a great idea to incorporate, or switch out some existing frames with seasonal printables like these ones designed by my friend Ashley.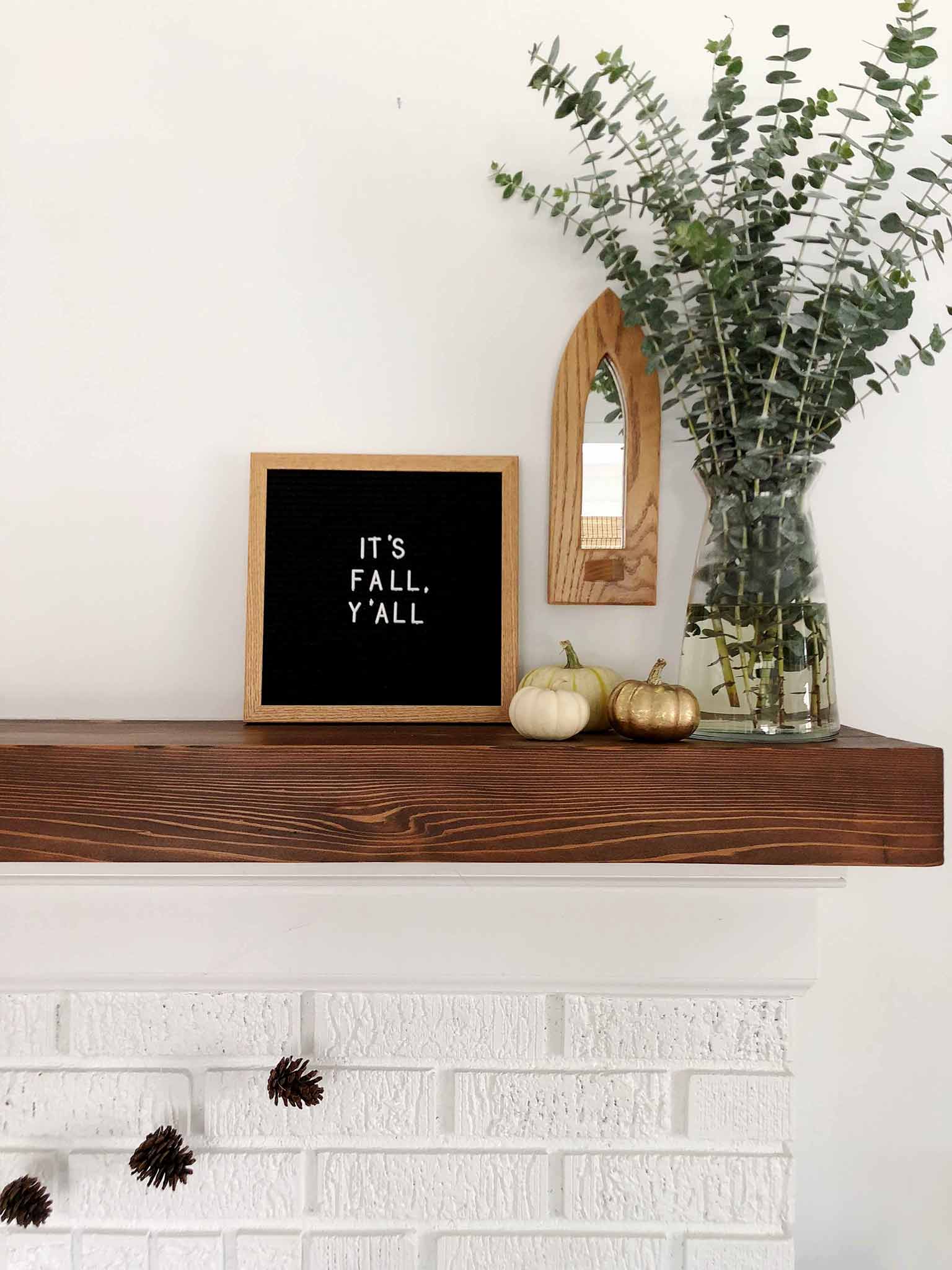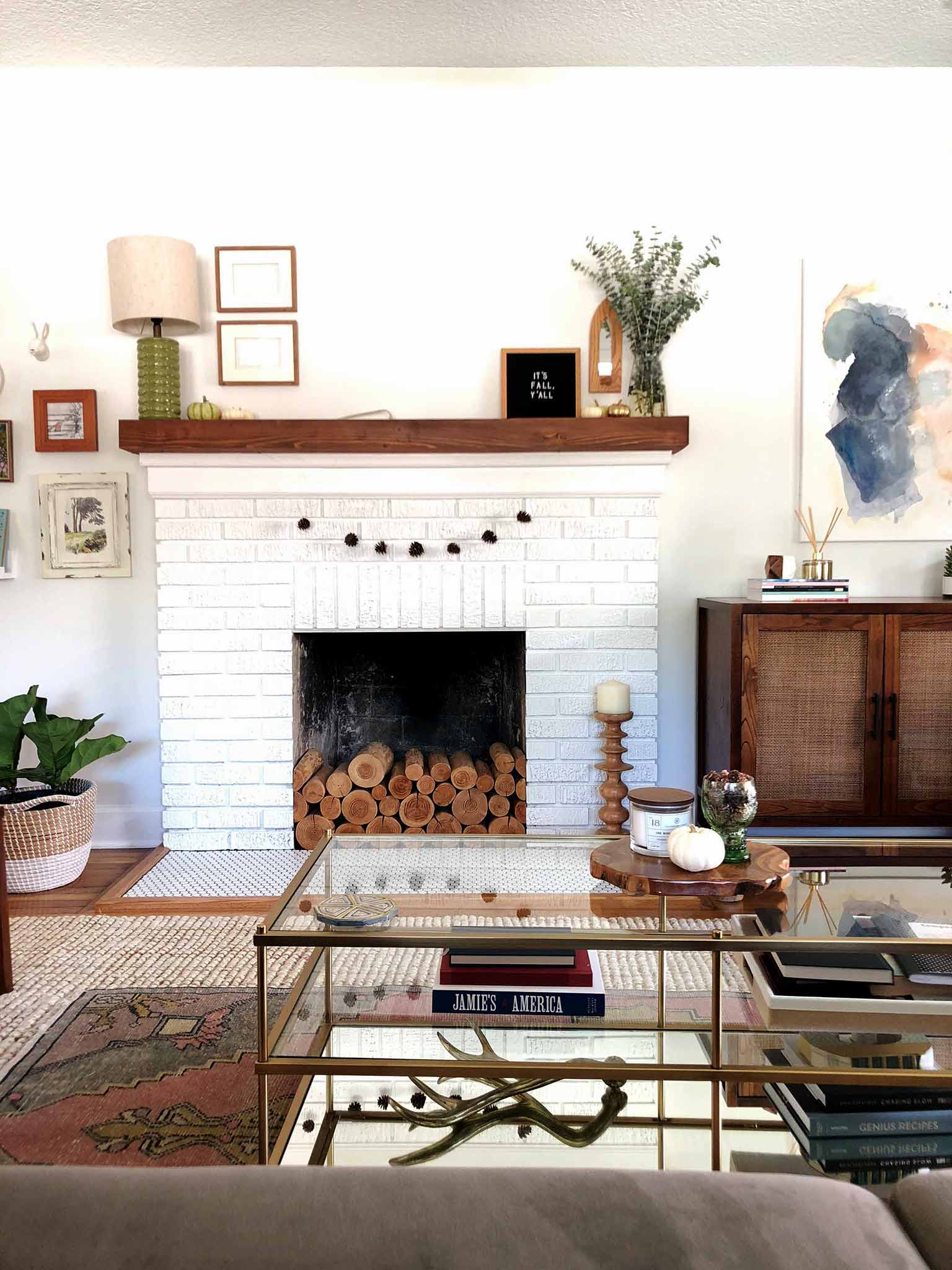 RULE NUMBER FIVE: THINK ABOUT THE FEELING YOU WANT TO EVOKE
How you want your home to feel this season will dictate how you decorate. Hygge ("a quality of coziness and comfortable conviviality that engenders a feeling of contentment or well-being") has been a buzz word for a few years and if there is any season that it is particularly suited to, then it's this one. A candle and a blanket. Curling up with a cup of tea. Basically, keep it COZY.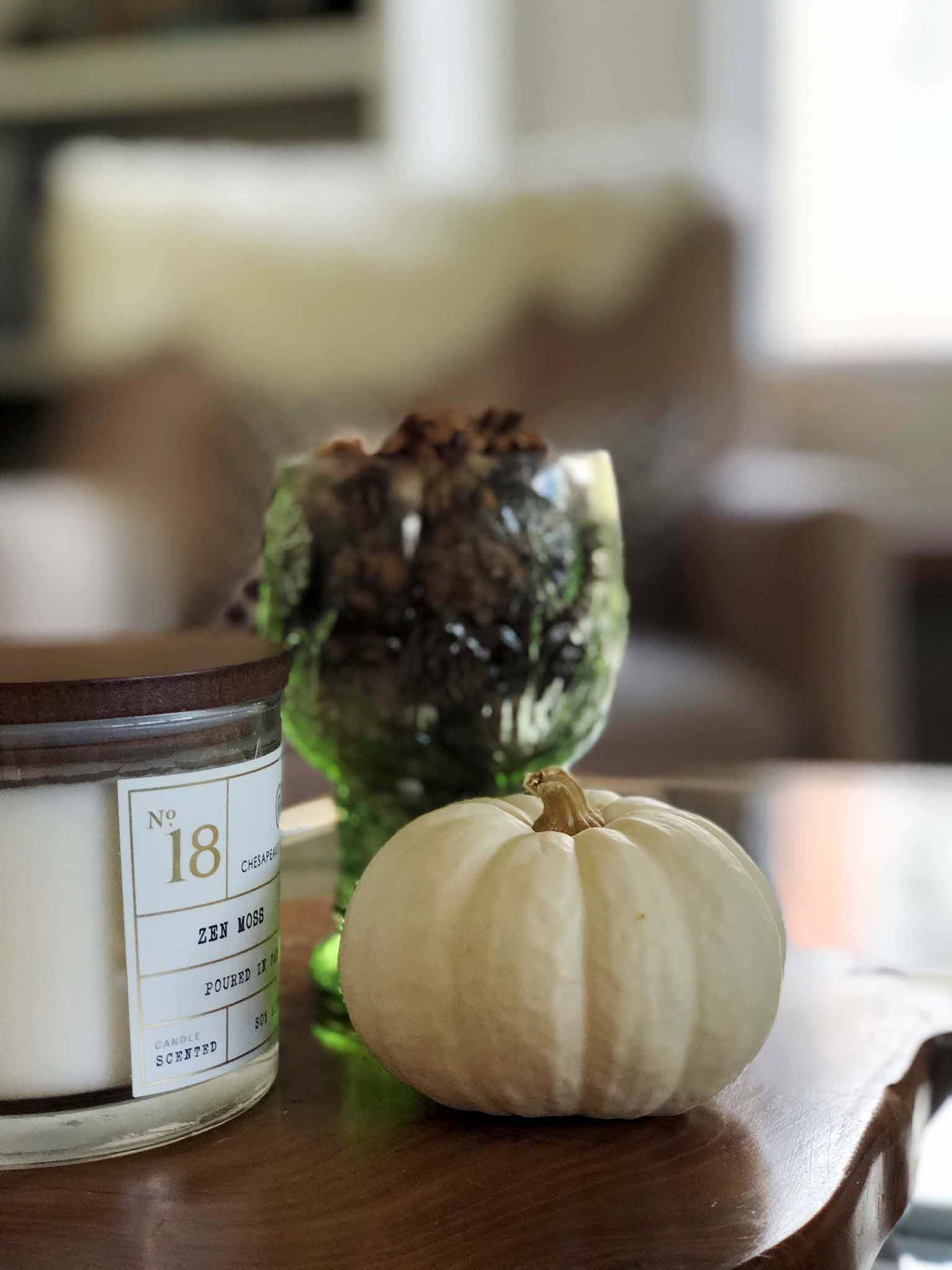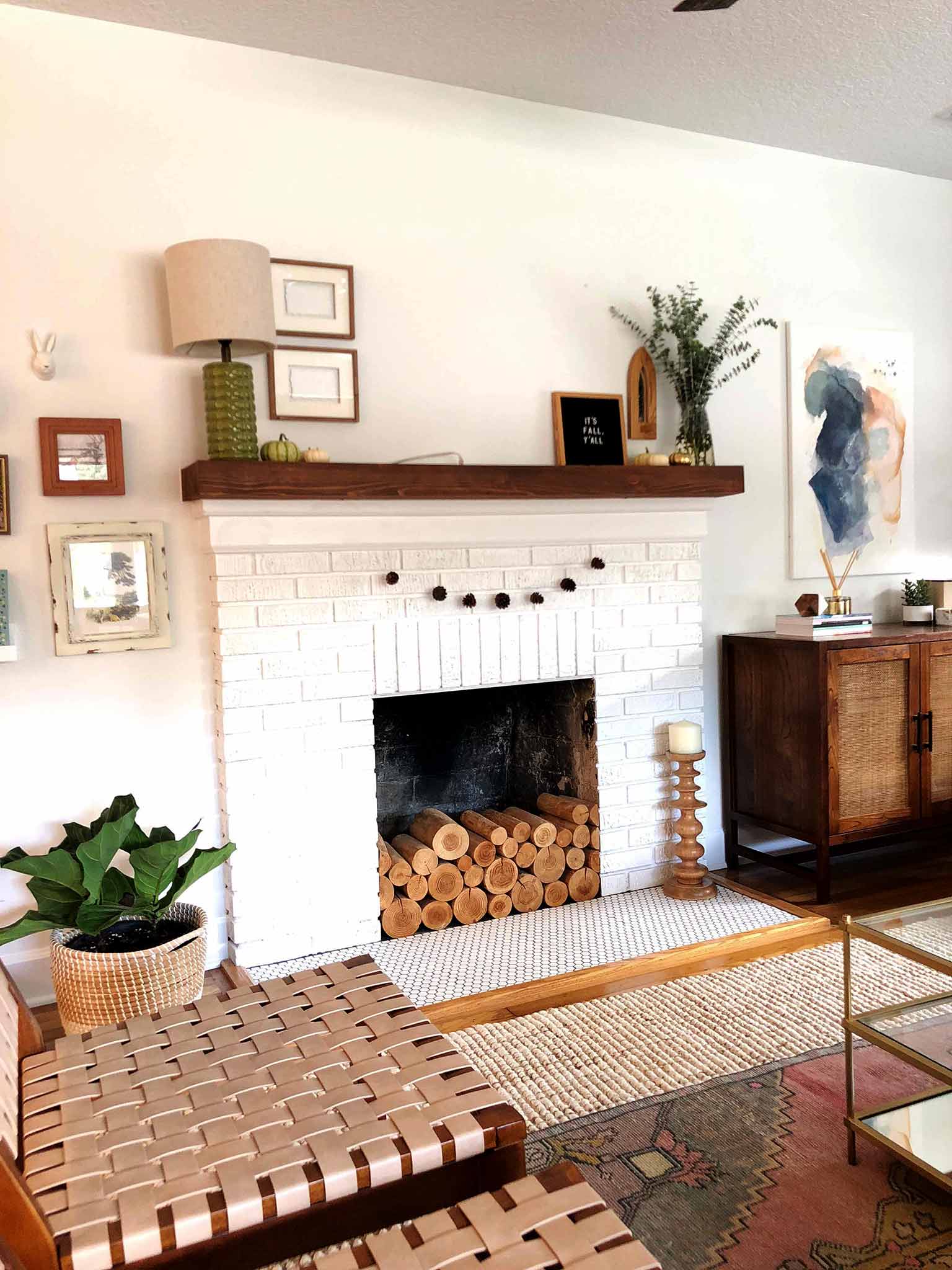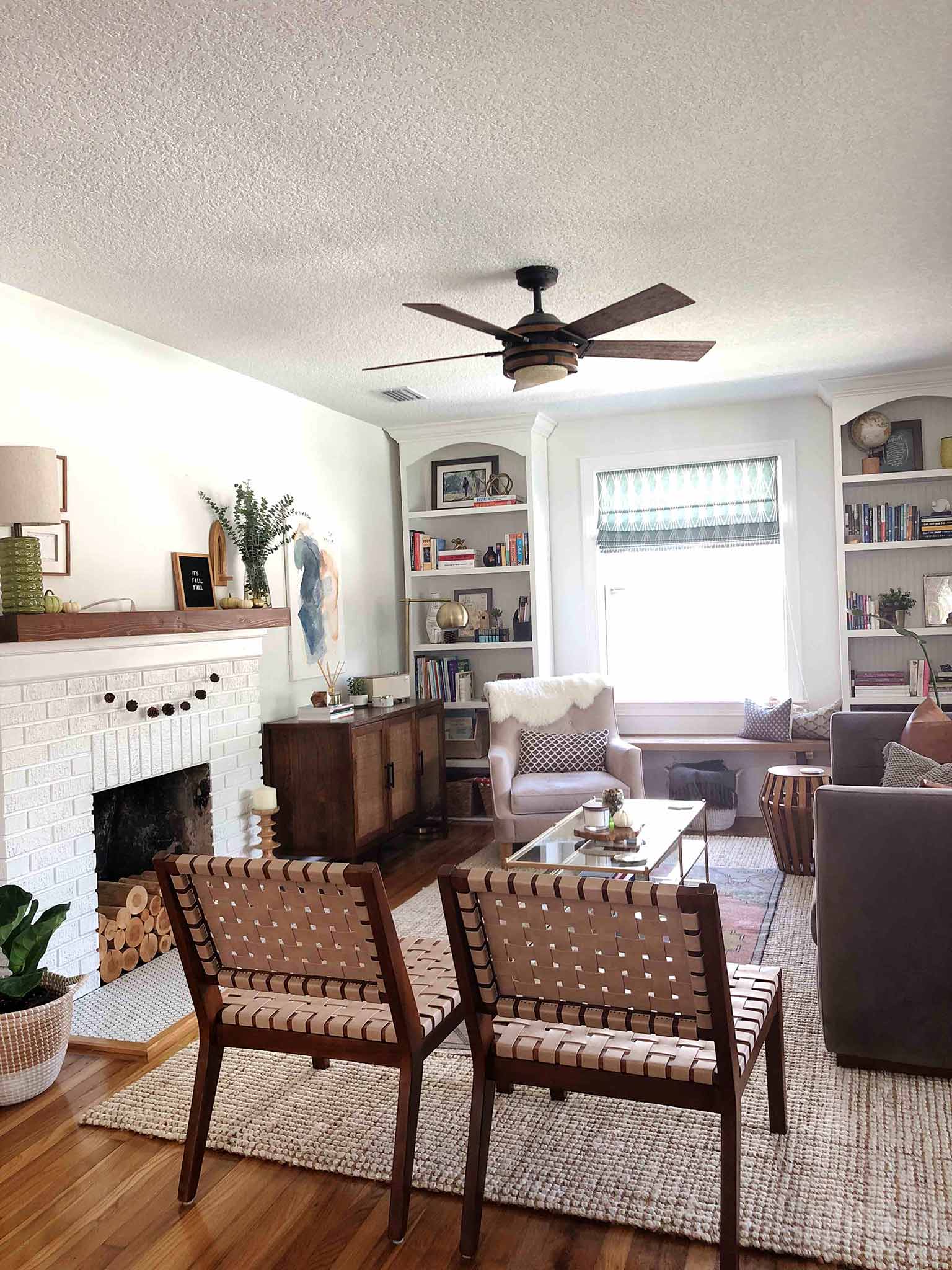 I hope that was helpful if you need a little encouragement to keep your fall decor simple and uncluttered this year. I'll be tackling my front porch in a couple of weeks once the weather has cooled off some and hurricane Florence has passed us by! Tell me—what's your favorite way to decorate for fall?
---