Friends, we are getting so very close to the big reveal! Thankfully I'm in pretty good shape in comparison to my last ORC. I have spent the week working on a painting project, hanging artwork and have even started styling the room...and I have to say—I'm SO happy with how it's all turning out!
Although I've been making a lot of progress, I'm still feeling the pressure as the deadline gets closer, so I'll be keeping this post short and sweet. Plus, I don't want to give too much away before next week!
PAINTING THE DOORS
I decided that I wanted to paint the closet doors and the back of the bedroom door. All three of the doors are on the same wall, and it just felt like too much white, so I wanted to break it up a little. At first I thought I'd do a pop of color, but as there is already so much color going on in the rest of the room, I decided to go with a soft gray.
In fact, I did the first coat with some leftover bathroom paint, before realizing that it was an eggshell rather than a satin finish. So I had to run out to the paint shop to get some satin paint, and thankfully, it worked out well.
Here's the before and after: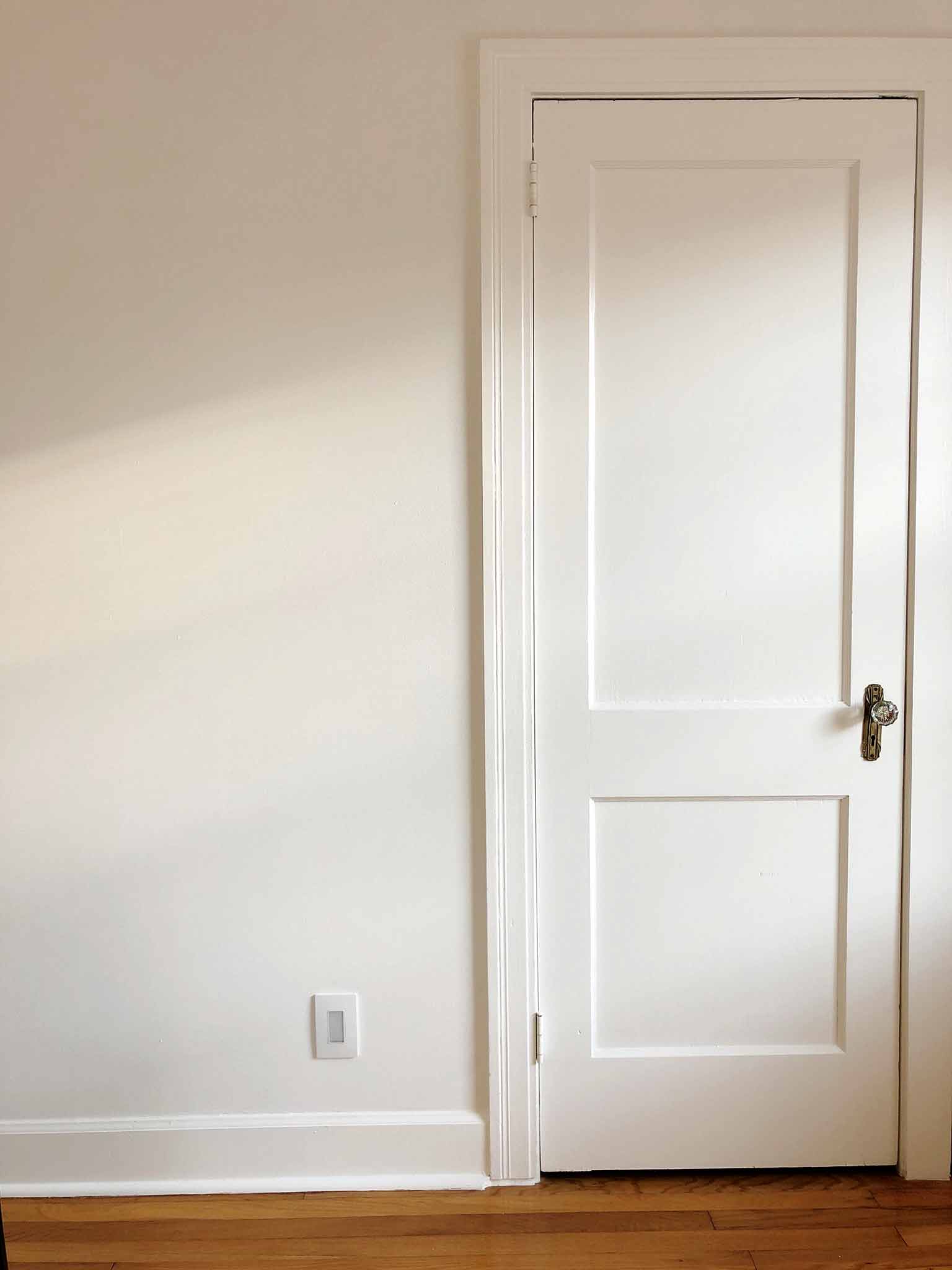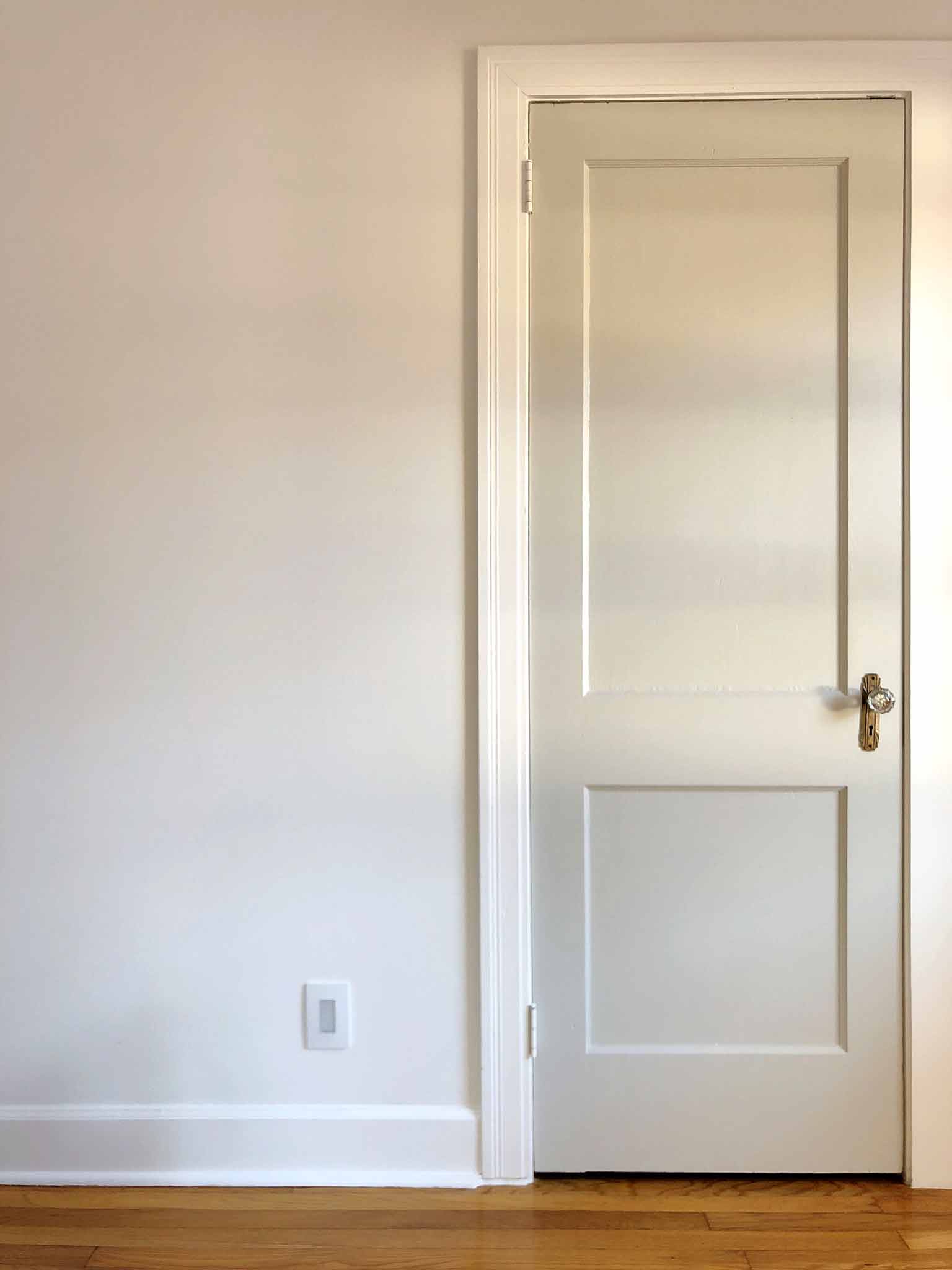 The paint color is Repose Gray by Sherwin Williams.
INSTALLING WALL LAMPS
We installed some beautiful wall lamps over the girls' beds. The sweetest thing is that they have been going to bed earlier and reading stories together. I think they really love having their own light that they can switch on and off, and I am thrilled with them too!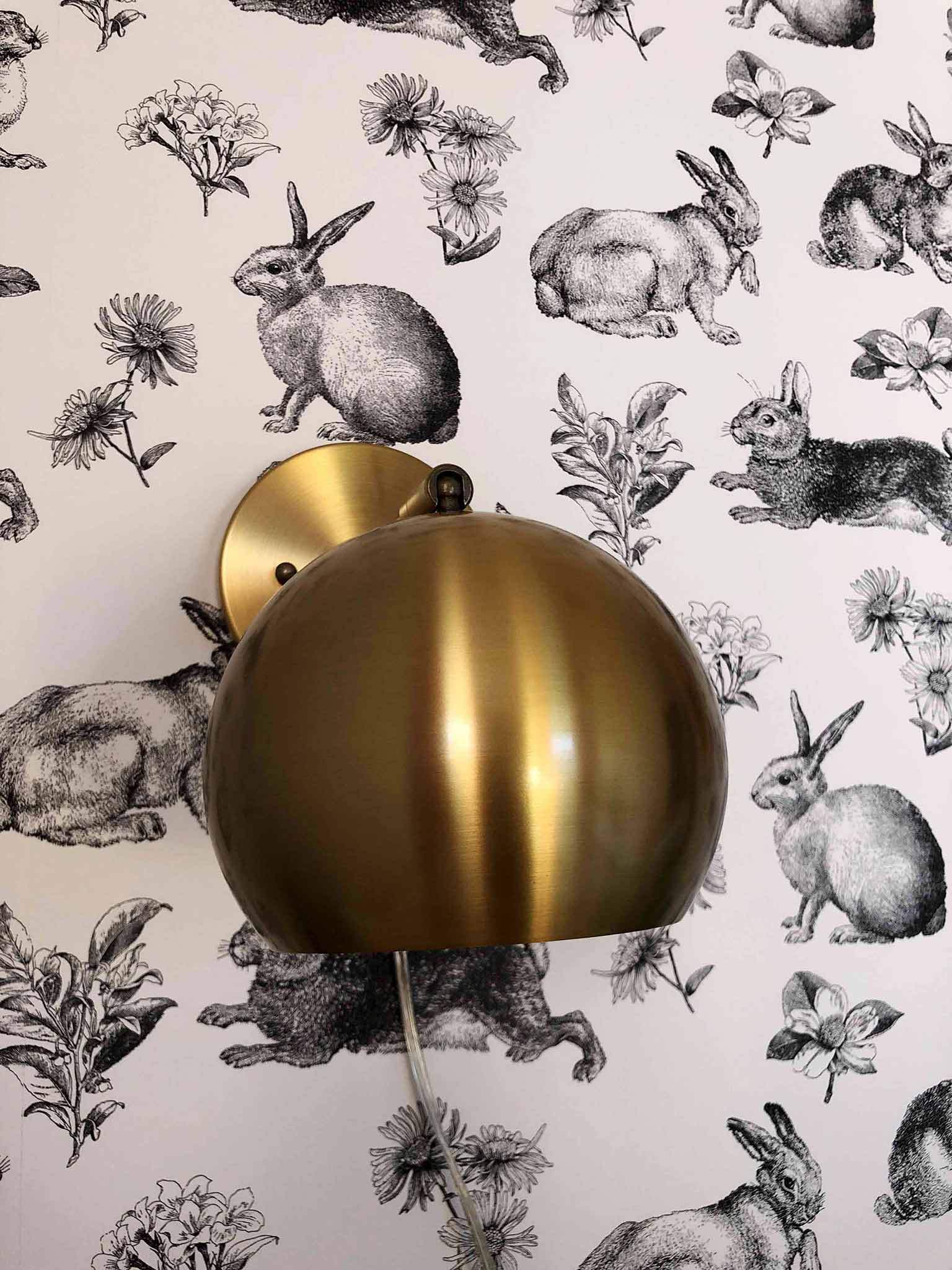 SNEAK PEEKS
I haven't been able to resist styling a few areas of the room, even though it should be the last thing I do! Styling is just my favorite, so I've been itching to get going with it. I love how adding accessories and textiles suddenly brings a space to life.
Here are a few sneak peeks: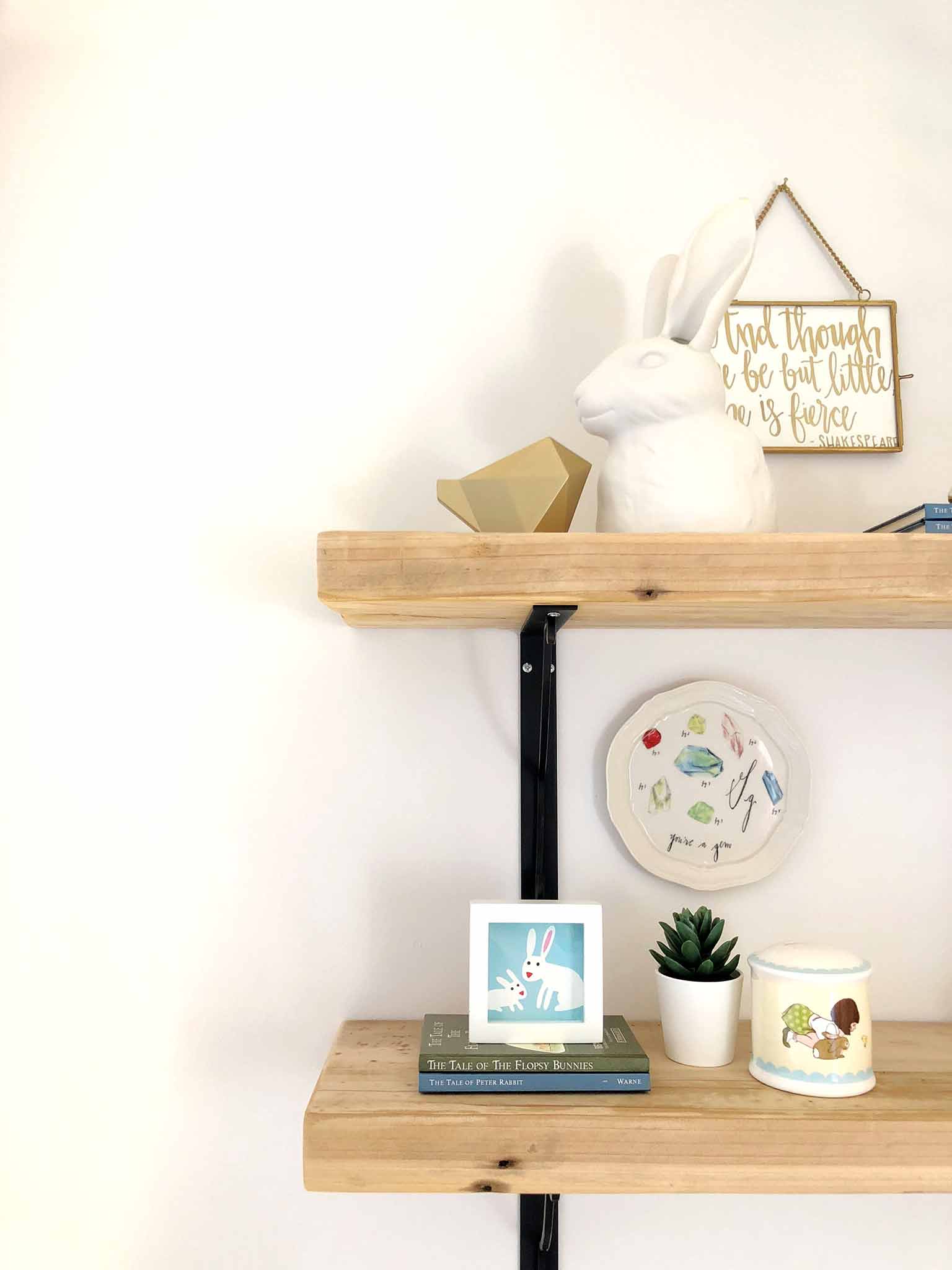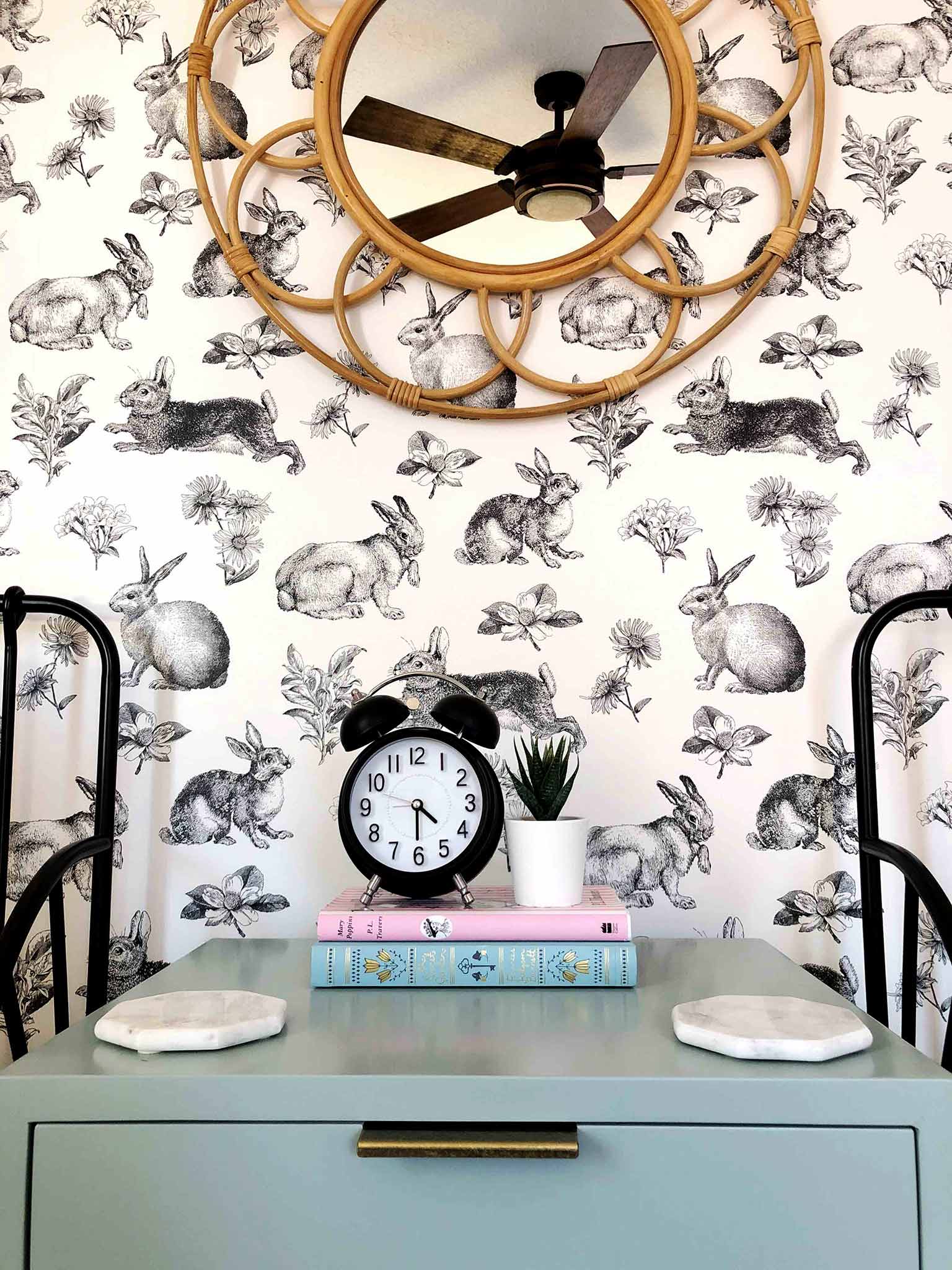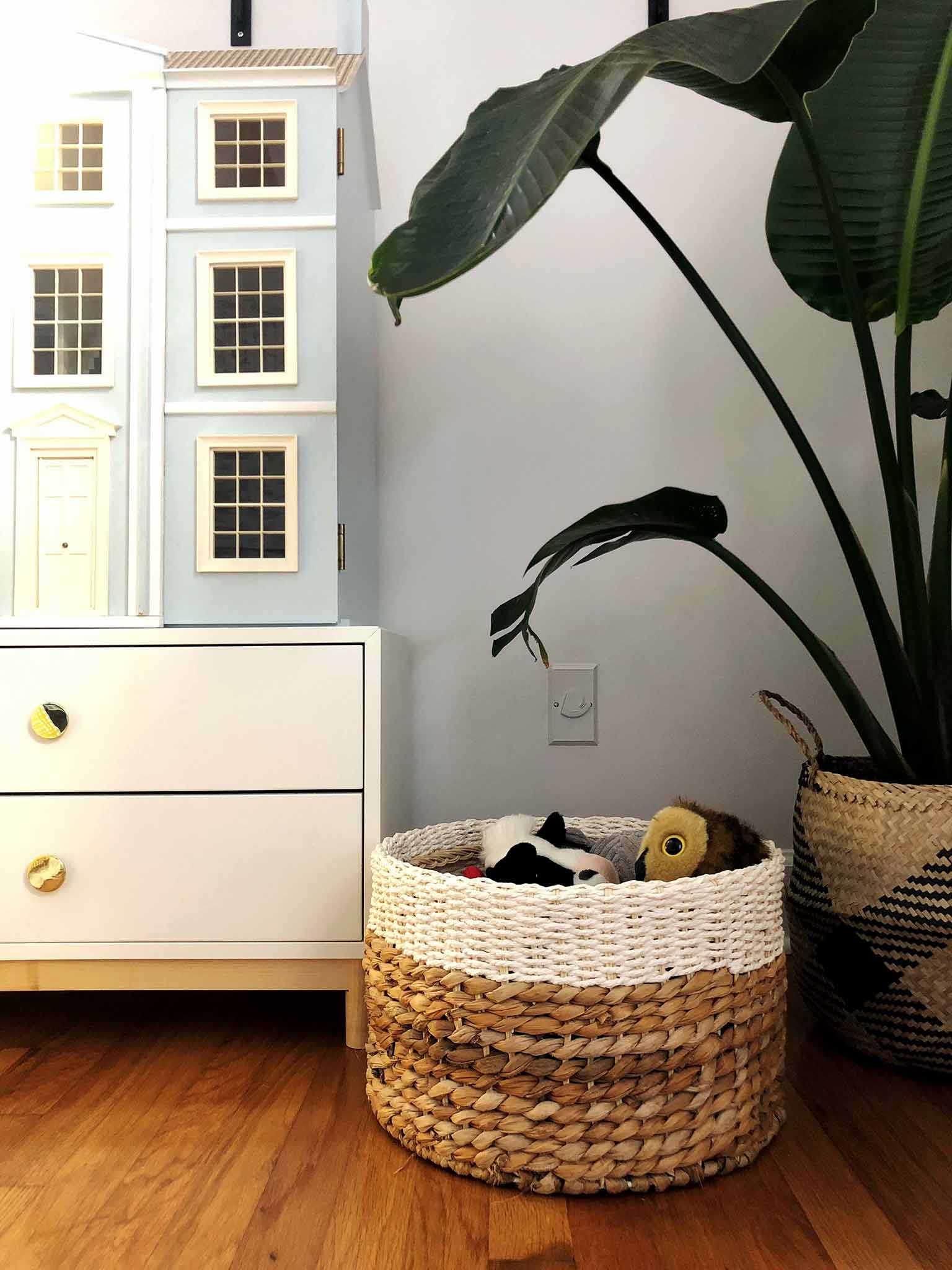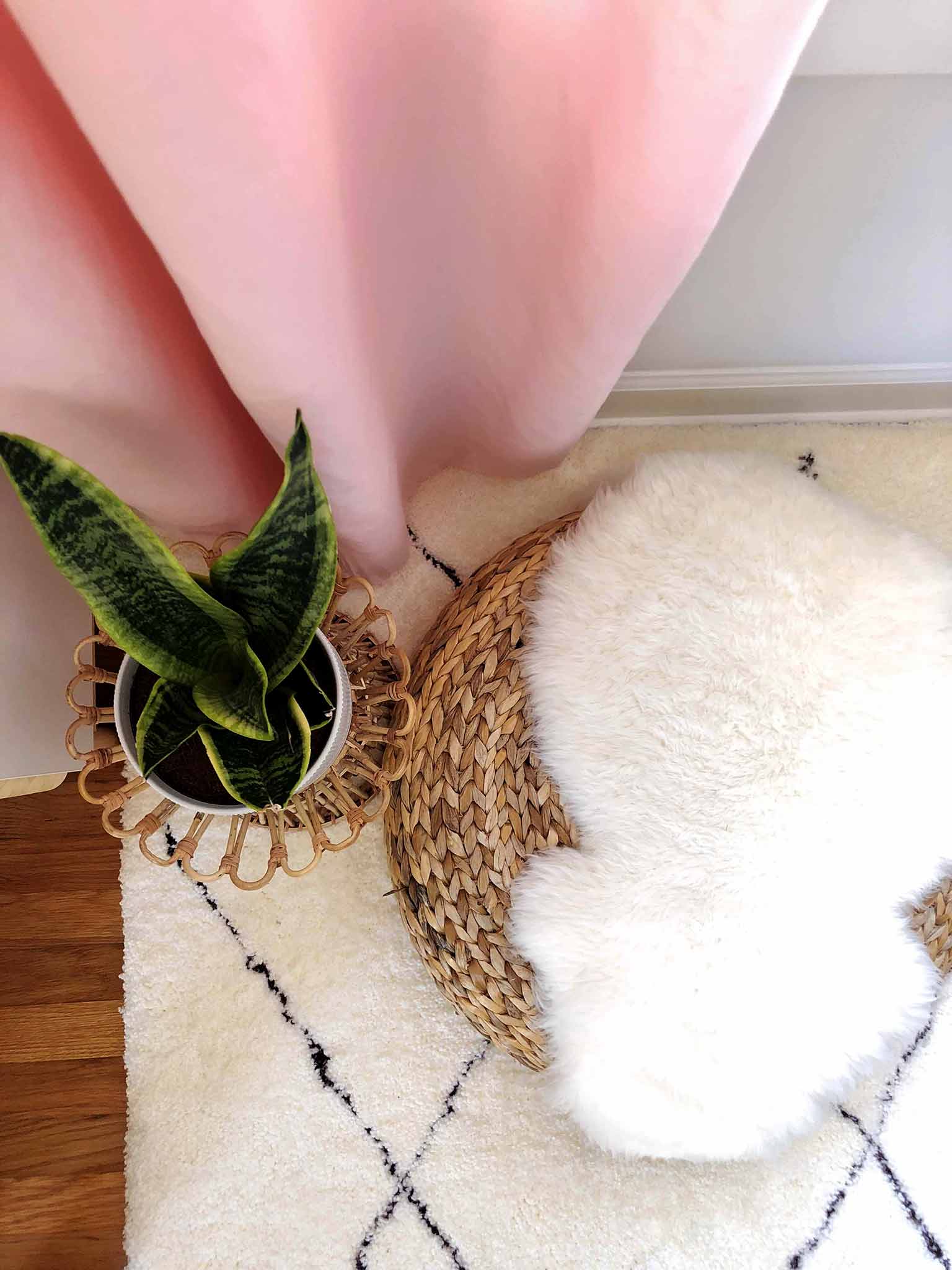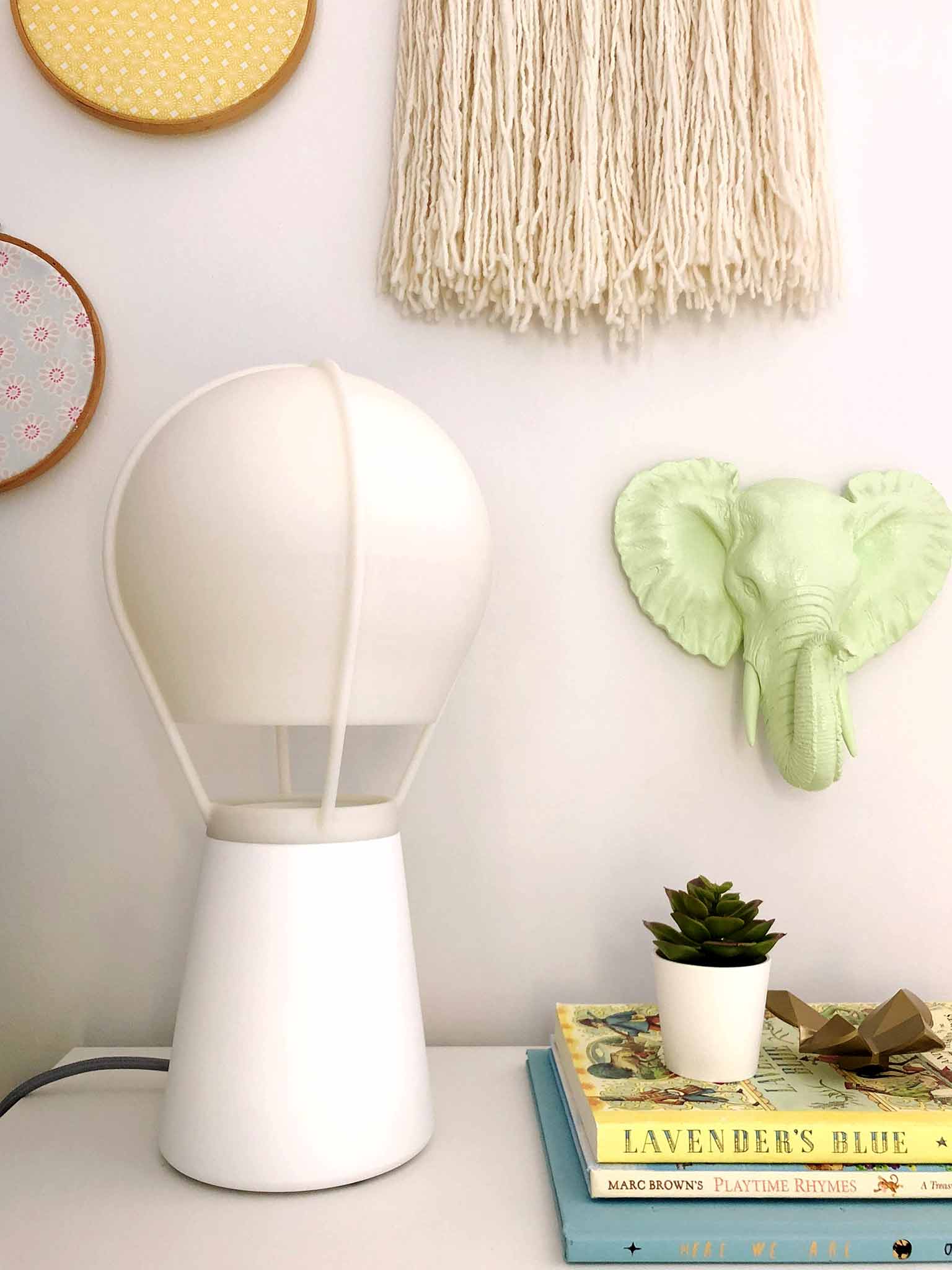 I'm so desperate to share more, but I don't want to ruin the big reveal—I do hope you'll check back in next week to see the room in full! In the meantime I'll be busy hanging the rest of the artwork, finishing styling the room and doing a final coat of paint on two of the doors. Then it will be photoshoot time, and I'll be able to share away!
Are you a fellow ORC Guest Participant? I've written a guide (which you can read here) and designed a printable planner to help get you organized for the challenge! Simply put in your email below to have the PDF planner emailed to you: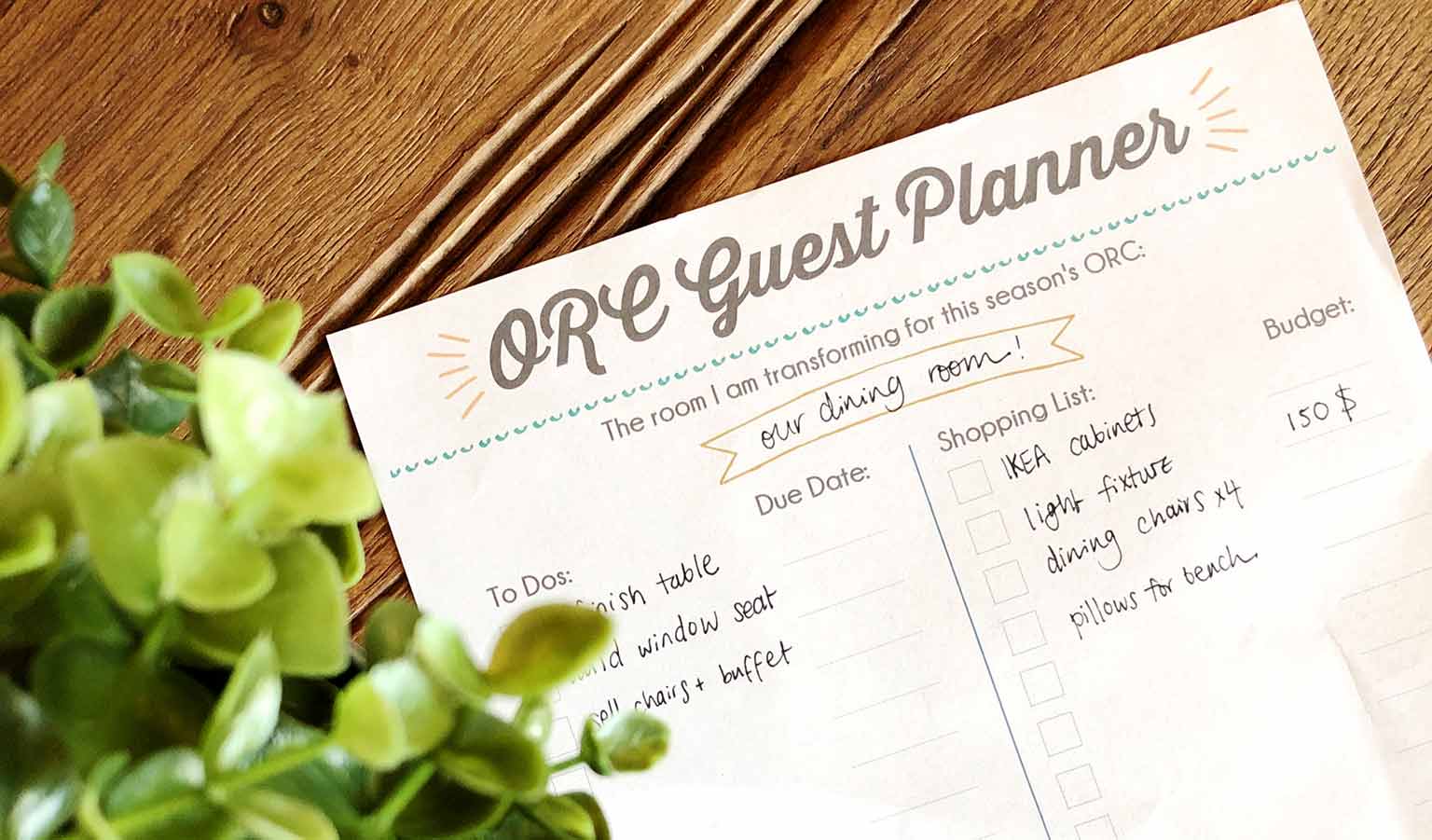 Remember, you can view all the other talented guest participants here—head on over and tell them I sent you!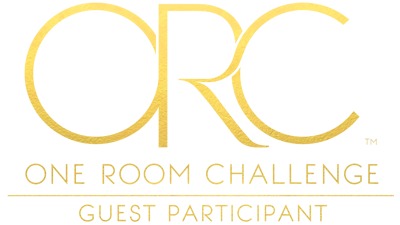 ---