As I mentioned in my Summer Round-up, our outside space is in need of some love and attention. We first started having work done on it with a new driveway and patio around a year ago, but it's still not finished. And the longer we leave it the harder it is to get it done. In fact, I wrote a post back in February telling you that I would be sharing the finished space a few weeks later. Welp. That clearly did not happen.
For some reason, out of all the spaces we have renovated in our home, this is the one that has been hardest to finish. I don't know whether it's because it has been a very stressful process for various reasons, or because the Florida humidity always seems to set us back (it's brutal, you guys) but we just cannot make progess on this project!
But fear not, because our tide is turning. The in-laws are coming to stay in our guest house in November for three weeks, and that means ONSITE CHILDCARE! (Can I get an 'Amen'??) The weather should have cooled off a little by then, so we are going to crack on and get it done! Just you watch us!
Here's where we were at in February: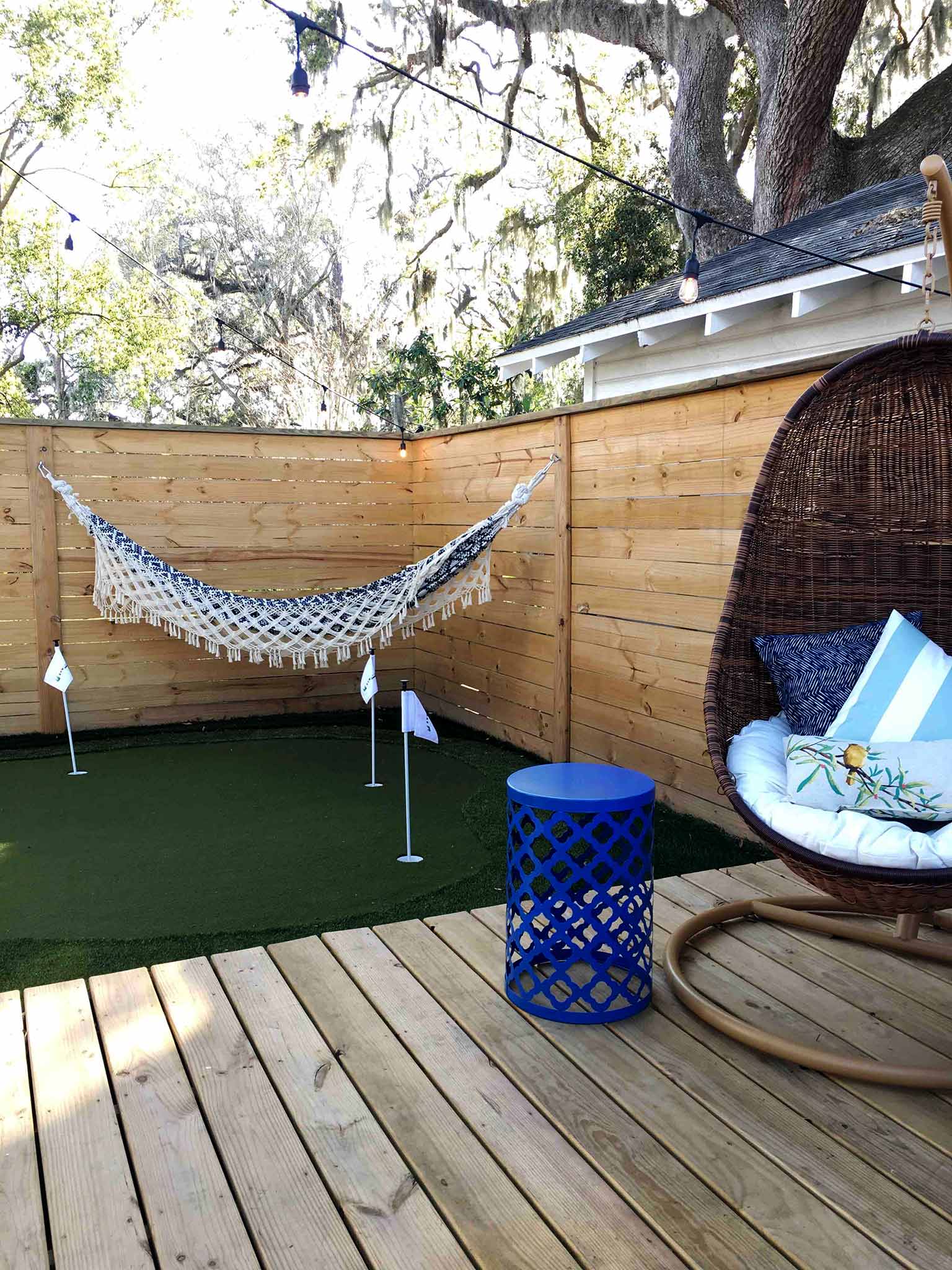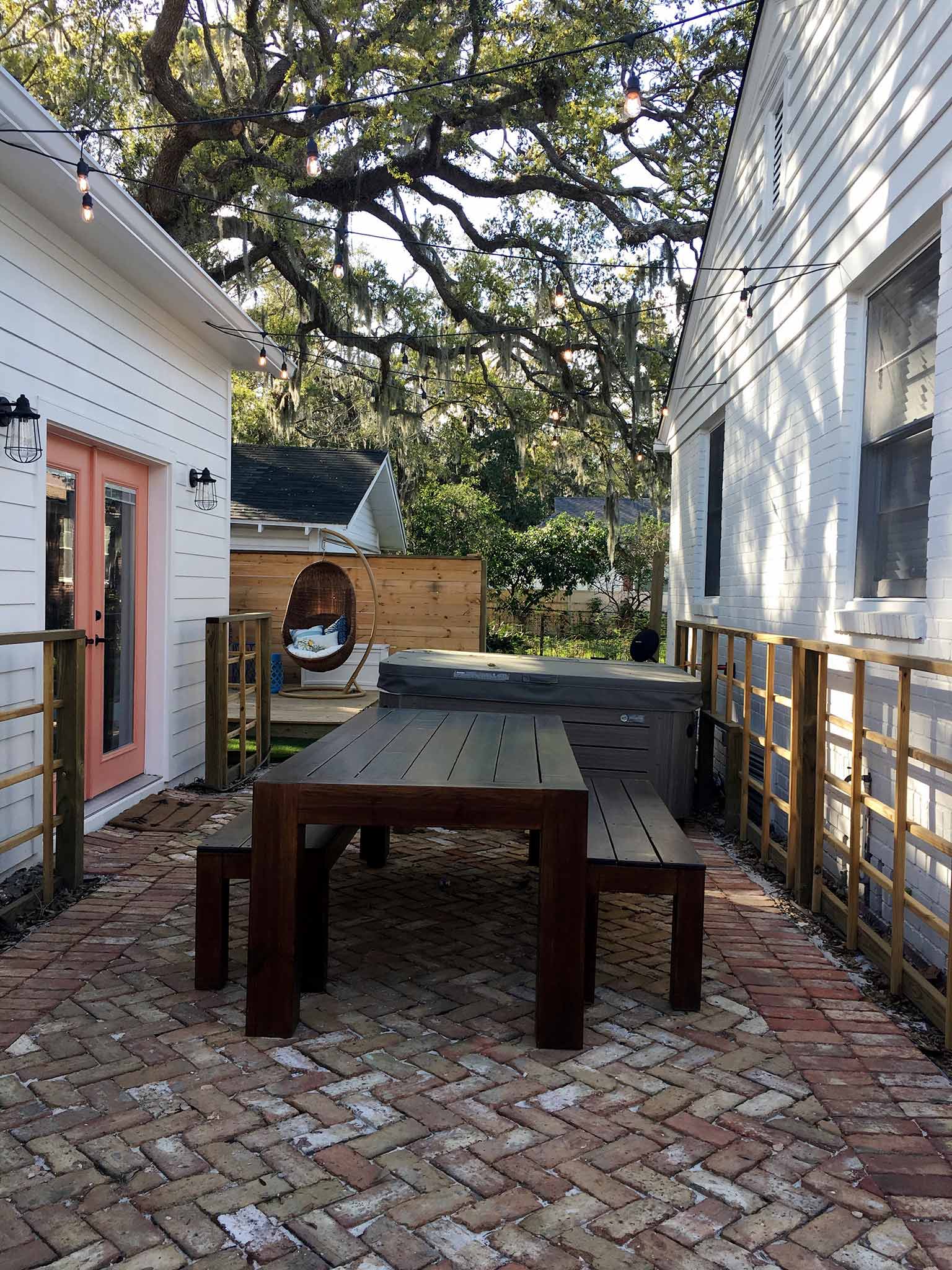 By the way—these are our swing chairs and they are the BEST THINGS EVER. So comfortable!
And before I launch in to what we are gonna get done, here's where we are at right now. Warning: it's not pretty, so you may want to avert your eyes.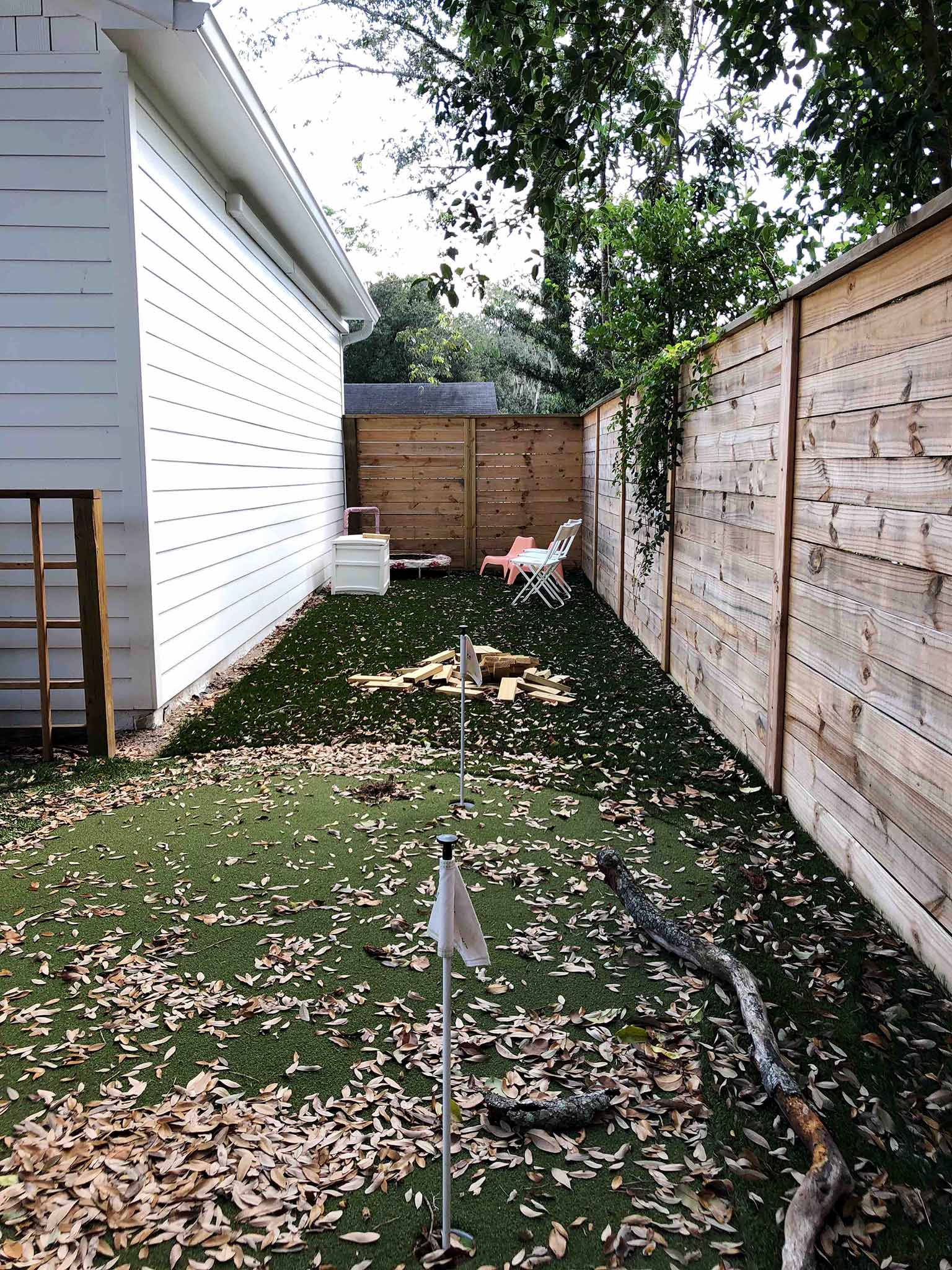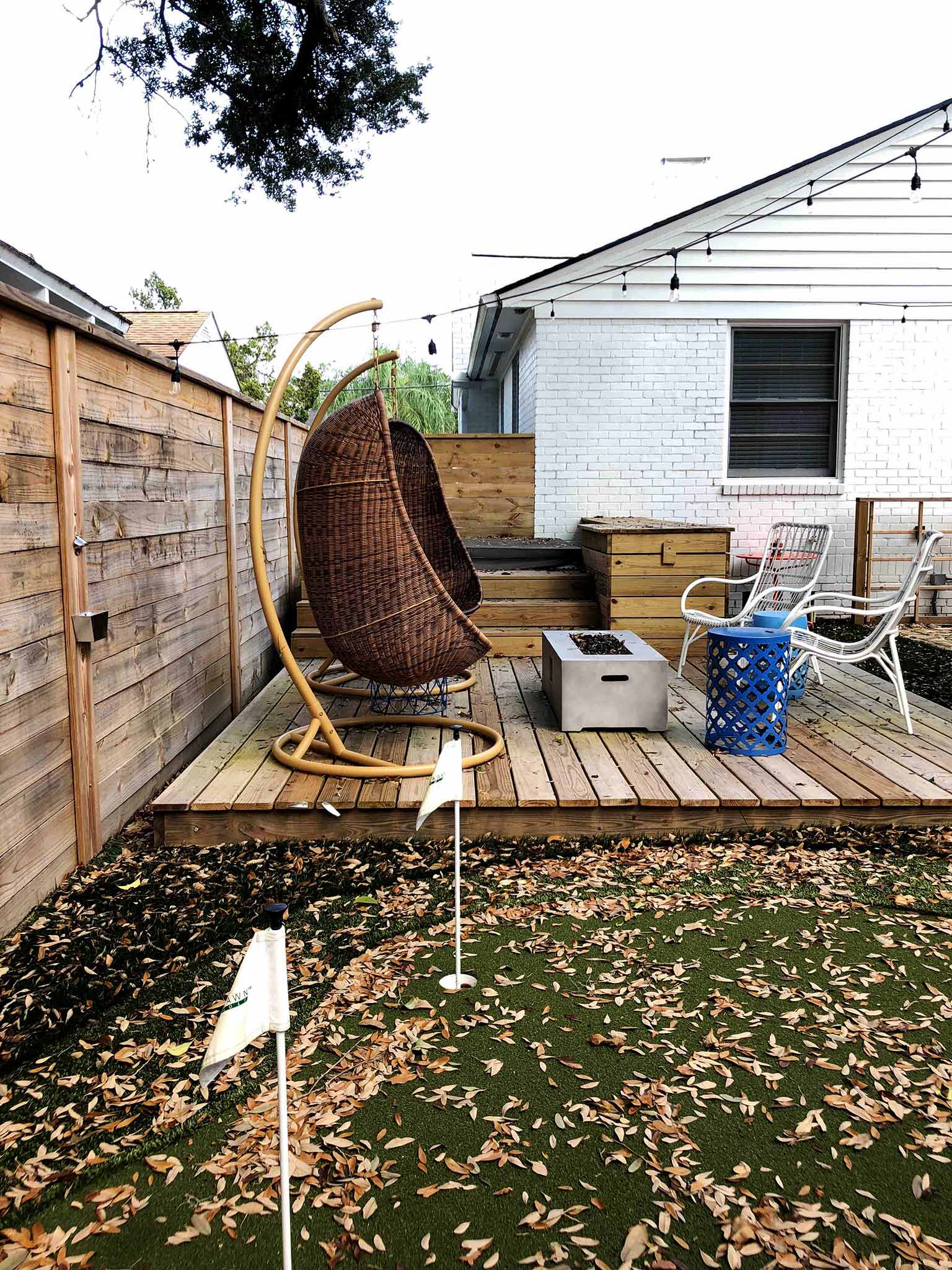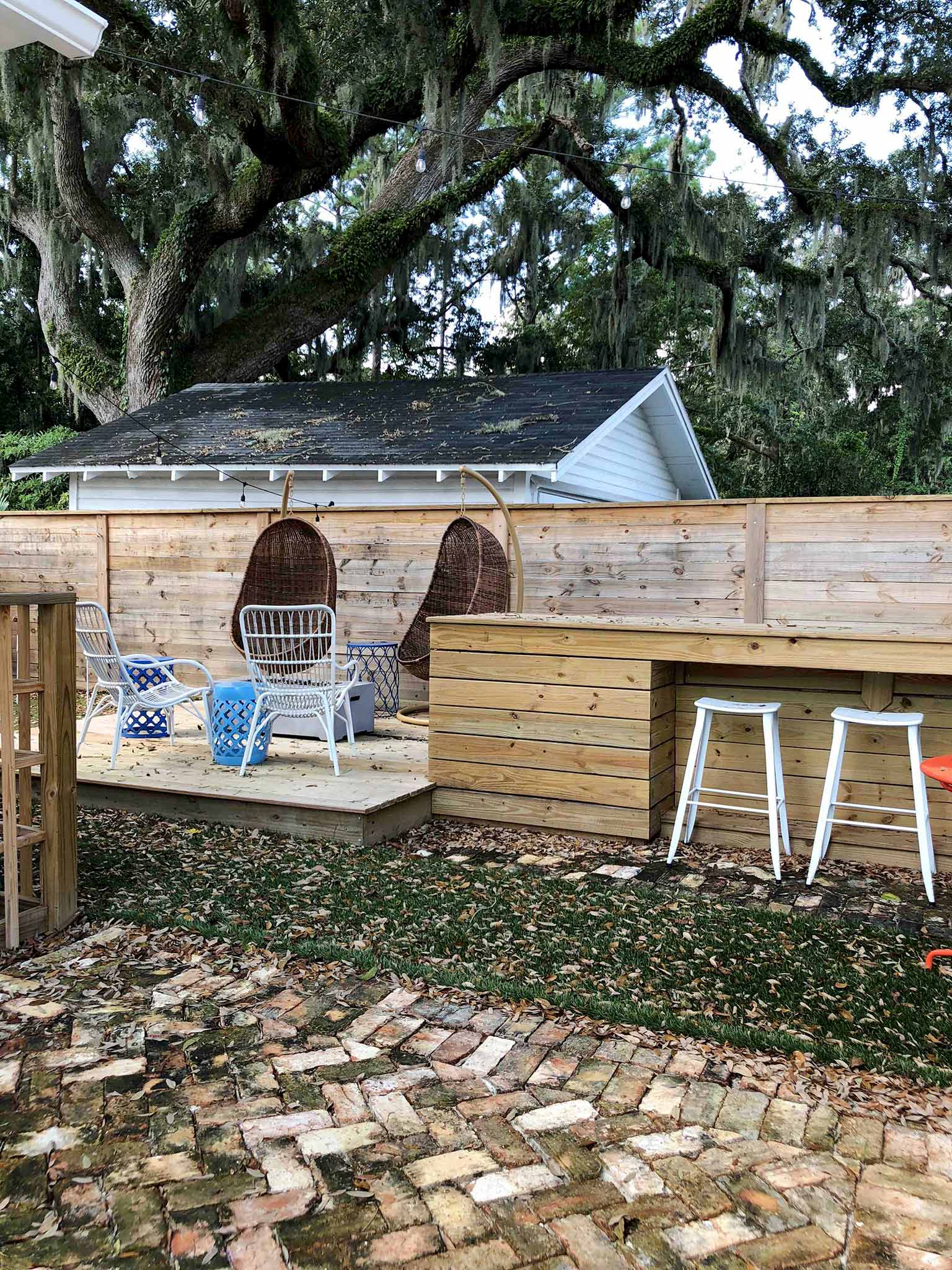 Our hot tub is now in the right place, and the deck/bar surround is finished, so I guess that's progress...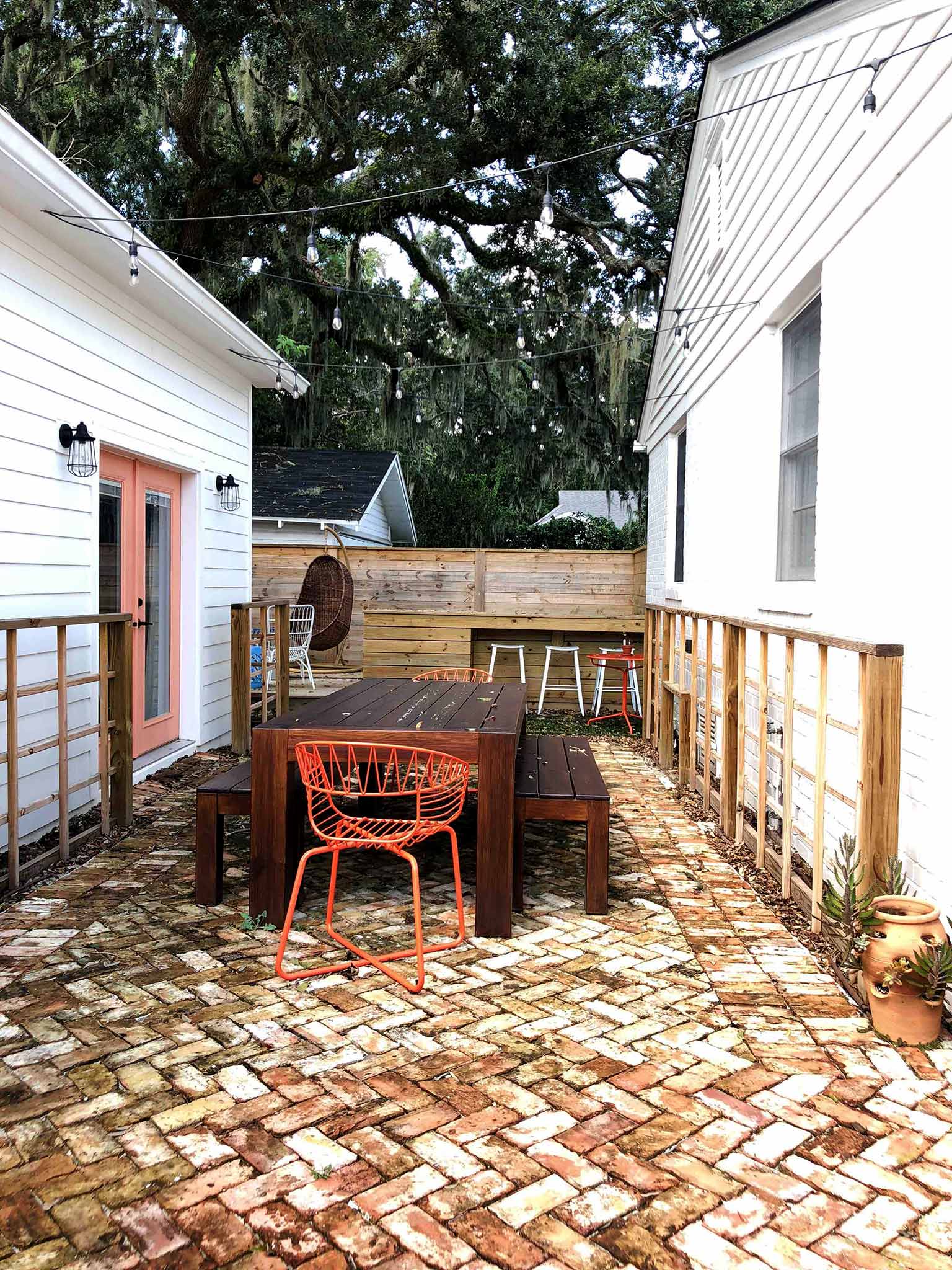 The Florida humidity has not been kind to our reclaimed brick patio. Although we had it sealed, it still needs a really good scrub to remove the mildew.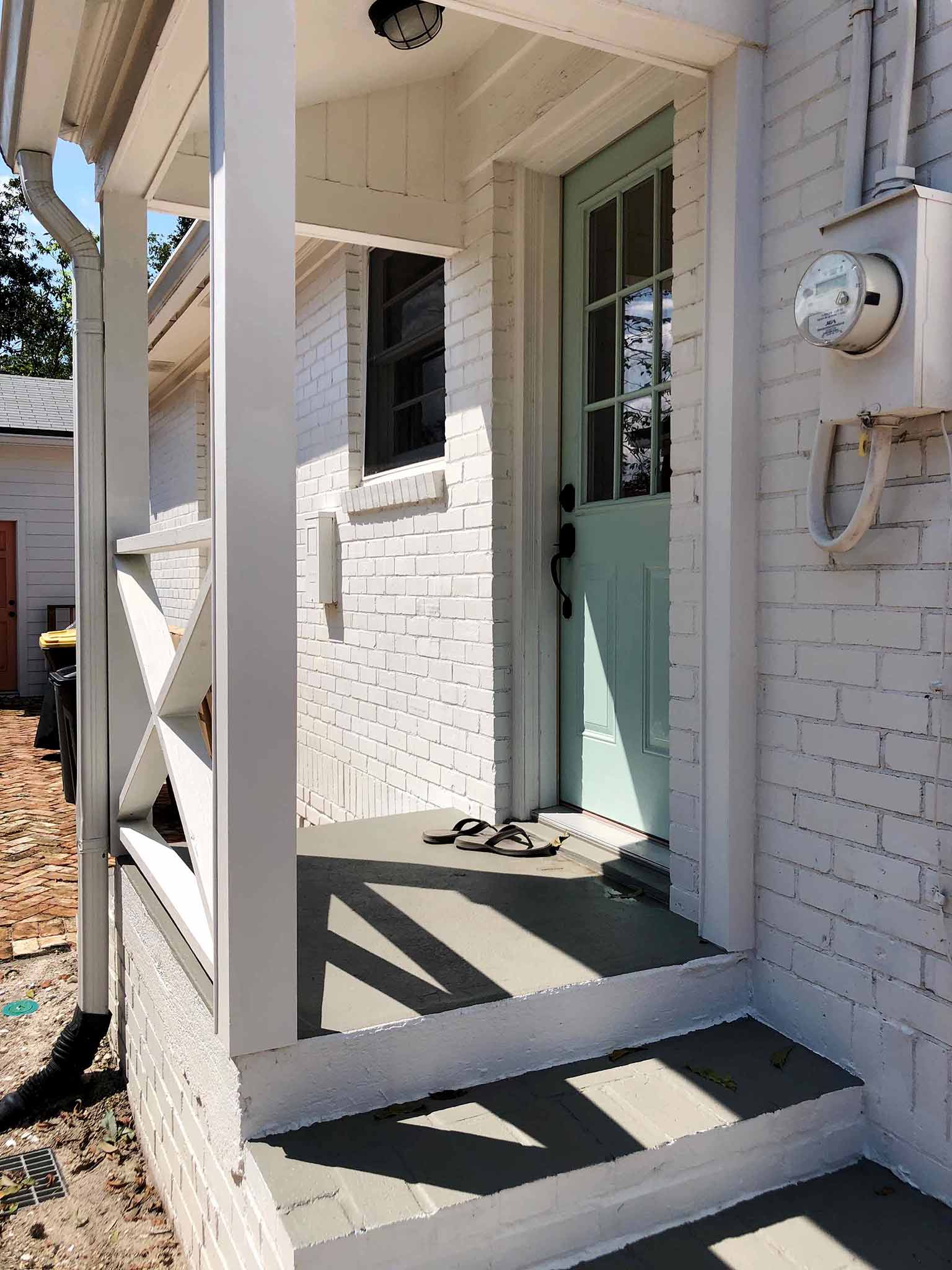 The steps were painted while we were on vacation and somehow the request for 'charcoal gray' got translated as military gray. I'm planning on keeping it, but adding a stencil pattern with black and white to break it up a little.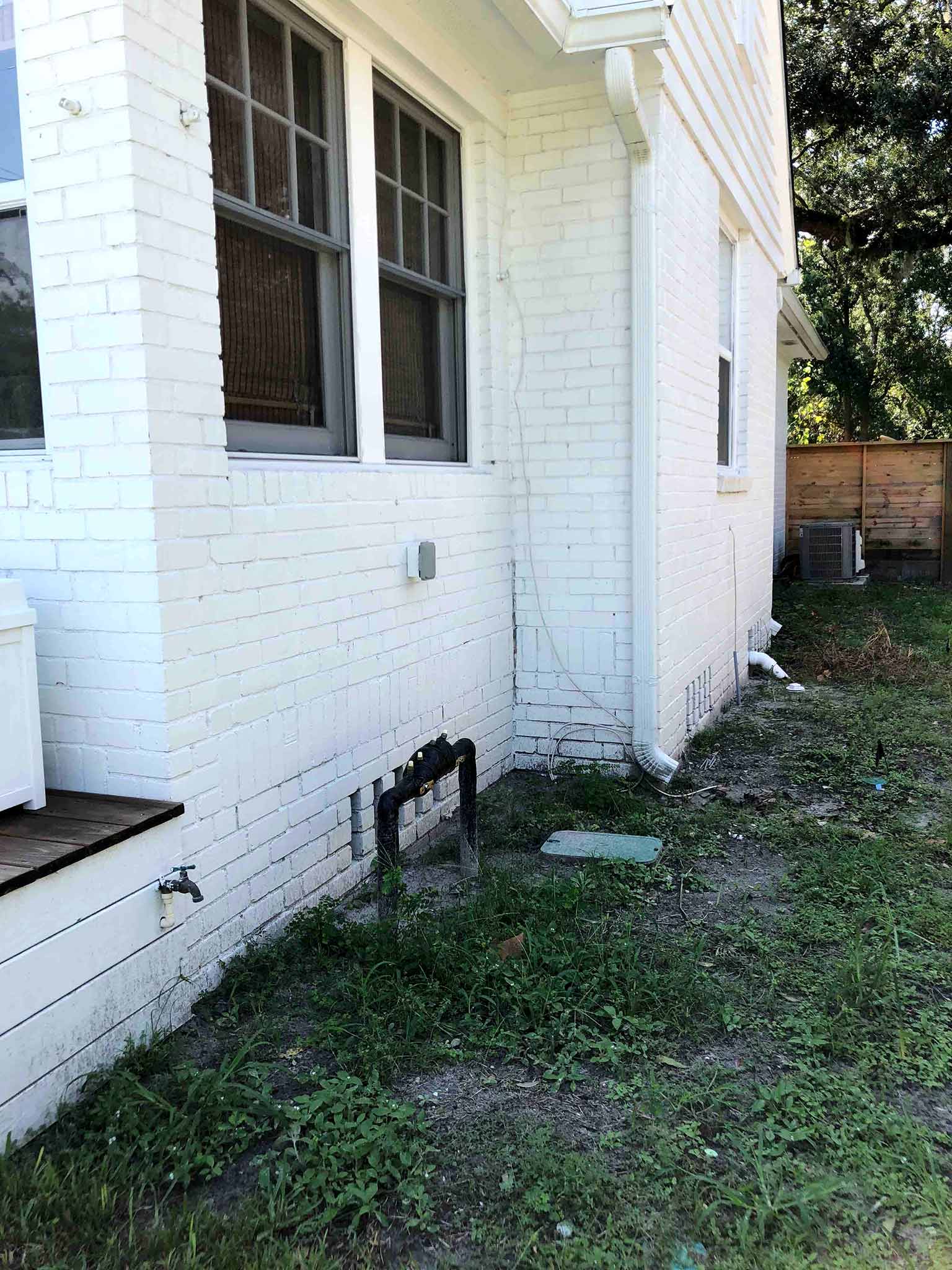 The other side of our house. It's just terrible.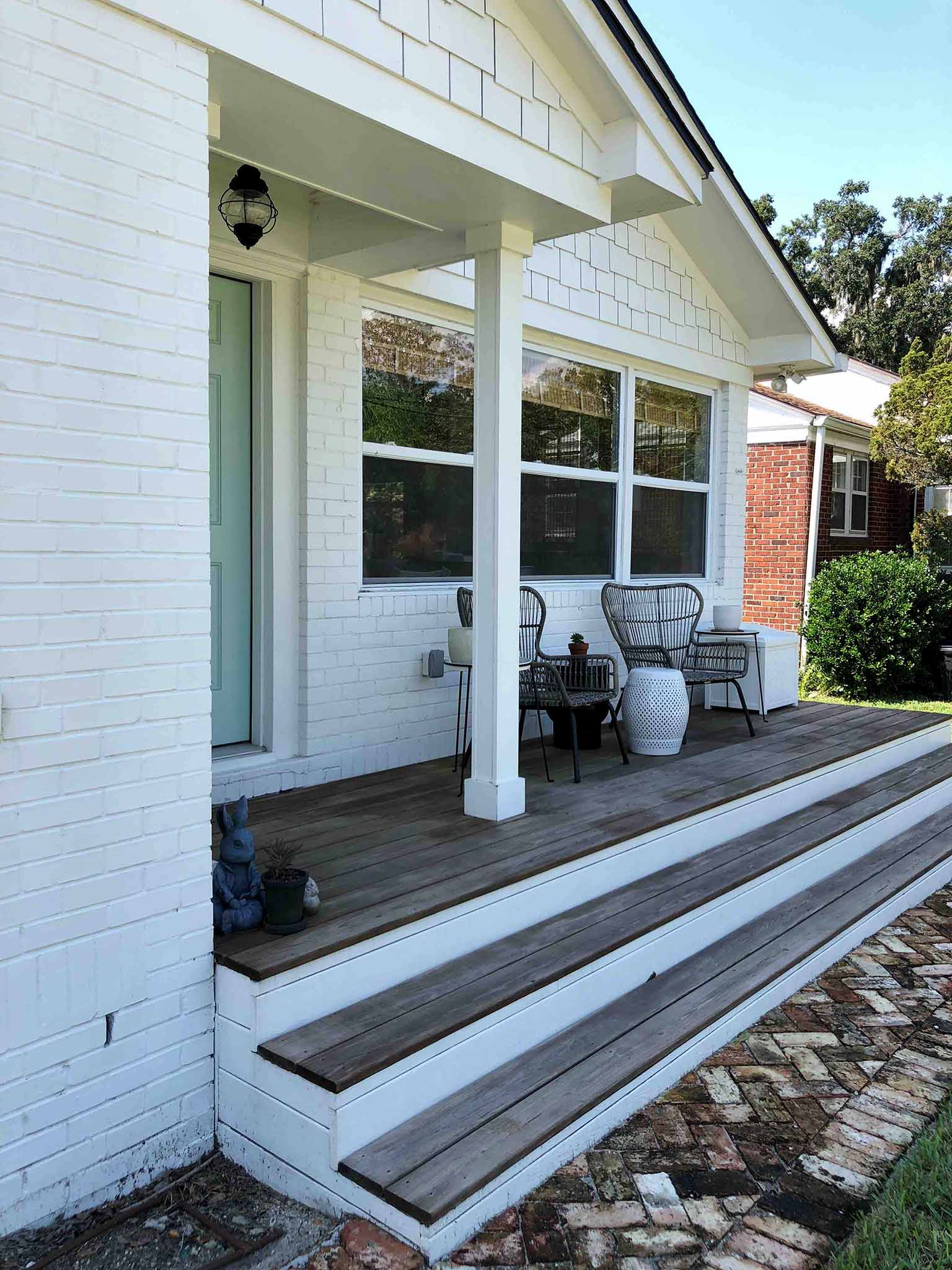 The sun has faded our newly stained deck already. I'm planning on redoing it, and adding some updated decor to the front porch.
I already feel more motivated just sharing this publicly, so thanks for keeping a girl accountable! And if you, like us, are struggling with project fatigue in an area of your home or outside space, then here are some of my best tips for getting out of the slump and moving things along again!
ONE: WRITE IT DOWN
I started a shared google spreadsheet with my husband and put every single thing on it—things to do, things to buy, things to hire out. Every time I think of something else, ON IT GOES. Out of my brain and onto the spreadsheet.
In our case, here are our biggest items to tackle:
Cleaning, sanding and staining alllll the wood (fence, deck, bar)
Planting! We have plans to grow some veggies on one side of the trellises, and some floral scented climbers on the other side.
Spruce up the front deck, and makeover the side porch.
Install something fun for the kids—maybe a giant chalkboard or plexiglass for markers.
Clean up after our construction work—pressure washing, window cleaning, and paint touch ups.
TWO: PLAN IT OUT
Once you have your Big List, you can start assigning deadlines. How long do you expect each task to take you? When do you plan on tackling them? Does it require anyone else or a trip to the store beforehand? To help further, you can add things to your calendar so that you don't overschedule yourself.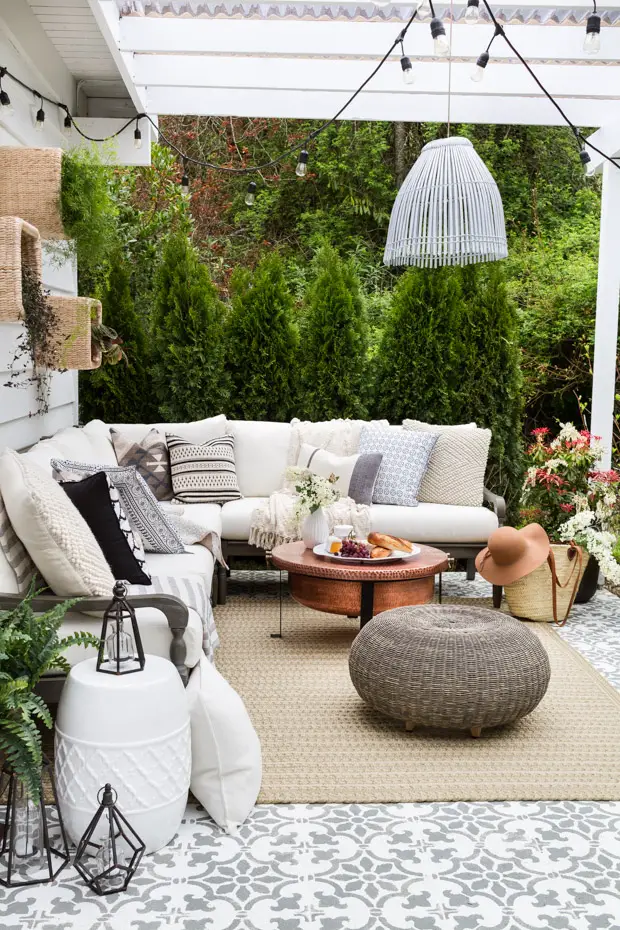 Source: Zevy Joy
THREE: START SMALL
The point is, just START. I'm planning on sprucing up our front porch next week. It should take me a day or two, and it just needs a good clean up and some new plants. But by starting on something, I'm hoping to get momentum to tackle the next thing, and then the next...you get the idea.
FOUR: GET SOME HELP
Ask some friends, family or teenage neighbors that want to earn a few bucks. Many hands make light work, and there is nothing more satisfying than seeing progress in a short space of time. (The beers and pizza are on you, by the way.)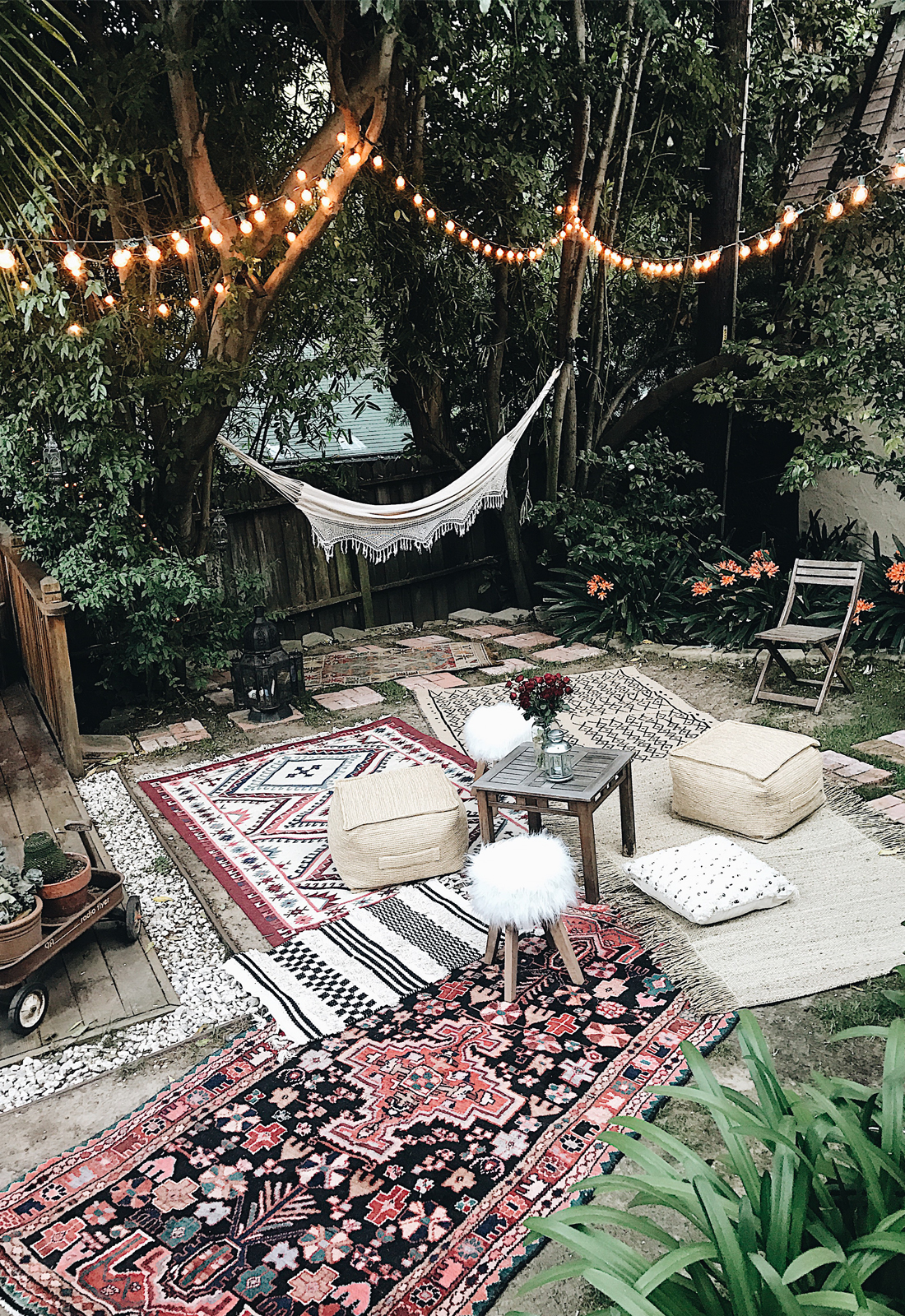 Source: Allison McNamara
FIVE: MAKE IT FUN
I guess this is linked to point four, but it's definitely worth saying. Projects are hard work, but there is something super satisfying about getting your hands dirty and grafting to make something happen. Change your perspective and see what happens!
SIX: CELEBRATE THE PROGRESS!
It may take you two months (or two years) to finish your project, but make sure you celebrate every single win along the way! Set some time aside to enjoy the space you are creating, and take regular breaks to rest. It's important.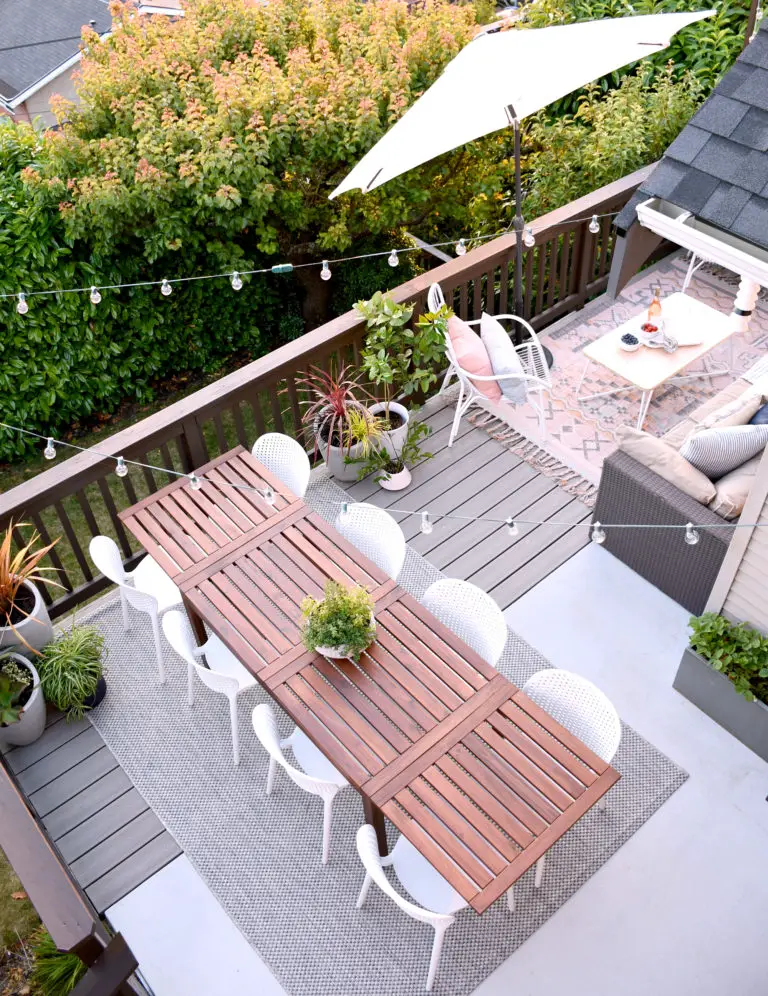 Source: House Updated
I can't wait to share all the progress on our backyard space over the next few months! I will probably be doing so over on my Instagram stories, so please come and stop by there and say hello!
---