We've been taking it slow and steady on the bigger projects this week. After the table refinishing saga of last week, we learned that squeezing big projects into small windows of time is not a good approach for us. Thankfully this week there have been no major hiccups (so far!) and it's definitely been good for our stress levels to take things at more relaxed pace.
Here's the various stages of disarray that our home has moved through over the last few days: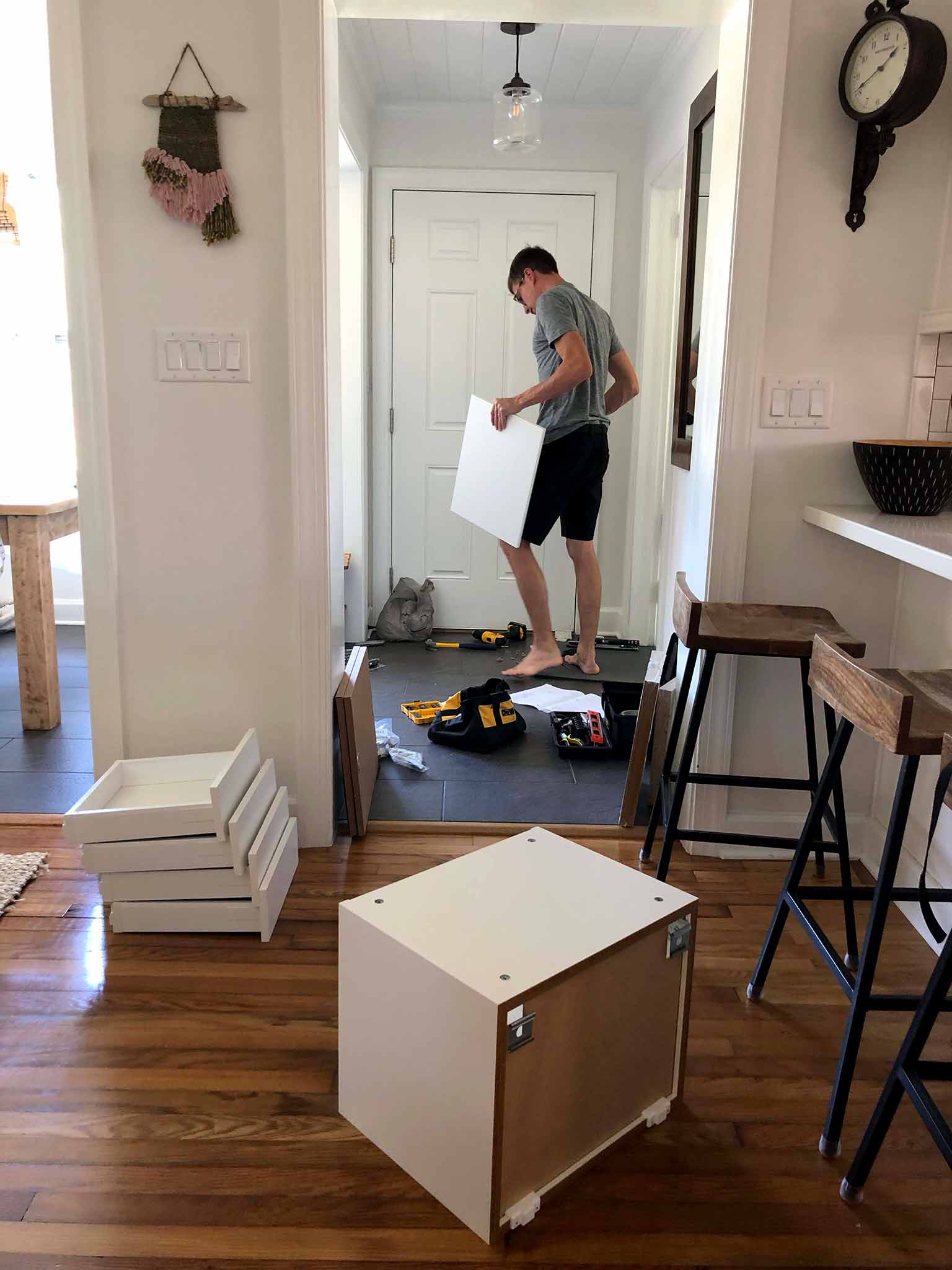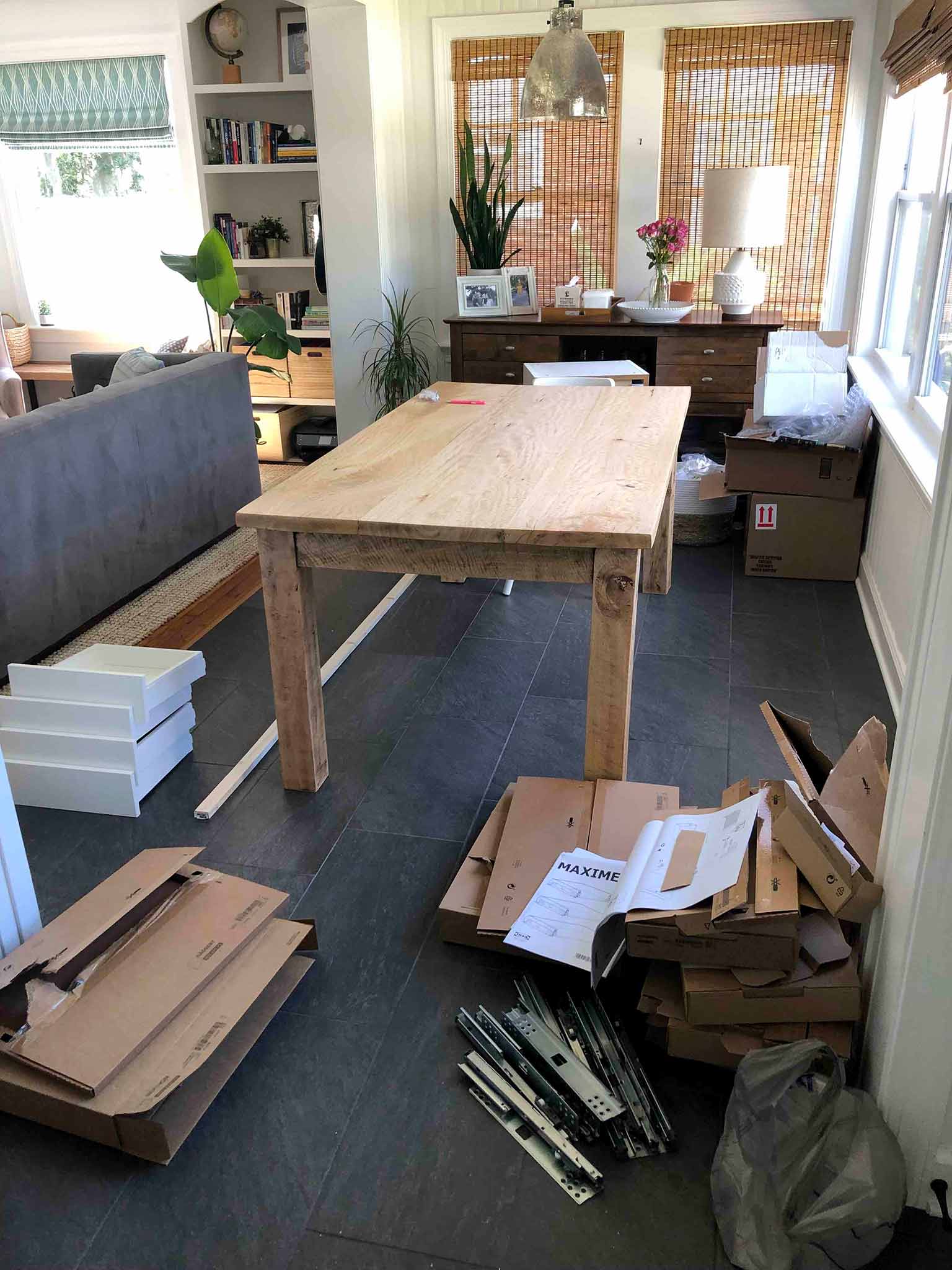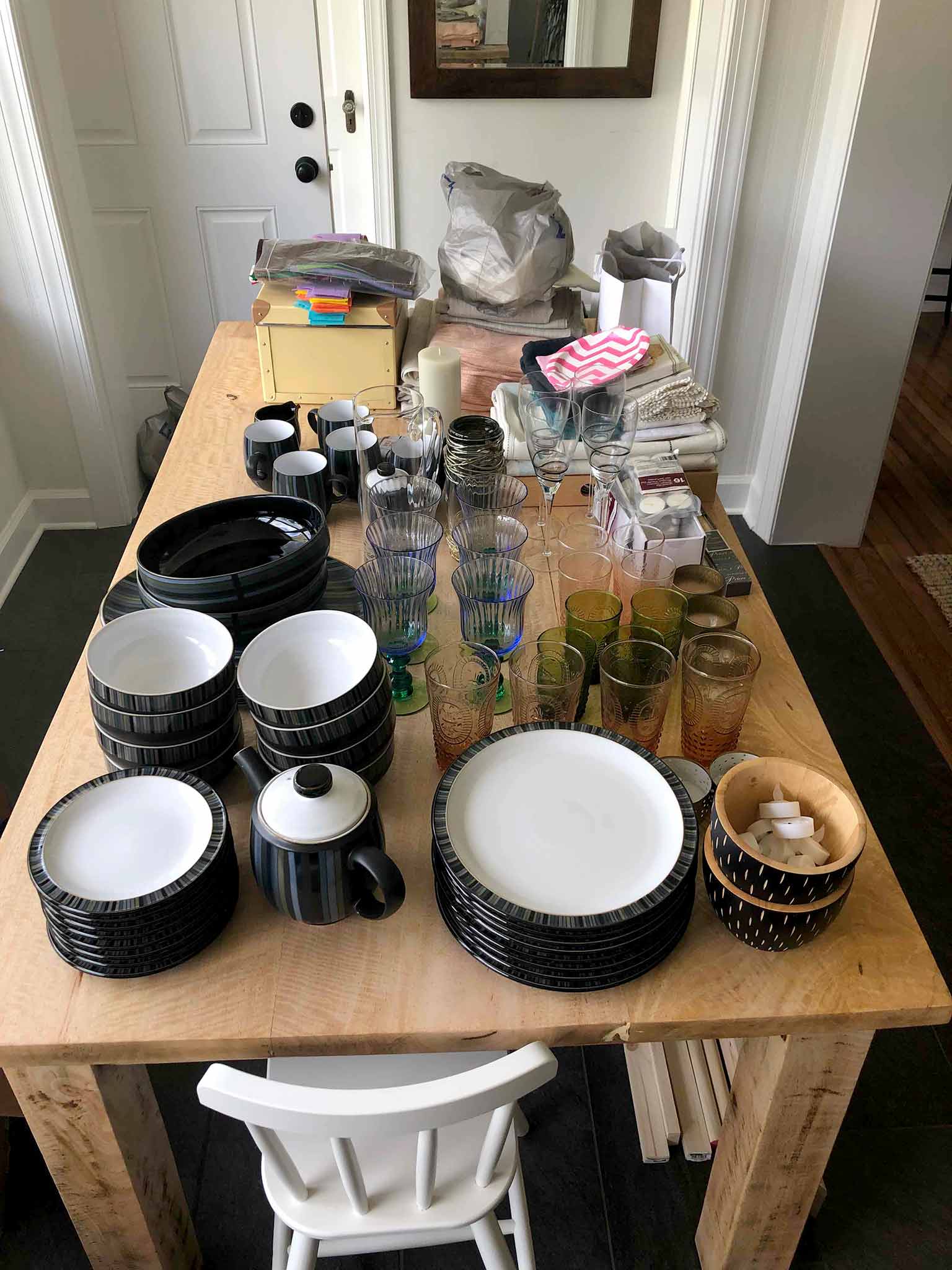 We've just taken the big wooden buffet to a consignment store, so we currently have zero storage in the space. Or chairs, for that matter... Boxes have been arriving left, right and center, so it's total chaos at the moment!
Anyway, since we are slap bang in the middle of two projects (the window bench and the fabric blinds) I thought I'd share some of the pieces I've settled on to give you a glimpse of what the finished space will look like.
THE ENTRYWAY
We have a pretty small entryway, and the storage piece we used to have in the space was a little too big, which meant that we would often bump into it. I was so happy to find a narrower depth storage unit at Urban Outfitters, plus it has a gazillion smaller drawers which will be so handy for all our office supplies (that's what we kept in our last dresser.) It doesn't arrive for another ten days and I can't wait to see how it looks!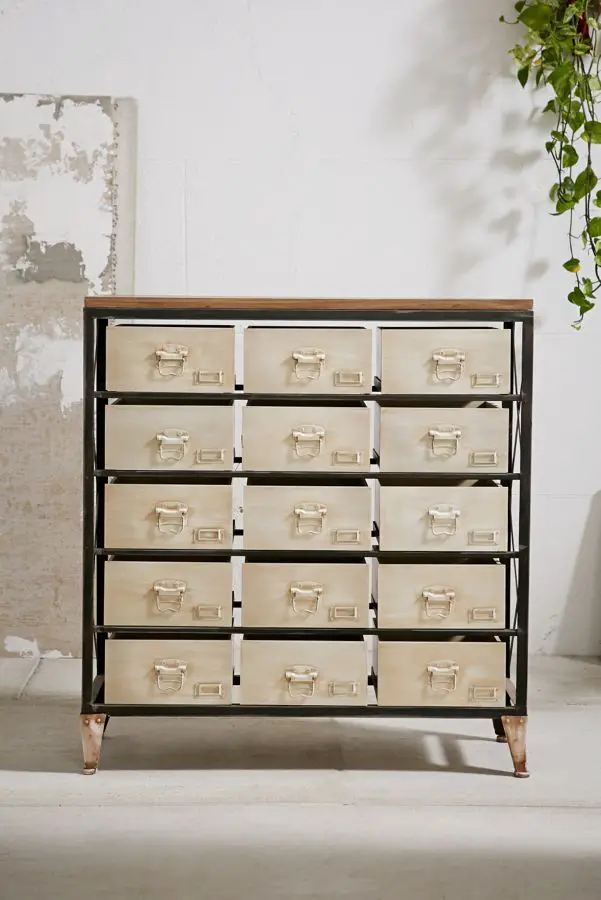 Industrial Storage Dresser
I've also purchased a small patterned area rug for inside the front door. I've had my eye on it for a while and I couldn't believe how good the quality was for the price! I'm excited to roll it out, but for now it's in the corner of our bedroom so that it stays nice until all our messy projects are out of the way.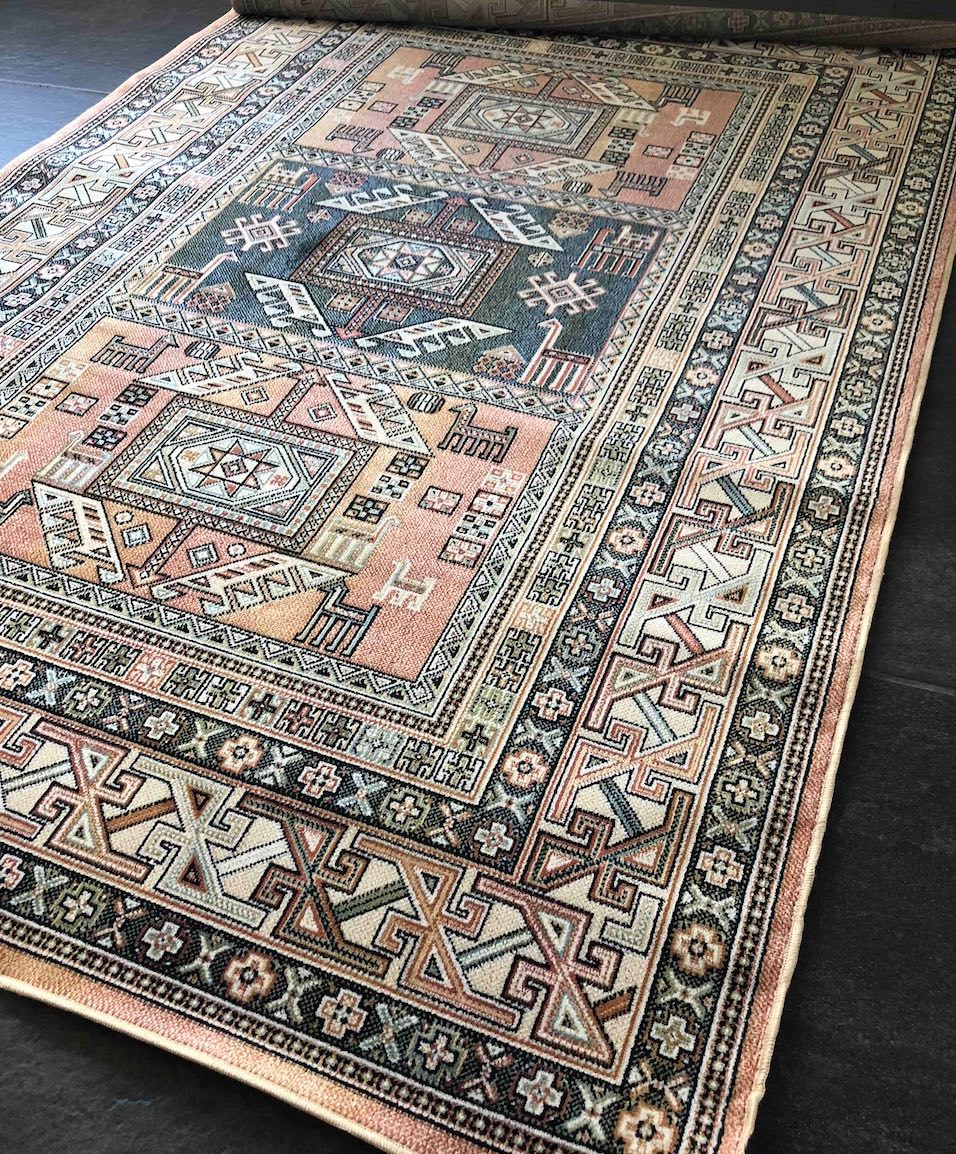 Ovid Area Rug
THE DINING AREA
To go with our painstakingly refinished dining table, I've ordered a new set of dining chairs and a mid-century style chandelier. I think the pale wood will contrast beautifully with the matte black finish. Our chairs have been shipped, and we should be able to install the light over the weekend!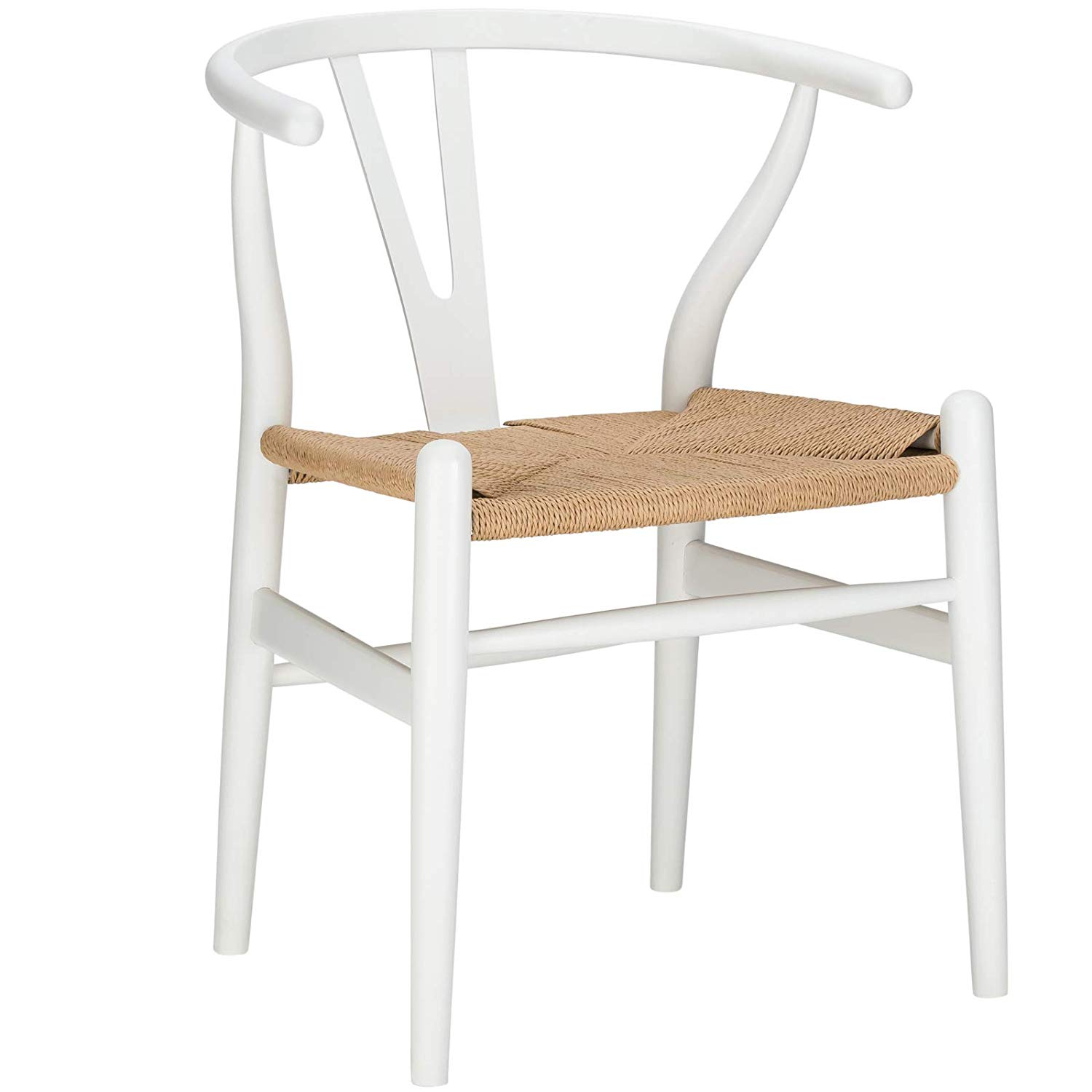 Poly and Bark Weave Dining Chairs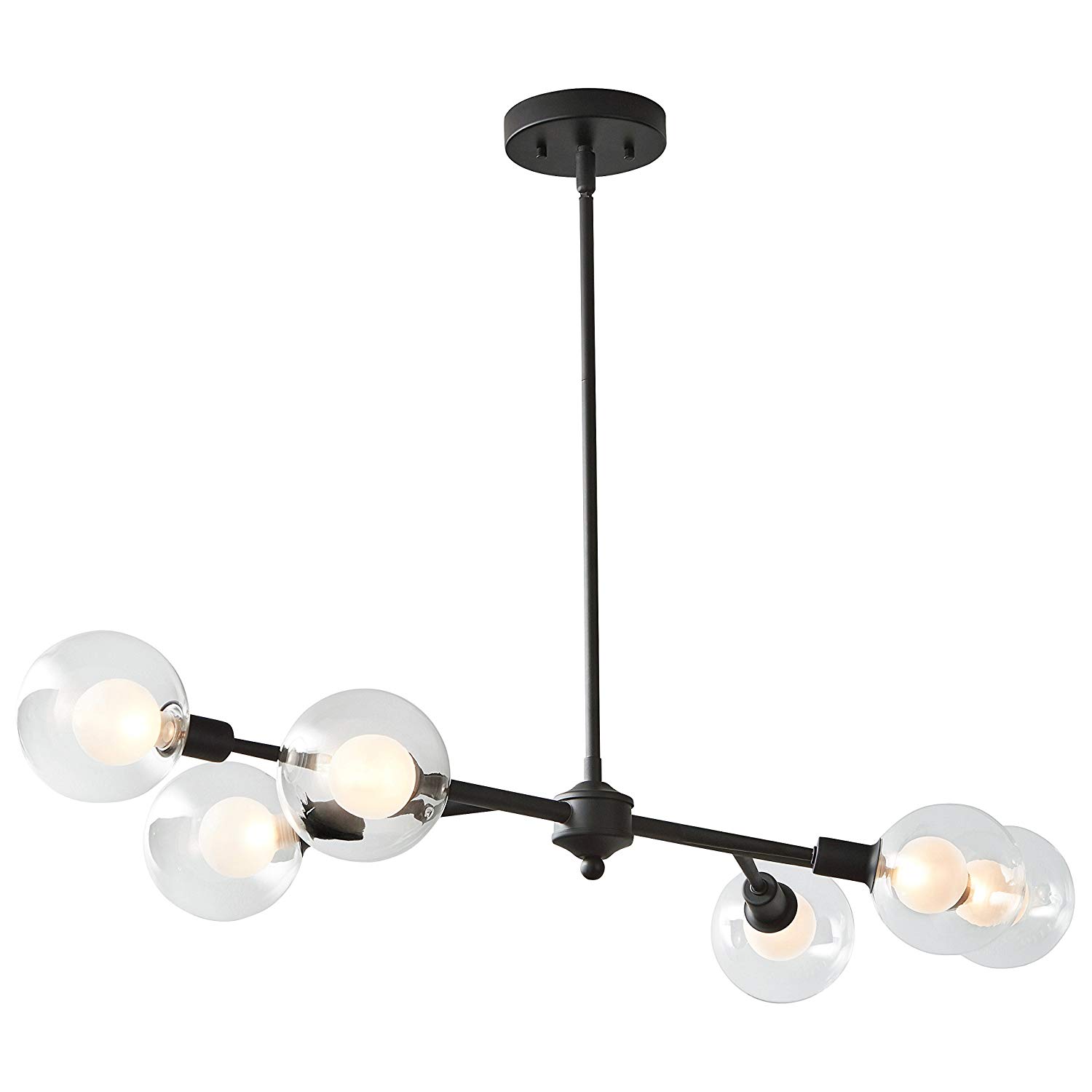 Matte Black Globe Chandelier
For the window bench that's currently in progress, I've picked out some gorgeous pillows from Etsy. They felt like a bit of a splurge, but I know they will add so much character and texture. Since the window bench is made out of plain old white IKEA cabinets, I wanted to layer in textures like leather and mudcloth, and these pillows will do just that. I also love supporting small businesses where I can, and Etsy is a great place to find them.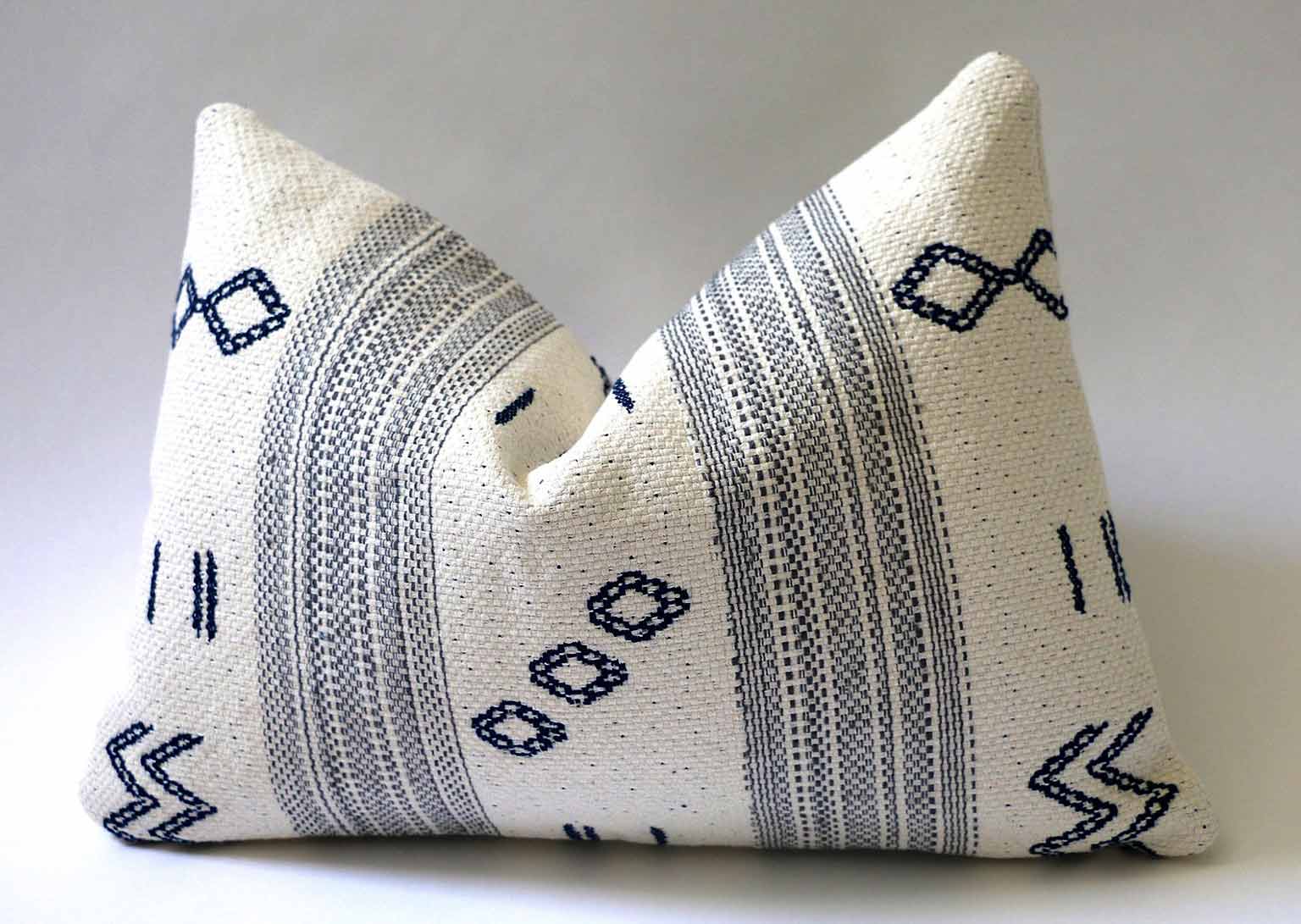 Blue Embroidered Pillow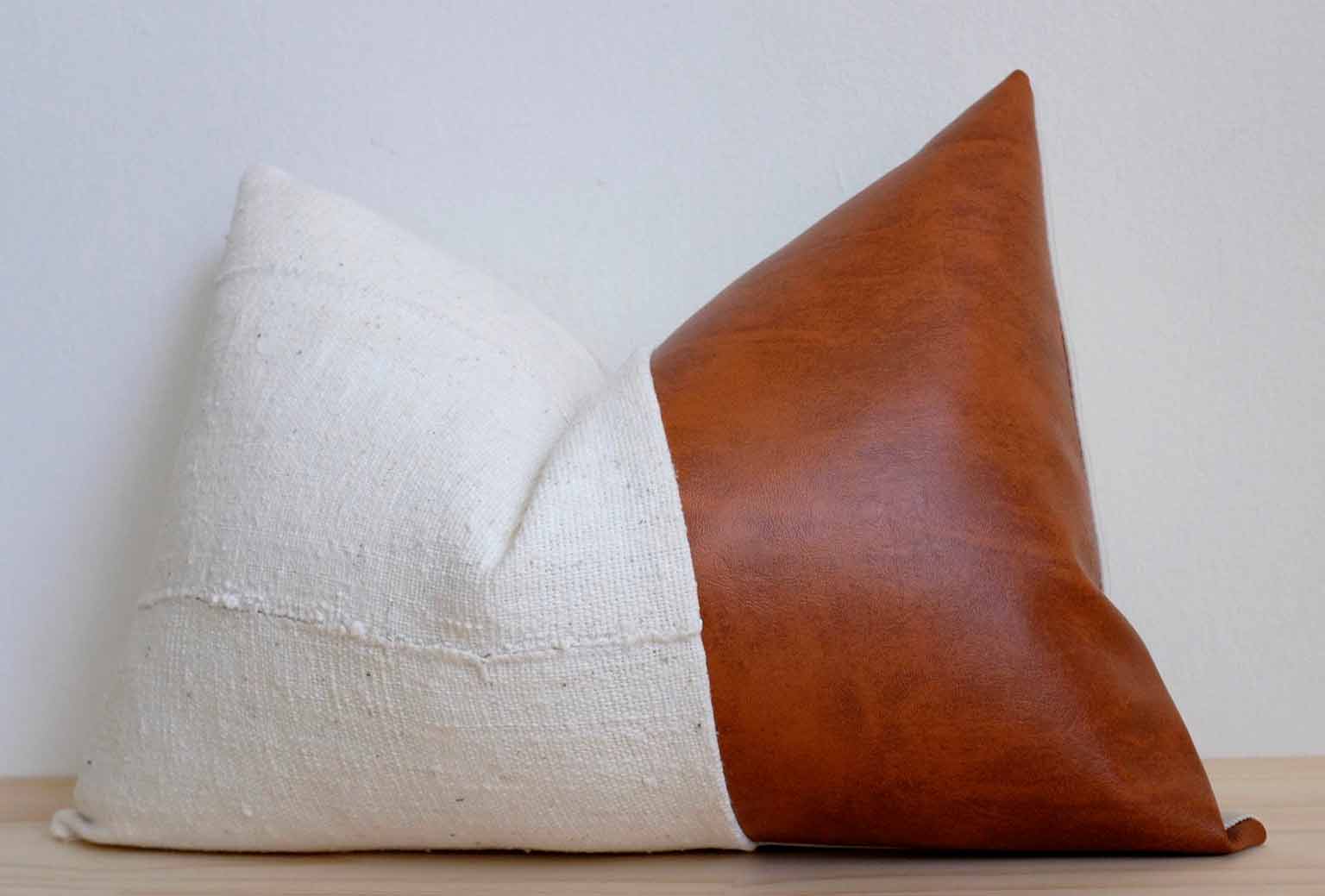 Mudcloth and Faux Leather Pillow Cover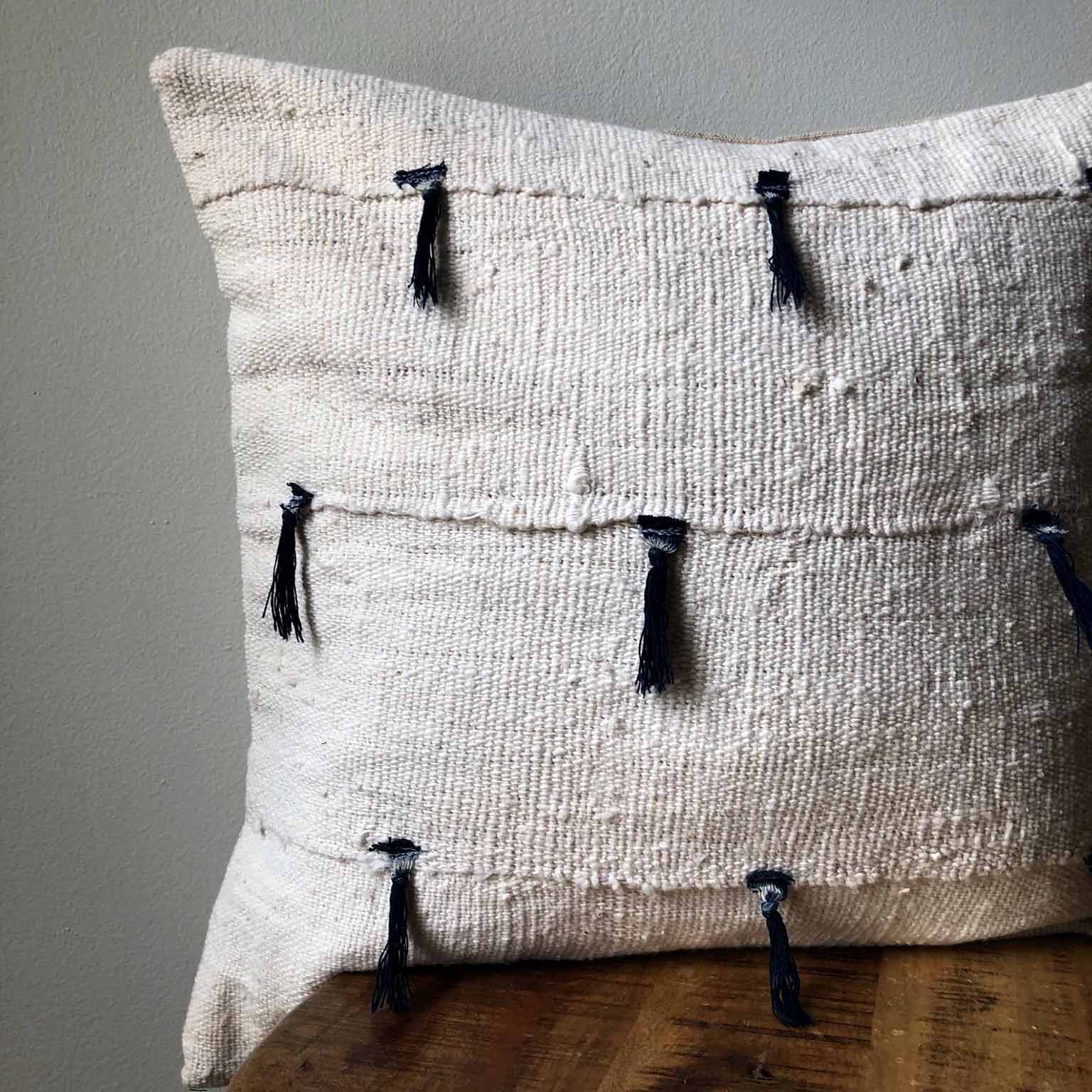 White Mudcloth Pillow Cover with Baoule Tassel Dots
In addition to these pieces, I've also been squirreling away lots of smaller accent pieces which I'm going to save for the big reveal! Next week I'll hopefully be sharing our window bench, or the fabric blinds—whichever gets finished first.
I can't wait to share the progress with you next week!
Catch up on previous weeks...
Week One: Inspiration, Mood board, and Plans
Week Two: Refinishing the Dining Table
Don't forget, you can view all the other talented guest participants here—head on over and show them some love!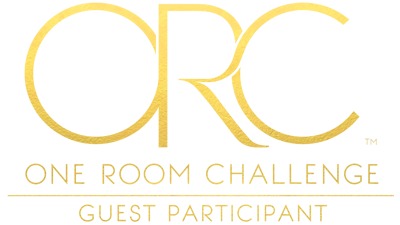 Are you a fellow ORC Guest Participant?
I've written a guide (which you can read here) and designed a printable planner to help get you organized for the challenge! Simply put in your email below to have the PDF planner emailed to you: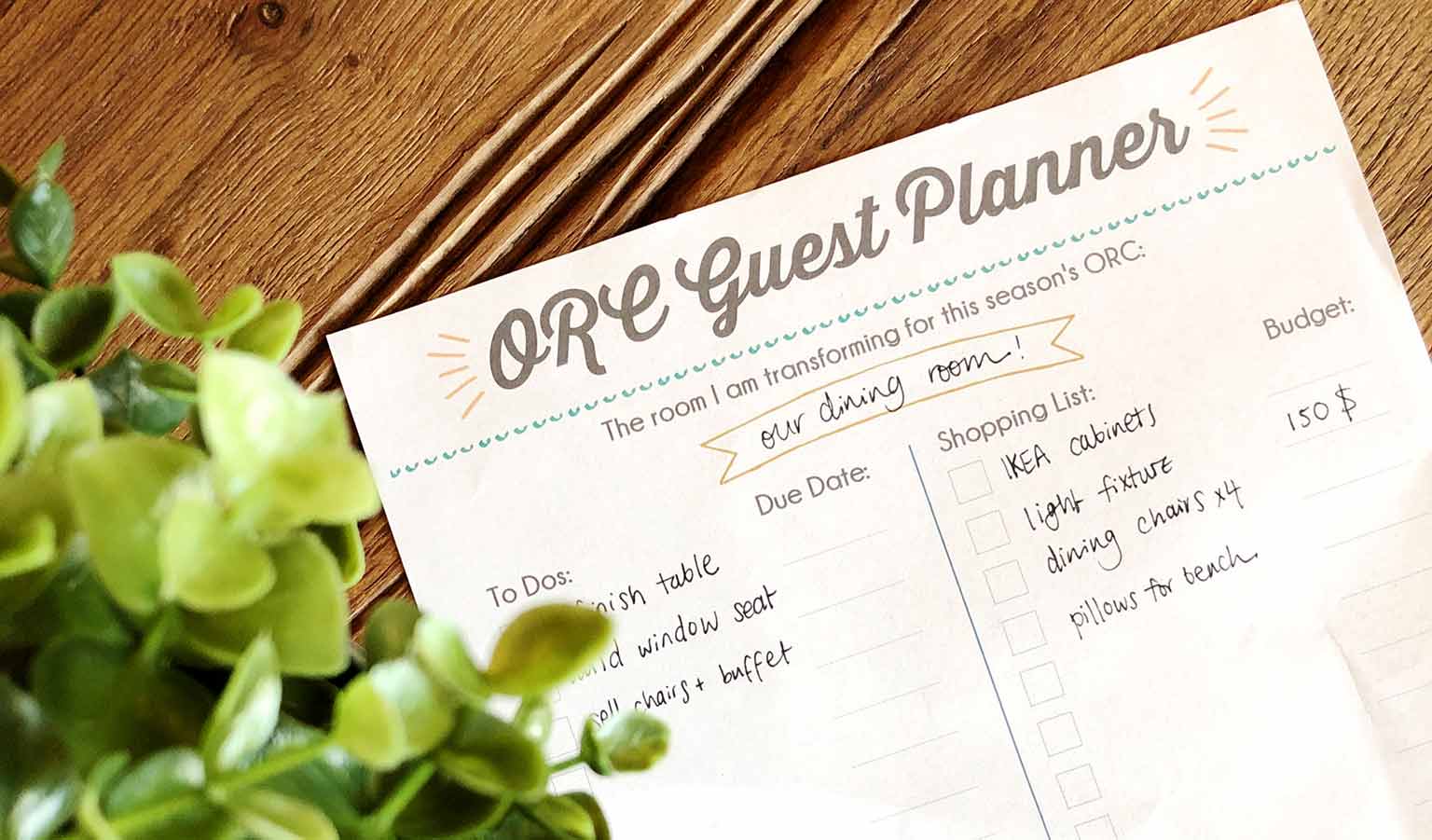 ---