First off, let me be totally honest with you. This post should have been called "Four Simple, Quick and Inexpensive DIY Christmas Garlands"—but I burned a batch of orange slices. Twice. The key is low and slow, my friends, and definitely don't turn the oven up to 400 to cook some chicken nuggets whilst forgetting that there are delicate and fragrant citrus slices already in there.
In the spirit of Christmas simplicity I decided to just let go of the idea of my beloved orange garlands, rather than going to the store for more oranges and starting the process for a third time. But there's always next year, so watch this space!
Anyway. Now that I've confessed, let's get back to the three other garlands that I didn't screw up! The beauty of all three of these garlands is that they are super easy and don't take too much concentration. I was able to do them with my kids "helping" and making their own decorations alongside me, so it was a fun activity that we could all enjoy.
Here's how my fireplace started out before garlandfest 2018: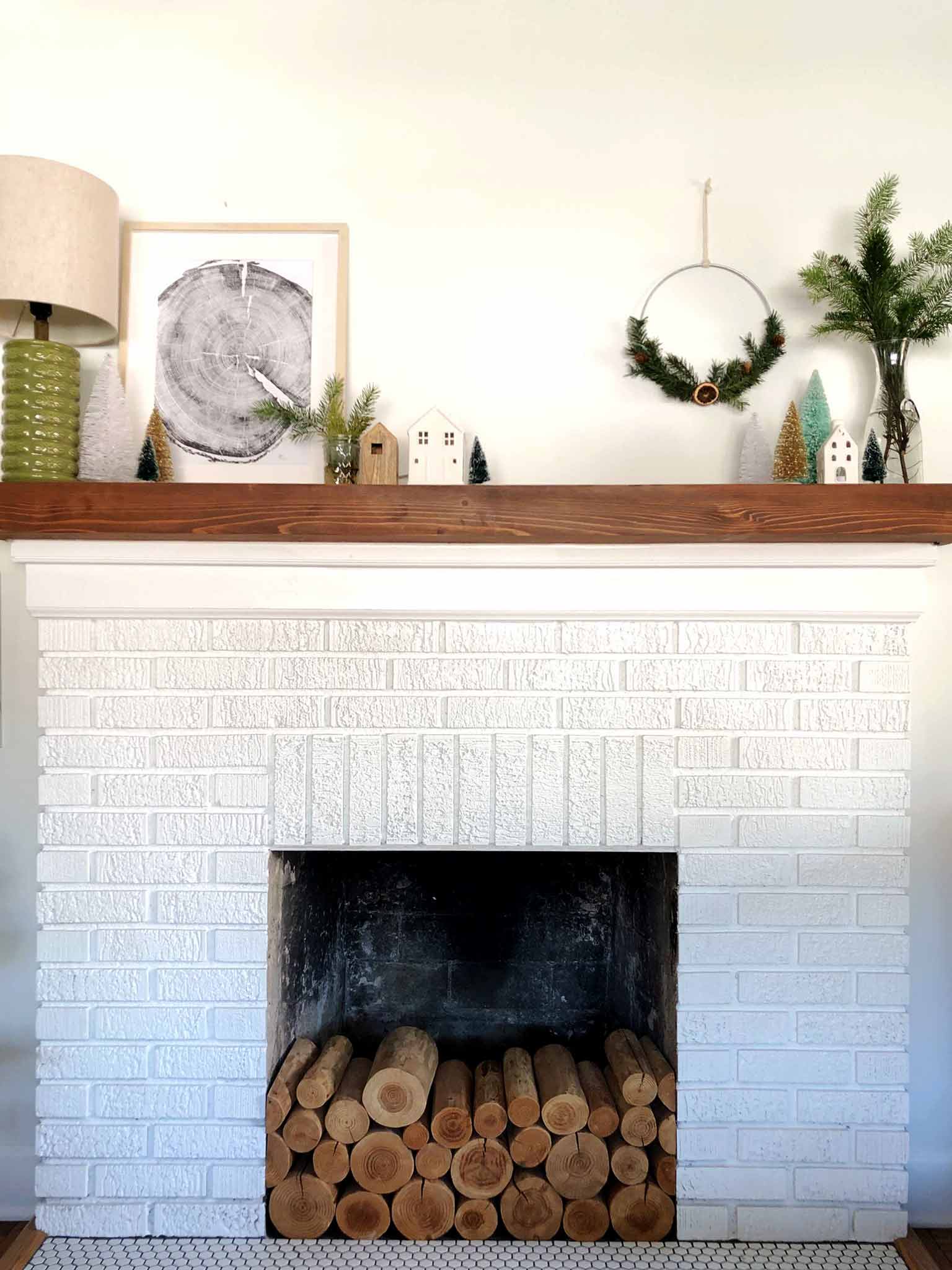 As you know, I've been embracing simplicity this season, and so I hadn't planned on adding anything to the fireplace. But the more I looked at it, the more I thought that it just needed a little something below the mantel to balance the proportions out.
In the spirit of keeping things simple, I didn't want to spend a lot of time or money on this project. So, I came up with a few easy DIY garlands to add to this space—and of course, I'm going to share them with you!
Three Easy DIY Christmas Garlands
Pin this article for later!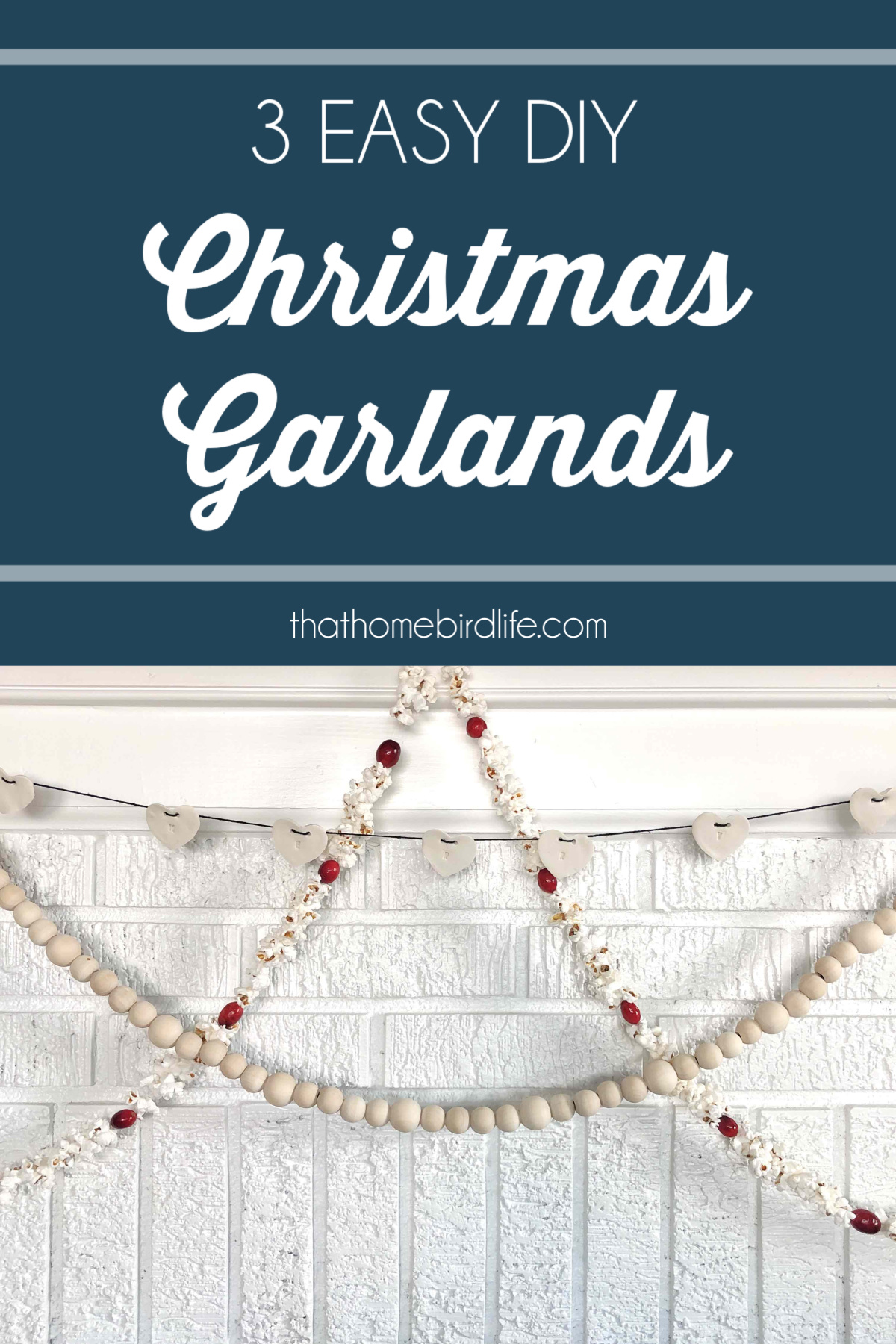 ONE: A POPCORN AND CRANBERRY GARLAND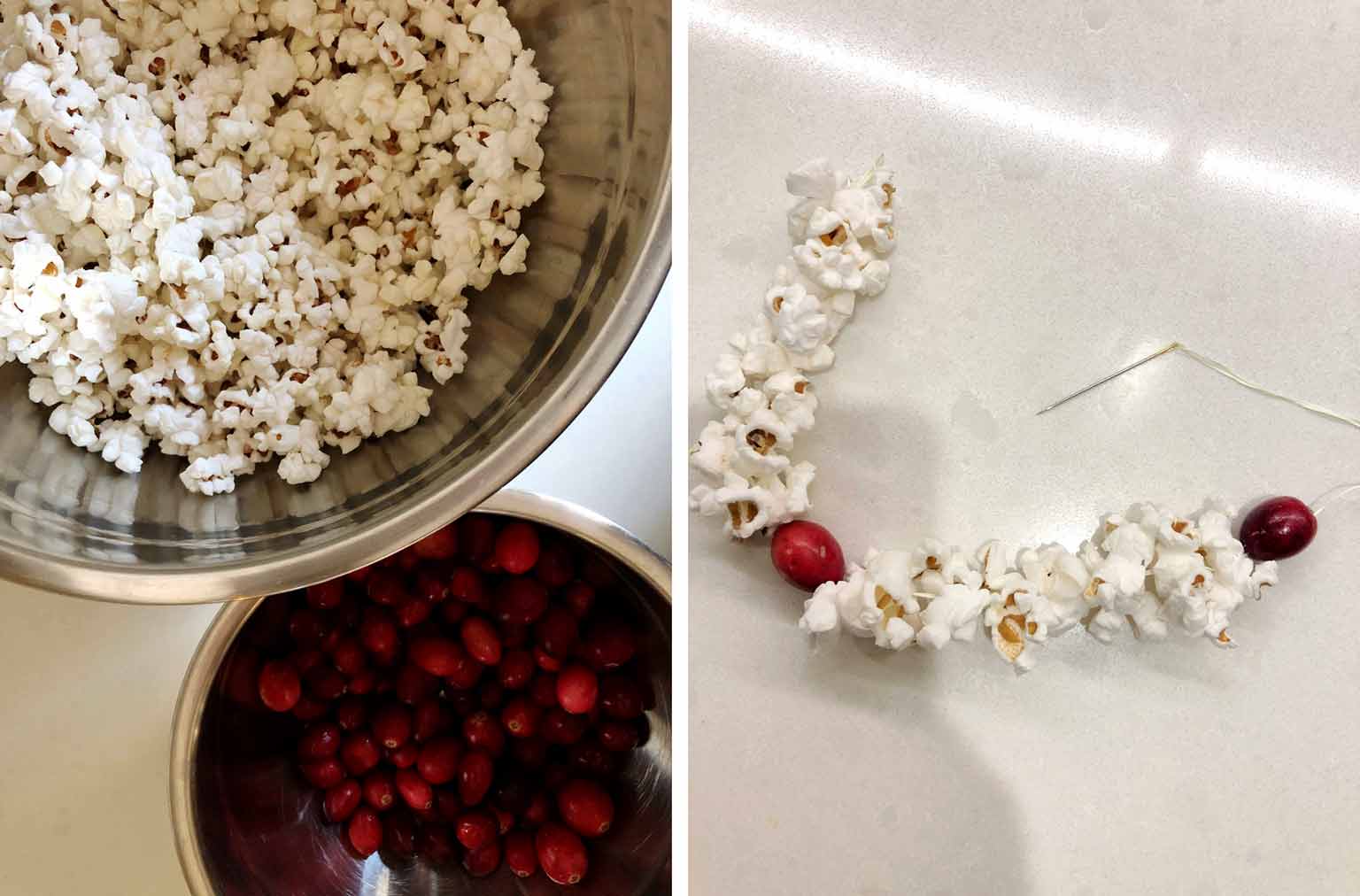 I actually used a great tutorial for this first garland, so I won't go into too much detail here. The only changes I made were using dental floss (which is nice and slippery) to string everything on, and not bothering to preserve it for future Christmasses with shellac. I'll just make another next year and put this one out for the birds in January. This garland only cost me a whopping $2 as I had everything but the cranberries in my home already!
Supplies:
Dental floss
A needle
Popcorn kernels
Fresh cranberries
TWO: A WOODEN BEAD GARLAND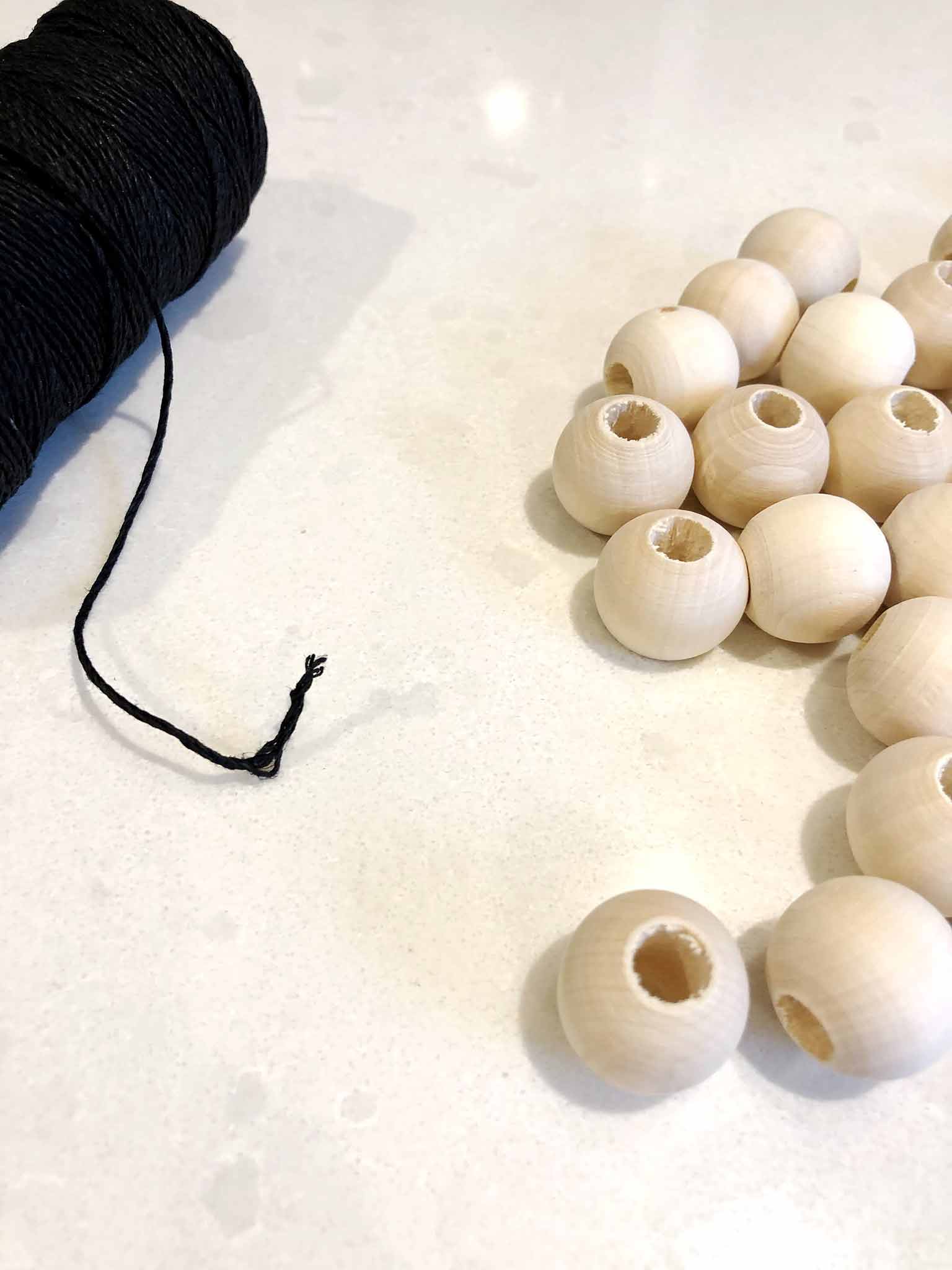 I have been stalking Target for a particular Hearth & Hand wooden bead tree garland for WEEKS. Every time it is back in stock it sells right back out again immediately. I happened to be at Hobby Lobby to pick up some other supplies, and noticed that they had some packets of wooden beads that looked similar to the garland I'd been wanting so badly. So, I threw a few in my cart as well as some black hemp cord and made the quickest, easiest garland ever whilst making dinner AT THE SAME TIME! And I love it!
It really is as simple as threading the beads in a pattern, and tying a loop at each end to hang. I wrapped a little tape around the end of the cord to help the threading process, but you could also use a really big needle. The cost for this one? The beads were 50% off, so I think it worked out at around $4 (and a third of the price of the Hearth & Hand one. Sorry Joanna.)
Supplies:
Black hemp cord
Wooden beads in two or three sizes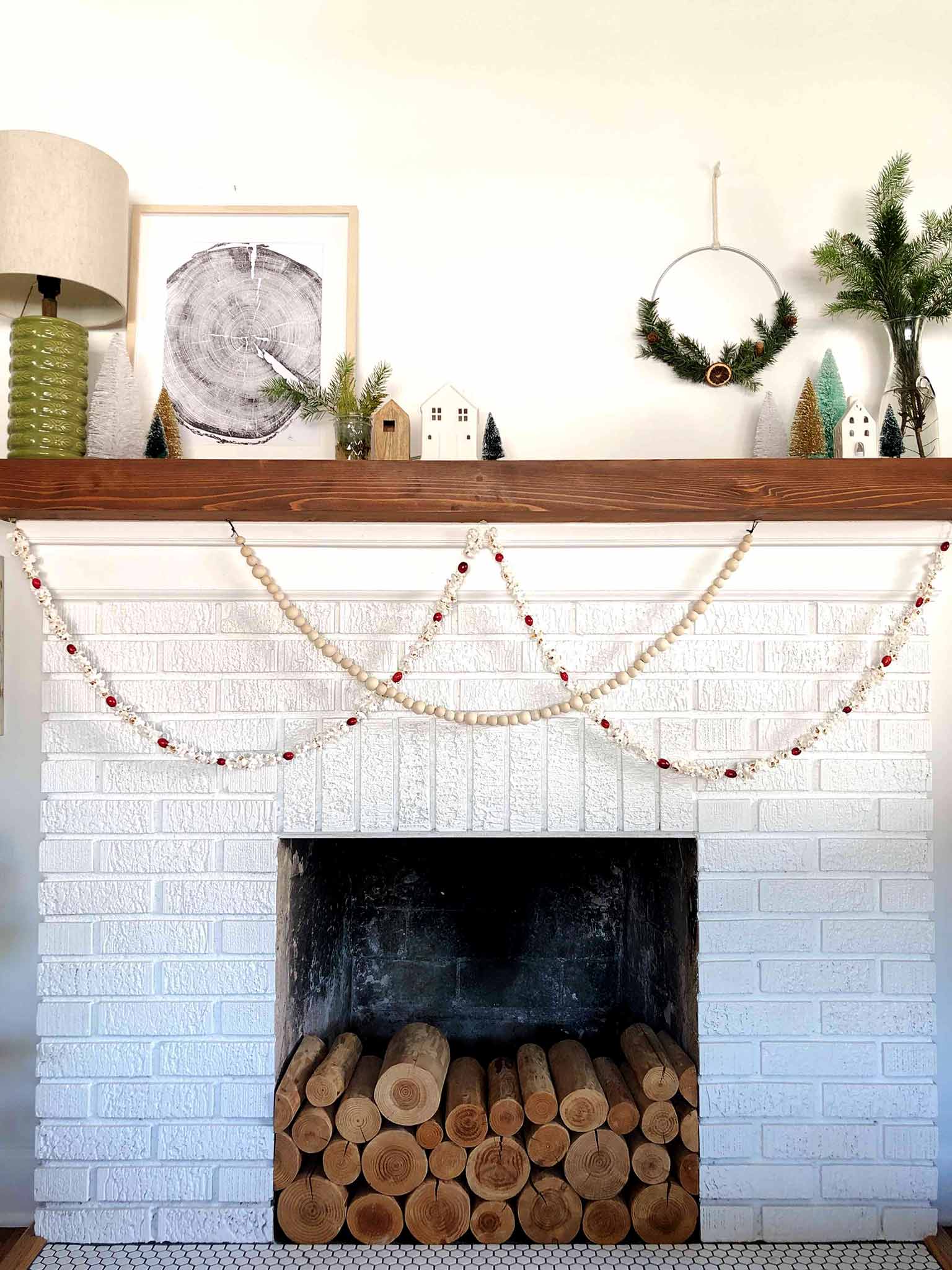 THREE: A SCULPEY SHAPE GARLAND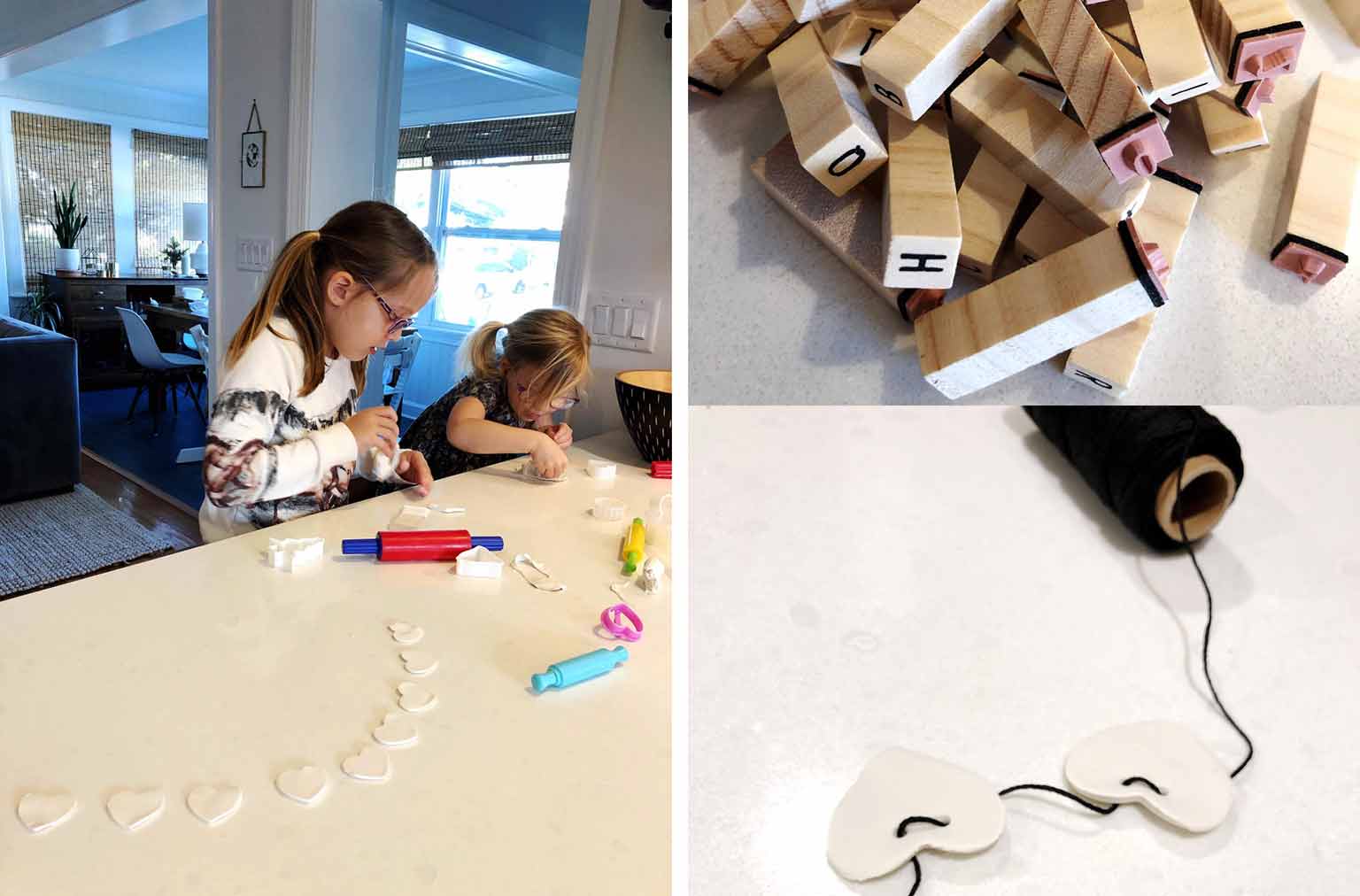 This was maybe the most time-consuming of the three garlands, as I was also helping my littles make their own sculpey ornaments. I used a heart-shaped cookie cutter to create the shapes and carefully made two holes in each for the cord to go through. I stamped letters on five of the hearts to spell M E R R Y. (My six year old asked why I wasn't spelling out "Christmas" as well...the answer being that our fireplace isn't big enough for that!) After baking, I threaded the shapes with the same black hemp cord as I used for the bead garland. I already had all the supplies on hand, so this one didn't cost me a thing.
Supplies:
Black hemp cord
White sculpey clay
A cookie cutter
A wooden skewer
Letter stamps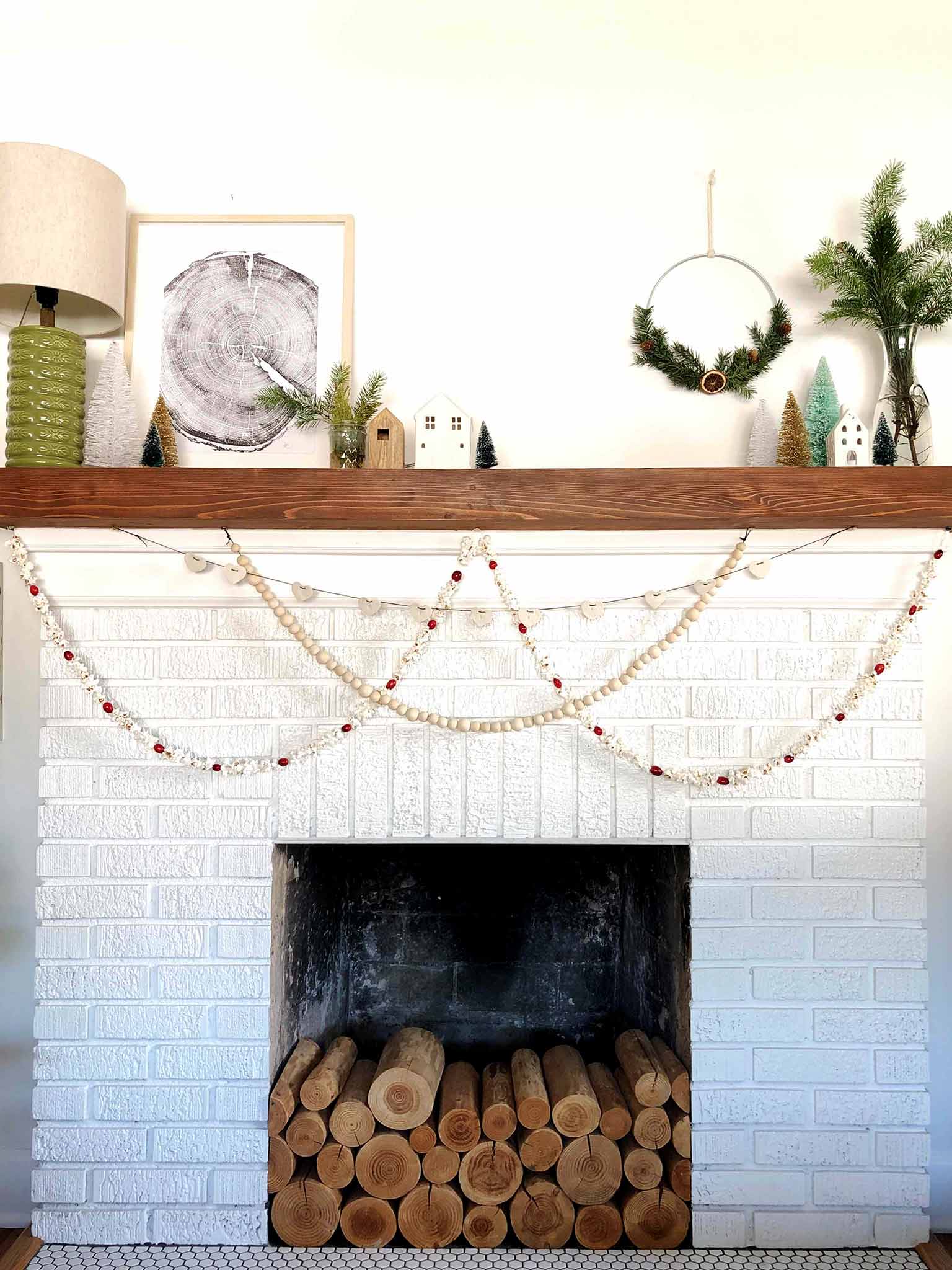 I used push pins to add all three garlands to my mantel, and I'm loving the layered look and the visual yet subtle interest it has added to the fireplace. And I think that the colors are muted enough that they still fit with my simple and neutral Christmas decor.
All in all, I'd say it was definitely an afternoon well spent! And my total spend? Around six bucks! Happy crafting, friends!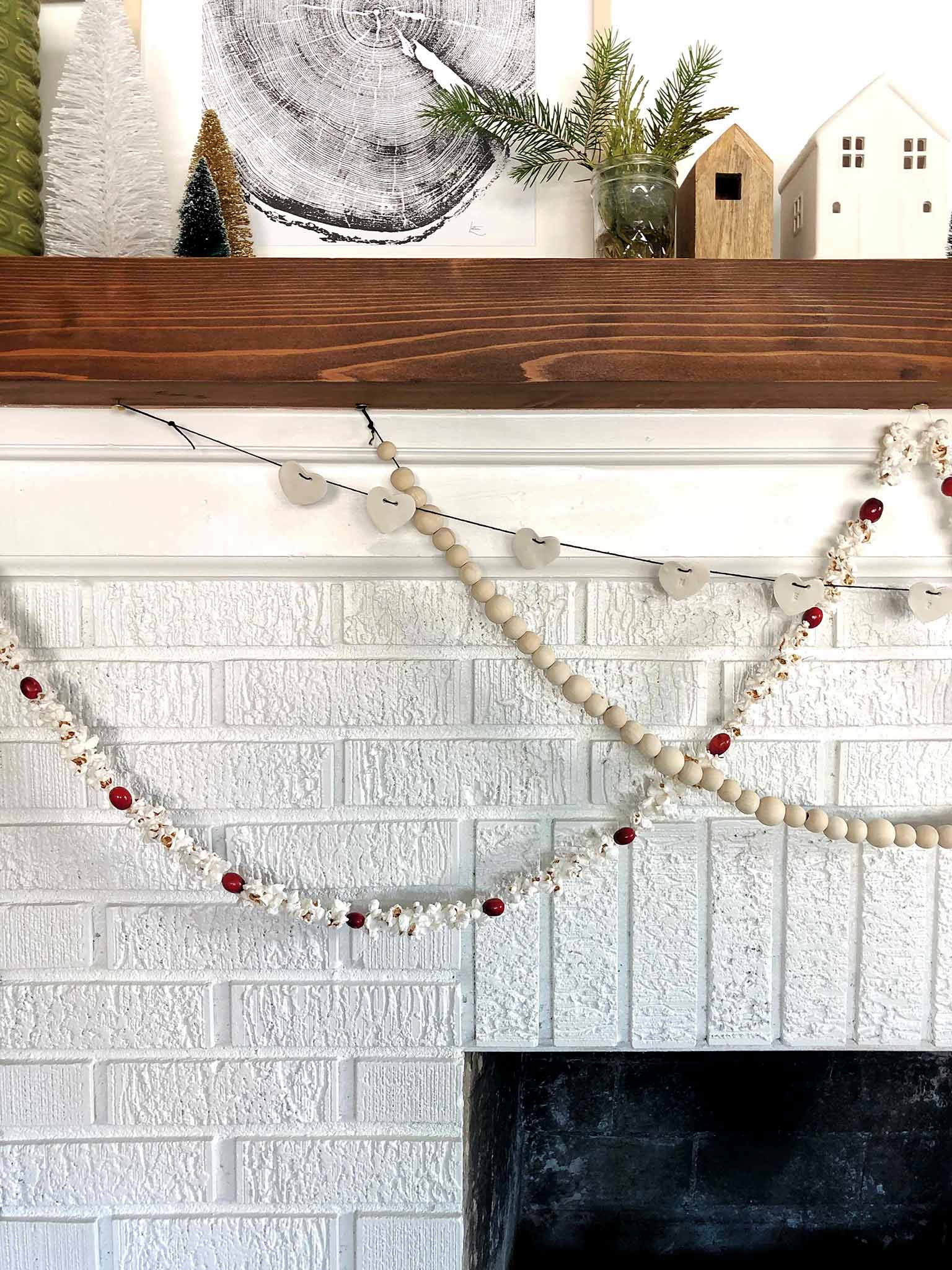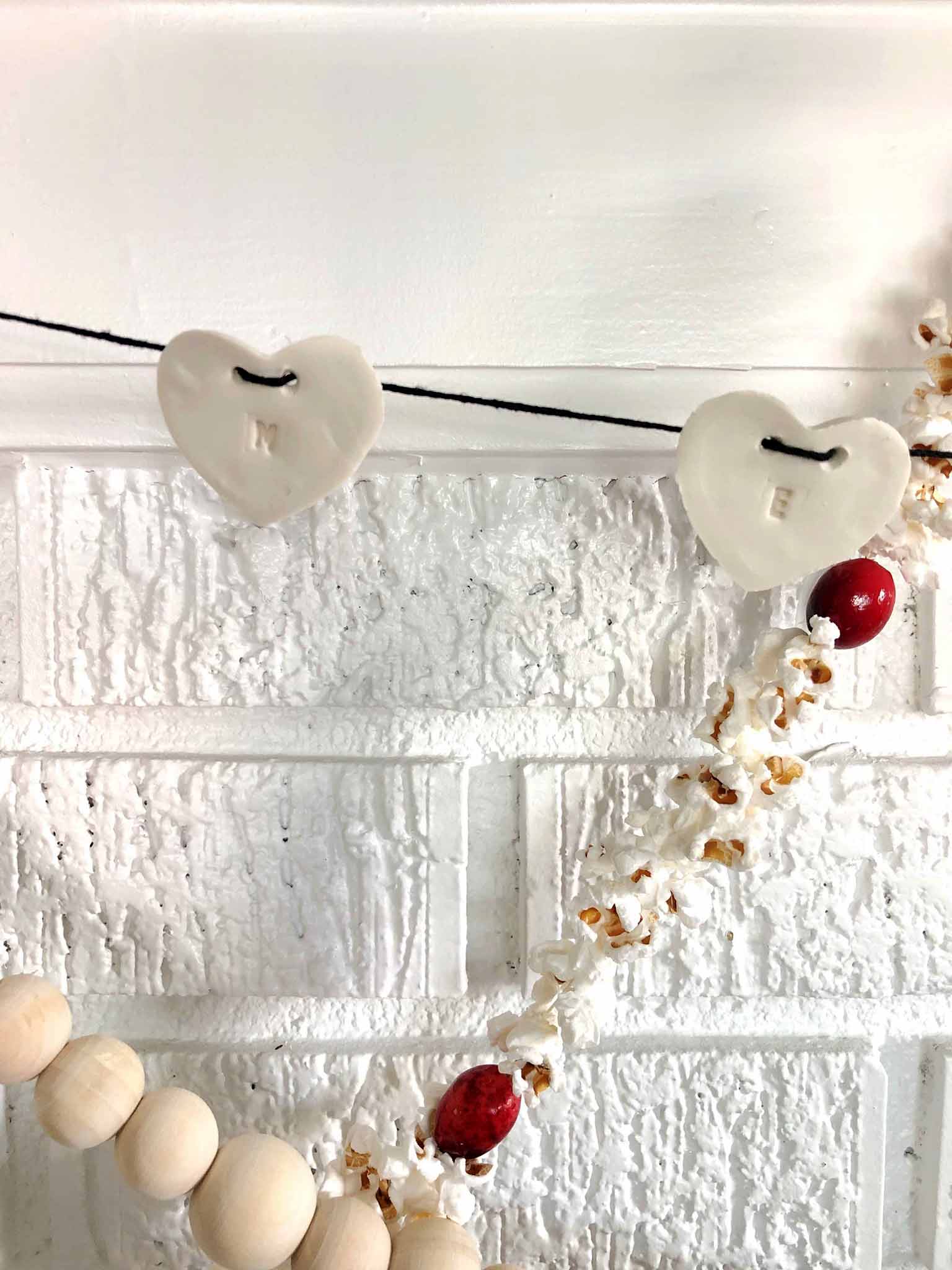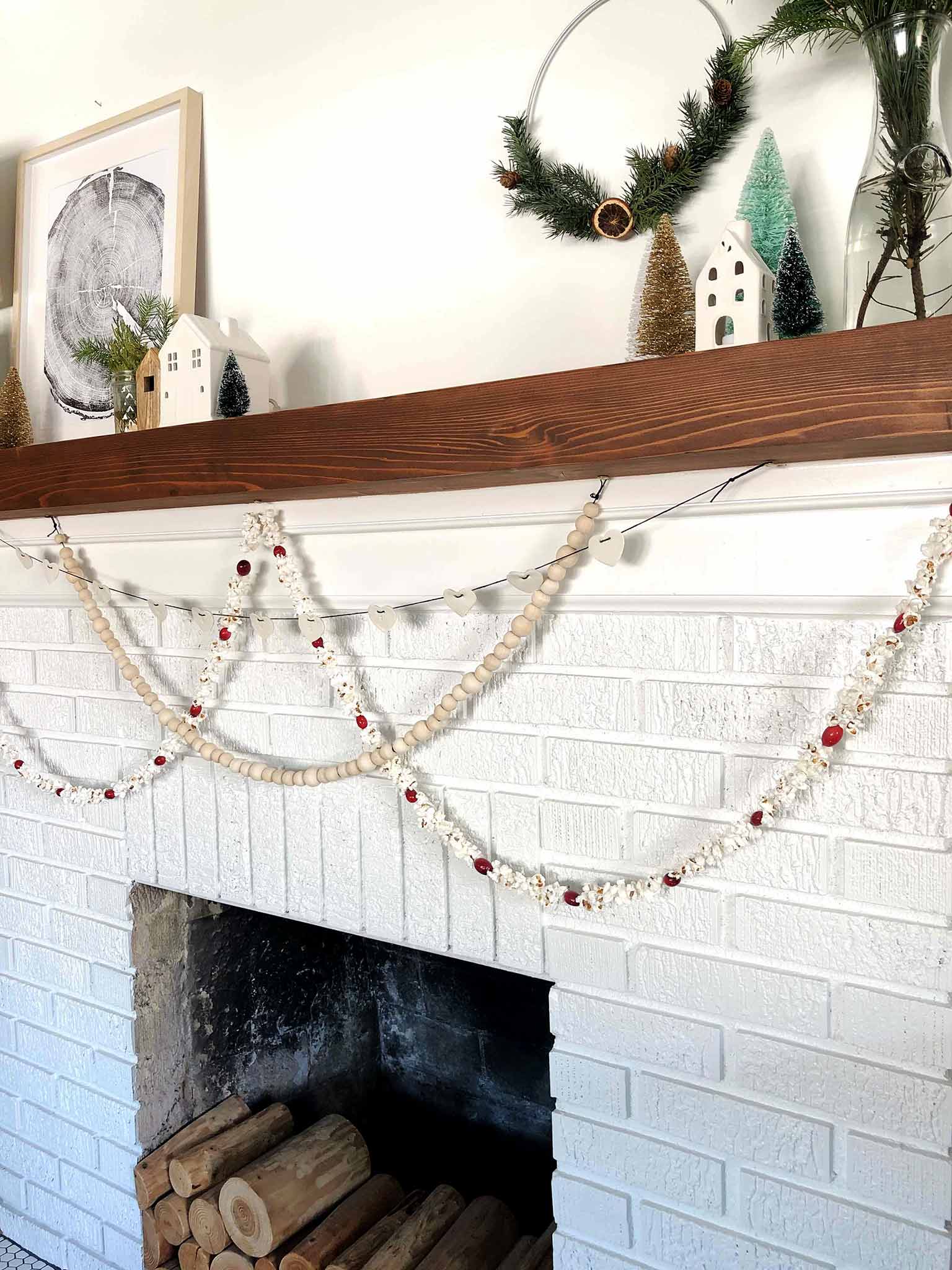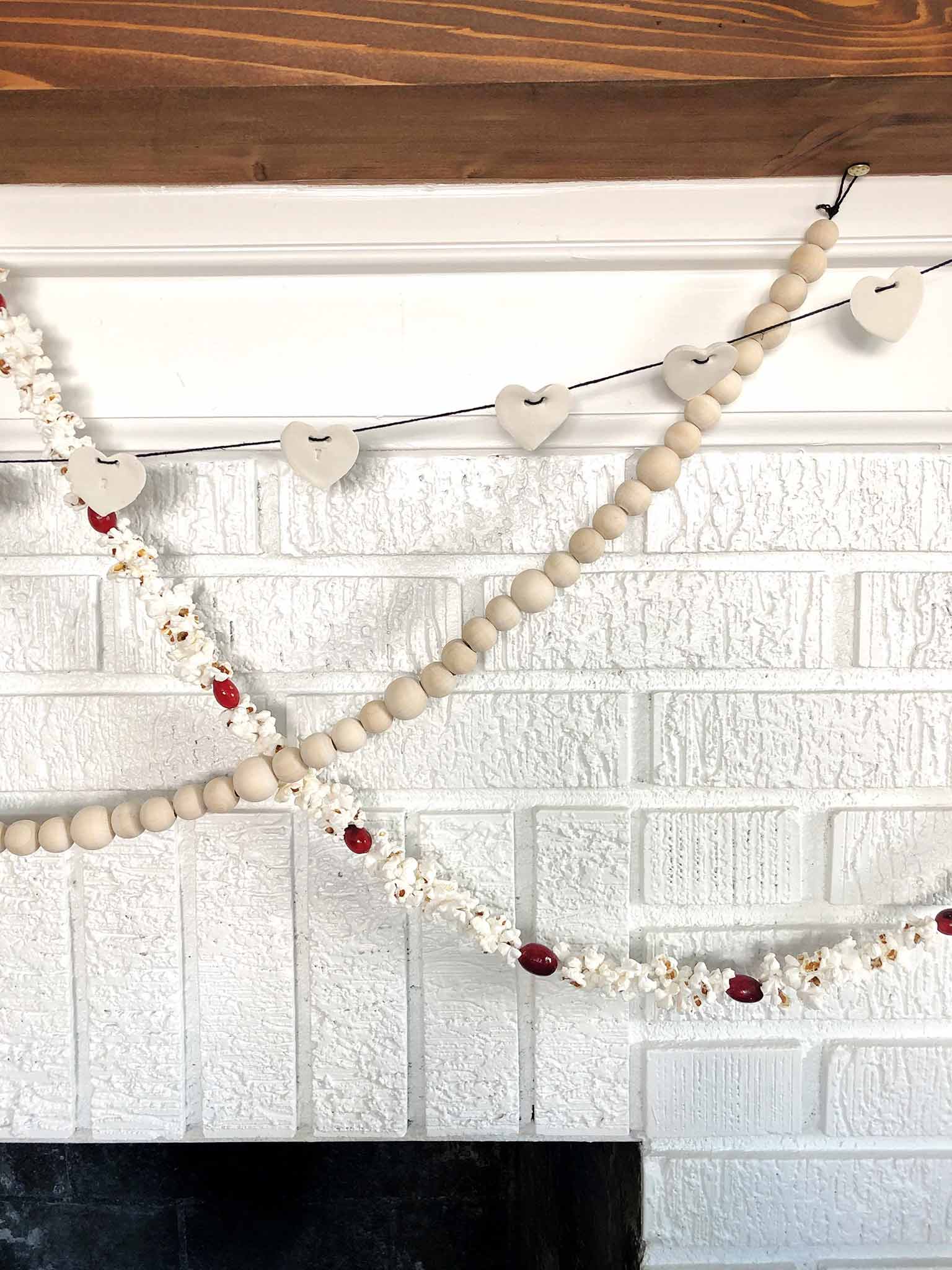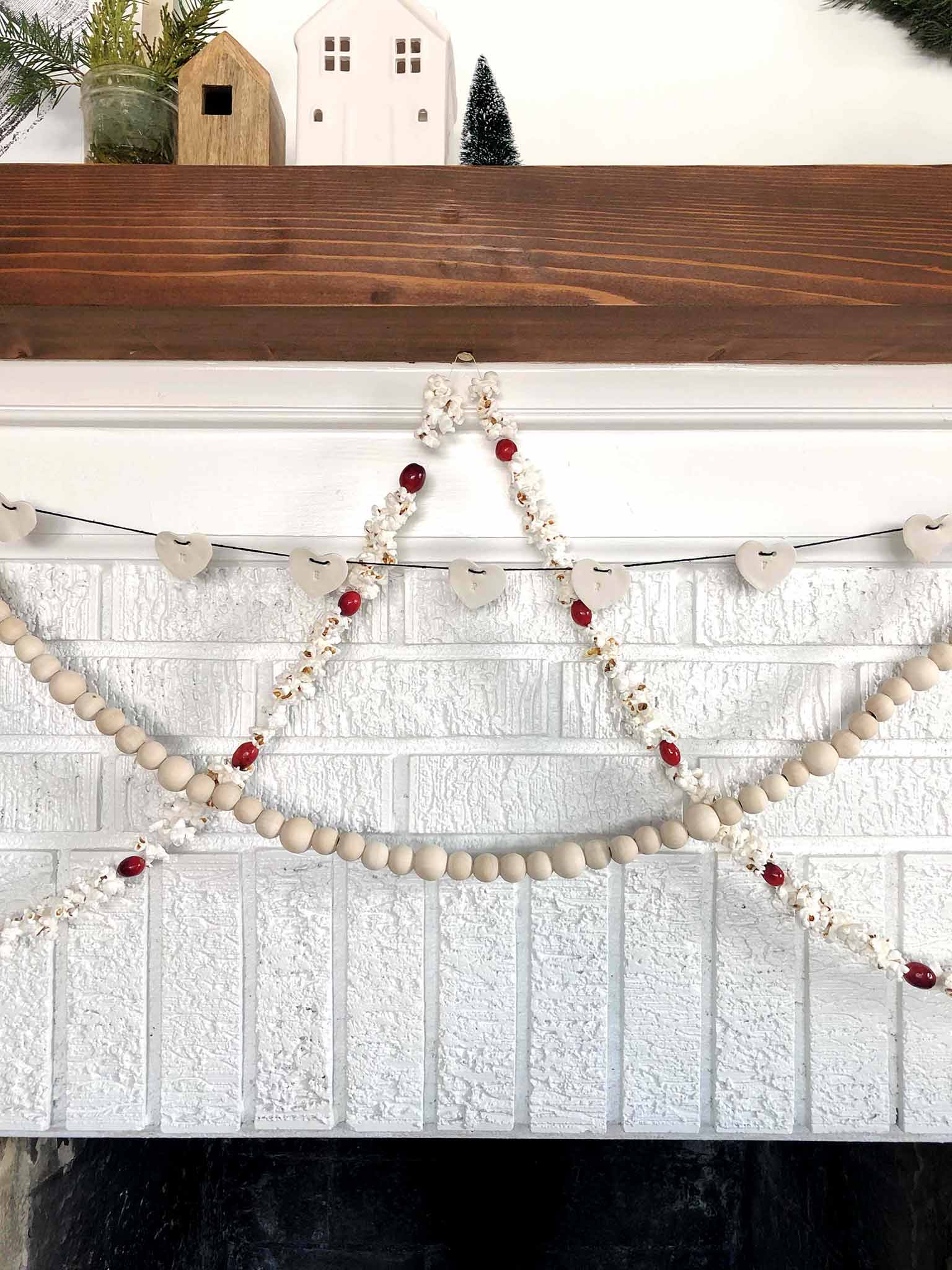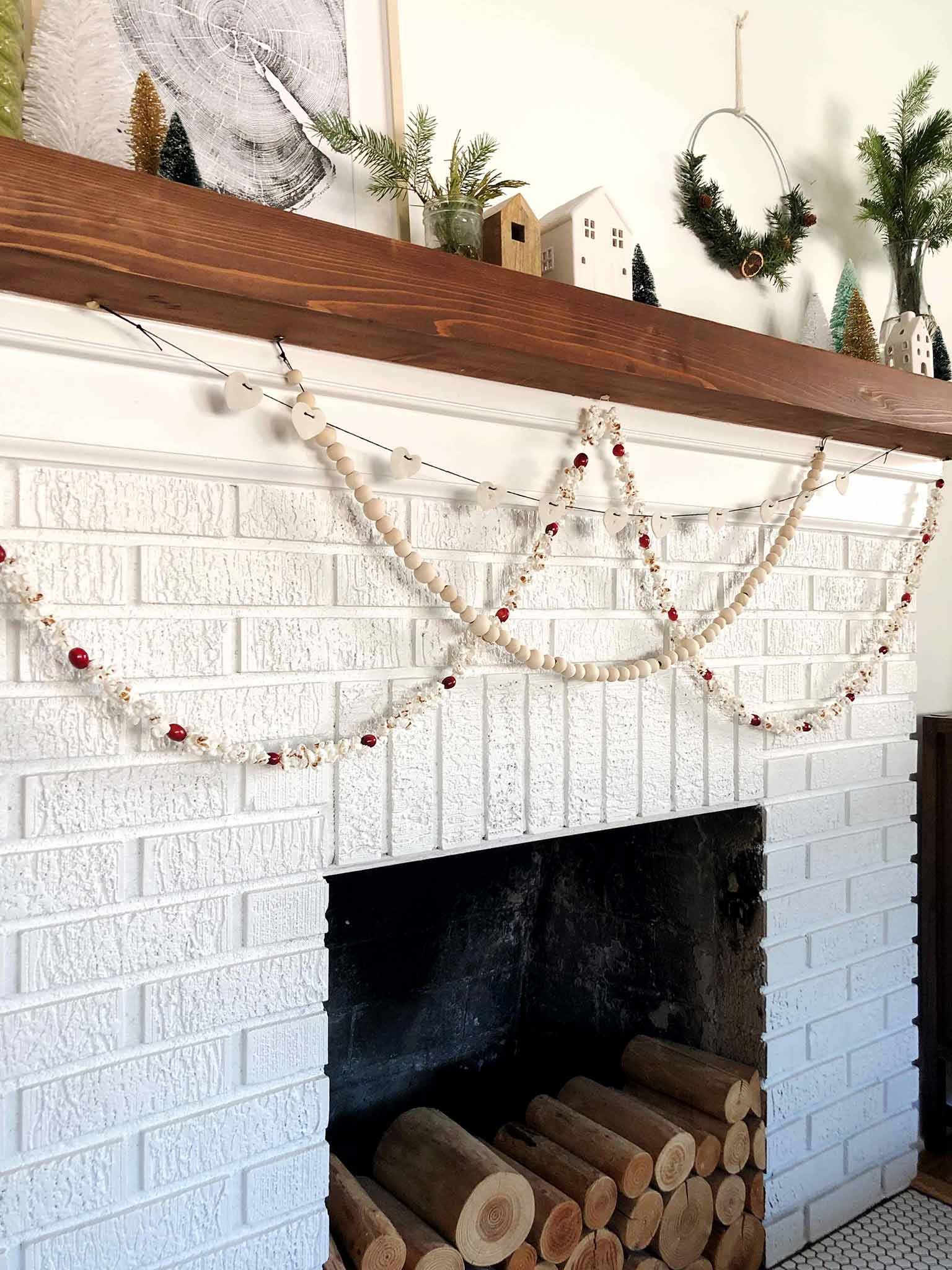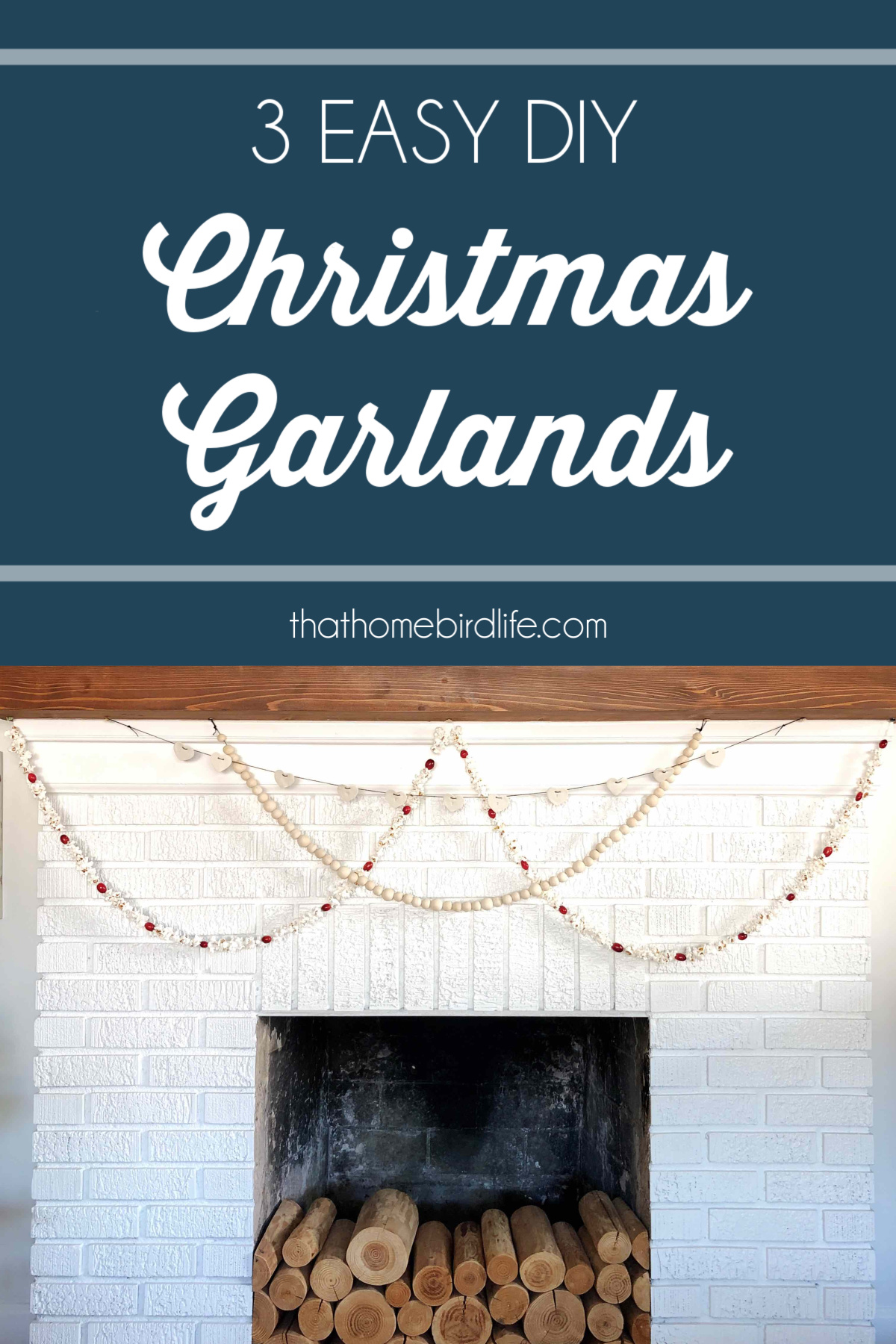 ---