Happy Friday-eve friends! I'm here for another weekly check-in on my One Room Challenge master bedroom project. If last week was about purging, then this week has definitely been all about shopping—and that has been much more exciting!
I still have a few items up for sale (—anybody local to Jax need a couple of beautiful West Elm pendants??), but the main pieces have been shifted to make room for the boxes that have been arriving at the front door all week.
So far I've purchased a rug, nightstands, a full-length mirror, a storage ottoman, wall-mounted lamps, a TV mount, new curtain rods, some decor pieces and some artwork. I think I'm pretty much done, aside from sourcing a throw blanket, a candle and a low-light plant or two. I'm keeping close tabs on my budget and will do a breakdown of how much I've spent at the end of the project. With all of our recent construction work, we are trying to keep this room fairly low budget by selling some of our unwanted pieces and putting that money towards the new purchases.
In particular, I wanted to showcase the pieces I found on Etsy. Although I love a good Target bargain as much as the next person, I also really value unique pieces that add soul and character to a space, and Etsy is a great place to find those kind of things. It's also nice to know that you are supporting a small business. So, here's a sneak peek of my Etsy finds:
Some of the items I bought were one-of-a-kind, so for those I've included links to the shop owner's page instead.
GREAT SMOKY MOUNTAINS NATIONAL PARK PRINT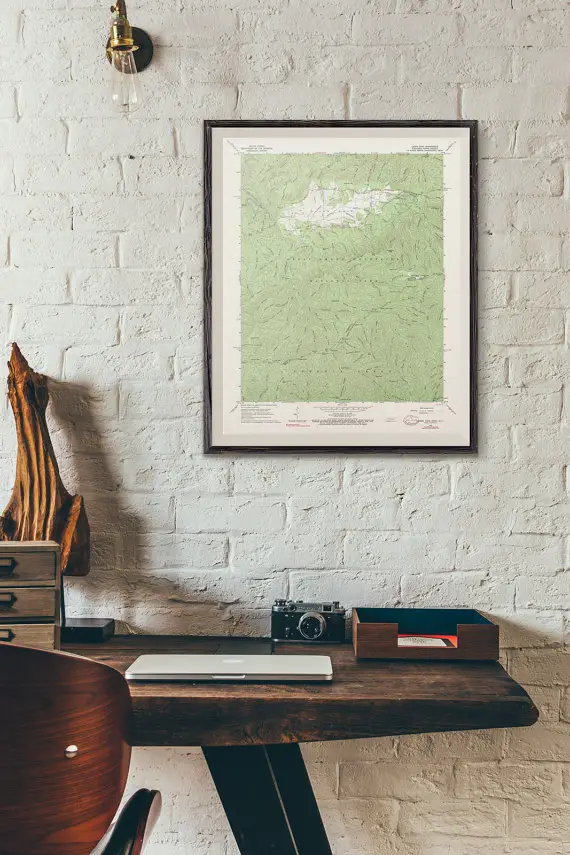 My husband has very little say in our home decor. I mean—he likes what I choose but I don't tend to involve him in many of the decisions. I wanted to consider him in the design of this bedroom as he is a 50% shareholder, so had a think about what is special to him. He is a muso and loves guitars, so we are going to mount one on the wall. He also has fond memories of visiting National Parks with his family as a child, and he particularly loves the Great Smoky Mountains in Tennessee. I was able to find this reproduction of a vintage map to hang on his side of the bed as a nod to special vacations growing up.
PRESSED DRIED FERNS IN A HANGING GLASS FRAME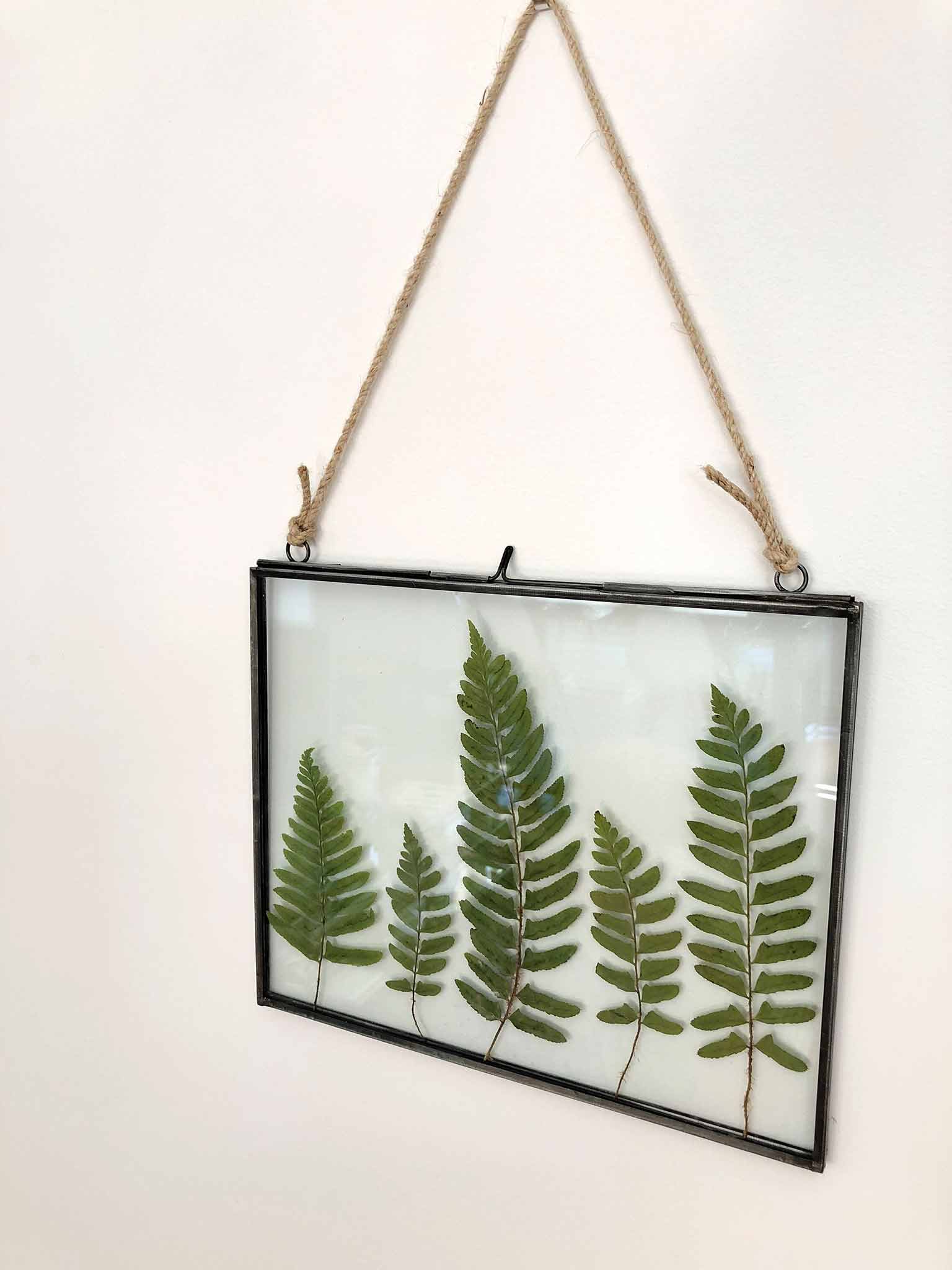 These ferns are actually from Tennessee, and I'm going to hang this piece above the Great Smoky Mountains print. Cool find huh?!
SET OF BOTANICAL WATERCOLOR POSTCARDS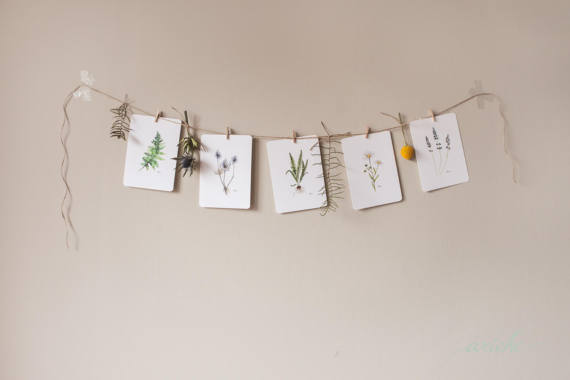 Aren't these the cutest? Framed postcards are a really inexpensive way to adorn your walls. I love the botanical theme as I feel like it is breathing life into the space, without me having a lot of plants that need looking after. I love me some plant life, but I definitely don't have the greenest thumb.
ORGANIC DRIED CRASPEDIA (BILLY BUTTONS)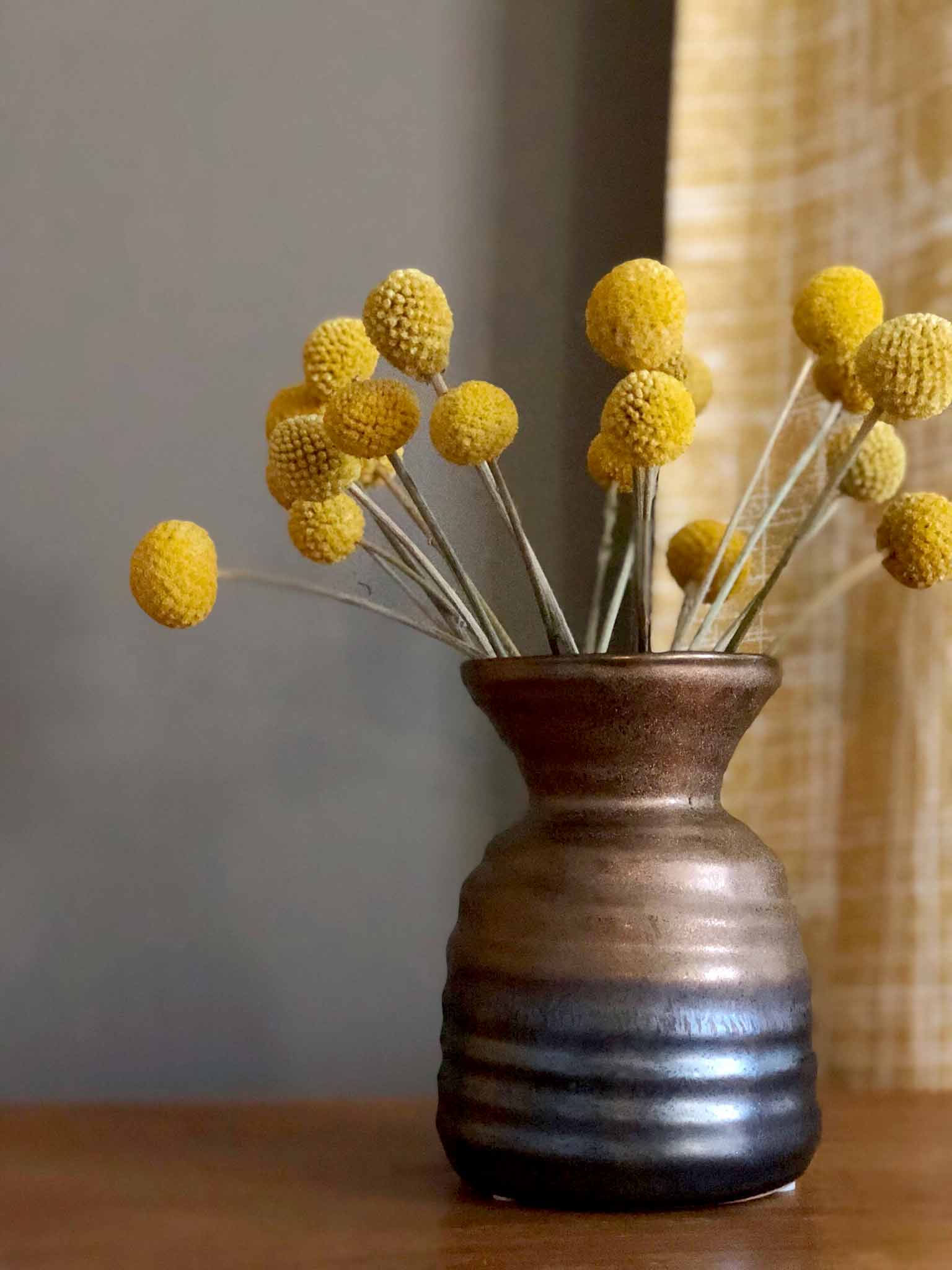 These add a cute pop of color that ties in with our curtain fabric, but require absolutely no maintenance! So that's obviously a win in my book (see above).
VINTAGE BRASS JEWELRY TRAY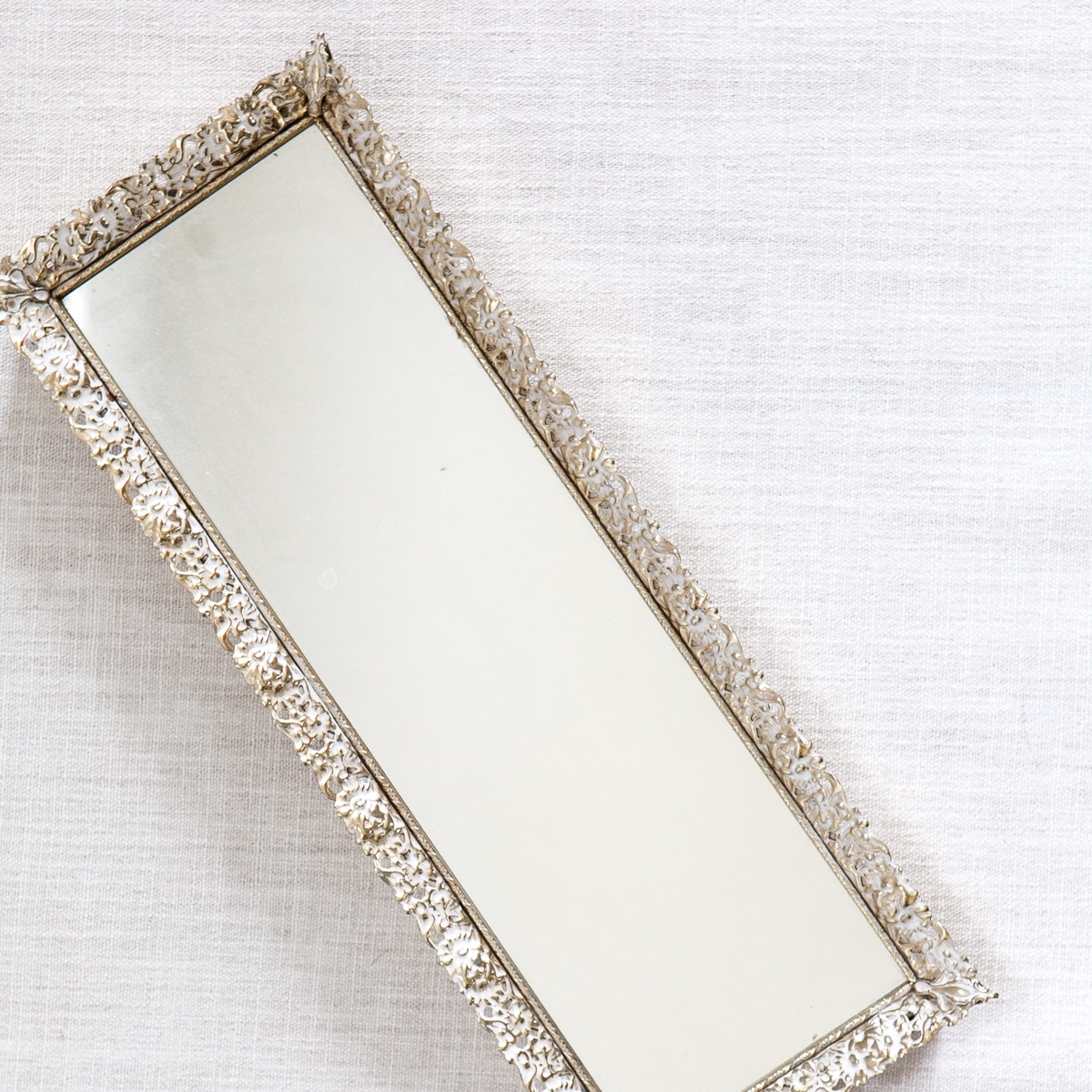 This last one wasn't actually from Etsy, but it is from my blogging buddy Jessica Brigham's online vintage store, so I wanted to include it in this list! I'm going to gather a few of my sentimental trinkets and display them on this tray as I think it will give our bedroom a cleaner, less cluttered look overall.
TO-DOs
Tomorrow is our big DIY day. We are hoping to knock most of it out while the kids are at school, but truthfully, we are not the handiest of people (hence why we hire out pretty much everything to contractors) and our walls in the bedroom are concrete...so that's going to be a challenge for us. Hopefully our marriage will stay strong under the pressure.
Here's what is on our list:
Replace curtain rods with sturdier versions
Take down artwork and light fixtures and patch walls. Touch up paint.
Mount the TV
Build the flatpack nightstands and mount them to the wall
Mount the wall-mounted lamps
Mount guitar on the wall
Then once that's all finished, it will be a case of rearranging the furniture, hanging artwork and styling it all up. I'm contemplating making a big macrame piece for over our bed, but I'm going to see how everything else looks first. I'm constantly telling myself to hold back with this project, as I want the outcome to be simple, uncluttered and peaceful.
Be sure to check in next week to find out how our DIY day goes! And please send us your best thoughts—we'll need them!
Are you a fellow ORC Guest Participant? I've written a guide (which you can read here) and designed a printable planner to help get you organized for the challenge! Simply put in your email below to have the PDF planner emailed to you: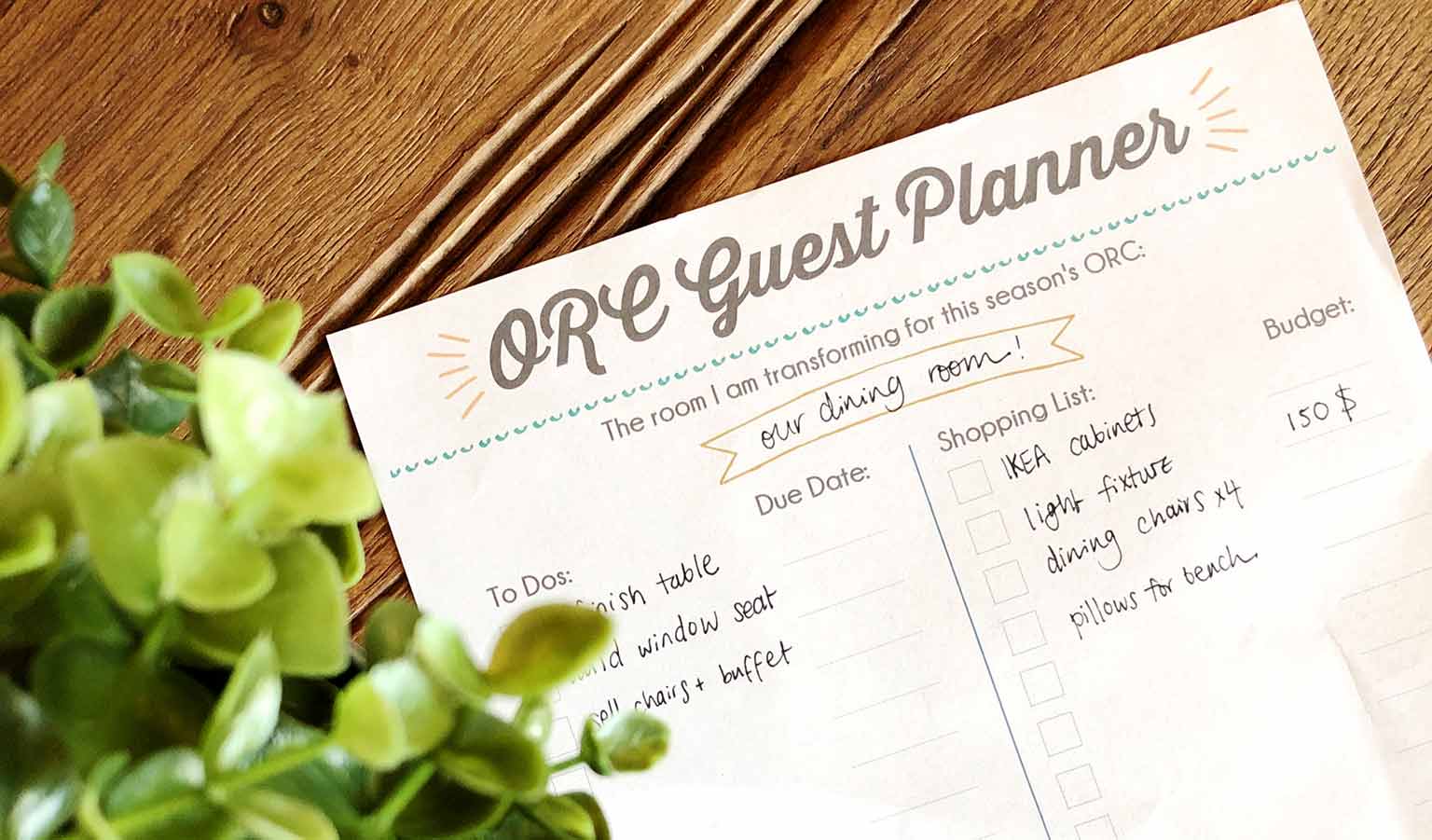 You can view all the other talented guest participants here—head on over and show them some love!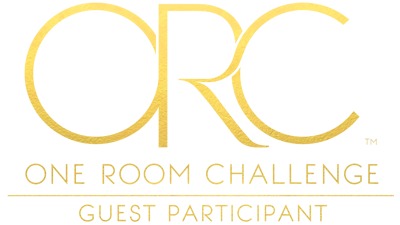 ---