One of my favorite things in life is when someone asks me to help them transform a space. There is something about seeing a dramatic before and after that I can't get enough of. And so when my 10-turning-11 year old neighbor asked me to help redecorate her bedroom for her birthday my response was "heck YES."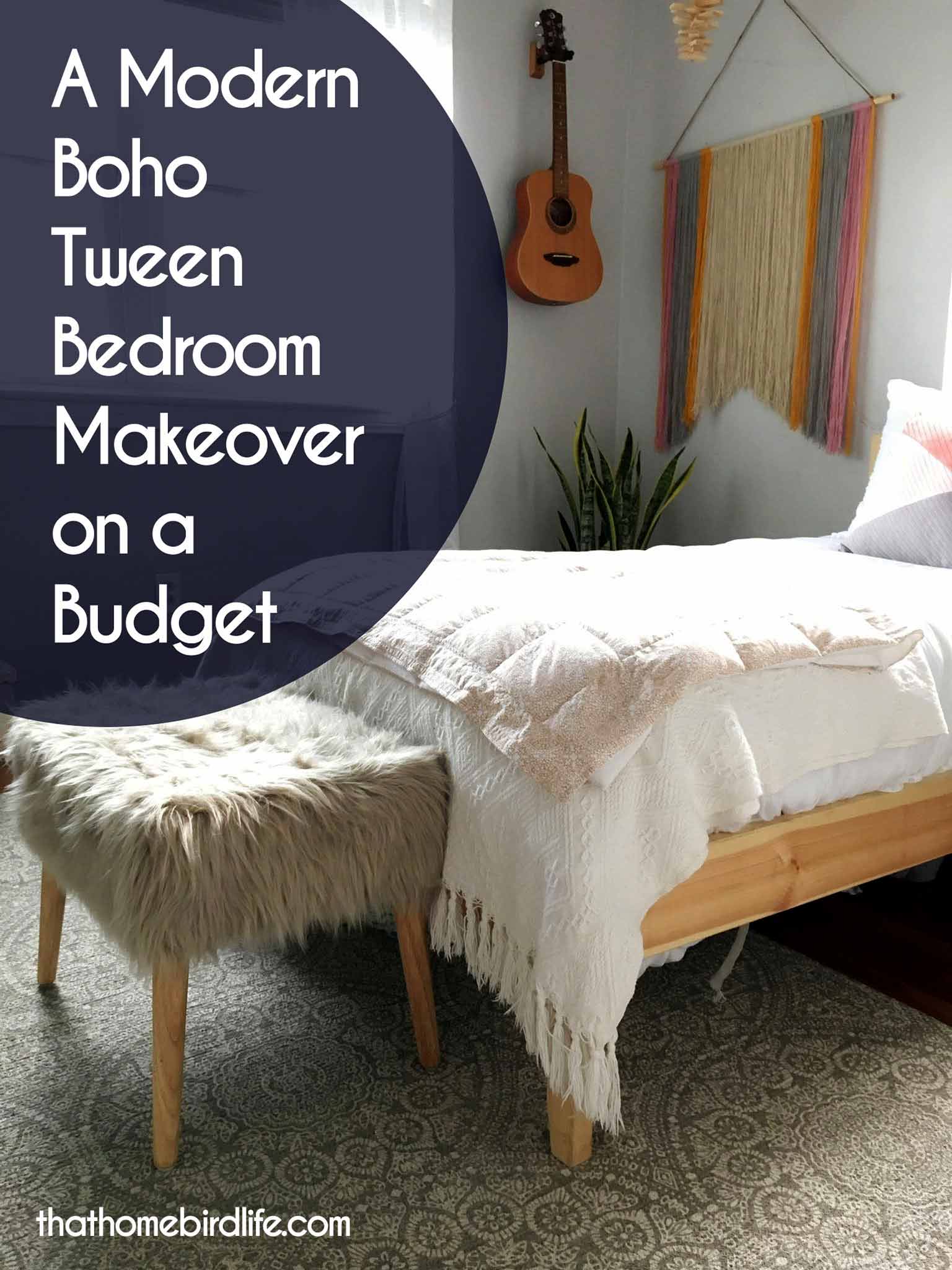 We first started talking about it over the summer. She is a girl with decor taste beyond her years and as we trawled Pinterest trying to hone down her style it was clear that this was going to be the first challenge: she liked EVERYTHING. However, the more I listened the more I heard some recurring themes:
"I want it to be all white and clean and not cluttered at all"
"I want fluffy pillows and rugs and soft blankets"
"I want loads of plants"
With this in mind, we settled on a modern boho style which would hopefully bring together the clean, neutral aesthetic that she wanted with more fun, textural pieces thrown in.
So, armed with her birthday cash we went shopping to see how far we could stretch her budget. We had so much fun and managed to find some amazing bargains.
Here's a breakdown of our spending:
Comforter set: $39.99
Sheet set: $17.99
Underbed storage box: $14.99
Throw pillow: $13.98
String lights: $5.99
Striped basket: $12.99
Sheer curtains: $16.99
5x7 Cotton rug: $45.00 (On clearance at HomeGoods!!)
Accent stool: $24.99
Plants: $11.37
Dowel $2
Yarn $4 (The rest of the yarn we used was leftover from another project)
Total: $210.28
She also received a few things from family members for her birthday and managed to get her younger brother to swap the IKEA dresser from his bedroom with her older, larger piece (the girl has good negotiation skills).
So, here's the bedroom before: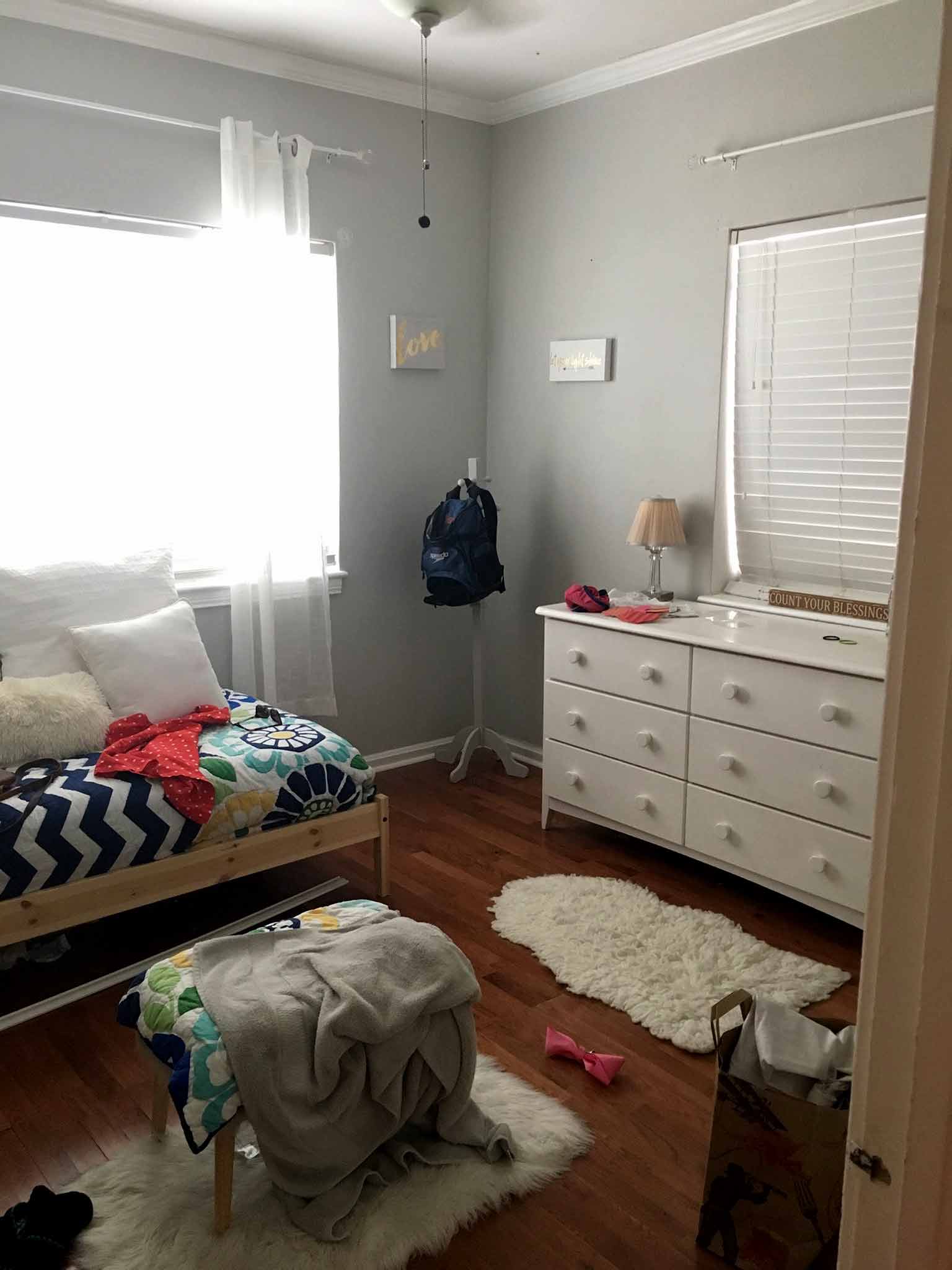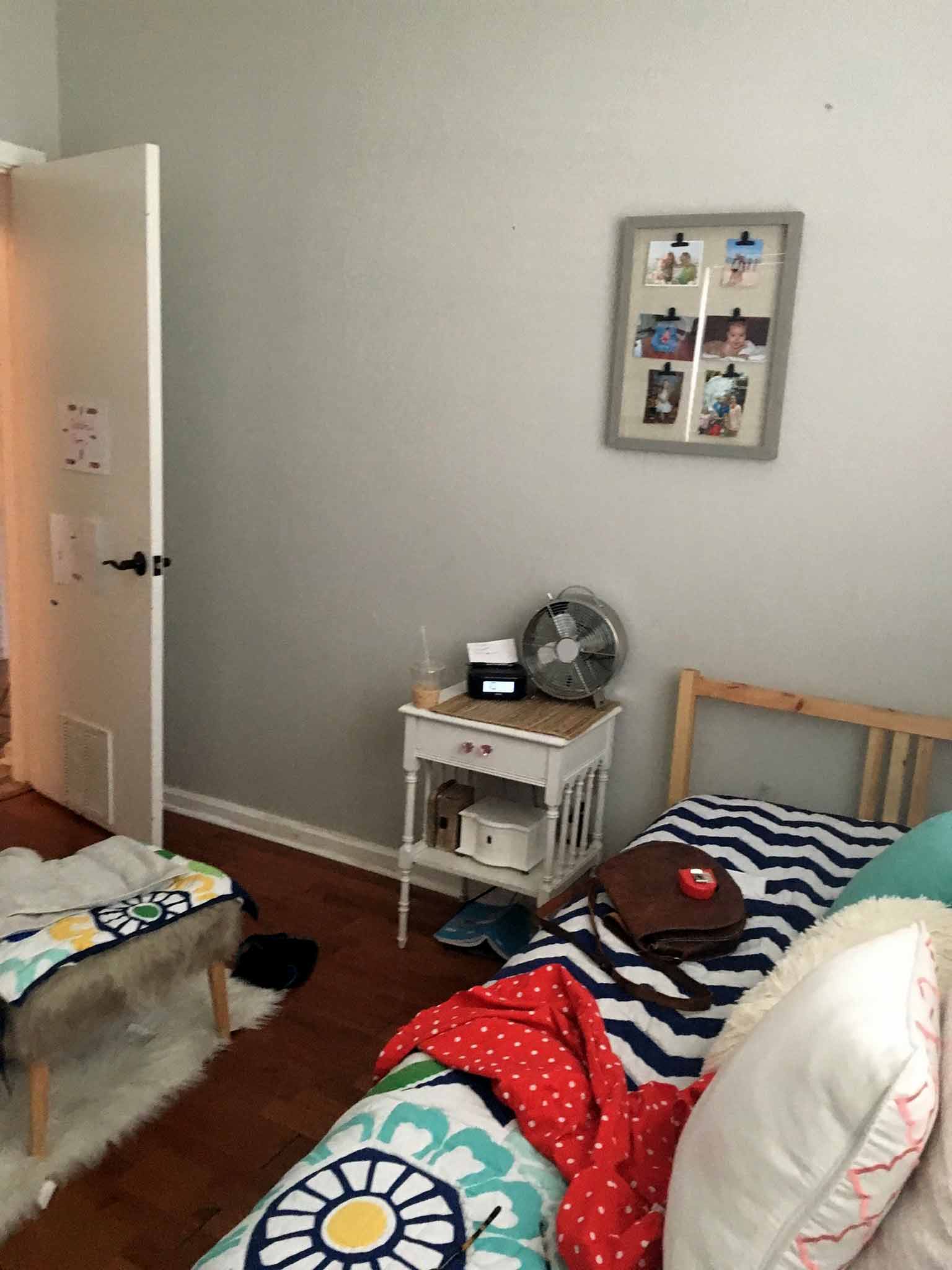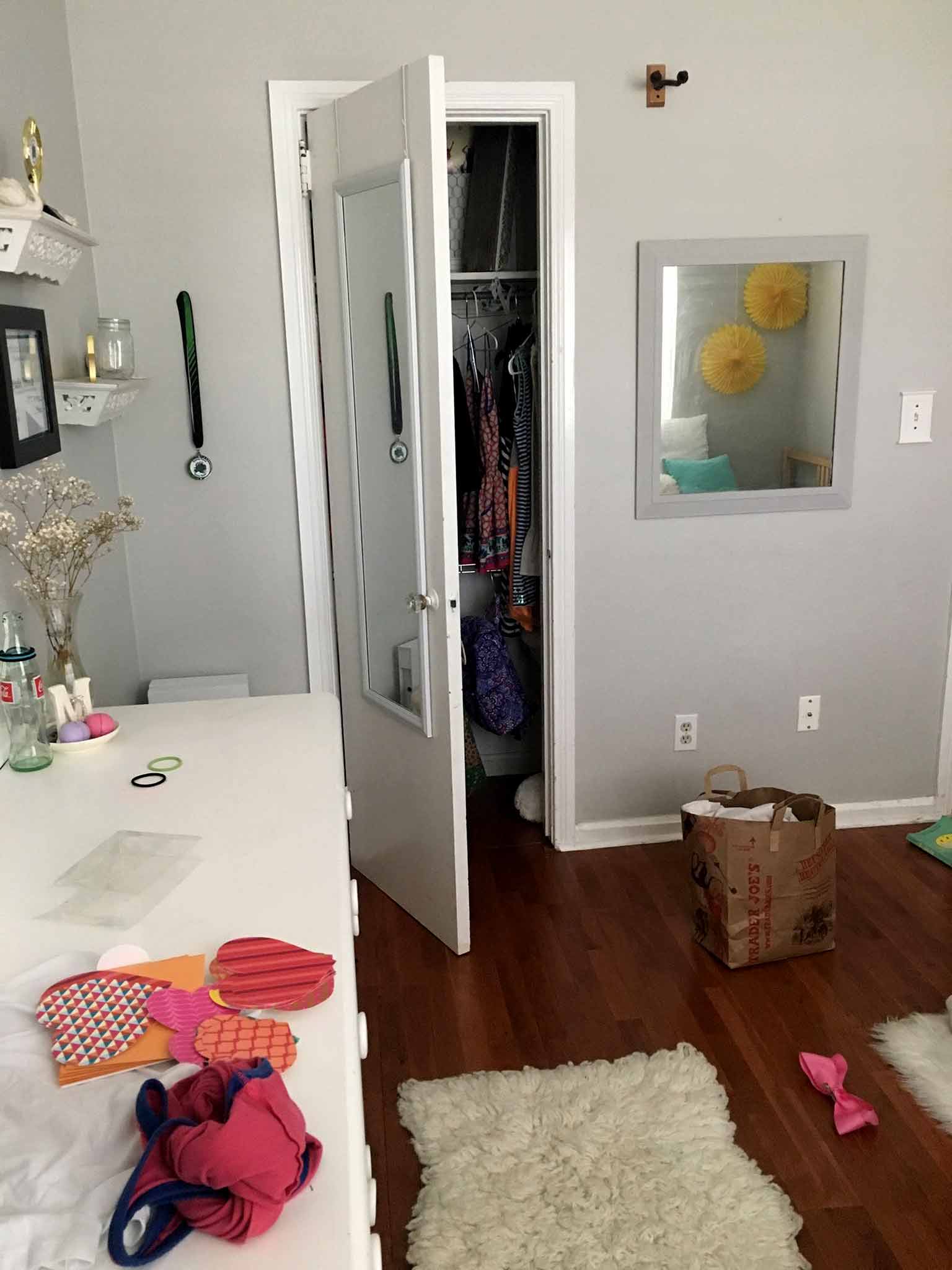 There was some prep work which included purging stuff she didn't want, painting a desk and making the yarn wall hanging. Then we set a date to put it all together, and got to work moving furniture and deciding what to put where.
Once we decided on putting the bed in the center of the room, it was easy to figure out where to put the other pieces. The dresser went on the wall next to her closet with a mirror hung over it. The desk went in a corner next to the window on an angle with a floating shelf on each wall for storage.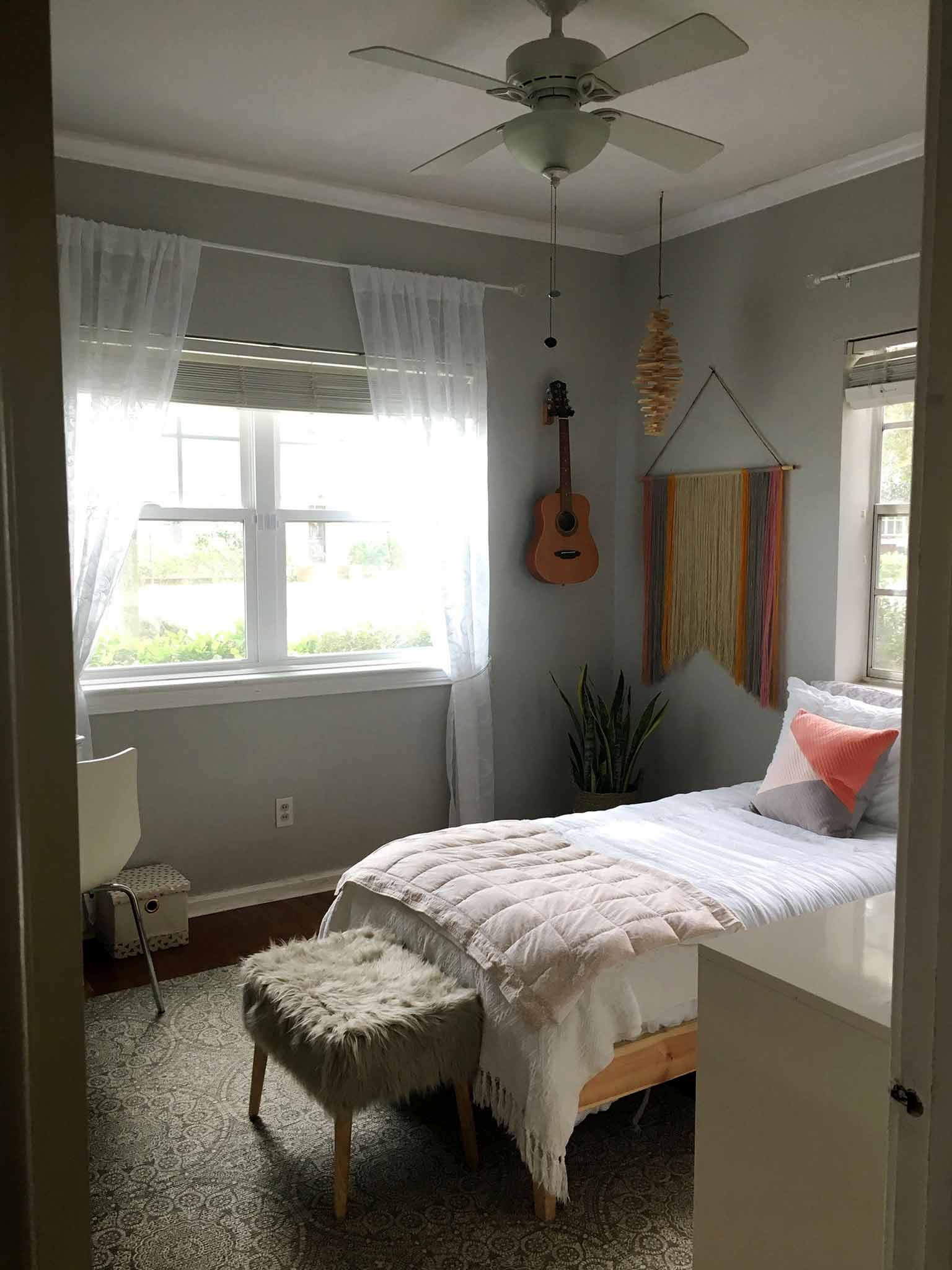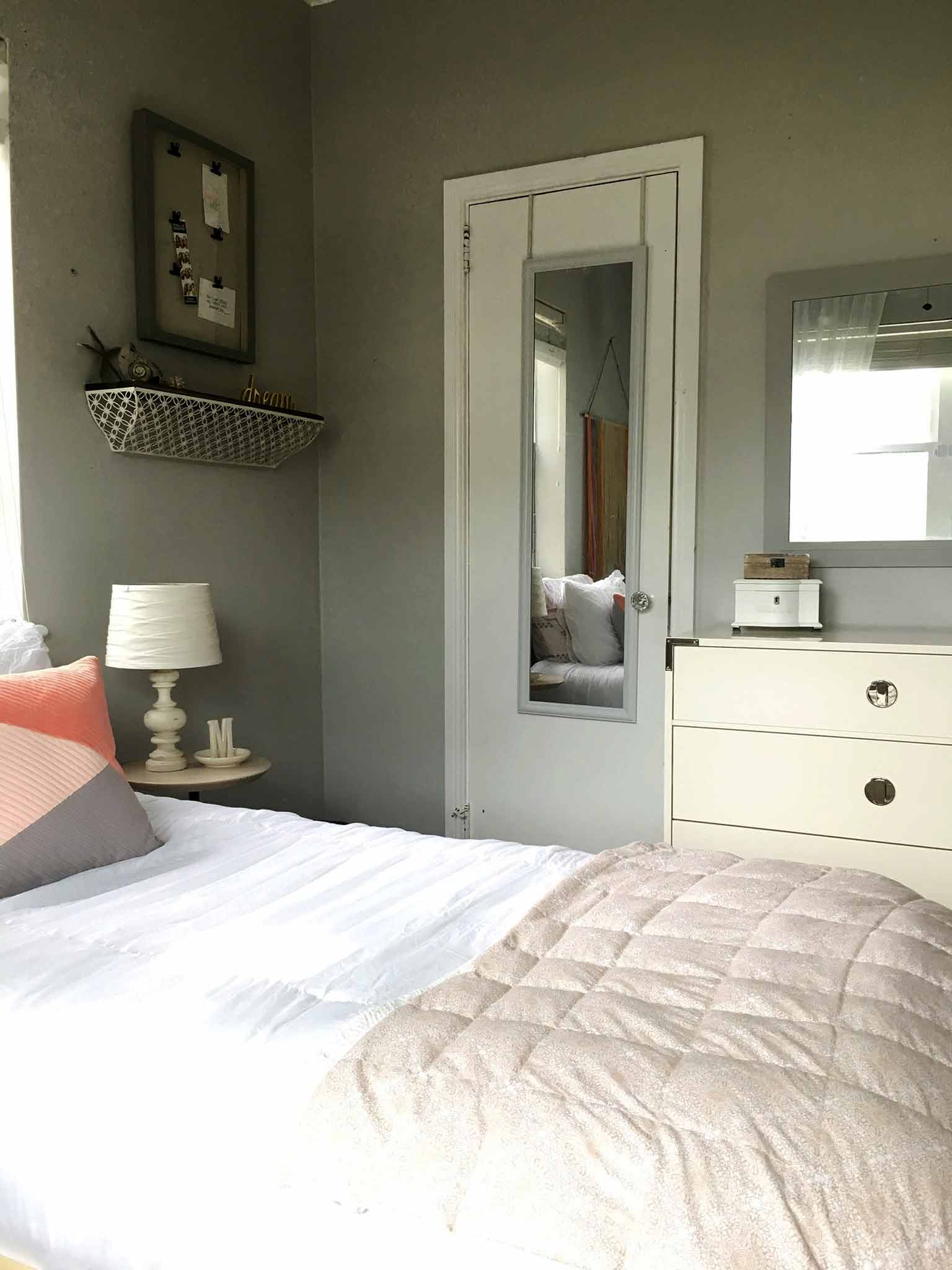 This cute sewing table was from her Grandma's house and she painted it white to work with the rest of the room.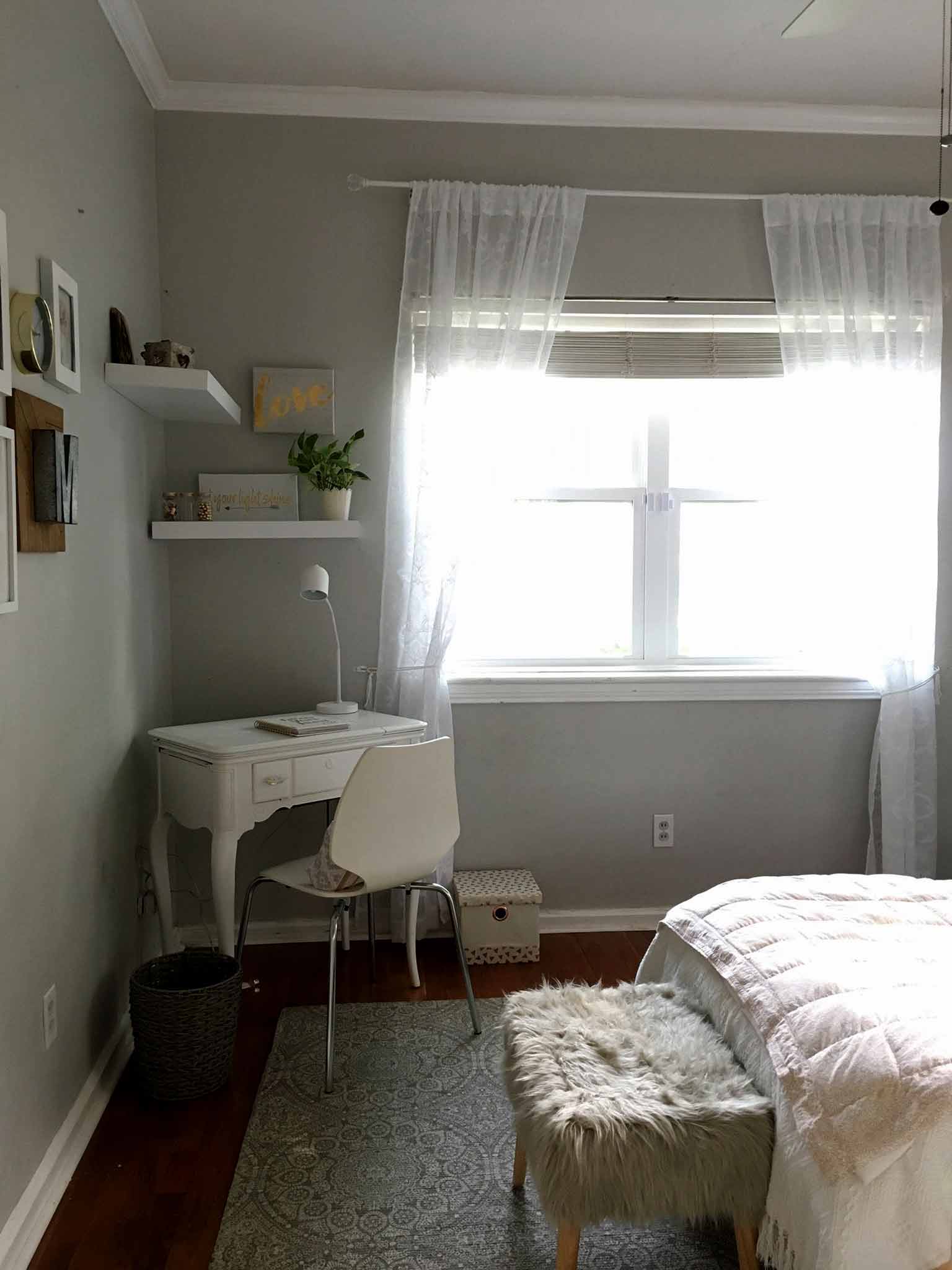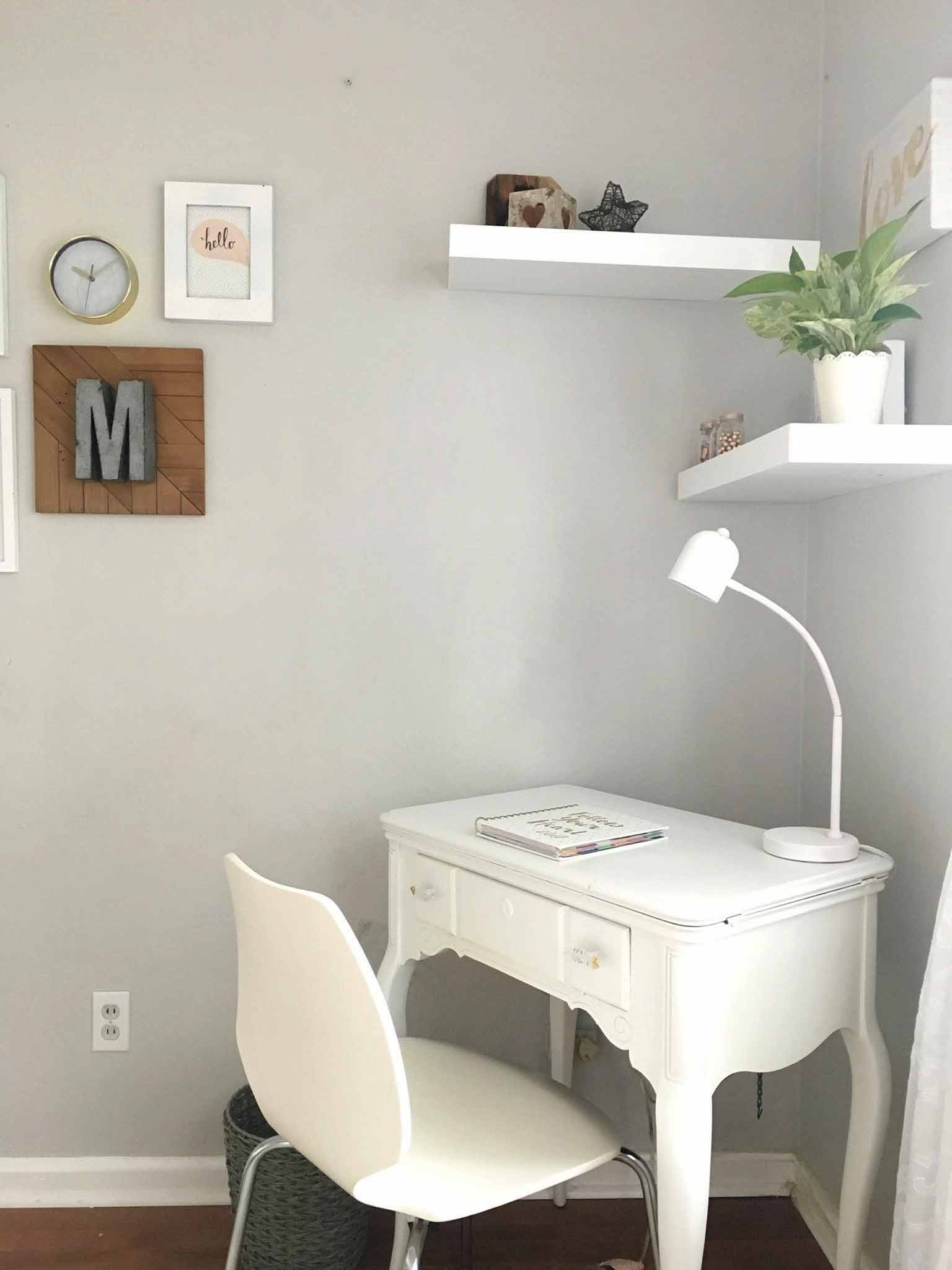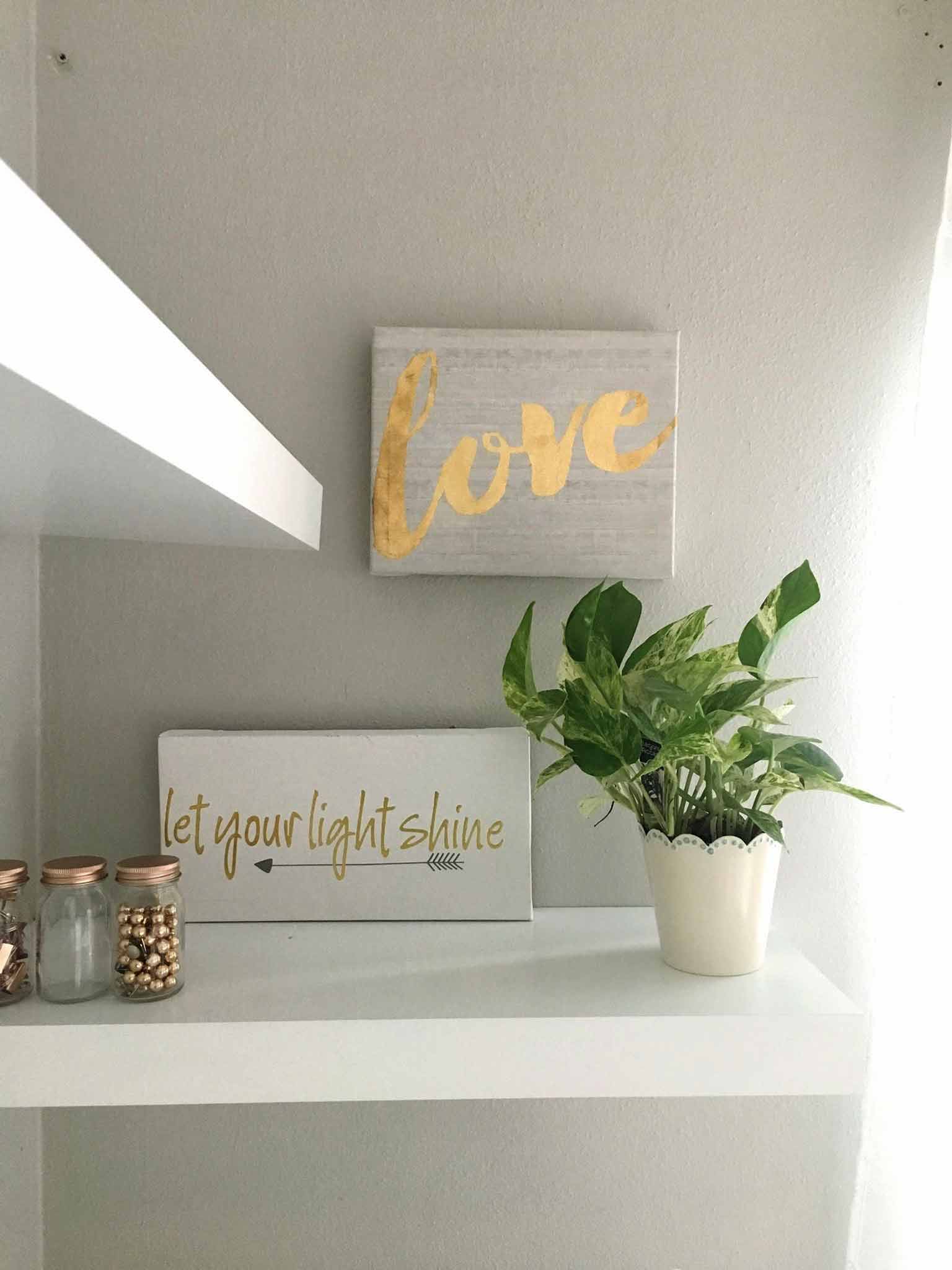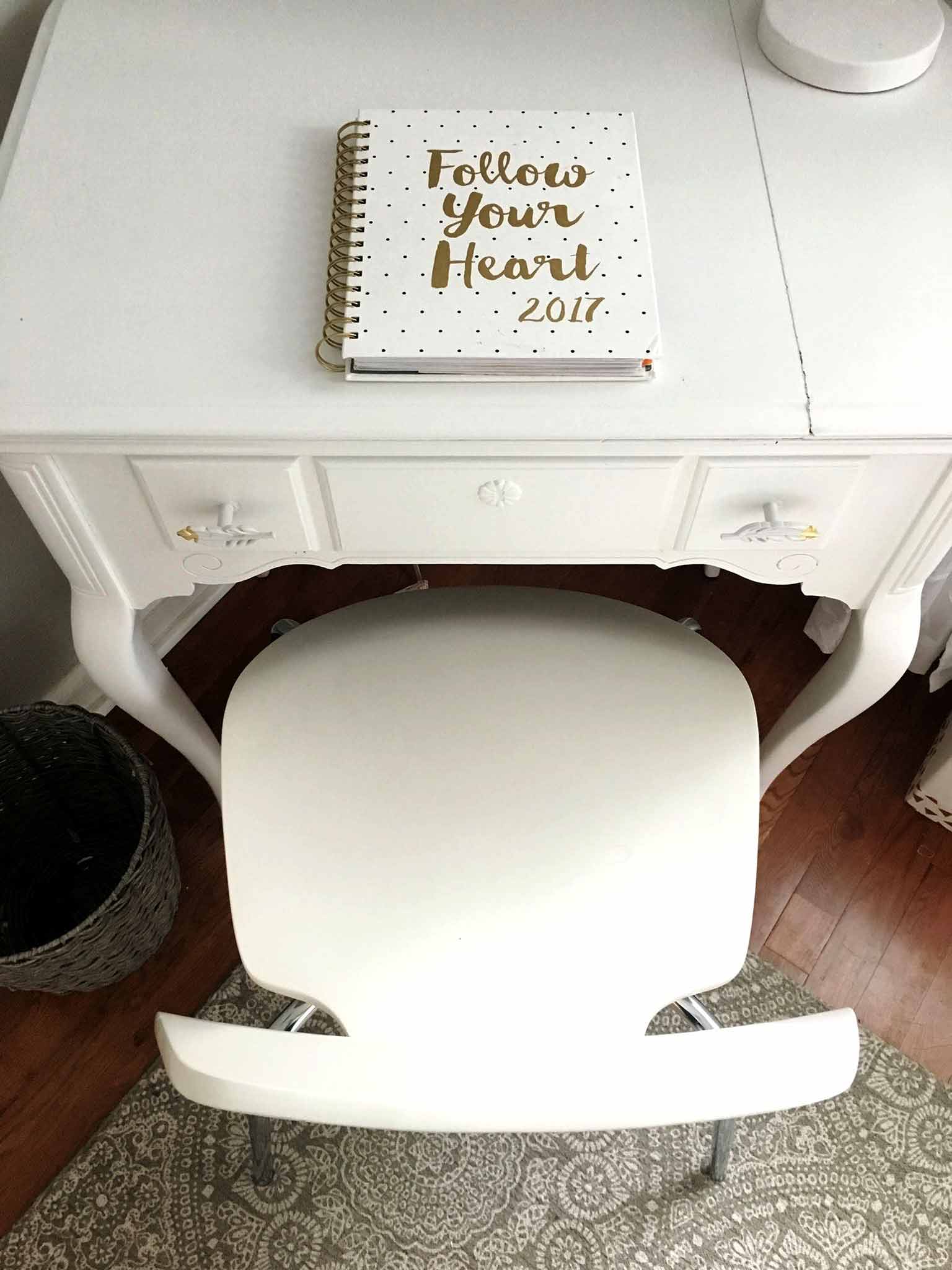 This is probably my favorite corner in the room featuring our DIY yarn art and a $9 snake plant.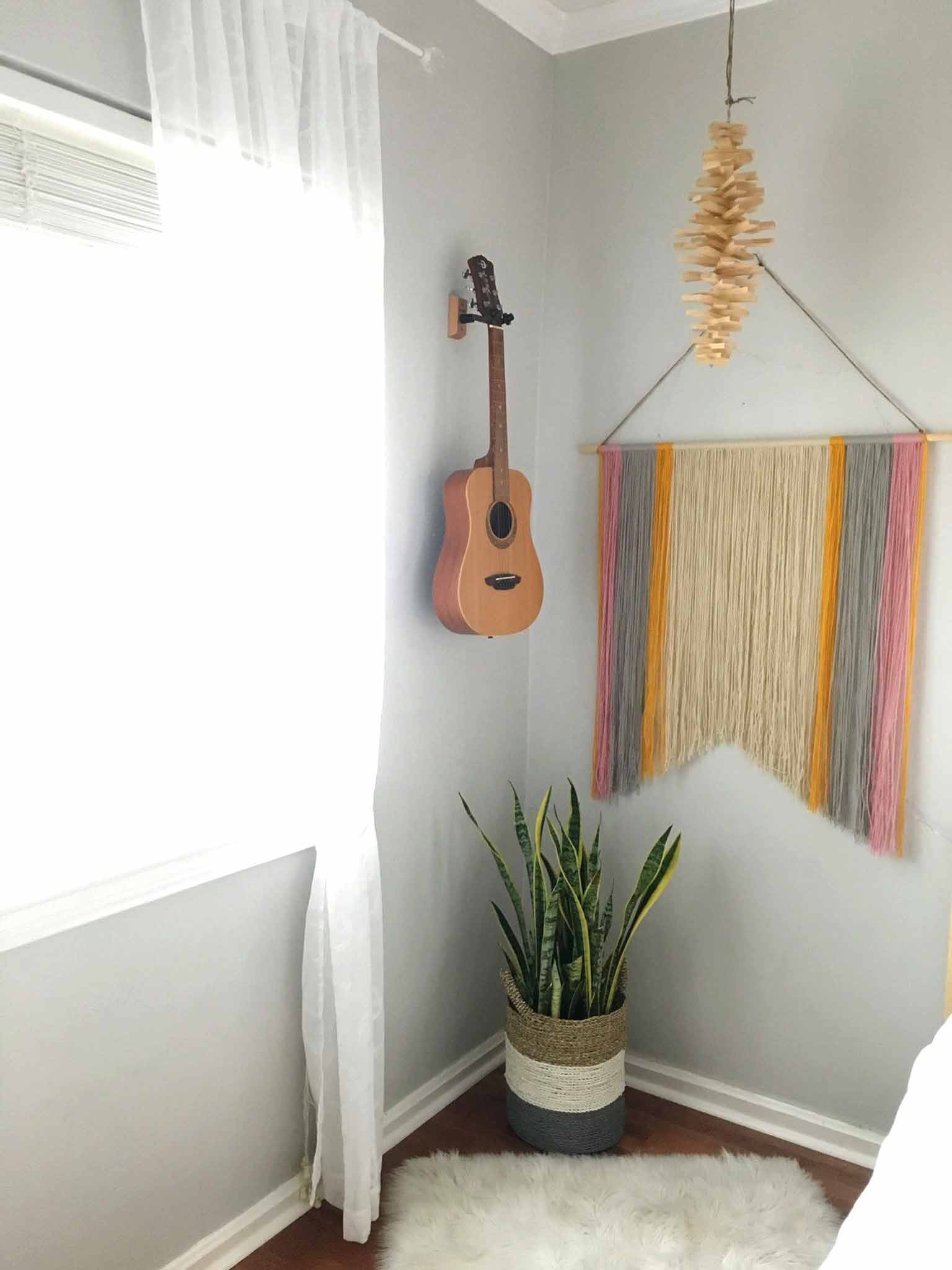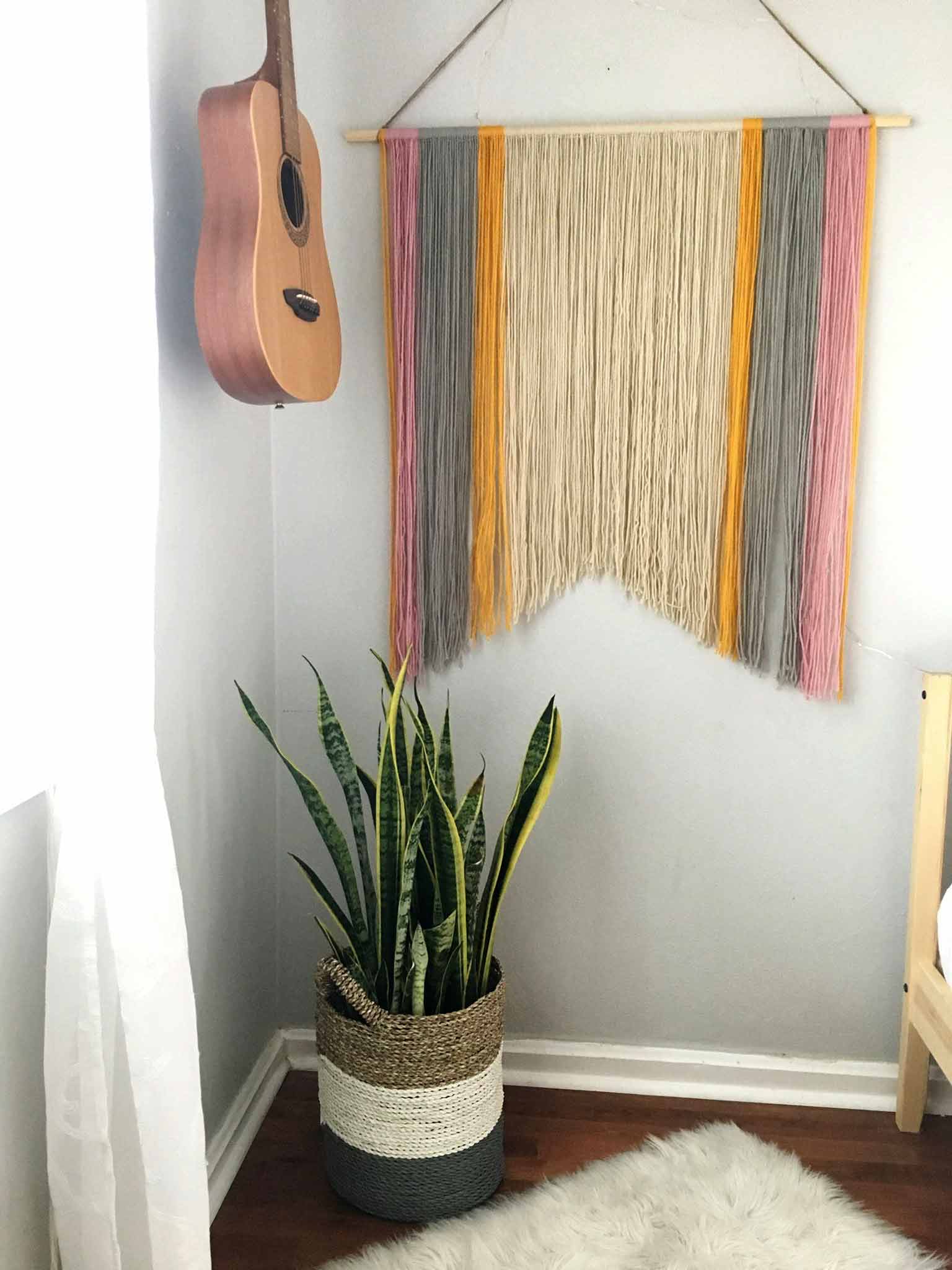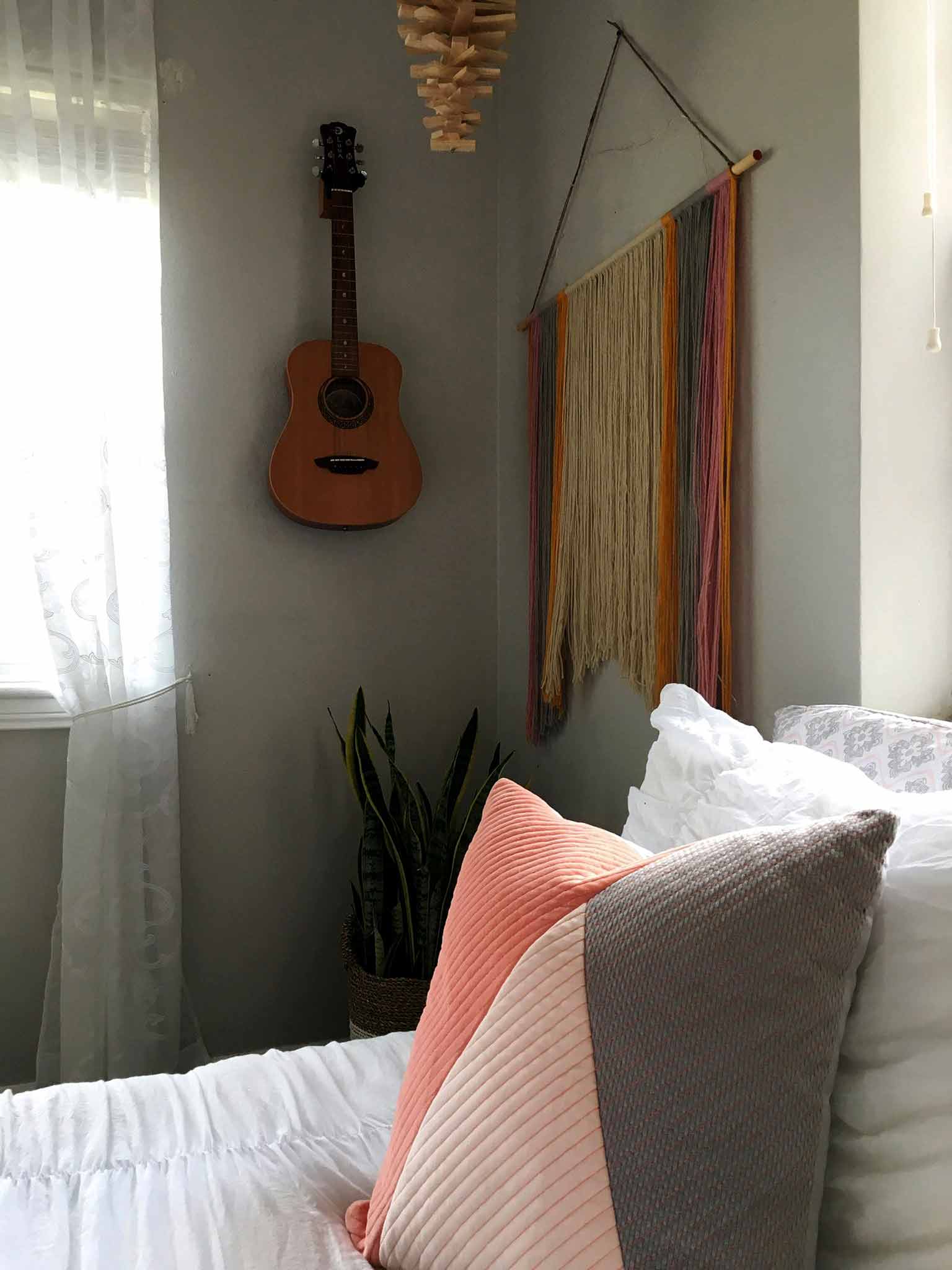 We balanced out the yarn art with a decorative shelf and a large picture frame on the other side of her bed. The beach treasures were given to her by her Dad.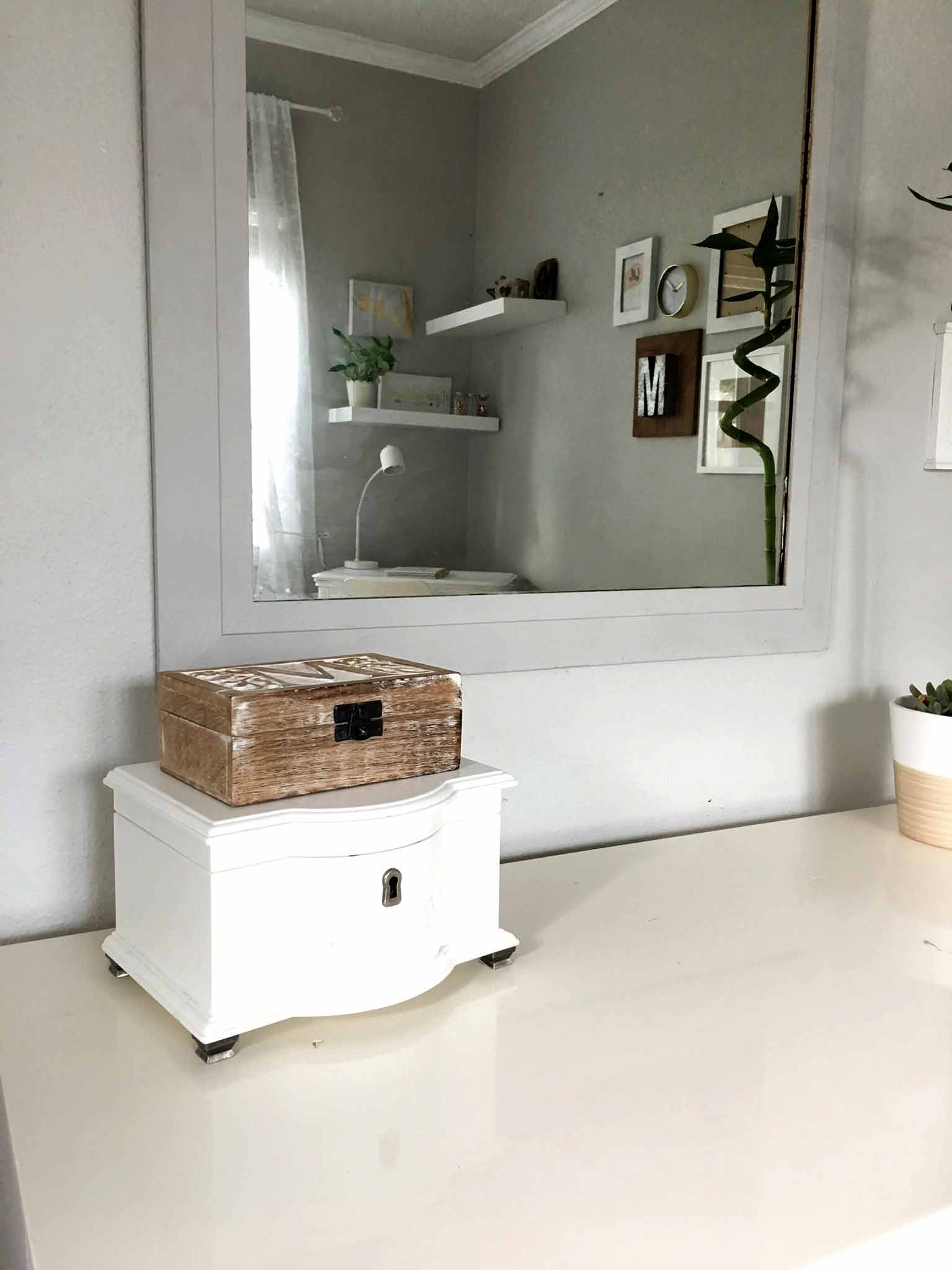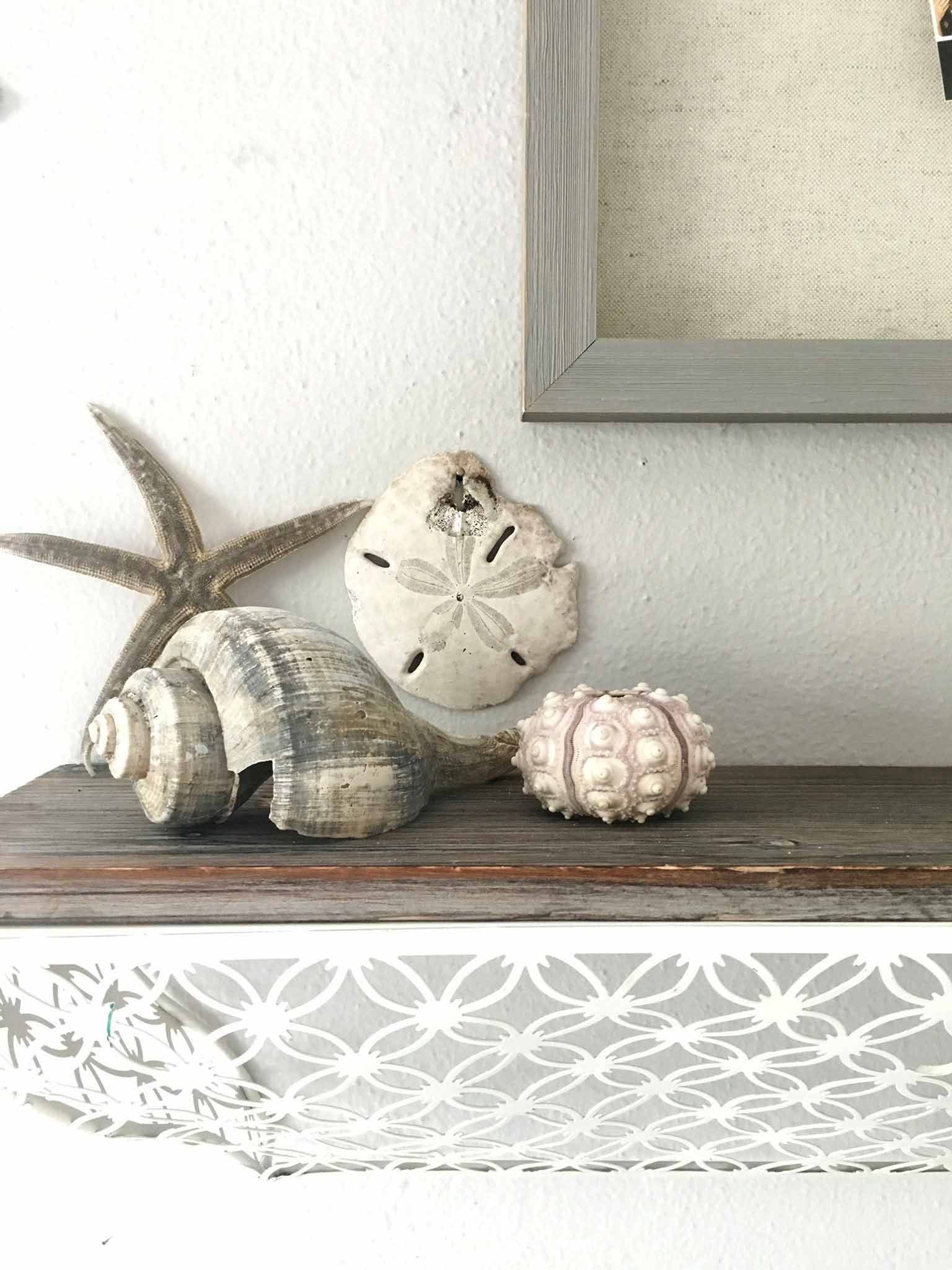 The IKEA dresser—much less bulky than the previous dresser.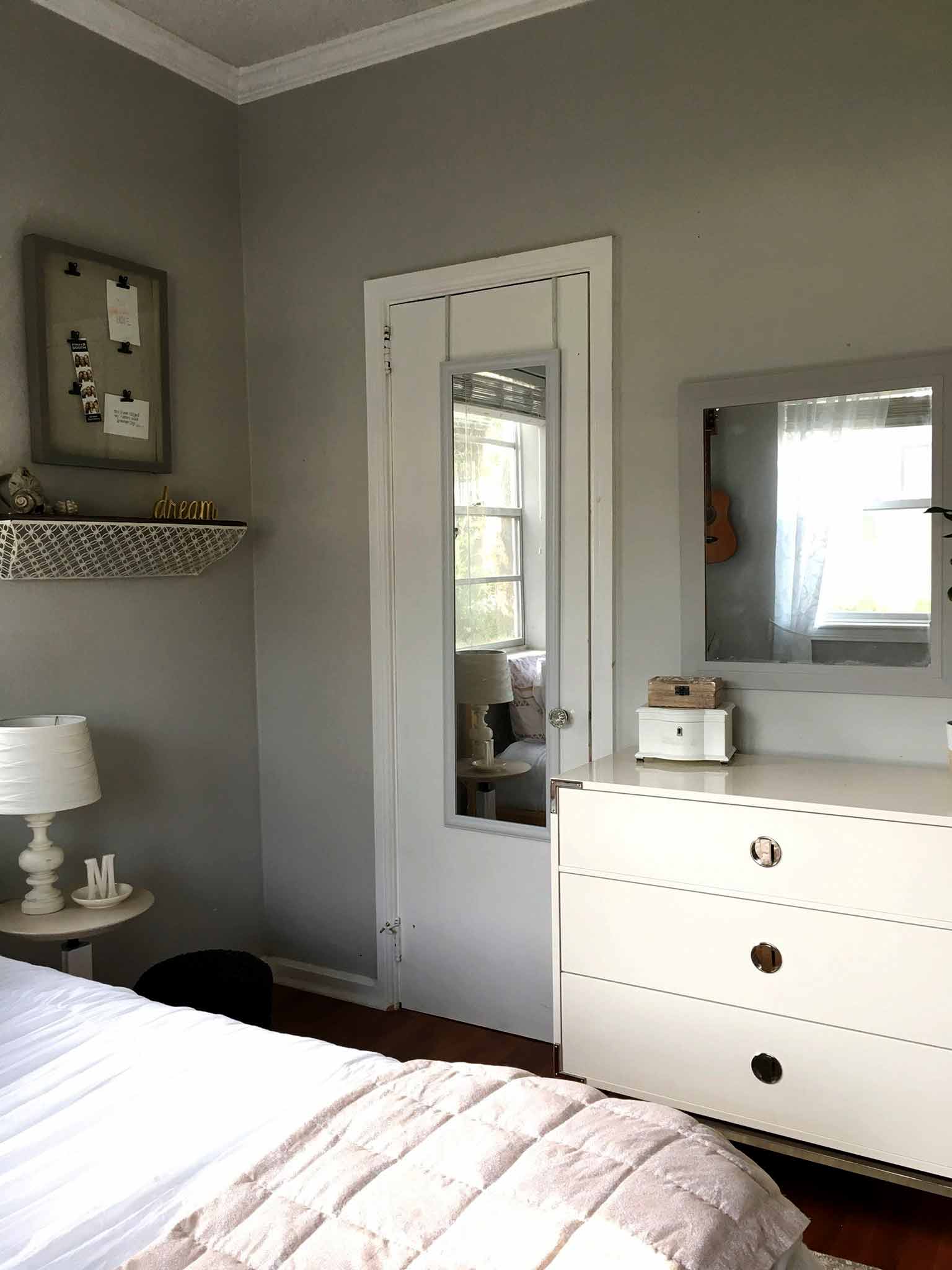 Crisp clean white bedding with a weighted blanket made by her Grandma.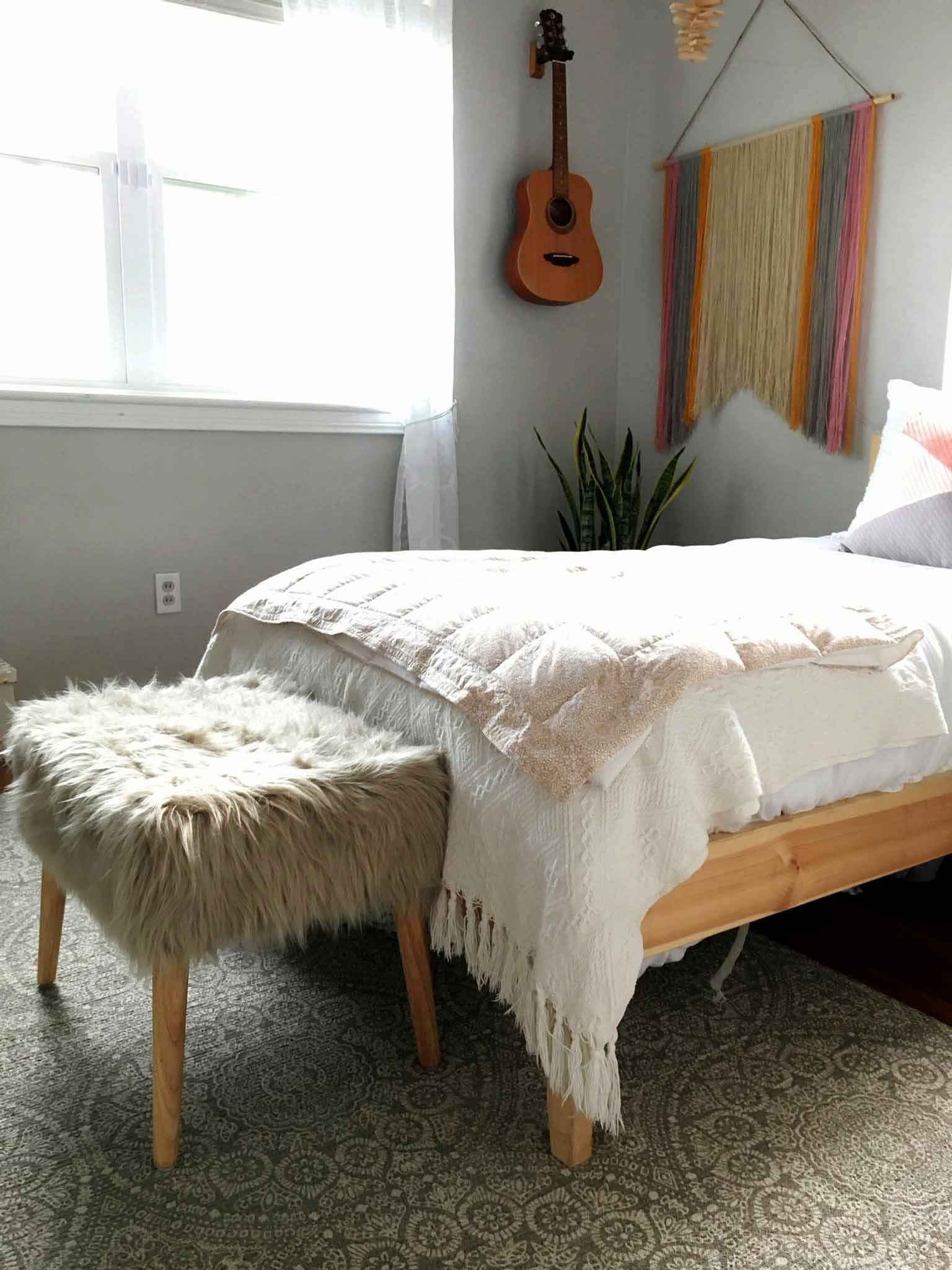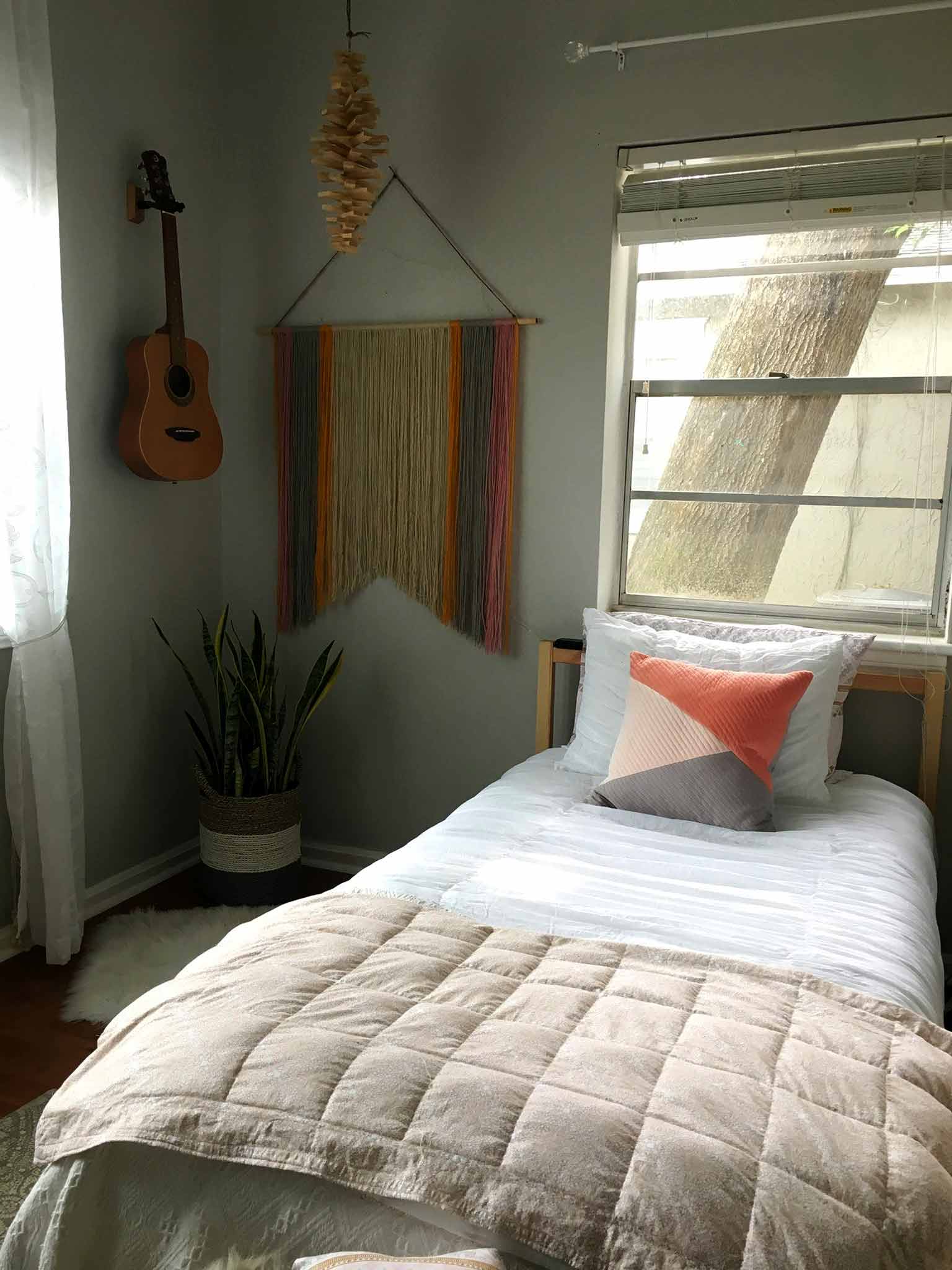 I love the fun pattern of this rug—it adds a touch of interest to the room but doesn't distract from the neutral color palette. It was definitely our best bargain—$45 on clearance at HomeGoods!!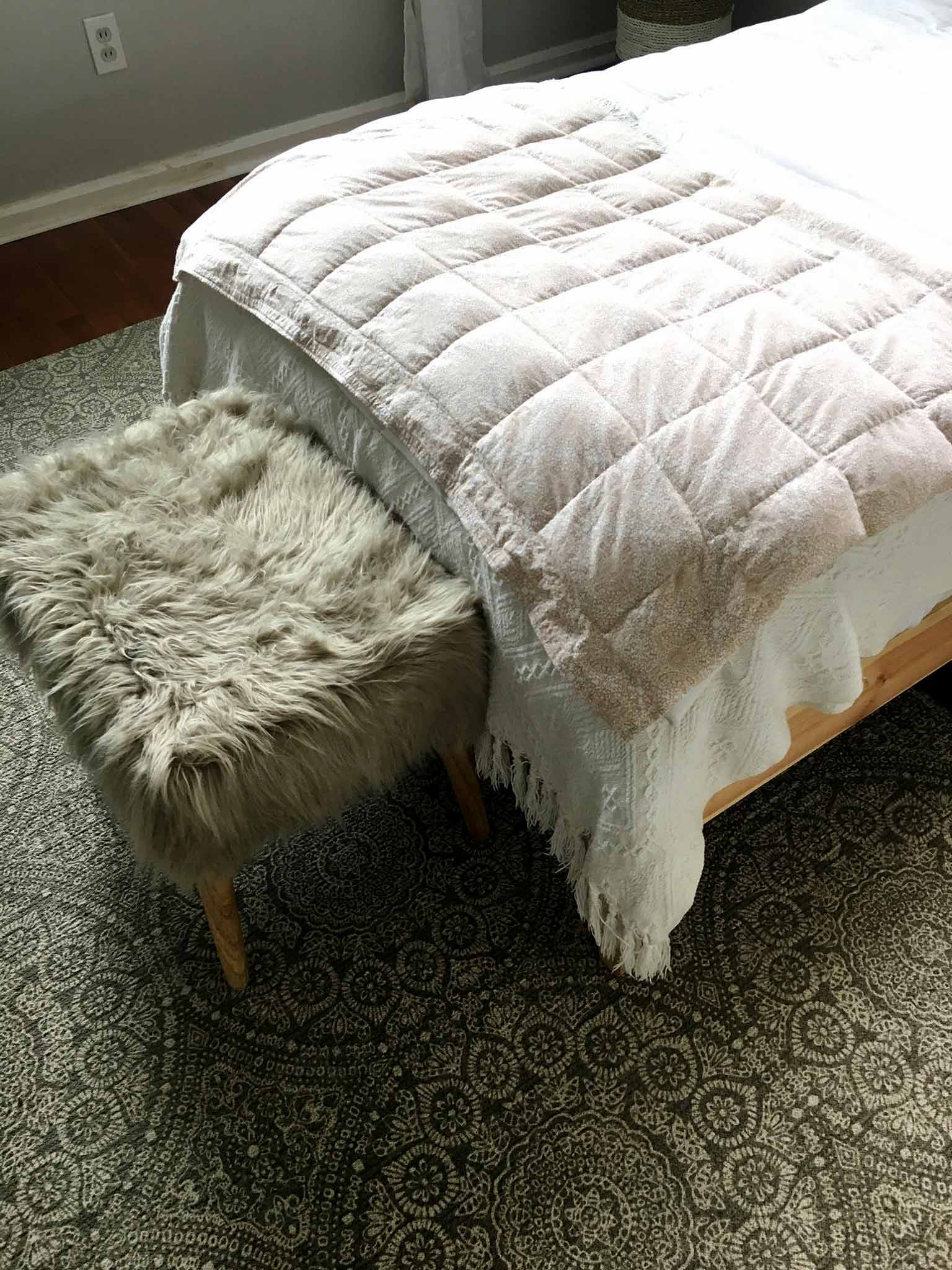 It feels so good for my soul to see a project completed! Especially whilst we are still waiting on drywall to be finished in the guest house. My neighbor is really happy with the finished room and says she won't change it for "at least a few years" (we'll see about that...!!)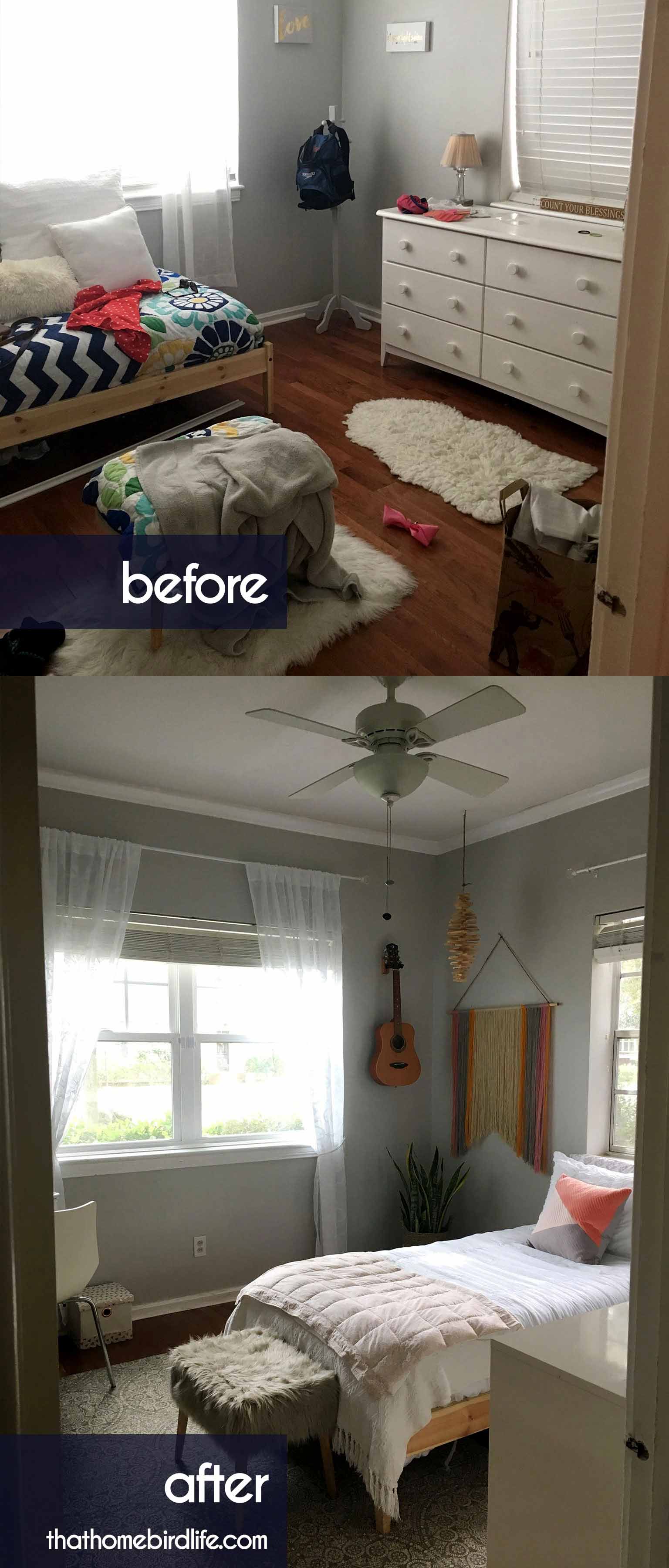 ---