It feels like a lifetime since my last blog post! We got through hurricane Irma with no damage to our home, which we are so thankful for. Even so, our routine was totally thrown off as our power was out for 3 days and school was closed for over a week. It's taken me a while to get back into a rhythm, but the unexpected "vacation" has been good for my soul!
During the power cut, my 11 year old neighbor and I decided to use our time to make a wall hanging for her bedroom makeover. I actually completed the makeover this week, as you may have seen over on Instagram, and I'm working on writing up all the details for a blog post later this week.
Anyway, part of the plan was to make a large, inexpensive piece of art for her bedroom that fitted into her modern boho theme. This wall hanging was seriously so easy. It was pretty time consuming as we made a very large one, so I bet it would be quicker and even cheaper to make a smaller one.
I've had a few people ask me how we did it, so I thought I'd put together a short tutorial.
So here it is!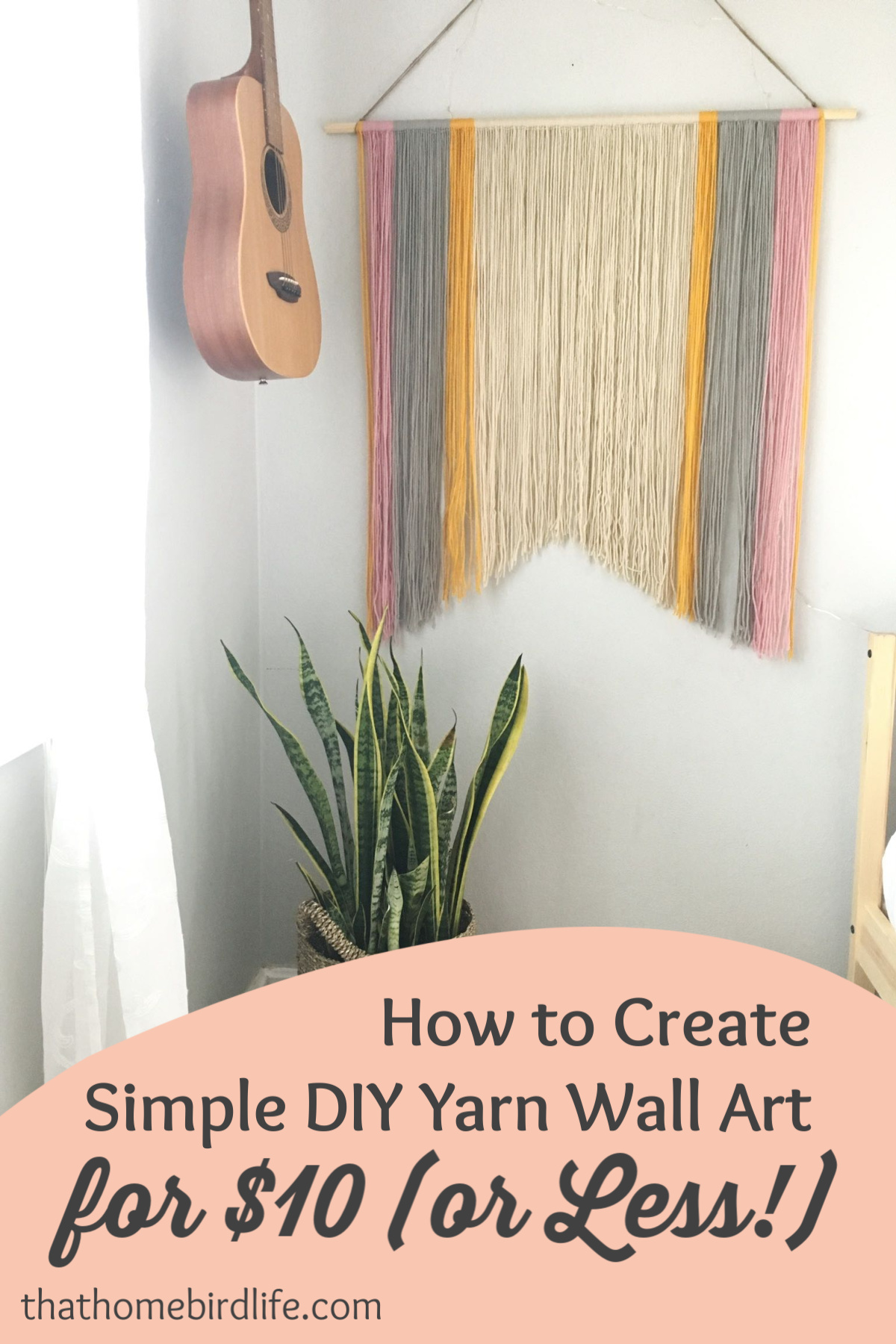 1) GATHER SUPPLIES
You will need:
some kind of dowel, copper pipe, or even a branch/piece of driftwood — we used a 3/4 x 36 inch dowel which we found at a craft store for less than $2 similar
yarn in various colors — we used 4 colors, and there was plenty left over to make another wall hanging!
scissors
twine to hang (not essential)
And that is IT!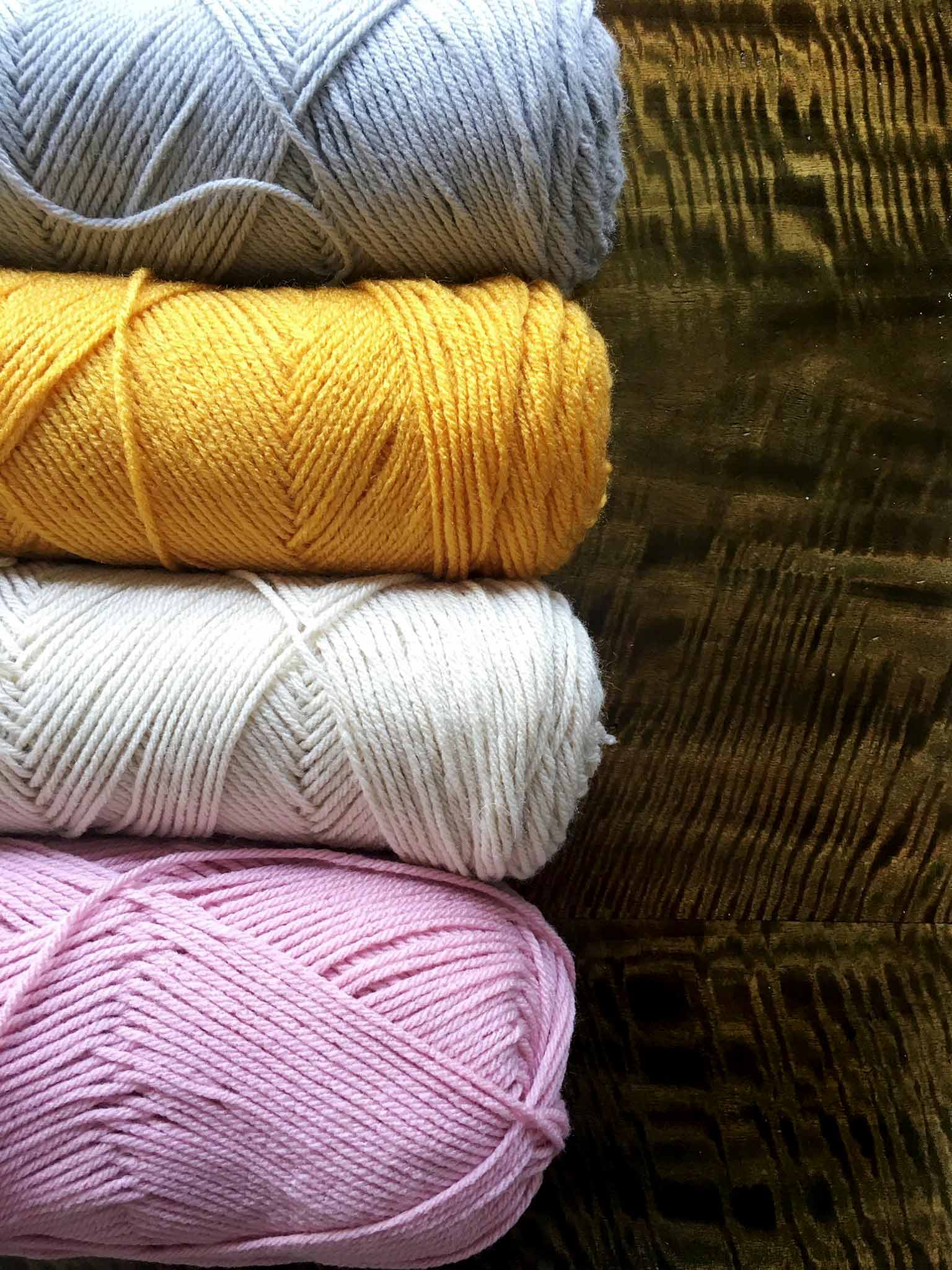 2) CHOOSE YOUR PATTERN (OR NOT)
Decide if you want to create something symmetrical or more random, and what order do you want your colors to be in. You could wing it and make it up as you go along, but that's definitely not how I function! (I like to stick to all the rules.) We decided to keep it symmetrical, and used mostly neutrals with pops of the mustard and pink. It's also worth considering the wall color of where you are hanging it - my neighbor's walls are pale gray so we didn't put too much gray yarn into it as we wanted it to contrast nicely against the paint color.
3) CUT, TIE AND REPEAT...x10000000000
I'm exaggerating, but this is the repetitive, slightly monotonous part of the process (although I actually found it surprisingly therapeutic). Cut pieces of yarn that are double the length that you want your wall hanging to be. To attach them to the pole, fold a piece of yarn in half, put the folded end under the pole, poke the ends through the loop and pull it tight.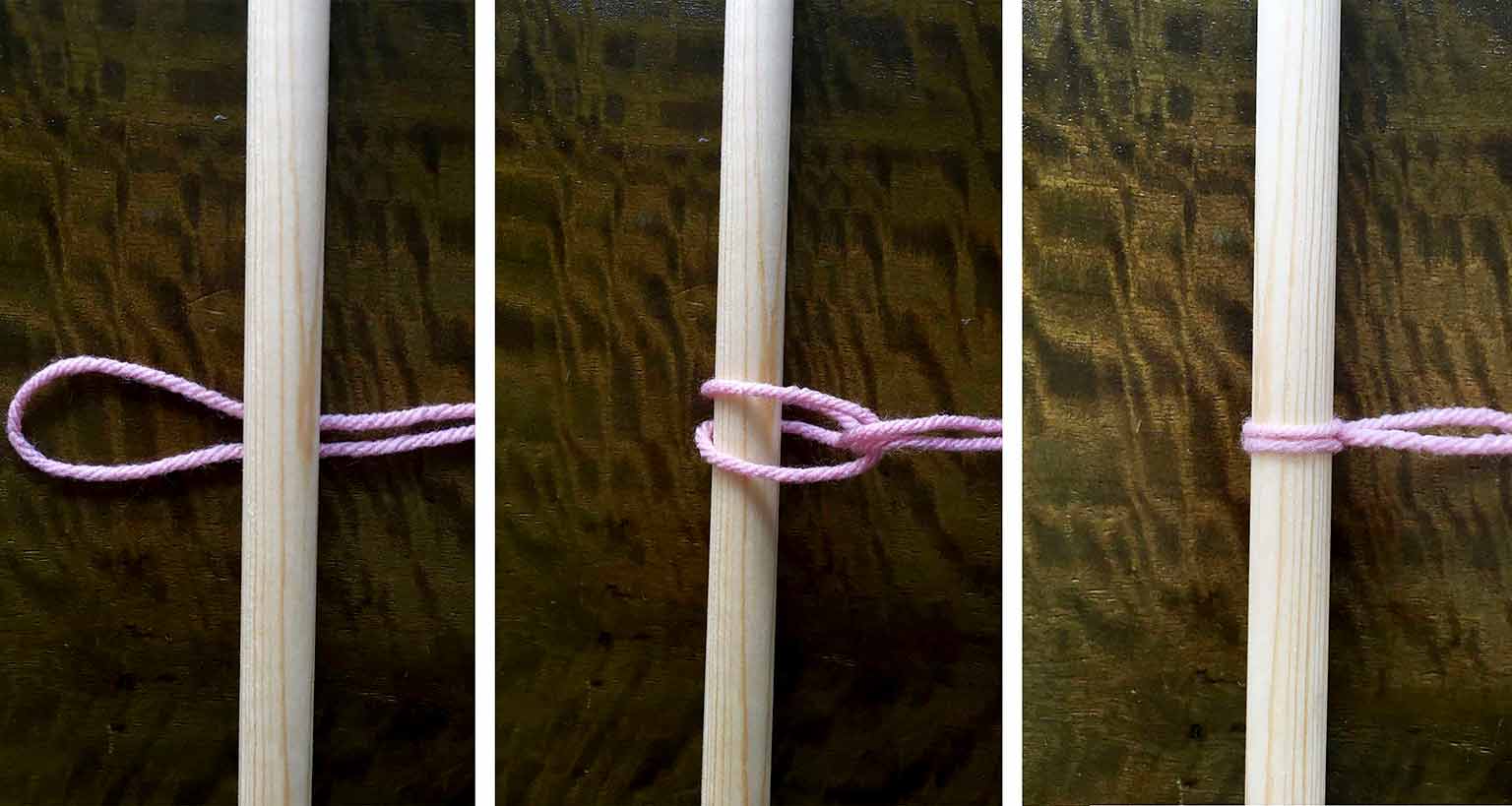 We found that it was easier to cut lots of lengths first so that you can get into more of a rhythm of tying them. Keep going until you can't fit any more pieces of yarn onto the pole. You definitely don't want any gaps.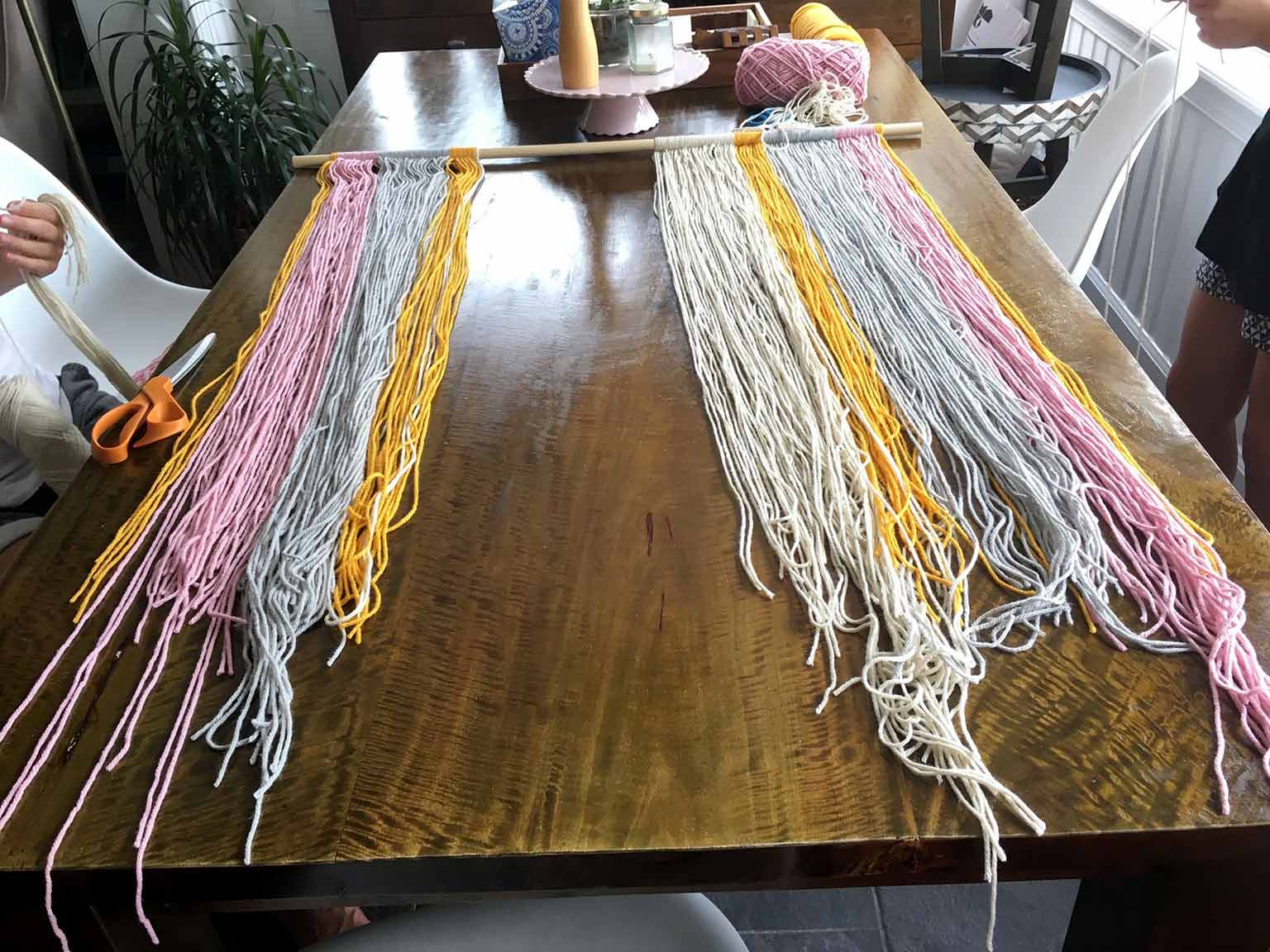 4) TRIM INTO SHAPE
This works best if you hang it on the wall first, or have someone hold it up for you. You could cut it straight across, or into a symmetrical shape, or on an angle. We decided on an inverted 'V' for ours. It was more challenging than I was expecting to cut it evenly — let's just say I'm not going to try my hand at cutting my children's hair any day soon.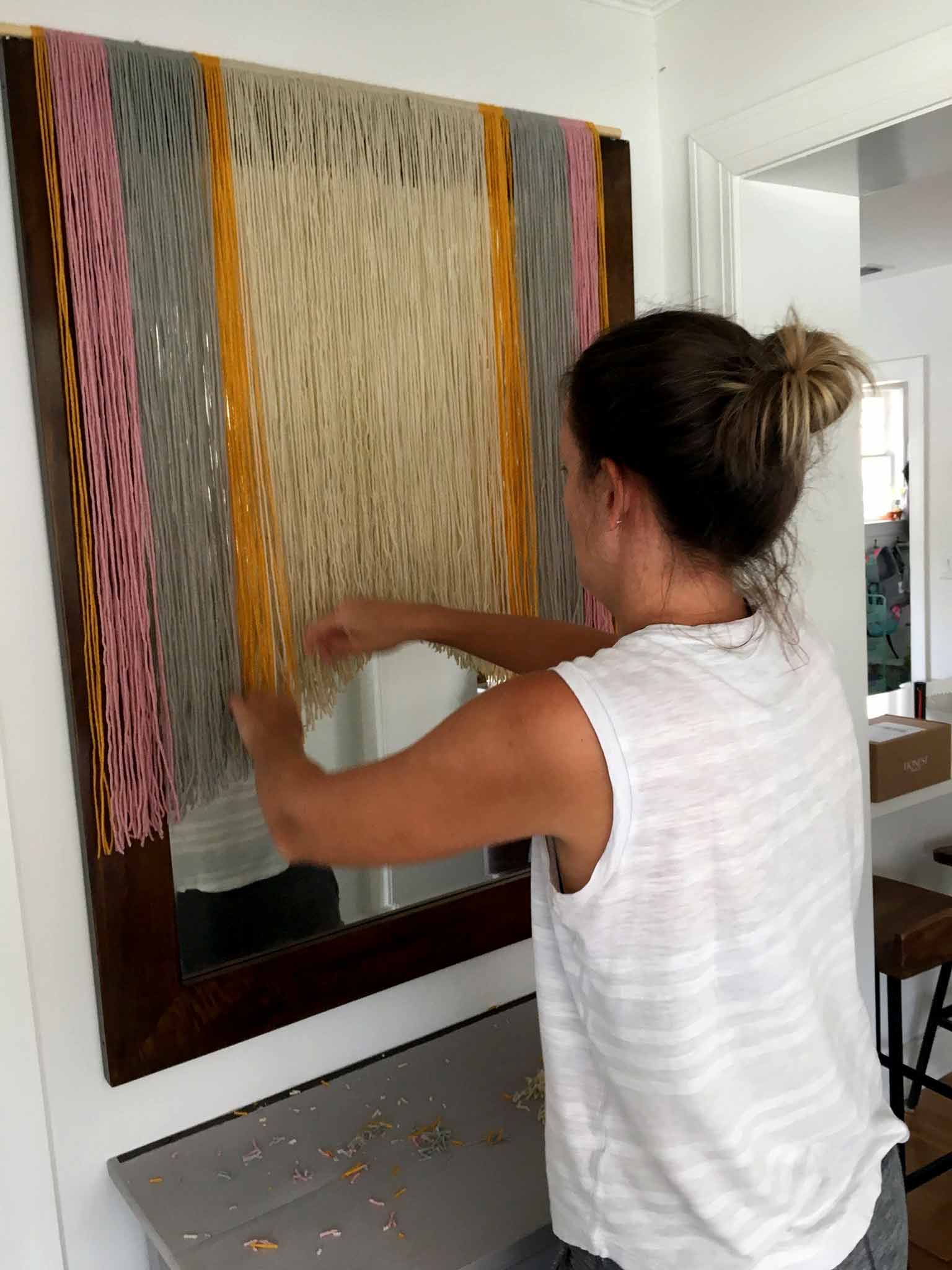 To hang it up, you can either tie a large length of twine to each end of the pole and hang it from a single nail, or you can put in 2 nails either side and rest the pole along the top.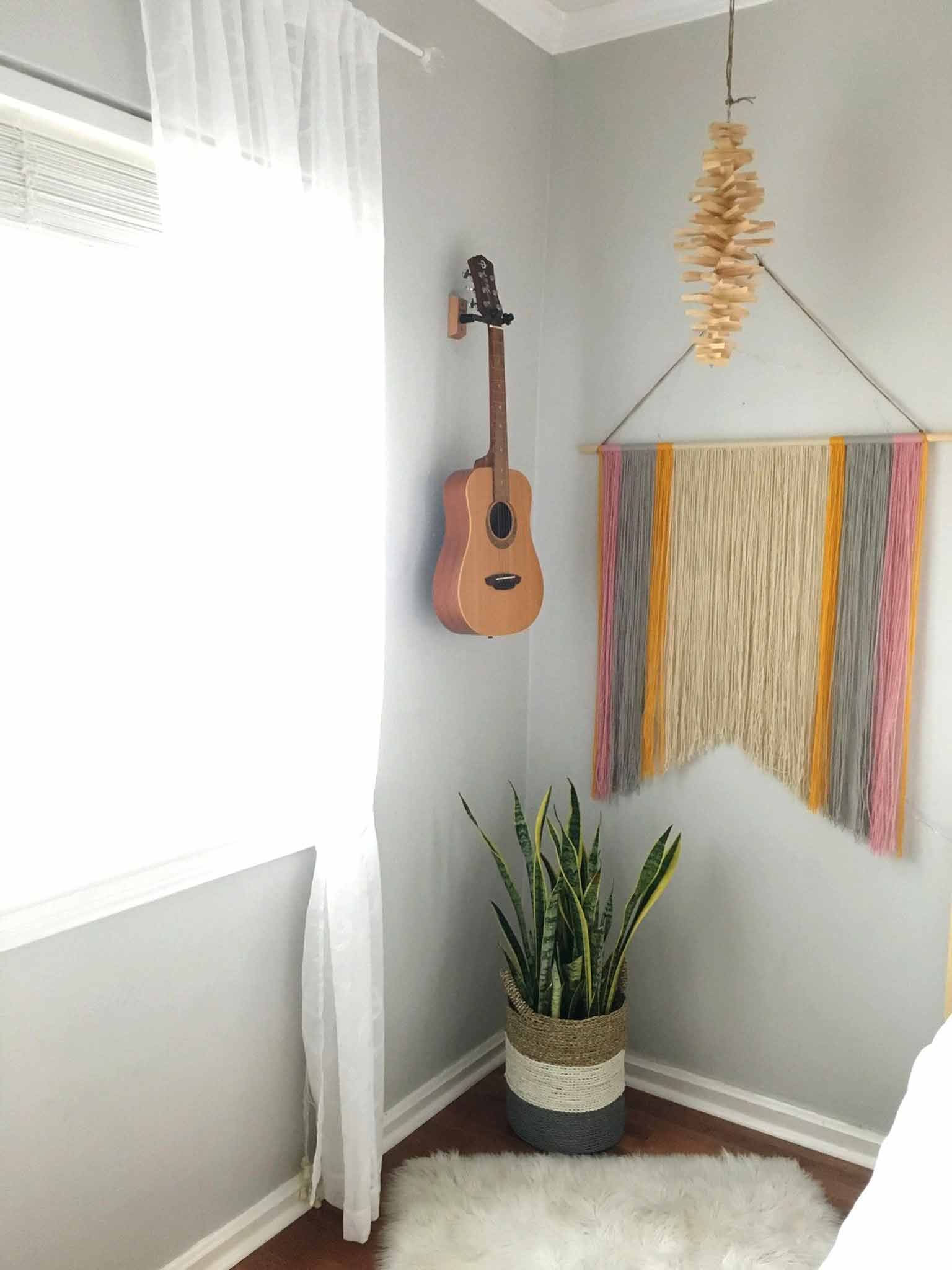 And that is it! — a simple, easy and inexpensive DIY craft to bring some boho flair and pops of color into your home. I can't wait to show you the whole bedroom makeover — this was a such a fun project and we found some amazing bargains to transform her room on a budget. I'll be sharing more later this week!!
---