This past weekend I finalized all the trim work for our new home! Although we are only at the beginning stages of construction, having all the little details ironed out ahead of time is going to be important in keeping everything moving along—even if we end up adjusting plans as we go.
Cover image: Amber Interiors
Trim is one of those things that isn't necessarily on the top of the list when it comes to choosing selections for a house, but it's actually a pretty important part of the overall aesthetic of a home. Now that it's on my radar I have become low key obsessed with snapping photos of any trim work that inspires me, and even busting out the tape measure in friends' houses from time to time...!
With all the "newness" of our house, I want the trimwork to add some character to our home. However, adding decorative trim details can add up to a lot, so I need to be intentional and thoughtful about where I can get the most visual impact for our investment.
BASEBOARDS, DOOR CASING & WINDOW CASING
Let's start with the necessities first! I've chosen a traditional 5-1/4" colonial style baseboard which has a little bit of decorative detail, but is still simple and classic. If budget wasn't a consideration, I probably would have opted for taller baseboards, but I think the 5 inch will still look substantial enough with our 10 foot ceilings.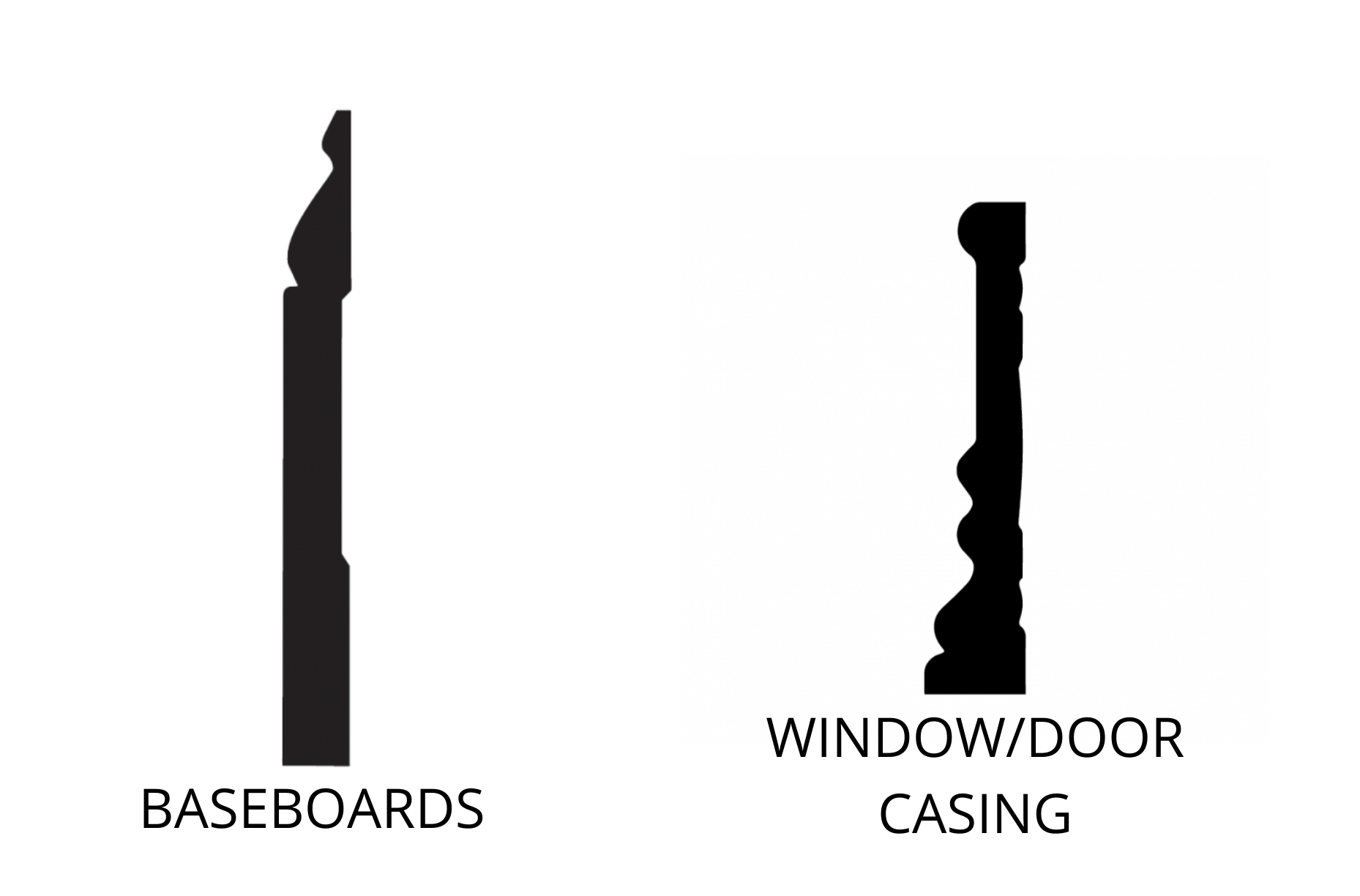 I'm going with something a little more ornate for the window/door casing, providing some contrast to our cabinetry throughout the house which is mostly slab front.
Related: The Vision for Our "Organic Modern" Kitchen
I think this pairing will really create that transitional style I'm hoping to create. For me this modern/traditional combination is the best of both worlds!
CROWN MOULDING & CEILING DETAILS
Crown moulding is beautiful and adds so much character to a space, but it can also become very expensive when used over a large area. For this reason, we opted to add it to two smaller rooms at the front of the house—the den/guest bedroom and the office. Concentrating it in these rooms will hopefully pack a punch without breaking our budget. I'm going with a 7 inch crown with lots of decorative detail, as I want it to be a stand out feature.
For the office, we are also adding a planked ceiling detail. Since there are large windows on two of the walls and double doors on a third, we decided to focus on the ceiling details for this space, rather than adding moldings to the walls also.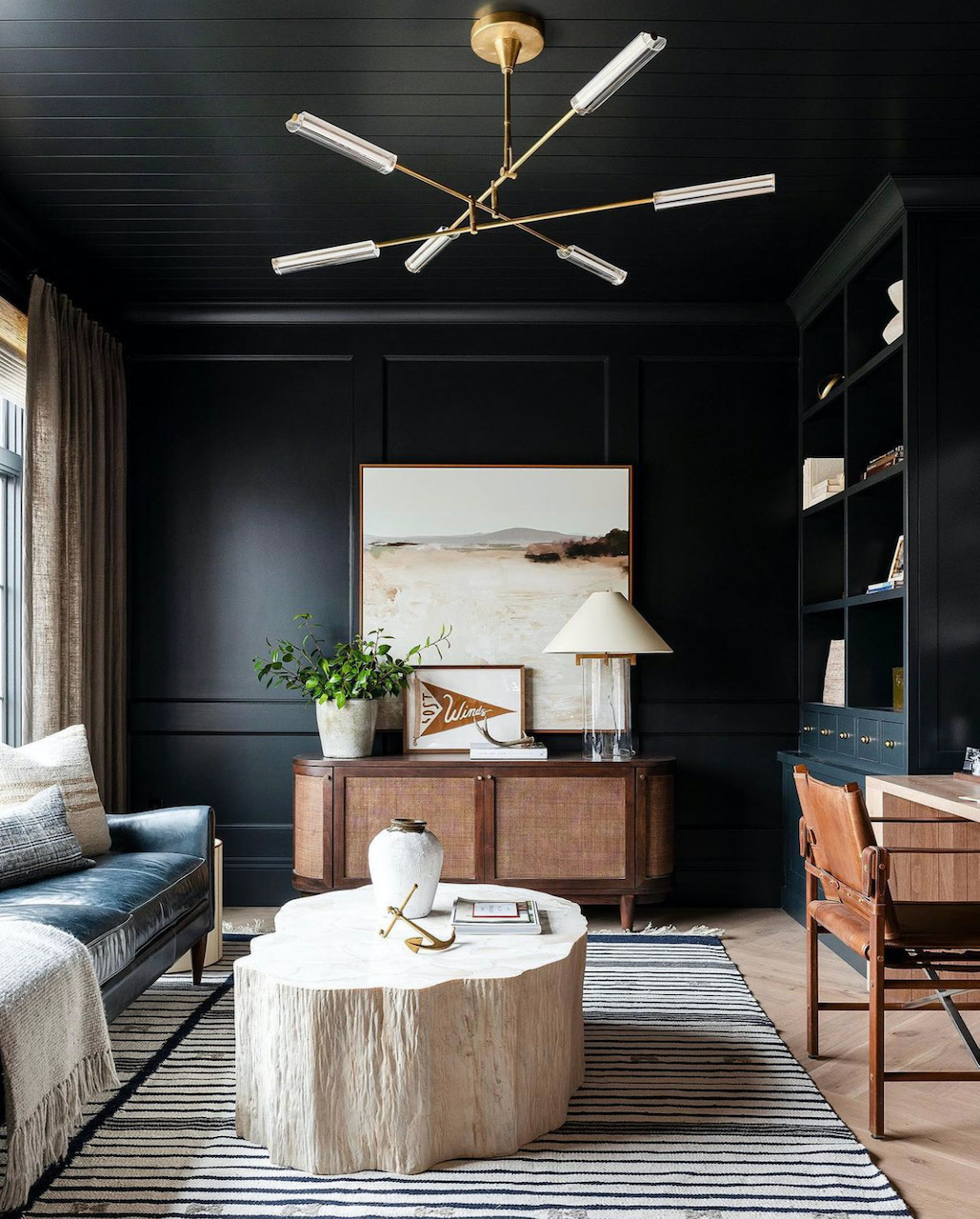 Source: Studio McGee
For the guest bedroom/den ceiling, we are adding a ceiling medallion for a decorative accent—it looks pretty fancy but in actual fact this one is very affordable! It is made of polyurethane and will be painted to match the ceiling, so will mimic the look of a solid wood medallion.
Related: Double-Duty Room Design: Our Den/Guest Bedroom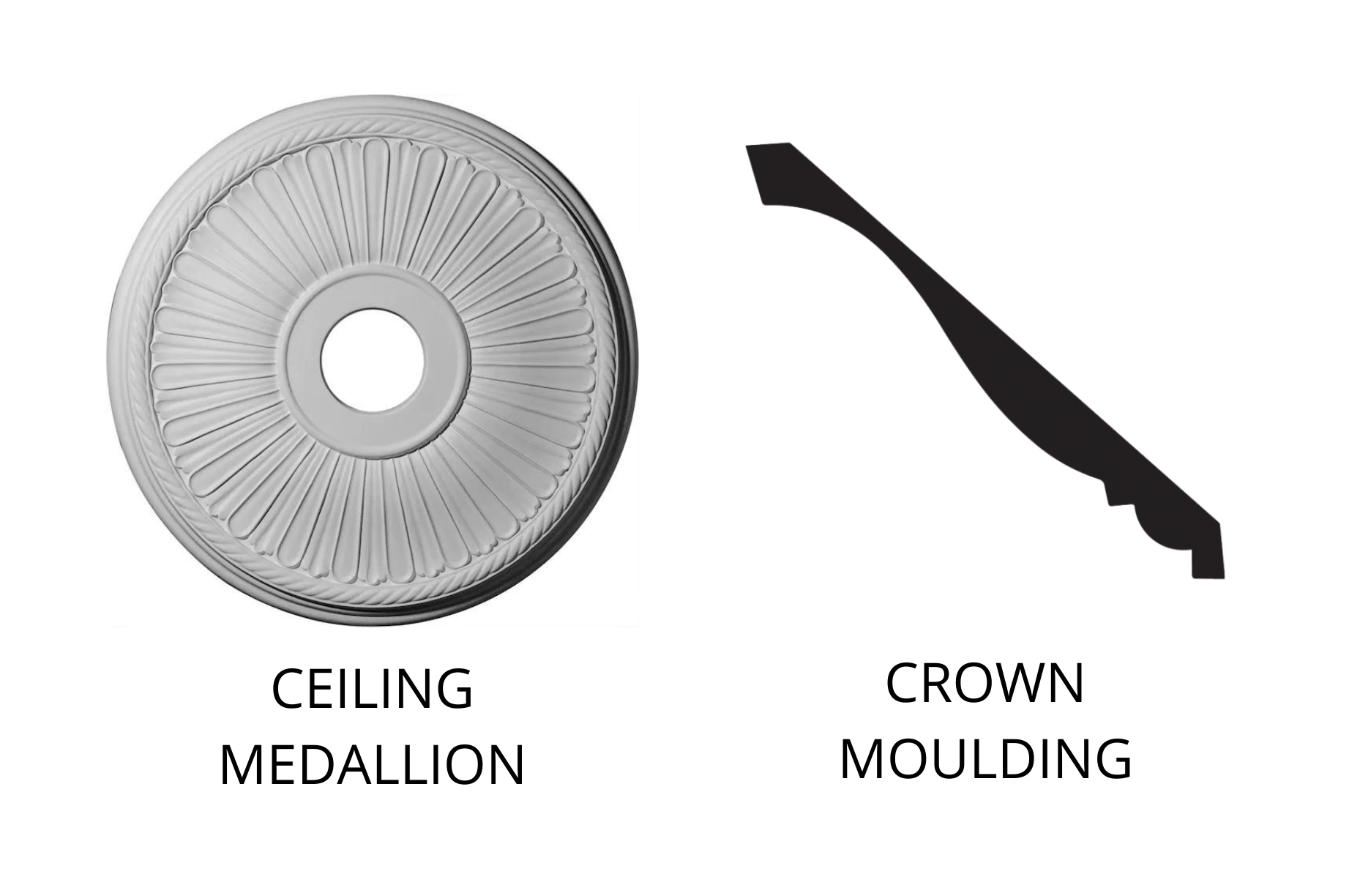 And in the dining room, we are adding a coffered ceiling. This was originally planned for the living room, but we ended up moving it to the dining room as it's a smaller, more defined space vs. the large open concept kitchen/living room. Although it's still technically open concept, I think the ceiling detail will separate the dining area nicely and give it its own identity.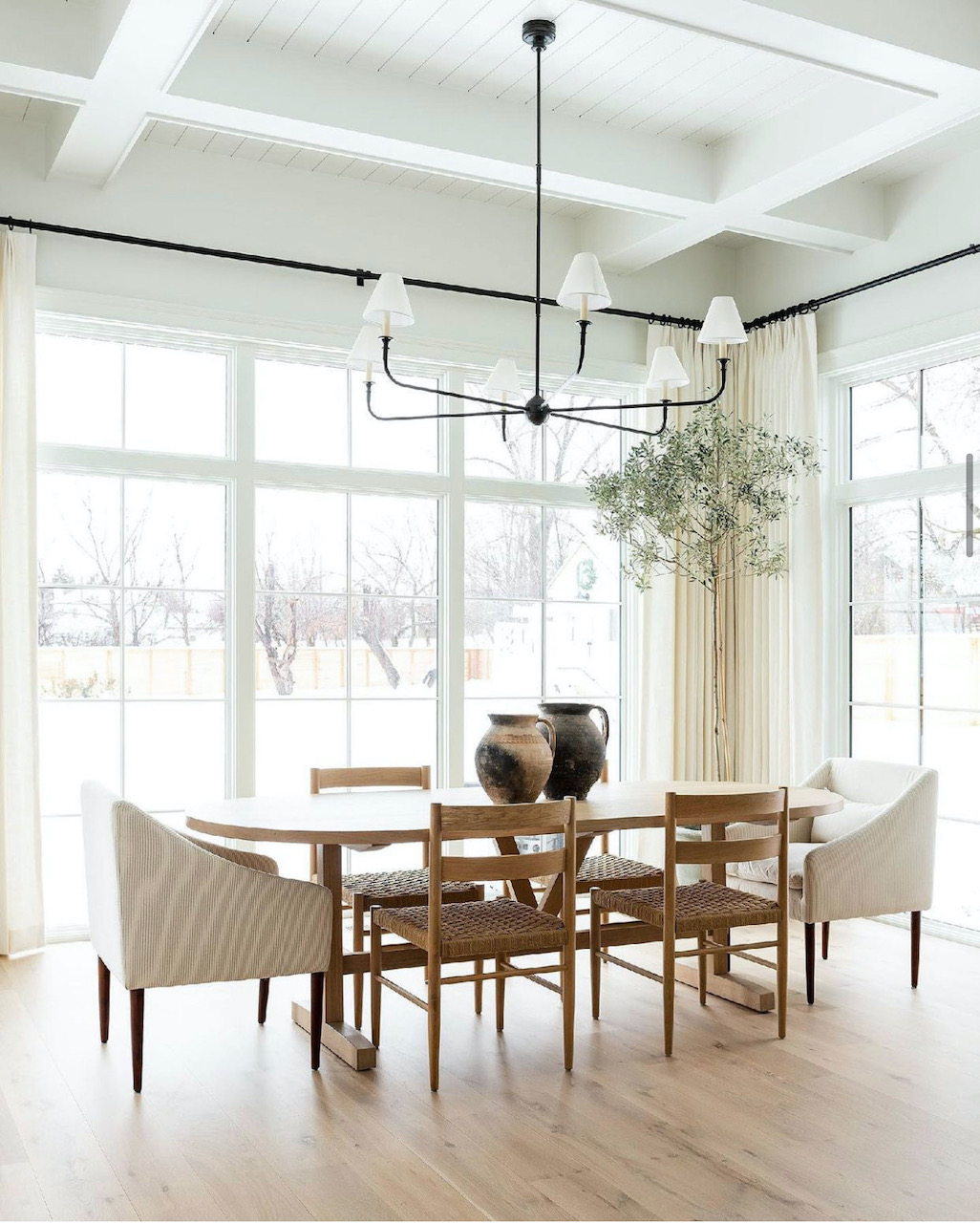 Source: Studio McGee
WALL TREATMENTS
Lastly, let's talk about wall treatments! Wall moldings and paneling add instant character to a space. For our home, I've chosen four areas to focus on—the mudroom, the guest bathroom, the guest bedroom/den and the primary suite.
The mudroom will have a shoulder height beadboard treatment around the whole with a wall of shaker pegs added along one wall. This is both a practical and aesthetic detail, as the beadboard will be painted in a satin sheen (rather than matte like the walls) which will be much more durable against the inevitable scuffs and marks that will occur in such a high traffic room. (I just noticed the other day there is a big shoe print halfway up the wall of our entryway in the apartment...not sure how it got there!)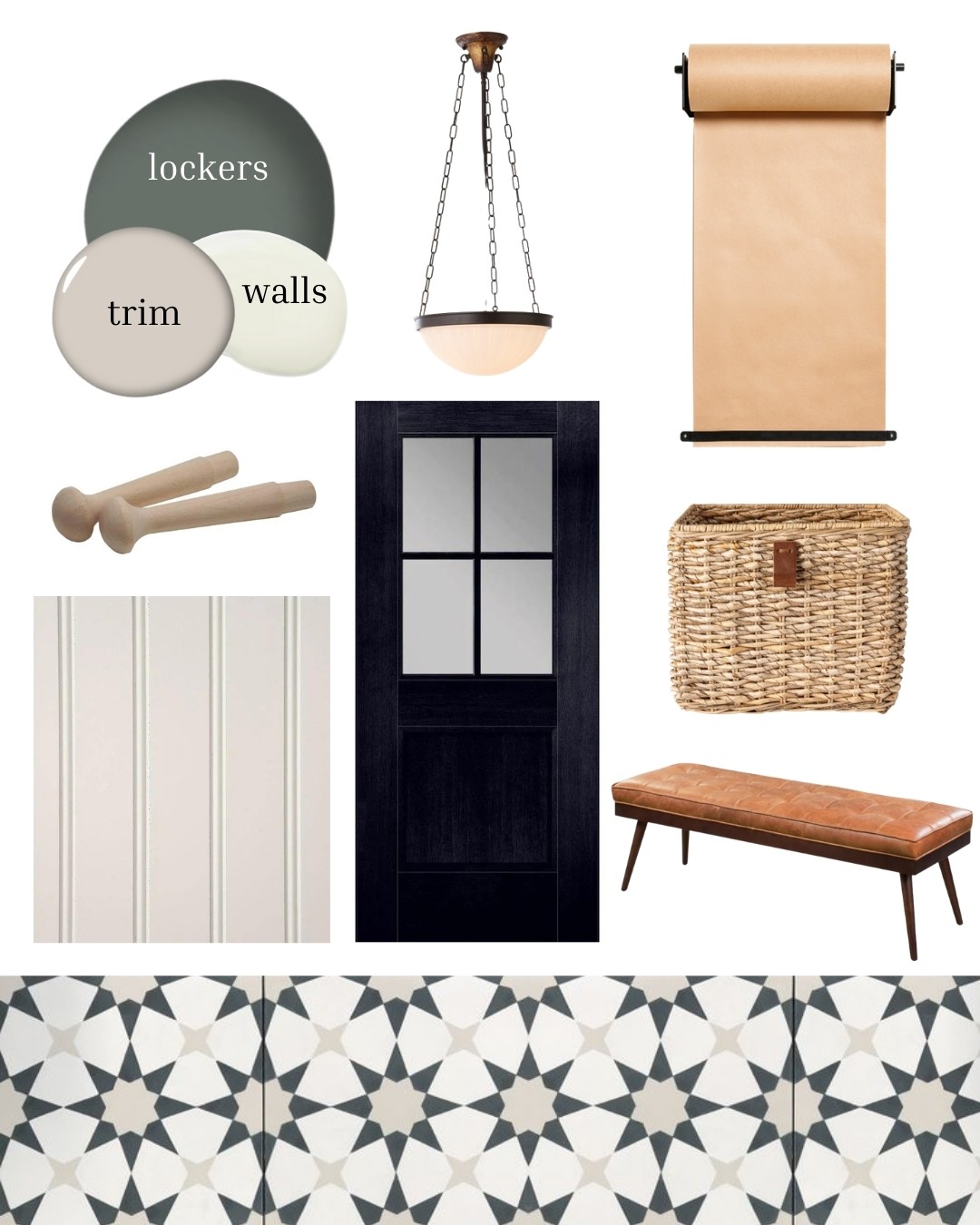 We are also using beadboard in the downstairs guest bathroom at a lower height. I haven't shared the design plans for that room yet, but I can reveal the beadboard in that room will be painted a delicious moody dark green! (SW Still Water) The door casing and window trim will be painted to match.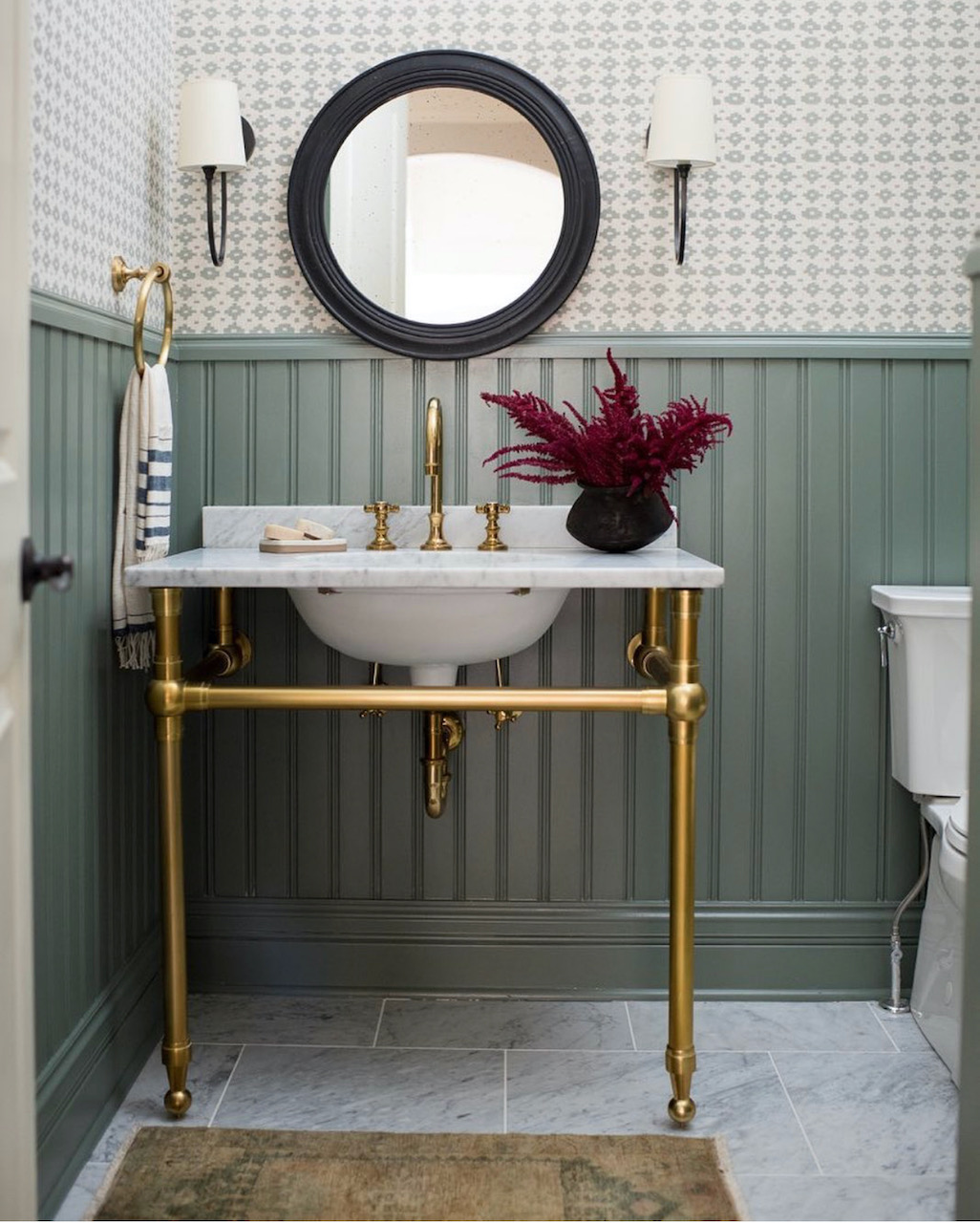 Source: Whittney Parkinson
In the guest bedroom/den, we are adding shadow box trim and a chair rail on all four walls. This will all be painted a rich blue so it will add a ton of visual impact to the room (along with the crown moulding and the ceiling medallion.) It's also much more budget-friendly than full wainscoting as it uses less trim material.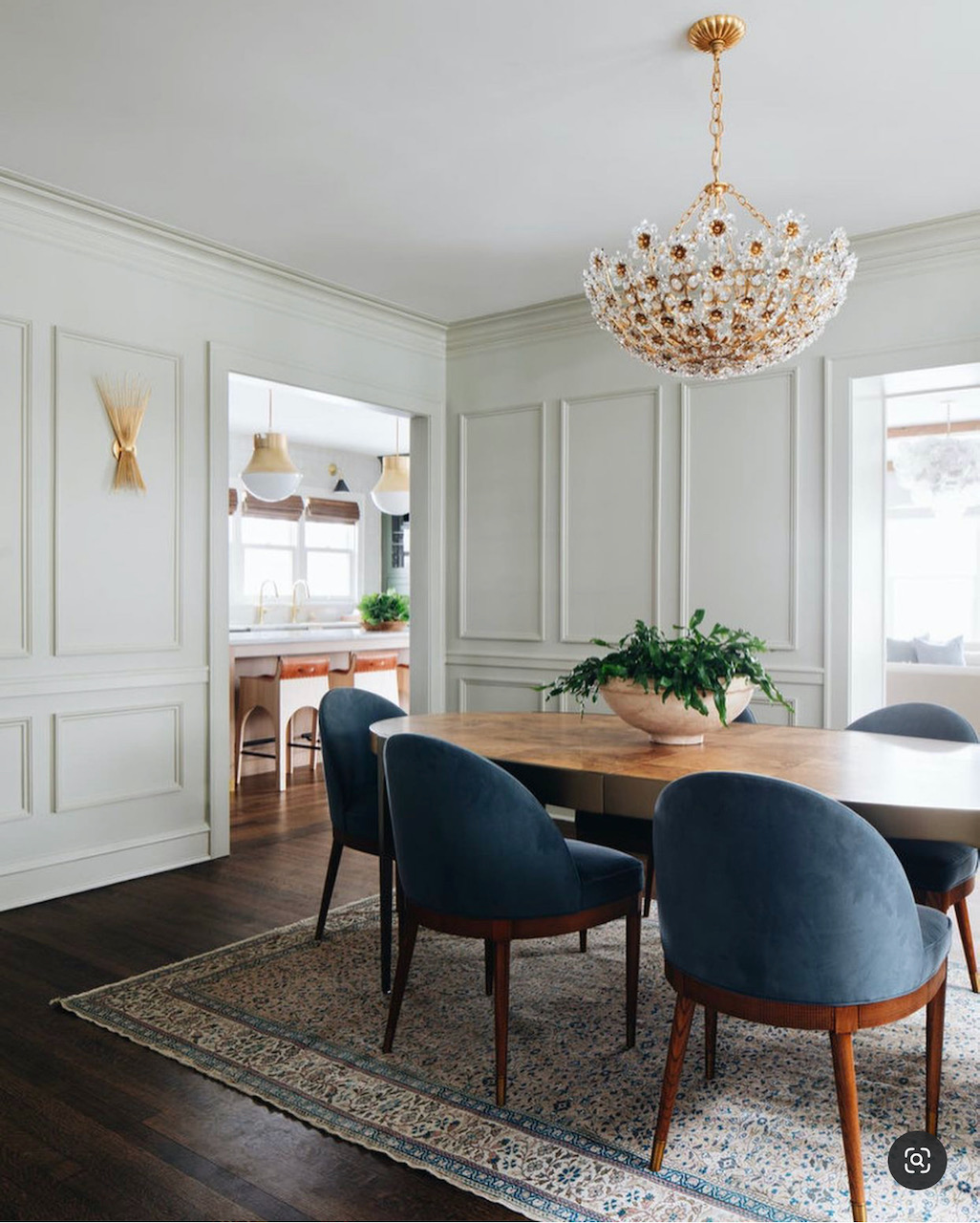 Source: Jean Stoffer Design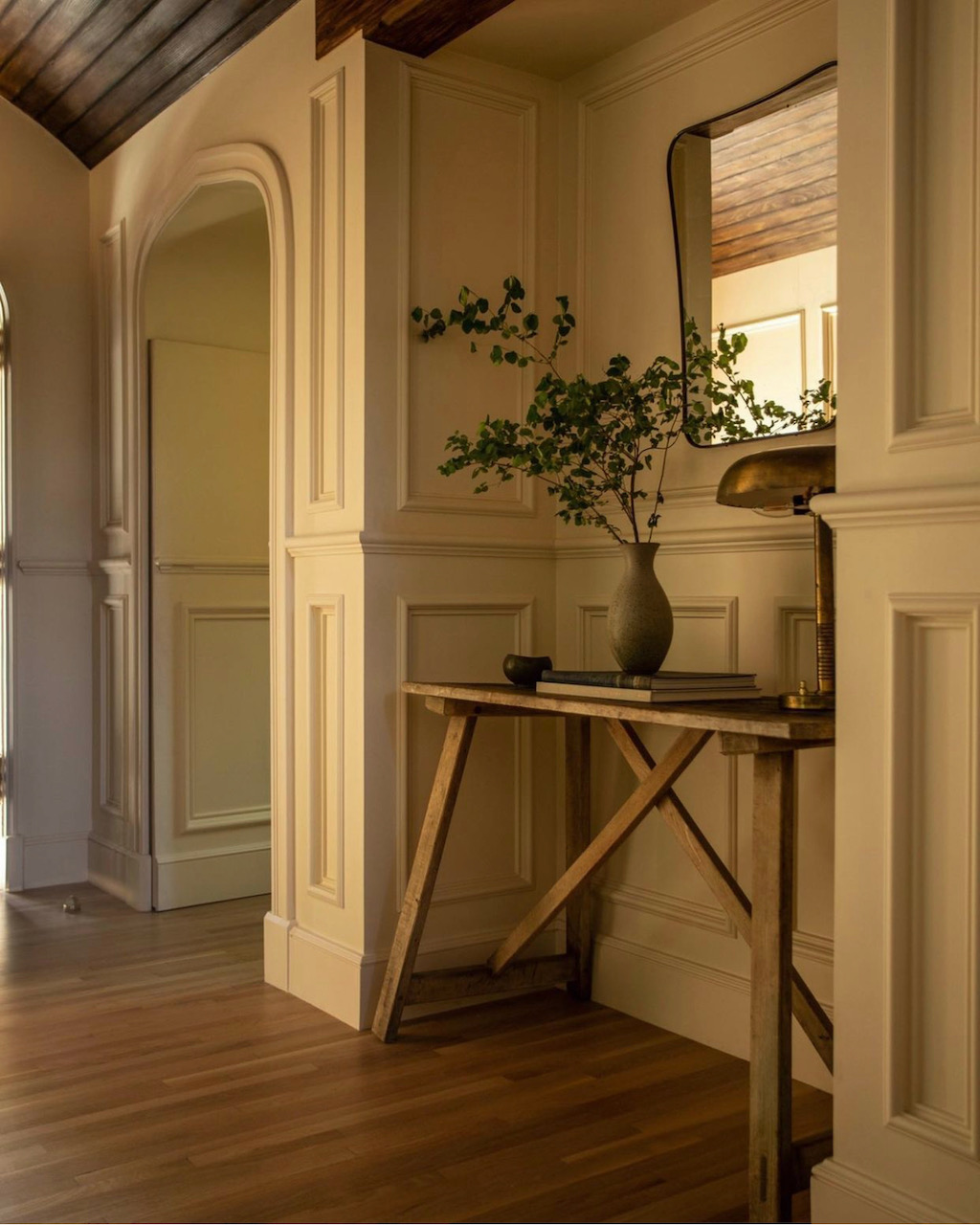 Source: Jake Arnold
For the primary bedroom and primary bath, we are adding vertical paneling to a few accent walls (either end of the bedroom, behind the vanity and behind the bathtub.) This will be painted the same color as the walls and ceilings, so it will be a subtler addition yet still adding texture and interest to the space.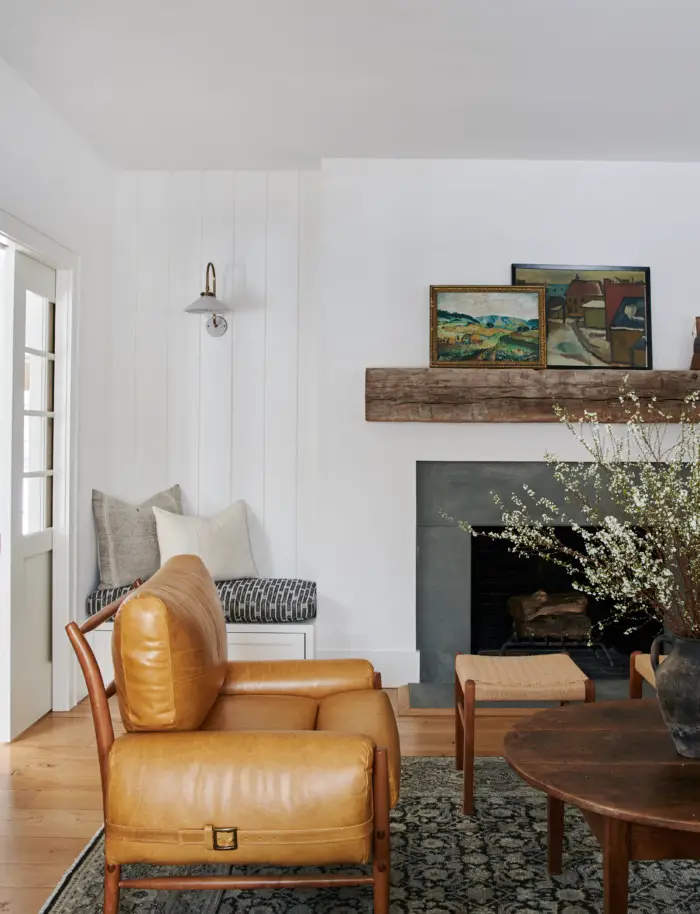 Source: Amber Interiors
I think that just about covers it! It definitely took a bit of planning and studying, but I think it's time well spent. Details are my jam, and that has been one of the fun things about designing this house. Ultimately, I'm hoping these trim choices will feel like they belong with the house. I'm excited to see how it all turns out.
---