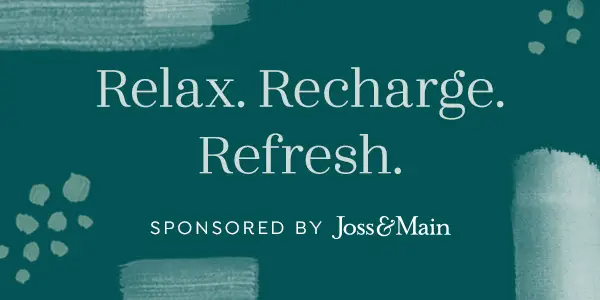 It's almost the end of January, and if you're anything like me, those New Year's resolutions don't seem quite as novel or exciting as they did at the beginning of the month. I've been hearing a lot of talk about self care as a resolution for 2020, and the general consensus is that we need take better care of ourselves. Not just so that we feel better (although that in itself is enough!) but so that we can take care of the people around us and the tasks that are ahead of us.
If self care is one of your resolutions (as it is mine!) then I've got an idea that might work for you—how about refreshing a space in your home that you can really enjoy and relax in? Personally, this is the kind of self care I can really get behind. (I don't really like bubble baths.)
Related: Our Master Bedroom Is Getting a Refresh!
Our master bedroom was long overdue a refresh, so this seemed like the perfect opportunity to work on it. As a recap, my main task list for this room was replacing the creaky old bed, dealing with the clutter build-up, and hanging curtains and art.
Here's a quick reminder of how the room looked before: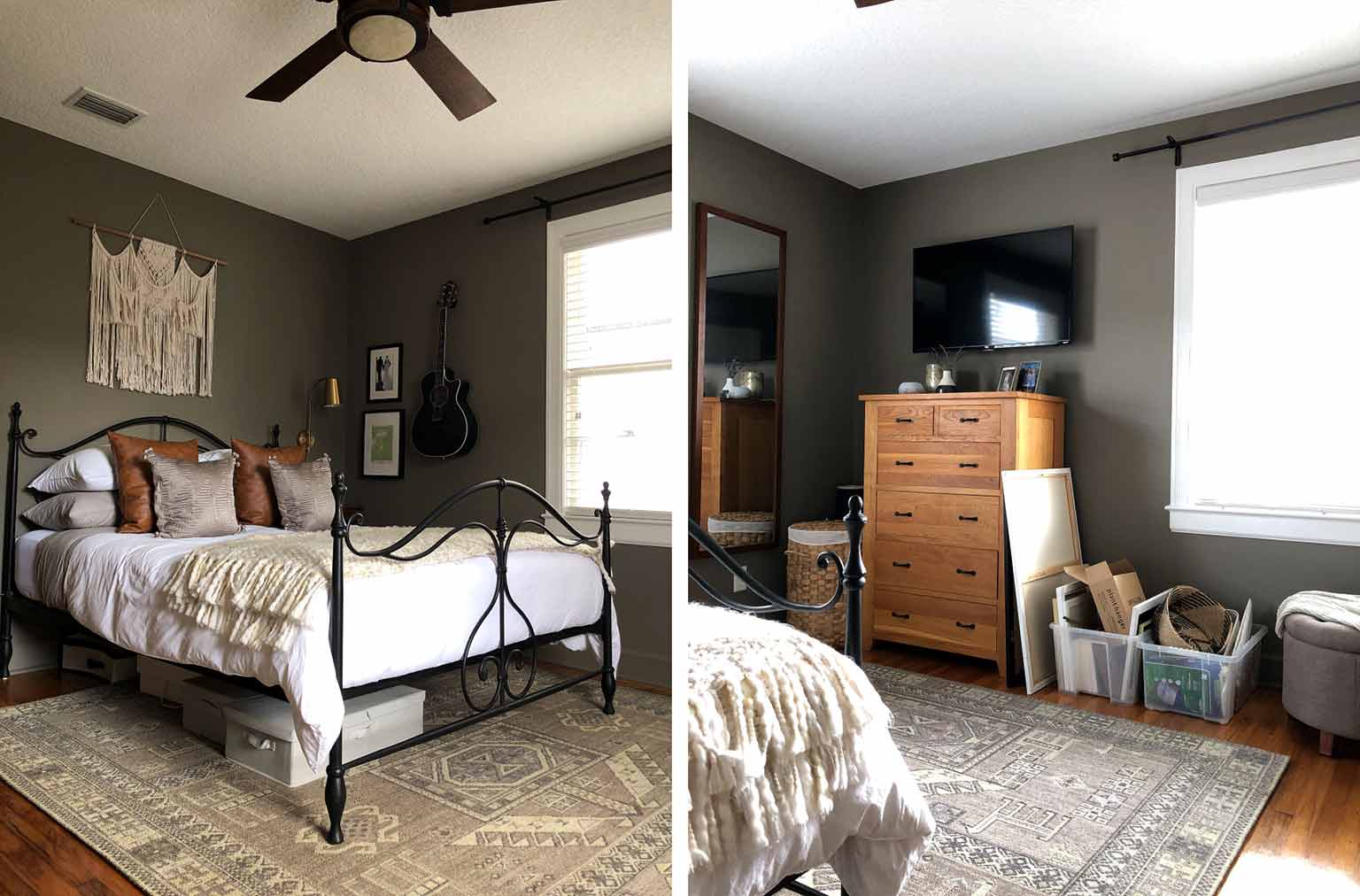 And here's how the room looks now!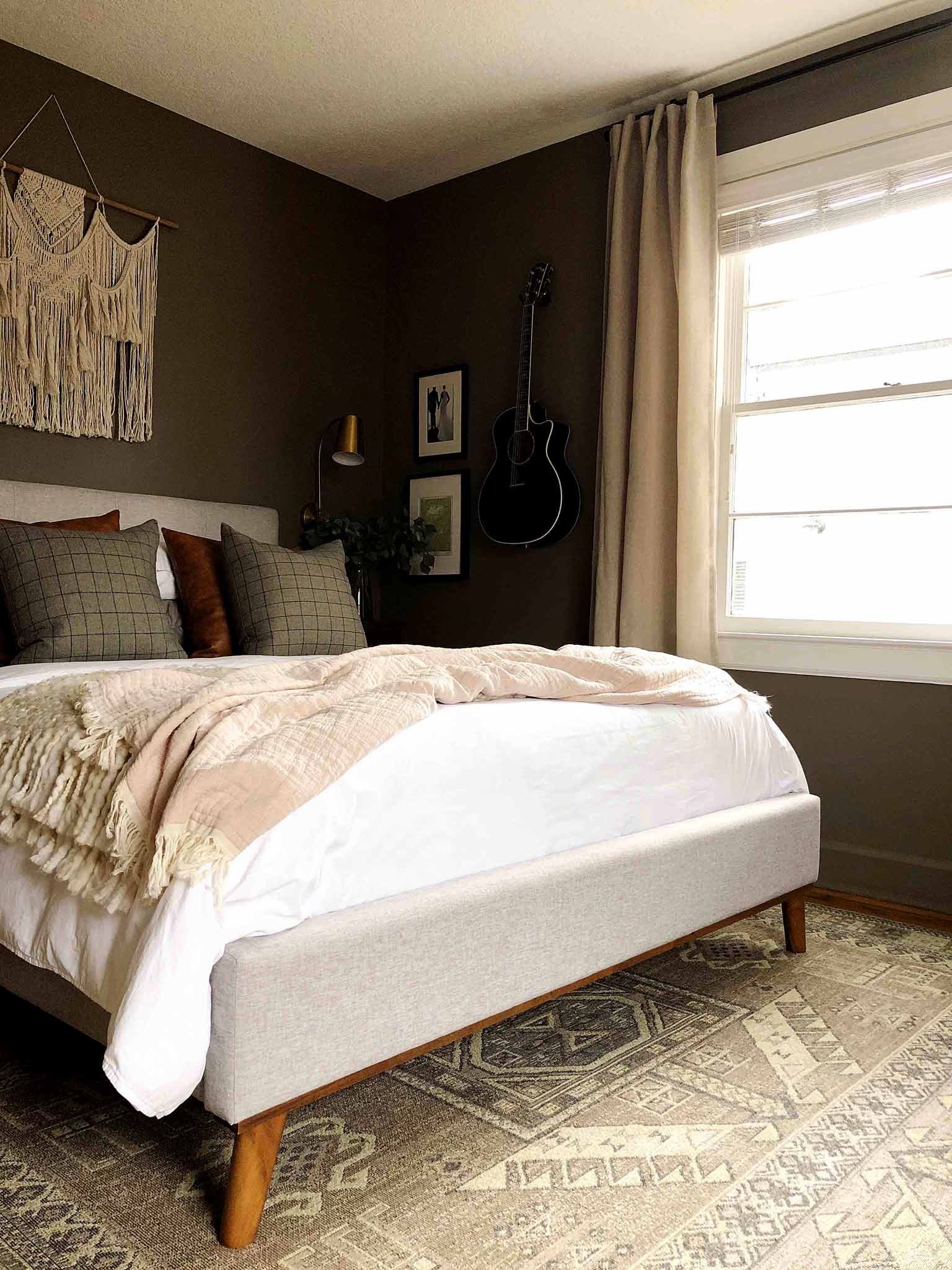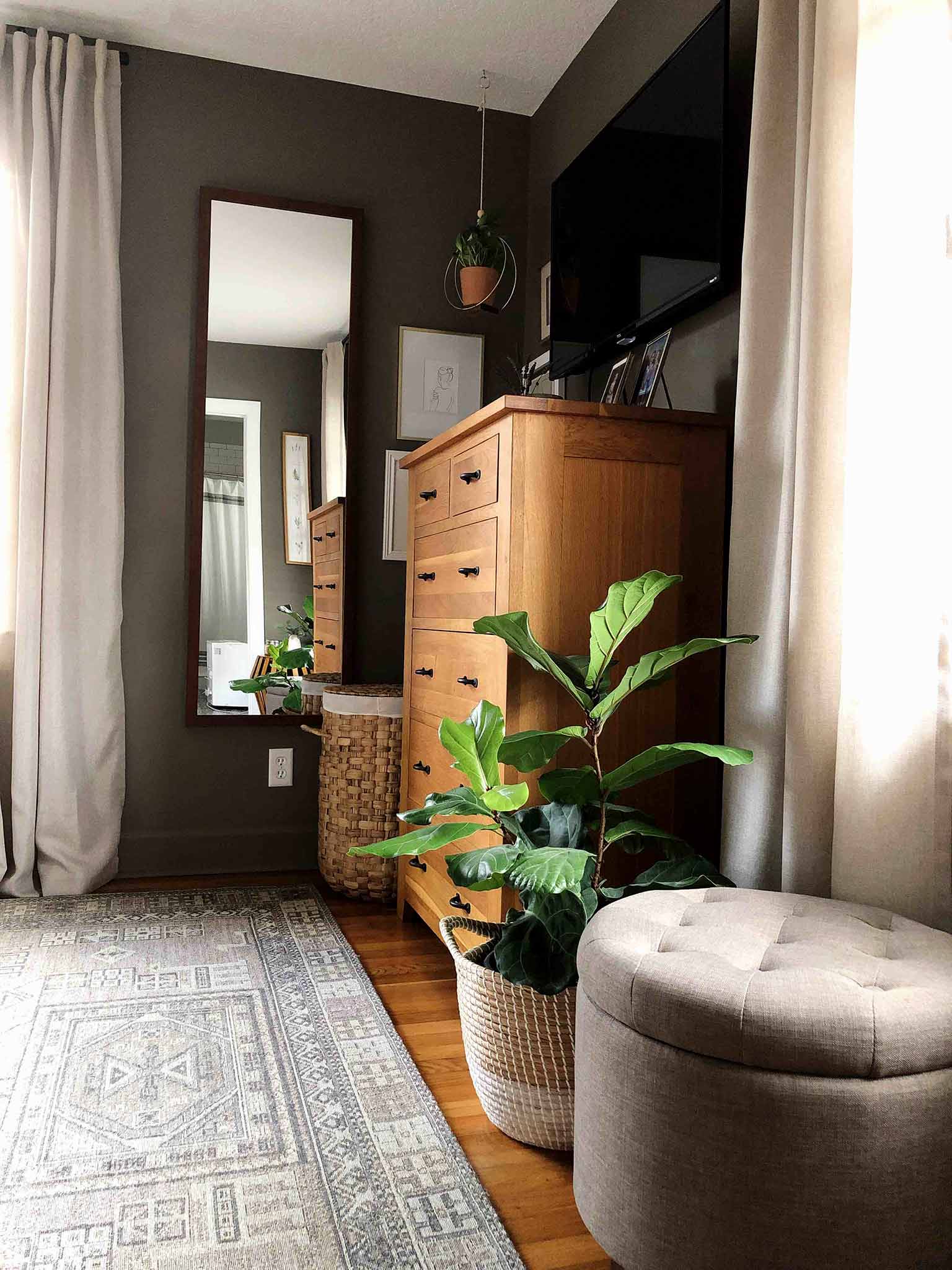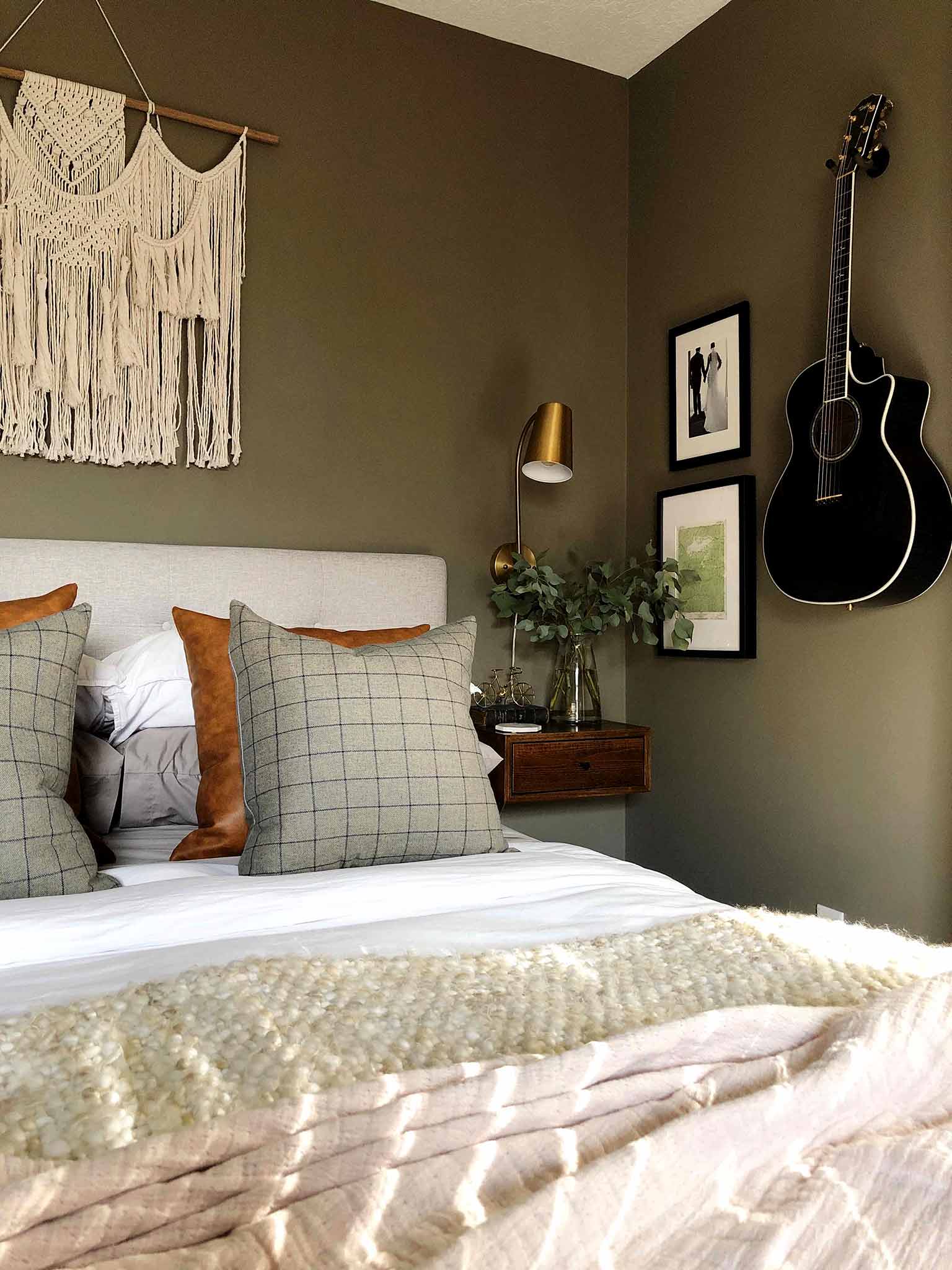 Three cheers for the star of the show—our gorgeous upholstered platform bed courtesy of Joss & Main!
I particularly love the solid wood detail on the frame—it adds a touch of elegance and sophistication. The mid-century modern lines are much more in keeping with my style and fit well with my existing furniture pieces. It is incredible how this one piece has tied all the individual elements of the room together and made such an impact on the room as a whole!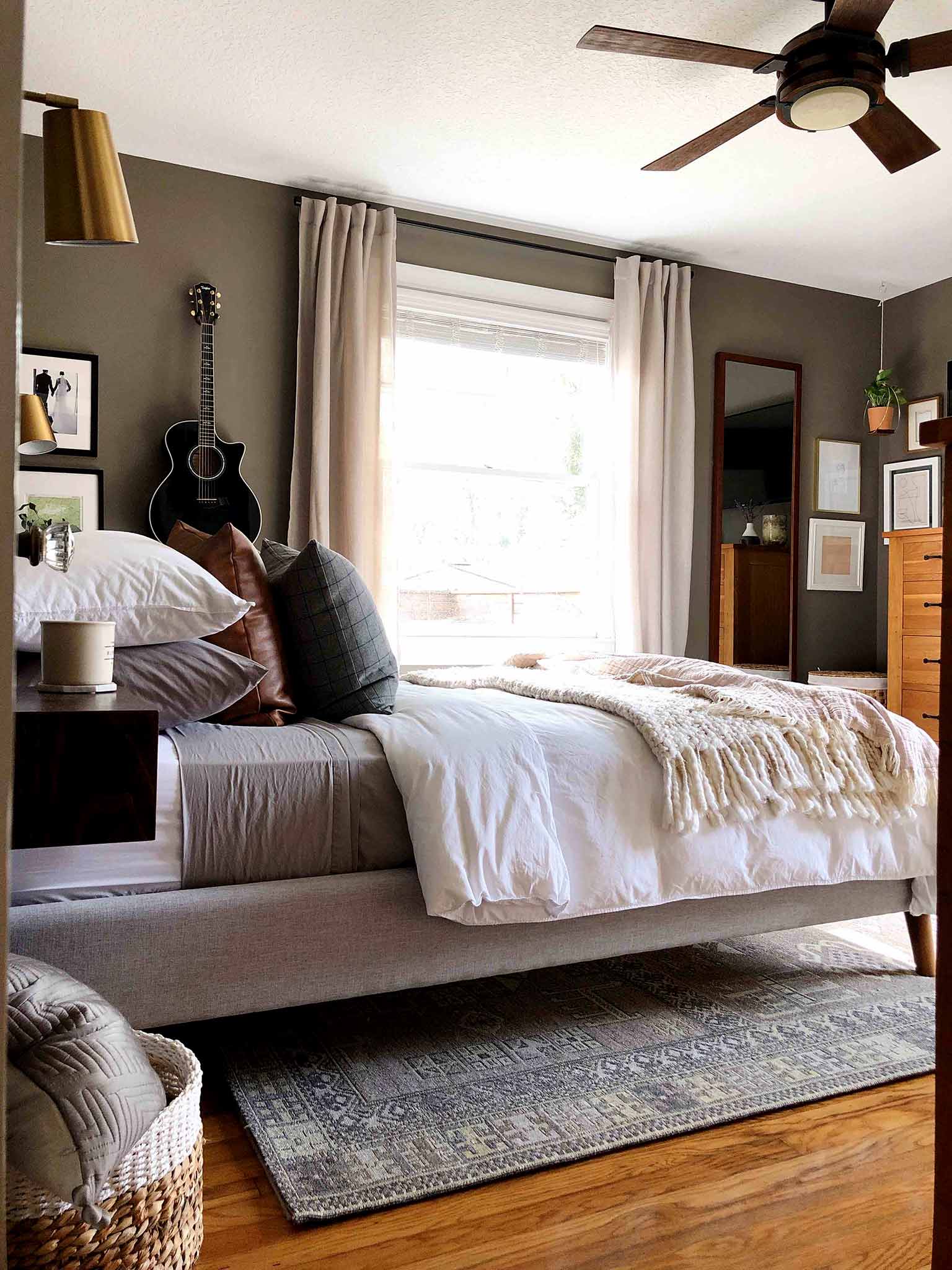 My girls were so excited when they saw it ("It's like a hotel, Mama!") and they have been enjoying snuggling up and watching movies on the weekend here. I also love that this bed is NOT high enough for me to stash anything under. It forced me to deal with boxes of "stuff" that I really didn't need to be holding onto. It's definitely nice knowing that I'm not sleeping above clutter anymore!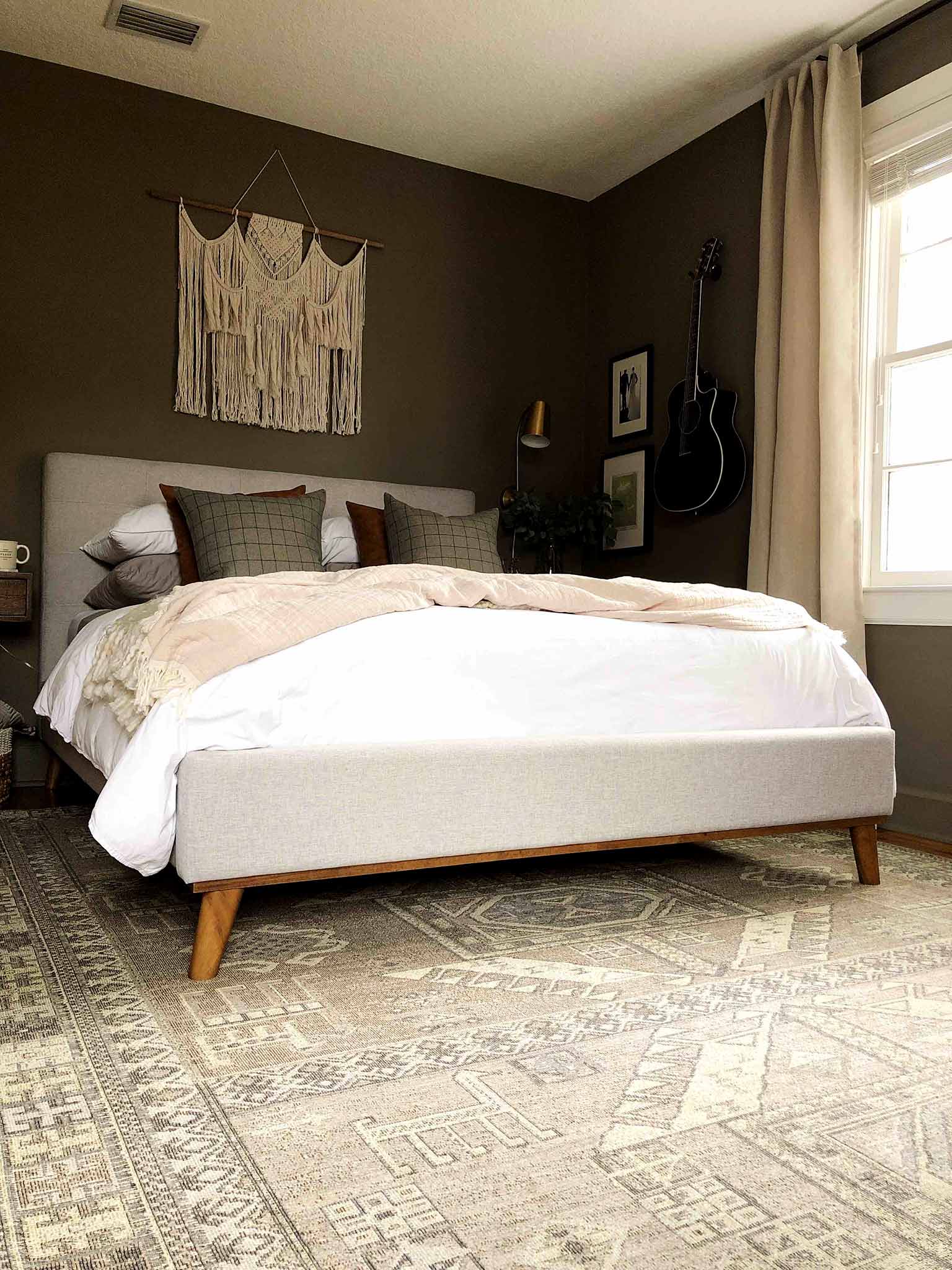 Aside from the new bed, I also added neutral curtains, a modern plant hanger and some framed art.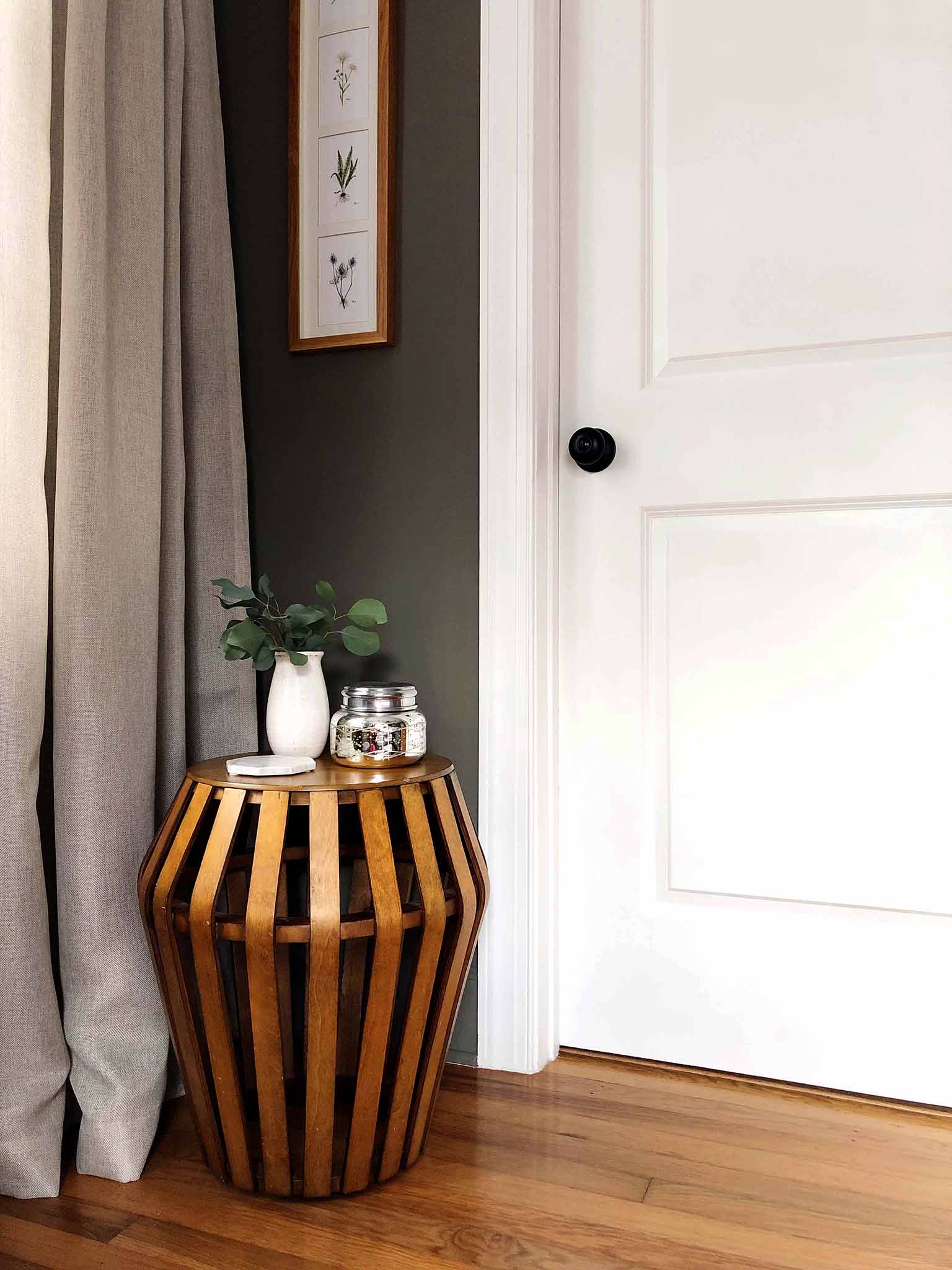 I'm the type of person that is deeply affected by their environment, and our master bedroom has been in need of a refresh for far too long. I've discovered that over time, mess becomes invisible if you leave it long enough. Sprucing up this space and making it the kind of room that I actually want to spend time in after a long day has definitely improved my quality of life, and I already feel like I'm resting better now that I'm not surrounded by clutter and unfinished projects as I sleep.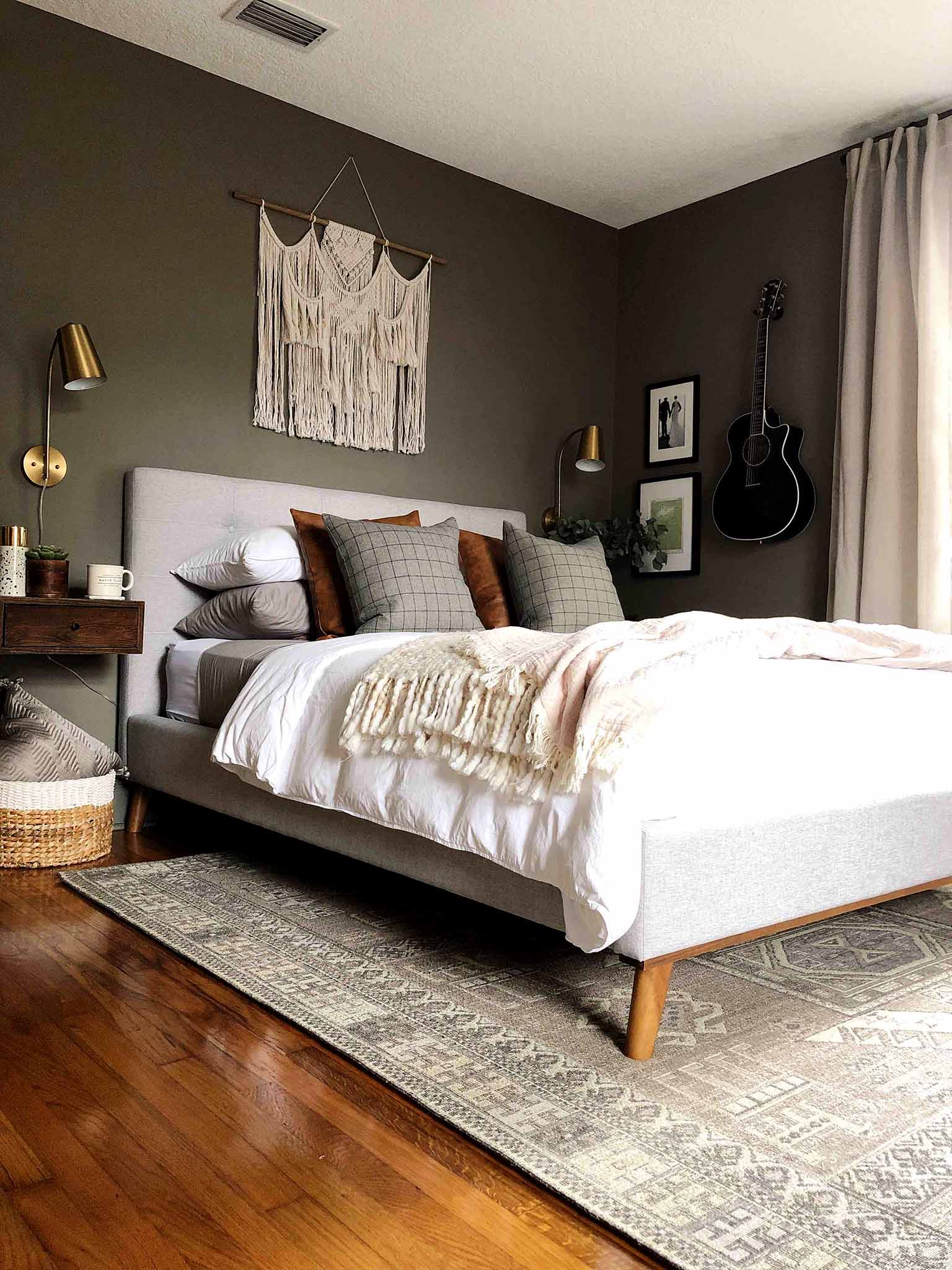 Thanks again to Joss & Main who kindly gifted me the bed for this room refresh. If you're looking to update your bedroom, I highly recommend checking out the collection at Joss & Main. I'd also be happy to answer any of your questions about our particular bed—it's fantastic quality and I'm so happy with our choice!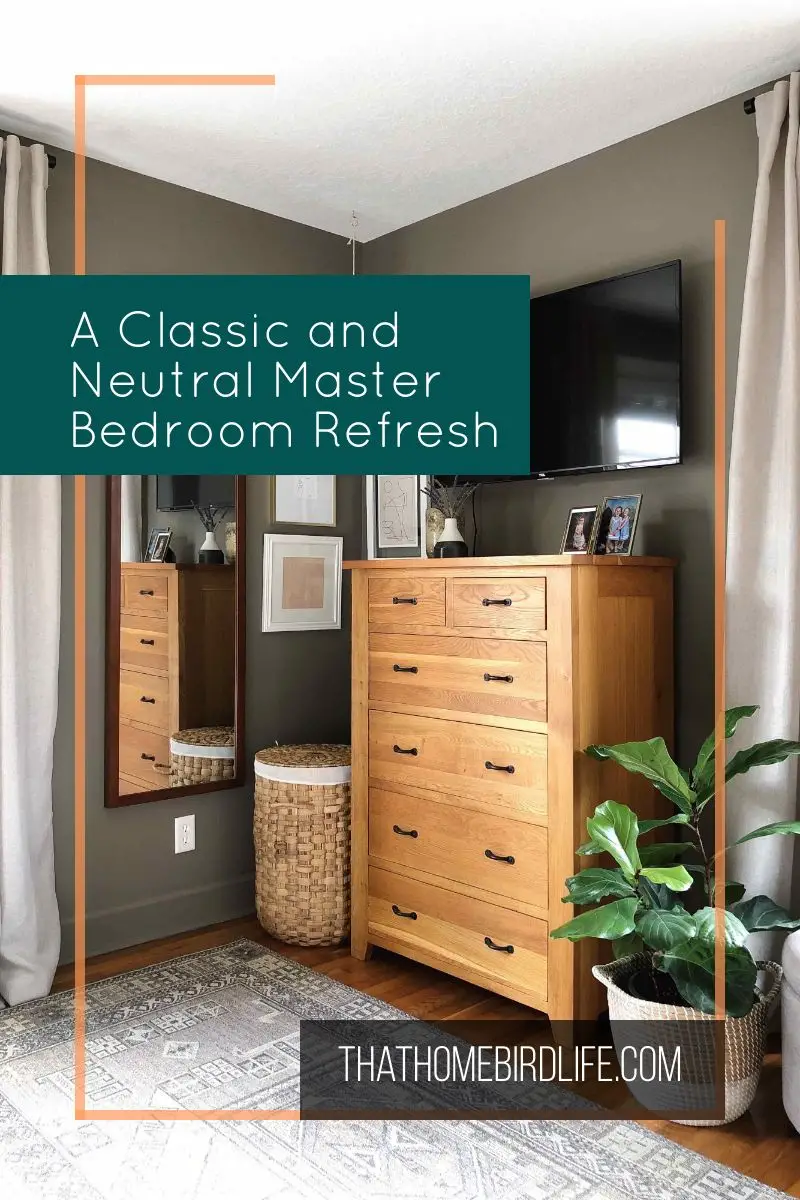 ---