When we discussed faucet choices for our very first bathroom renovation with our contractor, I think I said something to the effect of "whatever you think—I don't care about bathrooms." I was of the opinion that bathrooms are just a place to get clean, brush your teeth, and—ahem—take care of business.
Since then I'm glad to say that I've had my eyes opened to the beauty and breadth of bathroom design. I've talked before about my process for choosing materials for a bathroom renovation—tile, vanities and all that big stuff.
Related: Step by Step Guide to Choosing Materials for a Bathroom Renovation
But what about styling?
It can be tricky to strike the balance between practical and pretty, but there are a few simple tricks I've picked up from styling our new guest house bathroom that I think can help add beauty to any bathroom.
This post contains affiliate links, which means that I may earn a small commission if you purchase something that I have recommended, at no cost to you. More information can be found on my disclosures page.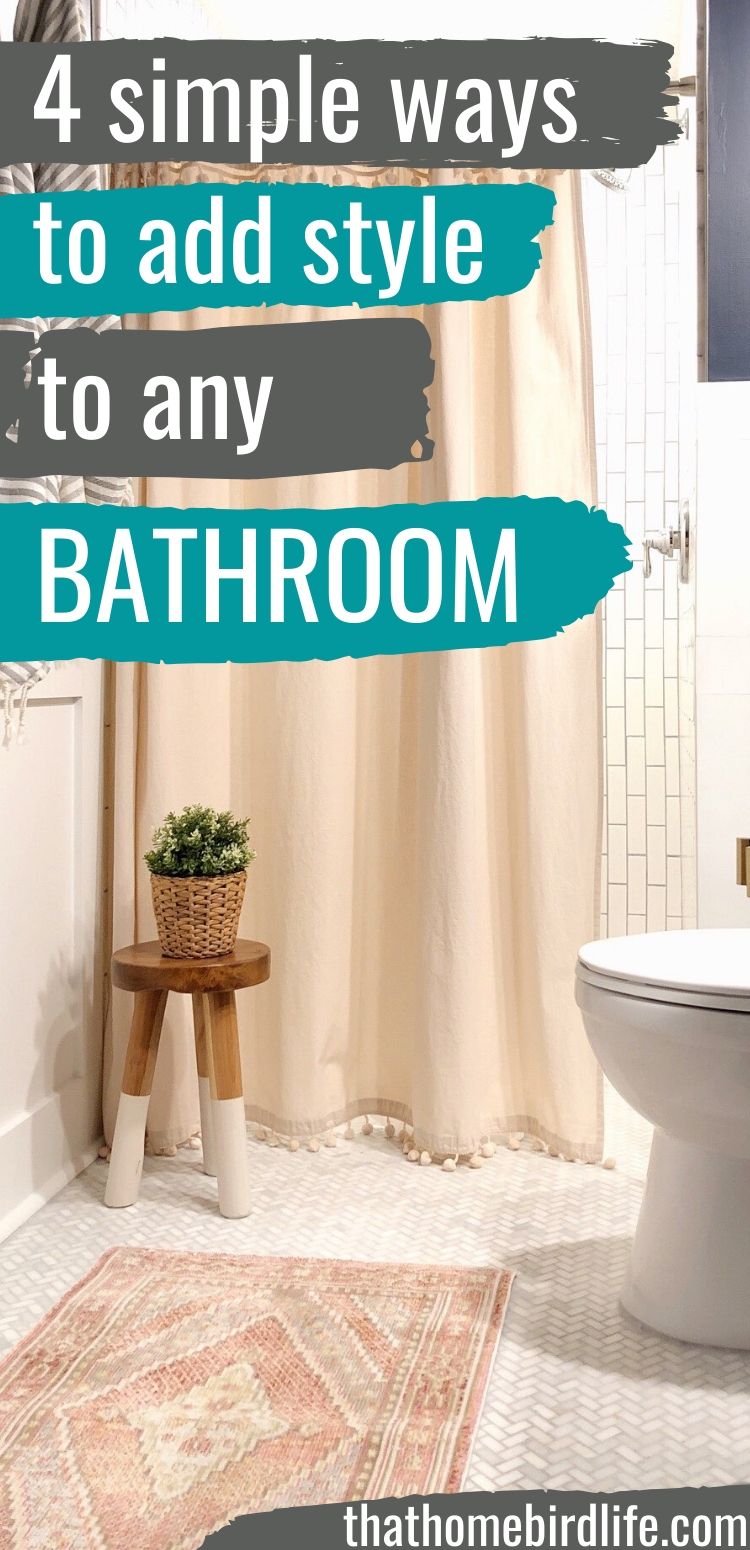 ONE: ADD SOME NATURAL ELEMENTS
When I was designing our guest house bathroom, I was drawn to inspiration photos with stunning vintage wood vanities. Alas, our budget didn't stretch that far, and we had to go for something more basic and cost-effective. However, I realized that by using wood accessories, I was incorporating the same tones into my color palette and it was a good compromise for getting the look that I wanted. It can be as simple as adding a wooden step stool for the the kiddos to use, or a teak bath mat outside the shower.
Related: And Finally...The Guest House Reveal!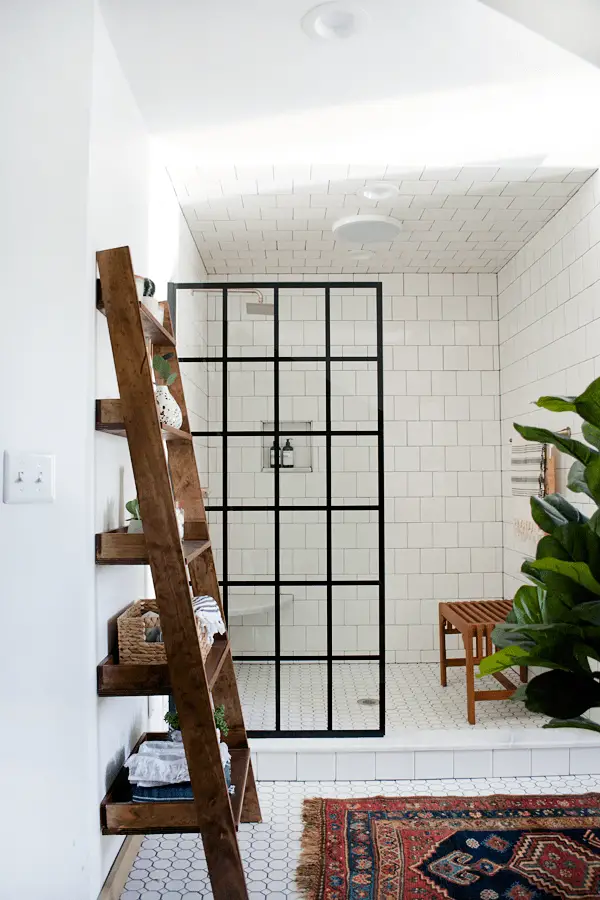 Source: Brepurposed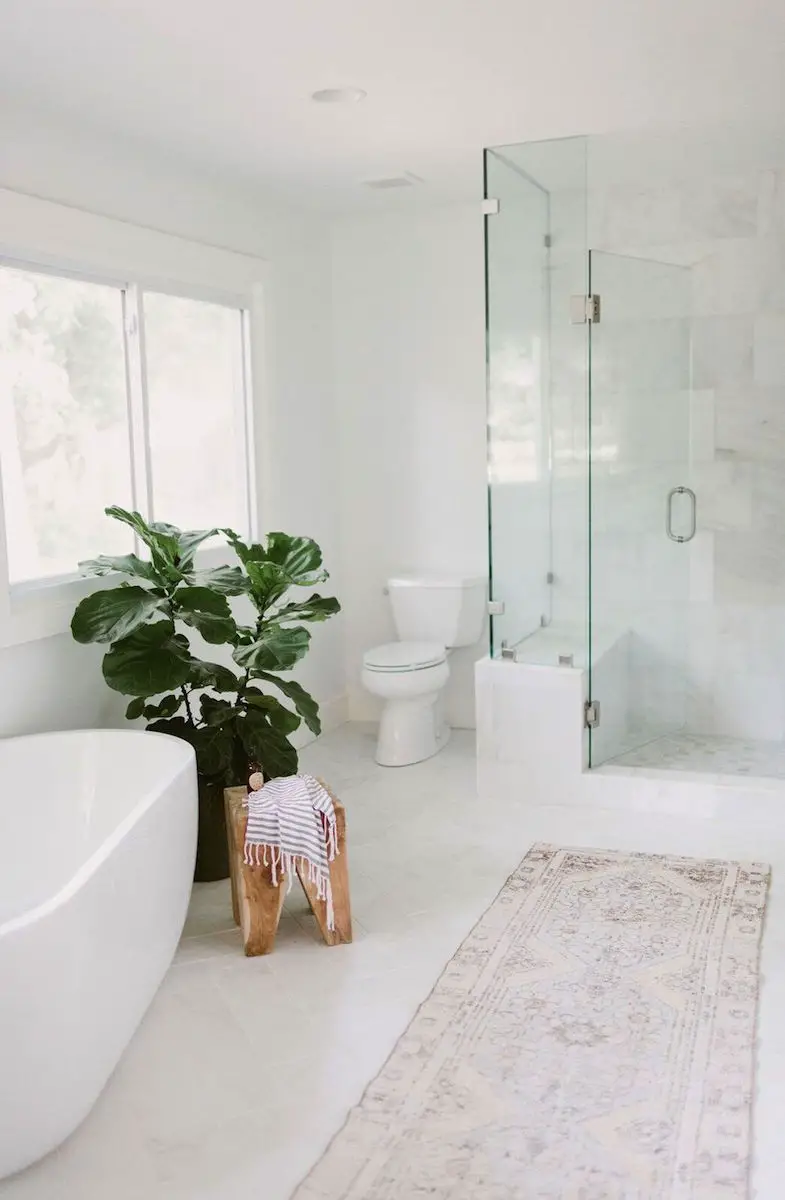 Source: Design*Sponge
An even simpler way to incorporate natural elements into your bathroom and instantly elevate the style impact is with greenery—either a hanging plant (a pothos is a great option!) or a vase with cut greenery (eucalyptus is my personal favorite—thanks Trader Joe's).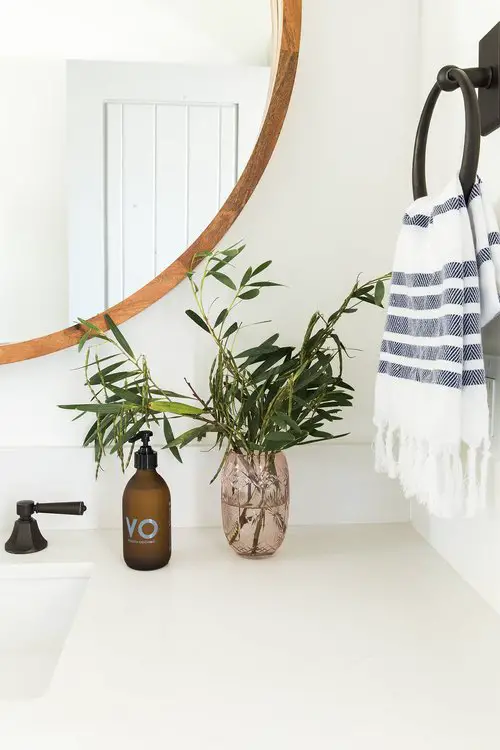 Source: Studio McGee
If you want something with zero-maintainance, then artificial plants or faux stems are a great option—these ones are my personal favorite! (Check out the rest of my bathroom styling favorites at the bottom of this post.)
There is something about these natural accents that will work in just about any bathroom—it's the perfect way to add depth and texture to a space.
TWO: MAKE A STATEMENT WITH TEXTILES
Linens are a great way to add your own personal mark to a bathroom. Whether you are keeping it simple with elegant neutrals, or you are drawn to bolder choices, the right linens for the space instantly make a bathroom feel more styled.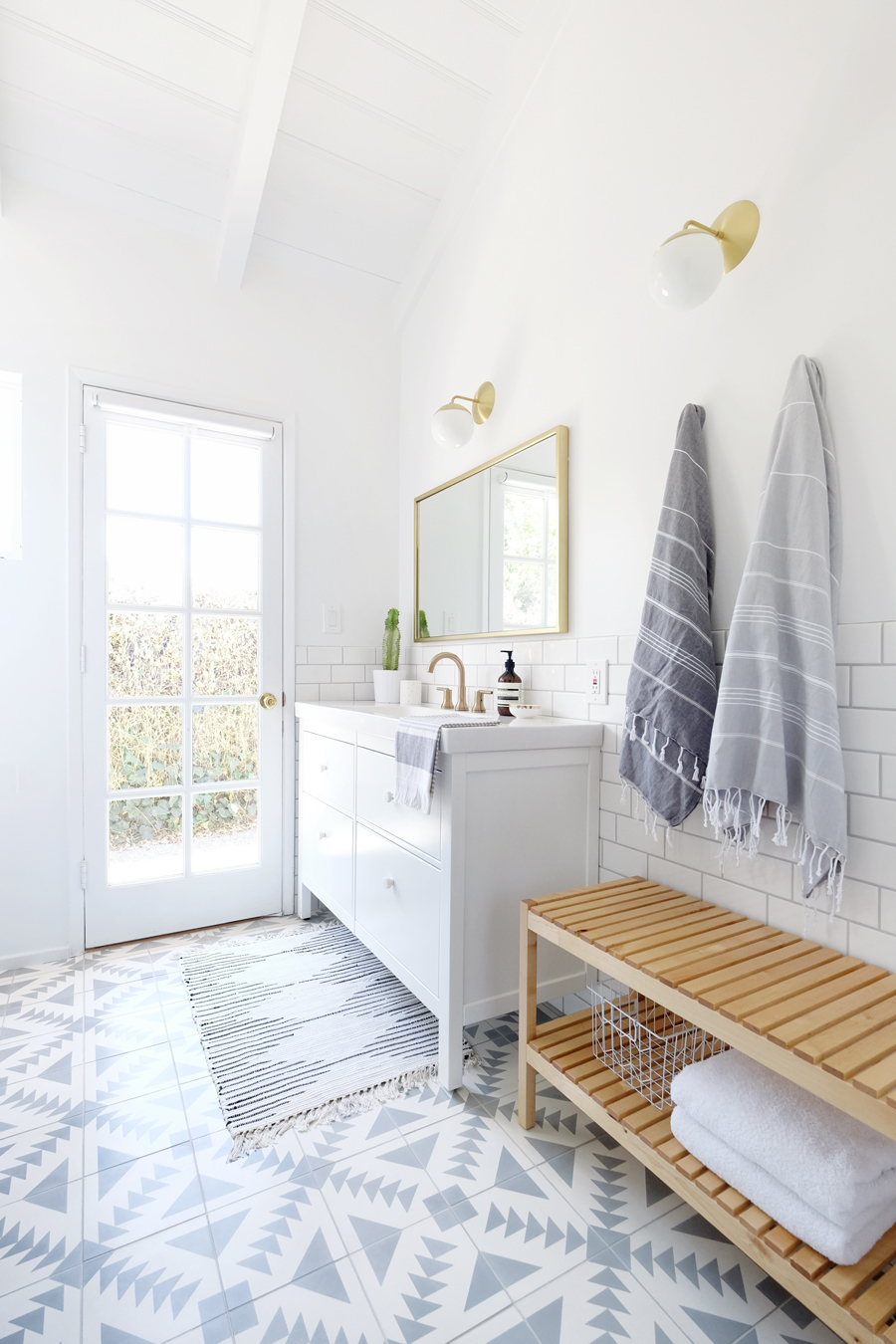 Source: Style Me Pretty
We have shower curtains rather than screens in all three of our bathrooms, and I love that it gives me the option of adding a pattern or texture that I don't have to love indefinitely—it's the easiest thing to switch it out if you tire of it. I chose this pale blush shower curtain with pom pom trim for our guest house bathroom and it's been such a fun addition to the room!
Another great way to add texture is with a small rug or runner—I've linked to a couple that I have in my home at the bottom of this blog post.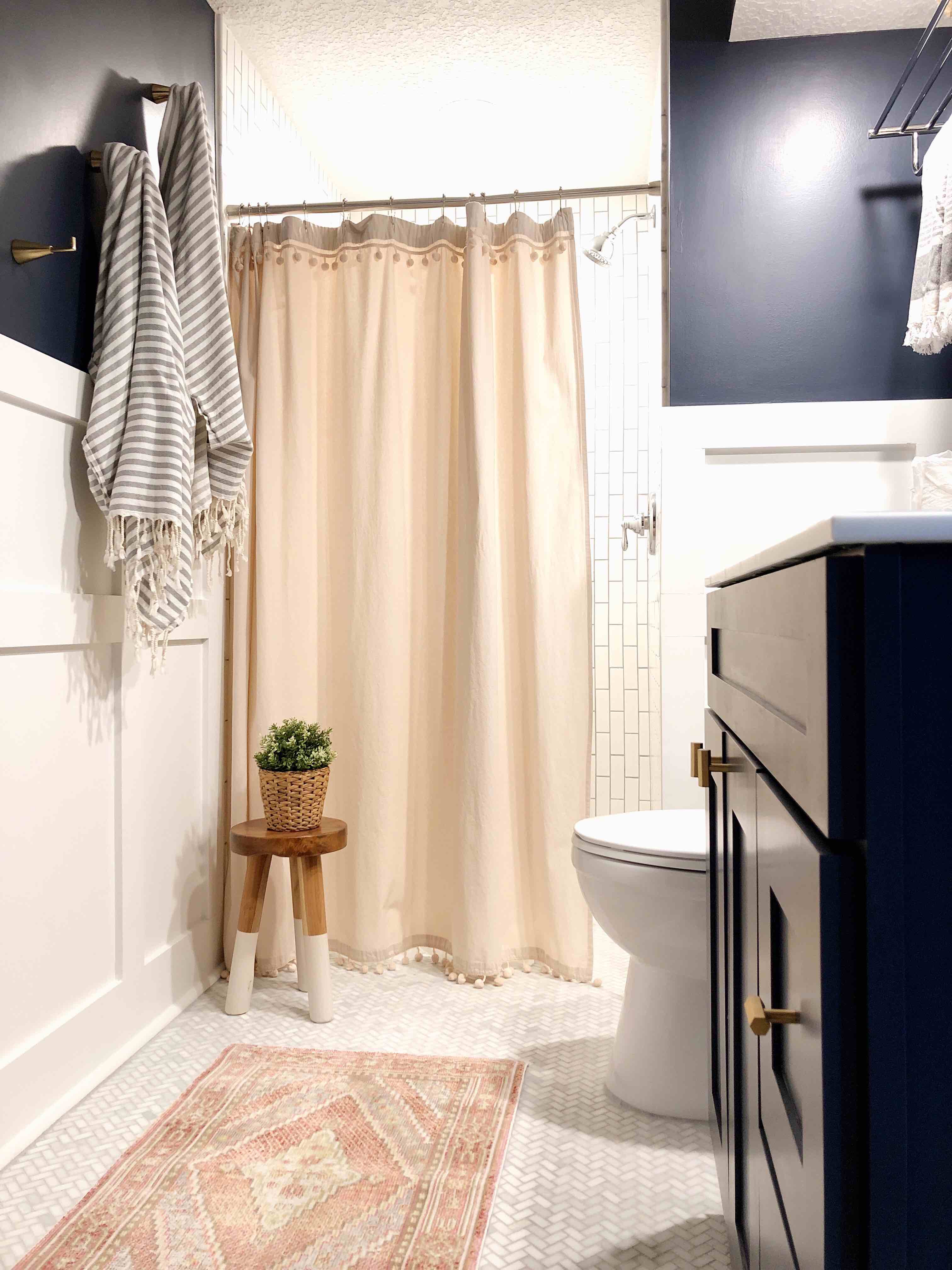 Our guest house bathroom
THREE: CHOOSE STORAGE THAT'S BEAUTIFUL
Everyone needs storage for toilet paper, towels and q-tips—so why not make it part of the design of the room? Baskets are the obvious choice here, and I use them in all of our bathrooms for storing everyday essentials.
I found some cute lidded seagrass baskets at IKEA and am using them for tissues/cotton pads/q-tips in our guest house bathroom.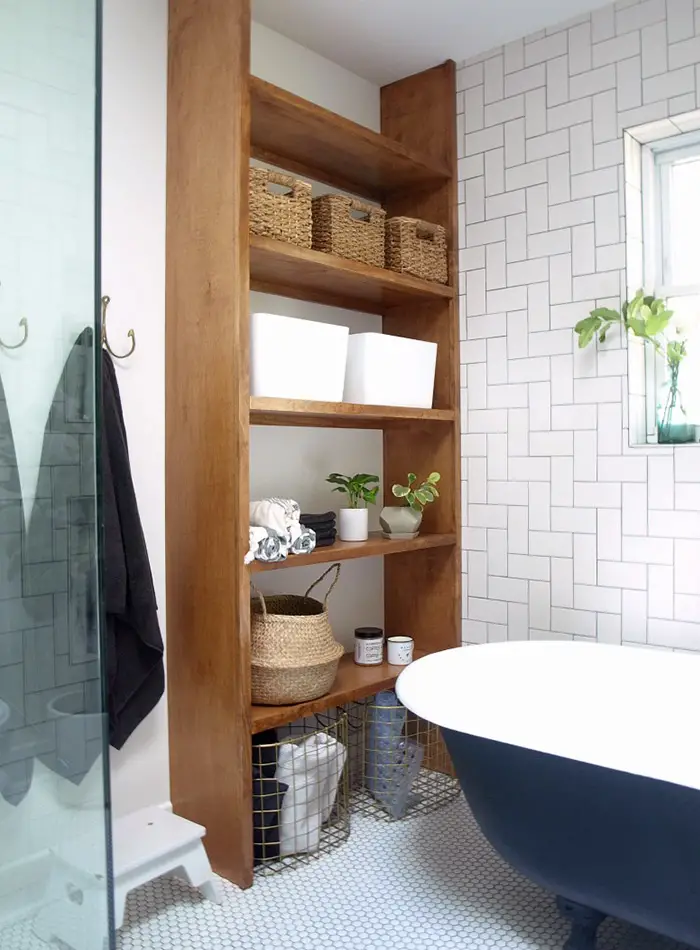 Source: Design*Sponge
You can also use pretty trays, jars and trinket dishes to corral items together.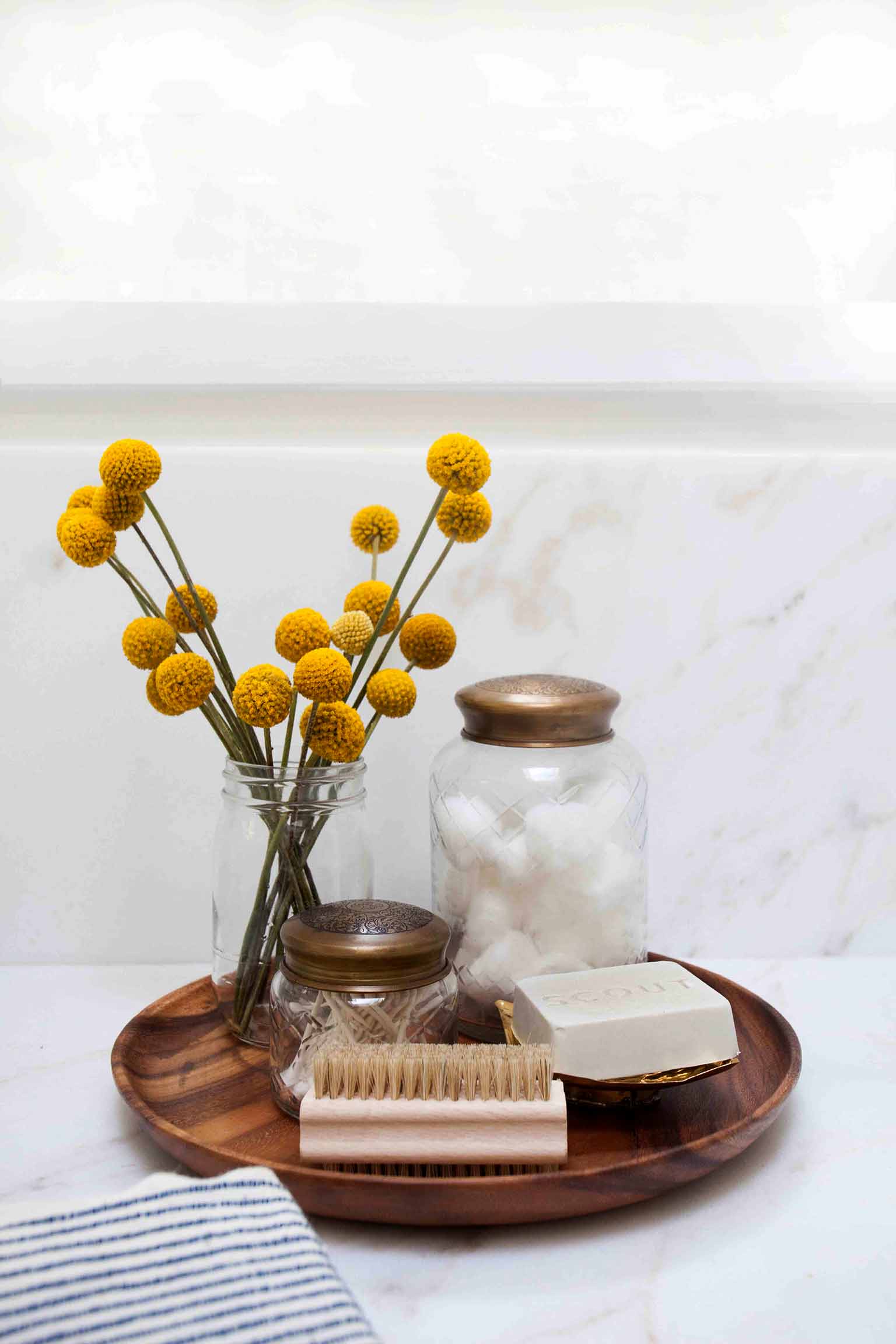 Source: Amber Interiors
FOUR: DON'T FORGET THE WALLS
The bathroom is often a neglected space when it comes to hanging artwork. Obviously the humidity needs to be taken into consideration so I wouldn't put any family heirlooms in there, but that's no reason to leave the walls bare.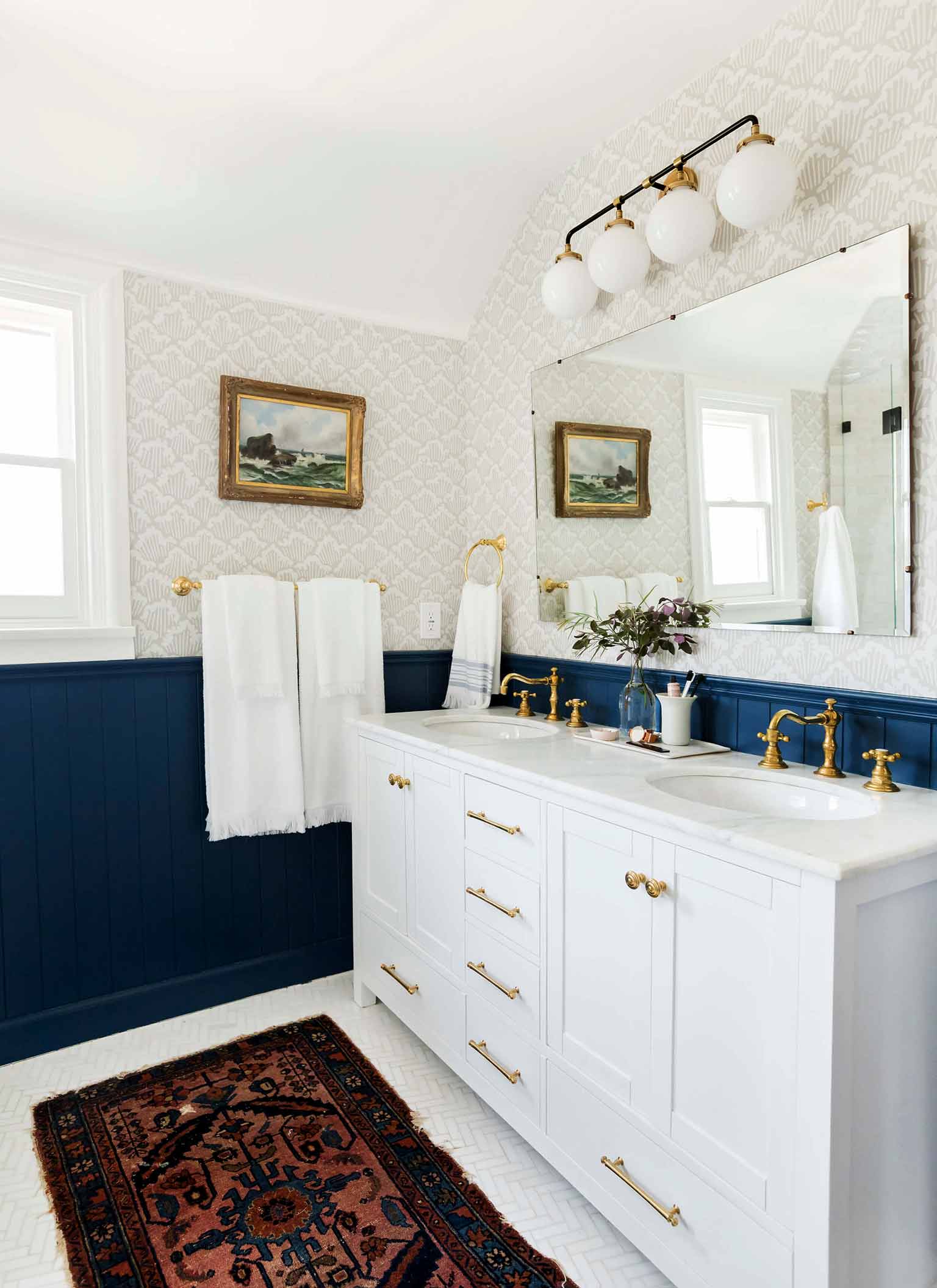 Source: Emily Henderson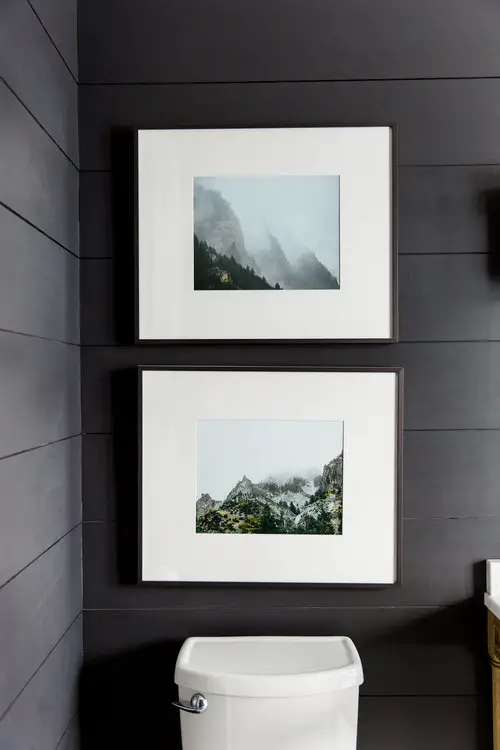 Source: Studio McGee
Our neighbor gifted us with some vintage photographs of Queen Elizabeth soon after we moved into our home, and I plan to hang them up in our guest house bathroom as a quirky reminder of our homeland!
Here's a round-up of some of my bathroom styling favorites!
The big guest house reveal is coming at the end of this month! I can't wait to show you everything I've been working so hard on—including the bathroom of course. Be sure to follow me on Instagram to get the first sneak peeks—I literally cannot WAIT to share this space with you!!
UPDATE: The guest house reveal is now LIVE!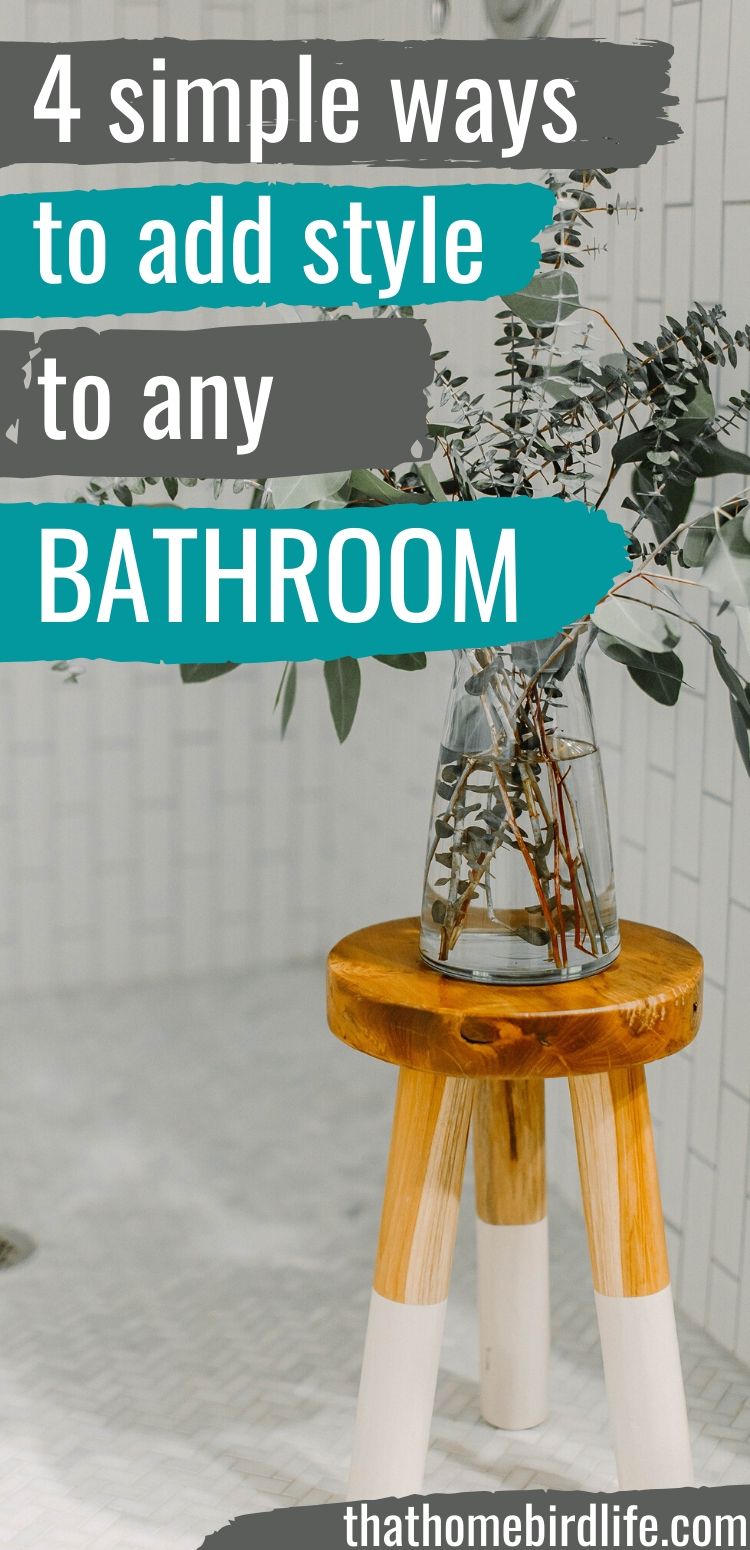 ---