Admittedly, it's been a bit of a slow start with my One Room Challenge project. I mean, I've been making lots of lists and purging buckets of stuff and sourcing new pieces, but all the while our master bedroom has been looking pretty much exactly the same.
You see, I'm the kind of person who doesn't really get into the swing of a project until every single detail has been nailed down. And this design plan has taken a little bit of time to figure out, mostly because of the existing pieces that are staying in the room. Myquillyn Smith refers to them as "lovely limitations" which I think is a nice way of putting it. (I've been cursing the finish of our bed frame all week long...but read on because there's a plan for it.)
Anyway, I think everything finally clicked into place this morning, so as of today I am officially on a ROLL. I also have two weeks to pull this off, but hey—better late than never.
So, to get you guys up to speed, here's what we did this week:
We mounted the TV and the new curtain rods.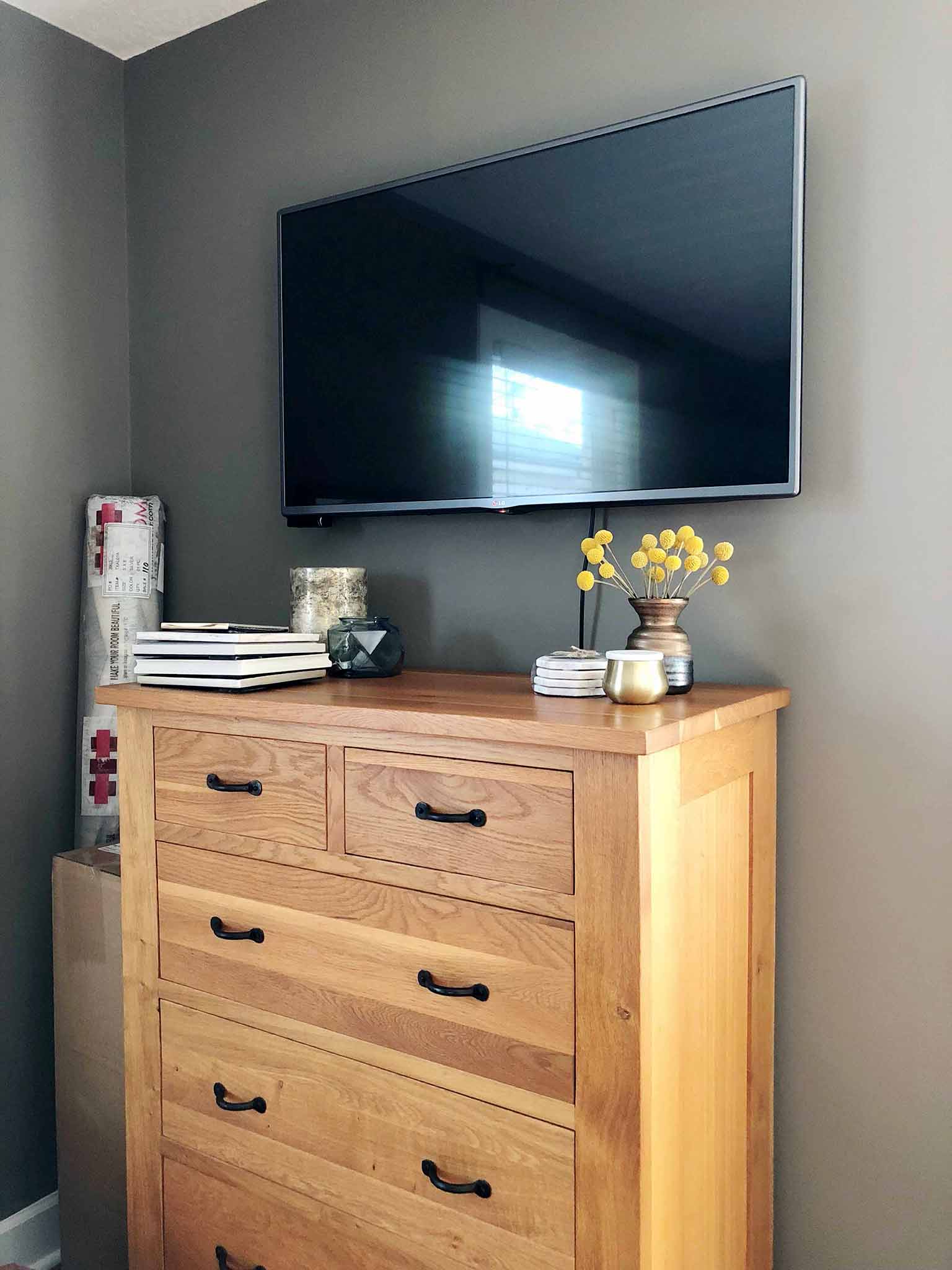 We rearranged the furniture and vacuumed up so many dust bunnies.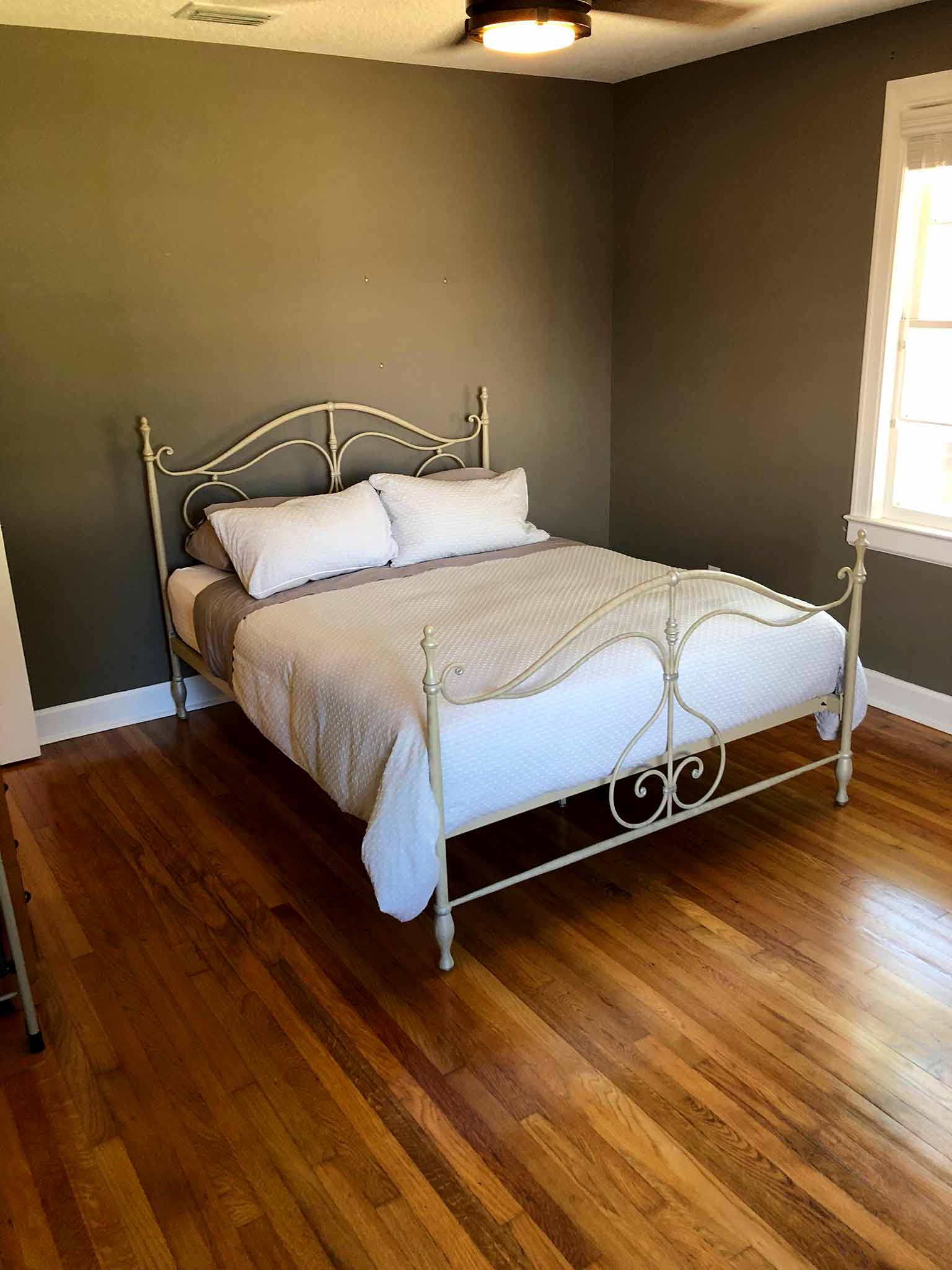 We continued The Great Purge of 2018 by donating a bunch of our clothes. Then we did some KonMari folding to maximize the storage space.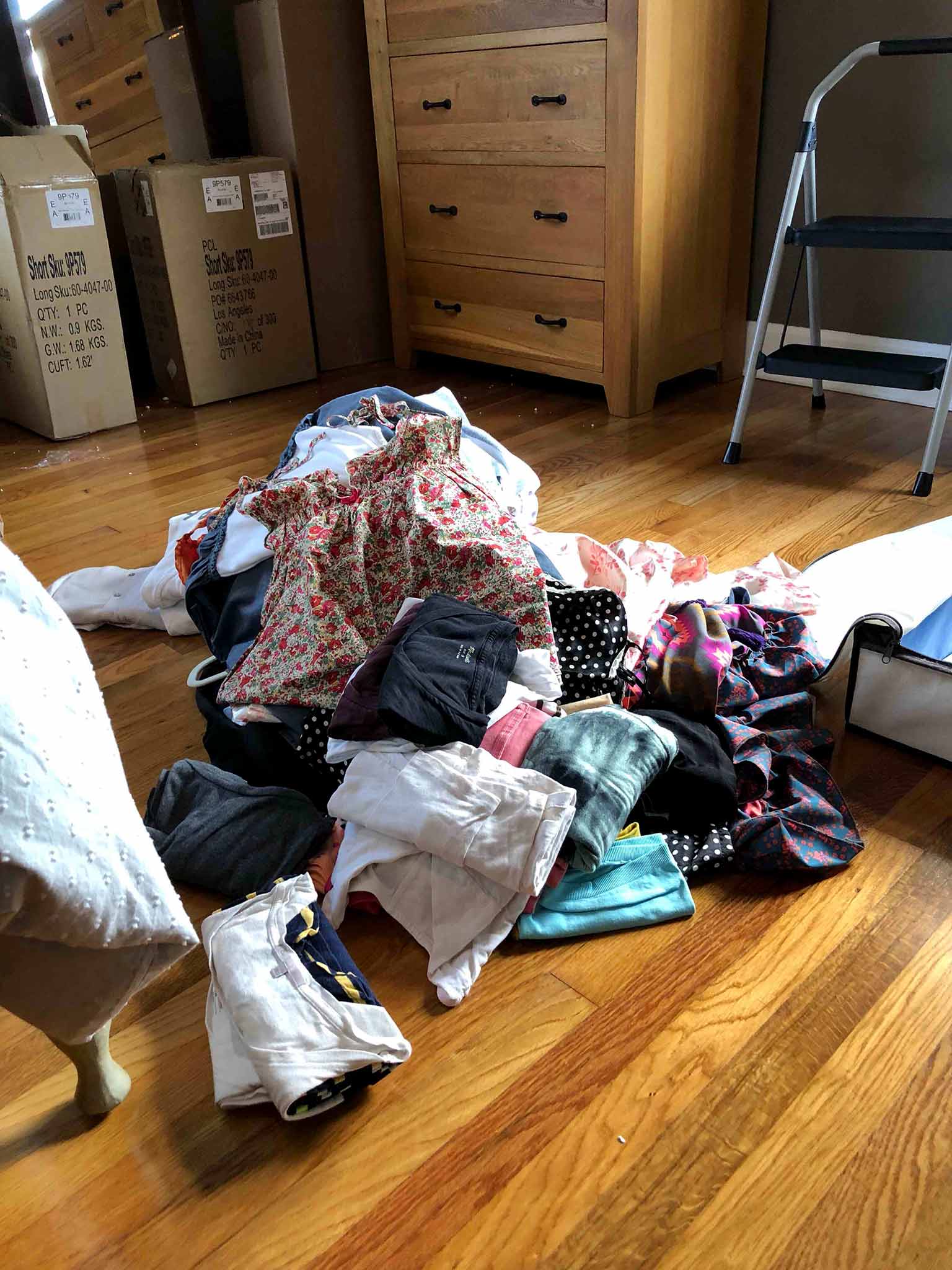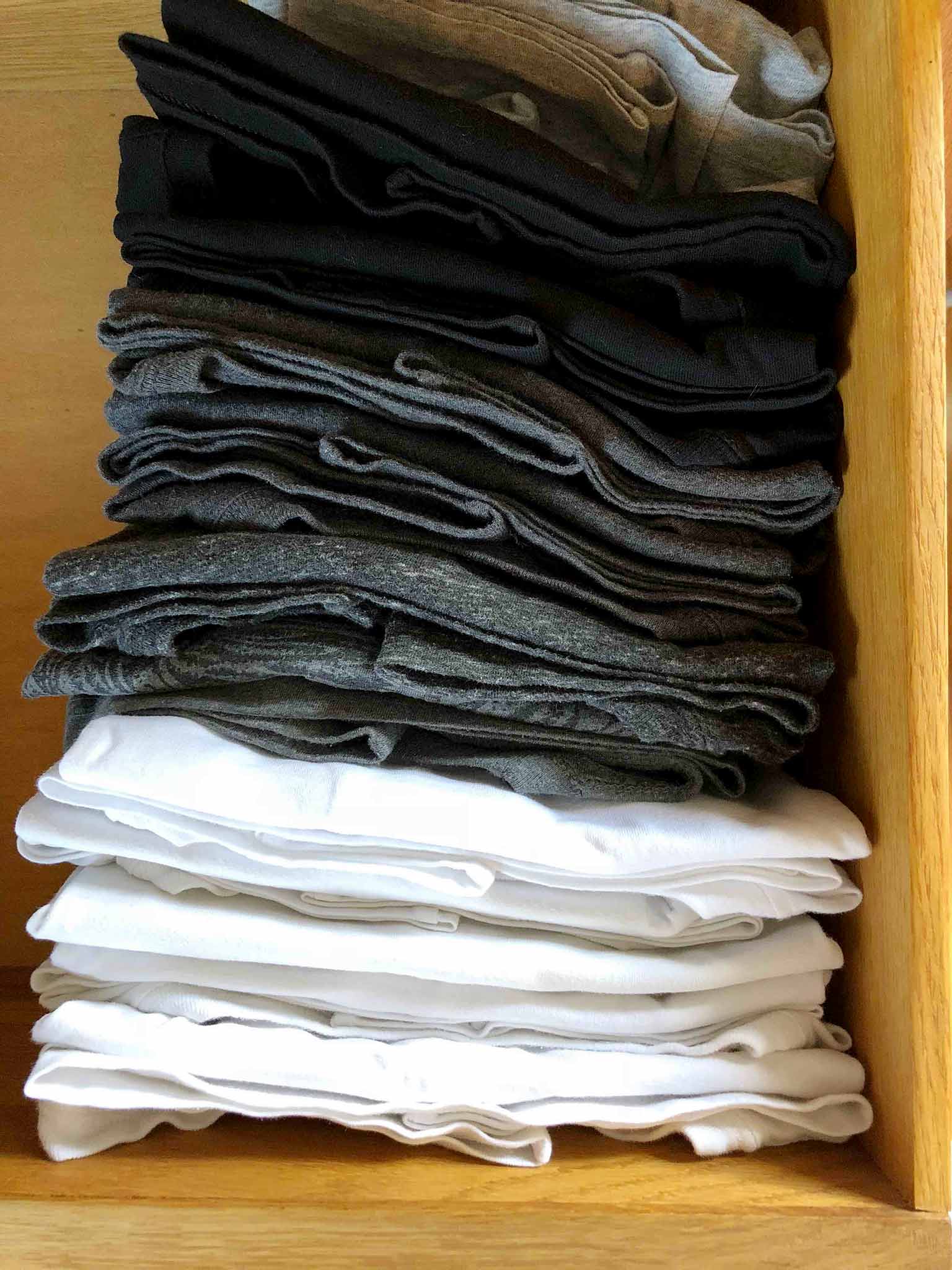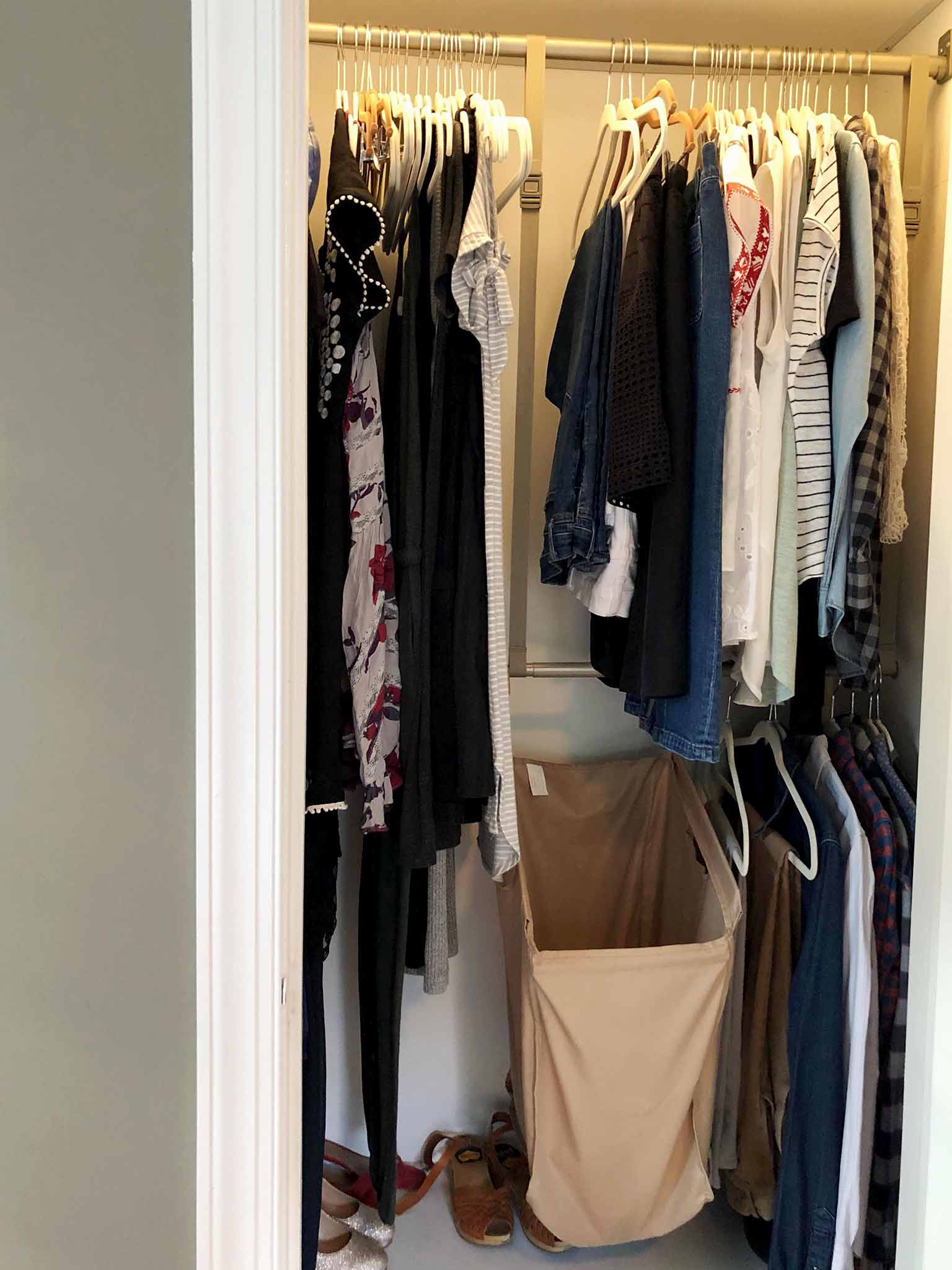 And here's what we didn't manage to get done:
Remember the floating nightstands I found online? Well, they arrived and they were the cheapest nastiest things I've ever seen. So I packed them up and returned them the same day, and then I was back to square one. I couldn't find anything in our budget that I liked, and I was going to call it quits and get some standard nightstands. We thought about making some DIY nightstands for a hot second but knew that it probably wouldn't end well. Then my husband had the bright idea of getting in contact with the guy who made our outdoor dining table. I sent him a sketch of exactly what I wanted and he said he could do it! (He's basically the Clint Harp to my Joanna Gaines.) They are so beautiful and even have a notch at the back for the wall lamp cable to go through. We are waiting on the hardware to arrive, which I ordered on Etsy, and then they will be ready to install.
Because the original nightstands were a no-go, we also couldn't mount the wall lamps, the guitar or the artwork.
I didn't do any paint touch-ups, because I now have bigger plans...
Here's the latest (and final?) version of the to-do list:
The reason I didn't do the paint touch-ups is because I've decided to paint the baseboards the same gray as the walls, and that's a bigger job that's going to take me a lot longer. Where did this come from? Well. I have been helping some friends with some design decisions in their new home, and we discussed painting some of their trim dark. I left there feeling kind of jealous that I couldn't do that in my own home, and then I thought "why not?"...so that's what I'm doing! I'm planning on getting started on that task tomorrow.
The bed frame is getting a paint job too. I was looking at master bedrooms on Pinterest which had black metal bedsteads in them and wistfully wishing that ours was black too...so I'm gonna paint it! I'm going to use chalk paint as it adheres to most surfaces.
I rolled up the rug to find that I have wrecked the finish of our hardwoods by using a cheap rug pad (shakes head)—this is not the first time that this has happened but I have had success with using this polyurethane finisher by Zep, and so I'll be using it in our bedroom too.
Once our custom designed nightstands are ready, we will need to install them, mount the wall lamps and hang all the artwork.
I'm going to make a tassel wall hanging to go over our bed. I'm not 100% set on the design yet, but I want to create a piece that fits with the curve of the bed frame.
If I make it through all of that, then it will just be a case of styling the room—and then pouring myself a large glass of prosecco.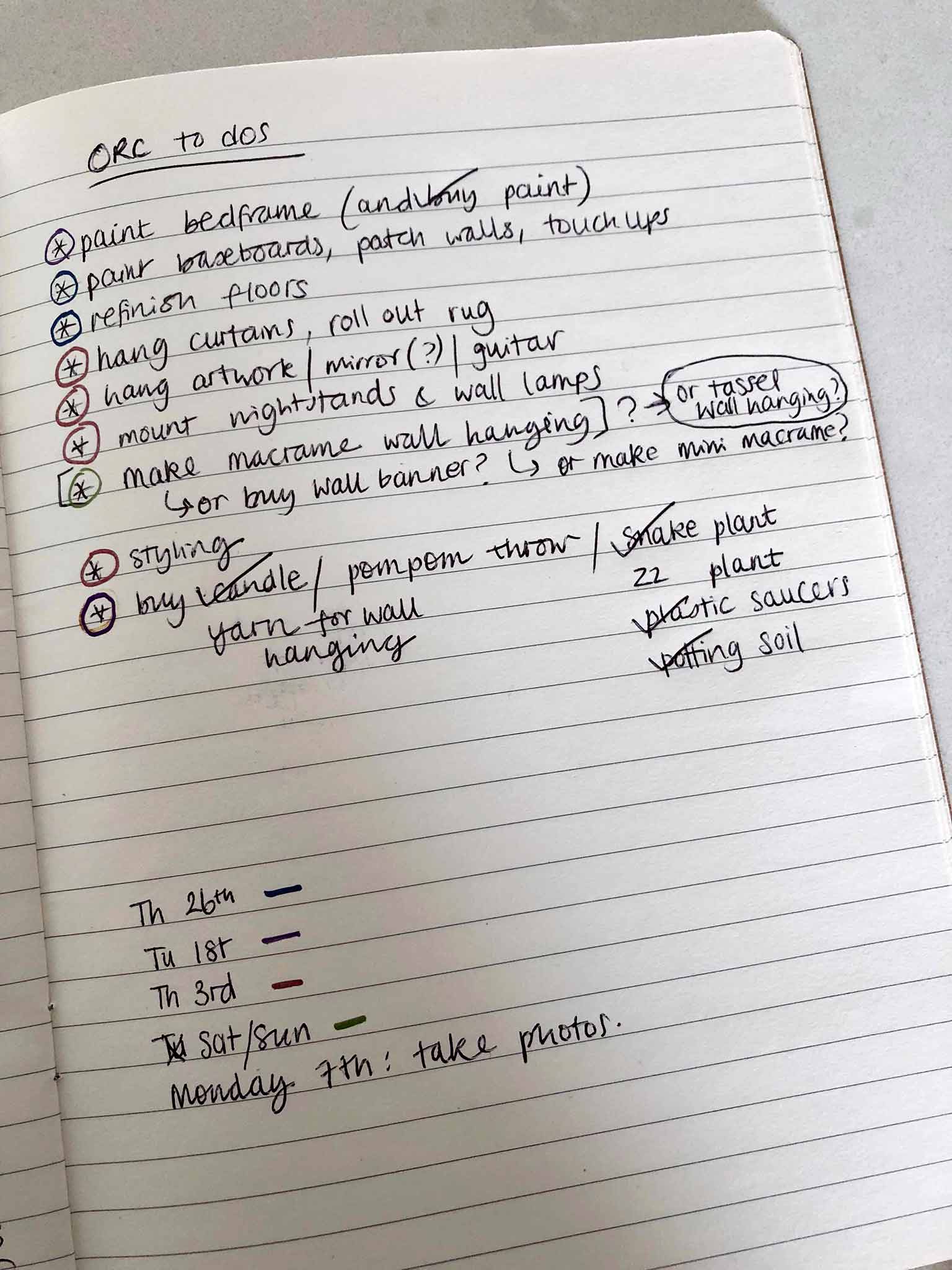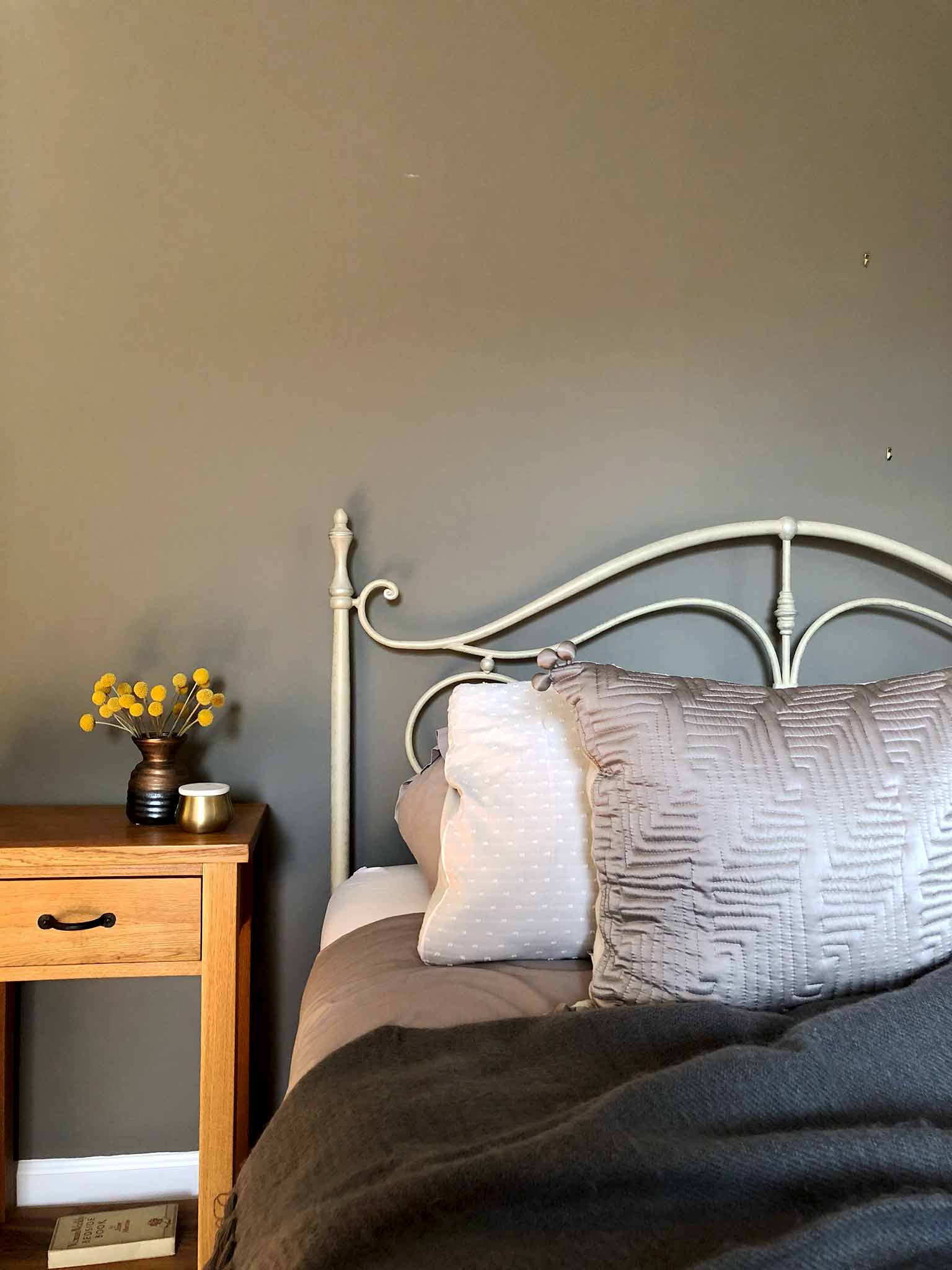 It probably isn't more than two or three days worth of tasks, but with a three year old at home with me most of the week, I don't have many blocks of time to get the bigger things on the list completed. I have it all scheduled though, and I think it's going to be just about possible. As long as the plan doesn't change from here on out. Now let's do this!
Are you a fellow ORC Guest Participant? I've written a guide (which you can read here) and designed a printable planner to help get you organized for the challenge! Simply put in your email below to have the PDF planner emailed to you: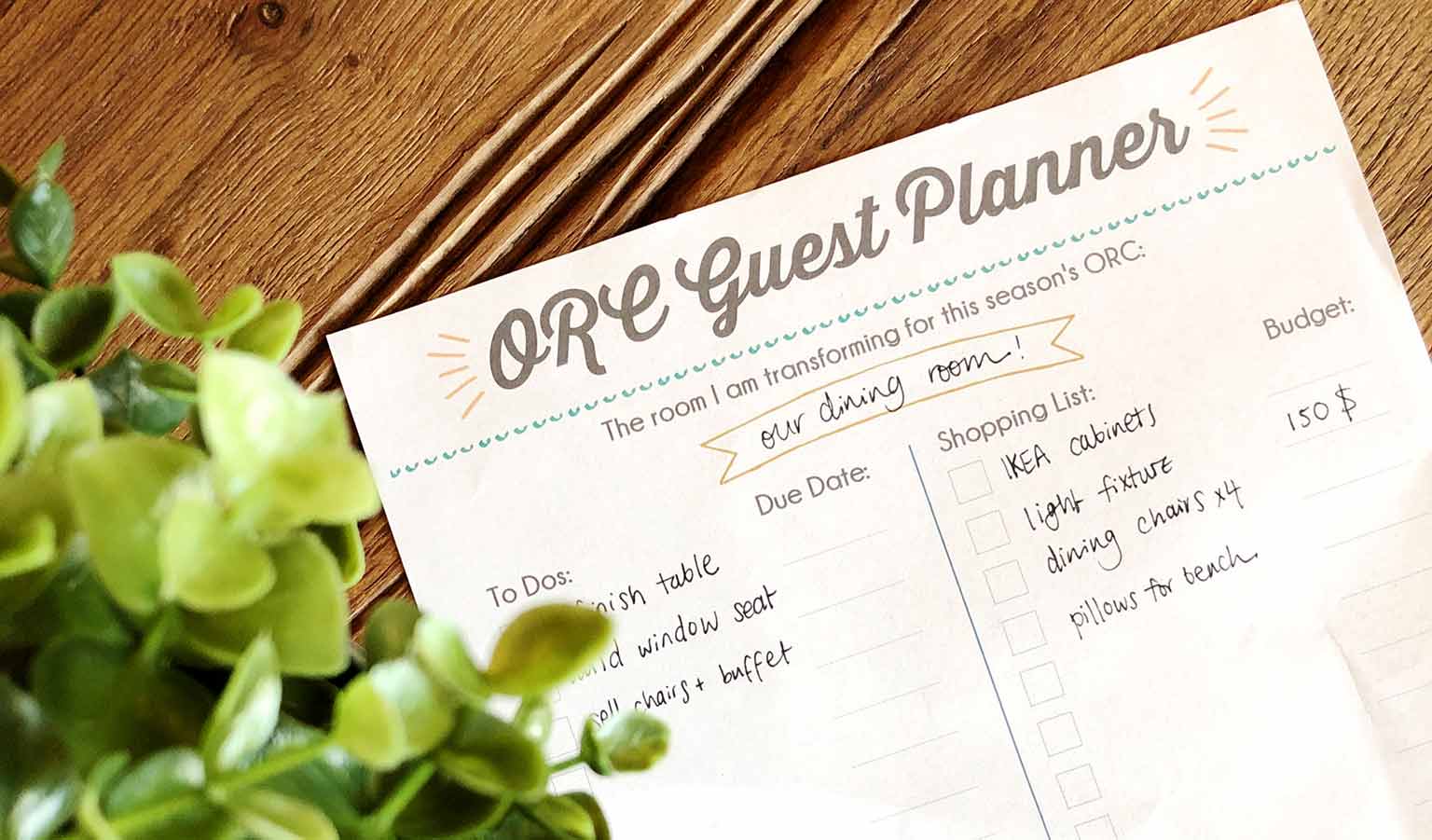 You can view all the other talented guest participants here—head on over and show them some love!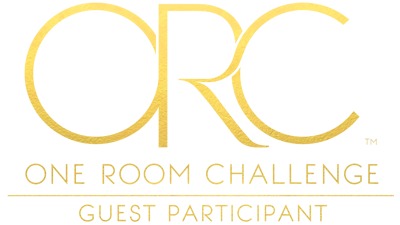 ---