Thank you for joining me for the second week of my One Room Challenge! I'd love to tell you that I've made giant strides forward with my master bedroom makeover, but the truth is that this week I've felt a little stuck. But today I made some headway, although not in the way that I was expecting to.
Yesterday I went out shopping to try and find some pillows, a throw blanket and other accessories, and after 2 hours of wandering the aisles the only thing in my cart was a pair of Peppa Pig swimming goggles. (And it turned out later that they were too small for my daughter...so I have to return them.)
I headed home and spent h-o-u-r-s looking at rugs online, and not making any progress. Nothing was speaking to me and the more I looked, the more I felt confused about the direction I wanted to take the room.
It felt like a complete waste of a day.
So, this morning I took a big intentional step away from my project and started looking online at beautiful bedroom inspiration. I focussed on what I wanted the room to FEEL like, rather than specific color schemes or styles.
And here's what resonated with me:
Source: Angela Mueller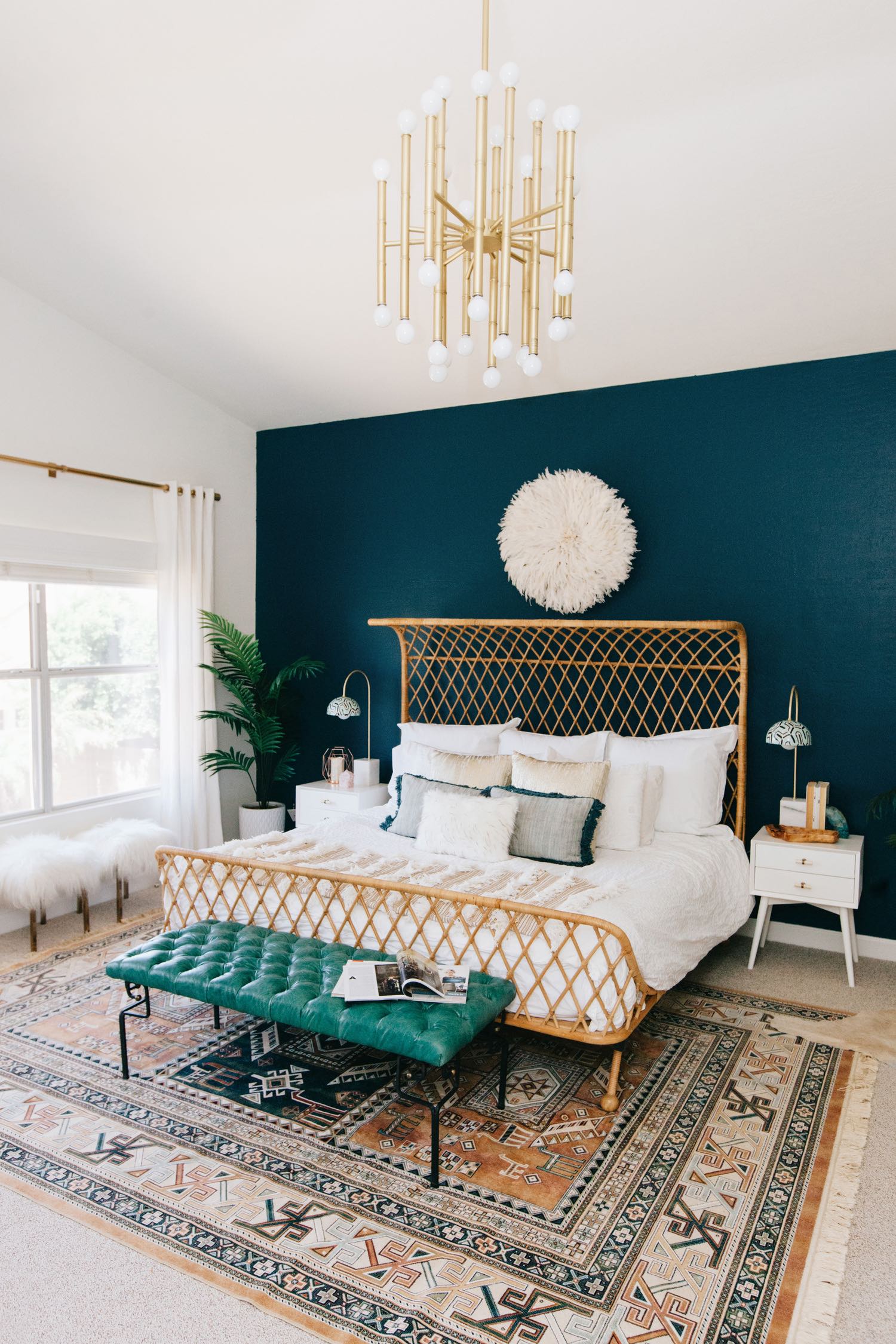 Source: Alex Evjen
Source: Tarina Lyell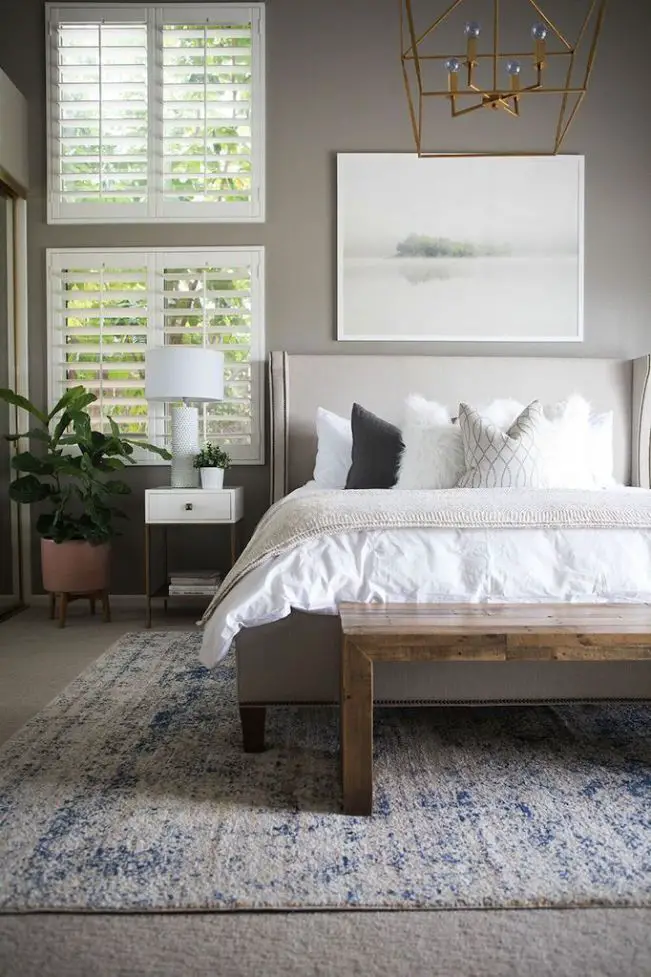 Source: Becki Owens
What do I love about these rooms? For sure, it's the gorgeous layered textures and beautiful statement rugs, light fixtures and beds. But most of all, it's what is missing from the rooms that is beautiful to me. The lack of clutter. And this lack of clutter room contributes to the overall feeling of peace and breathing space in these bedrooms.
Now, back to my bedroom.
As I said in last week's post, our master bedroom has become our post-construction dumping ground, so there's visual clutter all around. But there is also a lot of hidden clutter in the closet and under the bed, and I am feeling the nudge to deal with it once and for all.
So, before jumping in and adding more stuff to an overcrowded space, I decided to spend today making some room for the new by purging and clearing my bedroom. (And it also cleared my mind, too.)
I put some music on and got on with you. And let me tell you, things got pretty ruthless. Guys, I'm 95% sure that I'm getting rid of my wedding dress. Never before in the last 9 years has that idea crossed my mind!
And what does this all have to do with room design?
I believe that a lived-in, beautiful space is more than just pretty things put together in a pleasing way. It goes deeper than aesthetics—it is the decisions you make on what you choose to keep in your life, and the systems you use to keep those possessions in order. This is so that they serve you, not the other way around. That's my goal.
Is my wedding dress serving me? Nope. It's taking up valuable space and it's gathering dust. I have plenty of photos and I treasured it for that one special day. But in my present life, it means absolutely nothing.
Of course, all of this stuff not very "instgrammable," but for me, there is so much mental space that comes with clearing out a physical space. And that's all I've got to offer this week, but I'm now feeling ready to move on with the next steps of this project!
Update: even just a few hours after my purge-fest, I have felt so much more flow with my room makeover! I'm pretty set on this rug, and these very affordable nightstands (which I'm going to try and mount on the wall without the legs) and I'm loving the soft green tones of these delicate pom-pom cushions! It's truly amazing what a couple of hours of purging can do!
Are you a fellow ORC Guest Participant? I've written a guide (which you can read here) and designed a printable planner to help get you organized for the challenge! Simply put in your email below to have the PDF planner emailed to you: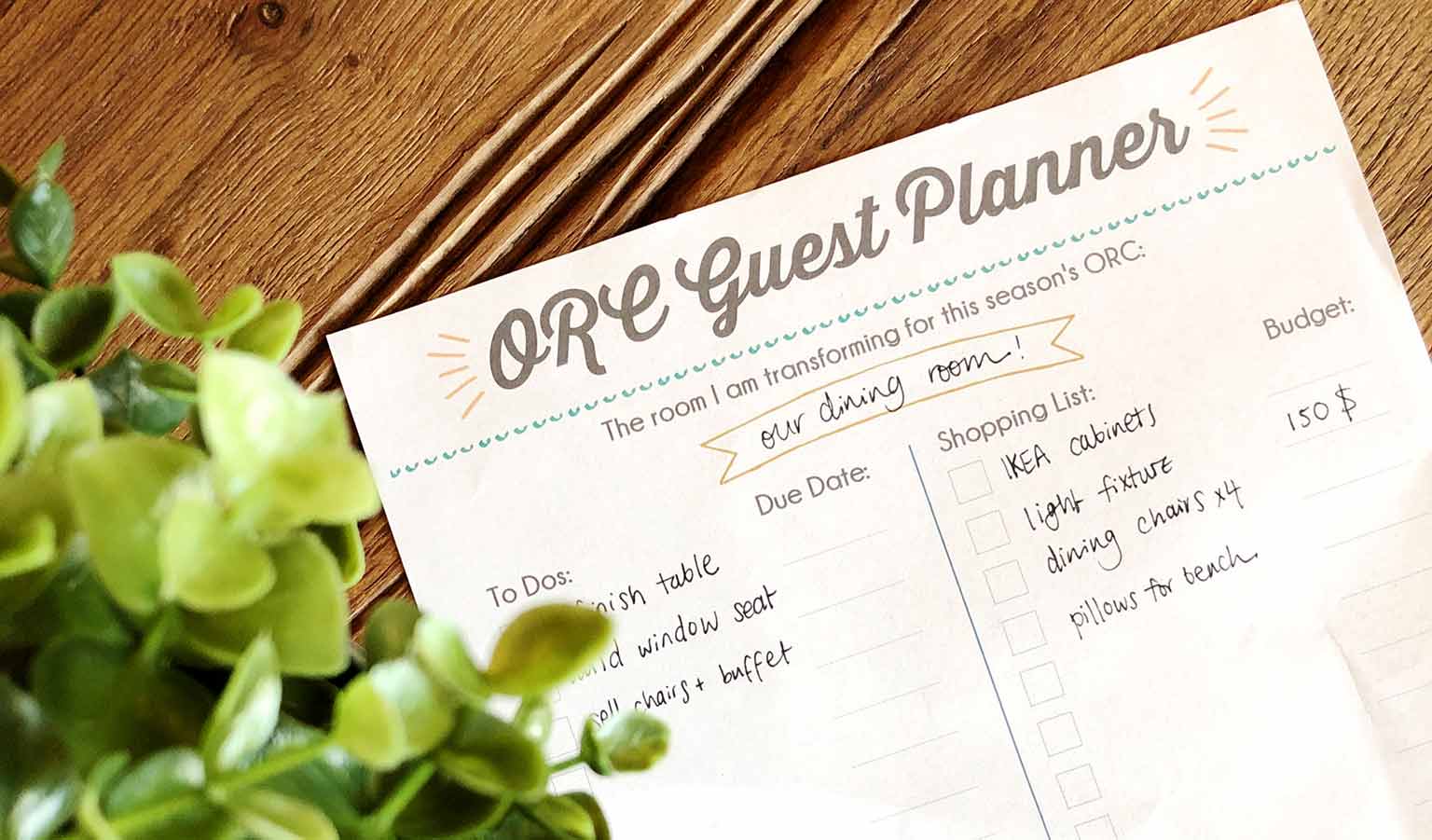 You can view all the other talented guest participants here—head on over and show them some love!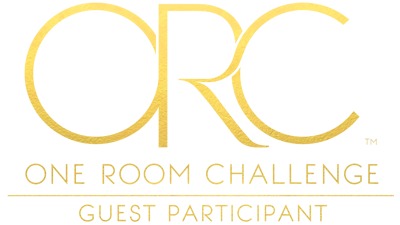 ---