I'm so excited to reveal that for this season's One Room Challenge I will be redecorating the girls' bedroom! You may remember that I was planning on doing this room for last season's ORC, but at the last minute I had a change of heart and decided to focus on our primary bedroom. But good things come to those who wait, and my two sweet girls are finally going to have their room updated!
Before I dive in and for those who don't know, the One Room Challenge (or ORC) is a six week long room makeover challenge for bloggers. There are 20 featured designers involved, and many more guest participants. It's a great way to get a room finished in the company of a creative and motivated community. I'm pumped to be joining in as a guest for the second time!
Are you a fellow ORC Guest Participant? I've written a guide (which you can read here) and designed a printable planner to help get you organized for the challenge! Simply put in your email below to have the PDF planner emailed to you: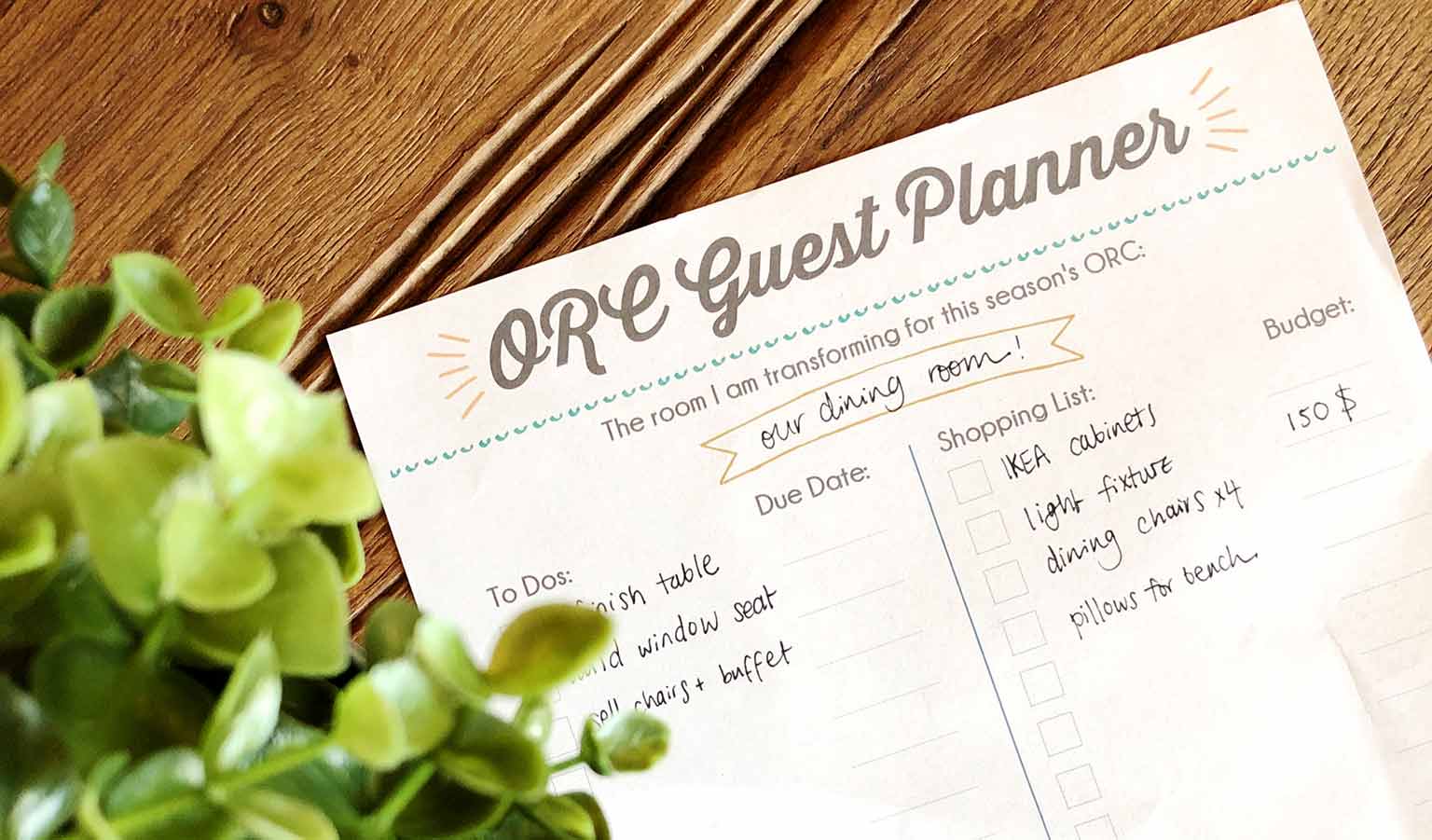 My last round of the One Room Challenge was a last minute decision, and the process was a little stressful as a result. I was scrambling to find the right pieces for the room, and my rug didn't arrive until the day after the reveal! I've learned from that experience, and this time around I have a good plan in place. I'm sure there will be a few hiccups along the way, but I'm not planning on losing quite as much sleep over this makeover as I did last time around!
So, let's start with where we are at right now: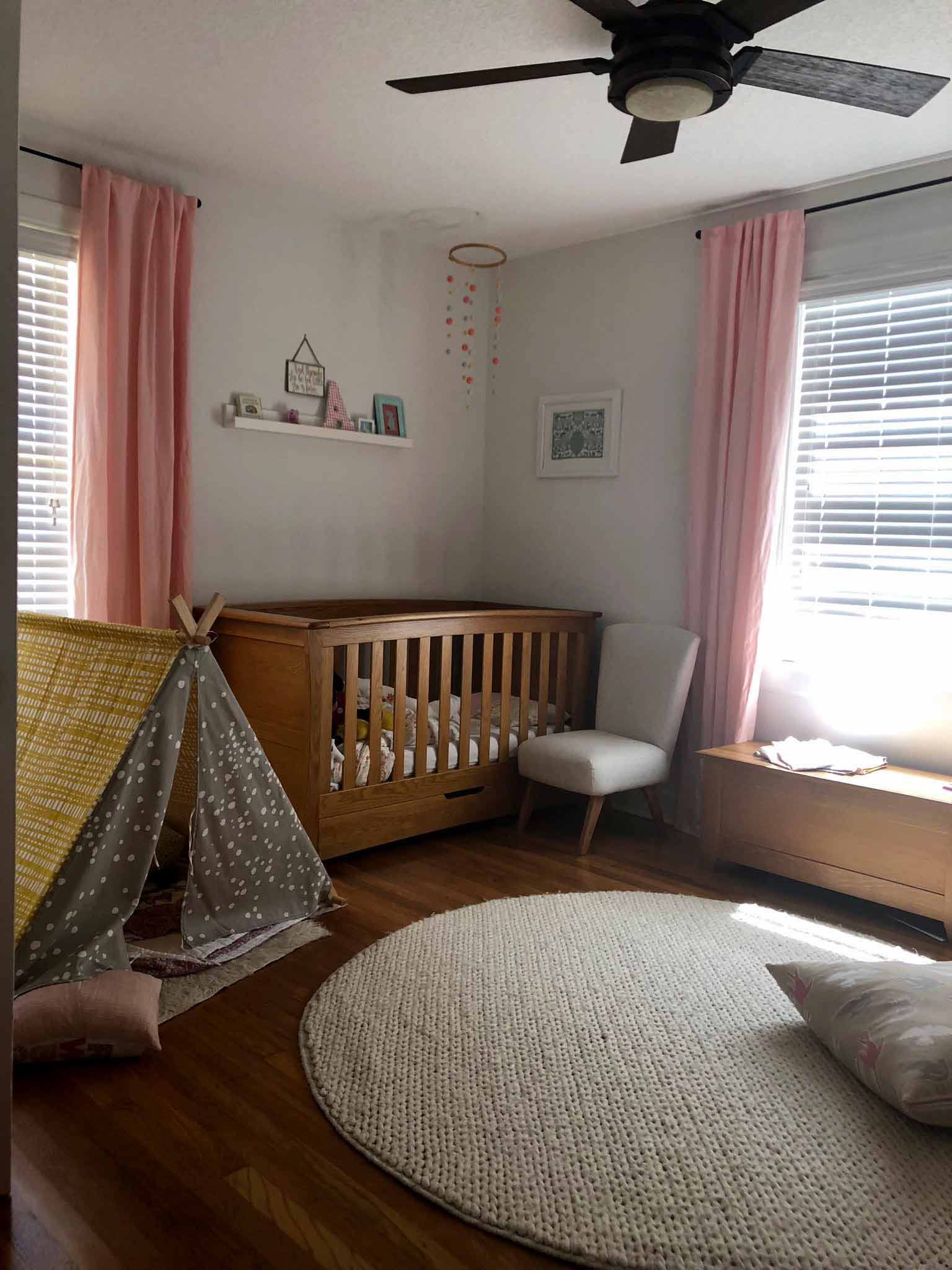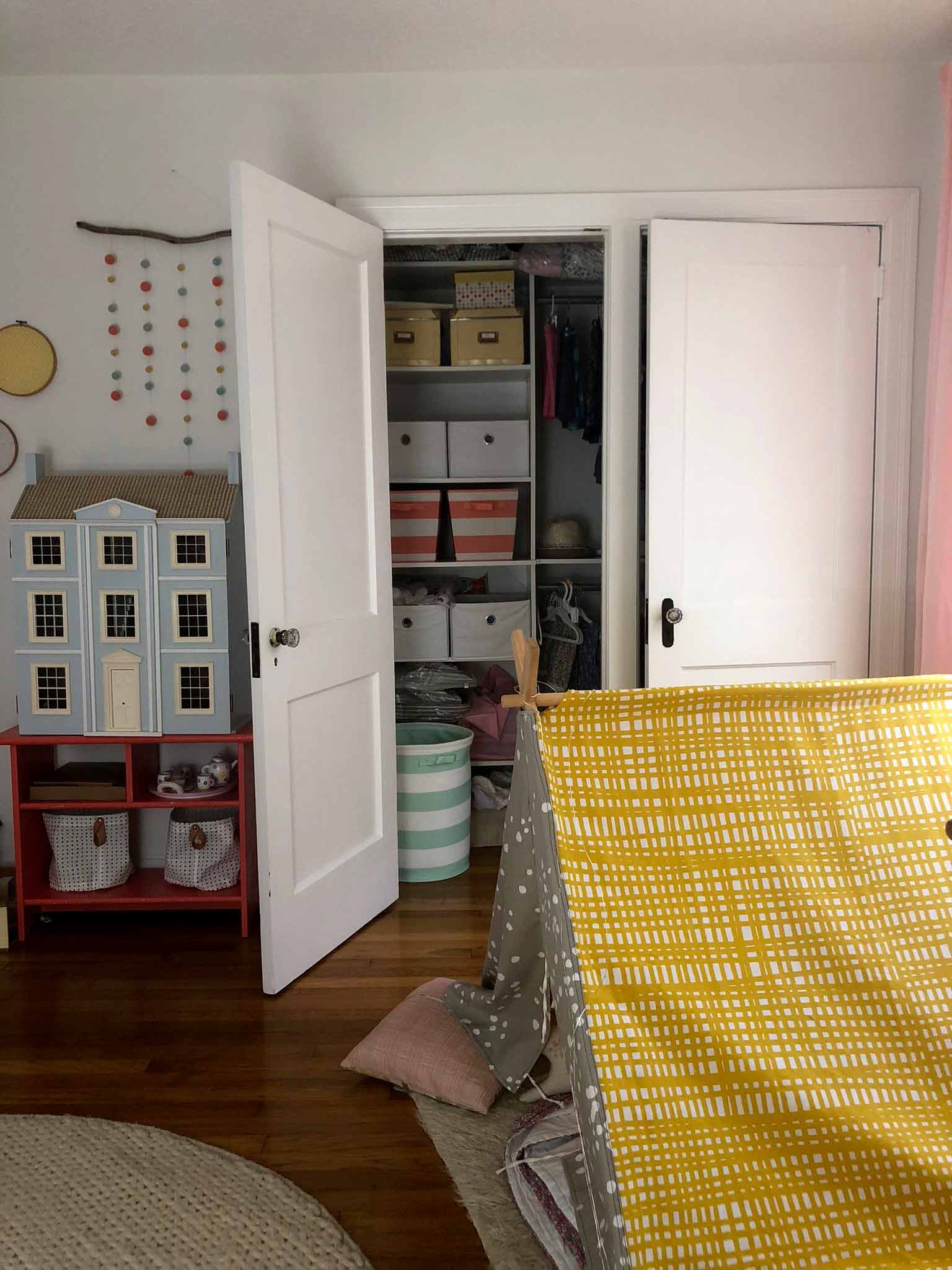 There are some sweet elements in this room—I love the curtains, the play tent, and the color palette. I will definitely be keeping a lot of the artwork and the sentimental items (for example, the doll house that my Dad made me when I was little). But overall it just feels a little bit tired and mismatched. With my youngest now aged four, the room definitely needs a more sophisticated, cohesive style.
I originally planned on doing a neutral Scandi-style room, but when West Elm brought out their kids collection, I fell in love, and so the room is taking on more of a "mid-century modern meets whimsical" vibe (is that even a thing??)
I've been saving inspiration pictures for this room for almost a year now, and here are three of my favorites that have been speaking to me: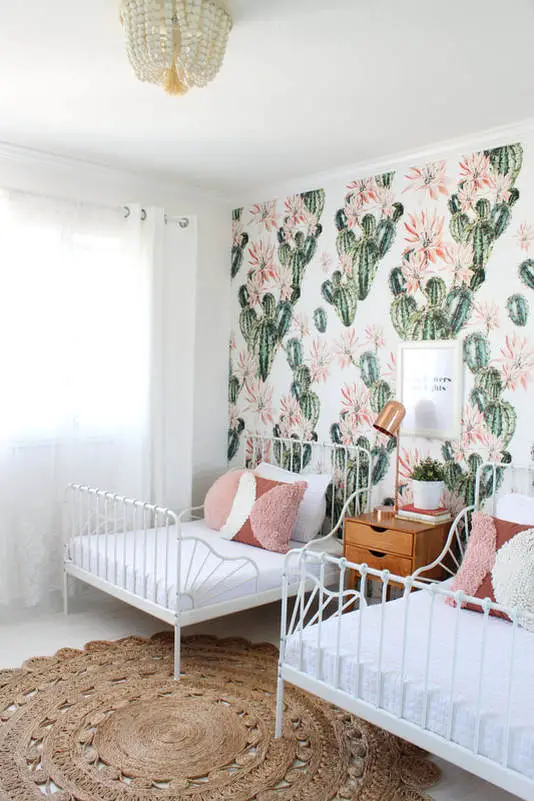 Source: Rave Interior Design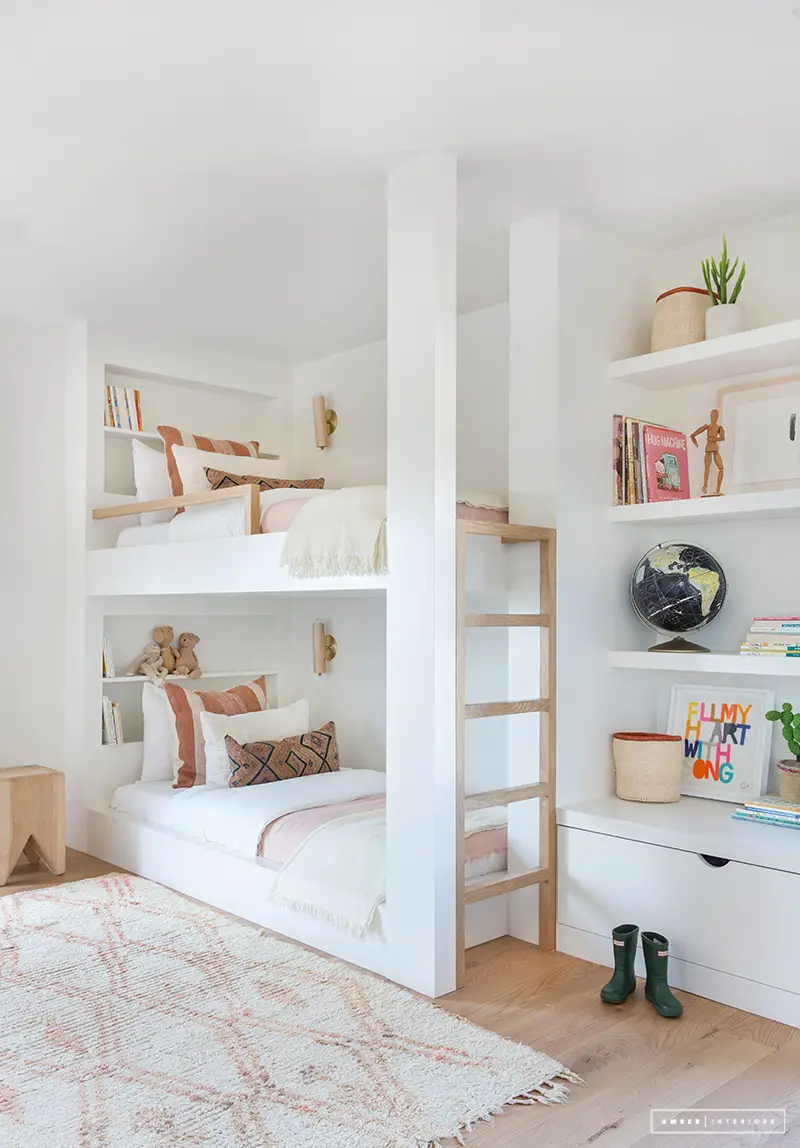 Source: Amber Interiors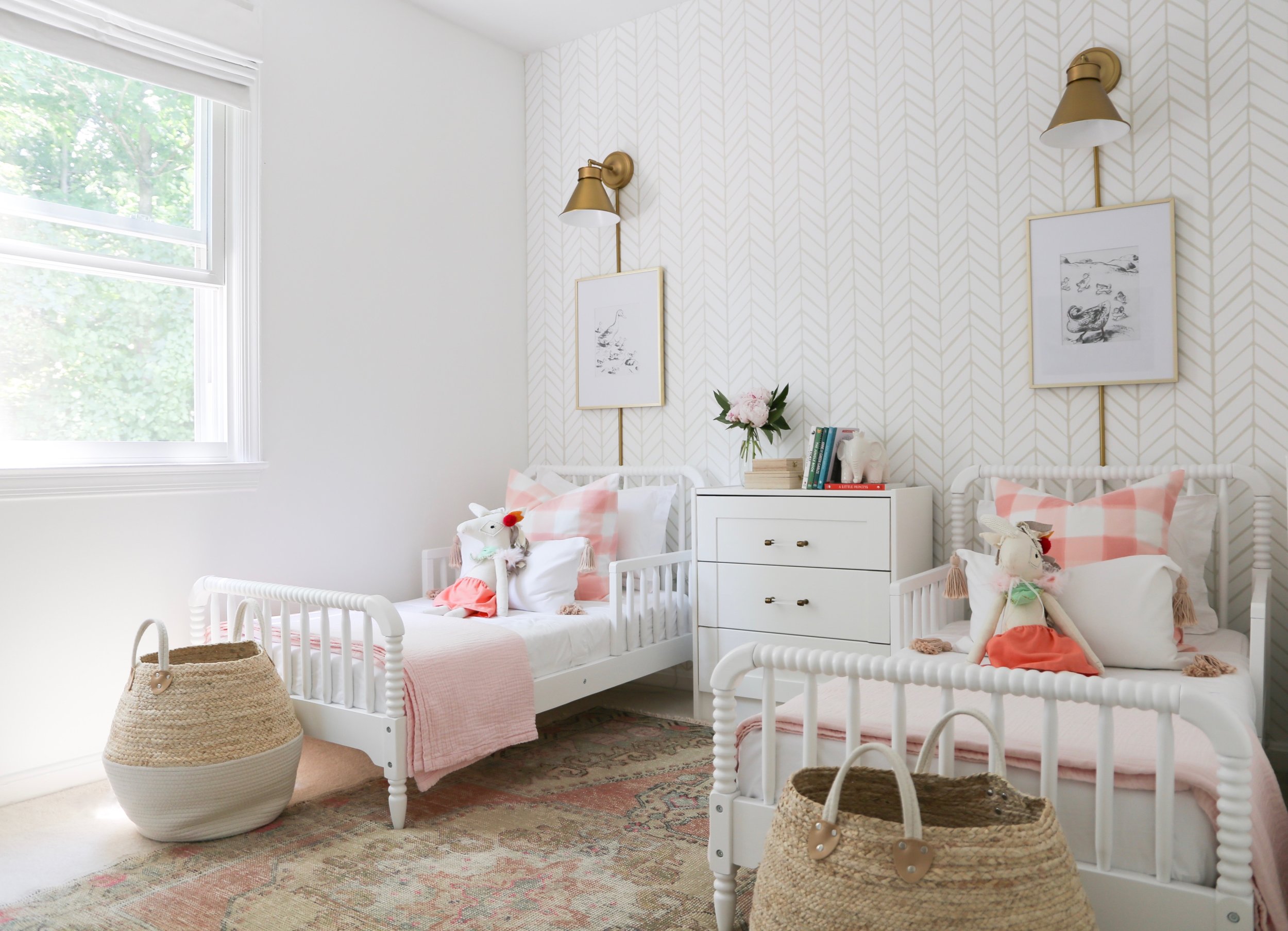 Source: Stage Style Stras
And here's the all-important mood board for this project: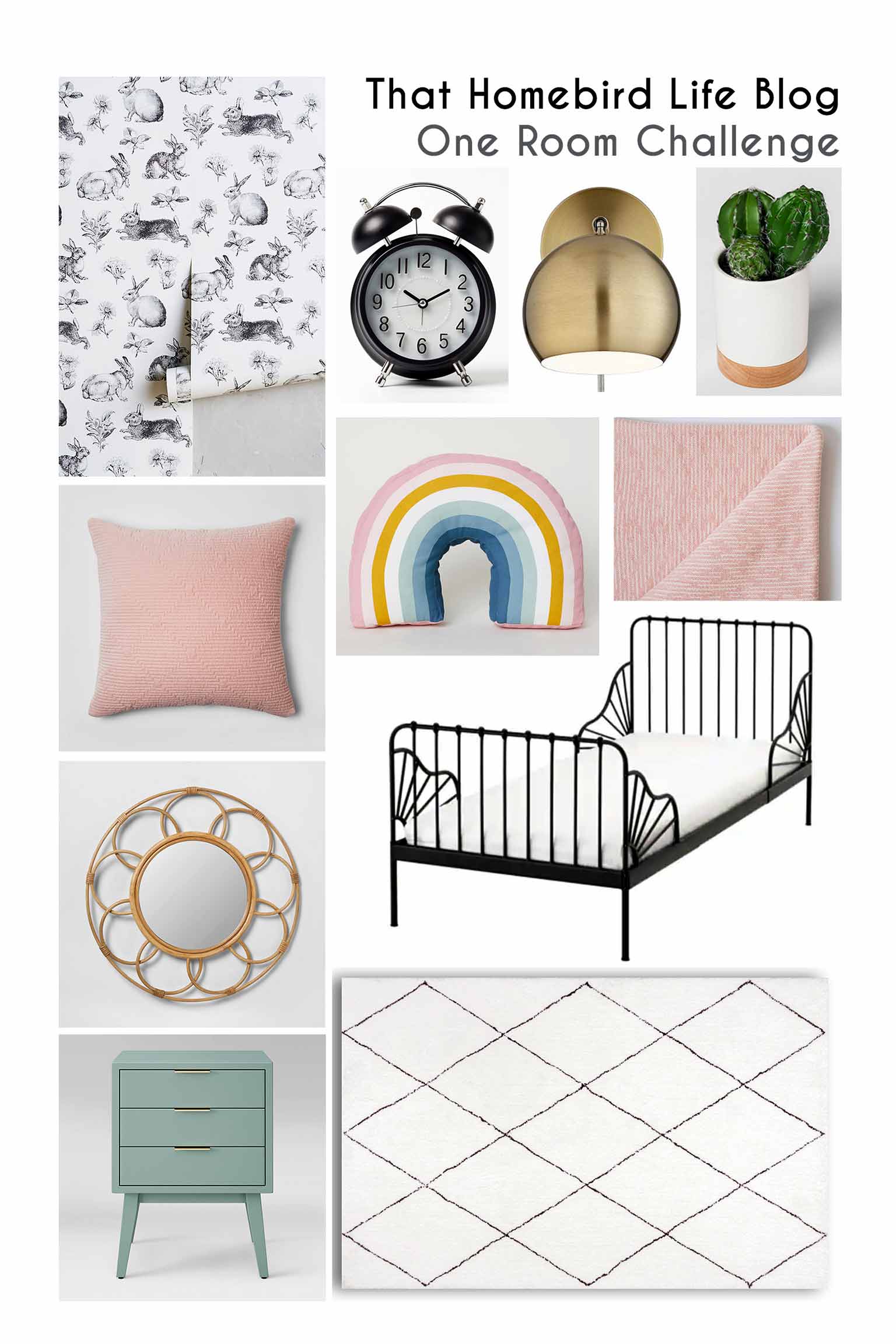 I'm already so excited to see it come together.
In terms of a task list, this is what we will be focusing on over the next five weeks:
First off, a good purge, and selling what can be sold to raise a few bucks to go towards the new purchases!
Building the new furniture—beds and storage pieces
Patching and touching up the paintwork the room, refinishing the floor, painting the doors in a fun color
Wallpapering a wall!
Installing two wall lamps for reading
Switching out all the outlet covers
Making two shelves out of reclaimed wood
Organizing the closet and drawers
Hanging artwork and styling
Come back next Thursday for the next installment of the challenge, and make sure you follow me on Instagram for some real-time updates! You will not want to miss us attempting to hang wallpaper for the first time...please pray for our marriage, y'all.
Oh, and you can view all the other talented guest participants here—head on over and show them some love!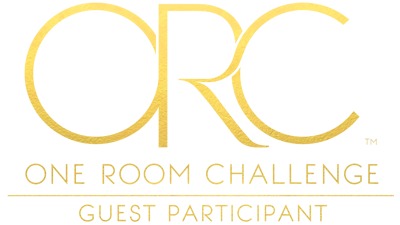 Want to catch up on last season's ORC? You can get all the details on my primary bedroom makeover by checking out these posts:
Week One: Design Plan // Week Two: Decluttering // Week Three: Etsy Finds // Week Four: Progress // Week Five: Three Cheap Updates // Week Six: The Reveal
---